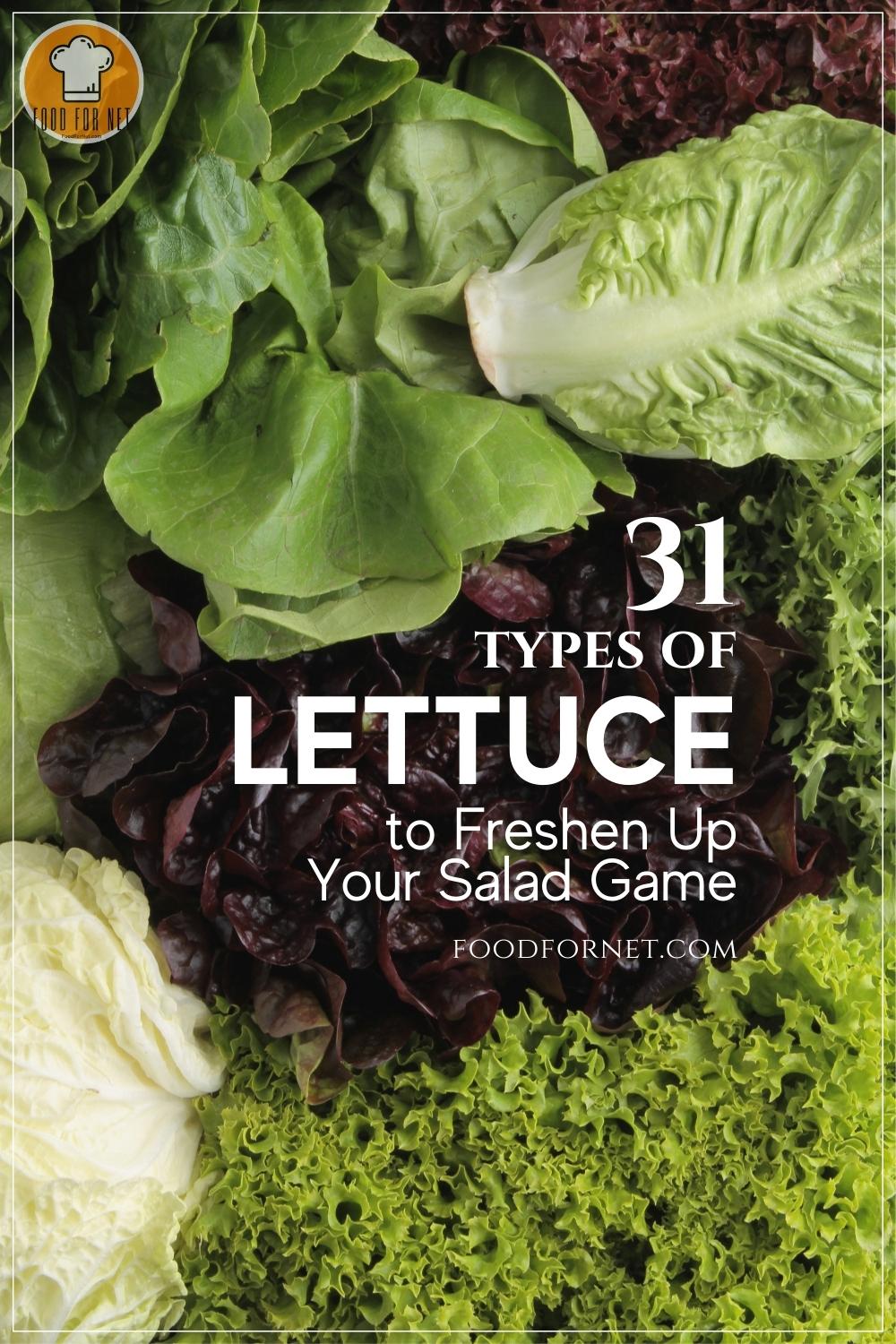 First off, congratulations if you're into fresh salads! If not, then perhaps, it's time you give it some serious thought. We do need some serious servings of vegetables in our diet to stay healthy after all! How about we start by getting to know the different types of lettuce. I mean, most of us are familiar with romaine and iceberg – but did you know that there are tons of them out there?
Lettuces are not just for salads. Sure, it's usually found in most salads, sandwiches, or burgers and is oftentimes eaten raw. But you can also use it in cooking – say in making wraps, soups, or stir-fries. Whatever you want to make just make sure to just cook it briefly so that you get the most of its nutrition content.
It's no longer a question of whether lettuce is good for you, it simply is. It contains fiber, vitamin K, folate, and antioxidants. And since it's mostly water, it helps with hydration as well. It doesn't hurt, too, that it's not only easy to use and pair with other healthy ingredients, but they're also easily available as well. With so many varieties of lettuce, you're bound to find one in any grocery store or local farmer's market.
Although they may not be as nutritionally packed as dark leafy greens like Swiss chard, kale, or spinach, lettuces sure have their own charm, too. And besides, you'll need as much variation with your vegetables if you want to stick with a vegetable-rich diet for the long term. So, as many vegetables you can squeeze into your diet, the better. Because it means that you'll be able to enjoy different flavors and textures that you can mix and play with to keep mealtime exciting.
There are several types and varieties of lettuces. They're mainly categorized by the head formation and leaf type. So lettuces that are called leaf, romaine, crisphead, and butterhead may already sound familiar to you. But there are still so many varieties under these main types which we have also enumerated here. The terms 'types' and 'varieties' may mean different things scientifically but for simplicity, let's just mean for these varieties as types of lettuces as well.
But before we proceed to our list, let's get to know the main types first. Leaf, also called loose-leaf, has an open rosette of leaves that are loosely arranged on the stalk. It has a lot of color variation ranging from green to purple to red. Cos, also called romaine lettuce, has long and narrow foliage that grows loosely upright, with elongated heads. Crisphead on the other hand has large solid heads similar to cabbages. Its foliage is crisp and brittle with noticeable veins and midribs. It's also known as iceberg lettuce. And lastly, butterhead is the type of lettuce with smooth, soft, and pliable leaves that loosely form its head. Its veins and midribs are less prominent than those of crispheads.
Not let's get to the gritty part. Now that you know the main types of lettuces, here is now the list enumerating the different types of lettuce that fall under them. See which ones you may want to keep an eye out for the next time you go grocery shopping. Perhaps, after this, you'll find new veggies to add to the list of your favorite vegetables!
Types of Lettuce (With Pictures!)
Leaf (Looseleaf)
1. Black Seeded Simpson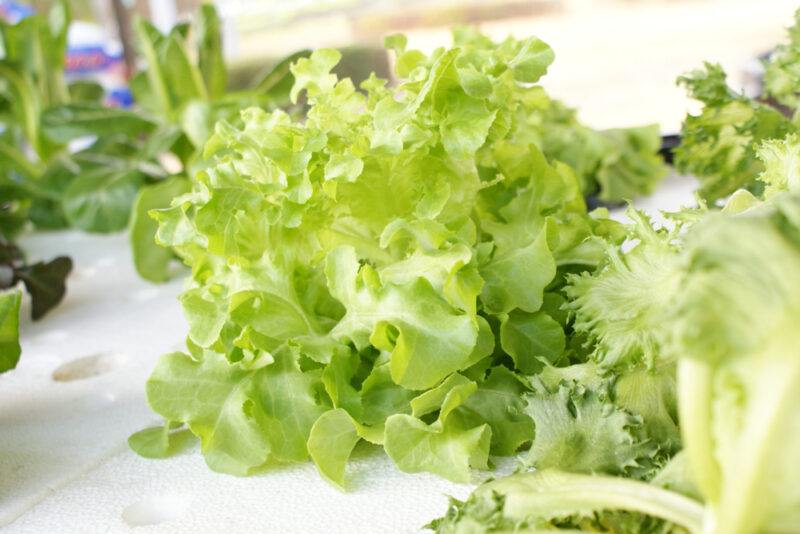 Black Seeded Simpson is one of the earliest varieties of lettuce that are favored by farmers because it's dependable. It's also one of the most tender lettuces. These fast-growing greens have a light and sweet taste. Its leaves are light lime green in color and are also slightly curled.
2. Grand Rapids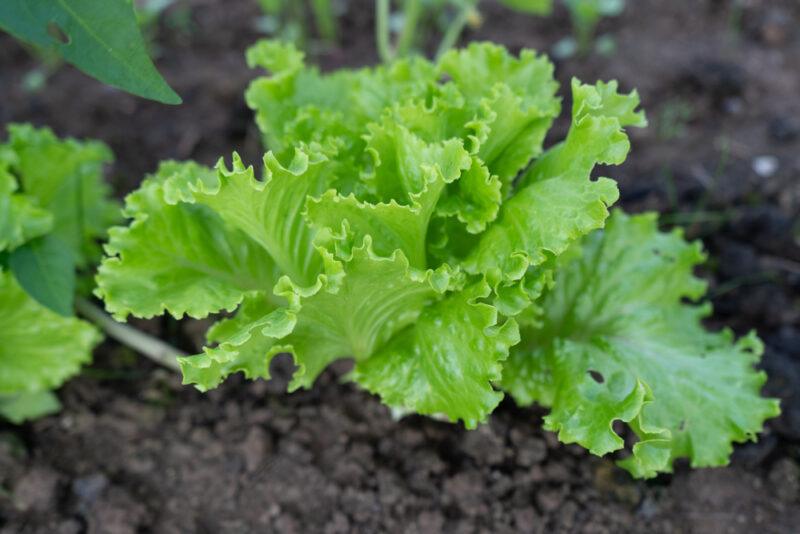 Grand Rapids produces medium to large light green and upright leaves. They're also exceptionally fast growers and are the earliest to bear. This variety has a wavy leave which is curled at the edges. They're also particularly resistant to tip burn. Its crisp leaves taste mild, sweet, and flavorful.
3. Green Ice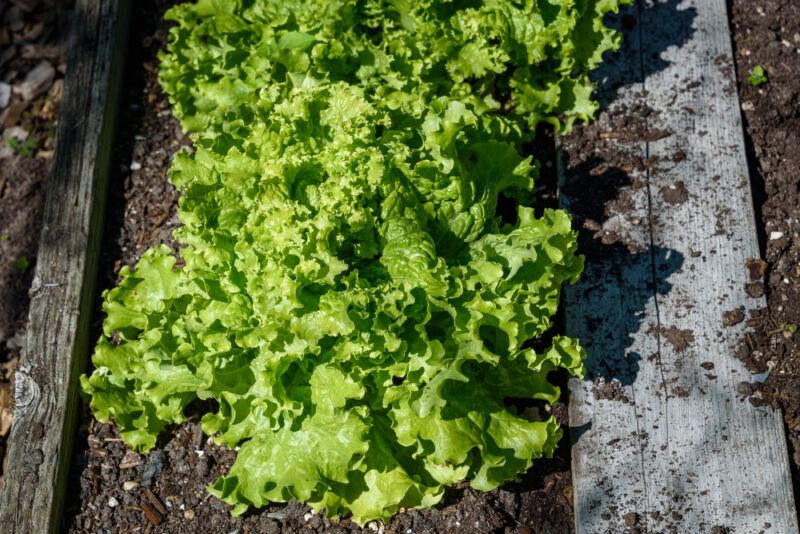 Green Ice lettuce is a semi-heading loose-leaf variety with bright green and frilly leaves. It grows in cool weather, can grow up to 12 inches tall, and is ready in 45 days. Its crisp leaves taste sweet and refreshing.
4. Lollo Rosso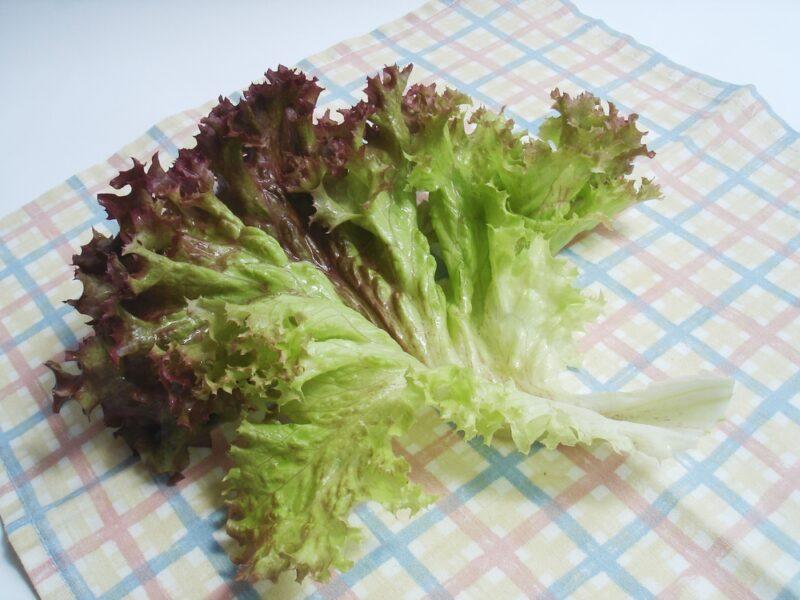 Lollo Rosso lettuce is an annual Italian red loose-leaf variety. It's also known as Lolla Rosso, Lollo Rossa, and Continental Red. It's the cut-and-come-again lettuce variety – you can harvest the outer leaves and it will continue to grow more leaves. No wonder it's available all year round!
5. Merlot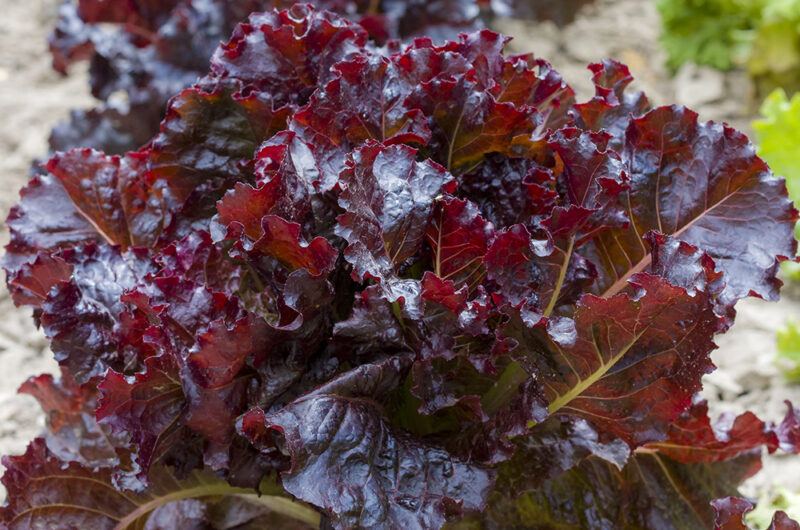 Merlot is a slow bolting variety making it the ideal lettuce for cut and comes again culture. It has deep burgundy-colored leaves with frilly leaf margins. Its crispy and waxy leaves have an earthy flavor with hints of herbaceous undertones.
6. Prizehead lettuce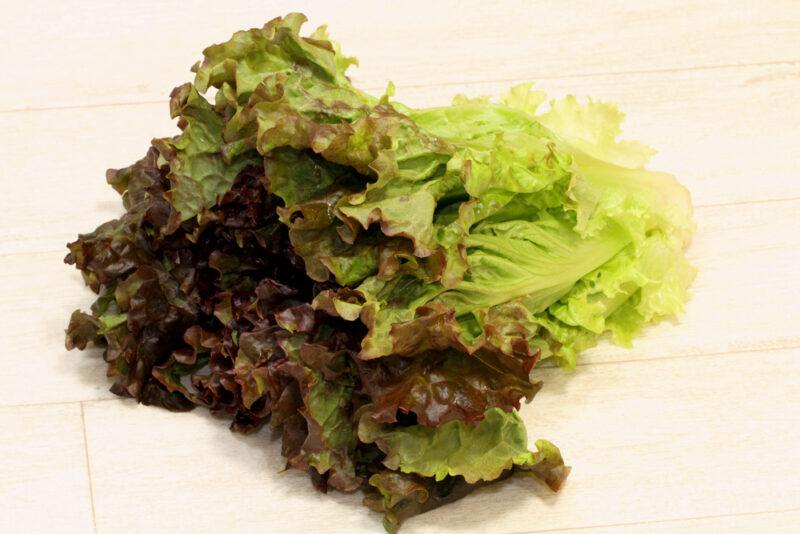 Prizehead lettuce is one of the popular varieties for commercial and home gardens. It has luscious slow bolting heads of loose and large green leaves with curly and maroon-colored tips. Its leaves can hold its crispiness and tenderness along with its butter flavor quite nicely.
7. New Red Fire Lettuce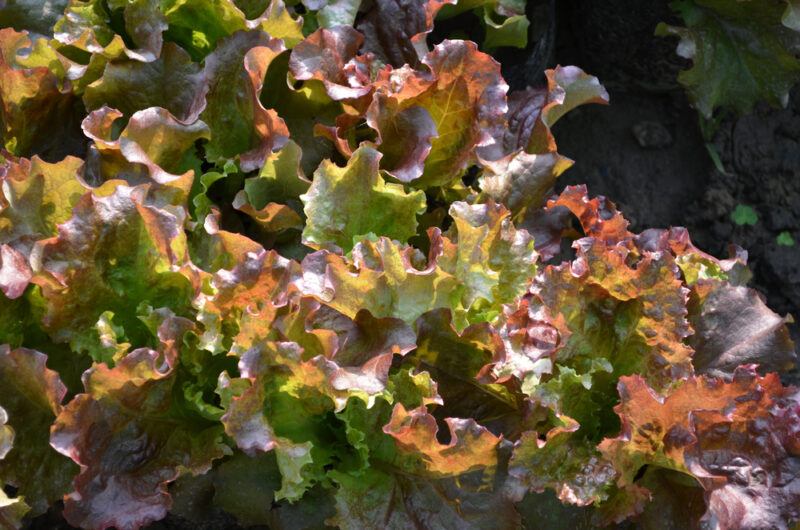 New Red Fire lettuce is another heat-tolerant variety. Aside from the fact that it's slow to bolt, it's also favored by growers because of its uniformity and intense color. It has tender and red glossy leaves with a mild flavor and crisp texture.
8. Red Sails Lettuce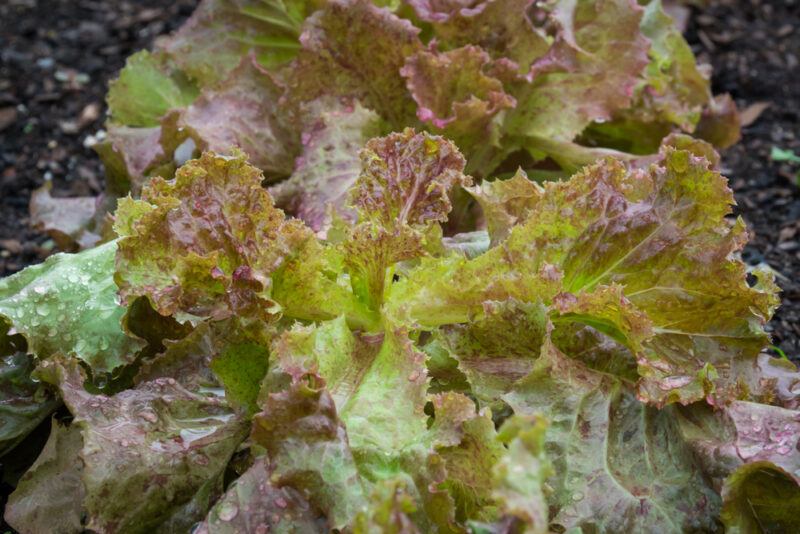 Red Sails lettuce's soft buttery leaves can grow well into warm weather. It can be harvested early, about 2-3 weeks for baby leaf lettuce but can also be grown until it fully matures. It has ruffled, crinkly, deeply lobed, and bronze-red colored leaves. Red Sails has a mild flavor with none of the bitterness
Cos (Romaine)
9. Cimmaron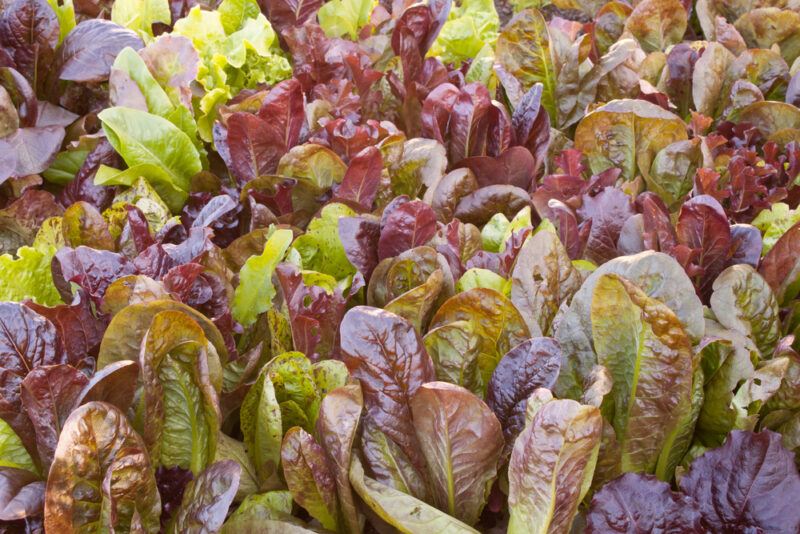 Cimmaron lettuce is red romaine that has been Americans' favorite since the 1700s. It has a unique bronze-red color crunchy leaves that can grow up to 30 centimeters that form into loose, and leafy-looking heads.
10. De Morges Braun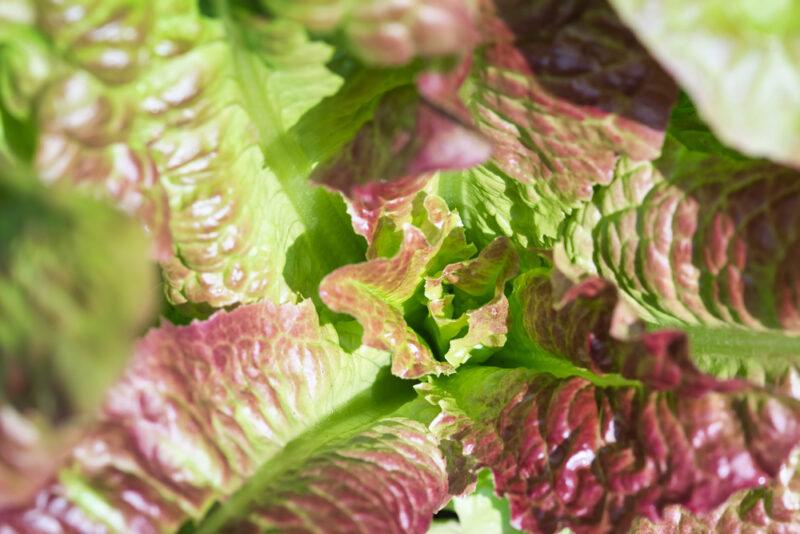 De Morges Braun lettuce originated in Switzerland. Its upright heads are made of beautiful crinkly and rounded leaves with a light tinge of pink to red color during early spring that turns to light green as the temperature warms up. It has a delicious, crisp, and sweet taste.
11. Forellenschluss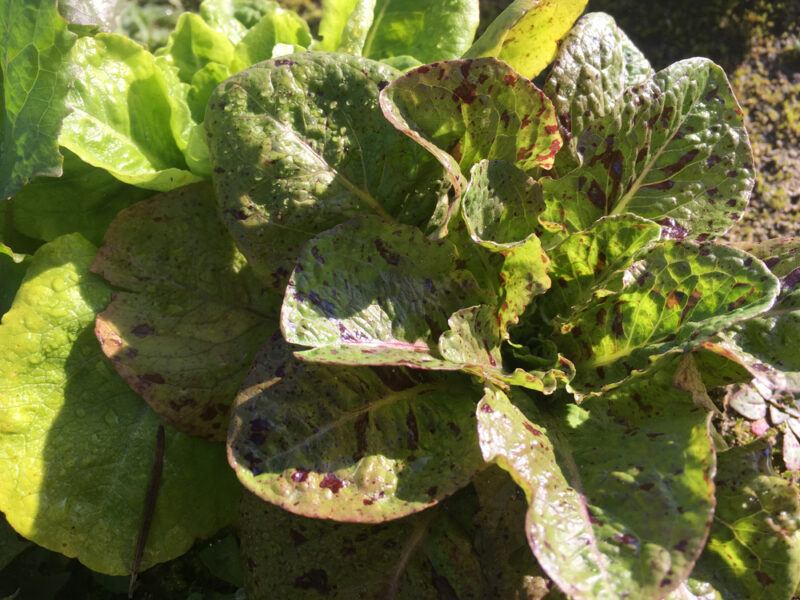 Forellenschluss actually means 'Speckled Trout.' This variety grows quickly in cold weather and will bolt in the heat. It has crisp green leaves with maroon markings and thick midribs. Its taste and texture are quite similar to butterhead. Forellencschluss also tends to hold its flavor even after it starts to bolt.
12. Little Gem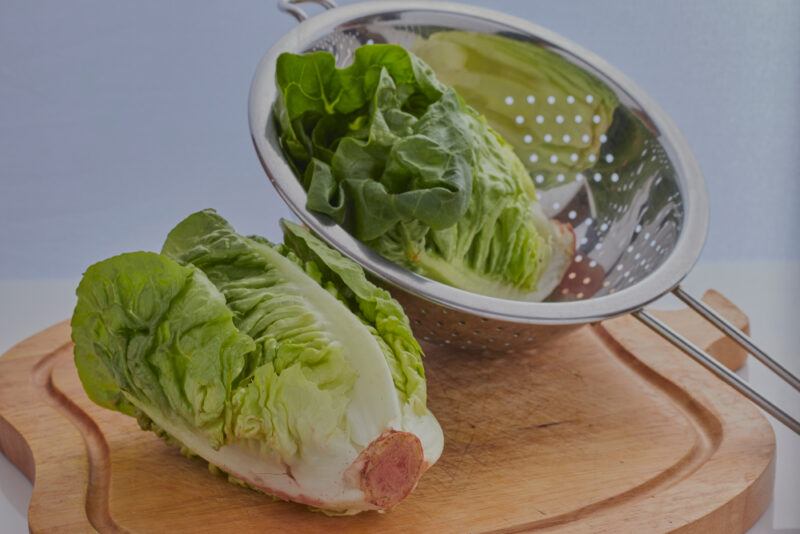 Little Gem is one of the all-time favorites and is truly like a gem. It has a crisp center with a sweeter taste than most lettuces. Its heads grow to about 4 inches across and are best eaten when it's between 4-6 inches tall – really, they look like tiny romaines.
13. Parris Island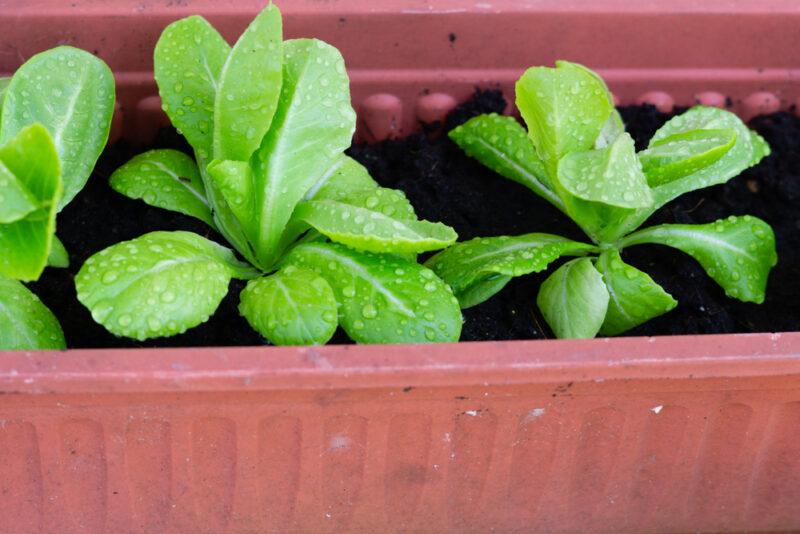 Parris Island is a lettuce variety with dark green leaves and pale cream to white hearts. It's named after Parris Island off the coast of South Carolina. This lettuce is tender and succulent with a mild flavor.
14. Rouge d'Hiver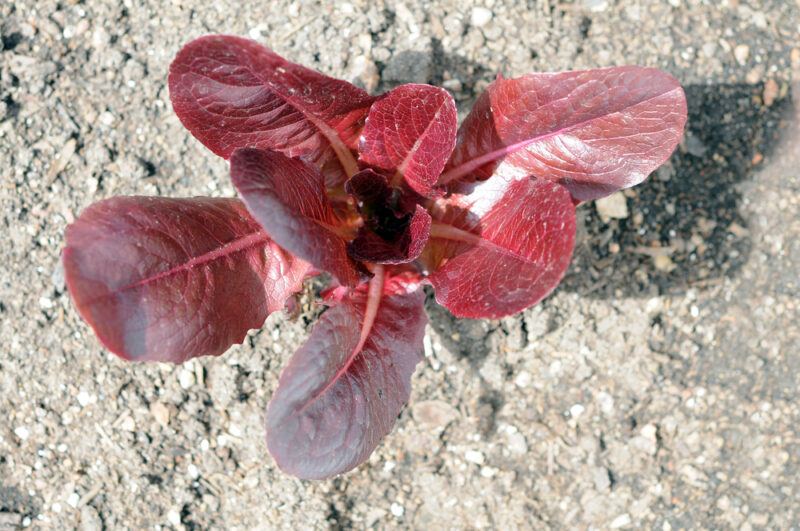 Rouge d'Hiver is a French heirloom from the 1800s. Its name translates to 'Red Winter' which is very befitting because it has medium-red leaves, cold tolerant, and is resistant to tip burn. It has a rich, buttery flavor with a slightly bitter taste.
15. Baby Red Romaines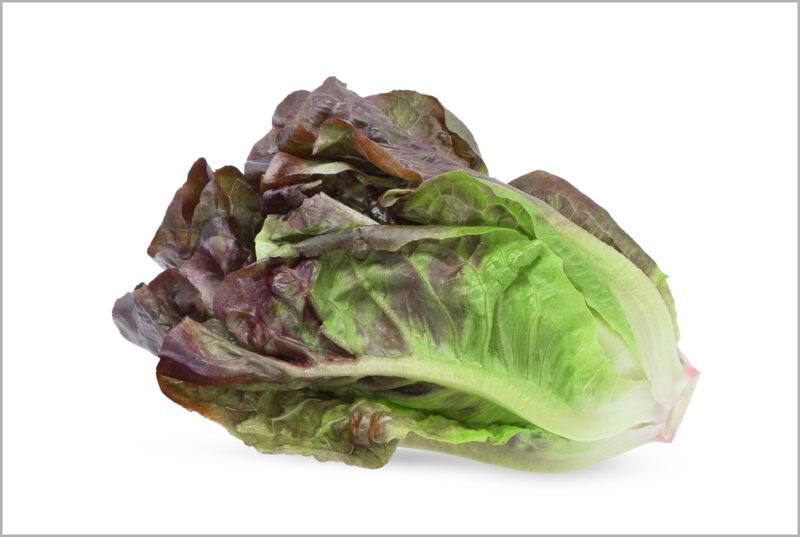 Baby Red Romaines grow into an elongated spoon shape with its red wine-colored with bronze-tone tightly formed leaves. Its outer leaves are tender and mild while the center leaves are crunchy and succulent. Baby Red Romaines have a milder flavor compared to green romaine.
16. Vivian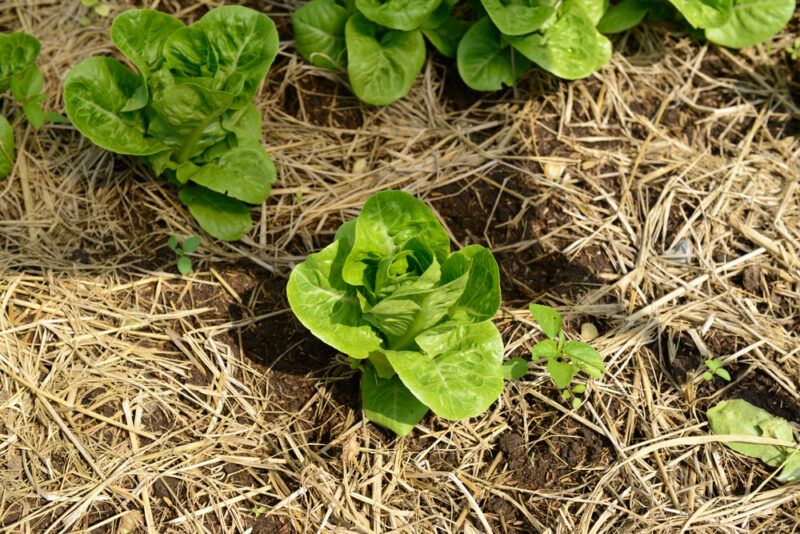 Vivian lettuce is a medium to dark green colored lettuce with leaves that can grow up to 12 to 16 inches long and 4 to 6 inches across. It is bolt resistant and is great for baby leaf production. It has a mild and slightly sweet flavor with a delicate texture.
Crisphead (Iceberg)
17. Batavian lettuce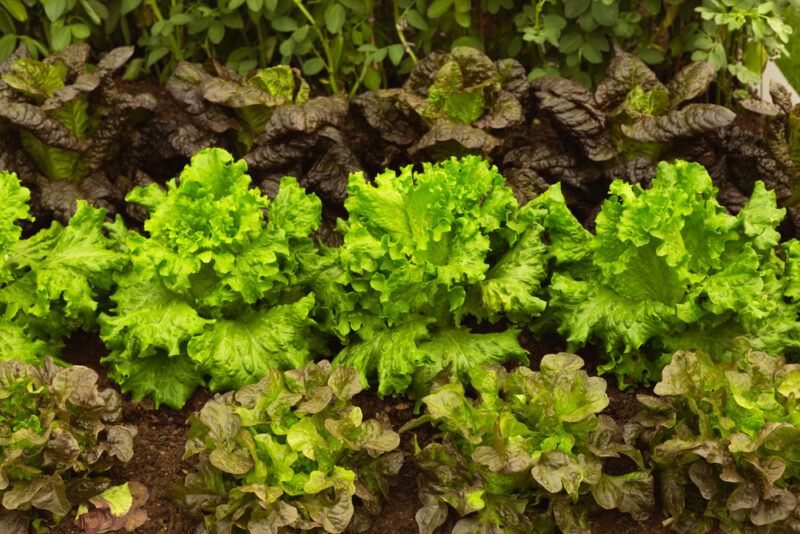 Batavian lettuce is a variety of lettuce that will grow both in cool and warm temperatures and is slow to bolt. There are open and close-headed varieties that come in green, magenta, burgundy, red, and mixed colors. Its leaves are crisp with a pleasant slightly bitter taste.
18. Great Lakes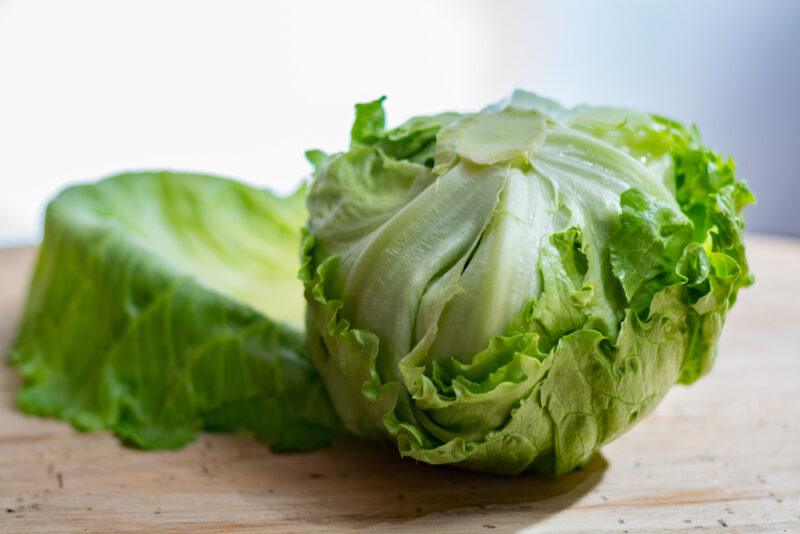 Great Lakes lettuce is the variety to grow for summer salads. It's easy to grow both in cool and warm conditions. It can tolerate light frost and partial shade. Great Lakes lettuce has an extra-crisp, delicate, and sweet taste.
19. Imperial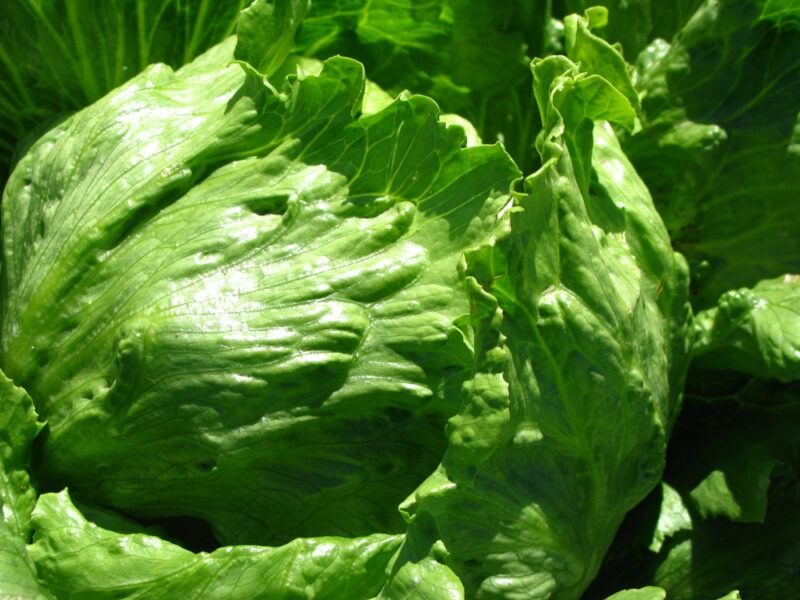 Imperial lettuce is small to medium, firm round heads variety that matures in 6-8 weeks. This hardy variety is perfect for autumn sowing. Its dark green leaves are juicy, soft, and crisp which are perfect for fresh salads.
20. Ithaca lettuce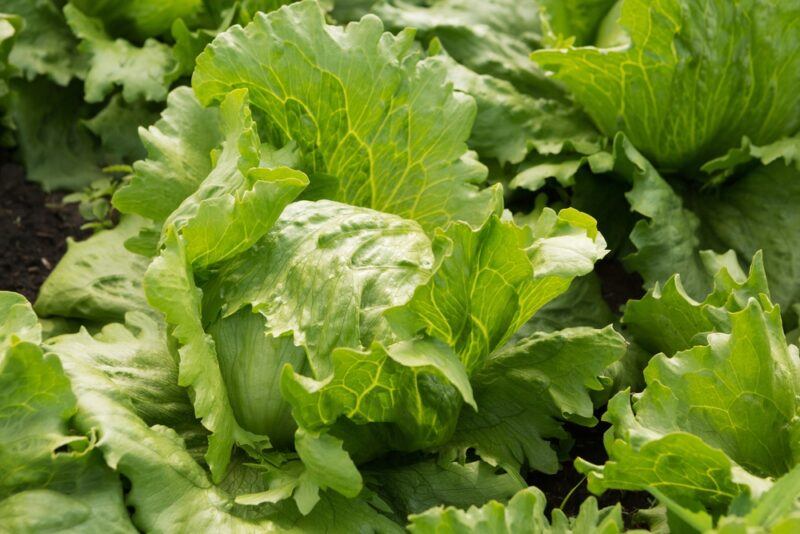 Ithaca lettuce is a cultivar developed in Ithaca, New York. It produces typical iceberg tightly wrapped heads that grow to about 5.5 inches. This variety is also more heat tolerant and grows easily not just for commercial growers but for home gardeners as well.
21. Webb's Wonderful lettuce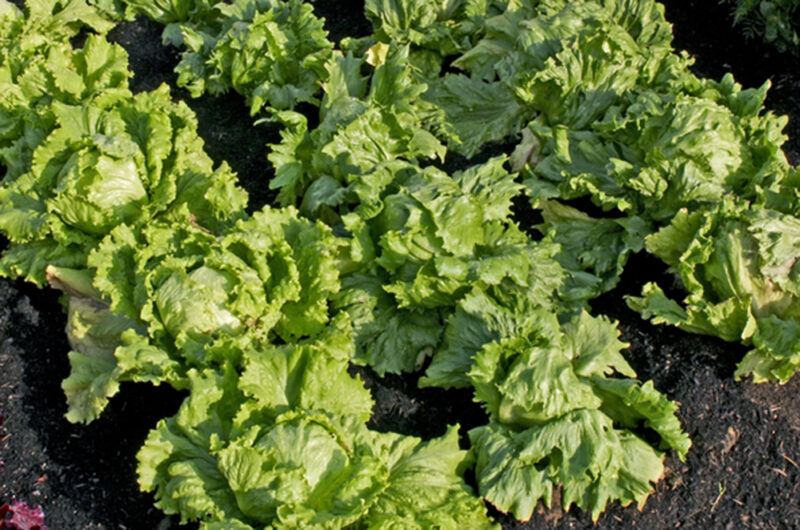 Webb's Wonderful lettuce is a very large and robust variety with exceptional heat tolerance. It has broad, thick, crinkly, and bright green-colored leaves and a crisp white heart. Its crunchy and buttery leaves have a delicious and sweet flavor.
22. Crispino

Crispino lettuce is a variety that can dependently produce firm and uniform heads with glossy green-colored leaves. It can swell into sizeable heads even in warm weather. It boasts a sweet, juicy, and mild flavor.
23. Raider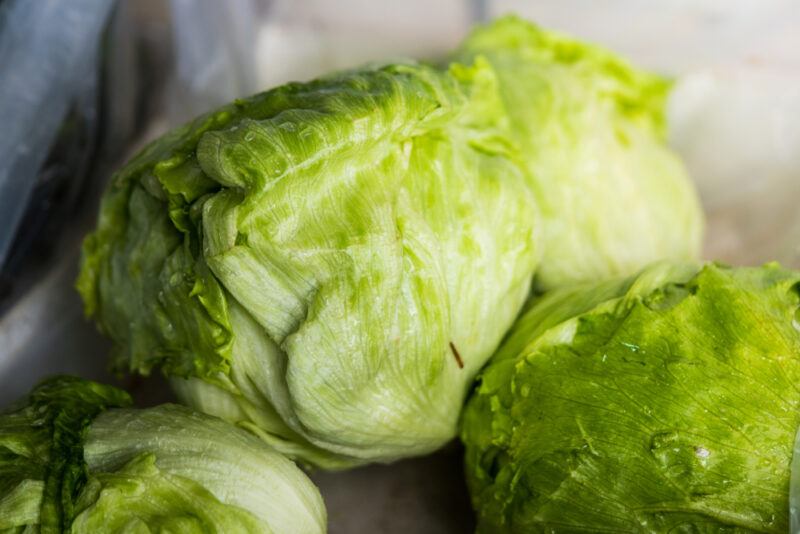 Raider is another lettuce variety that has a strong field tolerance to bolting. It's also well-suited to warm weather. It has round dark green heads with smooth ribs. Raider lettuce has a crispy texture coupled with a neutral taste.
Butterhead
24. Bibb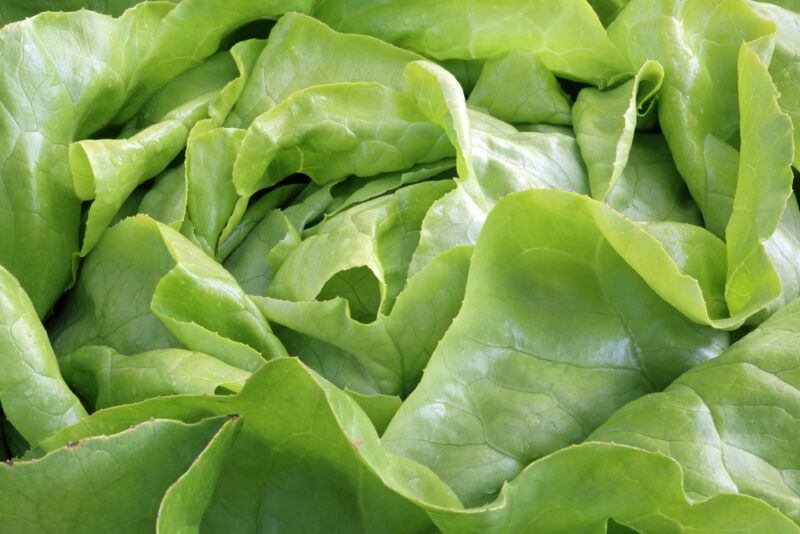 Bibb lettuce is the smaller of the two most popular butterhead varieties, the other one is Boston lettuce. It's named after John Bibb, a 19th-century American grower in 1961. It has dark green leaves which form into a small head. Bibb has a soft, mild, and buttery taste and is actually more expensive than most lettuce.
25. Boston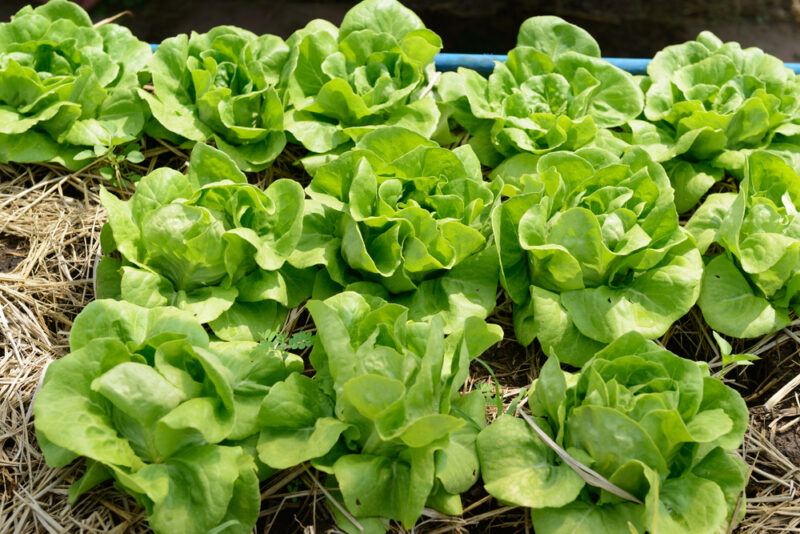 Boston lettuce, the other popular butterhead variety, has bigger leaves than Bibb lettuce. Its broad light-green leaves formed a medium-large, round, and looser head (compared to Bibb lettuce which has a tighter and smaller head, about the size of a fist).
26. Bronze Mignonette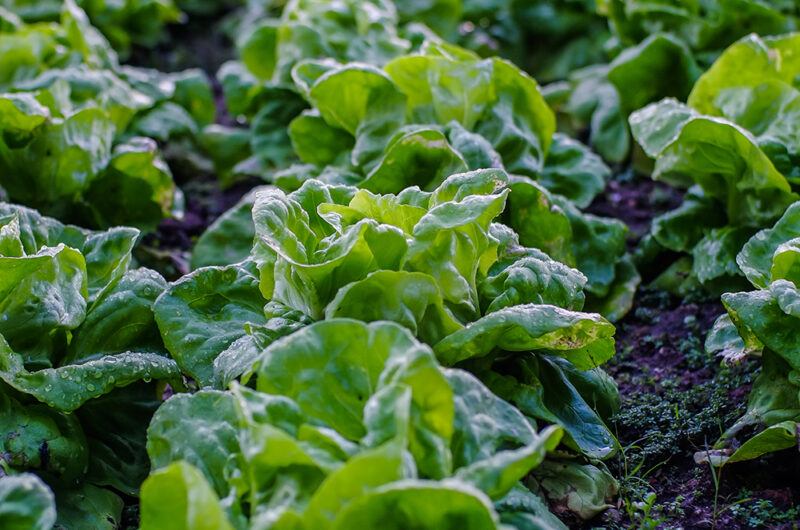 Bronze Mignonette is a heirloom lettuce that is over 100 years old. It's very tolerant to heat and is also slow bolting. Its head can grow up to 8 inches across. It's made of crumply crisp green leaves with a bronze tint – hence the name. Aside from its pretty looks it also boasts a great flavor with hints of sweetness.
27. Buttercrunch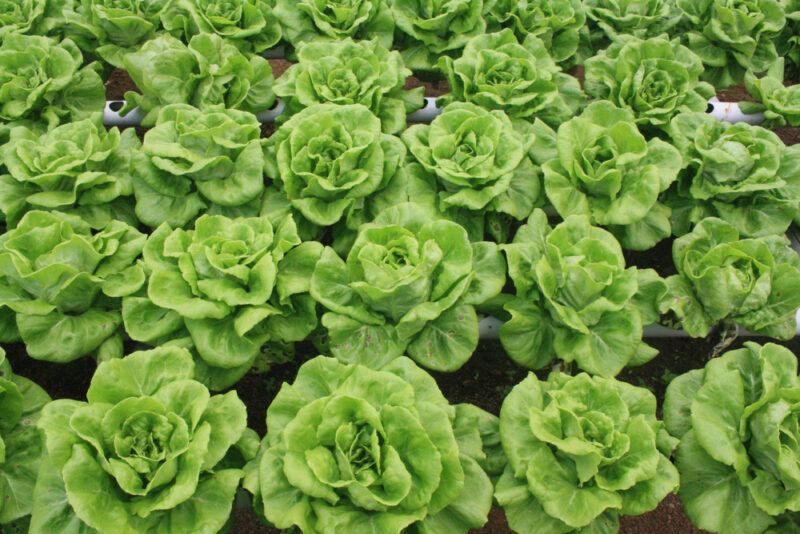 Buttercrunch lettuce is very tender. It also does better in warmer climates compared to the other butterhead varieties. Buttercrunch also holds really well under stress and also has good bolt resistance. Its rich green leaves that are sometimes tinged with red, have a silky-soft texture that gives off a mellow flora note with hints of sweetness.
28. Marvel of Four Seasons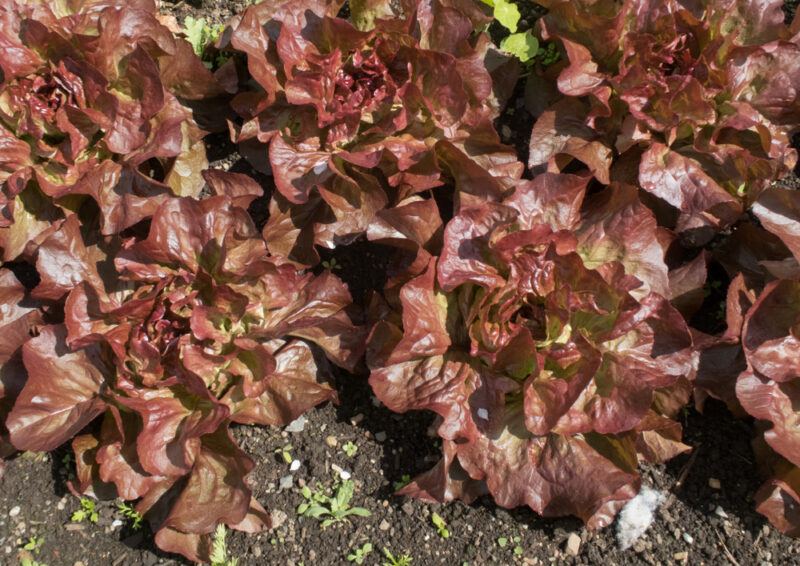 The Marvel of Four Seasons, also called Merveille Des Quatres Saisons, is not just a tasty variety but is absolutely beautiful as well. Its strong-looking, loosely-packed head consists of crinkled leaves with colors ranging from bronze, red, green, and gold. Its tastes can be described as succulent, buttery, and sweet.
29. Tom Thumb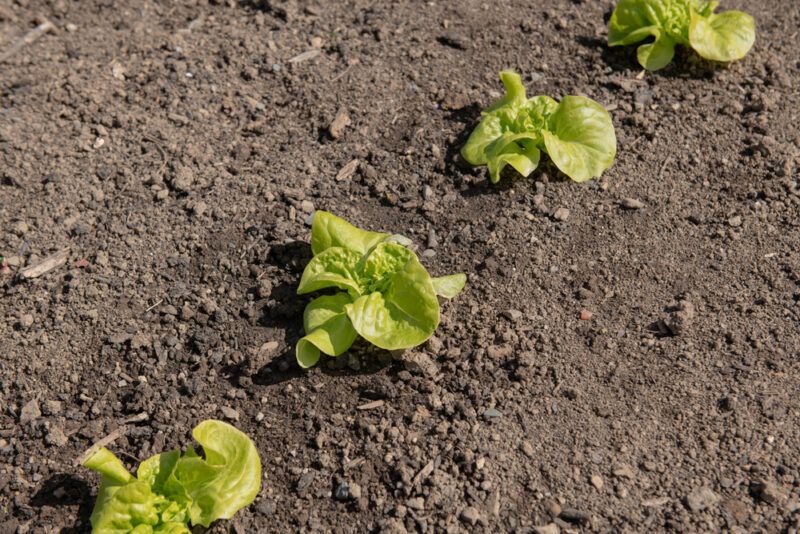 Tom Thumb lettuce is a quite unique variety. As the name suggests, it is quite small. It only grows to about 4-5 inches. Its crispy buttery and lightly crumpled leaves form a loose head. This bright green-colored lettuce has a slightly savory taste with a sweet and delicate flavor.
30. Dynamite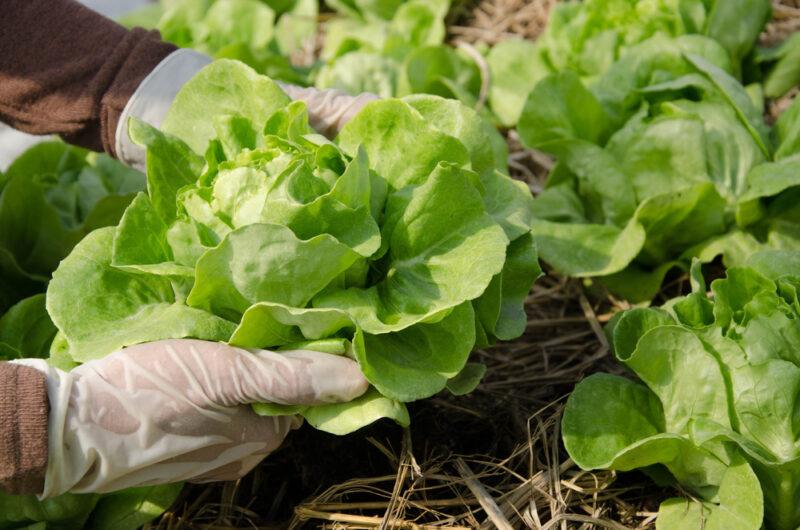 Dynamite is an aphid-resistant butterhead lettuce variety released by the Institute of Breeding of Horticultural Crops (Netherlands) in 1981. Lettuce cultivars with resistance to aphids mean that the use of insecticides and aphid damage is reduced. These rounded green heads have good flavors and can be grown throughout summer.
31. Yugoslavian red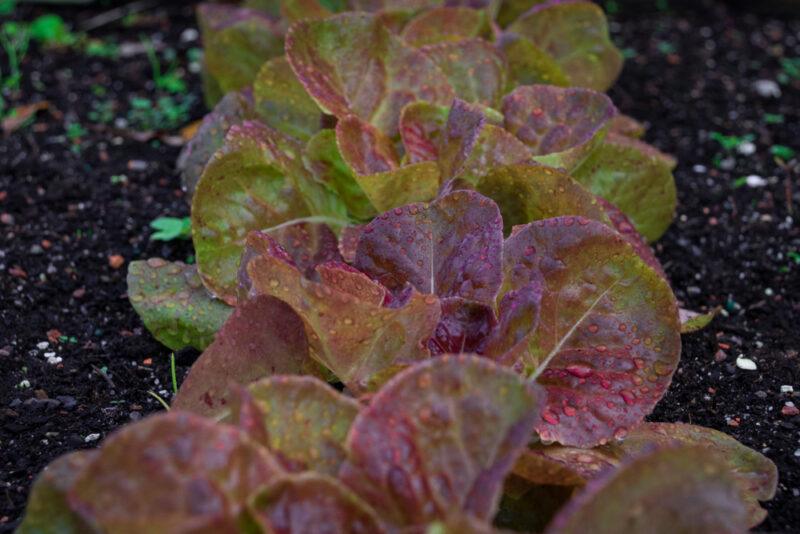 Yugoslavian red lettuce is known for its red-tinged leaves that loosely form heads. As you pull away from the red leaves, the blanched and pale yellow-green interiors appear. Its head can grow up to 12 inches across. And aside from direct seeding in the garden, Yugoslavian Red is also a great choice for containers. This lettuce variety has a mild flavor with a soft texture.