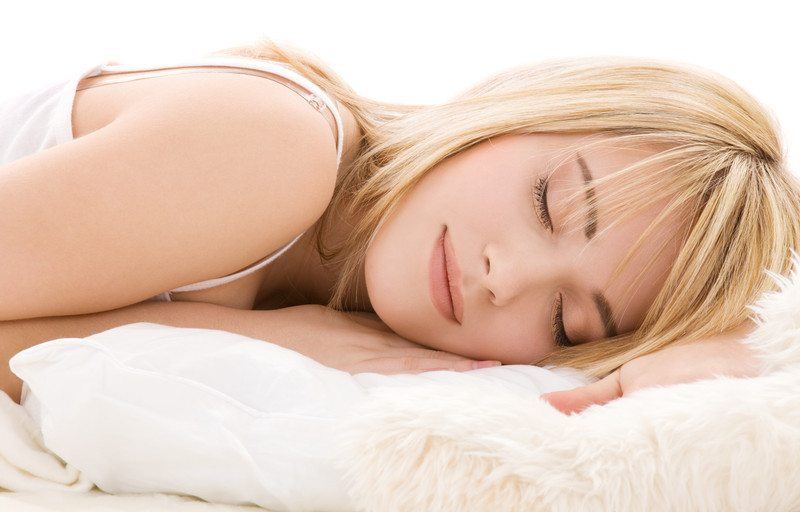 We live in a non-stop society, rushing from one place to the next and one task to the next. That style of living can have a lot of negative effects on our lives and our health, and one area that majorly suffers is sleep. After all, people often make sleep their last priority, cutting back on the hours they have to sleep so that they can spend more time on other tasks.
Many of us also struggle when it comes to falling asleep.
I know that in the past I've spent hours trying to sleep and finding that every approach I attempted failed miserably. That's a horrible situation, especially when you know that you need to get up early the next morning. To make matters worse, even if we do get to sleep on time, we often find that our sleep quality is poor, for no apparent reason.
Sleep issues plague us all from time to time and there is no easy solution.
But, one thing that we can do is pay attention to food.
What we eat has pretty strong impacts on our bodies, including impacts that we often don't expect. Choosing the right food in the evenings and right before you go to bed can be a fantastic tool for getting a good night's sleep. In fact, some foods will even make you sleepy all on their own.
P.S. Foods can impact sleep in other ways too. Some even increase the risk of night terrors for kids and nightmares for adults. This is why it's important to pay attention to your body's responses.
Sleep Better With These Foods & Drinks!
Drink Warm Milk (yes, it actually does work)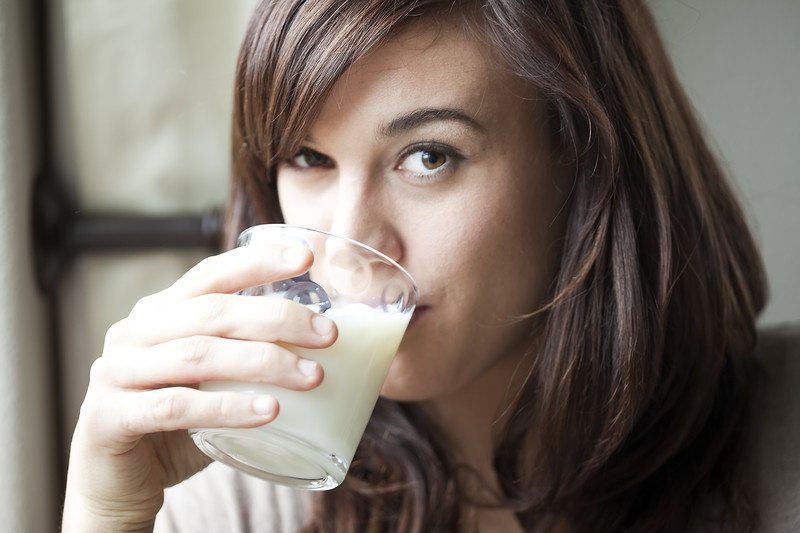 Drinking warm milk to help you sleep is one of the most traditional approaches out there. Many people end up doing this out of habit or because they've been told about warm milk for so long.
But, there is actually some truth to this idea. Specifically, milk contains tryptophan, which can actually help people sleep. Additionally, warm milk is simply a comforting drink late at night and contains no caffeine. So, it helps people to wind down.
Some people also argue that when it is warmed, milk is more challenging for our body to digest, which makes us feel more tired. However, there seems to be little support for that perspective.
A Handful of Almonds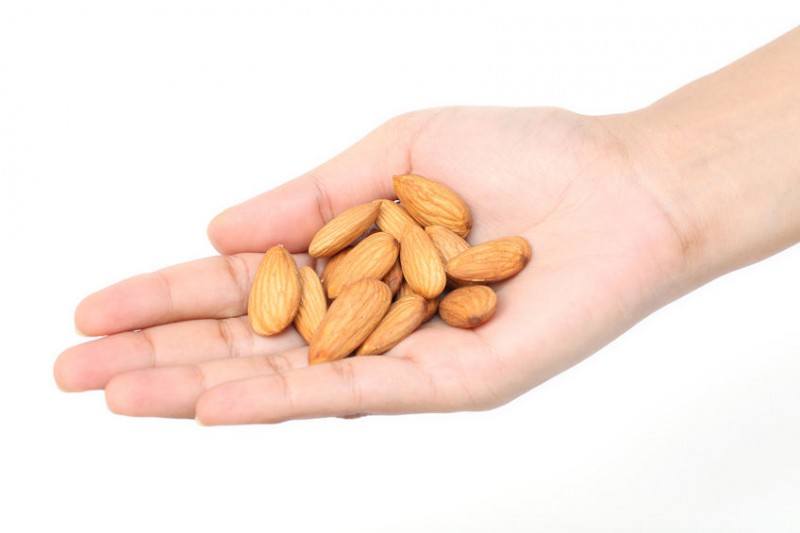 Almonds have a few advantages for sleep. The first is that they contain compounds that help people to fall asleep and help support a good heart rhythm. The compounds in question are tryptophan and magnesium.
The other thing is that almonds are a good source of protein. So, having a handful of almonds before bed can be a great approach if you are starting to feel a bit hungry. After all, hunger can be a major issue if you are trying to sleep.
In fact, people often avoid eating too close to bedtime. While that might be a good practice in general, it's not a good approach if it means that you will go to be hungry. A simple snack with a bit of protein, like almonds, is a great solution, as you still aren't eating all that much.
Research even suggests that going to bed hungry might lead to subtle signals that wake you up or influence your sleep quality.
A Bowl of Oatmeal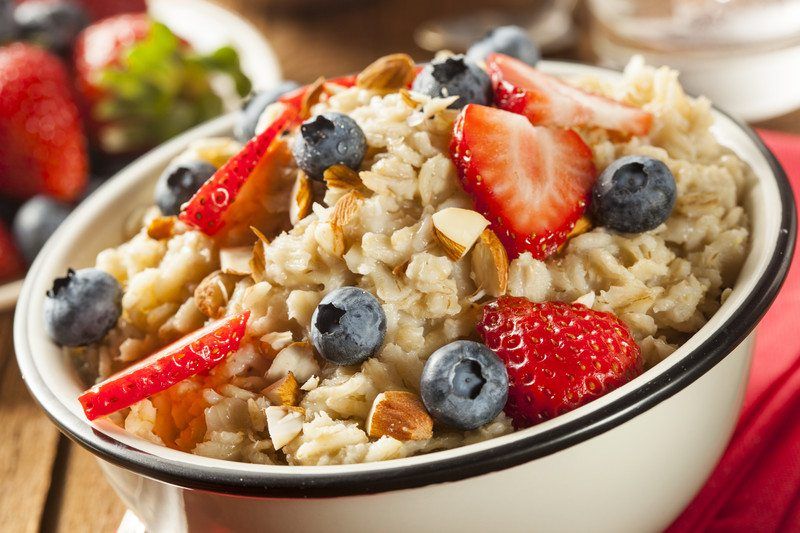 Oatmeal is traditionally a breakfast food, but really it doesn't have to be. You can easily have oatmeal in the evenings or late at night.
I actually find oatmeal to be pretty appealing on a winter's night because it is nice and warm, and so easy to prepare. One of the advantages of oatmeal for sleep is that it is a source of melatonin, which is strongly connected to sleep.
Oats are also a good source of carbs. Typically this isn't a good thing, but a carbohydrate-rich snack can be relevant for sleep because they help promote insulin production, which indirectly plays a role in tryptophan levels.
Poultry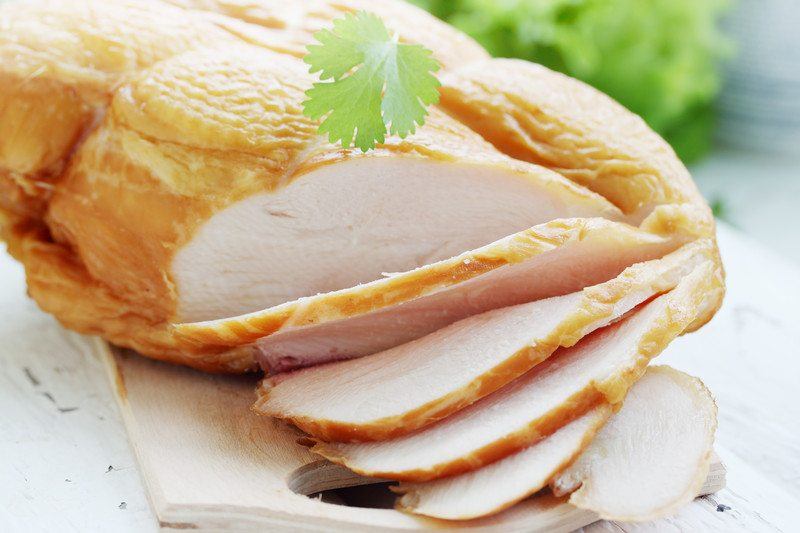 The most common recommendation here is turkey and most of the time people recommend having a few pieces of sliced turkey as a snack before bed (possibly on toast or with cheese if turkey on its own isn't enough).
The motivation here is the tryptophan again, as turkey is a natural source of this compound. Additionally, turkey also contains some protein, which is another reason. But, those arguments are also true for chicken, so you can pick whichever type of poultry you prefer (or whichever you have in the house).
Chickpeas (or hummus)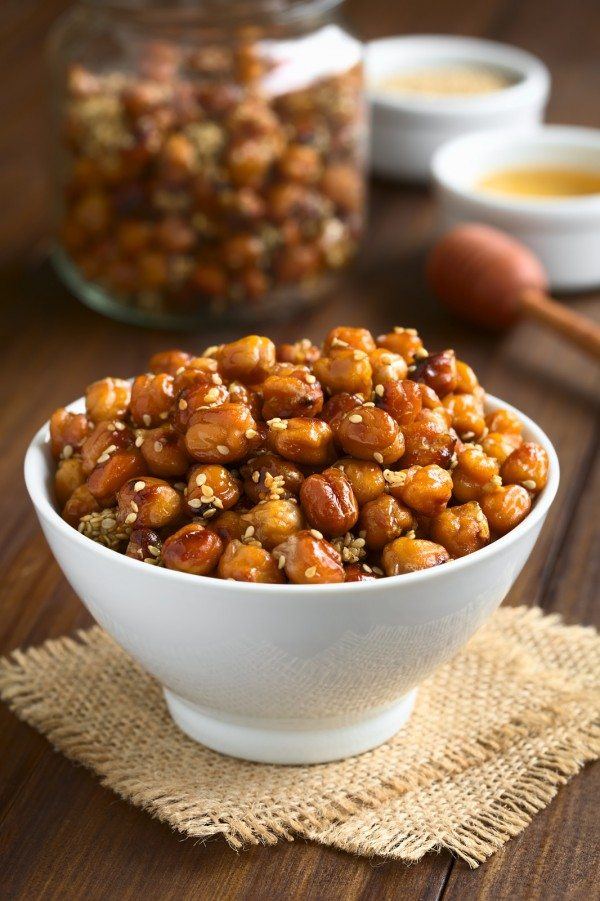 Here's one that you mightn't have heard of before. Chickpeas are pretty good for health anyway, but they also contain vitamin B6. This vitamin is significant in the production of serotonin, which plays a role in your ability to sleep.
There are lots of options for chickpeas, including simply roasting them or using them in a salad. Alternatively, you can have hummus because this is typically made from chickpeas. Hummus can be a great snack and there are so many options about how you eat it. Personally, I prefer using hummus as a dip for vegetables, but it also makes a good spread for sandwiches.
Fresh or Frozen Grapes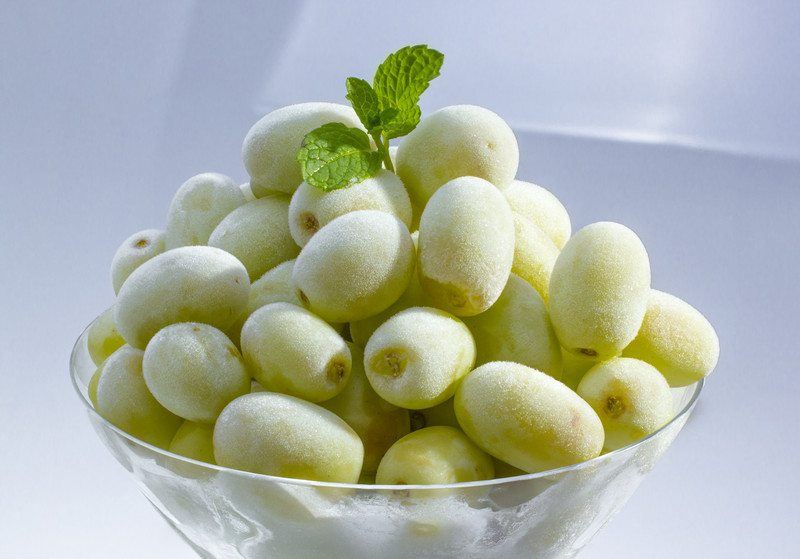 Research has shown that grapes can be a good source of melatonin, which of course plays a role in sleep. Grapes tend to be a great snack anyway because they are pretty low in calories. If you want something different, you can always try freezing your grapes. Frozen grapes are surprisingly tasty and good on a warm night.
Because wine is made from grapes, there is a chance that melatonin could also be in wine. However, drinking wine (or any alcohol) to go to sleep is generally not a good idea. For one thing, it's not a particularly good habit. Additionally, alcohol might help you get to sleep, but it tends to make you less likely to stay asleep.
Hard Boiled or Poached Eggs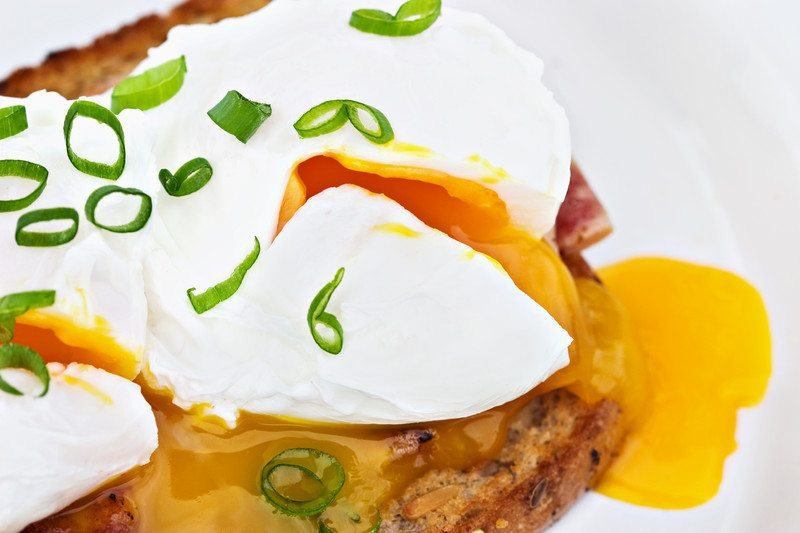 Actually, any way of cooking eggs will have the same benefits – but poached and boiled eggs are probably the easiest options for late at night. Eggs have a bit of a bad reputation because of their cholesterol. Thankfully, that reputation is starting to die down.
Eggs are actually very good sources of nutrition. They are relevant for sleep because they contain tryptophan. Once more, the protein in eggs is also a good thing and eggs really will help to make sure you aren't hungry as you are trying to sleep.
Greek Yogurt or Regular Yogurt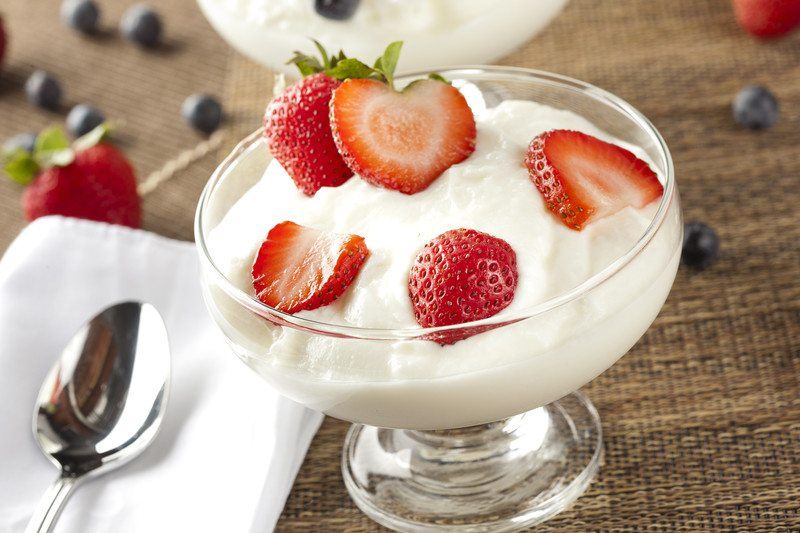 I mentioned warm milk as a way to sleep before, and actually, this is true of most dairy (although not some cheeses). The calcium in dairy products is one of the key reasons for this effect because calcium plays a role in the production of hormones that promote sleep.
Yogurt is also a very versatile snack, especially if you throw your own toppings on it, like fresh fruit or a bit of granola. You can get the same benefits from normal yogurt and from Greek yogurt. However, Greek yogurt is often a better option, as it tends to be higher in protein and lower in calories than many other types of yogurt.
Beans, Beans, Beans…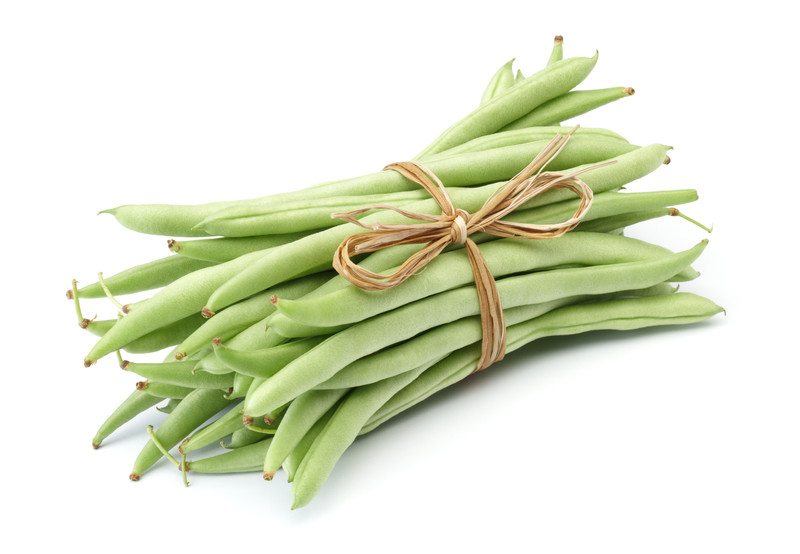 The idea of using beans to help you sleep surprised me, although this does seem to be a fairly common use of beans. Not only are beans relevant to sleep, but they are also thought to help reduce anxiety and stress.
Those two effects alone could help to improve sleep, as both stress and anxiety can dramatically reduce our ability to get a good night's sleep. Beans are also a good source of a range of B vitamins, which in turn helps them promote sleep.
Salmon or Other Fish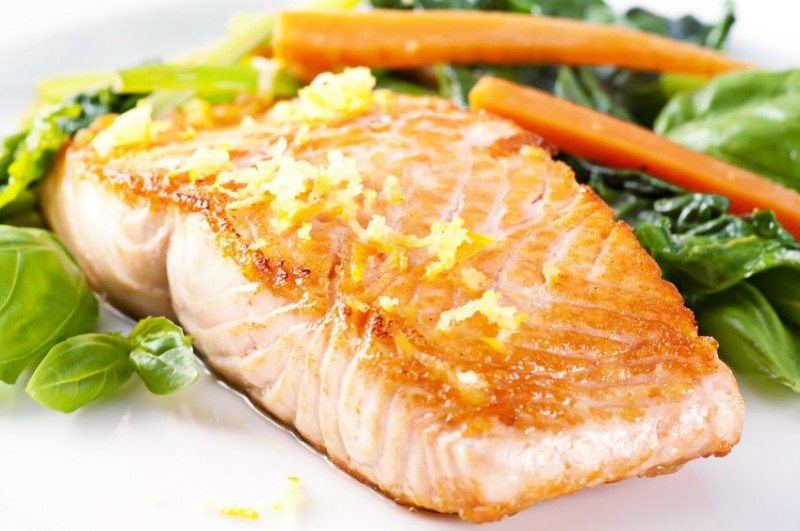 Now, I'm not suggesting that you have salmon as a snack before bed (unless you were having something like small pieces of smoked salmon on crackers). But, when it comes to sleep, what you eat throughout the day also has strong implications for your ability to sleep. There are two different reasons why fish is good for sleep.
One reason is that fish contain tryptophan. As I've mentioned earlier, this natural compound is important for promoting sleep.
The second reason is the omega-3 fatty acids in fish. Those fatty acids are the main reason that fish is considered to be so healthy, and they are thought to play a role in sleep as well. In particular, the omega-3 fatty acids may play a role in increasing levels of melatonin.
Melatonin is very important for staying asleep and for falling asleep, so increasing melatonin levels is certainly a good approach for getting a good night's sleep.
Dark Leafy Greens (including spinach, kale, etc.)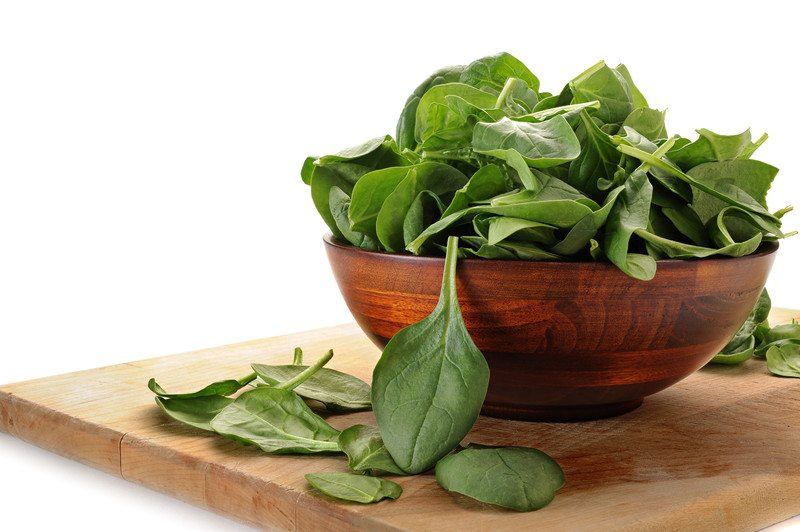 This one might seem a little bit strange, especially as greens aren't a normal evening snack. But, they are a good source of a number of nutrients that can help with sleep. Most importantly, these greens contain iron, and they also contain magnesium, potassium and calcium. All of these nutrients are thought to play some role in promoting healthy sleep. For example, calcium has a role in the generation of melatonin.
Having an evening snack that includes these greens might seem hard, but it really isn't. One way to get those greens in is to make a small salad, which could include almonds and feta cheese. You mightn't even need a dressing.
Another snack option is chicken cubes tossed through spinach or kale. Both of those approaches include multiple different foods that can help with sleep.
Herbal Teas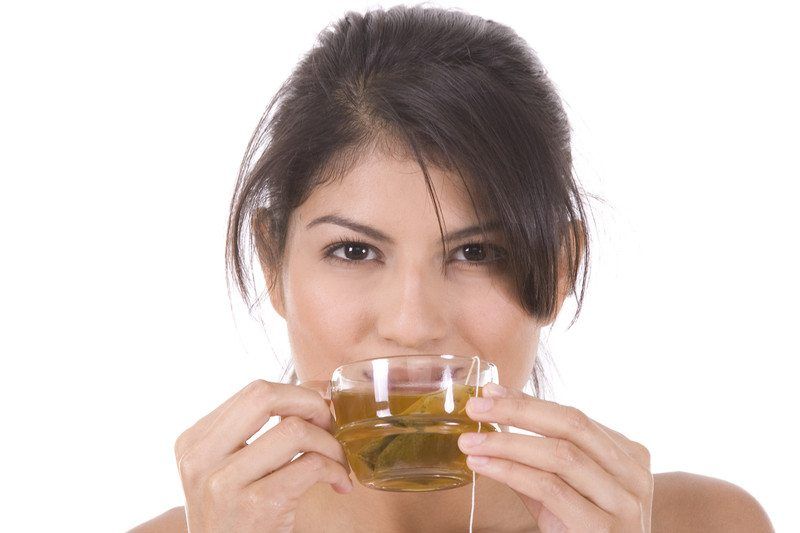 Many herbs are associated with calming properties, which makes herbal teas a good option. There are actually many teas out there that are specifically marketed towards helping people sleep. Some key tea flavors to consider are lemon balm, chamomile and lime flower.
You can also use the herbs to make your own tea if you prefer that approach. If you are using tea to help you sleep, then make sure you pick a tea that doesn't have caffeine. Caffeine is one of the worst things that you can have if you are trying to sleep, so avoiding it should be a priority.
Get Enough Water (but not too much)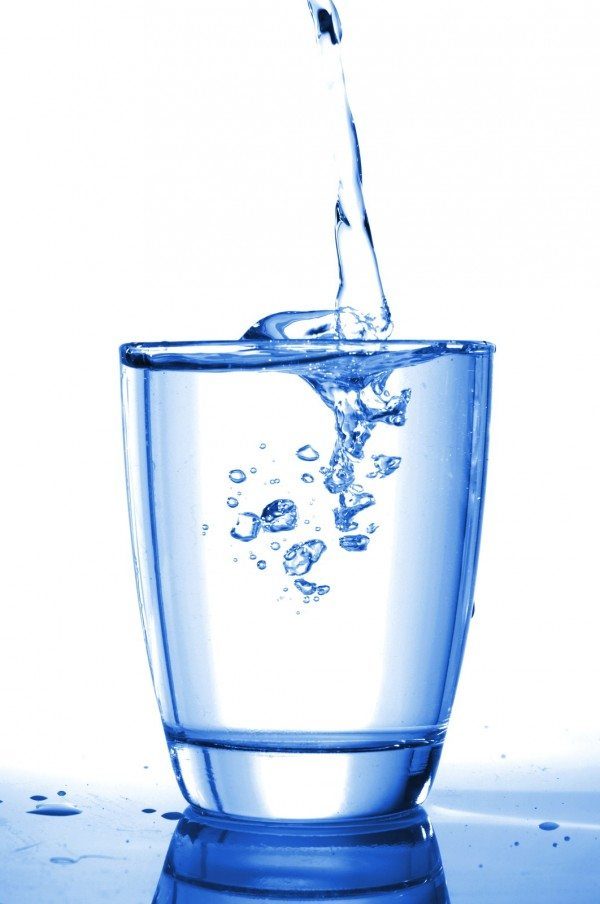 Water is a tricky one. If you don't get enough water, then sleeping is going to be a major issue, especially if you are dehydrated. But at the same time, you don't want to be drinking a lot of water close to bed time. That would have its own impacts on your ability to sleep, as you would have to be getting up to go to the bathroom.
The best approach is to make sure you keep your water intake up throughout the day. That way, you aren't dehydrated when you try to sleep and you won't have to get up a lot to go to the bathroom.
Cherry Juice (or cherries themselves)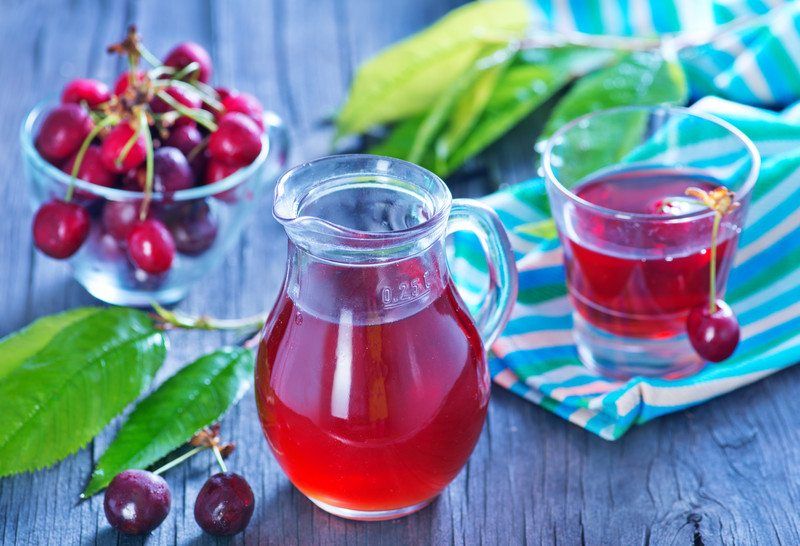 Cherries are another food that has been associated with improved sleeping. This happens because cherries have a decent amount of melatonin. This is true for all varieties of cherries and is also true for cherry juice and even try cherries.
Tart cherry juice is a particularly good option, as it is now readily available and many people also associate it with other health benefits. That alone makes tart cherry juice worth trying, particularly as you can get it regardless of whether cherries are in season or not.
The Humble Banana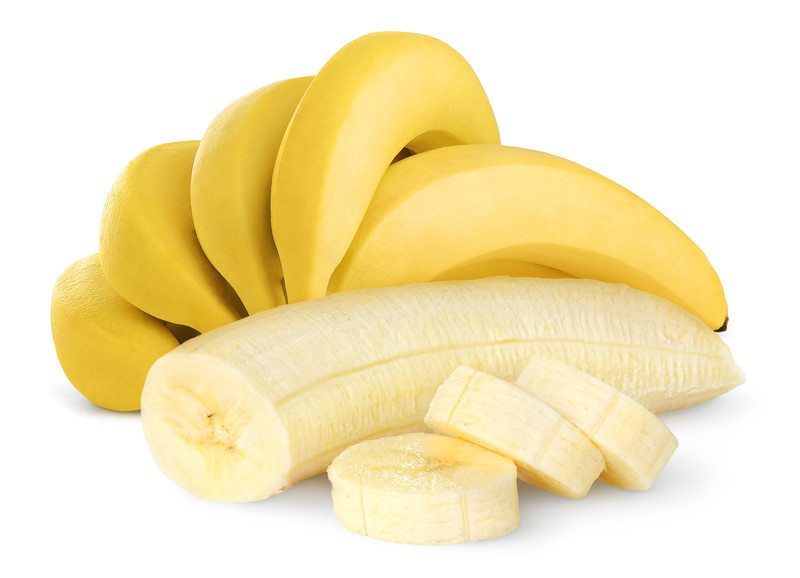 Bananas are a surprisingly controversial fruit. A lot of people don't like them because they are relatively high in sugar compared to other fruits. But, they are also particularly relevant for sleep, because of the magnesium and potassium that they contain.
Both of those compounds are associated with muscle relaxation, which is pretty important when it comes to sleep. This also means that the compounds have the potential to reduce the occurrence of muscle cramps and restless leg syndrome, and those are issues that can majorly interfere with sleep.
Beyond that, bananas are pretty good as a snack. One of the worst things that you can do for your sleep is going to bed hungry. In some cases, being hungry can mean that you sleep less and in other cases it can reduce the quality of your sleep.
So, if there are quite a few hours between dinner and going to bed, planning out a healthy snack for that time is a good idea. Most items on this list can help on that front, but bananas are certainly an easy snack to pick up that isn't going to cost you too many calories.
Sweet Potatoes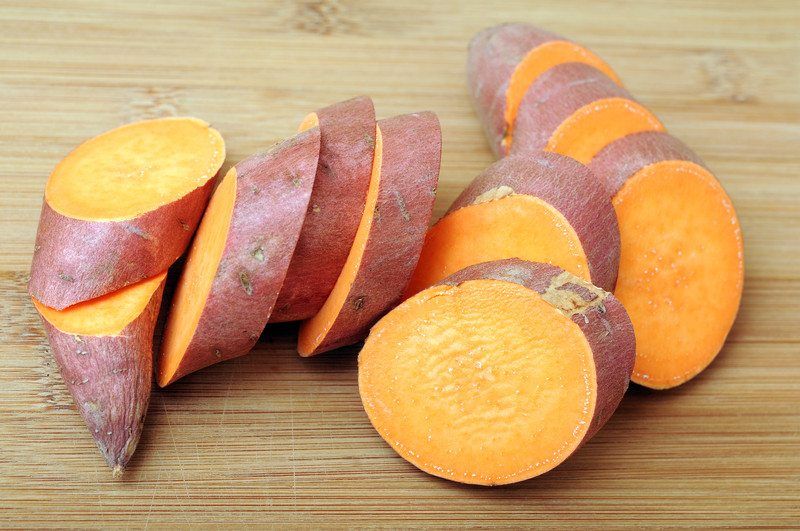 Here's another unusual one. Sweet potatoes are pretty relevant for sleep. Like bananas, sweet potatoes contain potassium, which helps relax your muscles. At the same time, sweet potatoes are a good source of complex carbs. These are also fantastic for helping you to sleep well.