Our body needs cholesterol to function and naturally, our body produces that. However, we also take in cholesterol from the food we eat – and that is oftentimes where the problem starts. If you don't care at all about low cholesterol foods, you barely move, and you're overweight, then you are a pretty good candidate for high cholesterol.
Since there are no signs or symptoms of high cholesterol, you need to undergo blood testing to measure your cholesterol levels. If you have a heart condition, diabetes, or have a family history of high cholesterol, then you really need your cholesterol levels checked to be sure. For healthy individuals, it's advisable to have your cholesterol checked every 4-6 years.
There are two types of cholesterol, High-Density Lipoprotein or HDL (the good cholesterol) and Low-Density Lipoprotein or LDL (the bad cholesterol). So why exactly is LDL cholesterol bad? Because it increases one's risk of heart and vascular diseases. How? With LDL, cholesterol is deposited in artery walls in the form of plaque. As the arteries narrow due to plaque buildup, it becomes difficult for the heart to pump the blood for circulation. This plaque can also block blood vessels, in fact, a complete blockage can cause a heart attack.
Cholesterol is measured in mg/dL or milligrams per deciliter. Your blood test (called 'lipid profile') results should ideally show total cholesterol of less than 200 mg/dL. LDL should be less than 100 mg/dL, HDL should be greater than or equal to 60 mg/dL, and triglycerides should be less than 150 mg/dL.
Diet plays a big role in one's cholesterol level that is why we need to be watchful of what we eat. Choosing low cholesterol foods is a great way to start a healthier diet. Be cautious of food with saturated fats like fatty meat and dairy products, and food with trans fat like baked goods, fried food, and packaged foods.
Opt for food that contains unsaturated fats just like the ones on our list here. The food on the list doesn't necessarily have zero fats or cholesterol per se – but they do contain the healthy kind of oil that can help your body fight off or manage bad cholesterol.
Types of Low Cholesterol Foods
Fish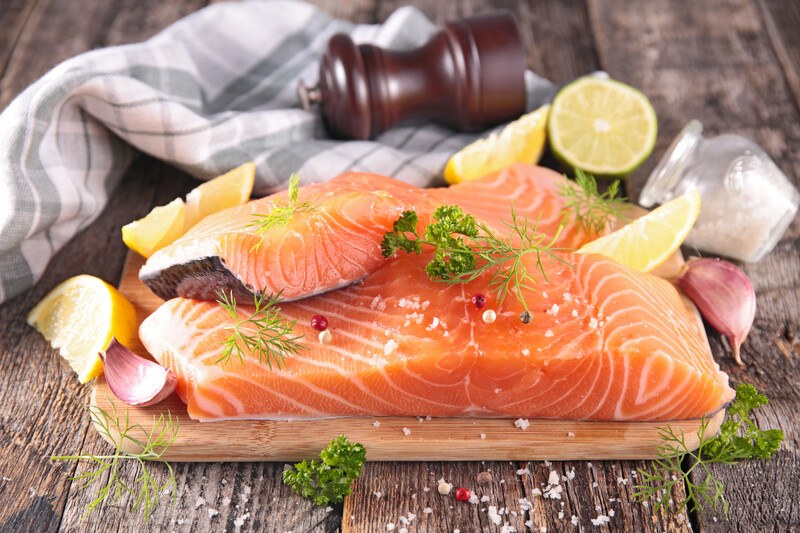 Fish, especially oily fish like salmon, herring, mackerel, sardines, and lake trout can be a part of your heart-healthy diet. These fish contain omega 3 fatty acids which are good for your heart. In fact, the American Heart Association recommends having at least two servings of fish every week.
You can try baking or grilling fish to avoid adding unhealthy fats. It'll be a great idea, too, to use herbs and spices in seasoning your fish. To give you some ideas, see here the 12 spices for salmon that you can try along with salmon recipes suggestions.
Nuts and seeds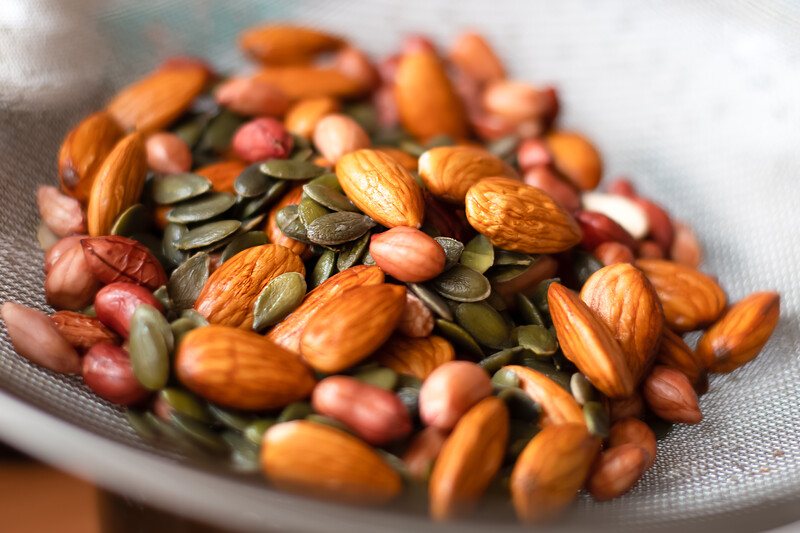 Nuts and seeds are high in protein and good fats – particularly monounsaturated fats which can lower cholesterol. Walnuts, pistachios, almonds, chia seeds, pumpkin seeds, and flaxseeds are just some examples of nuts and seeds that can help lower LDL without affecting HDL.
Take note though that nuts and seeds are calorie-dense so limit daily intake to about an ounce or ¼ cup. Make sure, too, that they're not salted or coated with sugar.
Whole grains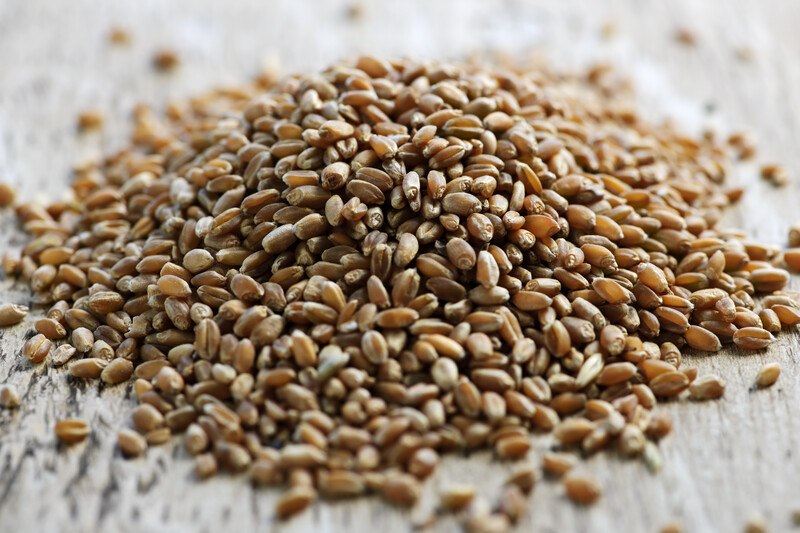 Whole grains like oatmeal, amaranth, brown rice, and quinoa helps lower cholesterol. These grains are high in fiber and also contain more protein. They don't just help in lowering cholesterol but also aid in reducing the risk of diabetes and weight management.
Ideally, whole grains should make up half of an adult's grain consumption or up to 3 servings per day. Roughly, a serving means 1 cup of ready-to-eat cereal, or a half cup of cooked brown rice or steel-cut oats, or a slice of bread.
Legumes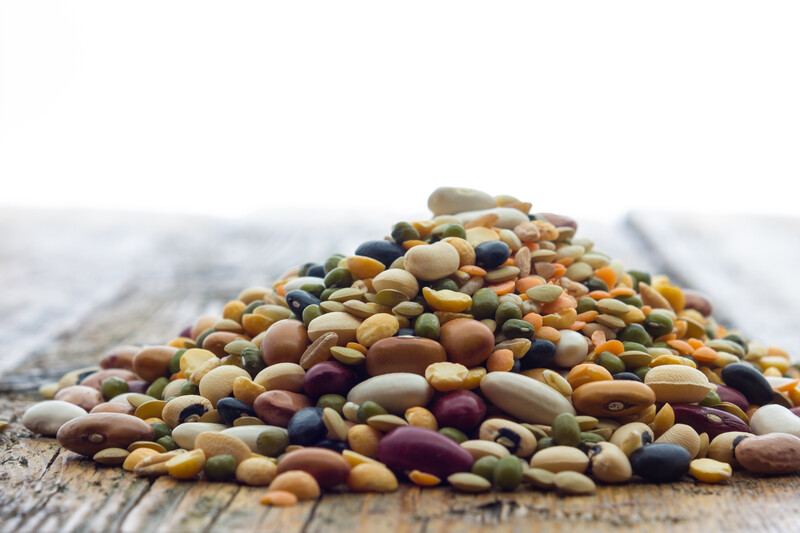 Legumes are particularly high in viscous soluble fiber which slows their absorption in the small intestine and also binds up certain molecules that have something to do with cholesterol. So, these fibers don't just lower cholesterol levels but also make legumes very low in glycemic index.
There are have been studies that linked a high-legume diet with a lower risk of developing high cholesterol, high blood pressure, obesity, diabetes, heart disease, or strokes. Eating legumes every day can even effectively treat these preexisting diseases. Learn more about the different types of legumes here.
Vegetable oils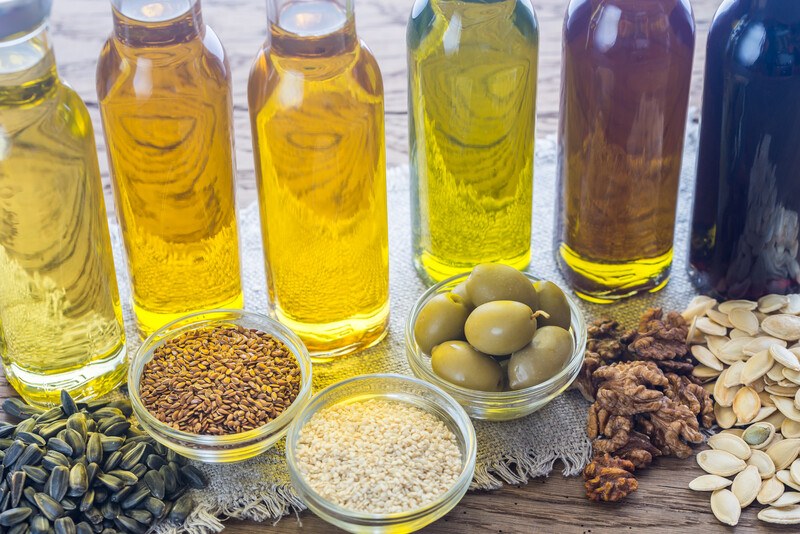 The term vegetable oil is quite broad and includes different kinds of plant-based oils. This includes heart-healthy oils like olive, canola, sunflower, flaxseed, and peanut oil. These oils contain monounsaturated and polyunsaturated fats – these are the ones that lower the bad cholesterol and boost the good ones. The previously mentioned oils are actually also high in omega 3 fatty acids – another healthy fat that aid in preventing the formation of plaque in arteries.
It's worth mentioning that you should avoid saturated fats (these are the ones that are solid at room temperatures like butter, lard, and shortening), hydrogenated oils (these are processed solely to ensure that oil's shelf life is prolonged), and tropical oils (examples include coconut oil, palm oil, palm kernel oil).
Avocados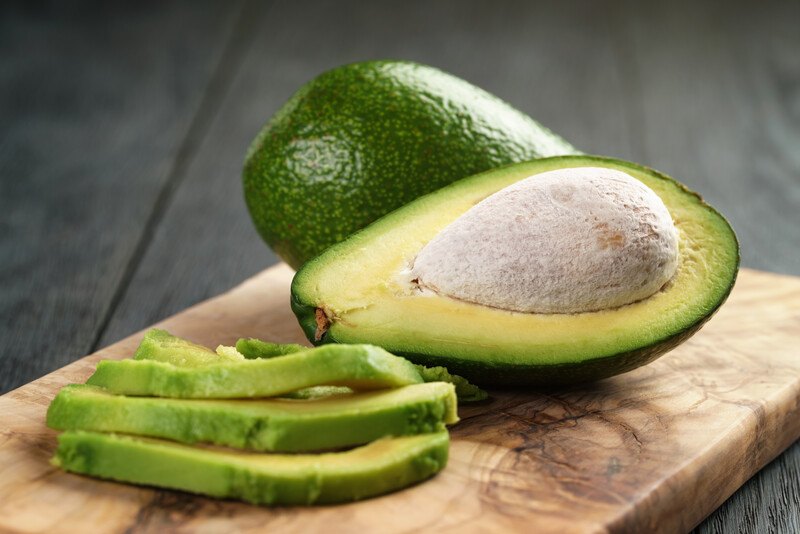 Because avocados are a potent source of nutrients and monounsaturated fats – it's worthy of its own place in our list. Studies have shown that there is an increase in HDL in people who consumed at least an avocado a day.
Avocados are also rich in fiber and potassium which are also associated with cardiovascular health. They also contain vitamins B, E, and C, plus plant-based nutrients like phytosterols (can lower cholesterol), and lutein and zeaxanthin (carotenoids that function as antioxidants).
Green tea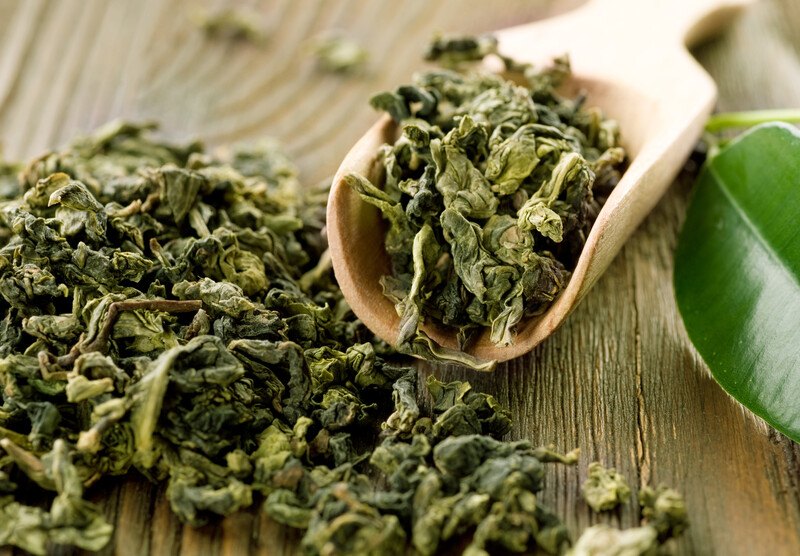 Green tea has always been known to be a healthy drink. And there have been studies that show it reduces LDL without affecting HDL and triglycerides. It contains catechins which have antioxidant, anti-inflammatory, anticarcinogenic, and anti-obesity properties.
Black tea which also comes from the same plant as green tea – the former coming from the fully fermented leaves, can also have a positive impact on cholesterol but is not a good as the green ones. Drinking 3-5 cups of green tea a day seems like the ideal amount for its health benefits to taking effect.
Soya foods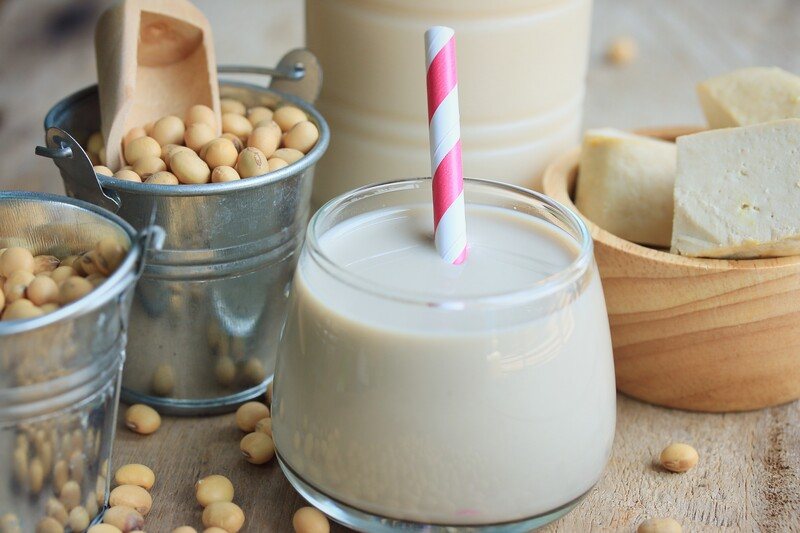 Soya food products such as tofu, soy milk, meat substitutes such as burgers and sausages, and protein powder can help lower LDL. Studies show that eating 25-50 grams per day of soy protein can lower LDL cholesterol by approximately 4-8 percent. The effects of which are proportionally greater in people with existing high cholesterol.
You can turn to soy products to replace foods that are high in animal fats. For instance, instead of ground beef, you can opt for soy protein or firm tofu. You can also try replacing your cow's milk with soy milk, or your butter with soy nut butter.
High fiber fruits
Pears and apples are particularly high in pectin which is a type of fiber that lowers cholesterol. Aside from these two, other fiber-rich fruits include raspberries, banana, orange strawberries, pears, and other citrus fruits.
Because of the fruits' soluble fiber and antioxidants content, they also help in boosting your immunity and in preventing heart disease as well as other chronic diseases.
Vegetables rich in pectin
Vegetables of course are healthy for our body, but it's the vegetables' pectin content (just like in fruits) that helps in lowering LDL cholesterol. Some vegetables are particularly high in pectins like green beans, carrots, potatoes, tomatoes, and carrots (which contained the highest amount of pectin).
Just like fruits, vegetables' high fiber and antioxidants content make them a heart-healthy choice. The range of plant compounds found in veggies is undeniably good and offers a range of health benefits for sure.
How to Keep High Cholesterol at Bay
Manage body weight
Bodyweight is directly associated with cardiovascular risk factors and high cholesterol, especially with obese people. Obesity changes the way our bodies manage cholesterol. As weight increases, LDL cholesterol and triglycerides also increase. Having said that losing 5-10% of body weight can also improve cholesterol levels.
Meal planning and exercising can greatly affect one's body weight. If you can nail these two, you are guaranteed to lose or manage your weight, unless of course if you have other underlying health conditions.
Regular physical activity
You have to get up and get moving – and you have to do it regularly. Any form of exercise will do, just get moving. You can go for a nice walk, go run a good distance, go biking, or strike a few yoga poses. Remember that for your low cholesterol diet to work, you have to do some form of exercise as well.
Regular physical activity increases HDL cholesterol while maintaining LDL cholesterol and triglycerides. A more intense activity, like for example intense aerobic exercise, is needed for it to cause a reduction in LDL cholesterol.
Read food labels
Make reading food labels a habit so that you don't sabotage your effort in keeping your diet clean. Avoid artificial trans fat which is a cheap alternative to natural saturated fats. Watch out for words like 'partially hydrogenated' in the list of ingredients.
Generally, reading food labels is one of the keys to the success of any diet. Whether you're on a low-calorie, low-sodium, or whatever it is you are into.