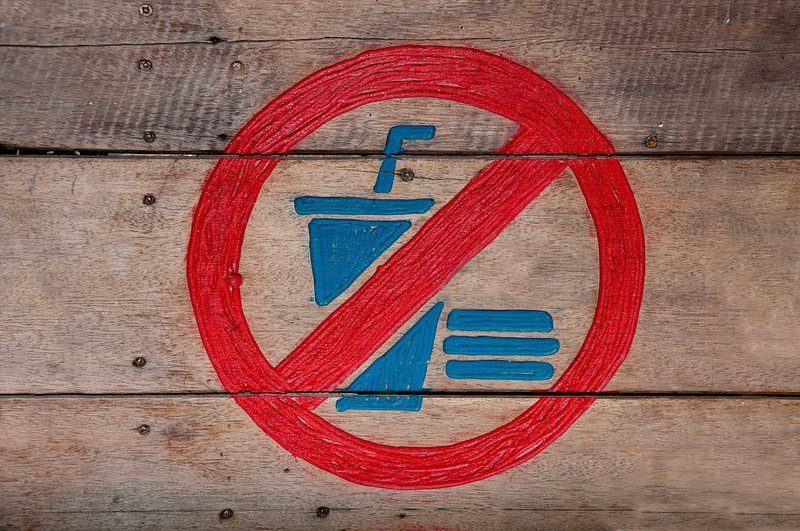 Modern food is a complex mixture of many different compounds and many of these are artificial in origin. This is especially true for processed foods. These foods can contain a significant amount of preservatives, artificial flavors and sweeteners, all of which can contribute to the taste, color, texture and shelf life of the food. In theory, all of these chemicals are entirely safe for consumption, but there is no real way to be certain. After all, the government has been wrong about this type of thing in the past. Additionally, some research does suggest that some of these artificial additives may be bad for health.
The first step to avoiding these potentially dangerous additives is to know what they are and where to find them. I've covered as many as I can in this list, including information about what the additive is and where you might find it, but if you think I've missed any, please let me know in the comments section.
If you know what you're looking for, you can also find information about additives in the ingredients list of products. However, you'll need to be careful with this one – because there are often many different names for the same additive. A good general rule is that the more processed an item of food is, the more likely it is to contain additives that you really don't want in your body. Nevertheless, additives can sometimes pop up in surprising places, so you'll need to keep on your toes.
More than anything, the best approach for avoiding these potentially harmful additives and to start protecting your health is to move away from artificial and heavily processed products, and towards whole and natural foods.
Monosodium Glutamate (MSG)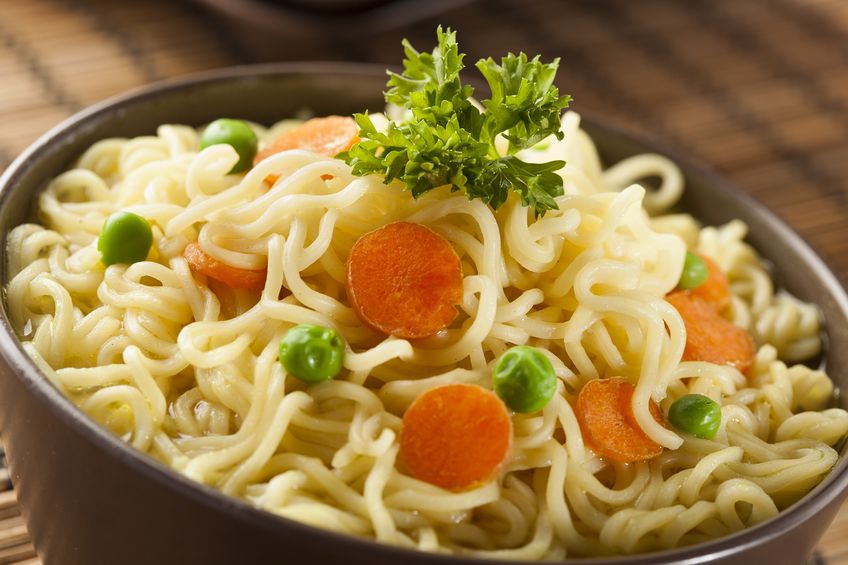 MSG is a flavor enhancer and food additive that is particularly common in food. Although the scientific evidence is relatively limited, a number of people report sensitivity to MSG, which can lead to side effects that include nausea, headaches and drowsiness. MSG is common in many processed snack foods (like chips and crackers), and it is also very common in broths, soups, frozen dinners and ramen noodles. Because of its prevalence, avoiding MSG can be a bit challenging, but it is a good idea to do so for health. Reading the ingredients list on foods is a good first step, although you also want to watch out for other names like soy extract or yeast extract, which can also refer to MSG.
Red #40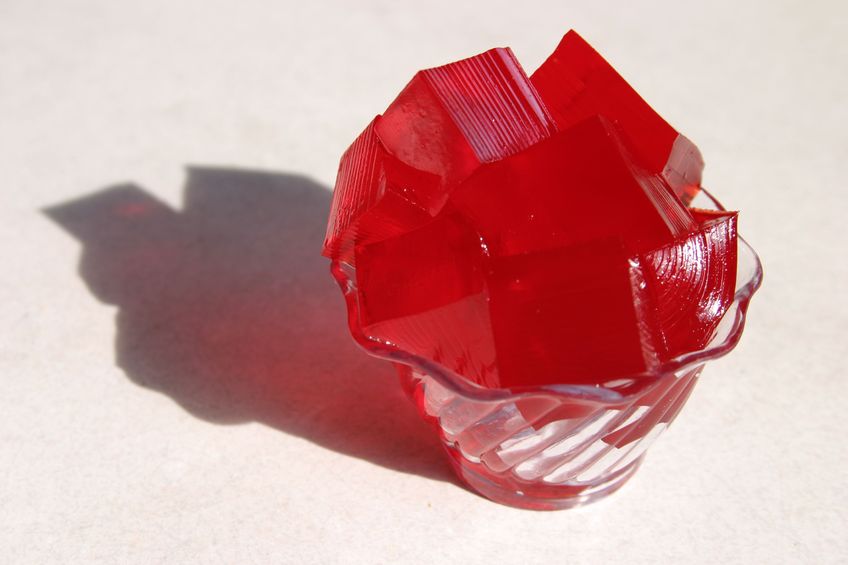 Dyes are a common ingredient to give foods certain colors. These dyes make use of different chemical formulations, and this means that they also have implications for health. While many are healthy, there are some specific dyes that are a cause for concern. Red #40 is one of these. The dye has been associated with hypersensitivity in some individuals, may cause hives in some cases, and may play a role in hyperactivity in children. This is also one of the most common food dyes in modern food and you can find it in many different red products.
Aspartame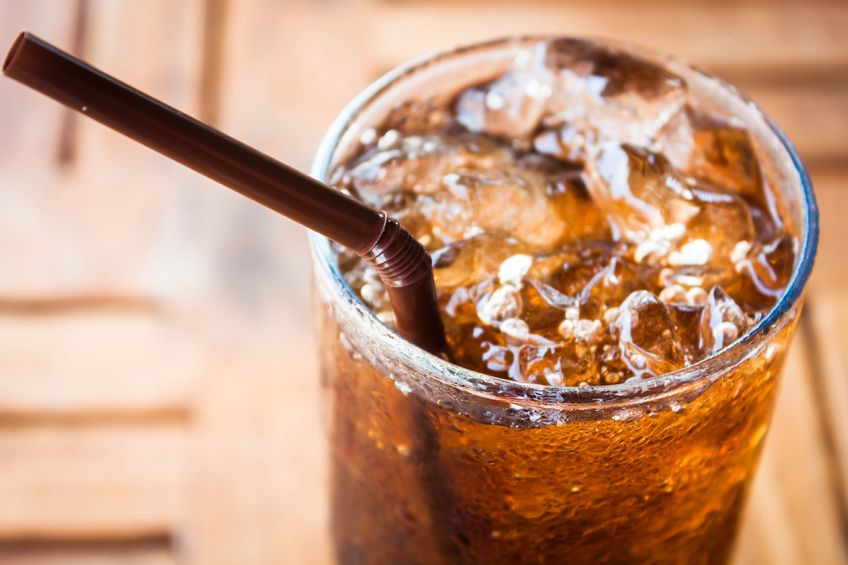 Aspartame is one of the more common artificial sweeteners on the market, and diet products often use it instead of sugar to give products sweetness while keeping their calorie count low. The artificial sweetener can also be purchased as a sweetener that people can add to their food themselves. There has been a considerable amount of controversy around the sweetener. Some reported side effects include headaches and seizures, and some reports suggest that there is also a risk that aspartame may contribute to cancer development. Most of the time, products using aspartame will be marketed as 'diet' or 'low calorie'. If a food or drink item has lower calories than you would expect, this may also be an indication that they are using artificial sweetener.
Trans Fat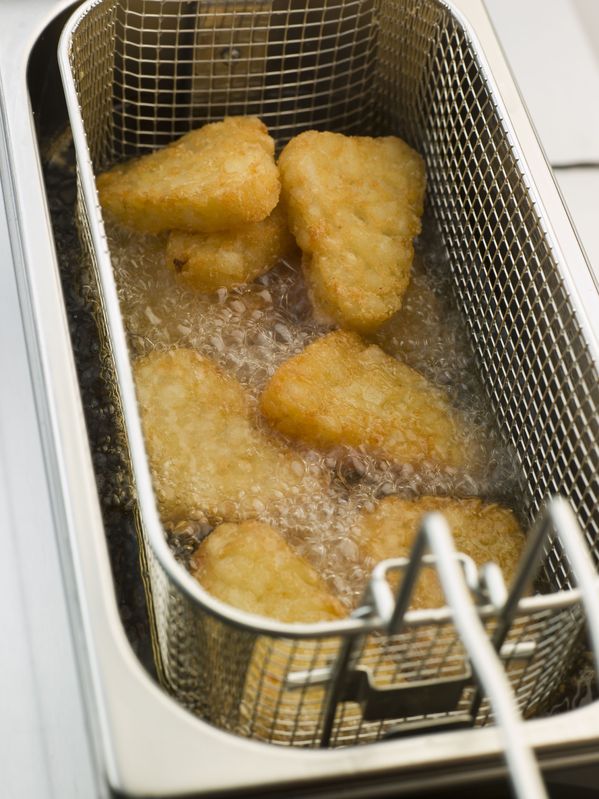 Trans fats tend to be artificially produced and they are often known as 'partially hydrogenated oils' on the ingredients list for food. They have the advantage of being cheap and long-lasting, while also producing an appealing taste. The facts are especially common for deep frying foods, although their use is restricted in some countries and jurisdictions. This type of fat is particularly damaging because of the impact that it can have on cholesterol, significantly increasing LDL cholesterol and lowering HDL cholesterol. This can contribute to increased heart disease risk.
Benzoic Acid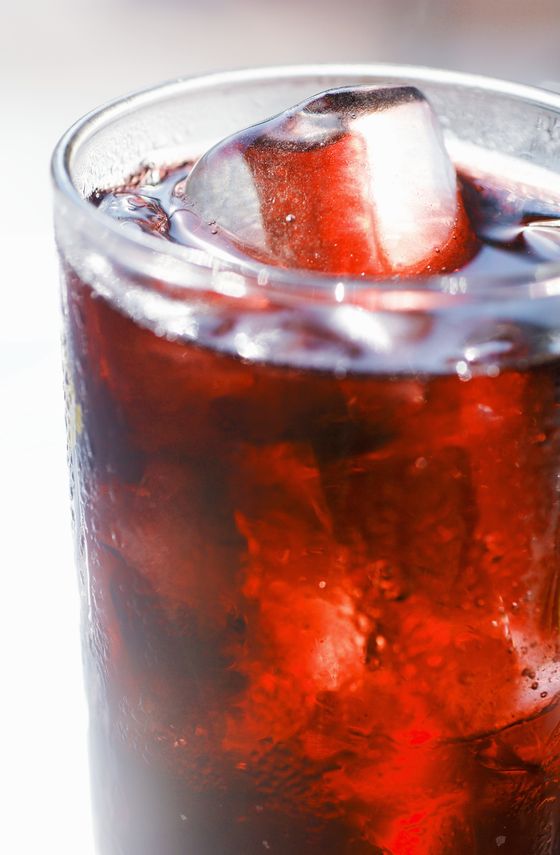 In food, benzoic acid plays a role in inhibiting bacteria and mold growth. It is primarily used in acidic foods and drinks, like fruit juice and some soft drinks. One concern with this additive is its potential to react with vitamin C to form benzene. Benzene is carcinogenic (cancer-causing) and can potentially cause DNA damage, but the levels of benzene are not formally monitored in soft drinks.
High Fructose Corn Syrup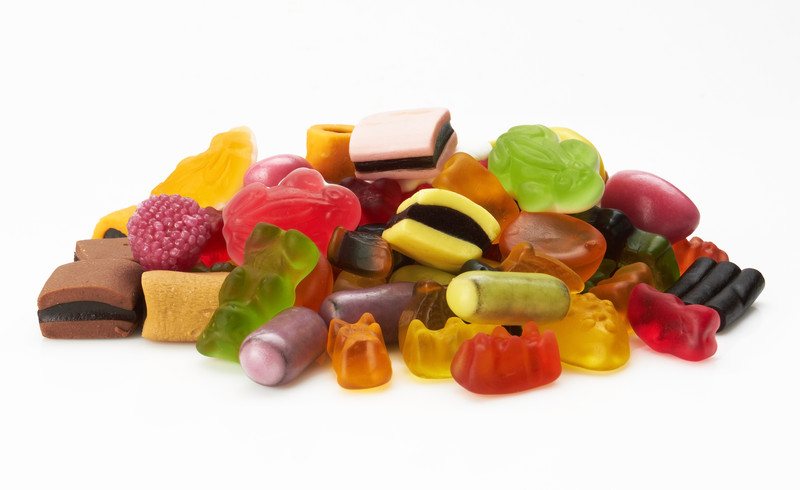 High fructose corn syrup has become the modern substitute for sugar, especially as it is less expensive to produce and easier to use than traditional sugar. There have even been movements to name the sweetener corn sugar, to decrease the negative public image that surrounds the product. The problem with the additive is the high level of fructose. While sugar itself also has many negative health impacts, there are significant concerns that high fructose corn syrup has worse impacts on health, especially when consumed in high amounts. In the USA, high fructose corn syrup is especially hard to avoid as it is used instead of sugar in most processed foods.
Yellow #5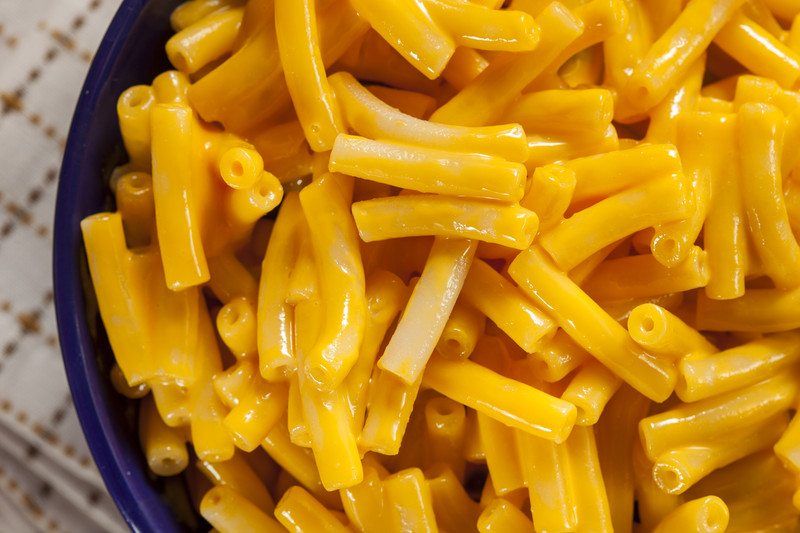 The coloring yellow #5 is most commonly associated with Mountain Dew, although a number of other products also use it, like macaroni cheese. There was a prevalent rumor that the coloring could cause a decrease in sperm count in males, although this rumor has largely been dispelled now. More significantly, the coloring has been associated with increased hyperactivity in children, especially those with ADHD. In the European Union, foods containing this dye (and some others) need to have a special warning, although this is not the case in the United States.
BHA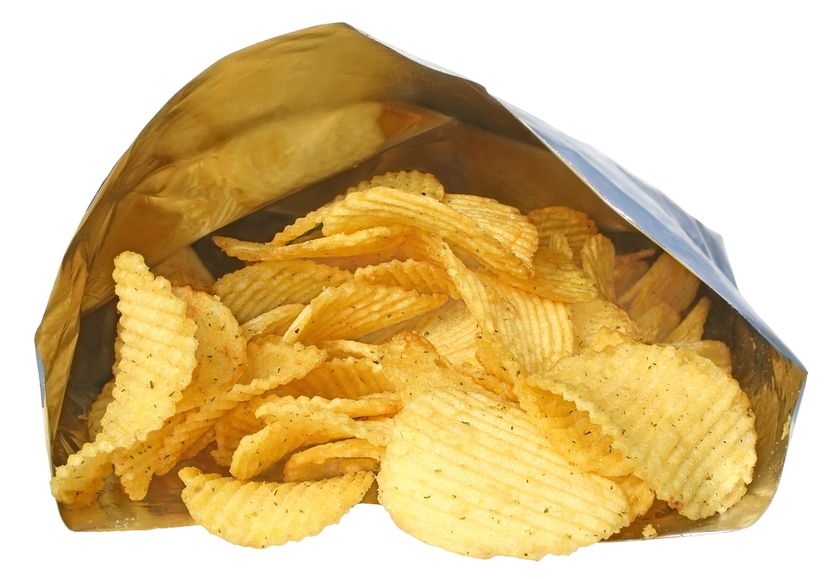 BHA (or butylated hydroxyanisole) is a very common preservative, and there are some pretty mixed opinions about it. The preservative can be found in cereal, potato chips, butter and many other types of food. While the FDA recognized the preservative as safe, other groups (including the National Institutes of Health) say that there is a good risk that the compound is a carcinogen. This mixed opinion partly comes from the fact that BHA has been shown to cause cancer in animal models, but only in the forestomach, an organ that humans don't have. Nevertheless, the fact that the compound could cause cancer is a pretty good reason to avoid it.
Sulfites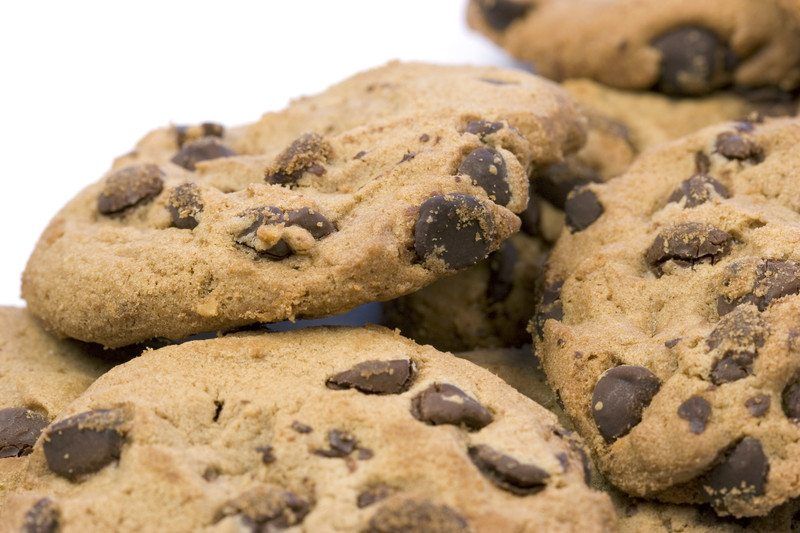 The term sulfites refers to a range of preservatives used to maintain the shelf life of products. For most people, these additives are safe, but some people experience significant allergic reactions as the result of consuming them. These reactions can include respiratory issues, rashes, hives, stomach cramps and nausea. Additionally, sulfites destroy vitamin B1 in the body, a practice that can be harmful. Sulfites are present in a large number of products, including canned vegetables and fruit, cookies, pie crust and crackers. However, not all producers use them, so looking at the ingredients list is a good way to avoid sulfites.
That said, sulfites do occur naturally, so you can't ever avoid them entirely. This is why you can find low sulfite wine, but not sulfite free wine.
Potassium Bromate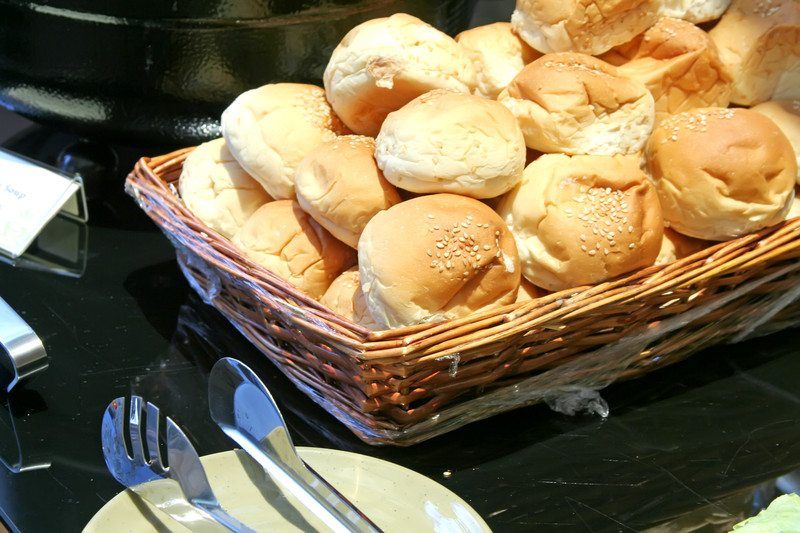 In the United States, potassium bromate is used as a flower improver and plays a role in baking bread. This means that it can potentially be present in a range of breads and in pizza dough. However, the same additive has been banned in a number of other countries, including Canada, South Korea, and also the European Union. A key concern about the compound is its potential to play a role in the development of cancer. This makes it a particularly risky compound and one that should be avoided wherever possible.
Sodium Nitrite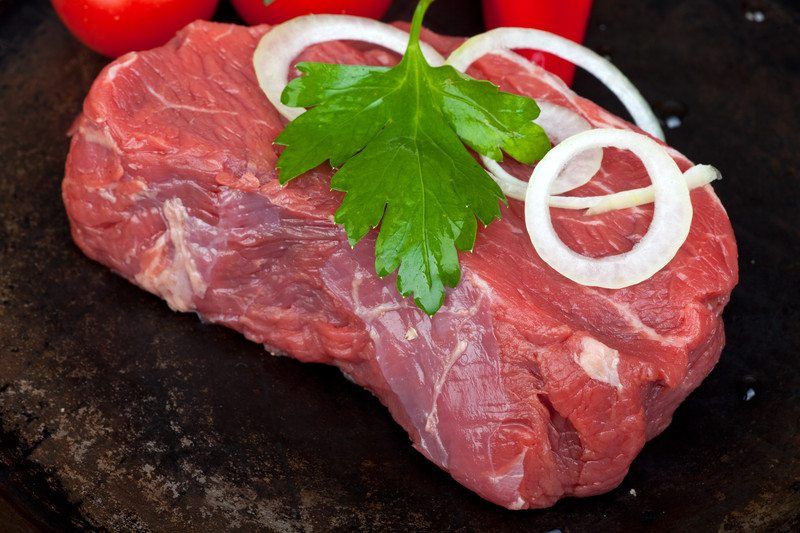 This compound is an additive to food and is used specifically to prevent botulism. It also plays a role in helping to improve the shelf life of meat and its taste and color. High doses of the additive are toxic, although the same is not true for the doses found as as additive. The main problem with the use of sodium nitrate is that it can play a role in the formation of nitrosamines when meat is overcooked or charred. These compounds are carcinogenic and as such they pose a risk to human health.
Red #3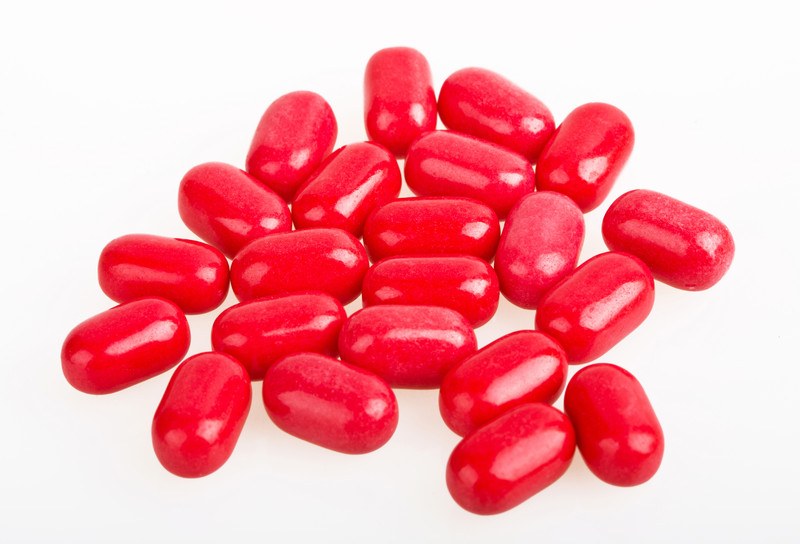 Red food dye has a history of problems and red #1, red #2 and red #4 have all been banned because of concerns about cancer. Similar concerns exist for red #3, but the compound itself is still prevalent in food. Surprisingly, the dye has actually been banned for products that go on our skin, but not for products that we eat. As you might expect, this food dye is found in pretty much any processed food that is bright red. It can also be found in other foods, including orange food.
TBHQ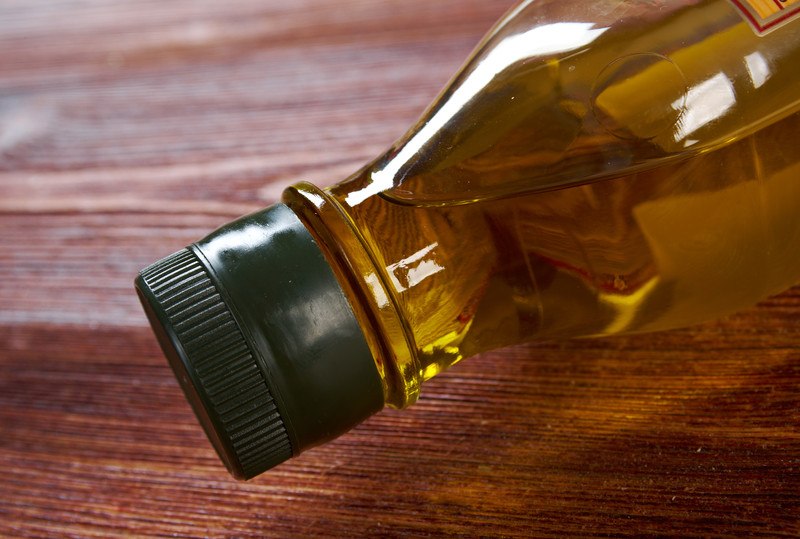 The full name for TBHQ is tert-Butylhydroquinone (which is probably why everyone uses the abbreviation). This compound is an additive for unsaturated vegetable oils and for animal fats that we eat, helping to increase shelf life. The biggest concern with this compound is its potential to cause DNA damage, and potential to contribute to stomach tumors. Prolonged exposure to the compound can make the risks more significant. That can be a problem because of how frequently animal fats and vegetable oils are used in cooking and in our diets.
Calcium Propionate

This one is a preservative used in a range of different products, such as processed meat, dairy products and bread. The additive is concerning because it has been linked to sleep disturbances, inattention and restlessness in children.
Blue #1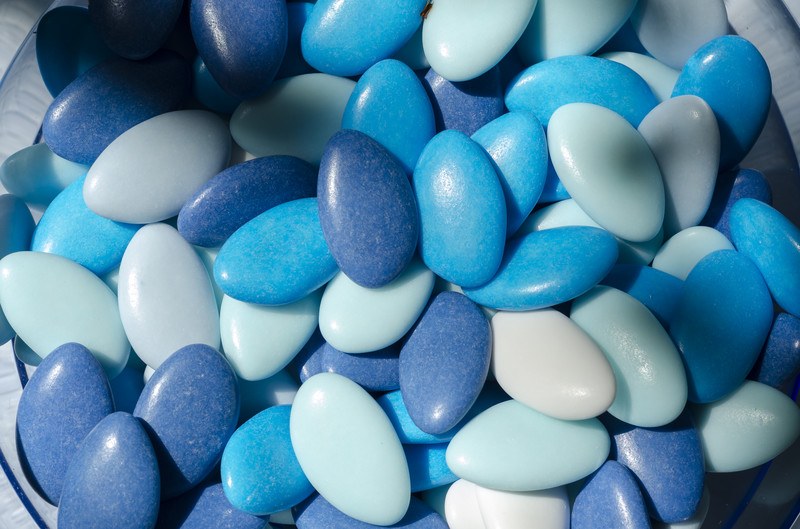 Also known as Brilliant Blue FCF, this artificial food coloring is used to create a strong blue in food products. At one point this coloring agent was banned in many countries in the European Union, although most of those bans have since been reversed. The concern about this additive comes from its potential to be an allergen as well as a skin irritant and an eye irritant. Additionally, it has been linked to cancer in animal studies.
Polysorbate 60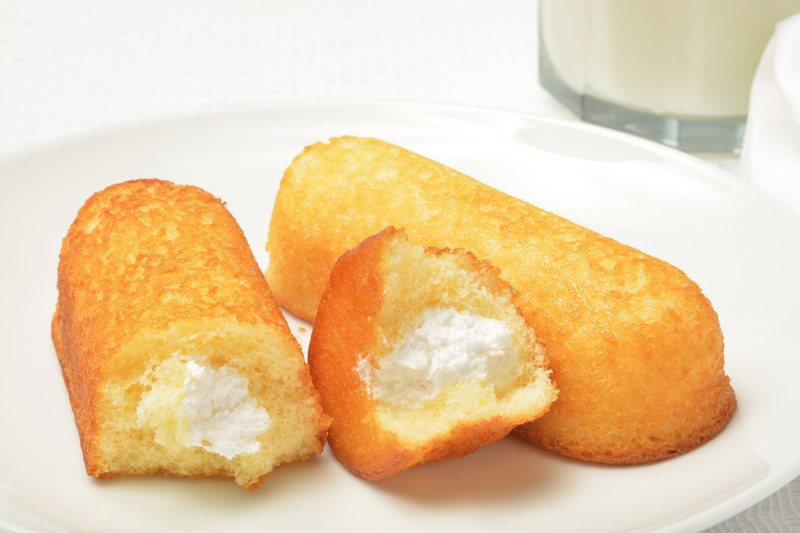 This product is an emulsifier and it's often used as a replacement to dairy products in some liquid products and some baked goods. Like most items on this list, the additive is technically considered safe, but the official definitions of safety may not always be ones that you and I agree with. In this case, polysorbate 60 is considered safe in food, but it is not allowed to be used in cosmetics. To me, that's a bit of an odd pattern and it suggests that there is something about polysorbate 60 that probably isn't all that safe.
Sodium Benzoate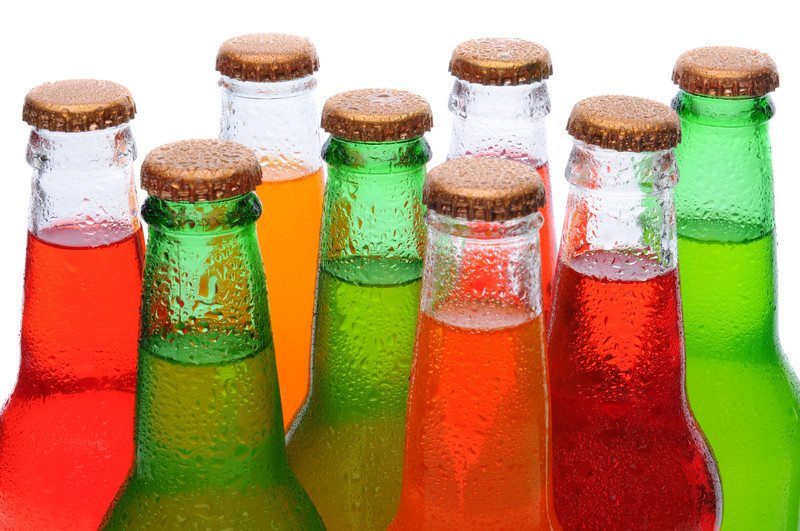 Sodium Benzoate is the salt of benzoic acid, and because of this it has similar health risks to benzoic acid in foods. Specifically, there is concern that the presence of sodium benzoate in soft drinks may cause the formation of benzene. Additionally, the presence of sodium benzoate along with artificial colors may play a key role in the development of hyperactivity in children, and may make symptoms of ADHD worse. Like benzoic acid, this additive is commonly found in acidic foods and drinks, including soda.
BHT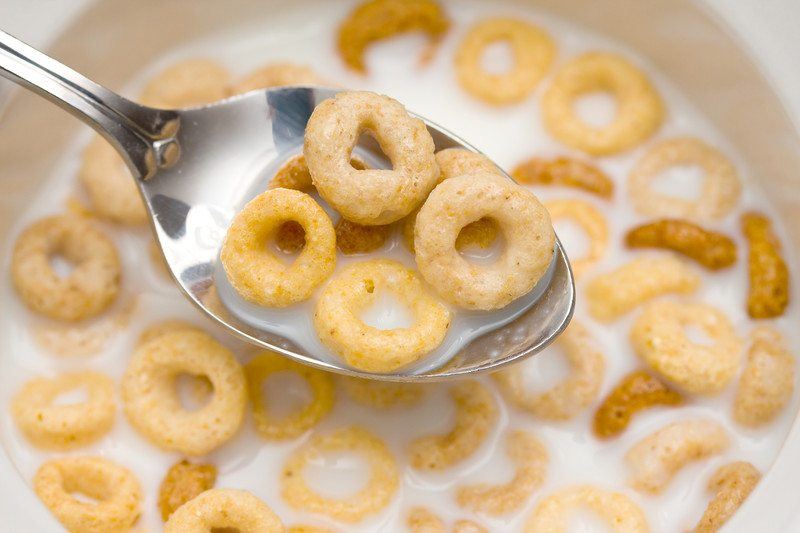 Chemically, BHT is a derivative of phenol and it tends to be used to stop oxidation from occurring in fluids. An immediate area of concern with this compound is that only small amounts are allowed to be used as food additives. This suggests that there may be some negative health outcomes associated with larger amounts. Debate about the chemical focuses on potential associations with asthma, behavioral issues in children and cancer risk. In food, BHT is most common in cereals, shortening and foods heavy in oils or fats.
Propyl Gallate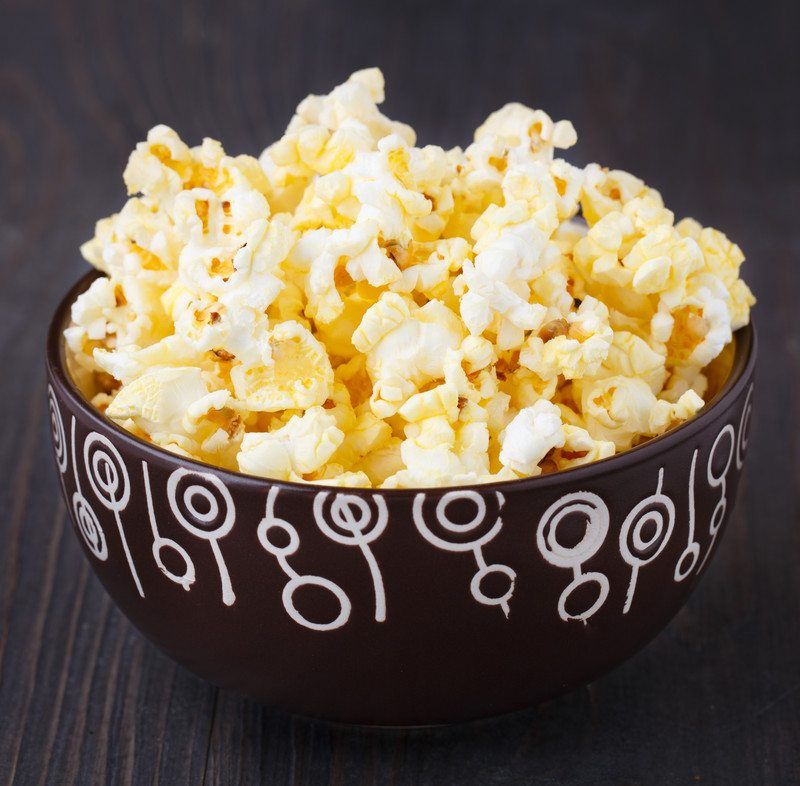 The compound propyl gallate is a common additive in microwave popcorn, along with soup mixes, mayonnaise, frozen meals, chewing gum and a number of other products. Animal studies have shown that propyl gallate may play a role in causing cancer. Additional problems from the compound may include skin and stomach irritability, as well as potential liver and kidney problems. Even though the compound is considered safe in the United States, it has been banned in a number of other countries.
Sulfur Dioxide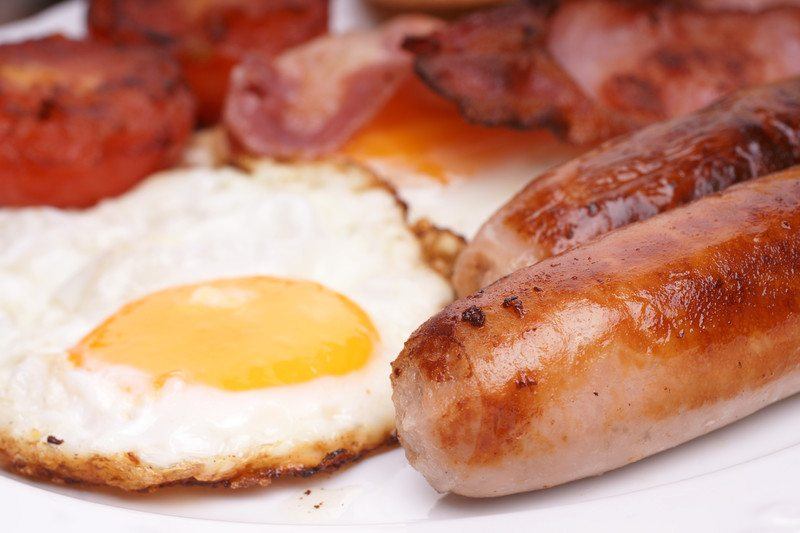 Sulfur dioxide is another preservative, and this one is often found in burger meats and breakfast sausages, as well as potato products and soft drinks. As with other sulfur additives, sulfur dioxide can be toxic, especially to people who are sensitive. Some of the potential adverse reactions include bronchial problems and flushing sensations. Additionally, sulfur dioxide can destroy vitamins E and B1 in the body. That action could also have potential flow-down impacts on health.
Calcium Disodium EDTA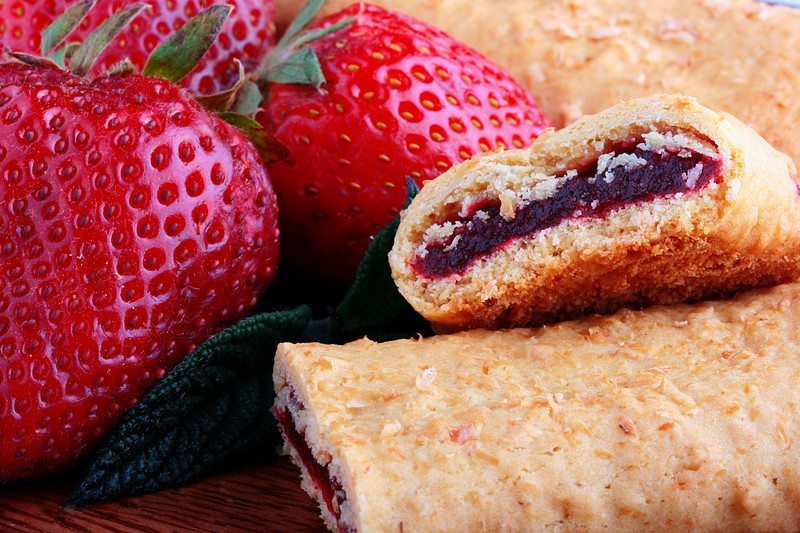 In foods, calcium disodium EDTA is used to help preserve color and flavor, which in turn helps to increase the shelf life of foods. It is also sometimes prescribed in cases where people are experiencing from heavy metal poisoning. The latter practice happens because the compound has the ability to pull out minerals, which can decrease your levels of some key nutrients, like iron, zinc and potassium. Because of this, people can experience negative outcomes as the result of nutrient depletion, such as anemia, digestive issues and a compromised immune system. The compound is found in grain-based products, like cereal bars and breakfast cereals.
Yellow #6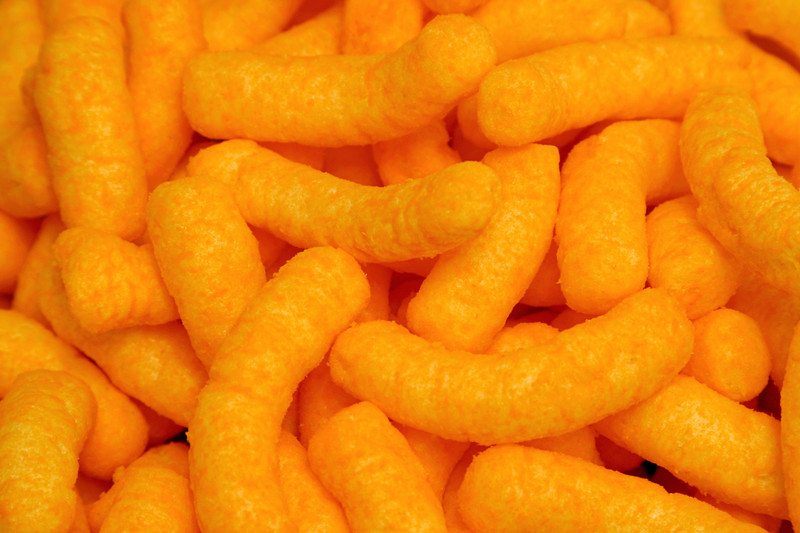 This coloring agent is another food dye of concern, and it has been linked to damage to DNA, as well as to the development of tumors in animal models. Both Sweden and Norway have banned the use of the compound, which should offer a pretty good indication of the concern surrounding it. In general, the dye is found in foods that are artificially orange or yellow, such as lemonade, yellow candy and many cheese or cheese-like products.
Blue #2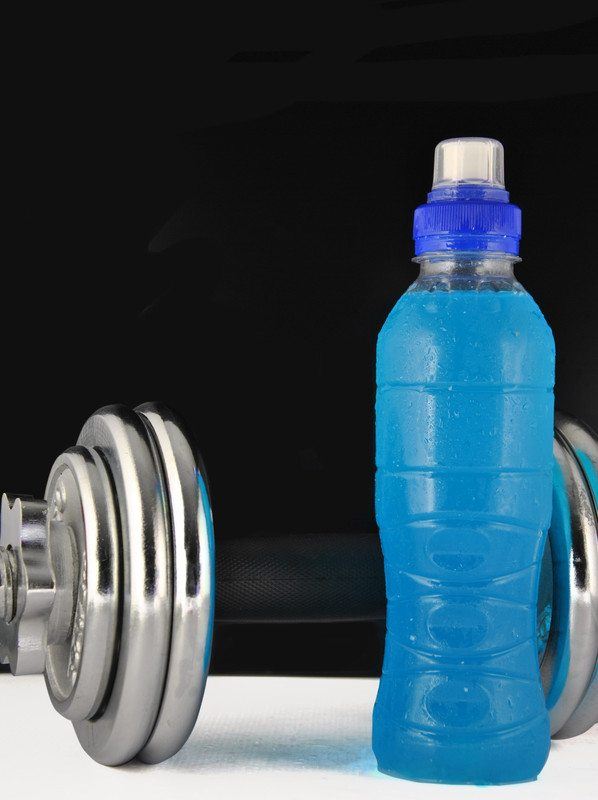 Like blue #1, blue #2 plays a role in giving food an artificial blue color. It is particularly common in candy, cereal and sports drinks. Generally speaking, you will find the coloring in many blue or green products where there isn't much in the way of natural coloring. Blue #2 has actually been banned in a number of countries, due to being linked to DNA damage.