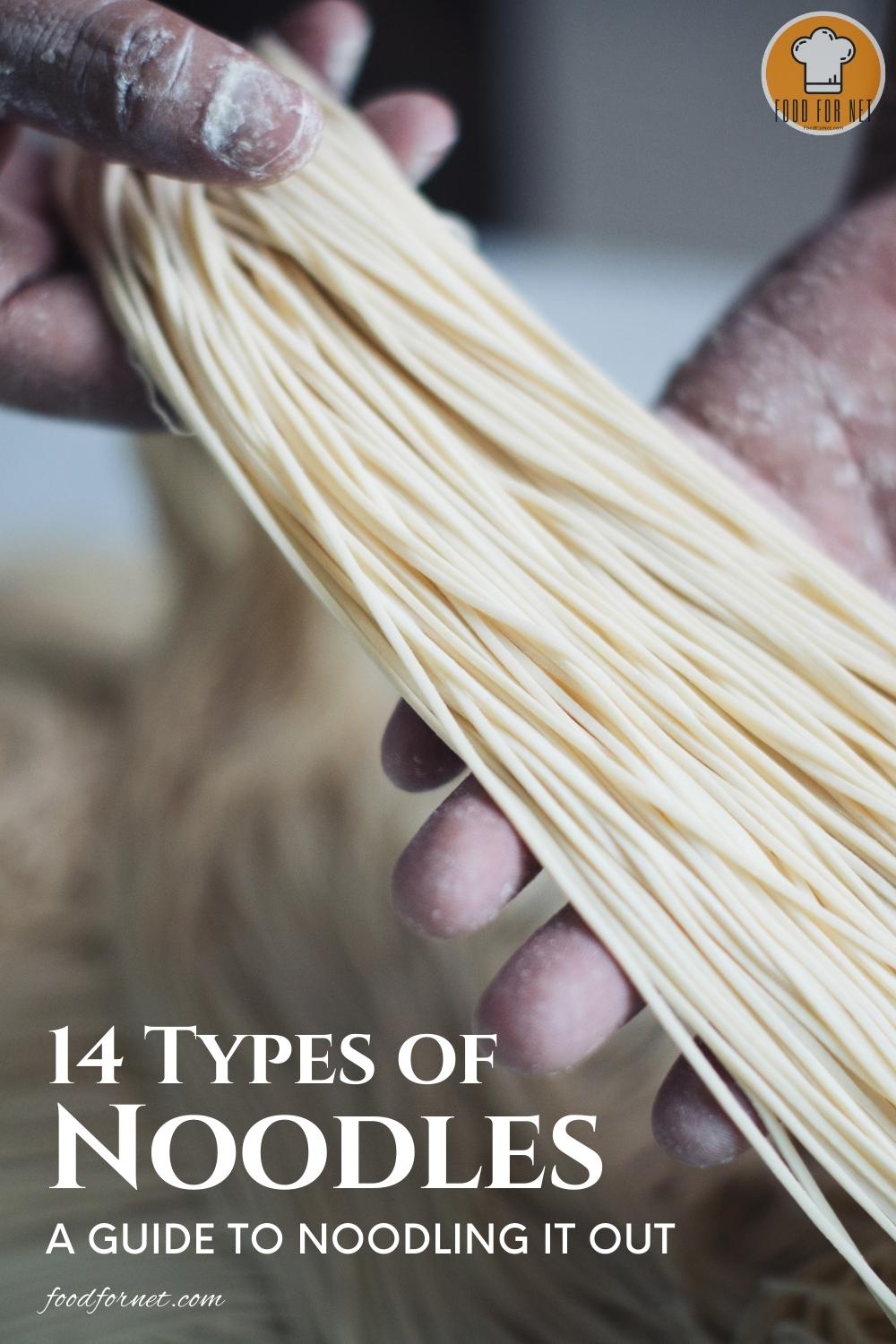 Noodles and noodle dishes are undoubtedly popular in many cultures – from China's zhajiangmian, to Korea's japchae, or Poland's haluski to Hawaii's saimin. With interlocking influences and fusion – there are probably more than twice as many dishes as there are types of noodles.
Noodles are made from unleavened dough which is rolled flat and cut into long strips or strings by stretching or extruding via a device. Its origin can be traced back to China, the oldest evidence of which was a 4,000 years old earthenware bowl that contain noodles.
No wonder, it's so much a part and so ingrained in our food vocabulary!
Whether you love your noodles stir-fried or boiled, with sauce or with soup – it's probably worth your while to get to know the different types of noodles out there. They're actually pretty interesting and some are even intriguing. In fact, after this list, you may even want to try more noodle dishes that you haven't sampled yet.
Here are a few of them, let's get down to it, shall we?
Types of Noodles
Bakmi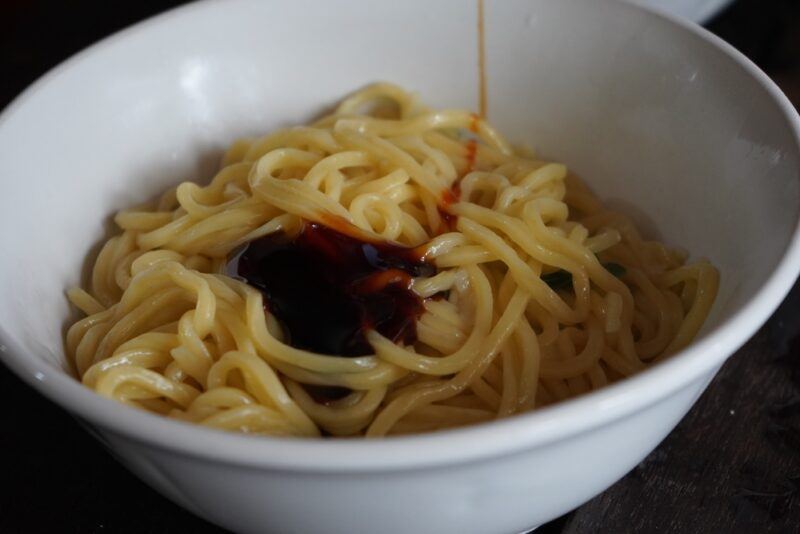 Bakmi, also called bami, is a type of noodle that is made from wheat. It's usually prepared seasoned with soy sauce and then topped with pork. In fact, the name bakmi literally translates to 'pork noodle.' However, other proteins can be used as well such as beef or chicken. In Thailand, you can enjoy it as bami nam (with soup) or bami haeng (without soup).
Bakmi is made from wheat so it contains plant protein, dietary fiber, B vitamins, and phytochemicals.
Cellophane noodles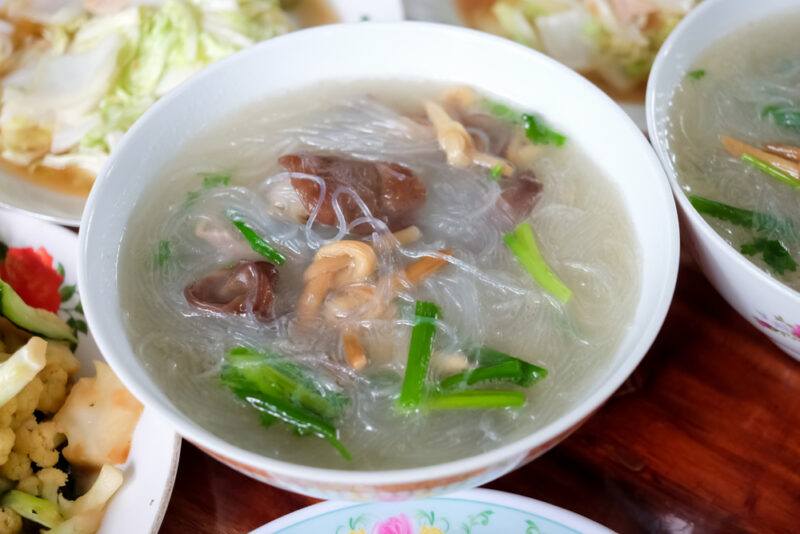 Cellophane noodles also called glass noodles or fensi, are made from starch – either from mung bean, tapioca, canna, potato, or sweet potato starch. It appears transparent when cooked, hence the name. It's sold in dried form which needs to be soaked before use in soups, stir-fries, or as stuffing for spring rolls.
Cellophane noodles aside from being relatively rich in carbs and calories also contain iron and vitamin B1.
Chukamen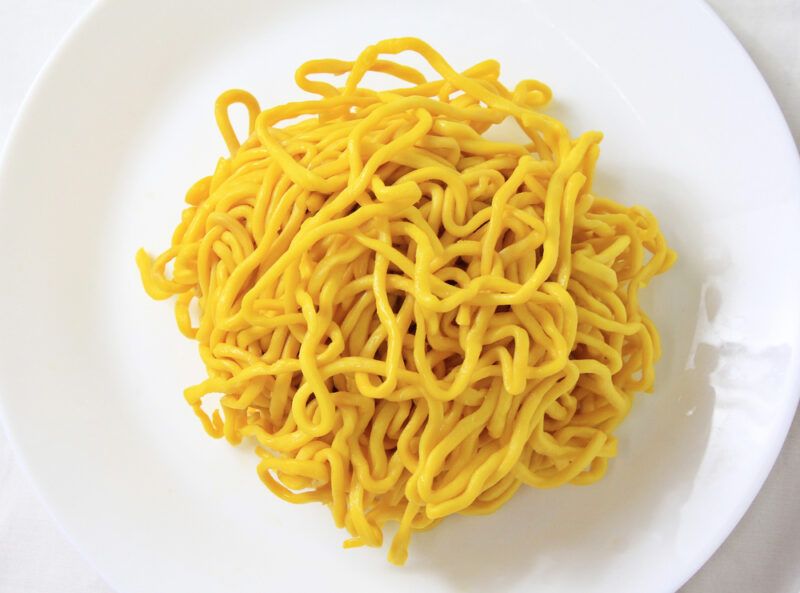 This noodle, also called Chinese noodles, is also made from wheat. If you love ramen, well then, you're eating chukamen. With just three basic flavors, soy sauce, miso, and salt, you can definitely make your own ramen. The famous yakisoba, in spite of 'soba' in its name, is actually also made with chukamen.
And since chukamen is made from wheat, it contains gluten. Although most people are generally okay with gluten, it could be an issue if you have sensitivity to gluten or celiac disease.
Idiyappam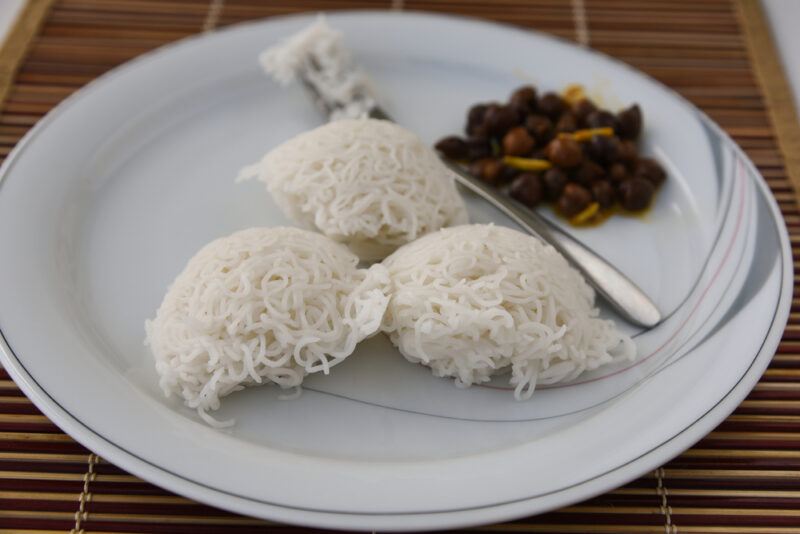 Idiyappam, also called string hopper, is an Indian rice noodle. It is made from rice flour or ragi flour that is pressed into noodles and woven into a flat disc-like shape before it is steamed. The term idiyappam generally refers to the noodle dish that originates from the Indian states of Kerala and Tamil Nadu.
Idiyappam is lower in fiber than other noodles but it still makes for a great addition to your diet because its low in fat and has moderate amounts of protein and carbs.
Kesme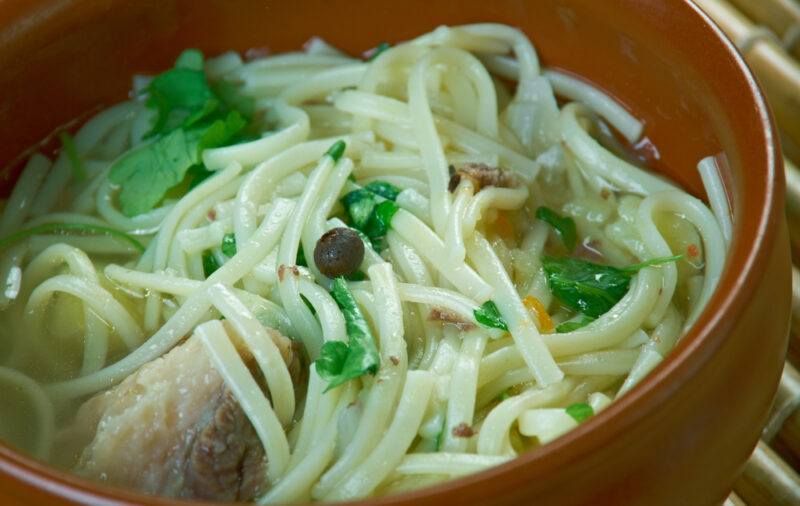 Kesme, also called eriste, is a Turkic egg noodle that is prepared by slicing the dough – basically why the name kesme – a nominalization of the verb 'to cut' or 'to slice.' After the dough is rolled out and cut, it is left to dry under the sun for a day. The term kesme also refers to the dish made with it which is usually homemade and eaten during winter.
Kesme and egg noodles in general provide good amounts of calories and carbs and usually have a moderate glycemic index.
Lamian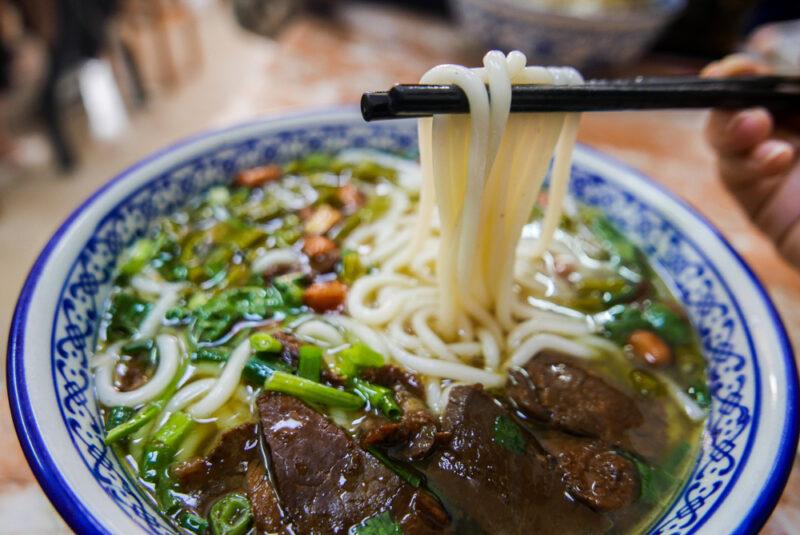 Lamian, hand-pulled Chinese noodles, are also made from wheat flour. They're made via twisting, stretching, and folding until the desired length and thickness of strands are achieved. These hand-pulled noodles can be stretched into strings of more than a meter in length and are traditionally served for the Lunar New Year celebrations. They're also commonly used in stir-fry dishes, soups, or alongside beef or mutton.
Lamian is a wheat-based noodle so right off the bat, it's healthier than white pasta.
Lokshen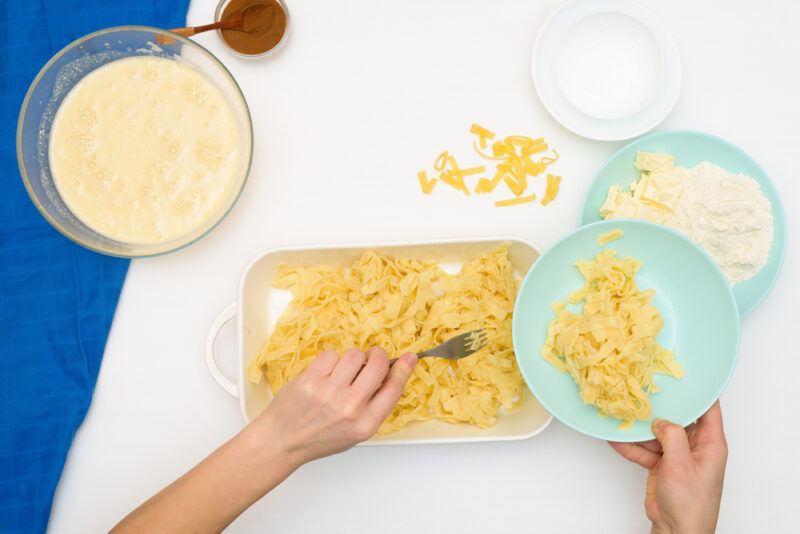 Lokshen or Jewish egg noodles (also known as Itriyot, lochen, lockshen) are made with eggs, flour, and salt. It's common in Jewish and Eastern European cuisines. And aside from soups, kasha varnishkes, lokshen mit kaese, or kugel, it can also be served with a simple tomato sauce or melted butter.
It's worth noting that enriched egg noodles contain high amounts of selenium, thiamine, niacin, riboflavin, and folate.
Misua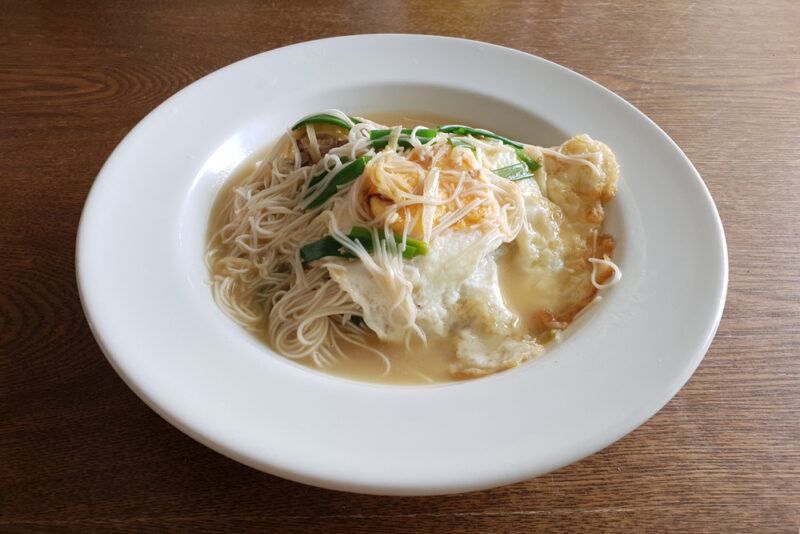 Misua, or wheat vermicelli, is a very thin type of noodle made from wheat flour. And since it's very thin, it cooks super fast. In fact, about two minutes in boiling water is more than enough. In Chinese culture, it signifies long life and is served traditionally as a birthday food. In Taiwan, there's plain misua and then there's brown misua – the color of which is derived from the caramelization process that occurs as it steams at high heat. The latter, unlike plain misua, can also be cooked for longer periods of time without disintegrating.
Misua contains protein, carbs, B vitamins, manganese, and potassium.
Rice vermicelli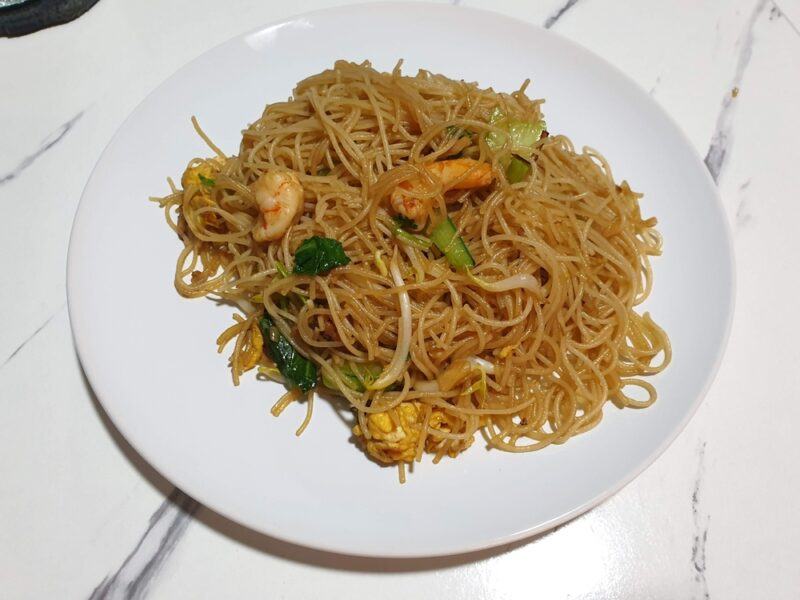 Rice vermicelli, also called rice noodles or rice sticks, is a thin form of noodles made from rice flour. It appears solid white even after cooking, unlike glass noodles that turn transparent. It can be used in soup, stir fries, or salad. In Singapore, it's known as bee hoon, or bihon in Philippines, or mee hoon in Southern Thailand.
Rice noodles' nutrients of course vary, but generally, they contain protein, carbs, and selenium. And although it's low in fiber content, it's also low in fat.
Shirataki noodles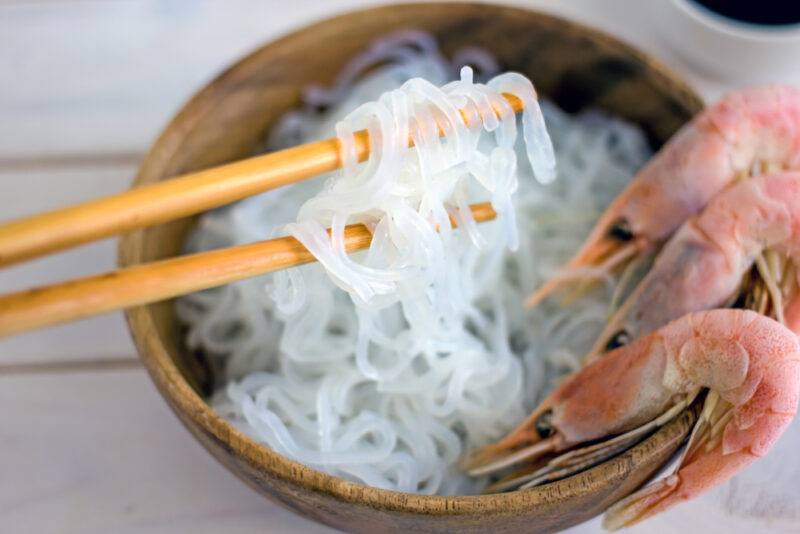 Shirataki noodles are Japanese noodles that are made from konjac. The term shirataki means 'white waterfall' which pretty much describes the long, white and somewhat translucent appearance of the noodles. They're packaged in plain water which absorbs the konjac root's odor, giving off a fishy-smelling liquid – that's why it should be rinsed well before use under running water.
Shirataki noodles are low in calories mainly because it's made from glucomannan which is a type of fiber found in konjac.
Soba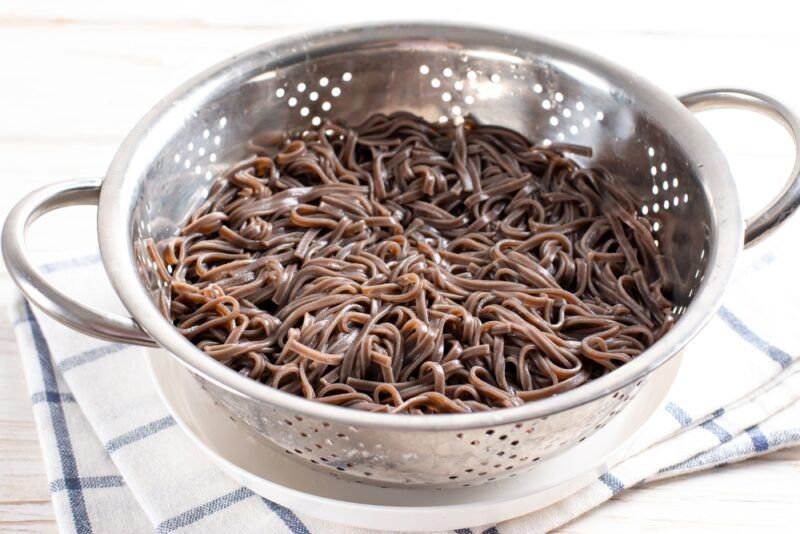 Soba is a thin Japanese noodle that is made from buckwheat. However, a variety called Nagano soba, also contain wheat flour. Soba can be served hot or cold with either soup or dipping sauce respectively. Extra toppings (chosen to indicate the season and intended to balance out the flavor of the other ingredients) can be added to both hot or cold soba.
Soba noodles because it's made from buckwheat contain thiamine, and all nine amino acids.
Sōmen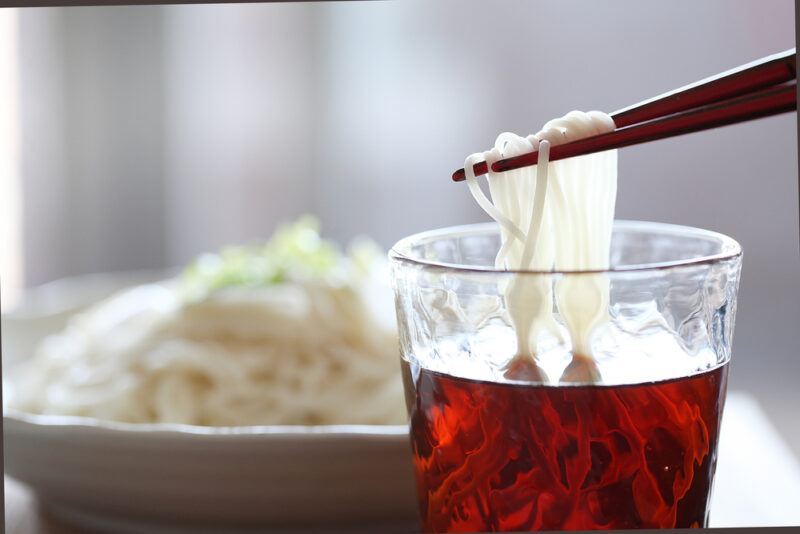 Sōmen, or somyeon in Korean, is a very thin dried Japanese noodles made from wheat flour. Its diameter is less than 1.3mm. It's made by stretching the noodle dough with vegetable oil until it forms thin strands which are then air-dried before use. In Japan, it's usually served cold alongside tsuyu, a light dipping sauce. In Korea, however, it can be eaten in hot or cold noodle soups.
Sōmen is low in fat and high in complex carbohydrates. But you should take note, too, that it's usually high in sodium.
Udon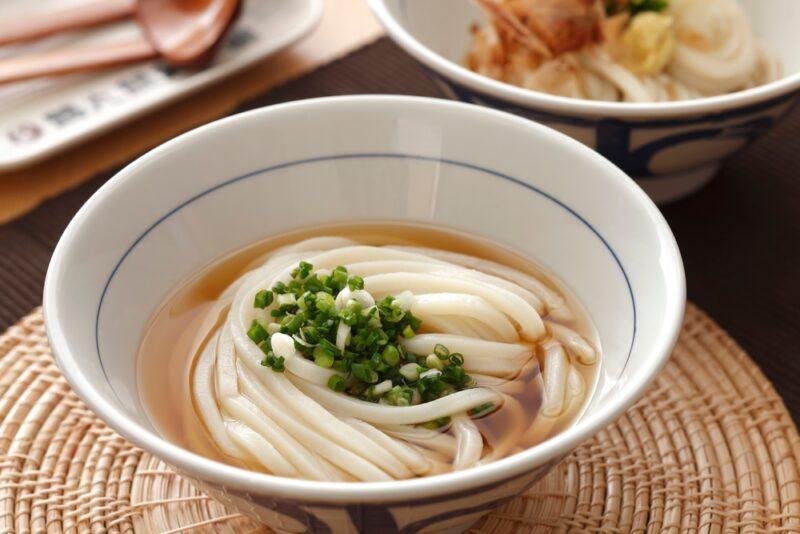 Udon, is the thicker variety of Japanese wheat noodles. It can be served hot or cold in a variety of ways. Kake udon is udon noodles in kakejjiru – a mild broth made from dashi, soy sauce, and mirin. It can be topped with chopped scallions, prawn tempura, fish cake, deep-fried tofu, or shichimi spice. Udon noodles can be stir-fried as well.
Udon noodles contain complex carbohydrates, thiamine, riboflavin, niacin, and folate.
You Mian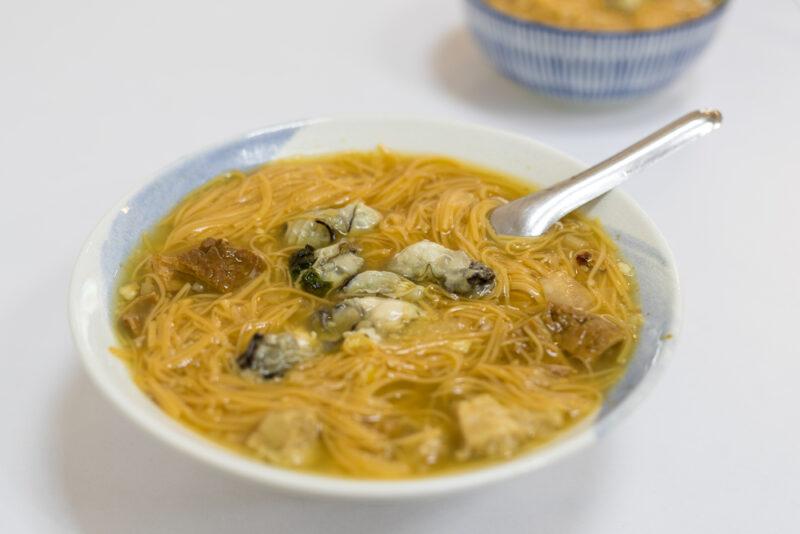 You Mian or thin noodles, is a type of Chinese noodle that is generally made with either wheat or rice flour, eggs, cornstarch, salt, potassium carbonate, and water. It is common not just throughout China but generally in Southeast Asia as well. And depending on the cuisine style, you mian noodles can be boiled in some type of broth or simply stir-fried in a wok.
Since you mian noodle is made from wheat flour, expect the nutrients from wheat but you should also take into consideration that it contains gluten if you have sensitivity to it or if you're on a gluten-free diet.
The Difference Between Noodles and Pasta
A lot of us think of noodles and pasta as the same (after all, spaghetti noodles, right?), but there are actually some differences. Although, it should be noted that these differences are not always cut and dried. For instance:
Noodles are usually made from common wheat, rice, or buckwheat while pasta is usually made from durum semolina. Although, it's also common for common wheat to be used in making pasta because durum tends to be expensive.
Noodles are also made via the roll-and-cut method while pasta dough is usually extruded with the use of a device. Having said that, there is also fresh pasta that is made by rolling and cutting in the same way that there are noodles which are also made by extrusion.
When cooking noodles, you can stir fry, blanch, or boil them because they're sold fresh, dried, or parboiled. Pasta on the other hand is cooked by boiling or baking and is usually sold as a dry product.
Noodles are also generally long while pasta comes in many shapes. And as for the texture after they're cooked, noodles usually have that firmness and softness coupled with elasticity while pasta is cooked until 'al dente.'
It's also worth mentioning that noodles are oftentimes associated with Asian cuisines while pasta instantly brings up Italian dishes in mind.
Differentiating the various types of noodles and types of pasta is probably not really a big deal, especially for most home cooks. But it's still sure cool to know how you can tell the difference!