Home cooked meals are, by far, the most appealing way to eat. They become even more important if you're sick or very busy. Getting home cooked meals delivered is a perfect way to get the nutrition that you need, without having to prepare the food yourself.
This style can be appealing in many different cases.
For example, some people simply find that they're too busy to cook healthy food regularly. Others may struggle to cook for themselves, especially if their physical function is limited in some way.
And, of course, delivered food is even more important right now with the COVID-19 crisis at our doorsteps. Getting food delivered helps you to keep your social distance, while still enjoying good food.
This is even more important if you're suffering from the virus. After all, who wants to cook when they're sick?
So, in this list, we're highlighting a variety of different approaches for getting home cooked meals. Some of them may be familiar, but there are some less common ideas on the list too.
Ways To Get Home Cooked Meals Delivered
Craigslist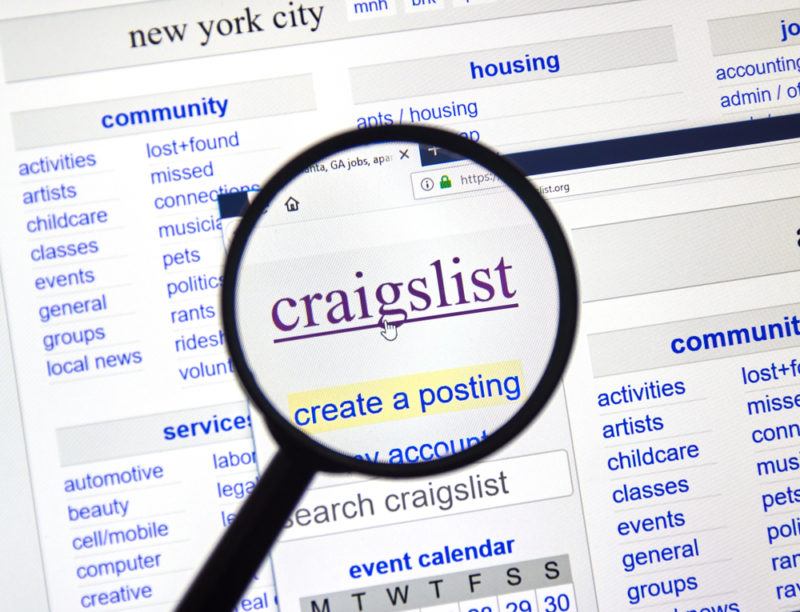 You can find just about anything on Craigslist, cooked meals included. There are two ways to go about this. One is to look for listings where people are advertising cooked meals, either as a service or as a product. The other is to advertise, looking for someone to provide cooked meals for you.
In either case, make sure that you carefully screen anyone who responds. Craigslist can be home to some shady characters at times. It's important to be confident that the person making your food is reliable.
Facebook Marketplace and Facebook Groups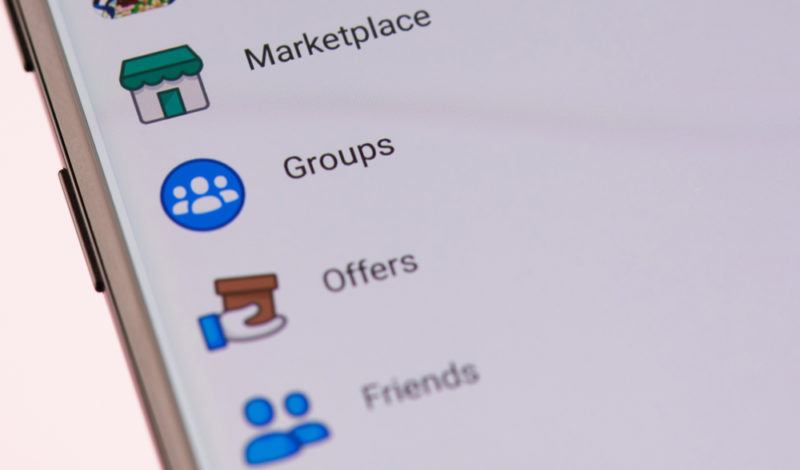 Facebook is another powerful way to connect with local people. There is also more transparency, as people tend to be using profiles with photos, giving you some sense of who you are dealing with.
While Facebook isn't designed for selling cooked meals (or food of any kind), I've certainly seen people do so. Advertising in the classifieds section could be the best approach here.
You can also use the Groups feature on Facebook. Look for groups in your local area, as these will give you the best chance of connecting with the people you're looking for. Once again, you could put up a post asking about delivered food or you could just look around to see what is on there.
Nextdoor App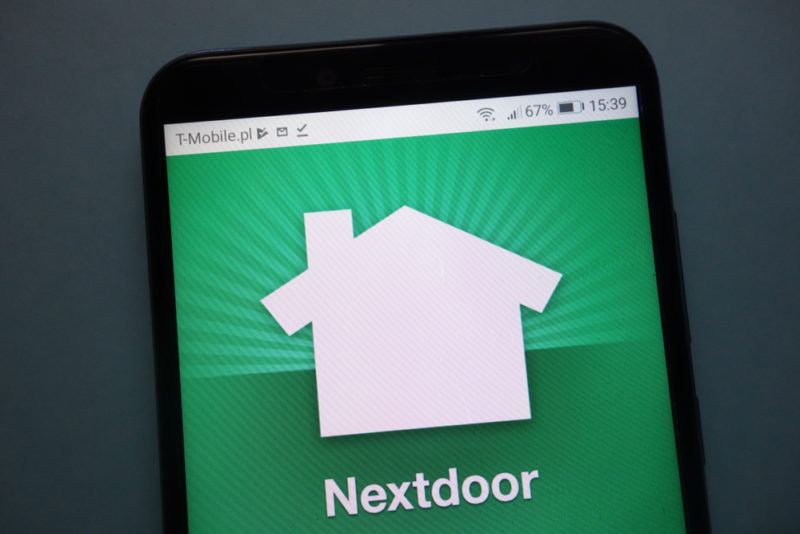 Here's another local approach. The Nextdoor app is a social networking app (and website!) that acts as a neighborhood hub. It is the perfect place to connect with people in your local area, as you can do so from the comfort of home.
Nextdoor is useful from a safety perspective too. The app uses address verification, so you can be confident that the people in your Nextdoor neighborhood are actually your neighbors.
You could easily use the app as a way to ask around about cooked meals. It shouldn't be difficult to find at least one person in your area who is willing to deliver meals regularly.
There may also be other apps and websites out there that connect people in the same area like this. You may need to do a little research on Google to find out if there are any for your local area. For example, I can easily imagine small cities or townships developing a service that is unique to them.
Ask Around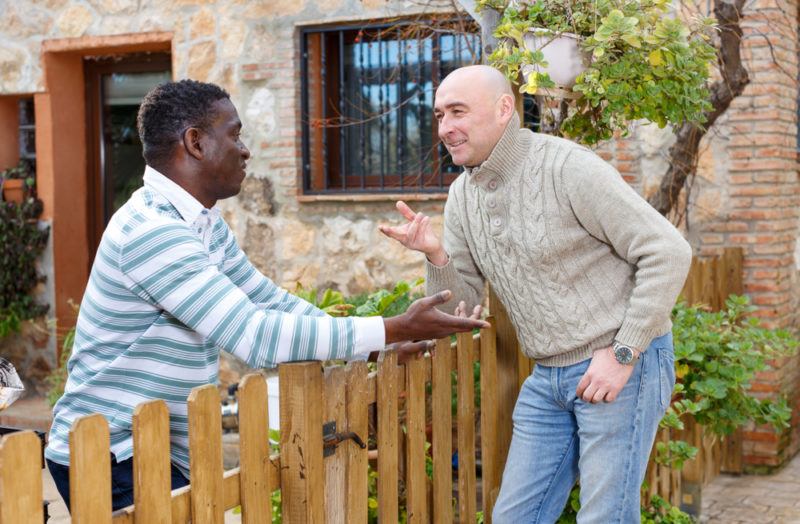 The internet might be powerful, but sometimes it's difficult to beat good old-fashioned word of mouth. If you need cooked meals regularly, simply start asking around. Tell a few friends and family members what you're looking for and get them to pass the message along.
You might be surprised at how many people are willing to prepare and deliver meals if the price is right. This process could be really helpful for someone who cooks for a family and often has leftovers. You might be giving them an easy chance to earn money while helping a friend out.
Meals on Wheels (and similar services)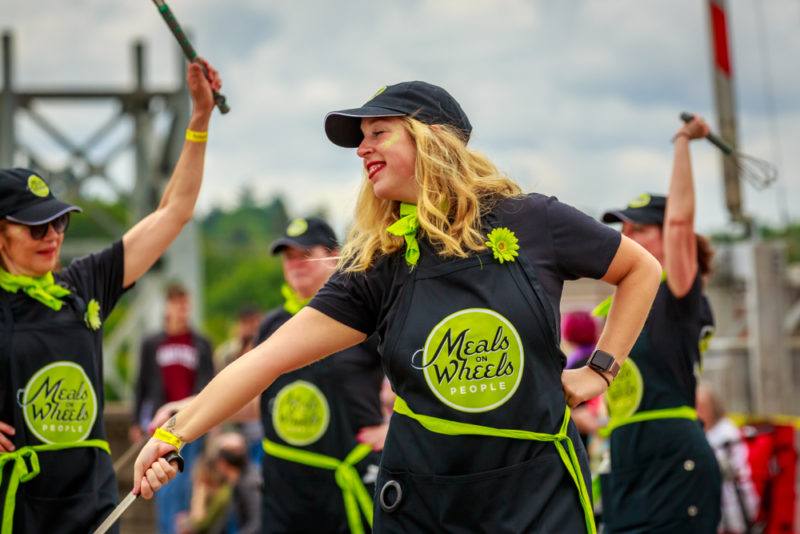 Meals on Wheels is one of the classic ways to get food delivered to you. The program is designed for people who cannot easily make or purchase their own meals. Meal recipients are often seniors, although other people can join if they meet the right criteria.
Meals on Wheels tends to be inexpensive and it is a not-for-profit service. The price will depend on the specific program that a person is a part of – as Meals on Wheels involves many individual local programs.
This aspect also means that the quality of Meals on Wheels can vary dramatically from one local program to the next. In many cases, the food may be very good and satisfying, but in other cases, the food may be unappealing.
Other similar programs provide inexpensive meals. These will often be run by senior centers or other local agencies.
This type of program will only suit some situations. The food isn't likely to be amazing either, as Meals on Wheels programs need to serve a large number of people while keeping the costs low. The meals may also be on the bland side, so that they're suitable for the widest possible audience.
Local Restaurant Delivery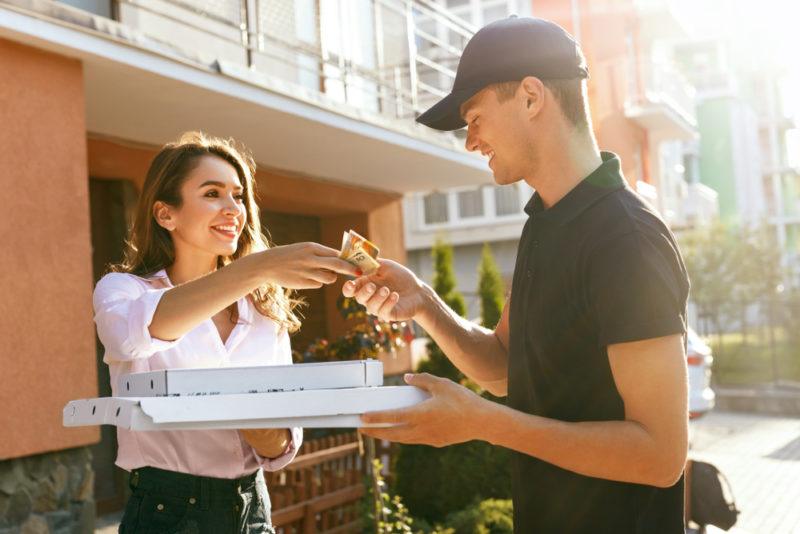 You don't get home cooked food from a restaurant, you typically get something much better. Many restaurants do have their own delivery programs, allowing you to get a hot freshly prepared meal delivered straight to your door. What could be better than that?
You'll often be able to make your orders through the company's website or by calling them up.
Do you have a personal favorite place that doesn't deliver? Check with them again, The COVID-19 crisis means that demand for delivered food is rapidly growing, while restaurants are struggling to get customers to visit.
Providing online delivery gives restaurants a chance to stay in the financial game, while also serving their local community.
Restaurant Delivery Apps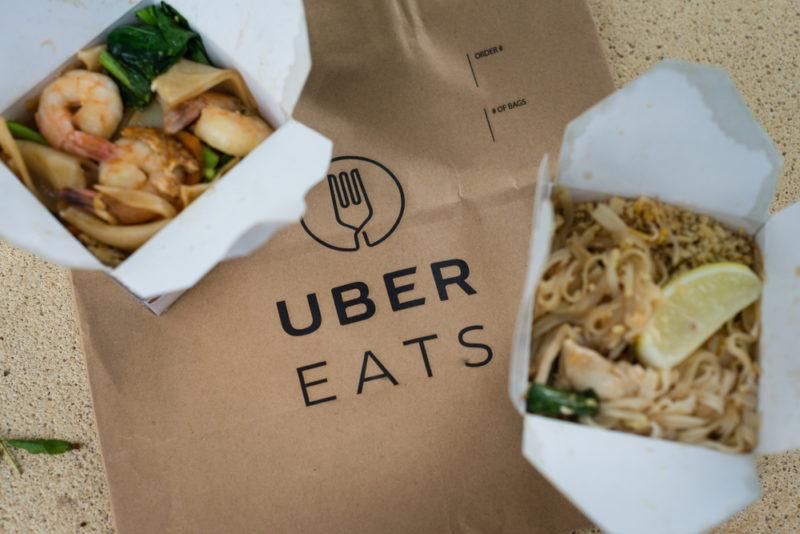 Even with the increased demand, many individual restaurants won't offer delivery. Providing delivery can be complicated and restaurants often prefer to focus on preparing good food instead.
Third party apps fill this gap nicely. You've probably heard of some of these already, like Uber Eats, DoorDash and Grubhub. We covered a variety of others in our list of food delivery apps. You can check that out here.
This type of company tends to hire gig workers, who visit the restaurant, pick up your food and then deliver it to you. The style is a fantastic way to get food from restaurants that don't deliver food themselves.
Many of the delivery companies have taken extra steps to protect their workers and customers. This often means that you can request contact free delivery. Some services are also letting new restaurants sign up without a fee, which could mean more food options for you over time.
Prepared Meal Services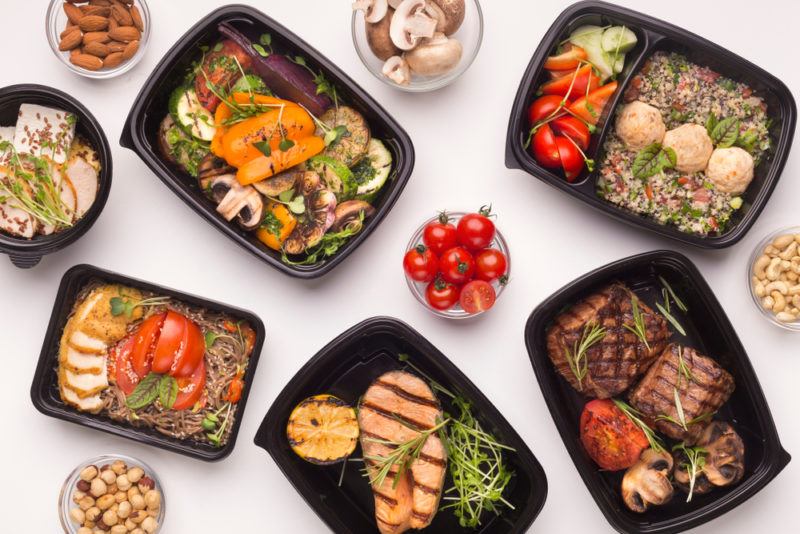 There is a huge number of different meal delivery services. We're not just talking about Meals on Wheels either. Countless for-profit companies offer their own spin on the idea of meal delivery, including the following.
Trifecta
Trifecta focuses on food, advice, and community support, to help people to eat well. The meals have a strong emphasis on fitness and weight loss. As part of this, Trifecta aims to make meals macro-balanced, while including complex carbs, lean protein, and vegetables.
There are six meal plans to choose from: keto, clean, paleo, vegan, classic, and vegetarian. Most of them provide you with the chef's choice of meals each week, but the classic menu does allow you to choose food for yourself.
Regardless of the plan, you can choose the number of meals per day and the number of days per week (either five or seven). There is also an a la carte option, where you can choose your own veggies, meats, and carbs. However, this involves buying things like eight servings of zucchini a week, rather than full meals.
Factor 75
With Factor 75, you're getting high-quality ingredients, including ones that are gluten-free, soy-free, non-GMO, and contain no refined sugars. Any meat used is free from antibiotics and hormones, while the beef is pasture raised and grass fed.
Meal plans provide you with 4, 6, 8, 12, or 18 meals each week, with the per meal price ranging from $11 to $15. There are also various addons, including extra sources of protein and fruit juice shots.
The weekly menu tends to contain around 20 meals. Some of them are breakfast, while others are lunch/dinner. You can choose the meals that you receive or allow Factor 75 to choose for you.
The service includes some meals for keto, paleo and gluten-free dieters. You can tell which meals fit which diets by the small icons that are used. Unfortunately, there often isn't a large number of keto meals to choose from most weeks.
Magic Kitchen
Magic Kitchen delivers frozen meals rather than fresh ones, but the service does have some particularly interesting features.
For one thing, Magic Kitchen caters for an unusual array of dietary needs, which includes having meals for seniors and diabetics, as well as for people who need a renal diet, dialysis friendly diet, low sodium diet, or a portion-controlled diet. There are other options too, giving customers plenty of options.
You can order full meals, which contain a protein, carbs, and veggies. Alternatively, you can order a la carte, where you are just focusing on a single part of the meal – like the protein.
It must be said that Magic Kitchen meals aren't the most amazing choices out there, but the meals are perfect for people who have multiple dietary restrictions. There are also many meals to choose from, which is another advantage.
Sakara
Sakara is a plant-based meal company and their style is very different to most. Honestly, the meals that you get look like something from Instagram. They're filled with fresh veggies and vibrant colors. There are plenty of antioxidants present too, along with ingredients like turmeric, bee pollen, berries, and fennel.
The company's menu changes every week, so there are always new meals for you to look forward to.
There are three different meal programs to choose from. The Signature Meal Program is ongoing and offers either three or five days of food each week. You can get one, two or three meals each day, but this number is based on your location – you don't get to select the number of meals per day.
With so many to choose from, we don't have the space to highlight all of the companies that deliver meals to your home. You can check out our full prepared meal services post for more options.