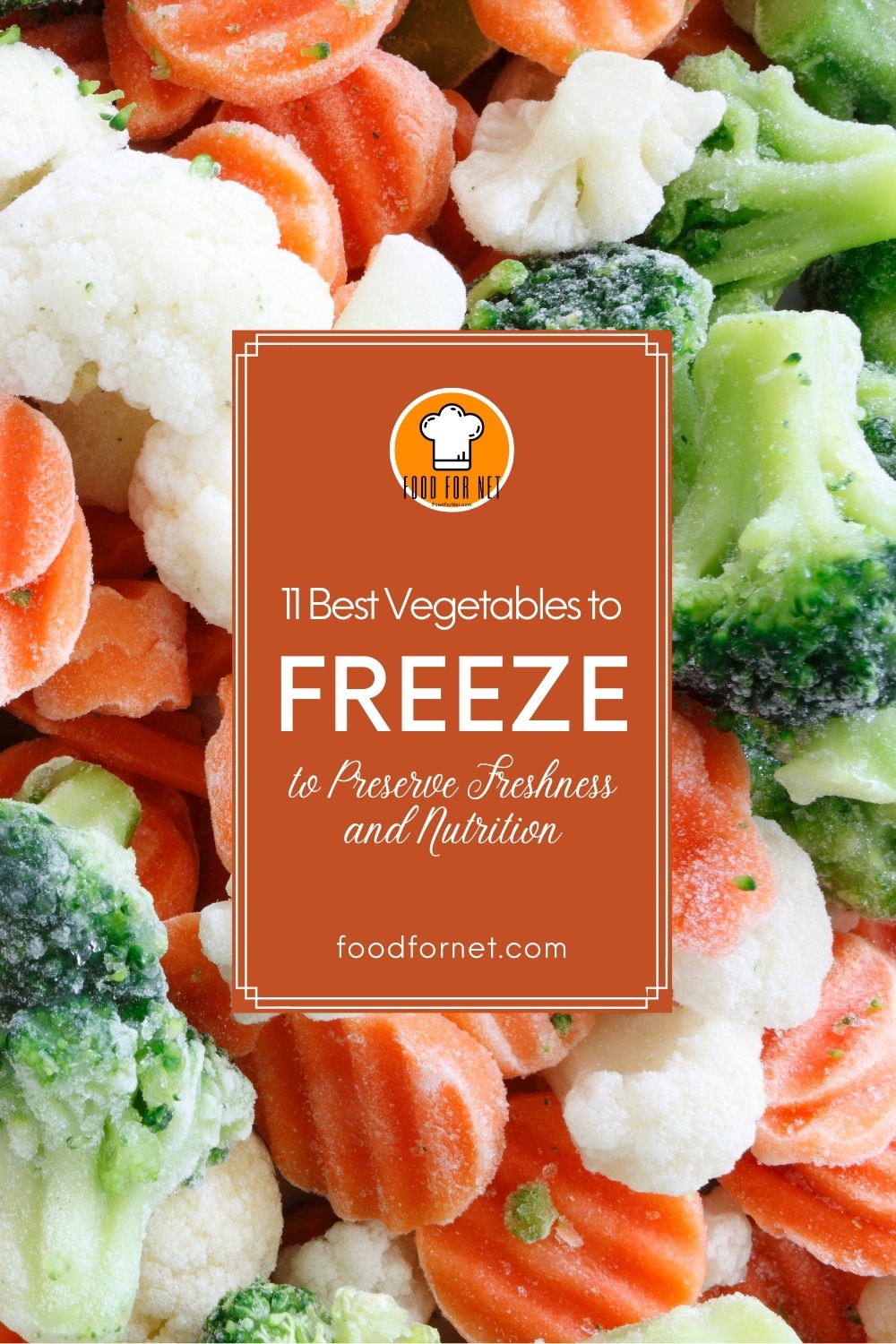 What is even better than having a wide selection of vegetables (whether it's from the farmer's market or from the grocery store), is being able to enjoy them whenever. And this is possible by simply freezing them! An efficient, convenient, and easy way of preserving vegetables. You can practically freeze just about any veggies but of course, some fare better than others. That's why knowing which are the best vegetables to freeze is a good place to start.
Freezing vegetables contrary to what some may believe is not any less nutritious than its fresh counterparts. In fact, study shows that there are no significant differences in vitamin contents whether it's frozen or fresh, the slight difference is even more likely that the frozen ones have higher nutrient concentrations than their fresh counterparts. So really, frozen vegetables are still healthy vegetables!
Of course, the quality of frozen vegetables generally depends on the quality of the fresh produce – so it's best to freeze them while they're fresh (ideally after harvesting, if you happen to have your own little garden). Remember that freezing allows the vegetables to stay or froze in whatever condition they are in at the time of freezing – so make sure they're in their best condition!
If you're finding it a challenge to find the vegetables that you need in your local grocery store or simply want to find other options, you may want to look into these websites that sell fresh vegetables. They can provide you the information that you need regarding the origin of the produce that they carry and of course, the convenience of home delivery. So, check those out!
The first step after you have chosen what vegetables you're going to freeze is to prepare them. Wash them thoroughly. Some may require peeling. And while you can leave some vegetables whole, others may require some slicing. So, slice accordingly.
Blanching although not always required is necessary for most vegetables before freezing them. So, that's the second step. The purpose is to stop the enzyme action that causes loss of flavor, color, and texture. It also helps destroy microorganisms on the surface of the vegetables. The blanching times vary depending on the type and size of the produce.
The next step is cooling your veggies. As soon as you have blanched them make sure to cool them quickly and thoroughly immediately after. This is to stop the whole cooking process. Over blanching can result in loss of flavor, color, and nutrients as well. You can use an ice bath, or plain cold water (just remember to change the water frequently).
And then, for the last step, you simply pack and store them away. See freezing vegetables is really easy! For more helpful tips about freezing, see a few more at the end of this article. But first, see this list of the best vegetables to freeze. This will give you an idea of which ones you can start off with.
Best Vegetables to Freeze
Asparagus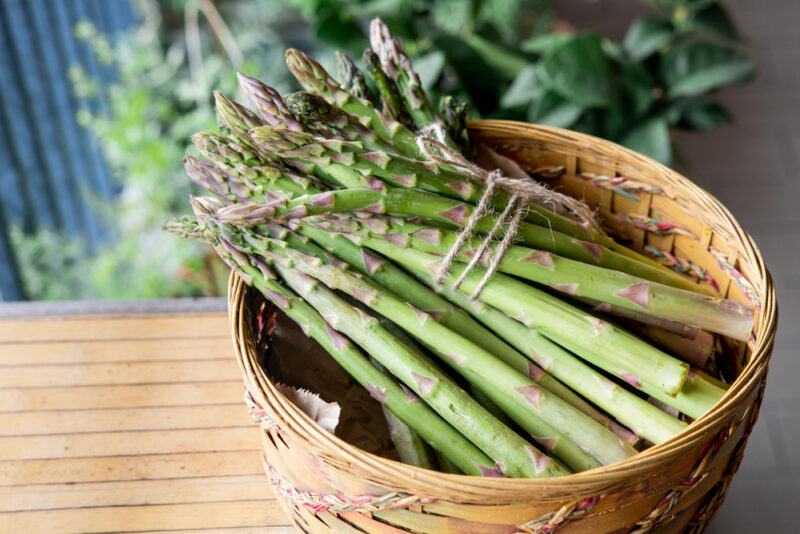 One of the favorites among spring vegetables is asparagus. And you can enjoy them regardless of the season by simply freezing them whenever you can. It's perfect for quick side dishes, simply saute or steam and add some spices and you're all good. To freeze, simply wash thoroughly, cut them into equal sizes or leave as is, blanch, cool, drain, and then pack and store.
Asparagus is a good source of vitamins A, C, and K. It also contains fiber and folate. It's good for improving digestion, lowering blood pressure, supporting a healthy pregnancy, and aiding weight loss.
Beets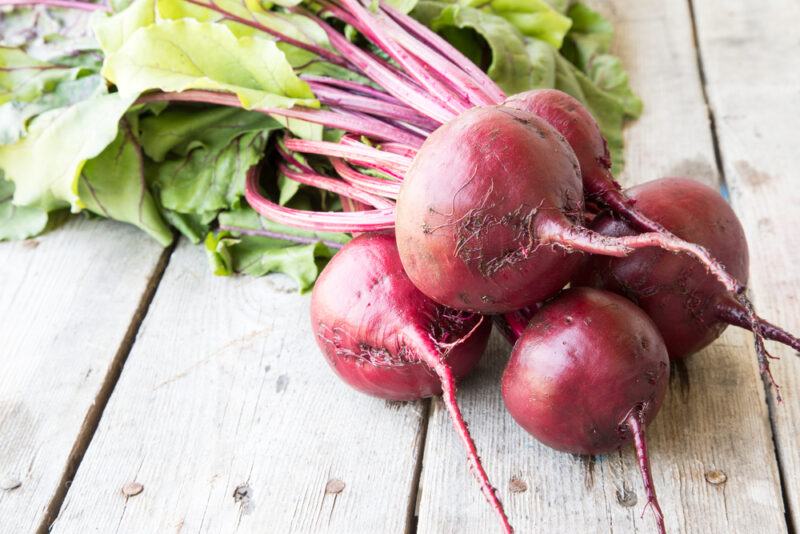 Beets, also called beetroot, table beet, red beet, garden beet, dinner beat, or golden beat, are better when eaten raw. But of course, you can also have it pickled, roasted, or braised. To freeze, wash thoroughly to remove dirt, trim tops leaving about half an inch of stem, cook in boiling water until tender, cool, peel, cut into cubes or slices, and then pack and store.
Beets are quite unique because of the types of antioxidants and anti-inflammatory agents it contains. It's also a great source of folate, manganese, potassium, iron, and vitamin C. It can aid in lowering blood pressure, increasing exercise capacity, and reducing the risk of heart disease and stroke.
Broccoli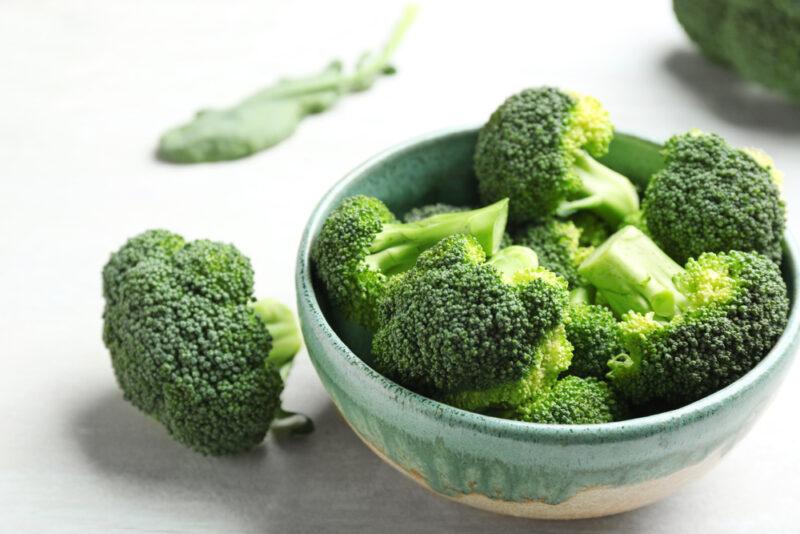 Broccoli is a cool-season vegetable and freezing them will ensure you can still enjoy them during the offseason. To freeze, wash and trim and soak for half an hour in a solution of 4 teaspoons salt in one gallon of water to get rid of insects. Blanch, cool, drain, and then pack and store.
Broccoli is a good source of fiber, protein, iron, calcium, potassium, selenium, magnesium, and vitamins A, C, E, K, and B vitamins. It's good for boosting immune health, improving bone health, aiding digestion, reducing inflammation, improving skin health, and reducing the risk of cancer.
Brussel sprouts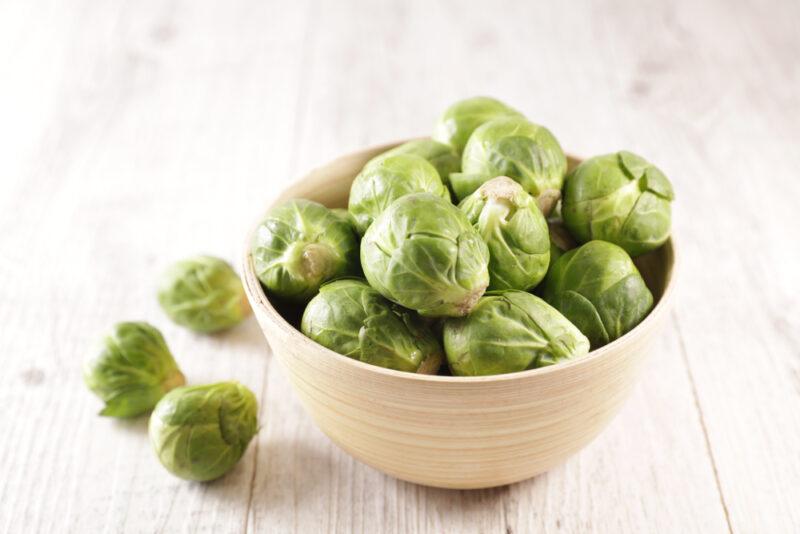 These mini-cabbages-looking veggies are actually named after Brussels, the capital of Belgium. They're best consumed steamed because their cholesterol-lowering powers are enhanced via this method of cooking. To freeze, carefully select the green ones with firm and compact heads. Remove coarse outer leaves. Wash, blanch, cool, drain, and then pack and store.
Brussel sprouts are high in fiber, vitamin K, and vitamin C. It's also a good source of vitamin A, folate, and manganese. It may help protect against high blood pressure, high cholesterol levels, heart diseases, diabetes, and certain types of cancer.
Carrots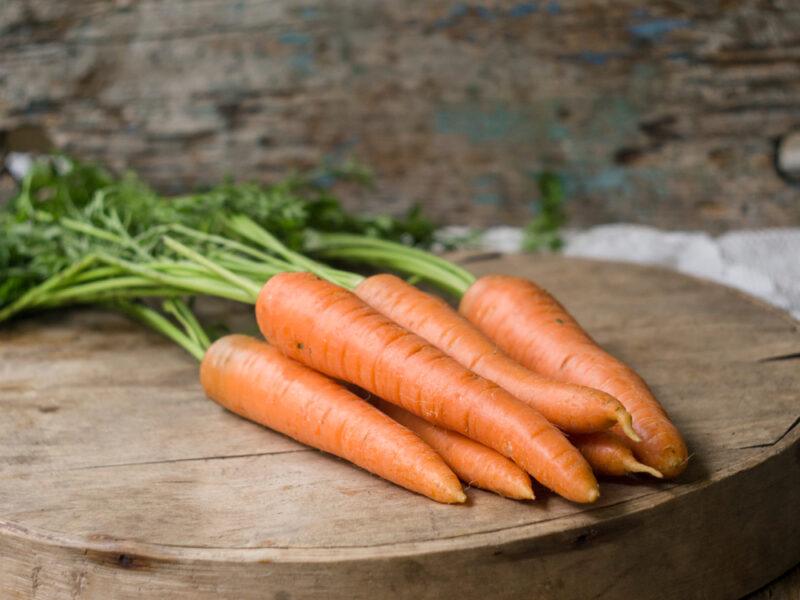 Carrots are the second most popular vegetable in the world. And with how versatile it is, rightfully so. It's actually a low FODMAP food, so you can enjoy them to your heart's delight. Carrots can actually freeze themselves in the ground, but if you don't have a carrot garden of your own simply freeze them like the previous vegetables mentioned above.
Known for their beta-carotene content, carrots are good for eye health. It's also a good source of fiber, biotin, potassium, and vitamins K1, B6, and C. It's good for keeping sugar levels under control, strengthening bones, reducing the risk of cancer, managing weight loss, and boosting immunity.
Cauliflower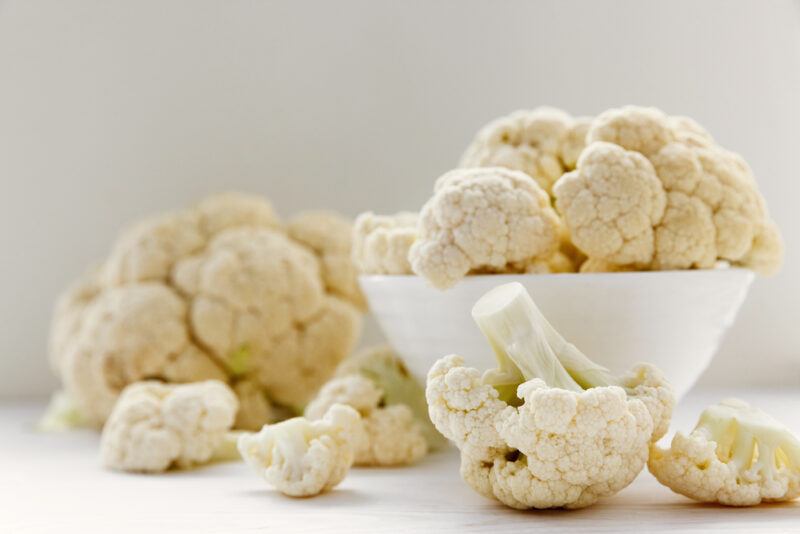 Cauliflowers come in four colors – white, green, purple, and orange. And although we're used to eating the florets, its stems and leaves are actually edible, too. When choosing one to freeze, opt for the tender, firm, and snow-white heads (assuming you're freezing the white variety). Break it into pieces of about 1 inch in size and then wash and soak (the same solution as the one used in broccoli above). After that, proceed per usual – blanch, cool, drain, and then pack and store.
Cauliflowers are actually packed with vitamin C. It's also a good source of fiber, vitamin K, vitamin B6, and folate. It also contains potassium, manganese, pantothenic acid, magnesium, and phosphorus. It can be beneficial for weight loss, digestion, and reducing the risk of cancer, heart disease, and diabetes.
Celery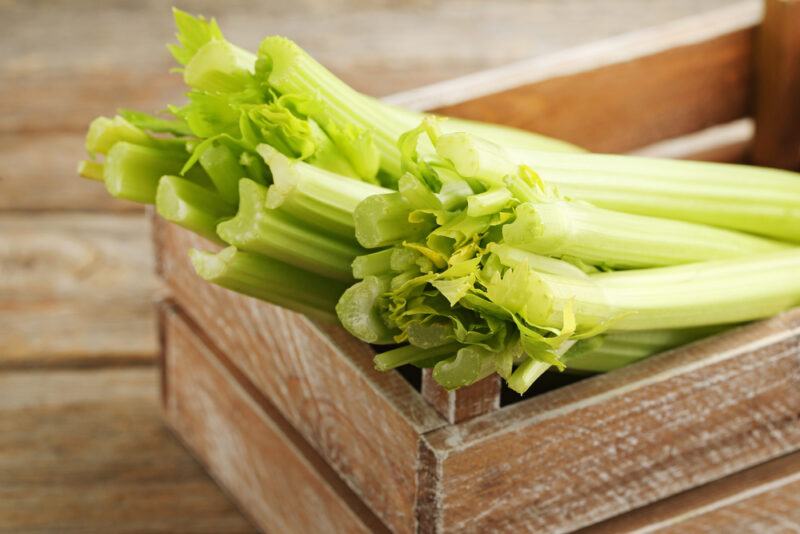 Celery is always a refreshing addition to soups, stir-fries, stews, and even smoothies. So, it will be great if you have them whenever the need arises. To freeze, simply wash the stalks, cut into about an inch per piece, quickly blanch, cool, drain, and then pack and store.
Celery is a great source of antioxidants. It's also rich in potassium, folate, and vitamins A, K, and C. It also contains magnesium and iron. Celery aids in reducing inflammation, supporting digestion, and neutralizing the effect of acidic foods.
Corn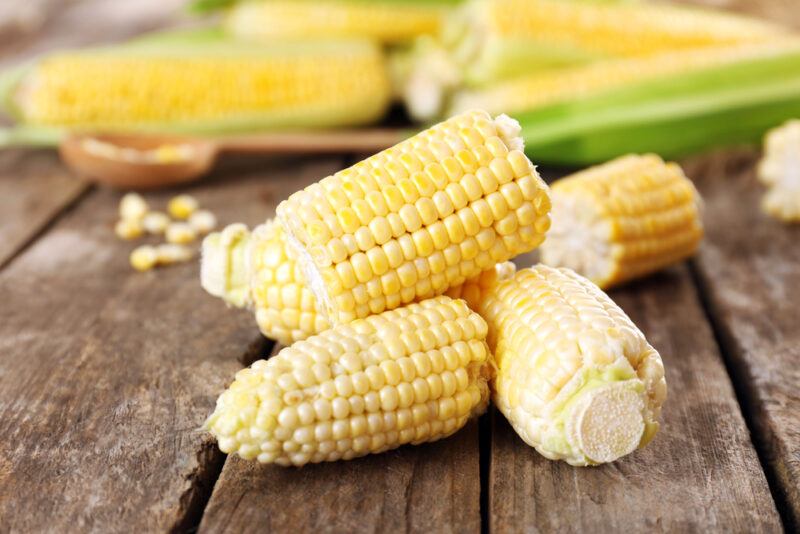 Corn, also known as maize, is a cereal crop that belongs to the grass family. And boy, don't we just love corn! Either it's in cornbread, soups, in dips, as sides, as toppings, or what have you – the need for corn is endless. To freeze on the cob, sort ears according to size, blanch, cool, drain, and then pack and store. If you're going to freeze whole kernels, cut corn off the cob about 2/3 the depth of kernels.
Corn is of course mainly carbs, but it also contains a fair amount of fiber and a decent amount of protein. It is however a good source of many vitamins and minerals like vitamins B5, B9, B6, and B3, manganese, phosphorus, magnesium, zinc, copper, and potassium. Its antioxidant content help in protecting cells from damage and preventing heart disease. Corn is also good for boosting eye health and preventing lens damage that leads to cataracts.
Green beans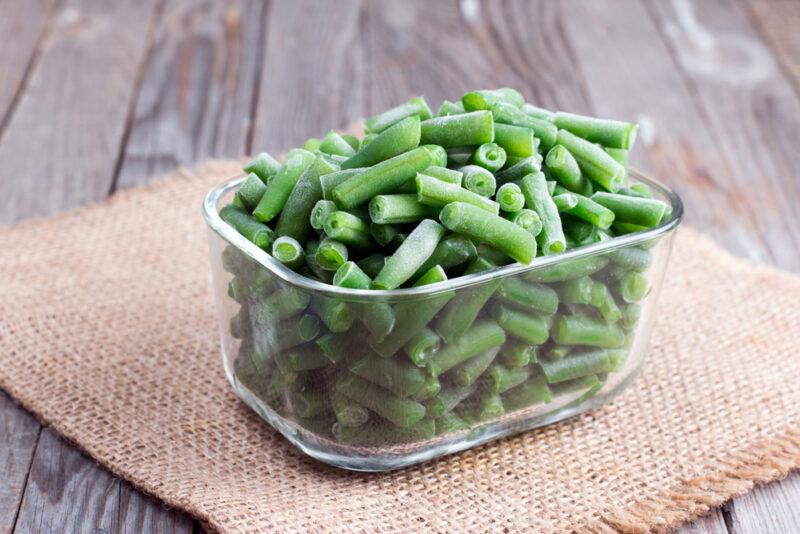 Green beans are quite a household favorite. Aside from the fact that it cooks super-fast, it's always a welcoming and refreshing sight to have greens on the dinner table. There are so many ways to enjoy green beans, so freeze them whenever you can to make sure you have them ready just in case. To freeze, wash, remove ends, leave as whole or slice into about 1 and ½ inches lengths. Then simply blanch, cool, drain, and then pack and store.
Green beans are high in fiber and vitamins A, C, and K. It's also a great source of iron, folate, magnesium, riboflavin, thiamin, and potassium. It can help boost immunity, regulate digestive function, reduce the risk of heart disease, manage diabetes, maintain eye health, and prevent bone deterioration.
Peas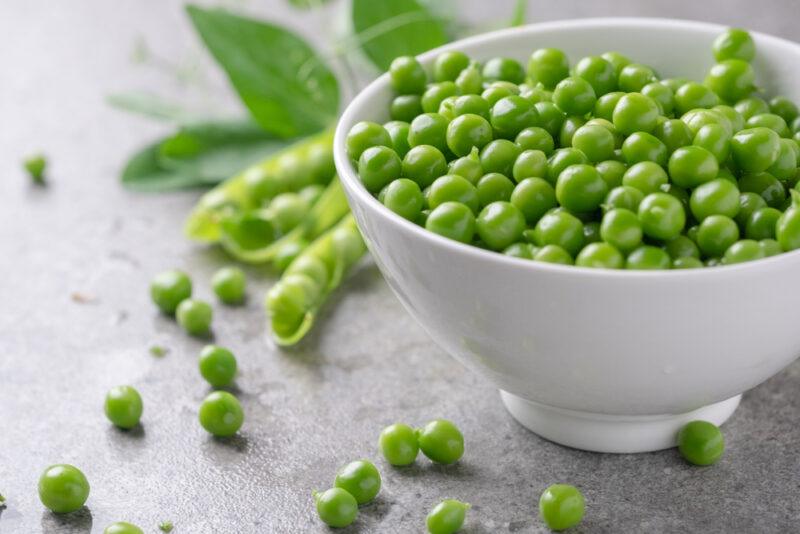 Peas are not just good for adding colors to our dishes, they're actually healthy! And having frozen peas handy will make busy nights more bearable. Because it's very versatile, it can surely save you tons of time in the kitchen. Make sure to pick sweet and tender table-ready peas to freeze. Simply shell the peas first, then blanch, cool, drain, and then pack and store.
Peas are rich in fiber and plant-based proteins. It also contains iron, magnesium, potassium, calcium, and vitamin C. It may help improve blood sugar management, support digestive health, manage cholesterol levels, and protect against some form of cancer
Leafy Greens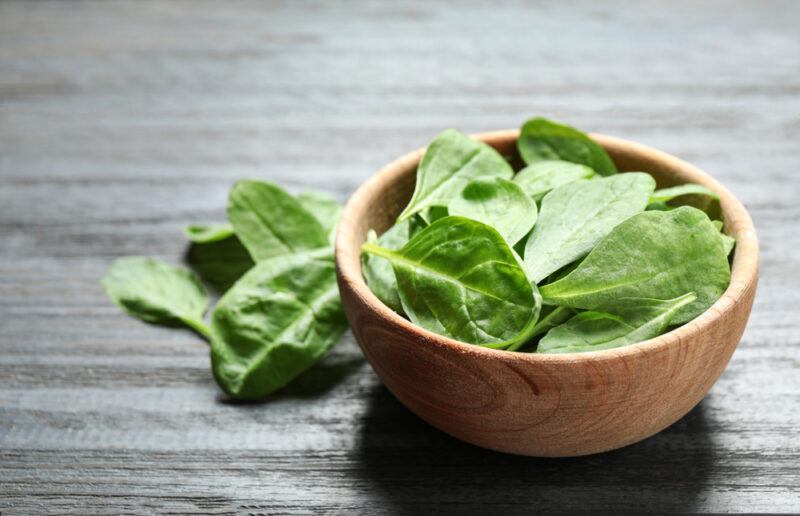 Frozen greens including spinach, collards, chard, kale, beet greens and mustard greens can come really handy when you're in the mood for some green smoothies! It can also be used in frittatas, soups, stir-fries, or if you want simply saute or steam them. To freeze these greens, start by selecting tender leaves, wash them, remove stems, and then proceed to blanch. Then simply cool, drain, and then pack and store.
These leafy greens contain fiber, antioxidants, folate, magnesium, calcium, iron, potassium, and vitamins A, C, and K. They're good for protecting bones from osteoporosis, helping prevent inflammatory diseases, decreasing the risk of heart diseases, and boosting immunity.
Tips for Freezing Vegetables
Now that you already have an idea on what are the best vegetables to freeze, here are some additional tips to keep in mind before you begin:
Freeze in meal-sized portions
It's always a good idea to freeze vegetables in meal-sized portions. Let's say store into four different bags the tray full of frozen broccoli. So, the next time you have a need to make let's say a side dish just for yourself, you can simply defrost just one bag.
Don't forget to label them
You have to be patient with this one. Don't simply rely on 'oh I'll remember it for sure' or 'I'll know once I see it' – although it may be obvious for some veggies to be readily recognizable by color for instance, when they start piling up there's a good chance you'll get confused later. Label them properly with the contents and the date of freezing just to be sure.
Limit air during freezing
Removing air in airtight containers or freezer bags can prevent freezer burn or the brownish spots you see on them. Squeeze the air out as much as possible before sealing. Using packaging that is specifically designed for freezing foods is also one way of avoiding freezer burn.
Don't overload the freezer
Know your freezer's capacity, don't overload it. See how many cubic feet of unfrozen food can it actually froze at one time. Make sure it can freeze your vegetables properly. Slow freezing, which can happen if it's overloaded, results in poor-quality frozen veggies.
Keep it 0 degrees Fahrenheit or lower
To ensure you keep your frozen veggies of top quality, they should be stored at zero Fahrenheit or lower. Check to see that your freezer is at least zero F, storing frozen food higher than that can shorten its shelf life. You can use a freezer thermometer to know exactly your freezer's temperature.