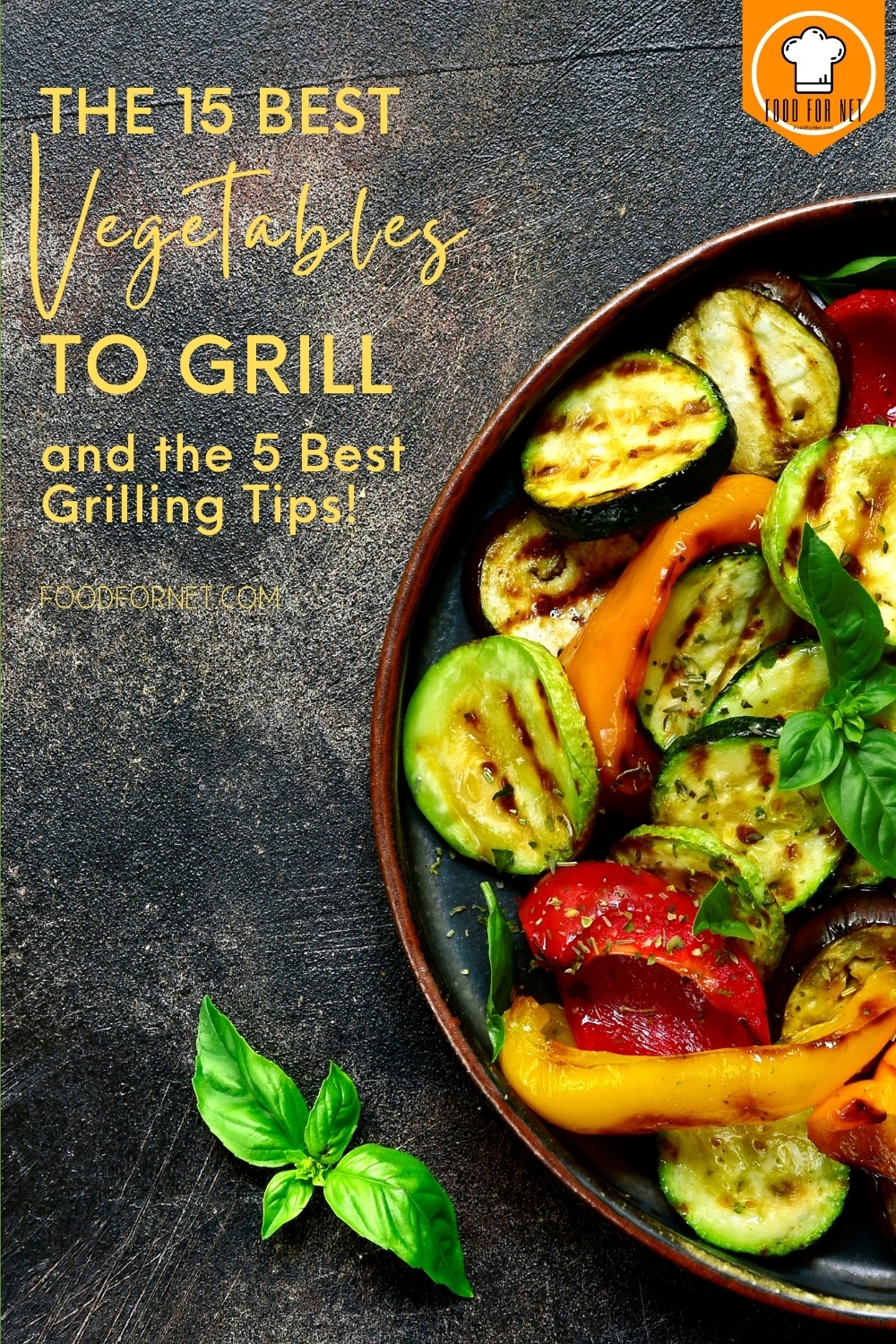 Grilling is no doubt a healthy way of cooking your vegetables! It also enhances the veggies' flavors and makes them look even more appetizing to eat. Grilling is actually a great way to entice non-veggie lovers to try, enjoy, and add more vegetables to their diet. So, if you have a picky eater in the house, perhaps you can start them off with the best vegetables to grill and see if that'll do the trick.
If you love roasting vegetables then you're more likely to enjoy grilled vegetables, too. Both cooking methods bring out the natural sugars in vegetables making them sweeter, nuttier, and basically more flavorful. Although grilling will need some tending more than roasting would, it does cook faster and you also get to have those beautiful grill marks.
Grilled vegetables are great as is, making it a nice side dish. But you can also use grilled veggies in salads, sandwiches, soups, pasta, tacos, casseroles, pizzas, and even in your tacos. You won't believe the additional layer of flavor it adds to recipes. Even the way it looks will add flair to your dishes!
Aside from the fact that grilling vegetables are healthy, it is also quite simple to pull off. Once you have set your eyes on what vegetables to grill, you have made up your mind how you will season it, and you got the grill hot and ready – then you are pretty set. Oh, don't forget the oil – choose an oil that has a high smoking point and high monounsaturated fat. Olive oil, avocado oil, canola oil, and peanut oil are great choices.
Grilling vegetables does not have to be a daunting task even for the newbies in cooking. In fact, it's a great family activity for when the weather is great and you can spend time outdoors grilling. Imagine filling the air with lovely smoke and aroma from your grill. Ahh, beautiful, isn't it? If you are still unsure about your grilling skills, simply take note of the best 5 grilling tips at the end of the article and it will help you get set up.
You can try an assortment of vegetables to grill, you can choose dark green, orange or red-colored vegetables or the starchy ones. You can also opt for meaty ones like mushrooms or cauliflowers. With so many vegetables, you can freely experiment to your heart's delight. To save you some time and to give you some ideas, here's a list of the best vegetables to grill to get you off to a good start. From the list below, you can then perhaps try other vegetables that are quite similar in type or character.
P.S. Why not try making these vegetables on an American made grill?
Best Vegetables to Grill
Artichokes

Artichokes are technically flower buds that have not bloomed yet. It's native to the Mediterranean region. In the US, most artichokes are grown commercially in California.
Artichokes are rich in fiber and antioxidants. It contains iron, magnesium, phosphorus, and potassium. Artichokes are particularly high in folate, and vitamins C and K.
Asparagus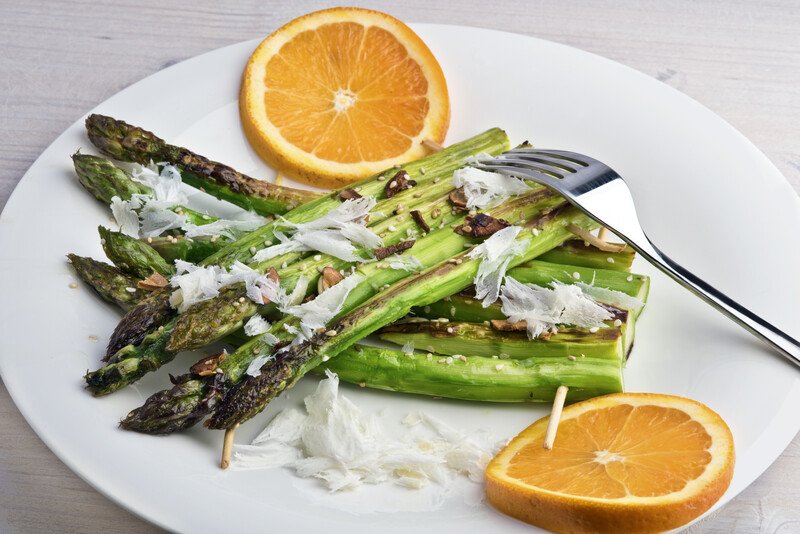 Asparagus is not always green, there are also white varieties which are technically green asparagus grown without sunlight.
It's rich in vitamins A, C, E, K, and B vitamins. It's also a good source of calcium, iron, magnesium, phosphorus, manganese, potassium, selenium, and zinc.
Bell peppers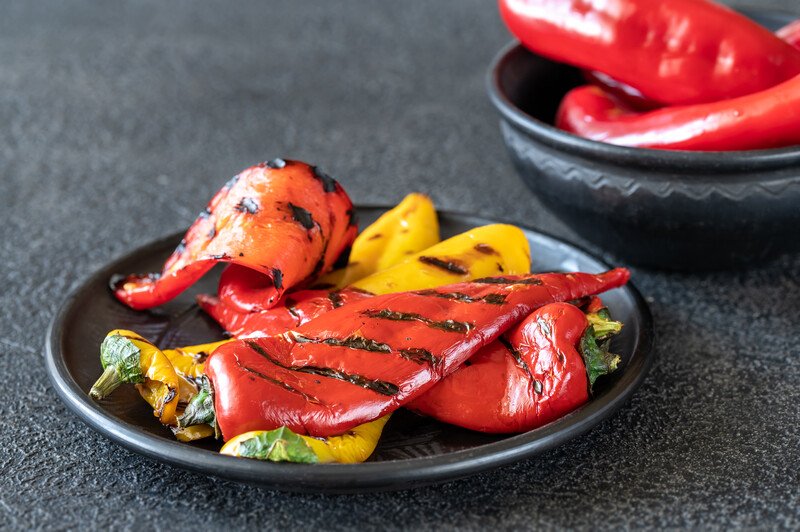 Bell peppers are the only member of the pepper family that does not have any amount of heat because it lacks capsaicin. This is why oftentimes bell peppers are referred to as sweet peppers.
It is high in vitamin C and also contains vitamins K1, E, and A. Bell peppers are also a good source of folate and potassium.
Broccoli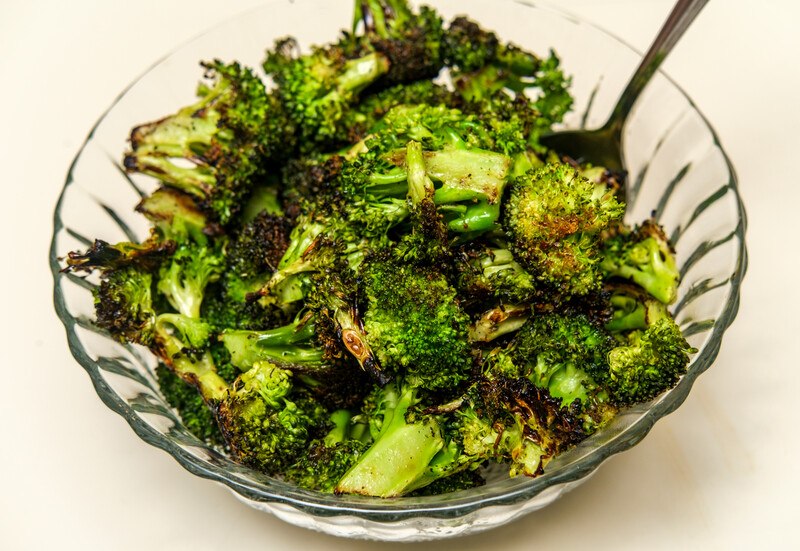 The head of broccoli is actually a bundle of unopened flowers. It's a giant floret that has countless little flowers. If it's left to mature, it will grow out into beautiful yellow flowers.
Broccoli is a good source of fiber and protein. It also has calcium, iron, potassium, selenium, magnesium, and vitamins A, C, E, K, and B vitamins.
Carrots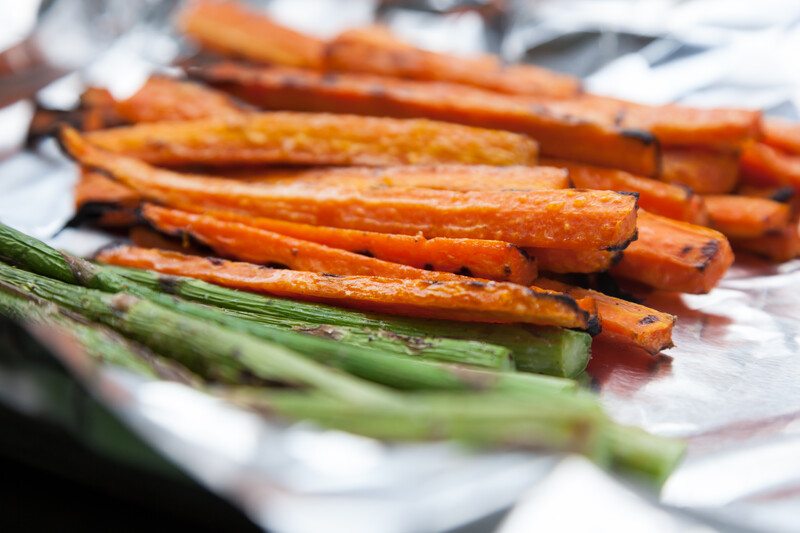 Although carrots are good to eat raw as well, it releases more beta-carotene up to 40% when cooked. No wonder it's the second most popular vegetable in the world next to potatoes.
Aside from its amazing beta carotene content, carrots are also a good source of biotin, vitamin K1, potassium, and vitamin B6.
Cauliflower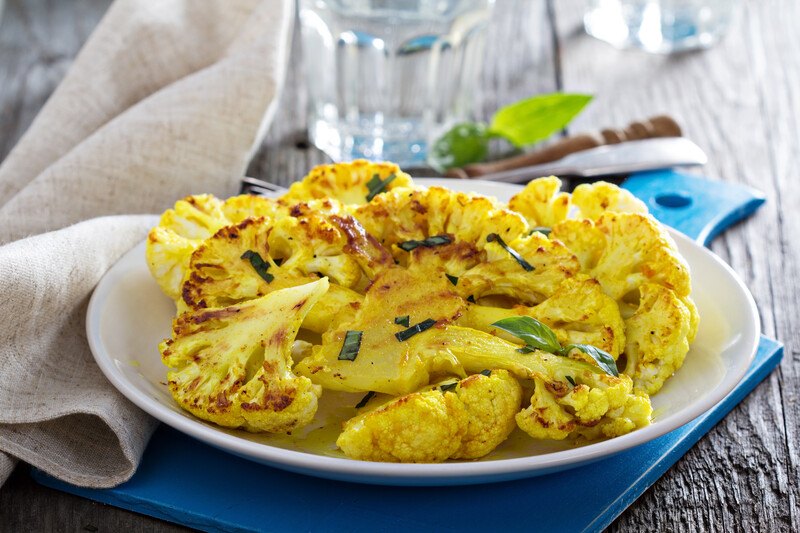 Cauliflower is one of the beloved cruciferous vegetables. And although we're familiar with the white one, there are also cauliflowers that come in yellow, green, orange, and purple.
It's very rich in vitamin C and also contains a good amount of vitamin K. It's also a good source of potassium, magnesium, calcium, and iron.
Corn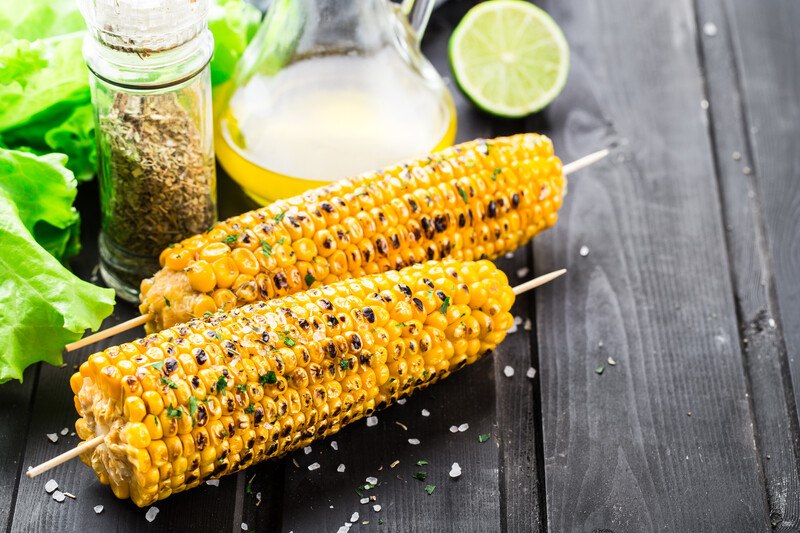 Corn which is also called maize is a cereal crop that belongs to the grass family. Aside from Antarctica, corn is produced on every continent in the world. It comes in various colors like purple, green, red, white, blackish, bluish-gray, and yellow – the most common ones.
Corn is mainly carbs with a fair amount of fiber. It is also a good source of folate, pantothenic acid, vitamin B6, niacin, and potassium.
Eggplant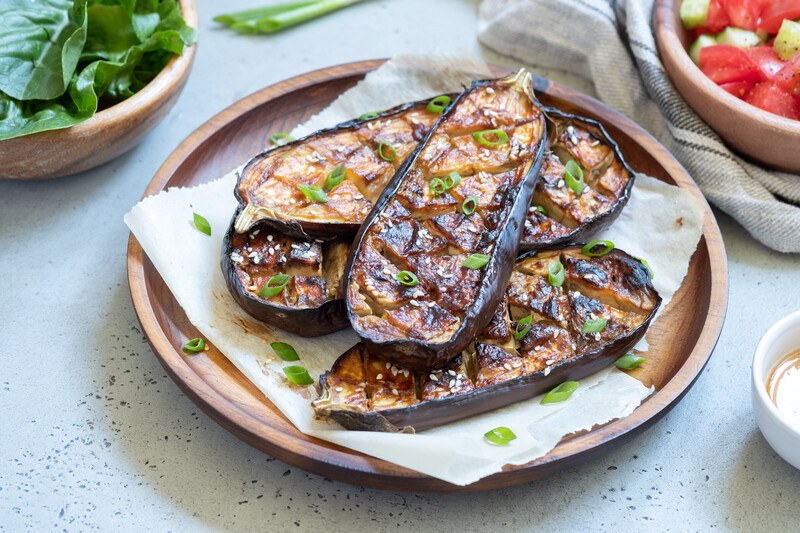 Eggplant just like tomatoes are…well not exactly vegetables, but let's just agree that for us it is. And again, just like tomatoes, eggplants are one of those vegetables that belong to the nightshade family.
It's a good source of vitamins and minerals like folate, manganese, potassium, and vitamins K and C. Eggplants are also rich in antioxidants.
Green beans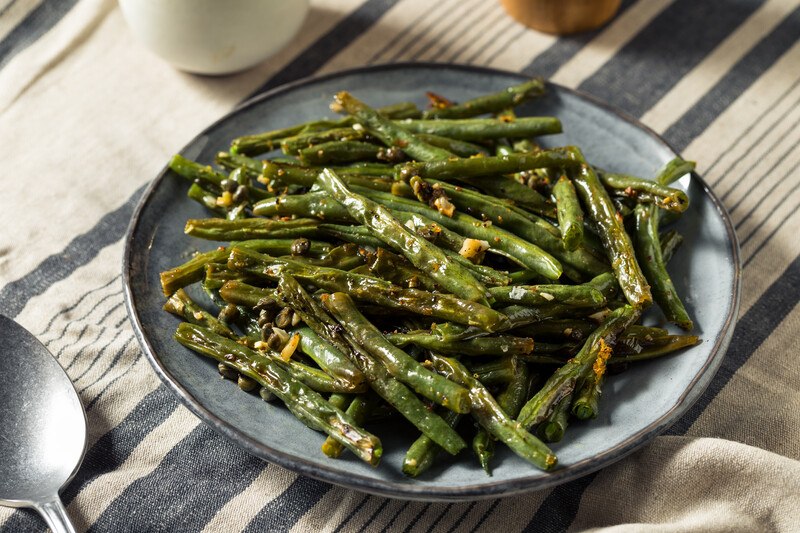 Green beans which are sometimes called string beans, French beans, snap beans, or simply snaps, are the 3rd most popular garden plant.
It's rich in fiber, and vitamins A, C, and K. Green beans are also a good source of iron, folate, magnesium, potassium, thiamin, and riboflavin.
Onions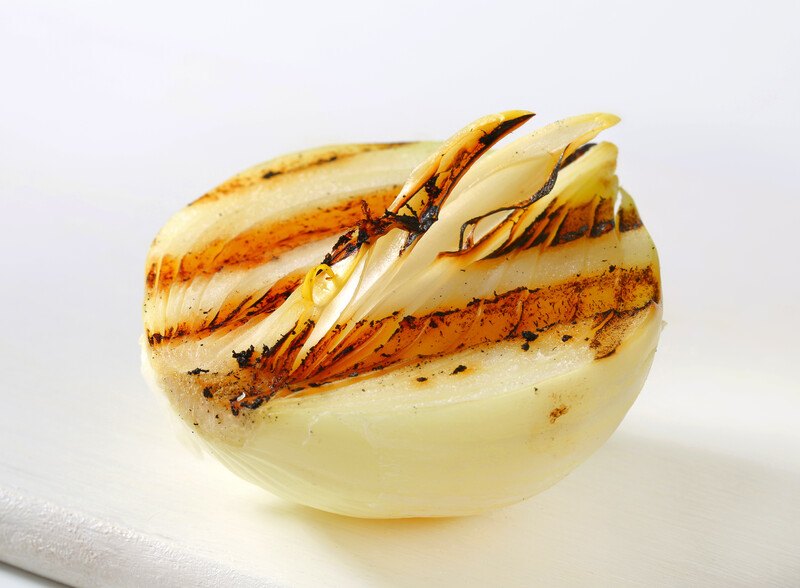 Onions are one of the oldest vegetables used in the first modern civilizations. Ancient texts from Egypt, Greece, and India, even talk about its aphrodisiac abilities.
Onions are filled with complex sugars that keep metabolism healthy. It also contains vitamins, minerals, dietary fiber, beta carotene, and folate.
Portobello mushrooms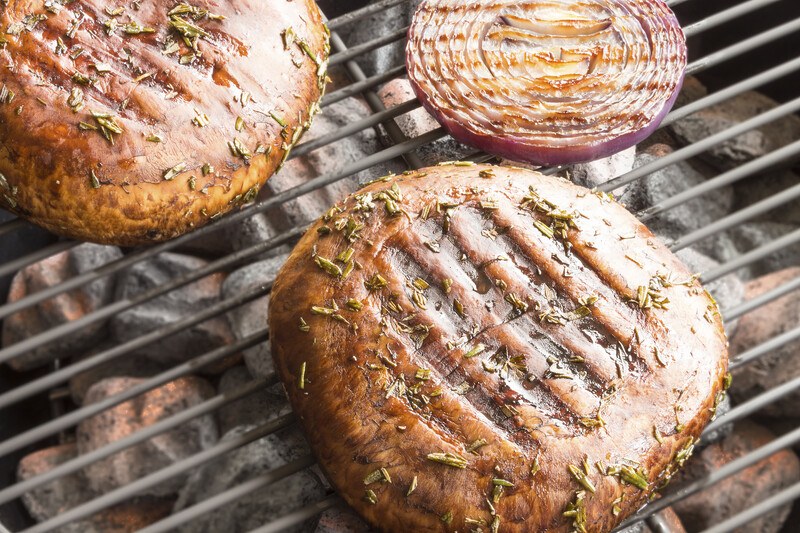 No wonder portobello mushrooms are perfect for grilling. It's 'meaty' and sometimes you can actually find them the size of a real hamburger.
Portobello mushrooms contain high levels of B vitamins, antioxidants, selenium, potassium, copper, phosphorus, and even some plant-based protein.
Romaine lettuce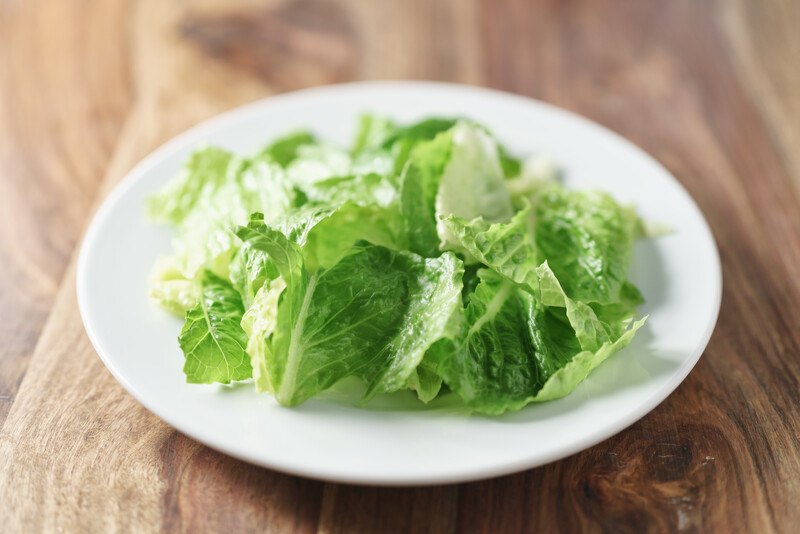 Romaine lettuce is native to the Mediterranean and the Middle East. It's one of the oldest known cultivated varieties having been grown for at least 5,000 years.
Romaine lettuce is an excellent source of dietary fiber. It is also high in calcium, phosphorus, magnesium, and potassium. It's also a good source of vitamins C and K, and folate.
Squash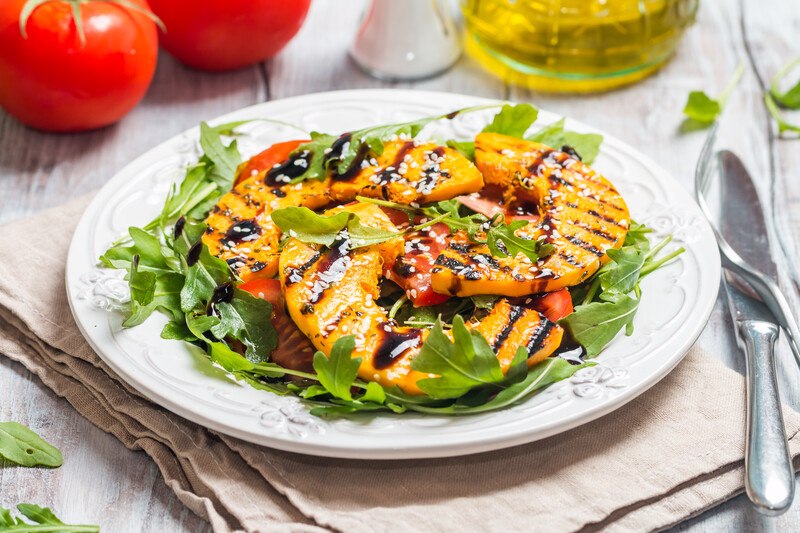 There are two different types of squash, the summer squash which is harvested while immature with the skin still tender, and the winter squash which has thicker and tougher skins allowing it to withstand frost and lower temperatures – either will be great for grilling.
Squash is high in fiber and several types have high vitamin C content. They're also a good source of magnesium, calcium, iron, and vitamins A and B6.
Tomatoes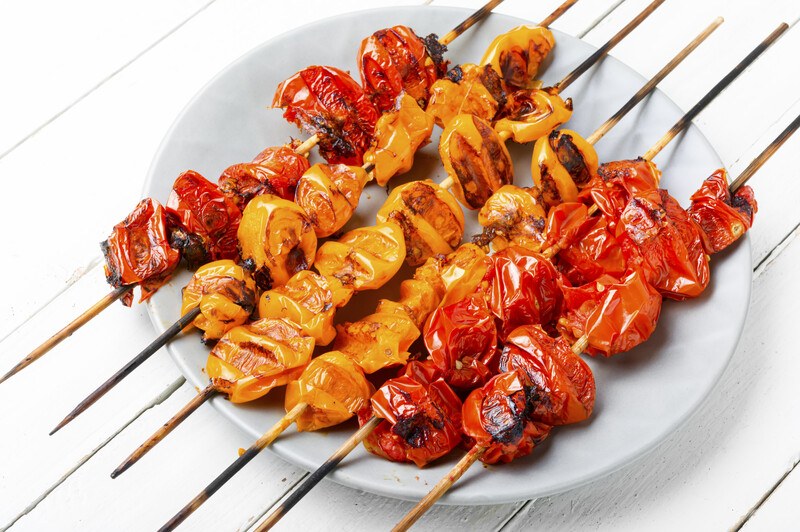 Tomatoes are rich in lycopene which is an antioxidant that is good for the heart and is also linked to reduced risk of certain types of cancer.
It is also a good source of vitamin C, folate, potassium, beta-carotene, gamma-carotene, phytoene, and other minor carotenoids.
Zucchini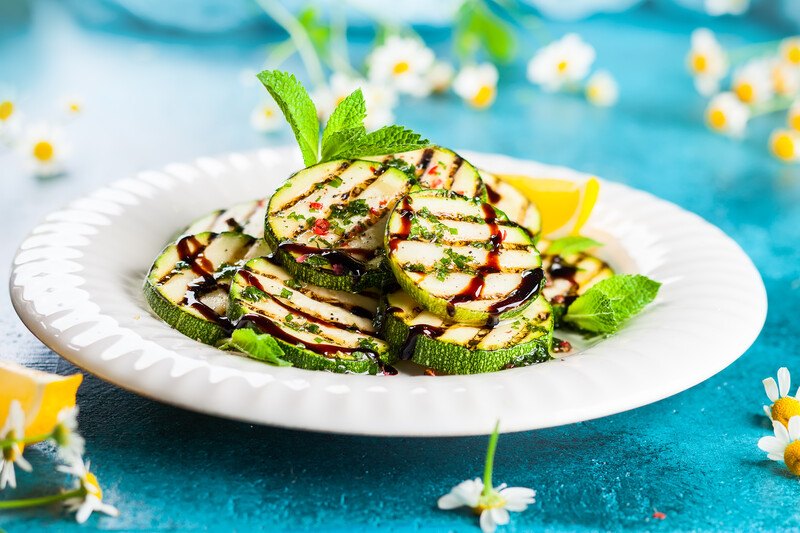 For zucchinis, the biggest is not always the best. In fact, the small and medium-sized ones with darker skin are richer in nutrients.
Zucchinis are rich in antioxidants like lutein and zeaxanthin. It also contains vitamin A, manganese, vitamin C, potassium, magnesium, vitamin K, folate, copper, phosphorus, vitamin B6, and thiamine.
Grilling Tips
Tip #1: Keep uniform sizes
Try your best to keep your veggies in uniform sizes, that way they'll cook at the same time. About half-inch or 1/3 inch will be perfect – not too thin that it will disintegrate in the grill, and not too thick that it will surely cook right through. You can also do them in chunks (you can pre-boil meaty vegetables to speed up cooking), just make sure that, again, they're uniform in size.
If you're grilling different kinds of veggies, you don't necessarily have to keep 'all' of them the same size – for instance, the carrots can be a bit thinner than the eggplant since the former can take longer to grill than the latter. If you're getting a little obsessed with the aesthetics, then simply cut them all in uniform sizes and then cook them batch by batch – or at least make sure you're keeping an eye on each of the veggies' cooking time.
Tip #2: Oil them up
Make sure you put oil on your vegetables before grilling so that they don't stick on the grill. Remember oil on the veggies, not on the grill. Another tip to make sure that the veggies will not stick on the grill is to make sure that the grill is hot – like really hot.
Sometimes it's not enough that you 'drizzle' oil on the veggies, you really need to give it a good tossing or brushing. Better yet, put your hand to work and give them some good rubbing! This way, you can make sure that the oil is not just pulling at the bottom of your dish.
Tip #3: Don't forget the seasoning
You can opt to season them simply with salt and pepper or get experimental with other spices and herbs. You can also brighten grilled veggies right after they're taken off the grill by adding sauces, herbs, or a squeeze of lemon juice.
The oil that you add to your veggies so that they don't stick on the grill also helps make sure that the seasoning will adhere to the veggies. The oil also keeps the vegetables from drying out.
Tip #4: Hot grill
To ensure your vegetables don't stick on the grills and to nail those grill marks as well, check that your grill is hot before you start laying those veggies down. And don't be impatient poking and checking those veggies every few seconds – let them sit there for a good few minutes before you flip them.
Closing the lid will create convection and helps the vegetables to cook through while having those beautiful grill marks at the same time. If you need to shop for a new grill, check out these USA-made grills. See which ones will suit your needs, budget, and current space at home (you don't want to end up with a super cool bulky grill that will cost your favorite hammock – unless of course if you're cool with that).
Tip #5: Use skewers
Use skewers for little pieces of veggies. Aside from the fact that skewered vegetables also have a different appeal and look simply appetizing, it's a good way too of keeping those little pieces from slipping through the grill.
You can use metal or bamboo skewers. Just don't forget to soak the bamboo skewers in water before threading the veggies, so that they don't burn while grilling. You can serve them like that or lose the veggies from the skewers, especially when you're using the veggies in salads or sandwiches.