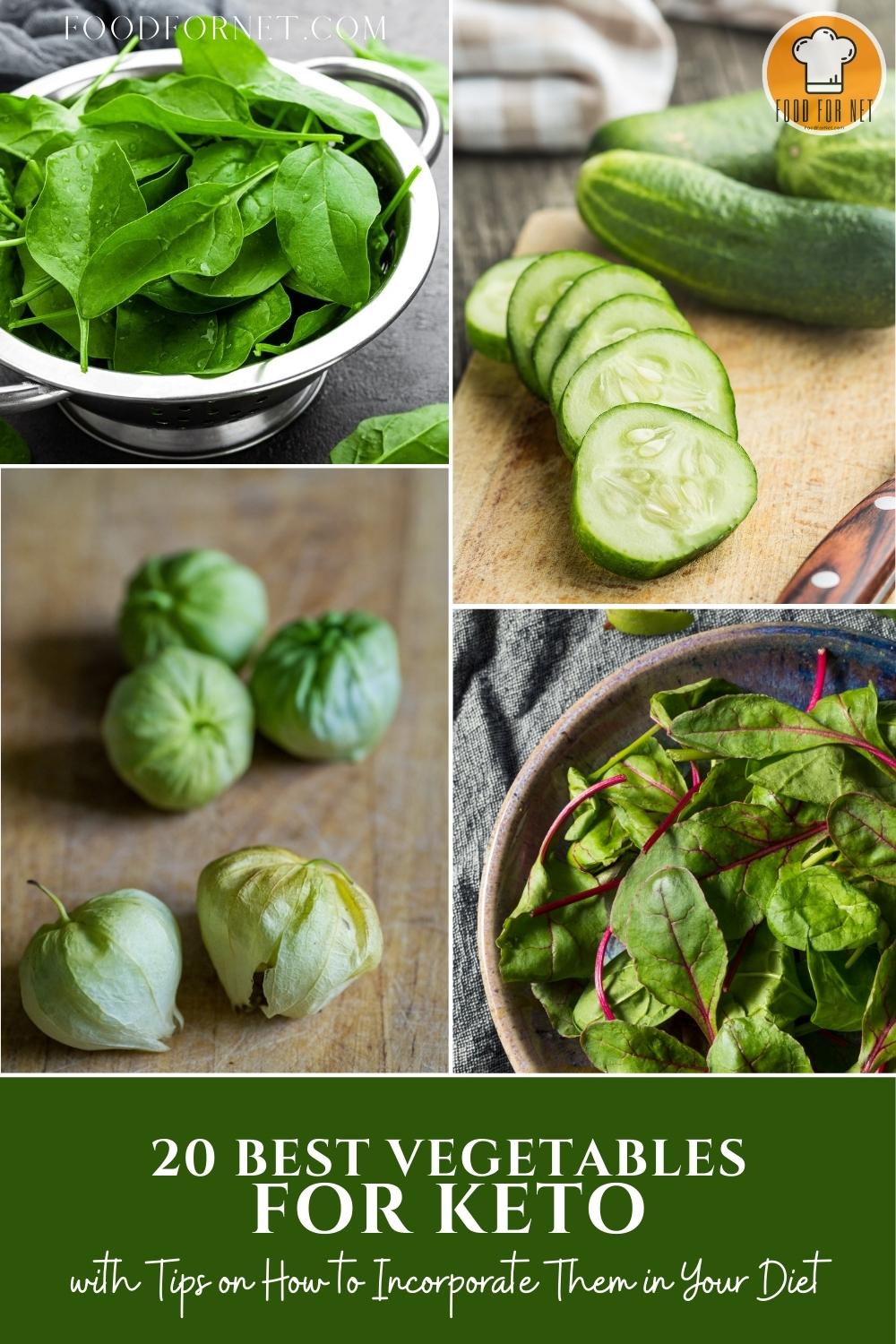 Ketogenic diet or simply keto diet is basically a low carb, high-fat diet. And although vegetables are generally healthy, there are of course those that are high in carbs. To fully support your keto diet, you'll need to learn what are the best vegetables for keto that will keep you in ketosis.
This diet is designed to bring about ketosis – that is, breaking down body fats into ketones which the body uses for energy instead of glucose. There are different types of ketogenic diets but they all basically involve lowering carbs and increasing dietary fat. Of course, a medical professional or dietician's advice should be sought first to ensure that your diet is personalized based on your needs.
The duration of this diet may range from 2-3 weeks (to induce ketosis) to a maximum of 6-12 months, this is of course under a general precautionary principle. If done properly, this diet can help in treating obesity which can lead to hypertension, type 2 diabetes, dyslipidemia, atherosclerosis, and certain types of cancer.
Among the many types of ketogenic diet, the standard ketogenic diet or SKD is the most researched and most recommended one. It involves a low carb, moderate protein, and high-fat diet. SKD in terms of grams per day would be 20-50g of carbohydrates, 40-60g of protein, and no set limit for fat (this is because energy requirements vary from person to person).
This diet should include vegetables heavily but again, not all vegetables are keto-friendly. A good rule for choosing what vegetables to include or not to include in your diet would be whether the vegetable is above or below ground. Above-ground veggies are generally lower in carbs while below-ground veggies are the opposite.
To give you better ideas on the best vegetables for keto diet, we've compiled a list here for you. These are the veggies that you can safely add to your other interesting keto foods to balance your diet. You can also check out some tips at the end of the list, on how to incorporate these veggies into your diet to boost your chances of success.
Best Vegetables for Keto (With Pictures!)
Watercress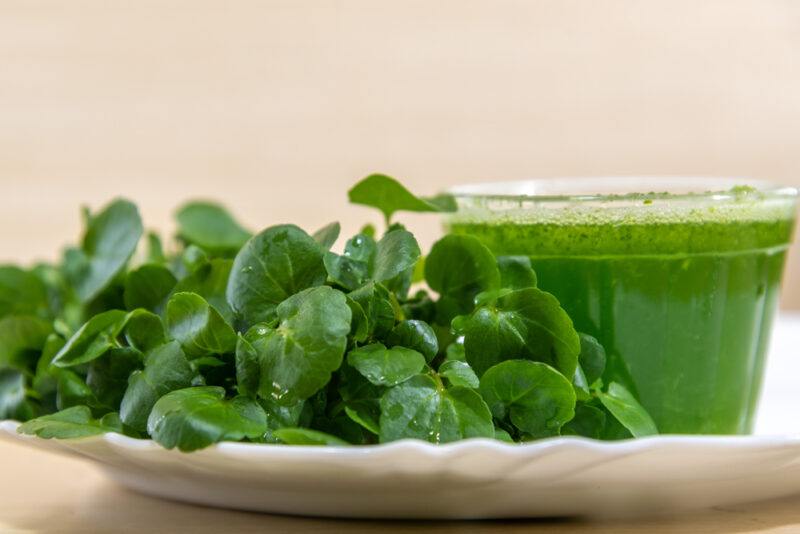 These mildly spicy leafy green vegetables are not only extremely nutrient-dense, but they're also quite versatile, too. Aside from salads, you can also enjoy them in soups, smoothies, stir-fries, pasta sauces, and even in pizzas!
It contains phytochemicals like lutein, quercetin, phenolic acids, and glucosinolates. Watercress is also rich in vitamins A and C and is a good source of folate, calcium, iron, and vitamin E.
Enoki mushrooms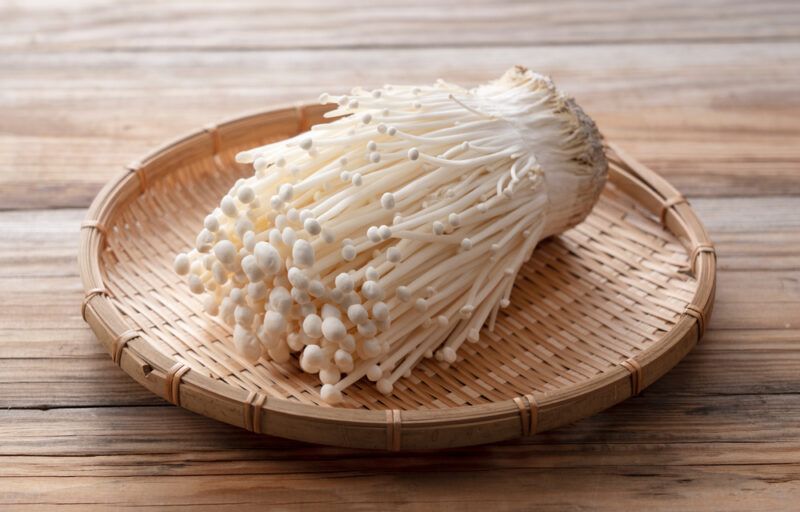 This mushroom has a delicate, savory flavor with a slightly fruity taste. It can be eaten raw in salads, sauteed, or added into ramen or hot pots. The most common variety you're probably familiar with are the white ones which are generally sold in supermarkets.
Aside from its antioxidants content, it's also full of thiamin, potassium, niacin, riboflavin, and selenium. It's also loaded with dietary fiber.
Arugula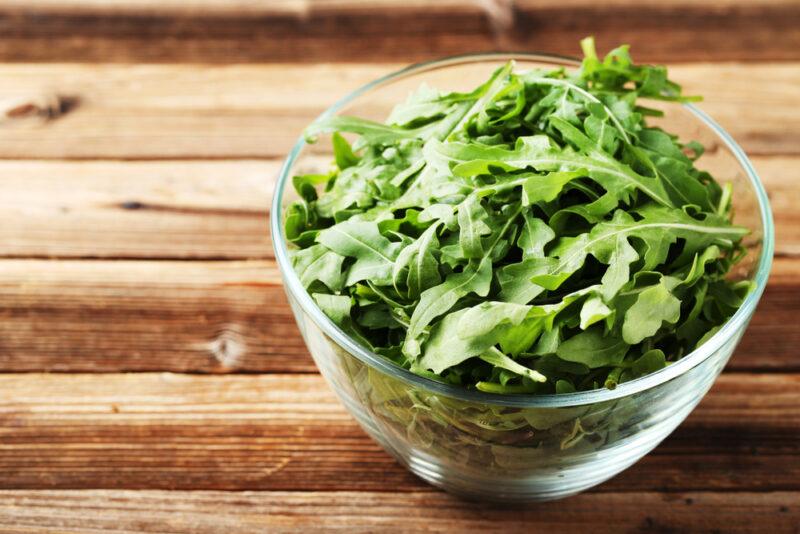 These greens have a distinctive spicy kick with a bright, peppery, tart, and slightly bitter taste. It's a cruciferous vegetable belonging to the family Brassicaceae like kale, bok choy, and radish. Arugula is great for salad, sandwiches, pesto, and even smoothies.
Arugula is high in fiber and phytochemicals carotenoids and flavonoids. It's also an excellent source of vitamin K. It also contains vitamins A and C, calcium, potassium, and folate.
Alfalfa sprouts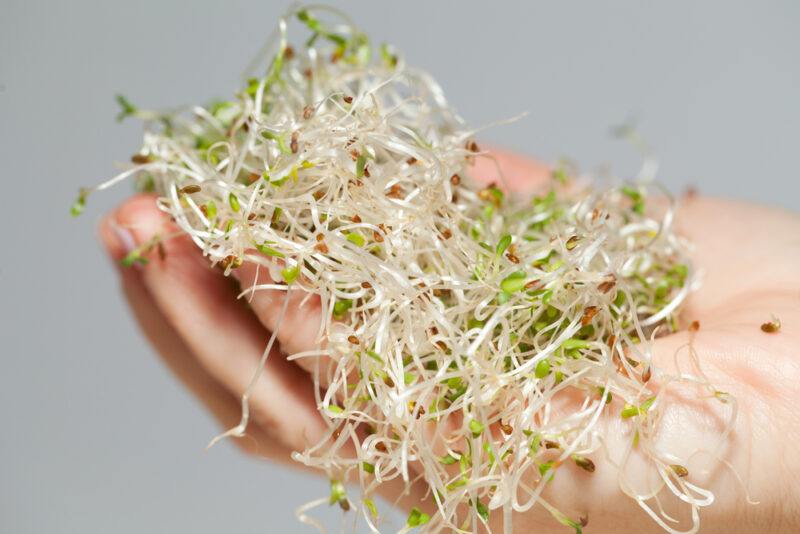 These immature shoots of the alfalfa plant are great for salads, sandwiches, stir-fries, or soups. Remember though, that only those labeled 'ready to eat' are safe for raw consumption, otherwise, you'll have to cook it. You can also try growing your own from thoroughly disinfected seeds.
Alfalfa sprouts are high in many bioactive plant compounds. It also contains vitamin K and small amounts of copper, vitamin C, folate, riboflavin, thiamine, magnesium, and iron.
Kale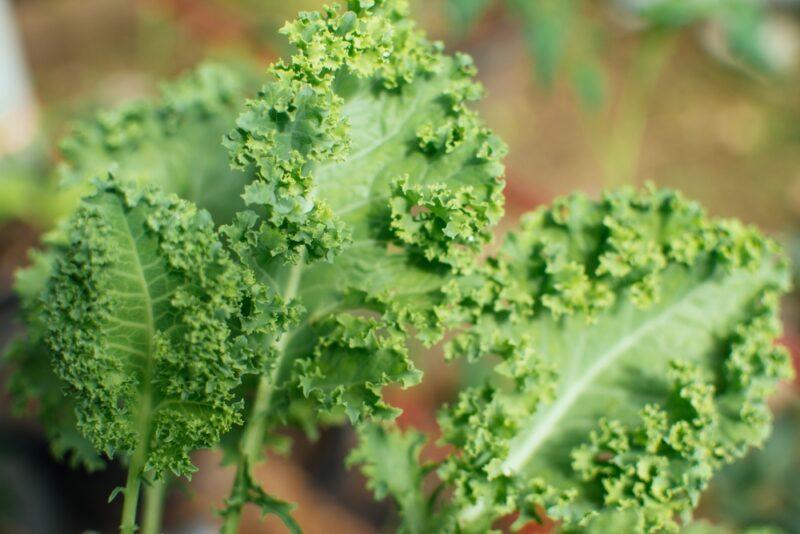 Best eaten when raw, kale is dubbed the healthiest and most nutritious plant food. Its powerful antioxidant contents, including quercetin and kaempferol, have beneficial effects on health.
Kale has exceptionally high amounts of vitamin K, vitamin A, and vitamin C. It's also a good source of manganese, copper, vitamin B6, calcium, potassium, and magnesium. It also contains thiamin, riboflavin, niacin, iron, and phosphorus.
Jalapeno peppers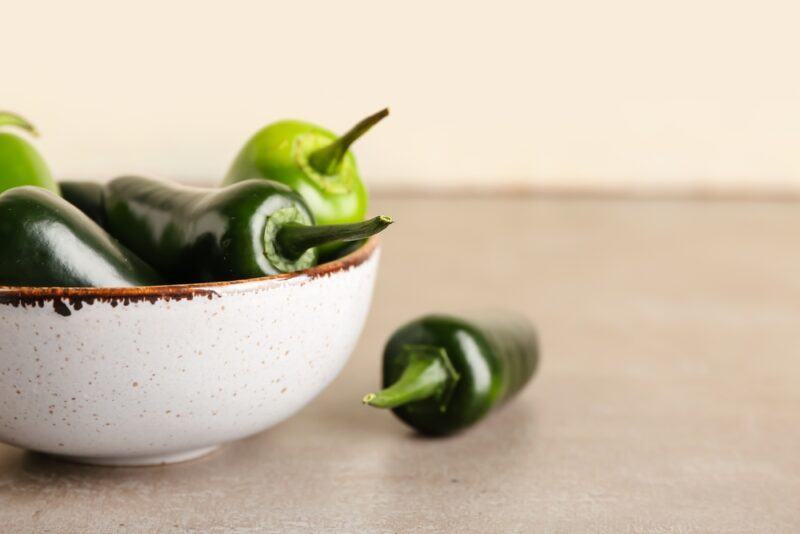 Jalapeno peppers are great for adding flavors and heat to dishes. They are great for omelets, sandwiches, tacos, casseroles, and many other dishes. You can also simply grill them for your salads or salsas.
Jalapenos, aside from capsaicin, are a good source of potassium, and vitamins A and C. They also contain carotene, folate, vitamin K, and B vitamins.
Spinach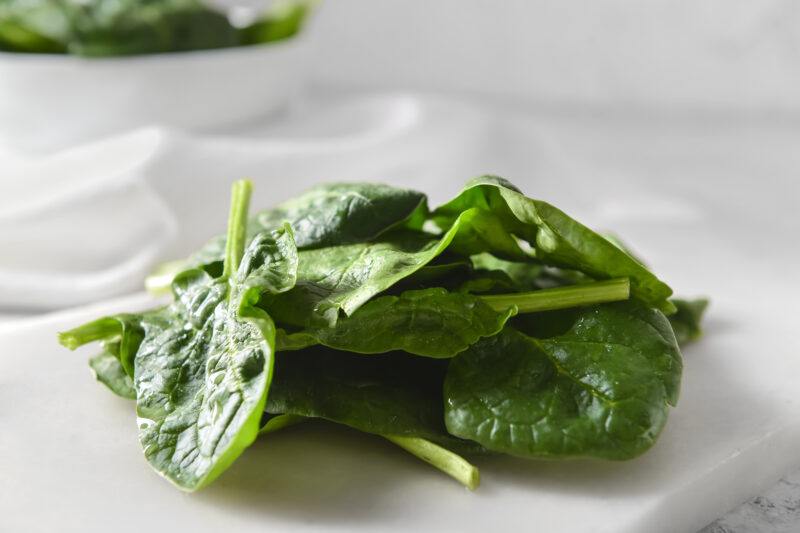 Spinach is another extremely nutrient-rich vegetable that is definitely keto-friendly. They're not just for salads, they also make a great addition to smoothies, sauces, soups, stir-fries, dips, and stews.
Spinach is rich in vitamins A, C, and K. It's also high in fiber, iron, folate, and potassium. You can also count on its insoluble fiber content and many plant compounds including lutein, kaempferol, nitrates, quercetin, and zeaxanthin.
Butterhead lettuce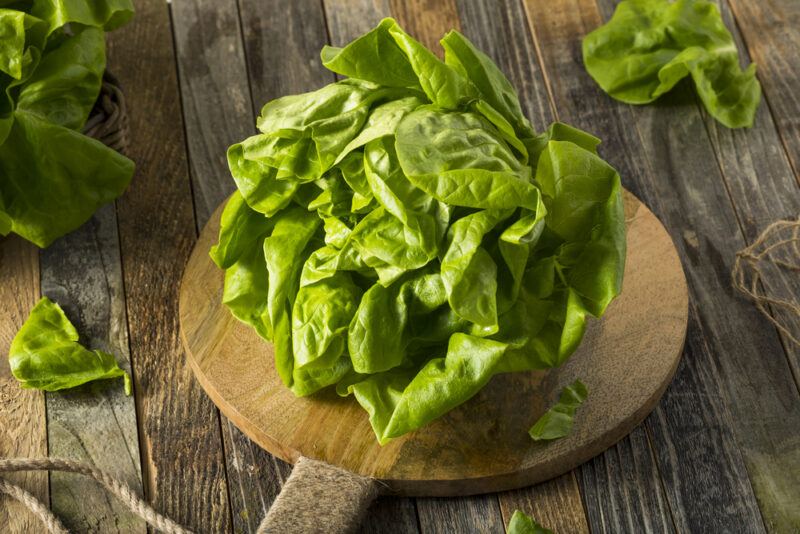 Butterhead lettuce is a variety of head lettuce with a noticeable round shape and is commonly sold in groceries. It makes for a great base for a salad. They can be used in wraps, sandwiches, tacos, or even smoothies!
A cup of butterhead lettuce contains 36% of the daily value of vitamin A. It also contains vitamin C, iron, and calcium in small amounts.
Swiss chard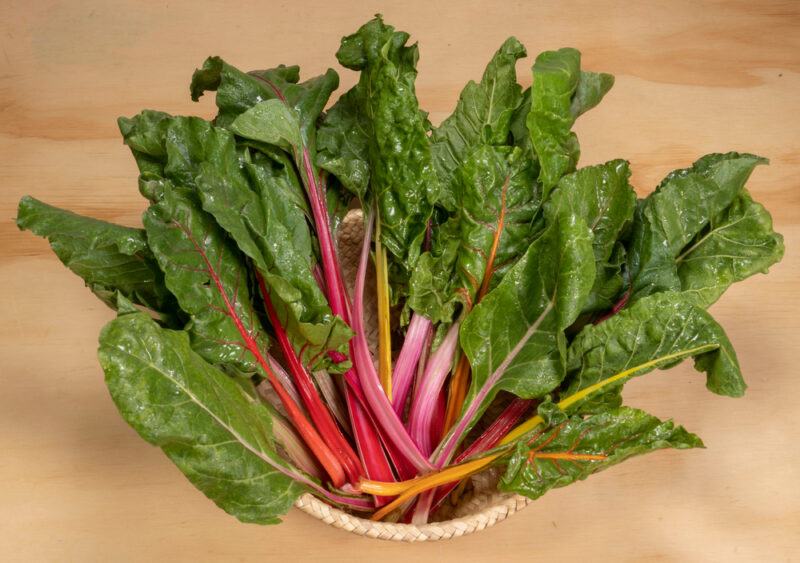 Another nutritional powerhouse, Swiss chard, is a great addition to your keto diet. In spite of its name, Swiss chard originated from Sicily, Italy. It has quite a bitter taste when raw but it mellows down when cooked and actually becomes somewhat sweet and tastes similar to spinach. You can simply steam or saute them. You can also try adding them to salads or in smoothies.
Swiss chard is an excellent source of vitamins K, A, and C. Aside from dietary fiber, it's also a good source of magnesium, iron, and potassium. Its vitamin K content can easily amount to 300% of the daily value with just one cup.
Shiitake mushrooms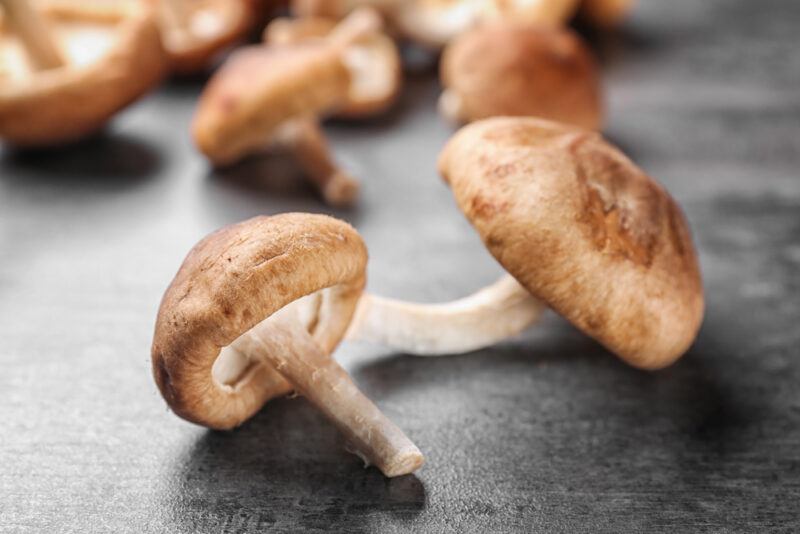 These mushrooms have a quite distinctive meaty taste which makes them great meat substitutes. You can also add shiitake mushrooms in your veggie stir-fries, risotto, sauces, soups, and stews.
Shiitake mushrooms are particularly rich in polysaccharides like lentinans and other beta-glucans. They're also a great source of vitamin D, copper, selenium, thiamin, riboflavin, niacin, vitamin B6, folate, potassium, iron, phosphorus, and manganese.
Chicory greens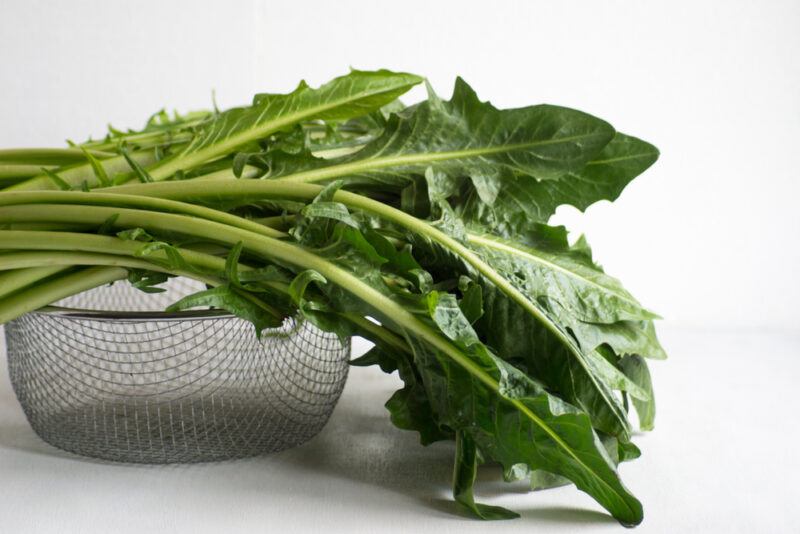 When cooked, the bitter and spicy taste of chicory greens mellows down. They're great in salads but can also be sauteed or stir-fried solely or with other veggies.
Chicory leaves contain excellent levels of vitamin A and beta carotene. It also contains high amounts of lutein and zeaxanthin and is a good source of vitamin K, folic acid, pyridoxine, thiamin, and niacin.
Bok choy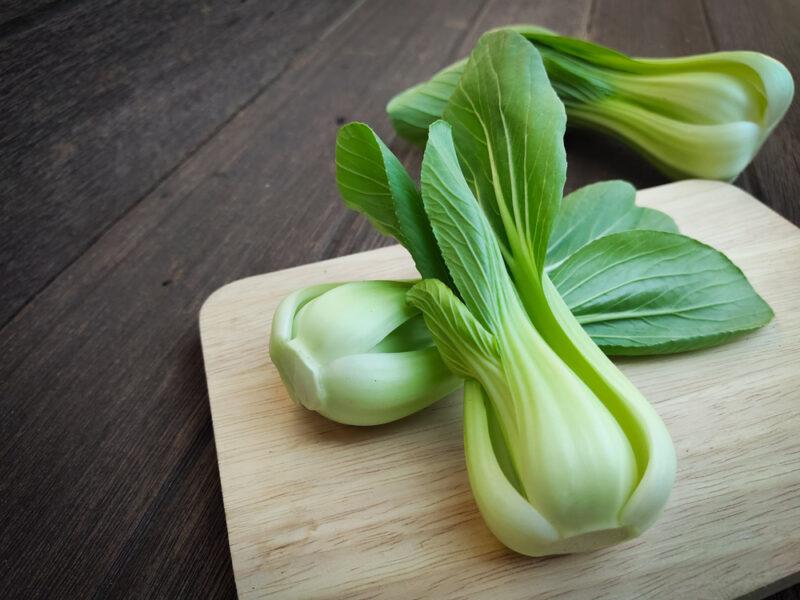 Bok choy has a quite mild and cabbage-like flavor with a slightly bitter taste. This Chinese vegetable is perfect in soups, salads, or stir-fries. They'll also make for a great filling for spring rolls, steamed buns, dumplings, or potstickers.
Bok choy is full of cancer-fighting compounds like vitamins C and E, beta carotene, folate, and selenium. It's also an excellent source of quercetin and contains high amounts of potassium, magnesium, iron, calcium, phosphorus, and vitamin K.
Beet greens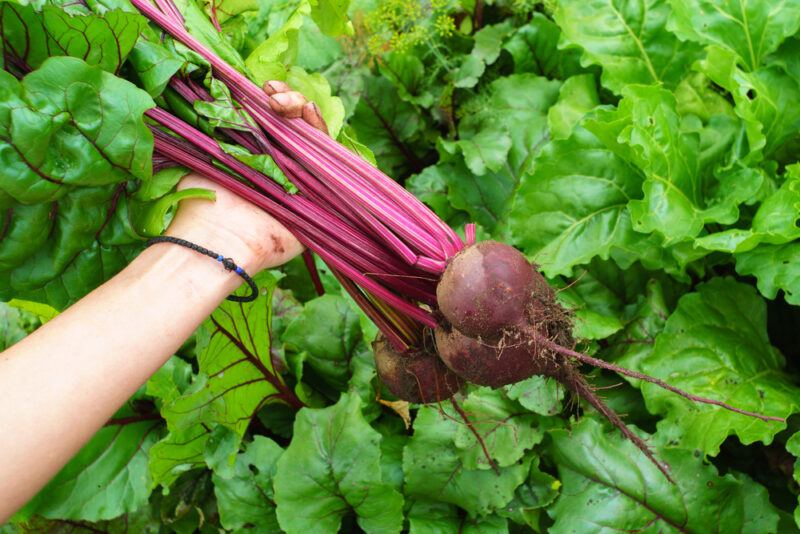 Don't throw away those beet greens because they're edible, too! These leafy tops of the beetroot are actually great for salads when they're still delicate and soft (when the leaves are just about two inches long). You can also saute them as a side dish, add to soups, or even throw in smoothies!
Beet greens contain vitamin C, vitamin A, lutein, calcium, magnesium, vitamin D, vitamin K, and B vitamins.
Cabbage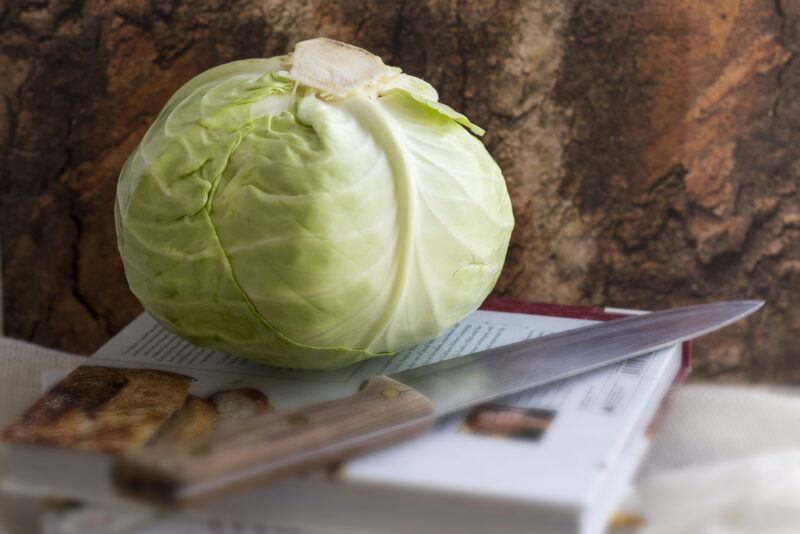 Cabbage when raw may taste mildly bitter and sometimes slightly sweet but cooking eliminates the bitterness and brings out more of its sweet flavor. You can use it in coleslaw, soups, stir-fries, stews, or when making wraps.
Aside from fiber, cabbage is also packed with vitamins K and C. It also contains antioxidants, folate, manganese, vitamin B6, calcium, potassium, and magnesium.
Endive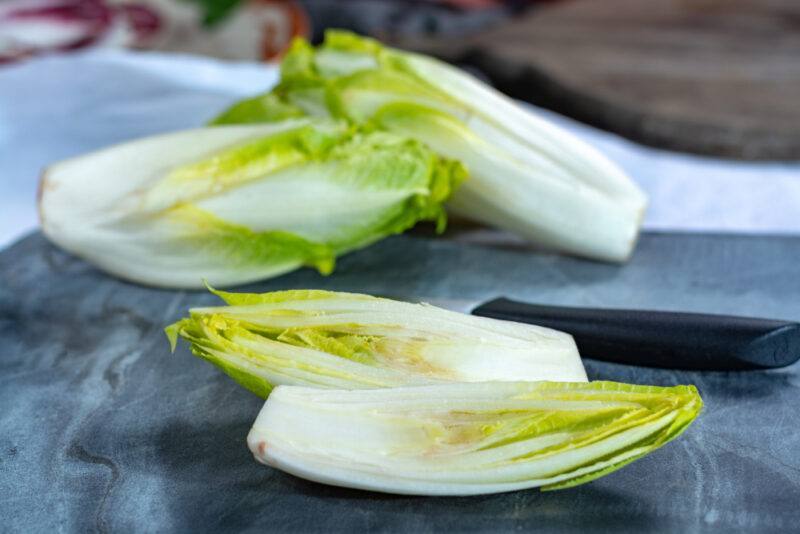 This nutritious leafy green is from the chicory plant family. It's actually great for salads. You can also op to saute, roast, or grill them. When raw, endives can be crisp and bitter but when cooked, their sharp flavor mellows down and actually becomes nutty and slightly sweet.
Endive is exceptionally high in potassium, fiber, and folate. It's also rich in calcium, magnesium, vitamin A, and vitamin K. It also contains B vitamins and vitamin C.
Tomatillos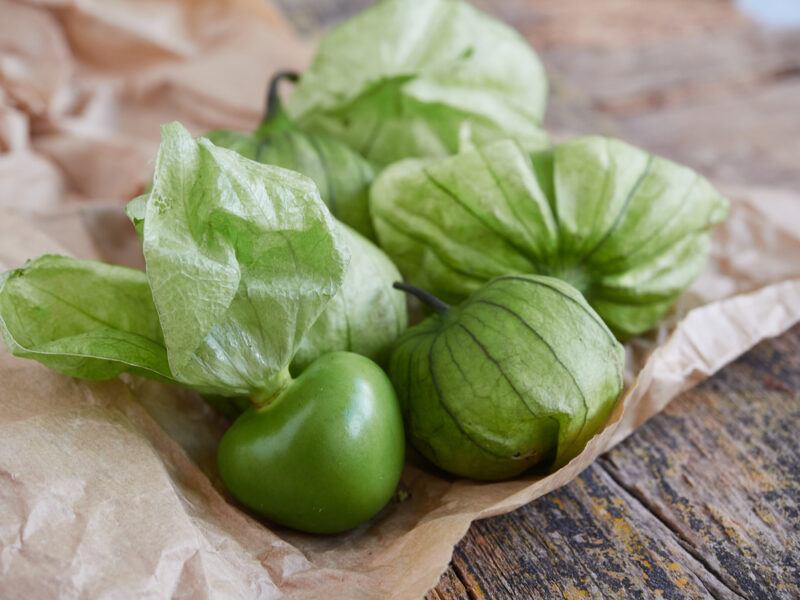 Tomatillos may be mistaken for small tomatoes but they are actually the fruit of a totally different plant that belongs in the nightshade family. These small, green, with thin papery husk coverings tomatillos, have a bright and citrusy flavor with a slightly sweet taste. It's great for sauces, salsas, sauteed dishes, and salads.
Tomatillos are good sources of vitamin C, vitamin K, and niacin. They're also fairly high in fiber. It also contains antioxidants, potassium, vitamin B3, vitamin A, vitamin K, and iron.
Cucumber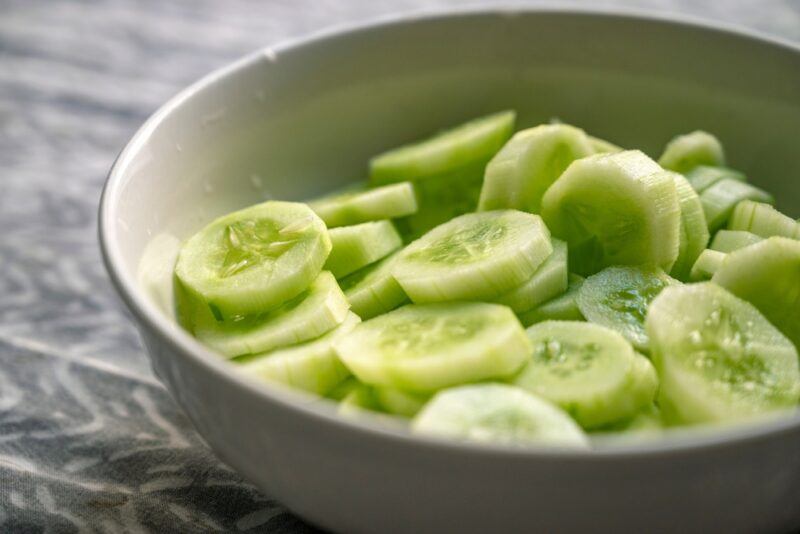 Its crisp and refreshing flavor is always a welcome addition to salads, sandwiches, wraps, or what have you. Frankly, there are so many ways to enjoy this veggie. And it doesn't hurt that it's high in beneficial nutrients.
Cucumbers are packed with phytonutrients and vitamin K. They're also a good source of pantothenic acid and molybdenum. Cucumbers also contain copper, potassium, vitamin C, vitamin B1, manganese, phosphorus, and magnesium.
Summer squash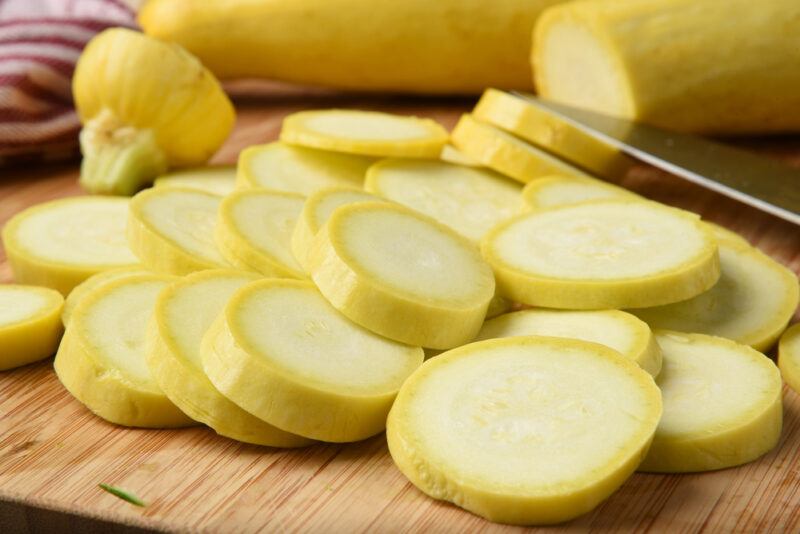 Summer squash, sometimes referred to as soft shell squash, has soft seeds and skin that are totally edible. It can be eaten raw or cooked. You can make healthy noodles from summer squash by using a spiralizer or vegetable peeler.
Summer squash is rich in fiber, manganese, folate, magnesium, riboflavin, phosphorus, potassium, and vitamins A, B6, and C. There are plenty of summer squash varieties to choose from, including green and yellow ones.
Radishes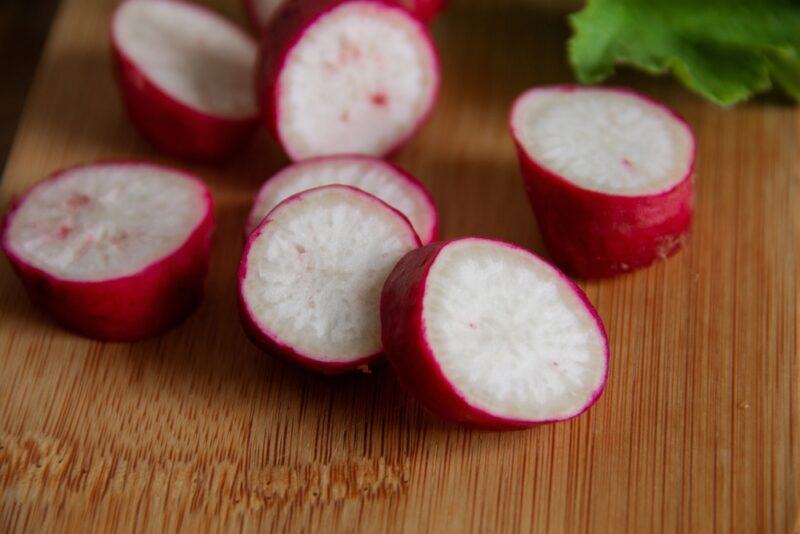 Fresh radishes can taste spicy, crisp, and zesty. Depending on the variety, spiciness can range from very mild to very spicy. It can be eaten raw, say simply sliced in salads or sandwiches, or as healthy snacks. Its young leaves can also be added to salads or cooked in the same way you would spinach.
Radishes are a good source of antioxidants. And although it's a root vegetable, it's very low in carbs. It contains calcium, vitamin C, riboflavin, niacin, thiamine, vitamin B6, folate, potassium, iron, and manganese.
White button mushroom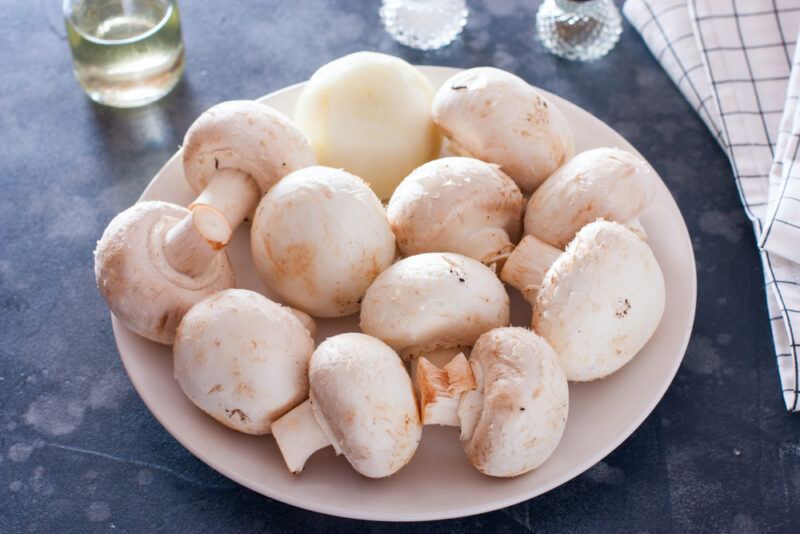 These mushrooms have a mild and earthy flavor that is quite subtle and mellow when raw but intensifies when cooked. They can be sauteed, roasted, added in stir-fries, salads, or soups.
White button mushrooms are high in protein and vitamin D and are a good source of vitamin B12. It also contains fiber, selenium, phosphorus, and folate.
How to Incorporate Keto-Friendly Vegetables in Your Diet
Be cautious of slightly higher-carb veggies
If your goal is, let's say 20g carbs a day, you would want to watch out for vegetables with slightly higher carbs. Although, they're only 'slightly higher' it can easily add up if you're not paying attention. For example, a medium-sized bell pepper has 4 to 7 grams of carbs. The same thing with tomatoes, even if It's only slightly higher, if you eat it with another slightly higher carb veggie, then you might really exceed your 20g carbs limit a day. Check out the carb content of vegetables here.
Use them as a vehicle for fat
Since keto is a low carb, high-fat diet, use low carb vegetables as a vehicle for fats. Let's say saute them in butter, coconut oil, lard, or ghee. You can also try making use of heavy cream and cheese to make cream sauce. Or perhaps indulge in dipping sauces or olive oil salad dressings.
The greener, the better
Vegetables with green color are better for keto diets. They tend to have lower carbs than veggies with color. For instance, go for green cabbage over purple cabbage, or green bell peppers over red or yellow peppers because the green ones are lower in carbs than their colored counterparts.
Also remember that these vegetables will work well in many meals. You can even use them as a part of inexpensive keto dinners.