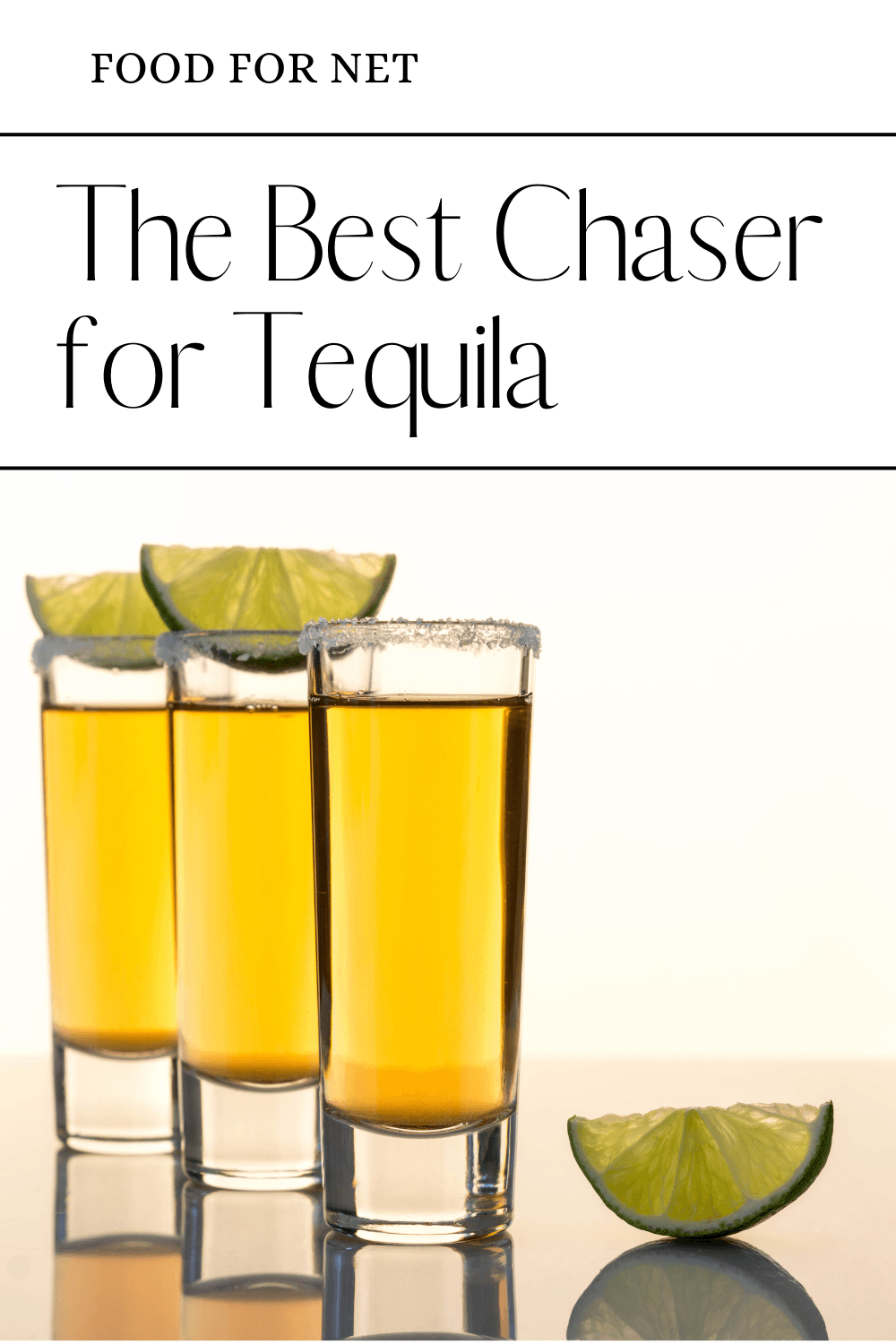 Tequila is a fascinating spirit. For something that must contain a specific ingredient and can only be made in one place, it's wildly popular with thousands of types and variations coming from countless brands all competing in such a small space. The world loves tequila, whether it's in a delicious, fruity, beachside cocktail or you're shooting it down quickly at a party.
Although this is tequila's most well-known purpose, there are plenty of tequila makers out there putting countless hours into flawless production and waiting patiently as their tequila ages to a point of blissful smoothness and complex flavors. These tequilas can either make for delicious, ultra-premium cocktails or go down nicely on their own as a sipper. Even some silver tequilas are so smooth and well-made that some enjoy them neat or on the rocks.
The classic tequila shot will never go out of style, though! Whether you're out on the town or at a private party, shots are a fun way to get alcohol down quickly, and sometimes that's the only real goal. But, doing so can also cause the more nuanced flavor notes to be lost, and even with a nicer tequila, you're often left with a burn. This is why you chase it down with something – it alleviates the harshness while adding more pleasant flavors. The best chasers for tequila is usually something sweet but not always.
The Best Chasers for Tequila
1. Apple Juice
As long as you're using a natural, freshly squeezed apple juice, this is a perfectly sweet way to chase down your tequila. If you want to get the most out of it, something rich and a little more aged like a Reposado tequila is your best bet. El Espolon is a good choice, but there are many others that also won't break the bank.
El Espolon is made with 100% blue weber agaves from the infamous Highlands region of Mexico. The agaves they use have been aged for almost a full decade and are expertly harvested at just the right time. The tequila is rested in lightly charred American oak barrels for about three to five months for the perfect finishing touch of color and flavor.
On the nose, it offers spice, oak, and caramel. The palate follows with notes of cooked agave and a bright, tropical sweetness. Some notes of spice and vanilla balance and complement this well with a long, spicy finish and lingering notes of oak and caramel, coming full circle from the nose.
2. Cinnamon Dusted Orange
This pair of flavors sounds very specific but the combination really does the trick and leaves behind a nice warm, sweet taste instead of the burn of a tequila shot. It also helps the flavor of the tequila linger, allowing you to savor it instead of destroying it like some other chasers. Try it with something a little more complex like Bribon Tequila.
This expression is made by one of the top three families in Mexico who have been making premium tequila since 1924. Bribon is the result of three generations working together, pooling their experience, and creating a lovely, versatile tequila that appeals to everyone regardless of their experience or involvement with tequila.
Bribon only uses fully-matured agaves that are harvested by hand and cooked for a solid 18 hours. They are then fermented using a special, proprietary strain of yeast developed by the family. The resulting liquid is then double-distilled in a combination column and pot still process.
The tequila has a light, vegetal aroma with a touch of salty character. The palate is more complex with notes of fresh fruit and white pepper coming together with a touch of herbs and a warmer hint of caramel and vanilla in the back. The finish is bright and returns to the vegetal notes from the nose.
3. Beer
In some cases, chasing alcohol with more alcohol is the best solution. Beer is a unique drink with an acquired taste, but once you find one you like, it's good for almost any occasion. Unlike other chasers, beer is something that many like to sip on after a shot, rather than truly "chase" the shot down with another quick swig of something else.
Generally speaking, light beer goes well with lighter tequila, and dark beer goes well with an aged expression like 1800 Anejo. This is a good rule of thumb especially if you're new to the tequila/beer combination but that doesn't mean you can't experiment if there's a beer you really love.
1800 Reserva is made in the Jalisco Highlands of Mexico – a place that's just brimming with agave and is the epicenter of tequila. Its agaves are handpicked and bottled with beautiful, iconic bottles that are subtly reminiscent of old Mayan stone pyramids.
Rested in both French and American oak barrels for up to three years, this tequila has toasted coconut, vanilla, marzipan, orange, and a touch of sea salt on the aroma. Its complex nose is followed by spicy, woody flavors on the palate with a thicky, waxy mouthfeel and a nice, dry finish.
4. Lemonade
Lemonade is the perfect substitute for the classic lime chaser, if lime isn't your favorite. It tends to go well with Jose Cuervo Tequila, and their Blanco expression is a good choice for shots. Like the classic lime, the citrus in lemonade cuts through any harsh tones in the tequila, and the sweet flavor leaves a nice aftertaste, allowing you to appreciate the tequila's flavors rather than focus on a burn in your throat.
Jose Cuervo is a best-selling brand and offers a range of tequilas with different levels of aging. Their Blanco is cheap and light, but still smooth and flavorful which makes it a great shooter.
It starts with pepper and cooked agave on the nose, followed by more cooked agave on the palate with peppery, spicy undertones that are well balanced by the sweet lemonade. The finish is smooth with the perfect touch of sweetness.
5. A Screwdriver
Orange juice would do well as a chaser on its own, but why not spice it up with some vodka? Mix up your vodka and OJ before taking your shot and chase it down with the mixture. Alternatively, like the beer, you can make a normal-sized screwdriver and sip it slowly after your shot, fully experiencing and appreciating all the flavors this combination has to offer.
Something flavorful but cheap like Milagro Silver goes well with this.
The silver tequila adds a nice touch to the orange juice without taking it over, allowing the sweet, citrusy notes to shine. It's handcrafted in a process that blends tradition with innovation. The profile on the Milagro Silver is fairly simple, offering fresh, bright flavors of agave on the palate with an unmatched smoothness.
Tequila Food Pairings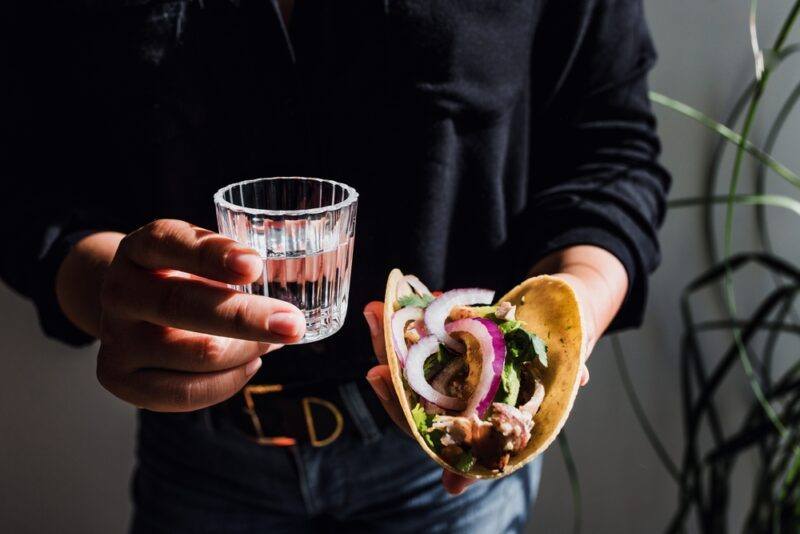 Regardless of where you're taking your tequila shots and mixing up your cocktails, you've got to slow down eventually. Whether you seek out some snacks out on the town or cook something up at home, there are certain things that go extremely well with tequila specifically. If you really want to do tequila right, try pairing it with some of the following:
Tacos. This one is classic. You've probably paired tequila and tacos together before without even realizing it, as they're a delicious and easily-attainable late-night snack. For the best experience, enjoy a fish taco with lighter tequilas, while meatier tacos with things like chicken or pork go well with aged tequila like a reposado.
Dark chocolate. Also quick, easy, and delicious, dark chocolate is another classic tequila pairing. For whatever reason, the flavors and textures complement each other beautifully. It's also incredibly easy to grab a few bites of chocolate and get back to it if you're not done with the drinks for the night.
Nachos. Similar to tacos, the medley of flavors and satisfying crunch of a nice big plate of nachos are the perfect complements to your shots and the chips work well to absorb the tequila a little bit. You can add whatever toppings you want and it's easy to share if you've got a lot of people to feed.
Steak. If you're after a real meal, steak is your best bet. The taste of the red meat complements the flavors of tequila rather than ruining them, allowing for a seamless experience and no bad tastes left behind.
Sushi/raw fish. Raw fish in general goes well with tequila and there are many options here. Things like fish tartare and ceviche are great places to begin, but sushi is extremely versatile with many variations. It's also widely available and easily found. If you love sushi, there's nothing quite like finishing off a night of tequila with a nice California roll or two.