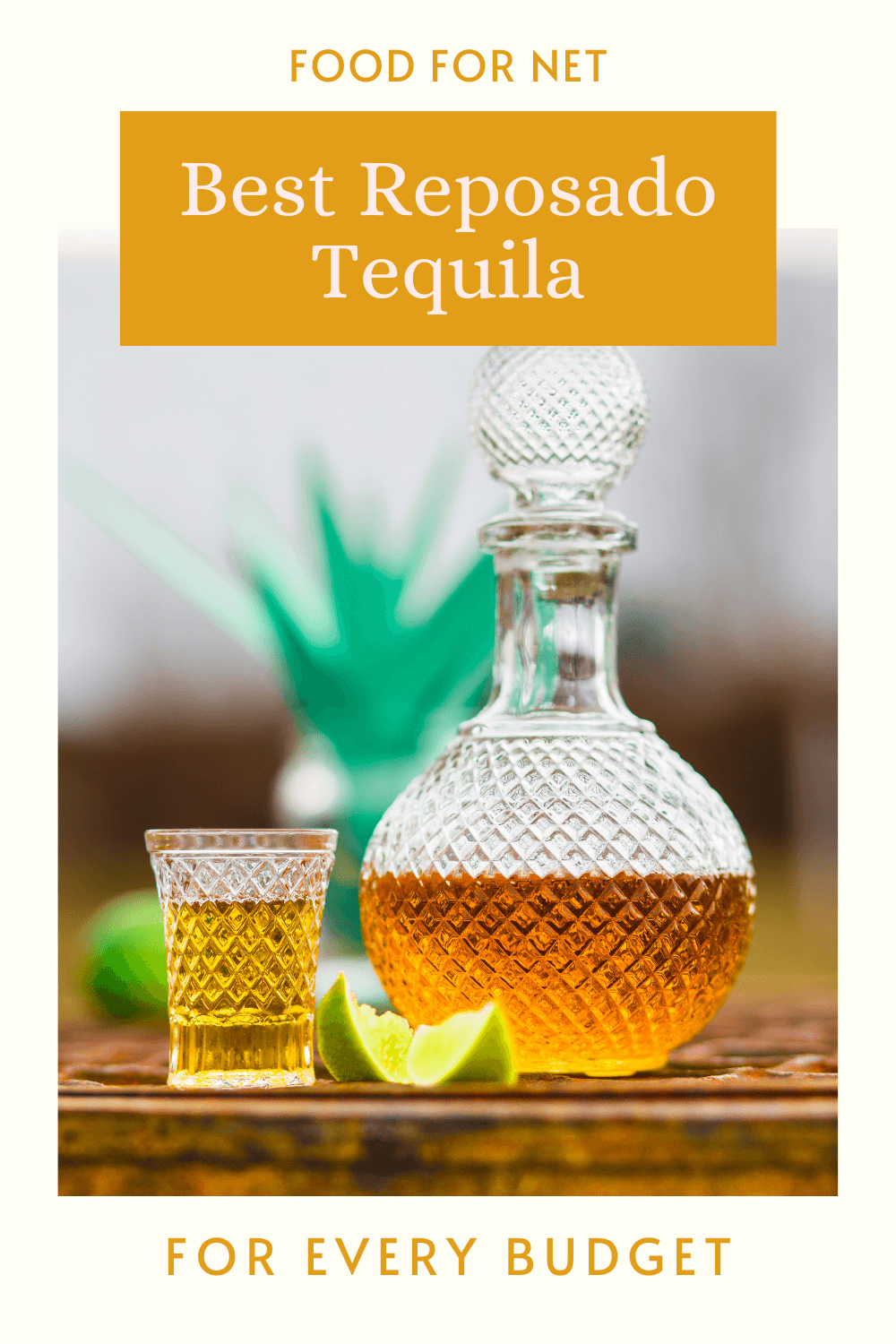 Made from a special species of agave plants, tequila is a bright and versatile spirit that can be enjoyed in many ways. While tequila is often associated with shots and cocktails, many make great sippers.
Tequila is broken down into three categories – blanco, reposado, and anejo. Blanco (or silver) tequila is often cheapest because it's aged for the least amount of time. It's often thought to be the purest of tequilas as there isn't much inhibiting the natural agave flavor. Its low price point is what makes it a go-to for drinks and shots.
Blanco is the least aged tequila, and anejo is the most. There's even a sub-category known as extra anejo that's aged even longer. The best reposado tequila is one that falls right in the middle – aged between two months and one year.
While used for shots at times, it's also an excellent choice for mixed drinks. It's not usually as cheap as blanco but it doesn't carry the higher price tag of anejo, either, so you don't feel too bad about using it up. The slight aging that it goes through softens it just enough to perform well in a variety of cocktails.
While all reposado tequilas have some things in common, you'll still find quite a variety. The difference between a bottle of reposado aged for two months and one aged for the full year will be noticeable.
While a few months isn't much compared to the years and years other spirits age, it's still enough to develop a unique flavor profile without losing the bright agave notes that are common in a blanco tequila. Reposado tequila is truly the perfect middle-ground in more ways than one. Common flavor notes in a reposado include caramel, honey, chocolate, vanilla, cinnamon, and in some cases, chilies.
Some producers go a step further and use barrels that used to house other spirits like bourbon or cognac. This imparts even more flavors into the drink during the few months it rests. It's these more strongly flavored reposados that tend to do well in cocktails. Lighter, more subtly flavored options may be better enjoyed sipped neat or over some ice.
However much aging the tequila goes through, the time spent in barrels also gives it a nice golden hue, immediately setting it apart from the clear blanco tequila and the darker colors of an anejo.
Though the variance within the reposado category is only ten months, that span offers a whole world of flavors and options. Whether you want a light sipper or a stronger flavor profile to support your favorite cocktail, there's a reposado for every purpose and every budget.
If you're new to reposado tequila, start by deciding what exactly you want it for, and what budget you're working with. Then, use this list as a guide in choosing the best reposado for your purposes.
Best Reposado Tequila
Bottom Shelf Tequila Reposado
1. Herradura Reposado Tequila

Herradura is one of the harbingers of reposado, introducing their first rendition in 1974. The expression set the standard for the reposado category, with its enticing, aroma, and well-rounded, balanced palate.
Their Reposado Tequila is also aged for a full eleven months, which is nine months more than the standard time for reposado. In addition to its complex profile, the aging gives it a deep and unique copper color.
The nose is rich with delightful spices, followed by a palate full of butter, vanilla, and agave. It's an exhilarating balance of sweet and spicy.
2. Partida Reposado Tequila

Partida Reposado Tequila is among the highest-rated reposados, earning the "Best Reposado Tequila" award at the Ultimate Spirits Challenge. It's aged for a solid six months in ex-bourbon oak barrels.
The aroma is complex, with notes of cooked agave, vanilla, butter, caramel, bourbon, almond, and hazelnut, each individually noticeable. The palate follows with the same flavors, offering an amazing mix of sweet and nutty.
The mouthfeel is silky with an incredibly smooth finish. These things make it great as a slow sipper, with many flavors to savor. It'll also bring any tequila cocktail to the next level.
3. El Espolon Reposado Tequila

El Espolon Reposado Tequila is made from well-matured, hand-picked agaves that are harvested after almost a full decade of growth. Once the heart of the agave has been shredded and cooked, Master Distiller Cirilo Oropeza leaves it to ferment, always with rock music playing in the background!
The tequila is then twice distilled for about five and a half hours, which is two hours longer than the average reposado. It's then aged for three to five months in new Amerian oak barrels that are lightly charred.
The aroma is spicy with notes of caramel and a touch of oak. The palate follows with cooked agaves and tropical notes. A background of spices and vanilla balance it nicely. The finish is long and spicy with a touch of caramel and oak.
Middle Shelf Tequila Reposado
1. Tequila Ocho Reposado

Ocho Tequila began in 1937 when the Camarena family first began making tequila. They quickly partnered with a local restaurant and bar owner who happily sold and promoted their tequila. This helped them grow, and they are still thriving today under a third-generation Master Distiller.
Tequila Ocho Reposado is aged for eight weeks plus eight days – just one way that the company pays homage to their lucky number Ocho, or "eight" in English. The tequila spends its time in ex-American whiskey barrels and is bottled at 80 proof.
The nose offers a simple aroma of soft, gentle vanilla. The palate follows with almonds, cinnamon, tapenade, and a touch of oak. The mouthfeel is warm and the finish is long.
2. G4 Tequila Reposado

G4 represents the fourth generation that's running the distillery. They follow a pretty standard process, cooking the agaves for 22 hours and double distilling them in copper stills. What makes them a little unique is that the water they use is half spring water and half collected rainwater. Their Tequila Reposado is then aged for six months in ex-bourbon barrels.
On the nose, you'll find a uniquely savory combination of zesty jalapeno and sweet tomatoes. The palate follows with more jalapeno, mint, basil, and green pepper. The finish is laced with black pepper and a touch of vanilla to add a splash of sweetness and a little balance. It's a great mixer or an interesting sipper.
3. T1 Tequila Repo Excepcional

This special expression is made with 100 percent blue agaves exclusively from the Highlands, some of which are much more mature than usual. It's carefully autoclaved and double-distilled before spending six months in extra-old scotch barrels. It's then bottled in a unique and extremely distinctive Aladdin-style bottle.
The color of T1 Tequila Repo Exceptcional is pale like straw and the nose is creamy with spicy notes of cinnamon and ginger with stewed agave. These are all present on the palate along with a touch of nuttiness and pine with a creamy feel. The finish is medium and offers a touch of pepper.
Top Shelf Tequila Reposado
1. Clase Azul Reposado Tequila

The entre Clase Azul collection is top-of-the-line, premium tequila from the infamous region of Jalisco, where the best of the best is produced. Clase Azul Reposado Tequila is made from 100 percent organic blue weber agaves which are cooked for an above-average 72 hours.
Every part of the process is closely monitored and carefully executed to produce the utmost best quality possible. The result is a silky smooth expression with a rich and unique flavor profile.
The nose offers a mix of fruity and woody aromas followed by an equally woody flavor with strong notes of cooked agave, caramel, and vanilla.
2. Roca Patron Reposado

Ever the household name in the world of tequila, Patron has created something unique with their Roca Patron Reposado Tequila. Roca comes from the Spanish word for "rock" and the entire Roca collection is bottled at a higher ABV than their core selection.
Once harvested, the agaves are crushed by a two-ton volcanic stone, a method that dates back centuries and works well to break down the fibers. After fermenting, the agave is distilled in small batches using handmade copper stills to create a nice earthy flavor. It's aged in used American bourbon barrels.
The nose offers a mix of American oak, citrus, and vanilla, followed by a smooth palate. You'll find flavors of caramel, ginger, and mushroom with a complex, lingering finish.
3. Don Julio Reposado

Another well-known name in tequila, Don Julio pulls out all the stops for their Reposado. It's aged for eight months in American white-oak barrels and is made with 100 percent blue weber agaves. It's the prime example of a perfect barrel-aged tequila.
Every single bottle features a special number that signifies where the tequila was made, offering an extra level of authenticity not often found elsewhere.
The drink offers an inviting aroma of cooked agave and subtle citrus. The palate is oaky with notes of pepper and a touch of fruit and citrus with a slightly bitter undertone.