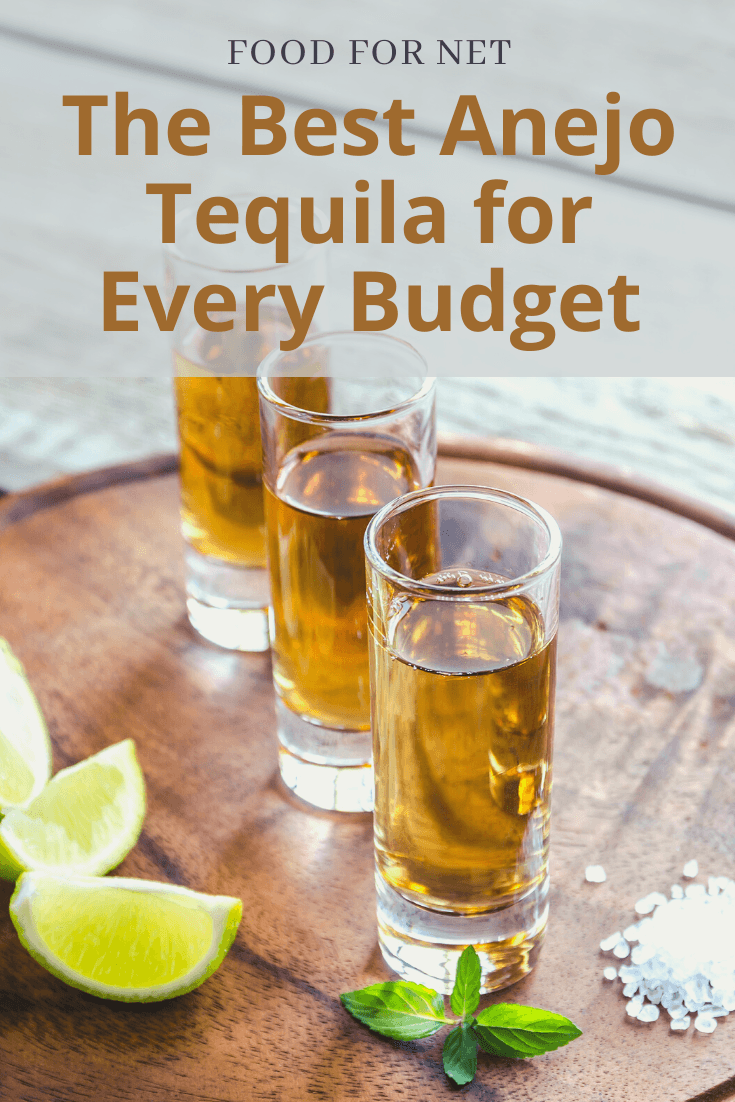 There are three main types of tequila, each with distinct characteristics and unique purposes. While any type of tequila can work well sometimes, other times you'll want something more specific, like the best Anejo tequila. So, what are the differences?
Blanco, also known as silver, tequila is unaged. This creates a simple flavor profile that's heavy on the agave. Good ones are made from only the agave plant. Because they are so basic and fast to make, these tequilas are often the cheapest. They are also popular for use in cocktails and as shots.
Reposado tequila is a mid-range category of tequilas that are "rested." It's called rested because they do sit in the barrels for a time, but not long. The average is about two months. Here, the flavor mellows and takes on some characteristics of the oak barrels, including an oaky flavor and a golden color. Reposados are also popular for shots as well as premium cocktails.
Anejo tequila is the top shelf of tequila. Regular Anejo is aged for at least a year, sometimes more. Three years and it earns the title of extra Anejo. You'll find the bottom shelf Anejos are still a little on the pricy side. The best Anejo tequila is one with a bold and complex flavor profile with noticeable oak coming from the time spent in barrels.
The more complex and layered the flavor is, the more renowned, and often expensive, the bottle is. Small batches and single-estate agaves also contribute to the higher prices of many premium Anejo bottles.
Anejo tequila is not generally meant for shots. You may choose to use one in a special mixed drink at home or with friends. But for the most part, Anejos are made to be enjoyed neat as you pick out their many layers and unique flavor notes.
The Best Anejo Tequila For Every Budget
Bottom Shelf Anejo Tequila
1. 1800 Reserva Anejo Tequila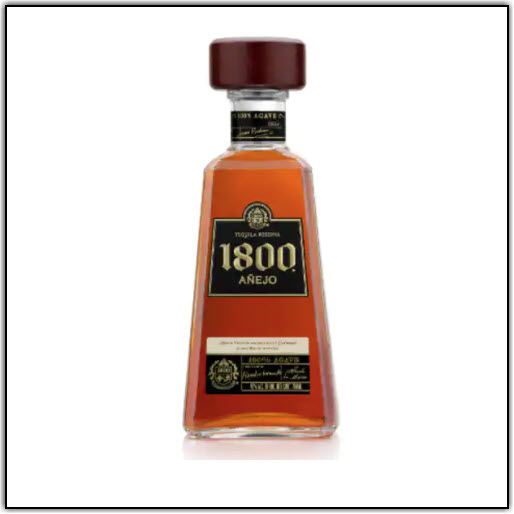 The 1800 Reserva Anejo Tequila is made with premium, hand-picked blue weber agave harvested at its peak. It's aged for 14 months in French oak barrels, producing a rich, bright amber color.
Its aroma is subtle but complex. You'll notice toasted coconut, vanilla, dried orange peel, marzipan, and a touch of sea salt. It has a thick and waxy mouthfeel and a palate laden with spice. Wood and pepper are strong and the finish is dry.
As Anejo tequilas go, this is a softer, simpler option with less complexity than many of its counterparts. In exchange, you get a solid Anejo with an affordable price tag. It's the perfect compromise for those who prefer the taste of an Anejo tequila but like to shoot rather than sip.
2. Don Sergio Anejo Tequila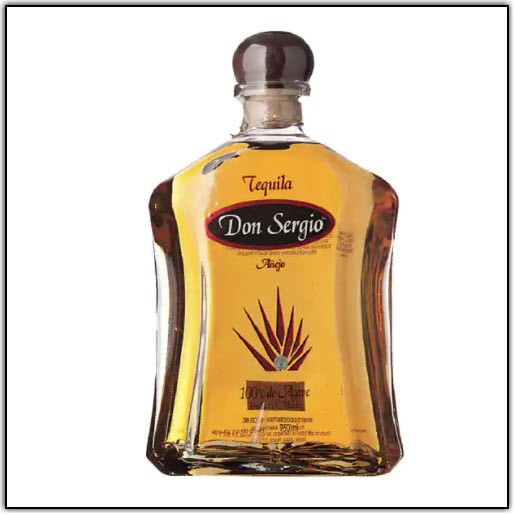 Made from 100 percent blue agave, Don Sergio Anejo Tequila is one of several in a collection of premium blue agave tequilas. All tequila at Don Sergio is handcrafted in small batches to closely monitor quality and ensure a delicious, silky smooth spirit every time.
Their tequilas are made to be good for sipping as well as offering a solid base for a great cocktail. It's a family-run business that thrives on its combination of traditional distilling methods and state-of-the-art modern technology.
This Anejo offers an aroma of cinnamon, cloves, and vanilla with hints of chocolate and butterscotch. The palate is slightly more savory with a subtle nutty flavor followed by smooth butter toffee and a spicy, peppery finish. The spirit won a commendable silver medal at the San Francisco Spirits Competition.
3. Milagro Anejo Tequila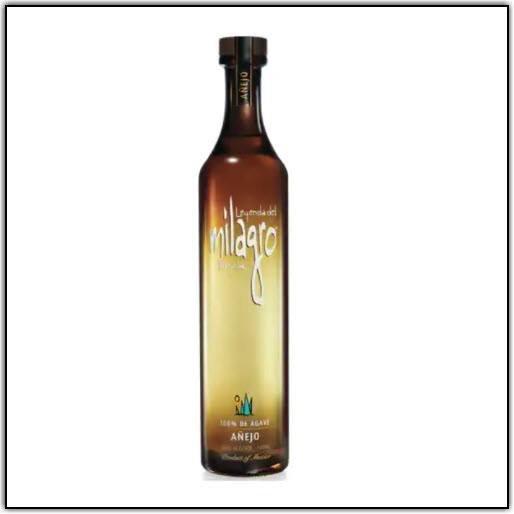 Milagro Anejo Tequila is aged 12-14 months in American oak barrels. Its taste is smooth and refined and very agave-forward. Milagro grows its agave on their estate and they are widely known for the fresh, bright, distinct agave flavor in all their tequilas.
Innovation meets tradition at Milagro, where everything is hand-crafted to ensure quality while always being triple-distilled.
Their Anejo is fantastic for sipping and is enhanced even more with a little ice. It offers a sweet, subtle aroma with simple notes of caramel and vanilla. Both are also present on the palate, followed by a fruity sensation with noticeable plum flavors. The finish is medium-length and offers a mix of fruit and spice.
Middle Shelf Anejo Tequila
1. 123 Organic Anejo Tequila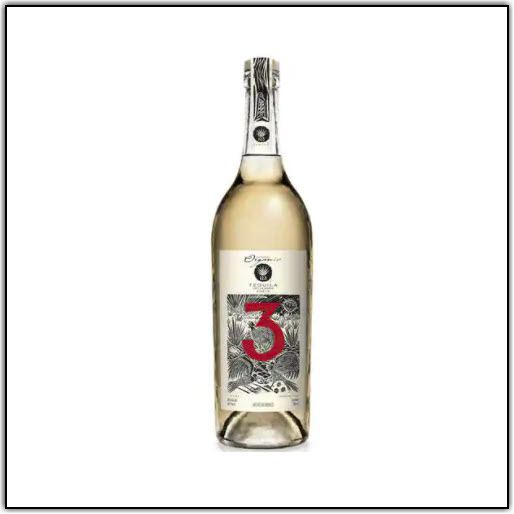 123 founder David Ravandi has always been equally passionate about creating delicate, complex floral spirits as producing a quality product using sustainable practices and packaging. These interests combine beautifully in this wonderful Organic Anejo Tequila.
All spirits produced by the company are bottled with hand-blown, recycled glass, bearing labels that are printed with soy ink on recycled paper. It's the culmination of many small details that make this tequila an amazing, ethical, healthy choice inside and out.
The spirit is aged for 18 months in oak barrels, giving it prominent woodsy characteristics. Hanin and wood oil are prominent on the nose, followed by sweet, rich notes of chocolate and caramel on the palate. It's an interesting spirit that develops stronger hints of flavor as it spends time in the glass.
2. Casa Noble Anejo Tequila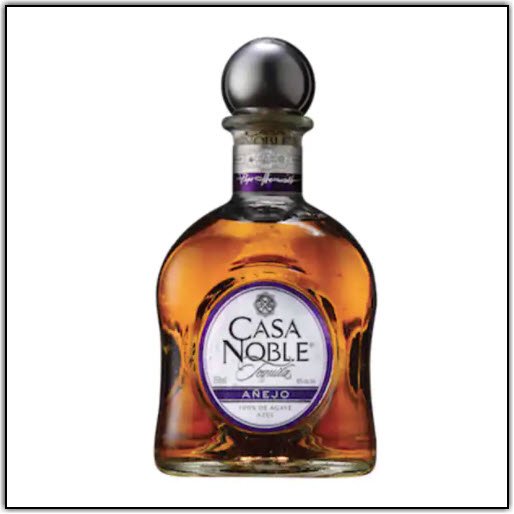 Casa Noble Anejo Tequila is triple-distilled and crafted by a seventh-generation tequila master. Tequila has been the family business for decades and the experience behind each bottle is unmatched. This expression is a luxury.
The agave comes through on the palate in an incredible way, one that a true tequila fan won't be able to get enough of. It's aged in new French white oak barrels for two whole years, much more than most other Anejo tequilas.
The result is a richer, more complex flavor that doesn't negate the notes of agave. The finish is just as smooth. The aroma is just as complex with notes of dried fruit and warm spice with a hint of sweet vanilla, chocolate, butterscotch, and cooked agave.
3. Patron Anejo Tequila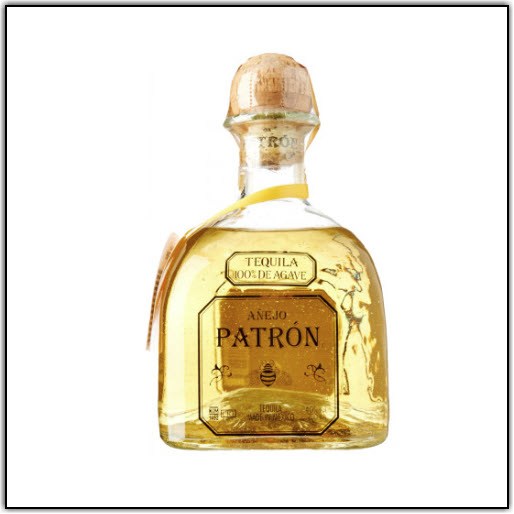 Patron is an undeniable household name when it comes to tequila. Each of their efforts finds itself at the top of their respective categories, and for good reason. They produce a top-quality product at every level that won't break the bank.
Their Anejo Tequila is handcrafted from only the best weber blue agaves and aged for 12-15 months in small white oak barrels. It's carefully double-distilled in small batches and offers its signature notes of oak wood, vanilla, and raisins on the nose.
The palate follows with similar notes of honey, oak, and raisins. The finish offers a smoky undertone with sweeter notes of caramel.
Top Shelf Anejo Tequila
1. Casa Noble Single Barrel Extra Anejo Tequila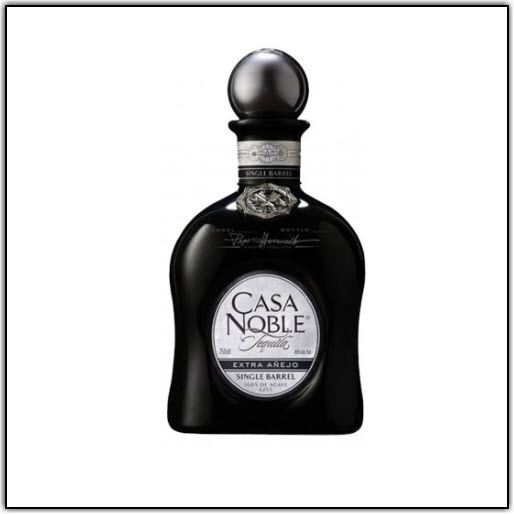 Casa Noble comes in strong once again with their Single Barrel Extra Anejo Tequila. This expression is aged and finished in French oak and is one of many successes in their single barrel program.
The spirit is triple-distilled in a copper pot still, giving it rich notes of oak to go with the noticeable agave flavors. It's produced in small batches with knowledgeable distillers monitoring every step of the process to ensure quality standards are met.
While it's not a cheap bottle of tequila, its quality matches the price. It's a fine tequila made with world-renowned methods. Its small-batch production and single-barrel nature mean it's a rarer expression often harder to come by than most, making it even more valuable when you do find it.
The nose is sweet with notes of agave, caramel, oak resin, and vanilla. The palate follows with similar notes of oak and vanilla, hints of mature agave, and an incredibly smooth finish.
2. Don Julio 1942 Anejo Tequila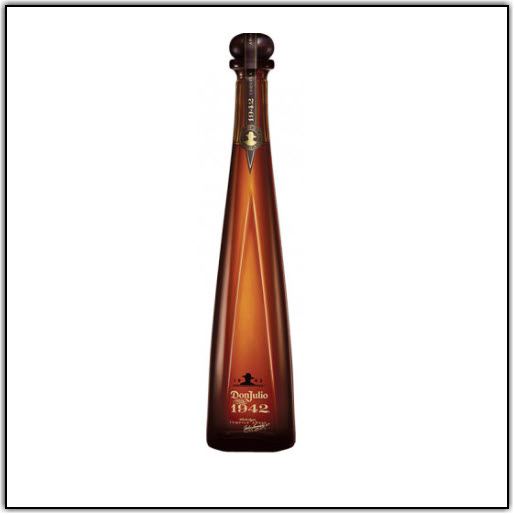 Another well-known name in the world of tequila, Don Julio never disappoints. Their Anejo Tequila is named with the year 1942 to commemorate the year that Don Julio himself began the journey to tequila master, at age 17.
The tequila is made from 100 percent blue weber agave which is harvested by experts after 7-10 years. They hand pick the plants and hand cut them uniformly to maximize the quality of the juice.
The tequila is made in small batches and aged for an impressive two and a half years. The iconic drink offers oak, toffee, and pleasant herbal notes on the nose followed by a smooth and well-rounded palate. You'll notice the taste of baking spice, cracked pepper, mint, and a hint of butterscotch.
3. Grand Mayan Ultra Aged Anejo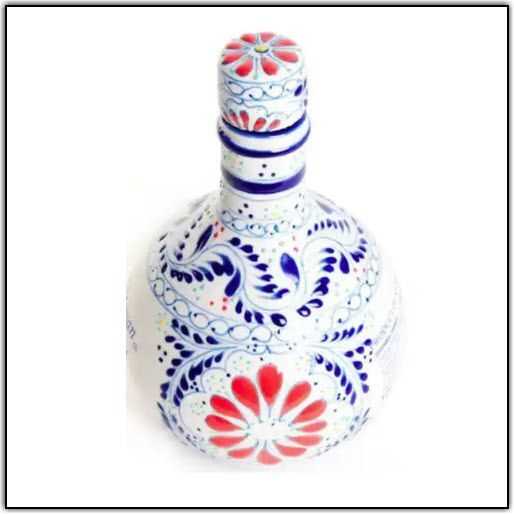 Grand Mayan Ultra Aged Anejo is another expression in the fairly new extra Anejo category, which surfaced around 2007. This title is given to tequilas that have been aged for at least three years. The extra age is worth noting as this often changes the flavors, aromas, and overall experience.
This extra Anejo tequila is a rare one, coming from the La Cofradia distillery and aged for a total of five years. It was made to be sipped slowly and enjoyed, never taken as a shot.
Its exquisite, delicate nature is reflected in the beautiful, hand-painted bottle it comes in. In addition to tasting great, the tequila adds a touch of elegance and flair to your home or bar.
The aroma is complex, offering a mix of sweet and spicy with brown sugar, cocoa, and a touch of jalapeno. The palate is thick and offers notes of clove, coriander, cocoa, butter, and sarsaparilla. The finish is spicy with black pepper and cinnamon.