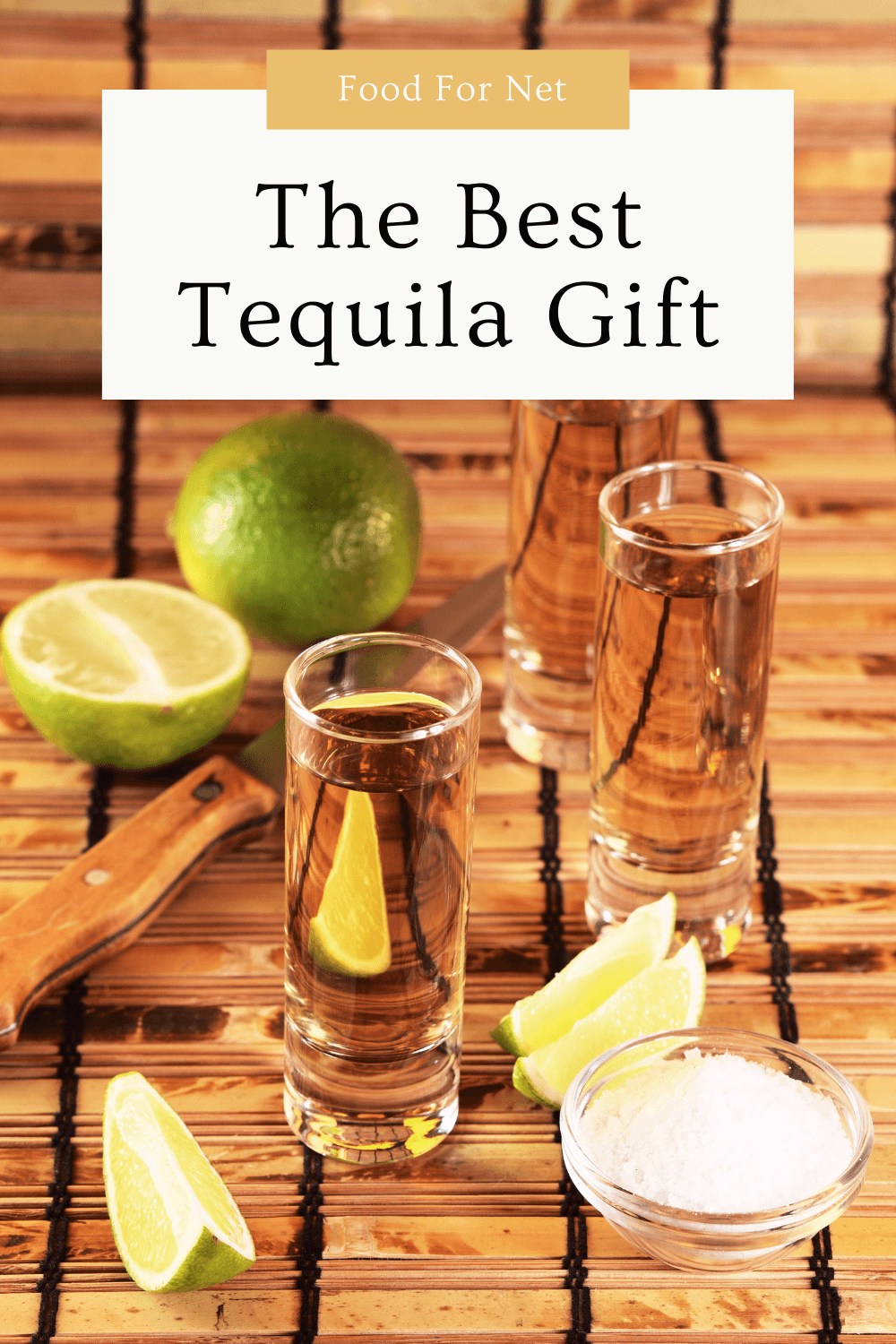 Tequila is a fun, delightful spirit that comes from the expert and passionate heart of Mexico. Although each and every bottle of tequila is made from the same thing – blue weber agaves – the variety in flavor, texture, and even aroma is vast. Expert distillers from all over Mexico work hard to grow and cultivate quality agave plants and then work just as hard and diligently to turn them into amazing tequila.
Whether you love taking tequila shots, have a favorite tequila-based cocktail, or appreciate the nuances of an aged tequila sipped neat, there's an expression for everyone. There are some, though, that have a true passion for tequila. They love it, they admire it, and they strive to broaden their horizons and enhance their experience. This is where you come in – if you're looking for the best tequila gift to impress one of these people, you've come to the right place.
Below you'll find a list of beautiful, practical, and unique gifts you can get your tequila-loving friend or family member, and a tequila recommendation to go with it. Each of these is sure to impress the person in question, add some beauty to their home, and improve their overall tequila experience. You really can't go wrong with any of these – you may even want to keep one for yourself if you share their love of the spirit!
P.S. If your budget allows it, there are some extremely extravagant bottles of tequila out there.
Top Tequila For Gifts
1. Tequila Flight Set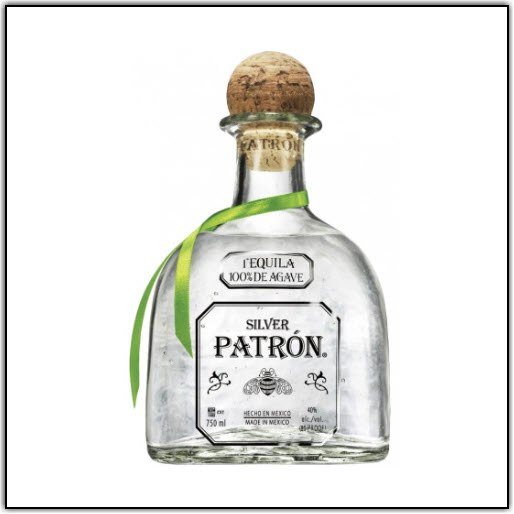 Whatever your personal favorite thing to do with tequila is, there's no denying that it's great for shots. Whether you shoot it straight or make up some fun and more complex tequila shots, something like Patron Silver is a fantastic go-to tequila.
Patron Silver is a premium and unaged whiskey that comes from a state-of-the-art facility in Jalisco Mexico. They take pride in their process, which famously produces many best-selling tequilas, but they also take great pride in their craftsmanship. Their bottles are unique, hand-blown, and individually numbered with some small touches that make them quite beautiful.
The aroma on this one is fresh and full of citrus fruit with a touch of earthy vanilla and spice. The palate is smooth and sweet with citrus and floral notes dancing on the tongue. The finish is light and peppery with a touch of cinnamon.
It's the perfect tequila to go with this lovely handmade flight set. This beautiful gift is made of wood and includes four slots for shot glasses, a place to put salt for the rims, and extra room on the board for anything else you may want to include when serving said shots. This could be a wedge of lemon or lime to chase the shot, for example. It's a simple, useful gift that any tequila fan is sure to love.
2. Proper Tasting Glasses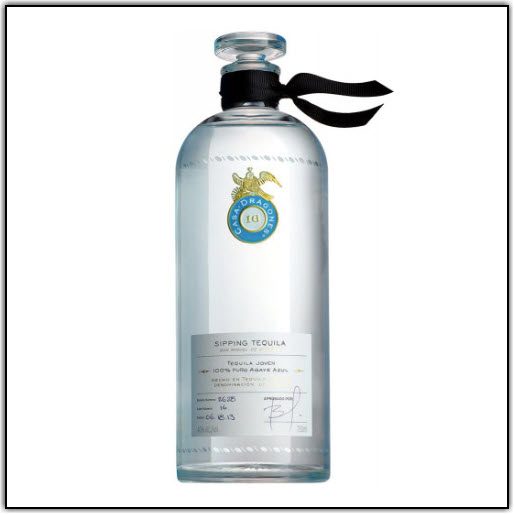 While shots might be the popular way to drink tequila, you shouldn't rule out some good old-fashioned sipping. Not every tequila is suitable for sipping neat, but when you find one that is, you're in for a treat.
One example is Casa Dragones Joven Tequila. Made in small batches, this silver tequila is made entirely from blue agave and rested for five years in new American oak barrels before bottling. They use modern techniques to remove all harshness and impurities, which is part of what makes the tequila so good for sipping.
It has subtle citrus and floral notes on the nose with a soft, smooth palate and notes of pear, vanilla, and spicy undertones. The finish is clean and warm with a hint of hazelnut.
This lovely sipping tequila pairs well with this classy set of tequila tasting glasses. These glasses are perfect for sipping your tequila if that's what you choose to do and they're the perfect gift for a tequila aficionado. The set of two means they can easily enjoy their tequila with a friend or try two different varieties themselves! Either way, it's nice to have a glass dedicated to enjoying tequila rather than having to pull any old thing from the cupboard.
3. Custom Decanter and Premium Tequila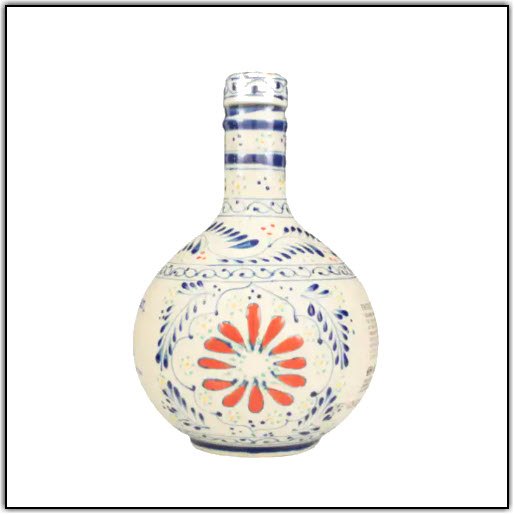 If your tequila-loving giftee already has a set of glasses for sipping, another great option is this beautiful custom decanter. This is the perfect place for them to keep their favorite sipper, and when not filled with tequila, they'll be tempted to keep it out on display anyway.
Featuring a lovely curved shape, the decanter has a traditional tequila label design, which is where you select what name and year is printed on the bottle. It's made from premium Italian glass and holds about 23 ounces of tequila.
A bottle of Grand Mayan Ultra Aged Anejo is a perfect companion to such a decanter, though any premium tequila with a clean profile and robust flavors will go well with the gift. This one comes in a beautiful, colorful, hand-painted bottle and is aged for about five years. With delicious, rich, balanced notes of chocolate, oak, and nuts, this bottle was made specifically for sipping and nothing else – though it would go well in select, premium cocktails if you so choose.
4. Agave Art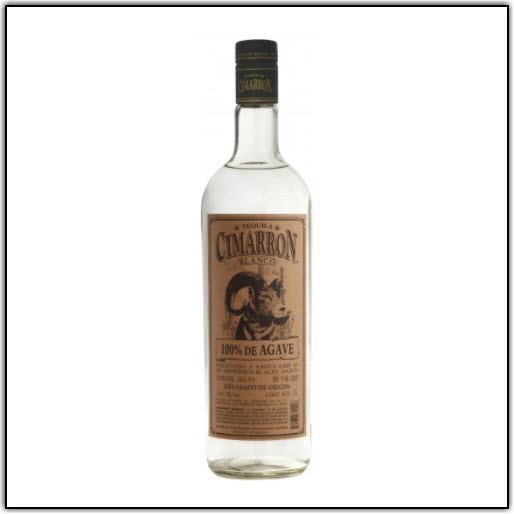 If someone really does love tequila, they'll certainly appreciate a nice piece of related art for their home. Tequila-themed art is abundant, partially due to the striking appearance of the agave plant itself. As agaves are the heart and soul of tequila, it's the perfect thing to represent your love of the spirit.
This beautiful agave sculpture is an excellent choice. It's sophisticated, textured, and made from resin and fiber with a weathered ivory finish. It's durable enough to be displayed outside or goes well as a table centerpiece or indoor decoration.
It's the perfect way to subtly show off a love and appreciation for tequila while adding a lovely touch to the overall look of your home. If you'd like to supplement the gift with actual tequila, a bottle of Cimarron Tequila Blanco is a great choice. It's a quality bottle at a reasonable price and it has an artful look itself, with an old-fashioned label and a beautiful depiction of a ram.
This tequila is made by experts in Jalisco from estate-grown agave. The aroma has notes of earthy veggies, herbs, and warm spice. The palate is bright and fruity with notes of agave, papaya, and pineapple with a warm, bold finish.
5. Mezcal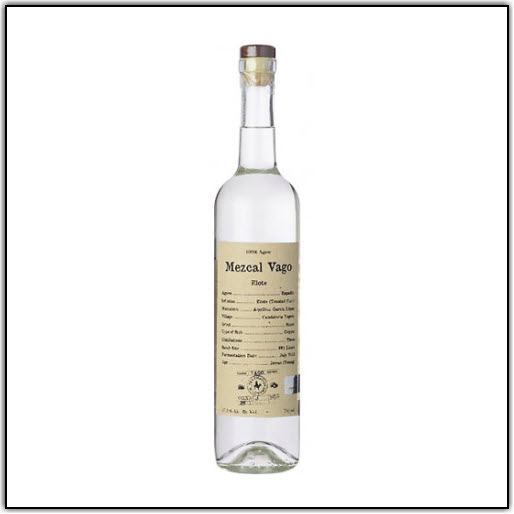 If your giftee is a true tequila fanatic, there's a good chance they'll enjoy mezcal just as much. Mezcal is also a great choice if your tequila-loving friend has everything there is to have when it comes to tequila. Mezcal is similar enough to be a safe bet, but still different enough to pique their interest.
Technically speaking, tequila is a type of mezcal, so they're in the same family. Tequila is made specifically from blue weber agave but mezcal is a bit broader and can be made from any type of agave. This gives it more opportunity for different flavors and even textures. It's often a little stronger than tequila, too.
A great place to start is a bottle of Mezcal Vago Elote. This mezcal comes from a tiny village with a population of just over 200 people and uses home-grown Espadin agave. The climate is very warm and dry, which contributes to the final result of this expression. The aroma offers notes of sweet potato, flint, and citrus, with notes of bananas, anise, and caramel on the pleasant, woody finish.
To help your friend get even further into mezcal, you can accompany this bottle with a helpful book on Finding Mezcal. This book takes a deep dive into the history and culture of mezcal and also includes 40 interesting recipes!
Have Fun With it
Tequila is a rich and versatile spirit that's always the harbinger of a good time. Whether it's wild shots, creative cocktails, or a more relaxed sipping session, tequila is fun and your tequila gift-giving endeavor should be, too. If you're buying for someone who truly loves tequila, they'll love anything on this list or even similar things that enhance the tequila experience and make things better.
Additional gift ideas include tequila recipe books, fun and/or custom shot glasses, cocktail-making kits, a tequila of the month club, or perhaps a bottle of lesser-known vodka from a small craft distillery that's still up and coming. Discovering new flavors and expressions is a large part of enjoying tequila on a regular basis, so helping your giftee expand their horizons is never a bad idea.
If you don't know much about tequila yourself, follow this basic guideline if you decide to buy a bottle for your friend:
Blanco: Also known as white or silver tequila. Always clear and aged for the least amount of time. Often light and bright with a little burn. Usually the cheapest
Reposado: This is your mid-range tequila that has some color to it which comes from the moderate amount of aging it goes through. It's also right in the middle when it comes to price.
Anejo: This tequila is aged for the longest – sometimes many years. It often has deep, rich color and complex flavors with a smooth finish. It tends to be the most expensive.