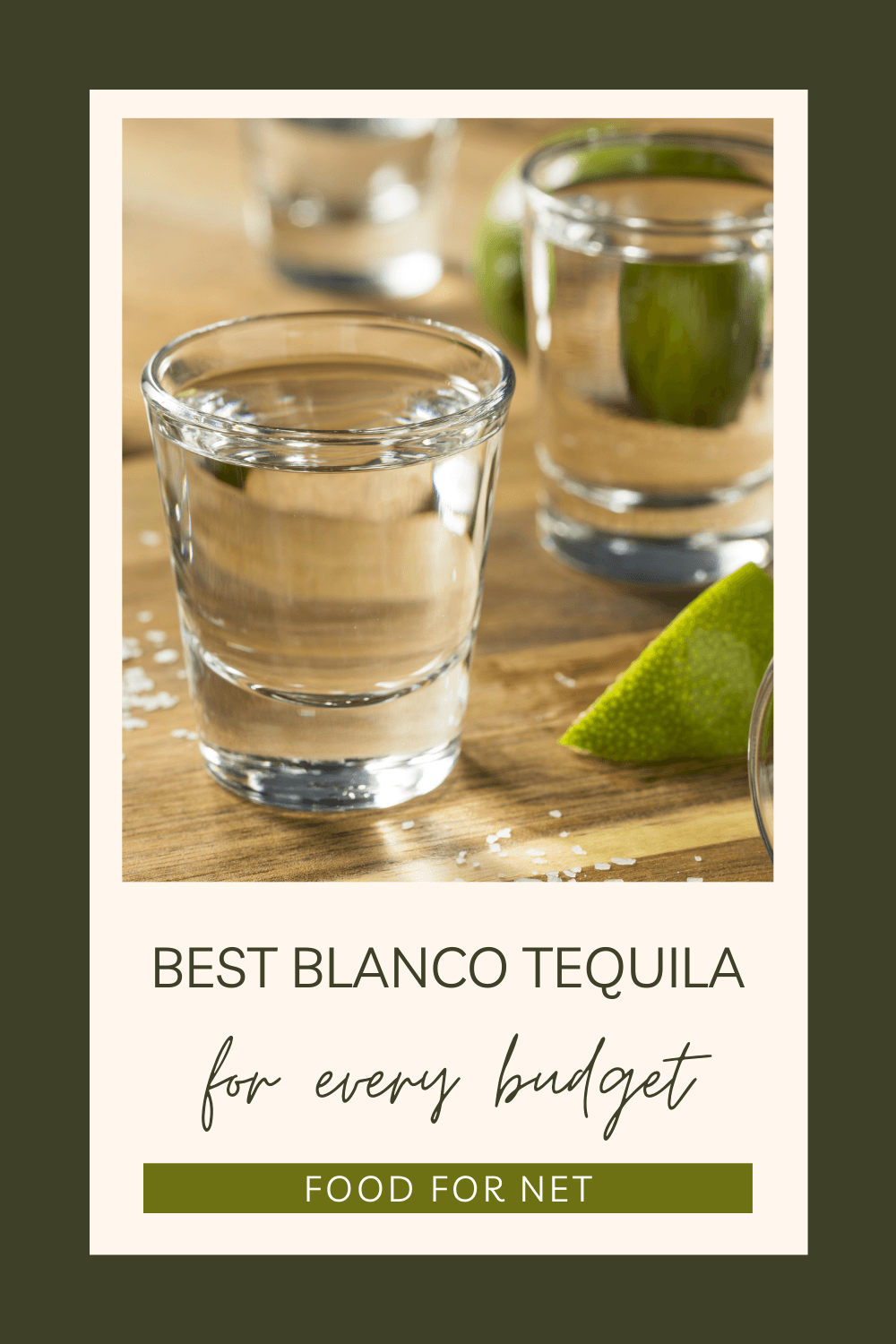 It's true that blanco tequila is the cheapest tequila you'll find. Many take this to mean it's of lower quality than other types like reposado or anejo, but this is untrue. In this case, the cheaper price is more about aging than anything else. Blanco tequila is unaged, bottled within a few weeks (maximum) of distillation. The law requires tequila to be "aged" for at least 14 days, though this brief period of sitting doesn't change anything about the color or flavor.
The lack of time spent in barrels means blanco tequila is produced faster and easier than other types, thus making it cheaper. It's the price point and fairly neutral flavor that makes blanco tequila popular for cocktails and as shooters, not the poor quality. Blanco tequila is actually the purest form of tequila, especially if you go with a bottle that's 100 percent agave instead of the minimum required 51 percent.
The best blanco tequila is completely clear in color and heavy on the agave in both aroma and flavor. Blanco tequilas are typically used for mixing, but if one is going to sip on it, it's because they like the smell and taste of agave. If you're looking for a sweeter, more robust, and complex tequila, you'll go for a reposado or anejo with aging and, sometimes, added sugars and flavors.
While you can, theoretically, use a nice blanco tequila in any cocktail it does best in light, fruit, citrus drinks like a margarita. Reposado often has notes of vanilla and oak, making it ideal for heavier cocktails. Anejo tequila often acts as a whiskey substitute in a tequila old-fashioned or tequila Manhattan.
Fun fact – there are 166 species of agave, 125 of which are found in Mexico – where all tequila is made. But, only one species can be used for tequila, the blue weber agave. All other species of agave can be distilled into a tasty beverage, but if it's not blue weber, the drink is called mezcal. While mezcal is a fairly well-known drink in Mexico, its popularity has not spread nearly as much as tequila.
While blanco tequila doesn't have to age in barrels, some say it's "aged in the ground" instead, because of how long it takes for agaves to mature. They will be in the ground between 8-12 years and are often harvested by hand so as to preserve them and select only the best.
Tequila, whether the cheapest bottle on the market or the most expensive specialty expression, is a true labor of love from start to finish. Some distilleries even have the entire process take place on their own estate, to ensure everything is done correctly and the materials and ingredients are of the highest quality.
This includes everything from planting, caring for, and harvesting their own agave to processing every step of tequila within the property – fermentation, distillation, resting/aging, and bottling.
Best Blanco Tequila
Bottom Shelf Blanco Tequila
1. Tres Agaves Organic Blanco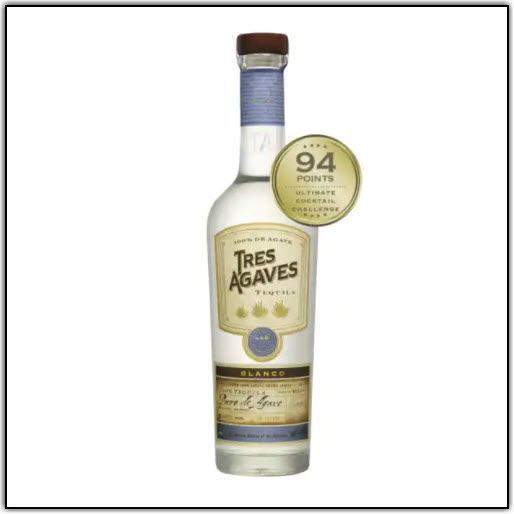 Tres Agaves Organic Blanco Tequila is pure and unaged. It goes right from the stills to the bottle, capturing the clean, bold flavor of pure agave – the goal of many blanco tequilas. While the low price point and somewhat predictable flavor make blanco tequilas a popular choice for cocktails and mixed drinks of all kinds, this one is special.
The Master Distiller at Tres Agaves has a passion for margaritas and as such, their entire line of tequila is designed specifically to perform at their best in a margarita. The idea is to let anyone make a great margarita, either at the bar or in their own home.
Pure, clean agave is found on the nose, followed on the palate by more herbaceous agave balanced with smooth, crisp, clean notes of citrus.
2. El Espolon Blanco Tequila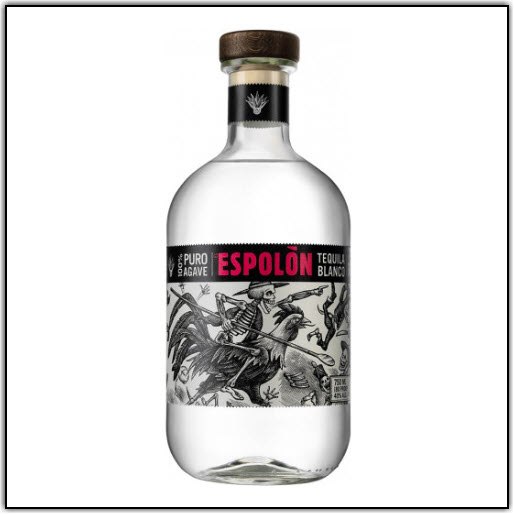 El Espolon Blanco Tequila is crafted exclusively from blue agave grown in the Highlands region of Mexico. El Espolon comes from the San Nicolas Distillery, crafted by Master Distiller Cirilo Oropeza, where tequila has been in production for more than 200 years.
The aroma on this one features strong notes of sweet agave with light hints of flowers, lemon zest, white pepper, and tropical fruits. It has a soft mouthfeel that's slightly oily. The palate offers bright notes of agave with a hint of pineapple, vanilla beans, and spice.
This tequila earned a double gold medal at the San Francisco World Spirits Competition and received 93 points from the Ultimate Spirit Challenge.
3. Bribon Blanco Tequila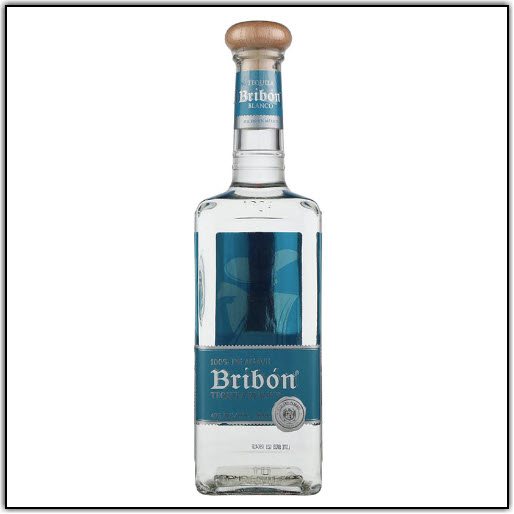 Bribon Blanco Tequila is made by the Don-Robertos, one of the top three tequila families in Mexico. They've been in business since 1924 and the company has been in the family for three generations and counting.
They work to create a collection of tequila that can be enjoyed by beginners and experts alike. They only use fully matured agaves that are harvested by hand. These are then fermented in tanks using a special, proprietary strain of yeast that Don Roberto developed himself. The company maintains a focus on taste and quality.
The aroma is a combination of fruit and vegetal with notes of plantain, honeycomb, and candied carrot. The palate offers a strong flavor of acidic lime with notes of pepper, toasted coconut, and buttercream. It mixes well into cocktails and some enjoy it on the rocks as well.
Middle Shelf Blanco Tequila
1. Don Abraham Blanco Organic Tequila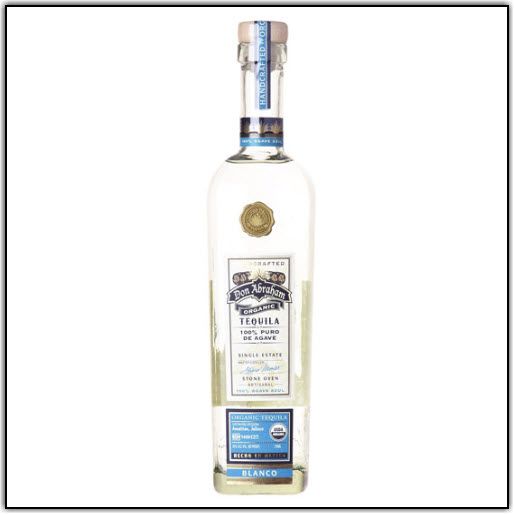 Don Abraham Organic Tequila is made from 100 percent natural, organic agaves. All of their agaves are naturally farmed and the process is carefully monitored and controlled to ensure only the best quality plants are produced and subsequently used in the tequila. They are grown in the Amatitan valley of Jalisco, one of the finest agave growing regions in the country.
The aroma is strong with cooked agave and following notes of citrus, vanilla, banana, and white pepper. The palate has a similar combination of agave, citrus, and vanilla with a creamy mouthfeel and notes of banana. The finish begins with lime and ends with warm pepper and bright grapes.
2. Ocho Plata Tequila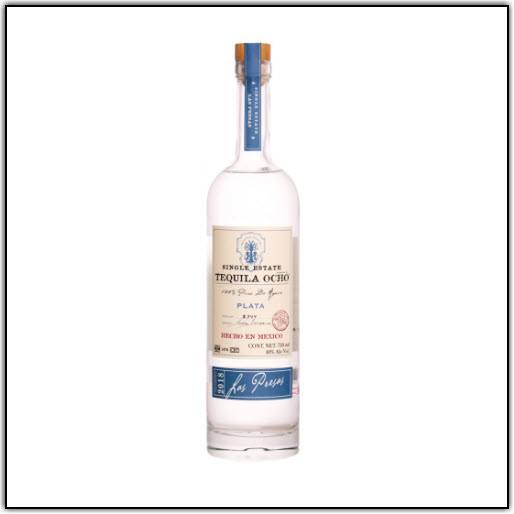 Ocho Plata Tequila is unaged and pure, made with agaves from the Arandes region. The bottles are marked with their year of production and the farms from which its specific agaves are from.
"Ocho" translates to eight, a number that has much significance to the founders and owners of Ocho Tequila. It's the number of years they grow their agaves for and the number of kilograms of agave required to make a liter of their tequila, among other things.
This expression offers cooked agaves on the nose along with earthy notes of pepper and citrus. The palate follows with mint and tropical fruit, producing a long, smooth finish.
3. Don Julio Blanco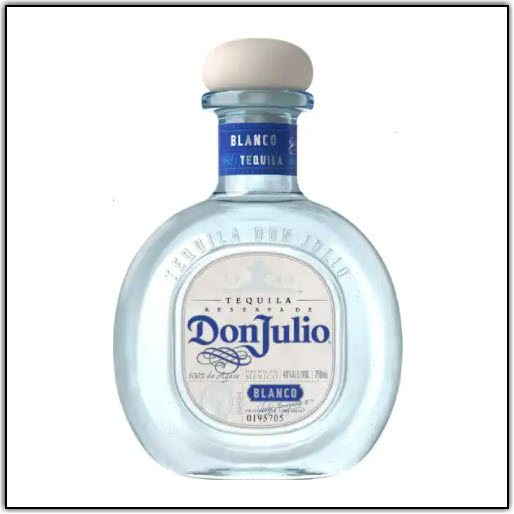 Don Julio has an excellent reputation and it shows in their exquisite silver expression. The agaves used are only the finest, and they still use their classic distillation process that has been successful for years. Their agaves are grown in the Highlands of Jalisco, a place with some of the most fertile, mineral-rich soil.
It's a luxury tequila that's used as a base for many classic cocktails and other mixed drinks. A popular pairing is with grapefruit juice and lime juice. Agaves are crisp and clear on the palate along with strong notes of citrus. It's a simple, neutral profile that's always wonderfully versatile. Don Julio Blanco Tequila is a go-to for many when making premium cocktails.
Top Shelf Blanco Tequila
1. Clase Azul Plata Tequila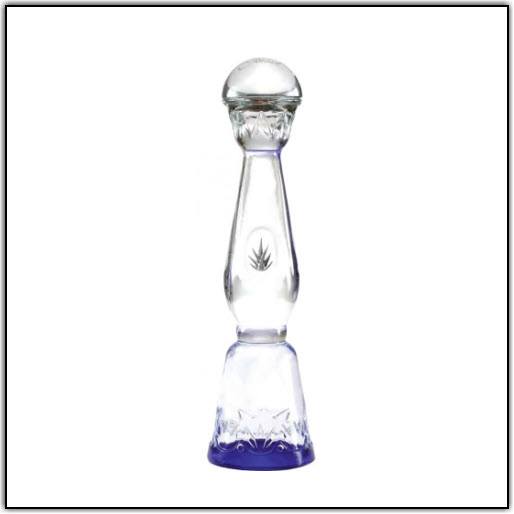 Clase Azul Plata Tequila is the epitome of luxury, with its carefully handcrafted spirit held in meticulous, hand-made artisan bottles. More than 100 artisans are at work, constantly creating beautiful new bottles to house the most elegant blanco tequila.
Once the high-quality and carefully selected agaves are harvested, they are cooked in old-fashioned brick ovens in a 72-hour process. The result is a unique and delightful tequila.
The aroma offers pleasant notes of herb and citrus, followed by a smooth, full-bodied palate and a sweet, lingering mouthfeel. It's a great addition to cocktails but many also enjoy this one neat.
2. Patron Silver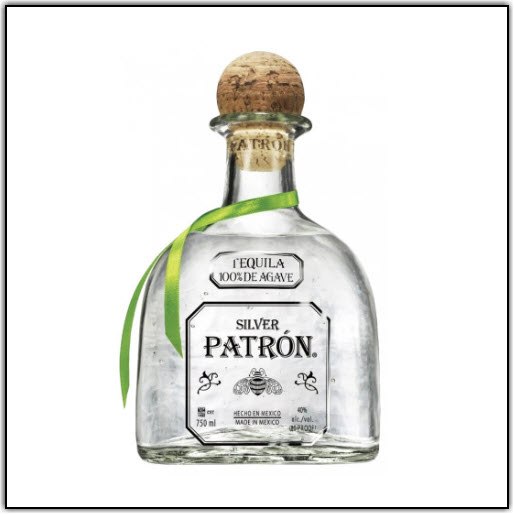 Patron is a household name in the world of tequila and there's no doubt that their blanco expression, Patron Silver, belongs on any "best-of" list. The premium tequila is unaged and produced to create a crisp smoothness that tequila fanatics can't get enough of.
It's one of the best Blanco sippers you'll find, but it also pairs beautifully with mixers and performs well in many cocktails.
Patron Silver is made in small batches and uses the same dual-process that put the brand on the map. The bottles are unique and hand-blown, all of them individually numbered.
The nose is fresh and strong with notes of citrus and agave with hints of vanilla and earthy spice. The palate is smooth and sweet with notes of citrus and floral, with herbal undertones. The finish is pleasant with a light peppery spice and a touch of cinnamon.
3. Casa Dragones Tequila Blanco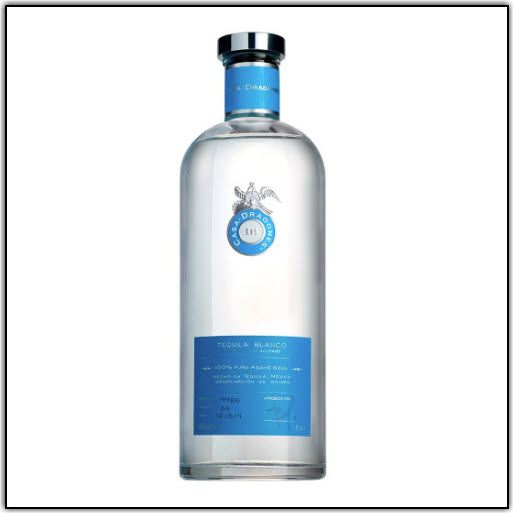 Casa Dragones Tequila Blanco was named the "best blanco tequila" by Epicurious. It's a small-batch tequila made from 100 percent pure agaves. The tequila is crafted from hand-selected agave plants grown in the rich soil of Jalisco.
They use an advanced column process to distill the tequila which reduces the harsh notes of alcohol, offering a smoother drink.
The nose is fresh and herbaceous with notes of green apple and grapefruit. The palate offers a unique balance of sweet agave notes and warm hints of pepper and cloves. It has a crisp, long finish with a hint of almonds and a bold aftertaste.