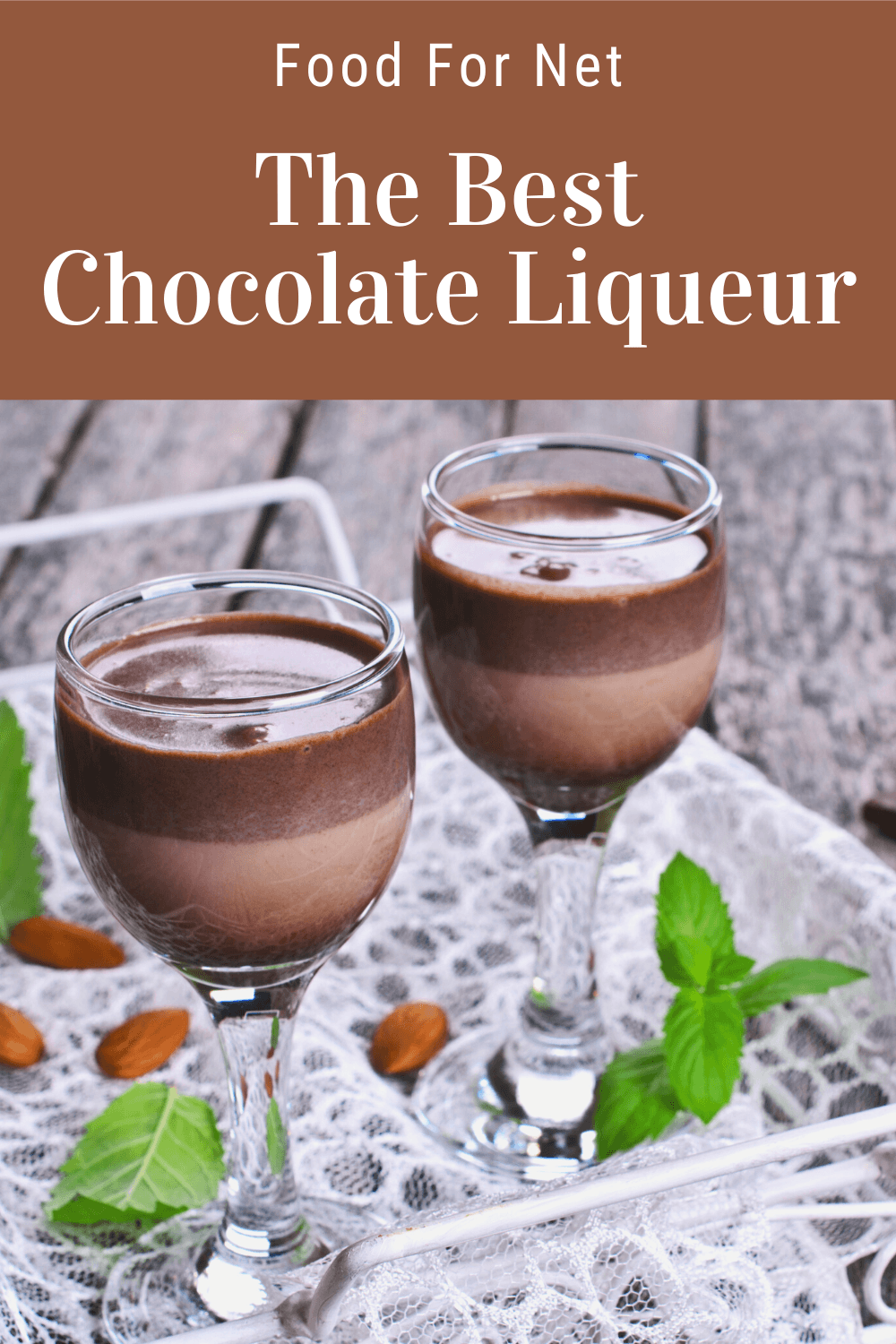 Chocolate liqueur is a fun treat that makes for amazing boozy desserts, sweet cocktails, and delicious coffee, among other things. While it may seem like a novelty idea, many companies take it seriously, using quality spirits as a base and carefully crafting the drink to perfection. The result is the best chocolate liqueur imaginable – sweet, thick, creamy, and decadent.
Its history also goes back farther than most realize. Cacao beans first arrived in Europe in the 1600s, coming over from South America and Mexico. They came around the same time that many monasteries were experimenting with ingredients and creating tonics and wines for medicinal purposes.
As such, the first documented case of using cocoa beans to brew alcohol was by the French monks. It's speculated that our modern-day creme de cacao was the result of these experiments. This isn't the only documented case of the beans contributing to alcohol, though.
The French also documented their making and selling of "chocolate en liqueur" in 1666, followed by the popular "chocolate wine" that was made in New England before the American Revolution in the 18th century. In 1803, a pharmacy is on record as having a recipe for it on hand and it appeared again in an American cookbook published in 1825.
While it may have bounced around a little and been inconsistent, the concept of chocolate and alcohol together is not a new one. Chocolate turns up in many dessert cocktails too. By 1994 several companies were producing chocolate liqueur as we know it today and the market has only grown since then, as has the many uses for the delicious drink.
The Best Chocolate Liqueur
1. Tempus Fugit Creme de Cacao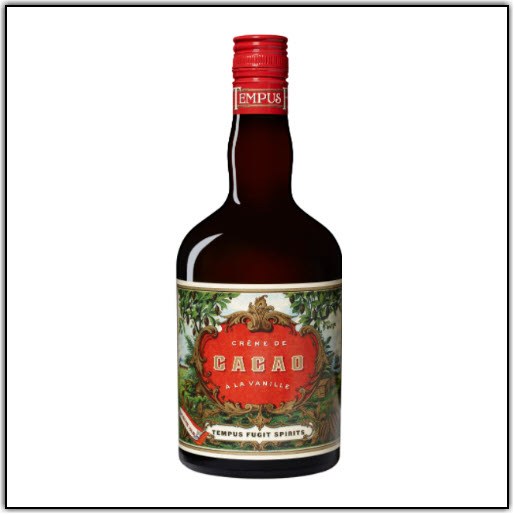 Tempus Fugit Creme de Cacao is derived from an original 19th-century recipe that was studied in English and French to ensure authenticity and accuracy. Great attention has been paid to the proper sourcing of the ingredients to ensure top-quality.
This means that the creme de cacao is sourced from Venezuela and the vanilla comes from Mexico. This is how it was on the original recipe, so it is for the modern-day rendition. The raw cacao is distilled. The distillate is then macerated with more cacao and whole vanilla beans. This process gives depth to the spirits' character as well as a natural brown color – no artificial coloring needed! This is a popular expression for mixers and cocktails as it's also more concentrated than many of its counterparts.
The aroma is, predictably, filled with powdered cacao and decadent vanilla. The palate offers a thick, syrupy texture and incredible sweetness. The chocolate is strong and bean-like notes follow. Add a splash of soda water for quick, easy enjoyment.
2. Godiva Chocolate Liqueur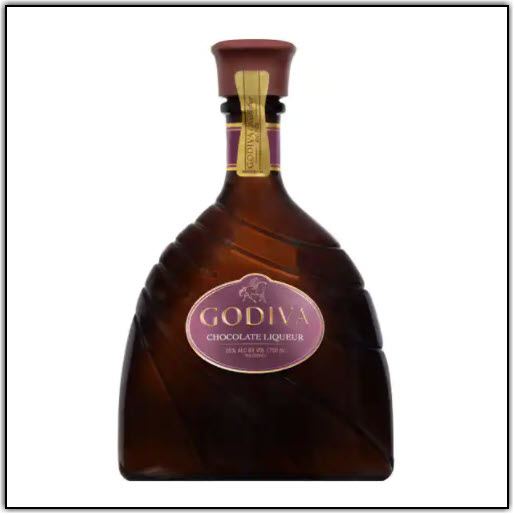 Godiva is at the top of the chocolate game so it's no surprise they're a leader in the world of chocolate liqueur as well. The masters of Belgian chocolate have put the same expertise and careful crafting into this premium chocolate-flavored spirit.
They've been making top-quality sweets and treats since 1926, meaning they know their way around candy. This becomes all too clear on the palate of this liqueur as they've chosen to give it some character and balance.
The Godiva Chocolate Liqueur begins with the deep, rich flavors of unsweetened dark chocolate mixed with some candied orange peel, black cherry, and a touch of cold-brewed coffee. They've been around long enough to know exactly which fruits go perfectly with chocolate and you can never go wrong with a dash of coffee.
These flavors come together beautifully to create a wonderful dessert drink to be sipped neat after dinner. It's also well-suited to a premium treat-yourself kind of cocktail!
3. Dorda Double Chocolate Liqueur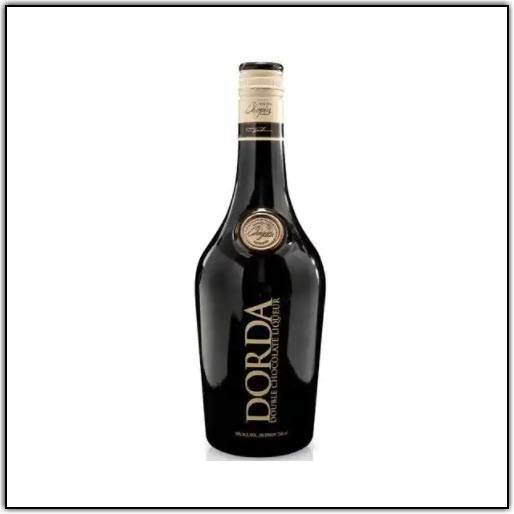 Produced by the experts at Chopin Vodka, Dorda Double Chocolate Liqueur combines Chopins' premium rye vodka with the finest dark chocolate. The chocolate is melted down before they blend it with some milk and finally the vodka. To ensure an adequately chocolatey experience, they pour exactly twice as much chocolate as vodka.
This makes for a smooth, thick, creamy, and decadent experience. Though it's heavy on the chocolate, the liqueur is not overwhelmingly sweet like some chocolate liqueurs can be. It's perfectly balanced and suited for drinking neat or adding to a sweet cocktail. Other favorites with this smooth expression include drinking it on ice or pouring it over ice cream for a refreshing summer treat.
The aroma offers a sweet note of dark chocolate frosting followed by a thick and creamy mouthfeel. The palate offers a sweet, velvety chocolate flavor with a medley of candy flavors in the background. The finish is smooth and balanced.
4. Patron XO Cafe Dark Cocoa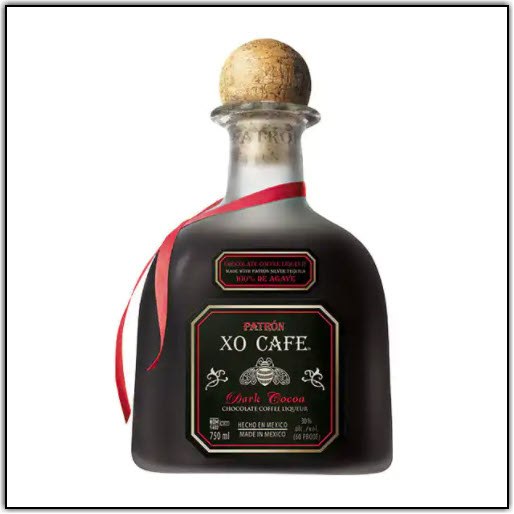 Ever the alcohol expert, Patron is the go-to for many. Not to be left behind, Patron offers a wonderful take with their chocolate liqueur. Often landing on "best of" lists for both chocolate and coffee liqueurs, this drink absolutely nails this classic combination.
The Patron XO Cafe Dark Cocoa combines Patron's legendary silver tequila with coffee, Mexican Criollo chocolate, and a hint of vanilla. The vanilla serves to balance the flavors and add another layer of sweetness without going overboard. As chocolate liqueurs go, it's sweet but it's dry and low-proof making it perfect in a cocktail or as a digestif ingredient. It's also good for drinking neat if you like the drier taste.
As expected the aroma is heavy on chocolate but you'll find a touch of cinnamon in the background, adding the faintest bit of spice to the profile. Chocolate hits you on the first sip and the light coffee flavors arrive mid-palate. There's a touch of tequila on the finish but it's quite smooth. On the mouth, it's syrupy but not as thick as many others.
5. Sheelin White Chocolate Liqueur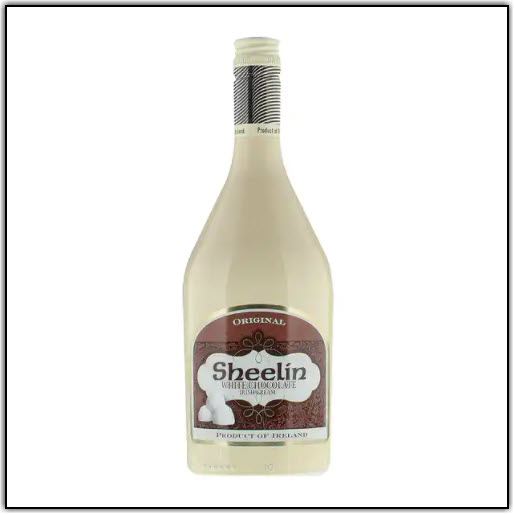 Sheelin White Chocolate Liqueur is the perfect solution for all the white chocolate fanatics out there. Combined with Irish whiskey, it offers a unique flavor profile and a much-needed, high-quality white chocolate option for the many cocktails that call for it.
Not only can you make some fun mixed drinks but its creamy, velvety goodness is amazing over ice, sipped neat, added to ice cream, or even in your coffee.
The white chocolate flavor is balanced nicely with the gentle spice of the Irish whiskey. While this doesn't overpower the sweetness it creates something incredibly unique and perfectly balanced – it'll never be too sweet! The aroma is as unique as the flavor with notes of angel food cake and grape wine accompany the creamy white chocolate essence.
The palate opens with a combination of white chocolate and creamy marshmallows with a touch of sweet grape wine. You'll notice some caramel in the background as the white chocolate sweeps in takes the finish.
Chocolate Liqueur Dessert Cocktails
While there are so many things you can do with your favorite chocolate liqueur, perhaps one of the most exciting is the prospect of a booze-filled dessert. Whether it's in the form of a drink, a milkshake, or a bowl of ice cream, this type of dessert is a great way to get any party started.
Bay Hill Hummer
Bay Hill Summer is a fun, light ice cream cocktail that's often featured at Arnold Palmer's Orlando golf club, but it's not hard to make for yourself with the easy ingredients:
1.5 ounces brandy
1 ounce vodka
1 ounce chocolate liqueur
2-4 scoops of softened vanilla ice cream
Preparing this cocktail is as simple as putting all the ingredients into a blender and blending until it's all smooth. You can add or remove ice cream to make it weaker or stronger, or to serve more people, etc. The original recipe suggests a dark chocolate liqueur but you can play around with whatever you want.
This applies to the rest of the drink, too. You can use a flavored vodka to add some depth, or pick the most neutral one you can to let the chocolate shine – it's up to you! Plain vanilla ice cream is the most reliable, but you can use something more specialized if you want to experiment with the flavors.
Chocolate Margarita
Heavy on the chocolate, this tequila-charged treat is one of the most indulgent cocktails you'll ever try. It's a bit more robust as cocktail recipes go, but it's worth the effort.
Begin by gathering your ingredients:
Granulated sugar and cacao powder for the rim
Lime or orange wedge for garnish
2 ounces blanco tequila
1 ounce chocolate liqueur
1 ounce cream
1 dash of chocolate bitters
Freshly squeezed lime juice
Freshly squeezed orange juice
Chocolate shavings as a topping
1 cup of ice
To begin, prepare your glass: combine the sugar and cacao powder until they blend into a consistent brown powder. Wet the rim with a piece of orange or lime and then coat the rim of the glass with your sugar/cocoa mix.
Next, add all your ingredients to a blender and blend it until smooth. Pour the mixture into your prepared glass and sprinkle the chocolate shavings on top. Garnish with a lime and/or orange wedge and enjoy!
If you want a simpler version of the drink, you can shake it up instead and just omit the ice.