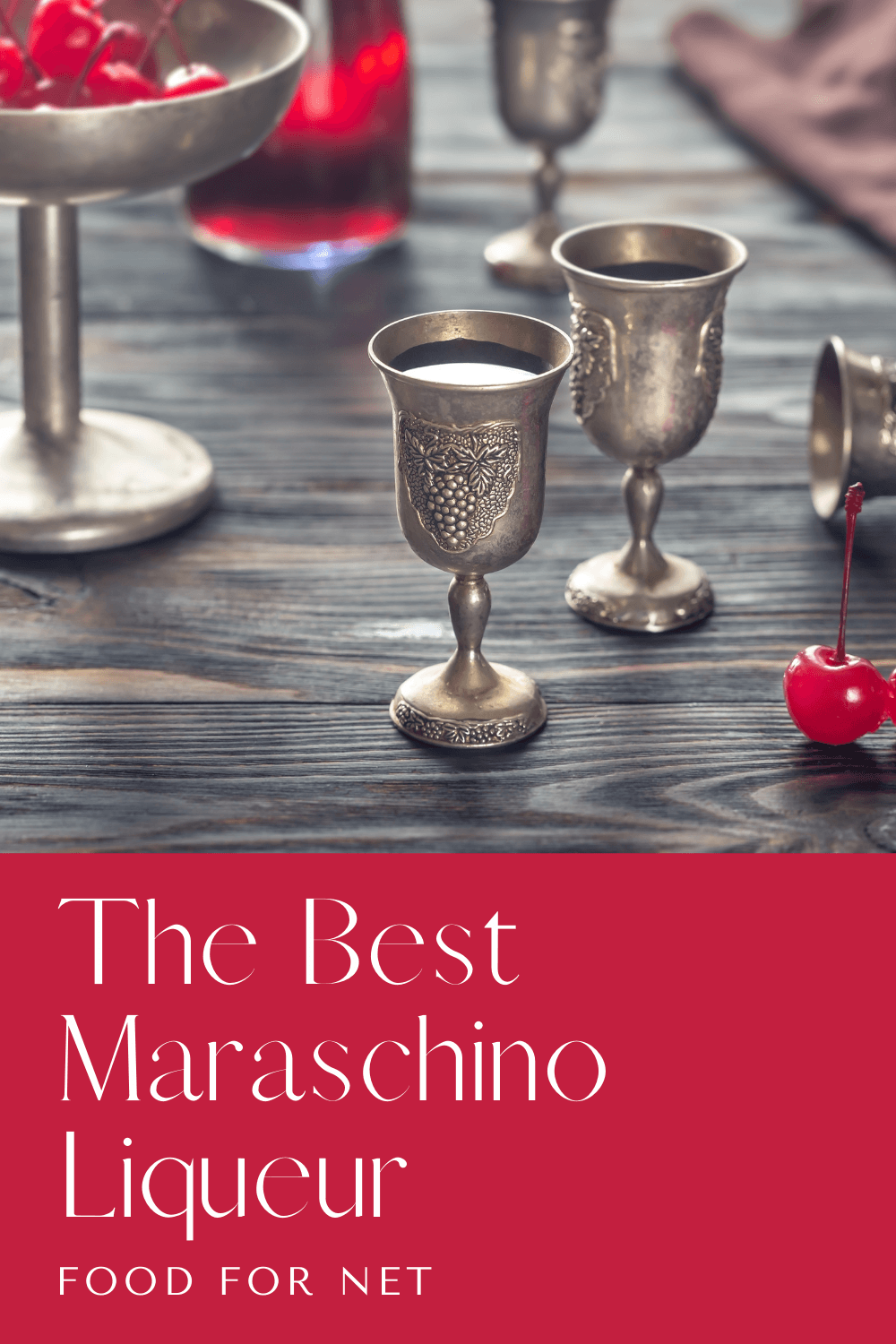 Maraschino cherries have a unique flavor and many consider the corresponding liqueur to be a bit of an acquired taste. Even then, it's not for everyone. For these reasons, even the best maraschino liqueur operates on a smaller scale. Those who are a fan, however, will defend this sweet, tart, and distinctive liqueur to the end.
If the cherry nectar does appeal to you, you're in for a treat as the world of maraschino cherry liqueur may be small but it's not boring! Though they're all clearly cherry-based, there are so many expressions in this category that are vastly different.
Some are super bright and sweet and require nothing more than a quick chill before you start sipping. Others are tart and bitter, but in a pleasant, refreshing way that often balances your cocktails perfectly. Others are fruity but dry, perfect for mixing or enjoying with dessert.
Whatever style you prefer, the good ones are fresh and authentic, often dating back centuries. With recipes protected so fiercely by the operation, there's no doubt that they're doing something right.
The Best Maraschino Liqueur
1. Luxardo Maraschino Liqueur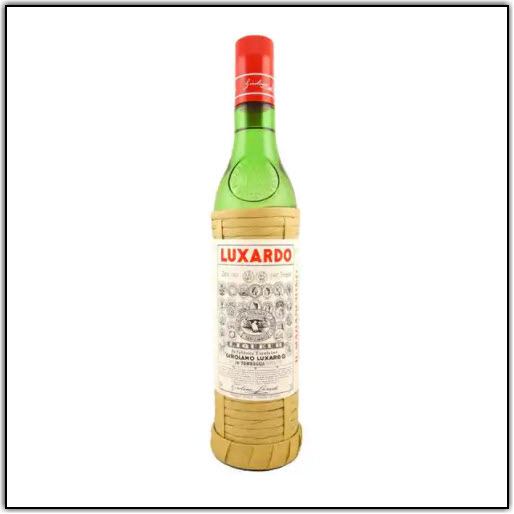 Luxardo Maraschino Liqueur goes through a very meticulous and detailed process to ensure it has the best, most potent, and most authentic feel and flavor. The Luxardo Marasca cherries are harvested at the start of summer and are promptly put into a special alcoholic infusion. This infusion is then left to age in the larch-wood vats for about three years, together with some branches and leaves from the trees.
Once ready, both the solids and liquids are distilled using traditional pot stills where the heads and tails are separated. Once distilled, only the heart is sent to mature in their ash-wood vats. The final step includes turning the distillate into the carefully crafted liqueur it was meant to be by adding some water and simple syrup to bring the ABV down to 32%.
The result is a tart, delicious expression that is crystal clear in the bottle. The aroma offers strong notes of classic marasca cherry with notes of vanilla, orange marmalade, and chocolate with roasted nuts in the background. Overall, the palate is smooth but with a sharp edge, offering flavors similar to what you found on the nose – orange, chocolate, and vanilla.
The bottle is old fashioned with straw on the outside, paying homage to the old tradition of packaging bottles this way not for the look but for protection during transport.
This liqueur is great in plenty of cocktails but it tastes amazing on its own, too. It's a classic after-dinner treat or can be poured over fruit to give your healthy dessert a little kick!
2. Maraska Maraschino Liqueur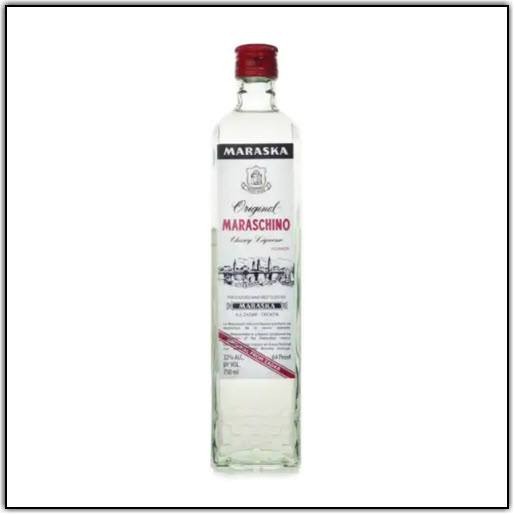 Maraska Maraschino Liqueur is a unique expression with a distinct character. It's made with a traditional recipe that's remained heavily protected for more than 500 years. The process includes distilling ripe, macerated fruits along with the leaf and petiole of the Dalmation Marasca cherry.
Unlike other brands that have relocated around the world, Maraska is still made in Zadar, Croatia which was the original birthplace of maraschino liqueur. Another thing that sets this expression apart is its sweet profile. The focus is put on the cherries rather than the warmer, complex profile that some others strive for. Both styles have their place and Maraska is a delicious treat to sip neat or chilled with a cherry on top.
The aroma features subtle notes of clove and orange blossoms with stronger notes of dark cherries. The palate is sleek on the mouth and sweet on the tongue, bright and bursting with the distinct taste of their homegrown cherries.
3. Leopol Bros Maraschino Liqueur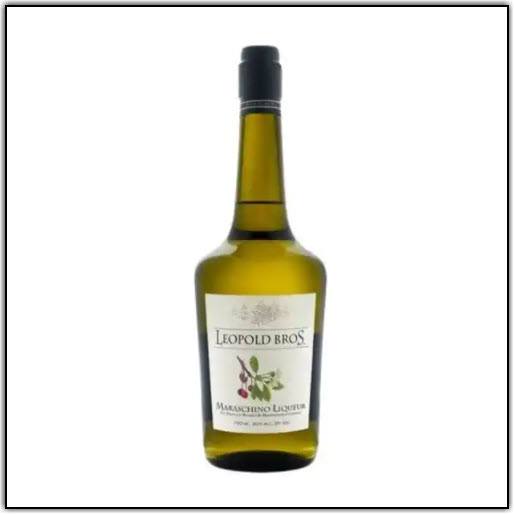 Leopol Bros Maraschino Liqueur is another stand-out bottle with a unique taste of its own. Made in Denver, Colorado, it uses classic Marasca cherries from Croatia where the whole cherry is crushed, macerated, and fermented. This is then combined with the distillate of Montmorency cherries that bring a delightful tart character to the palate.
The final blend consists of botanicals like coriander to enhance the flavor even further. The aroma is fresh and floral, jumping out of the bottle and reminiscent of a nice fruit brandy. The palate is gentle, delicate, and sweet with a pleasant bitterness to balance it off.
This expression is lovely when sipped neat but is particularly strong in cocktails, bringing bold, complex, and balanced flavors to the table.
4. Lazzaroni Maraschino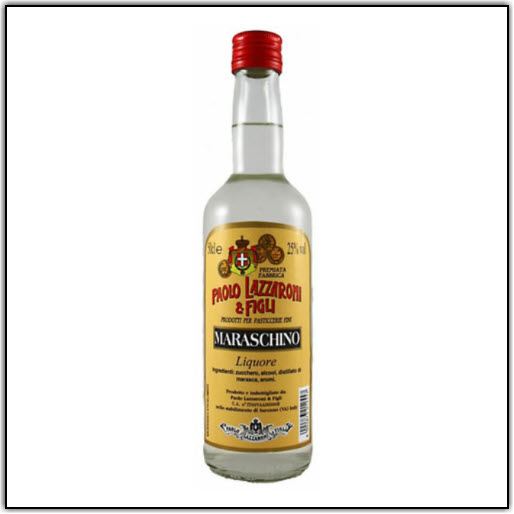 Lazzaroni Maraschino is among the oldest liqueurs made by Lazzaroni, who uses labels and recipes that date back to 1860. The recipe for this particular liqueur is as unique as it is old, creating a bold and unforgettable character.
The traditional marasca cherries are infused with their own crushed pits, adding a bitter almond flavor to the palate. The recipe also includes the use of molasses and beet sugar in the distillate.
The aroma is complex and enticing with notes of cherry bubblegum, peanuts, jasmine tea, and an array of other spices. The palate is silky and bright with a medium to full body and a moderately sweet, dry palate with warming notes of pepper, citrus cream, honey, pistachio, and orange blossoms. The finish stays dry and brittle with subtle fruit aromas. In cocktails, its subtly spicy nature blends well with rye. It's also a popular one to use in pastry-baking.
5. Fratelli Vergnano Maraschino Liqueur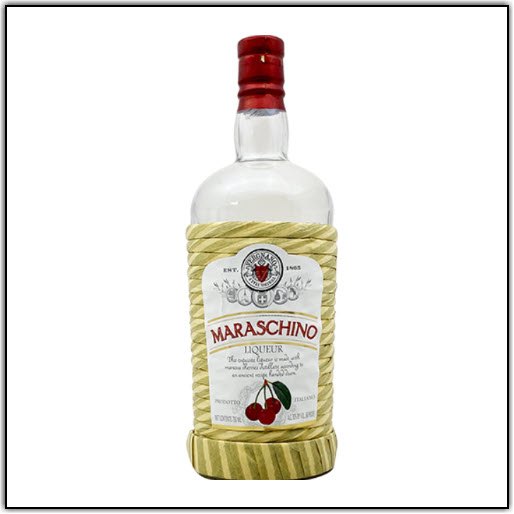 Fratelli Vergnano Maraschino Liqueur goes back to 1865 when it was developed by the first generation of the family. Since then, the coveted recipe has been passed down through generations, never losing authenticity and growing in popularity.
It's currently based in Italy and tends to win the prize for the most enticing, cherry-forward aroma. This, in part, comes the entire year they spend macerating the crushed, whole cherries in the alcohol.
Today, the company partners with only local growers, and the whole operation is certified organic. The aroma is bursting with robust, potent cherries followed by a simple but enticing palate that offers much of the same. The cherries are the focus, with a touch of almond flavor for the perfect amount of balance. It finishes strong with bright, balanced sweetness continuing to the end. It adds a rich flavor to fruity cocktails and it goes great over gelato!
Maraschino Cocktails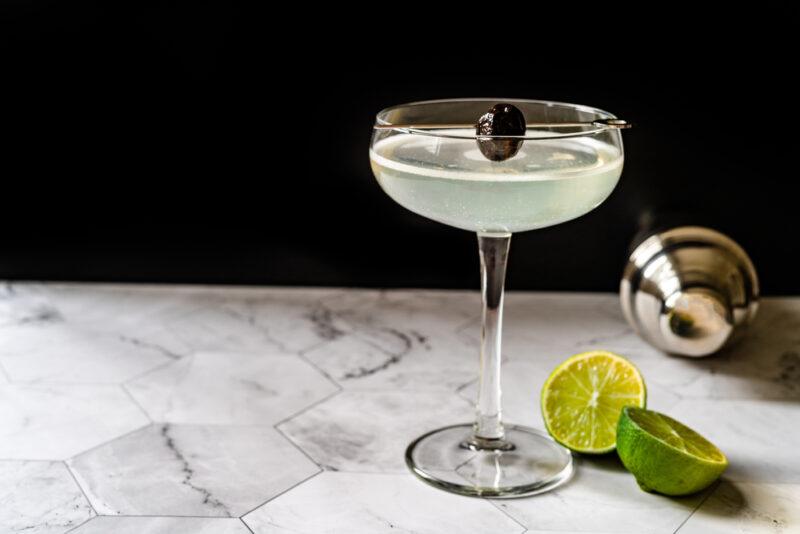 There is plenty of diversity in the way that you can use maraschino liqueur, just like all the diversity in the liqueur itself. Pound cake, parfaits, cherry-chocolate cake, brownies, and so much more can all be made and baked with your favorite maraschino cherry liqueur. It's often not a difficult feat either – usually just a matter of adding an ounce or two of the liqueur to your regular recipe.
If you want a truly cherry-filled dessert time, try pairing your tart, fruity desserts with one of these amazing maraschino liqueur cocktails:
Last Word
This one originates from the era of prohibition, where alcohol was legally outlawed but never truly disappeared. First created in Detroit in 1915, it was more recently brought back by bartender Murry Stenson from the Zig Zag Cafe in Seattle in 2004. It's a fairly simple drink with smooth, balanced flavors.
Ingredients:
¾ ounce maraschino liqueur
¾ ounce green chartreuse
¾ ounce fresh lime juice
¾ ounce gin
Instructions:
Simply mix all ingredients together in a shaker with ice. Once chilled, strain into your desired glass, and garnish with a cherry if you wish!
Because this one contains equal parts of everything, it's easy to scale up or down depending on how many you're serving. You can also add more or less of any ingredient if you'd like to alter the flavor at all.
Improved Whiskey
Known as the Improved Whiskey, perhaps for a lack of any better description, this cocktail is a bit more complicated but it's entirely worth it. It can be compared to both a sazerac and an old fashioned, but it's not quite exactly either one. If you're a fan of one or both of these cocktails, this little mish-mash might just become your new favorite while showcasing the great versatility of a good maraschino liqueur.
Ingredients:
¼ ounce simple syrup
¼ ounce maraschino liqueur
2 dashes Peychaud's bitters
2 dashes angostura bitters
1 teaspoon absinthe
Lemon peel to garnish
Instructions:
In a mixing glass or shaker, add all ingredients except the lemon peel.
Fill about halfway with ice, and stir, vigorously several times.
Strain into your chosen glass over a single, giant ice cube.
Squeeze the lemon peel over your glass to extract its oils and wipe the rim of the glass with the peel before adding it to the glass.
And there you have it! Because there are so many ingredients, this one is a little less malleable than others. Be careful to get all the amounts right to ensure the different flavors work together as intended.