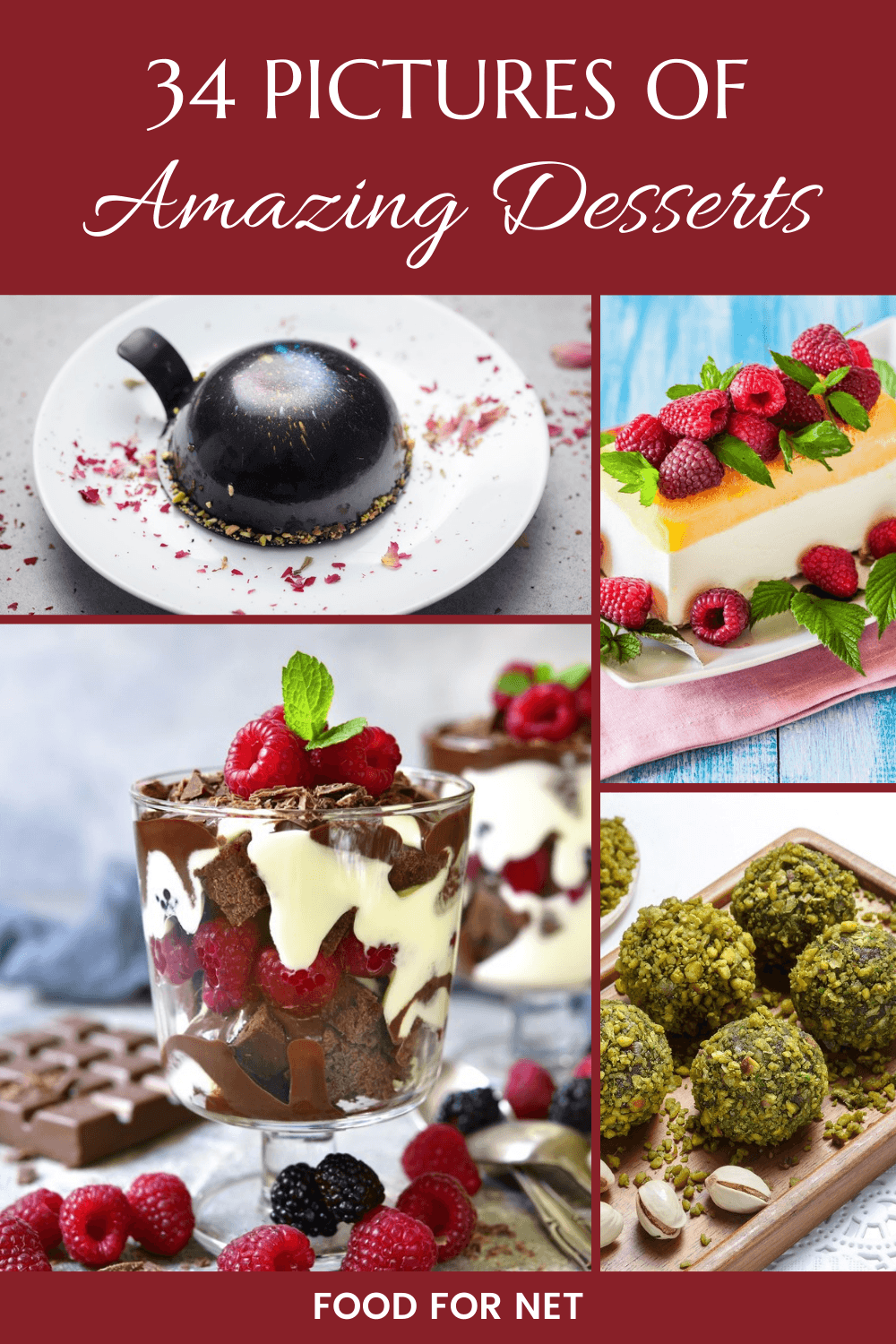 What can we say – we love food here at Food For Net. We do try to eat healthy though, because working at a desk all day is not helping our waistlines or cardiovascular health. So instead of pigging out every day, sometimes we just browse the internet for delicious pictures to drool over.
Whether these pictures inspire you to invent your own delicious and decadent desserts or you're just killing some time at work before lunch, here are some sweet treats worth browsing! If you have some free time, why not make a few of them and pair then with delicious drinks?
Pictures & Descriptions of Amazing Desserts
Amazing images of desserts from around the web, including links to recipes where available.
Chocolate Chip Mint Ice Cream Cookies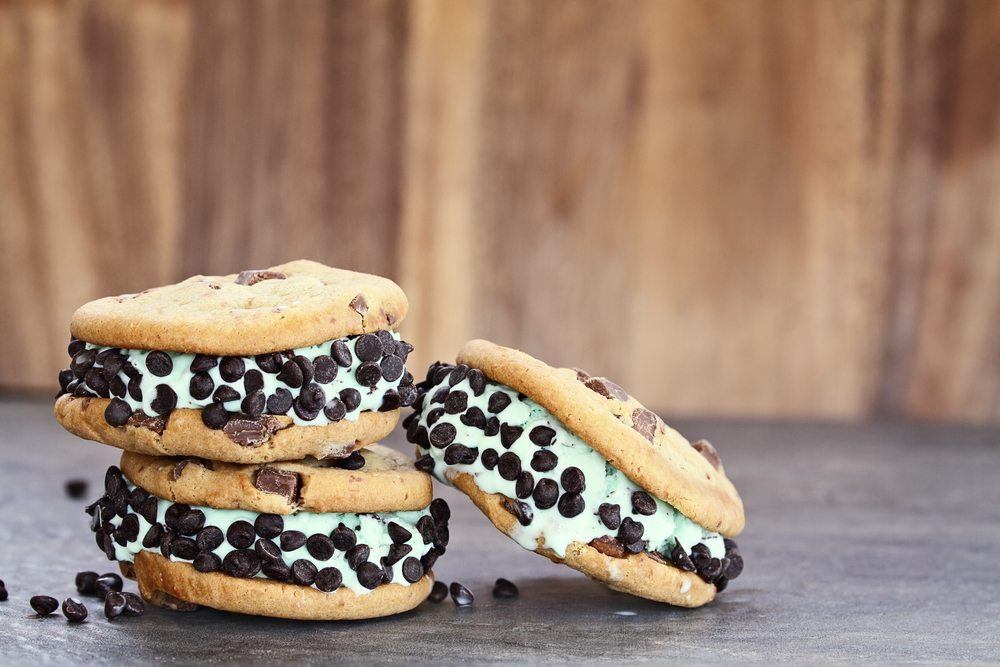 Mint and chocolate is a pairing that just seems like a match made in heaven – or maybe that's just me. Buying ice cream sandwiches from the grocery store tends to result in something bland and flavorless, but making them yourself using real cookies and ice cream results in a much richer and tastier dessert.
At the same time, you also have the option of tailoring it to your own taste, by choosing the type of cookies and the flavor of ice cream that you use in the dessert.
Tiramisu Cupcakes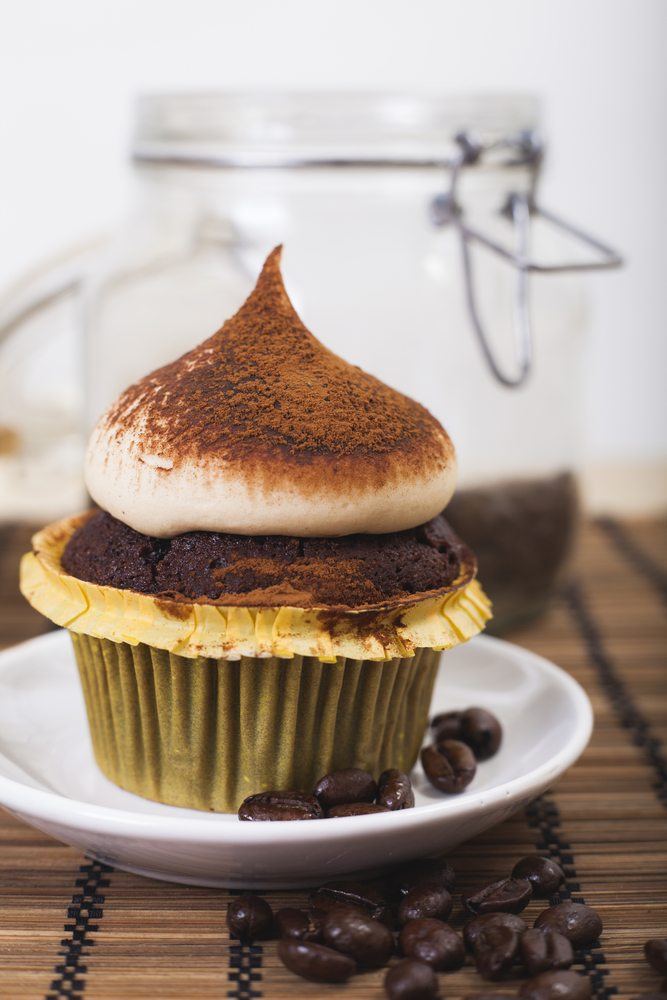 Traditionally, tiramisu is a slice and a pretty popular one at that. But, who says that's all a tiramisu can be? After all, the general flavors of coffee, cocoa, mascarpone and sugar can be combined in a range of different, very effective, ways.
A tiramisu cupcake is just one example of this and when done right the cupcakes really do taste like a mini tiramisu. They can also look both appealing and unique, making them a good approach for impressing dinner guests.
Besides, cupcakes are a great way to make tiramisu a little bit different.
Warm Belgian Waffles And Ice Cream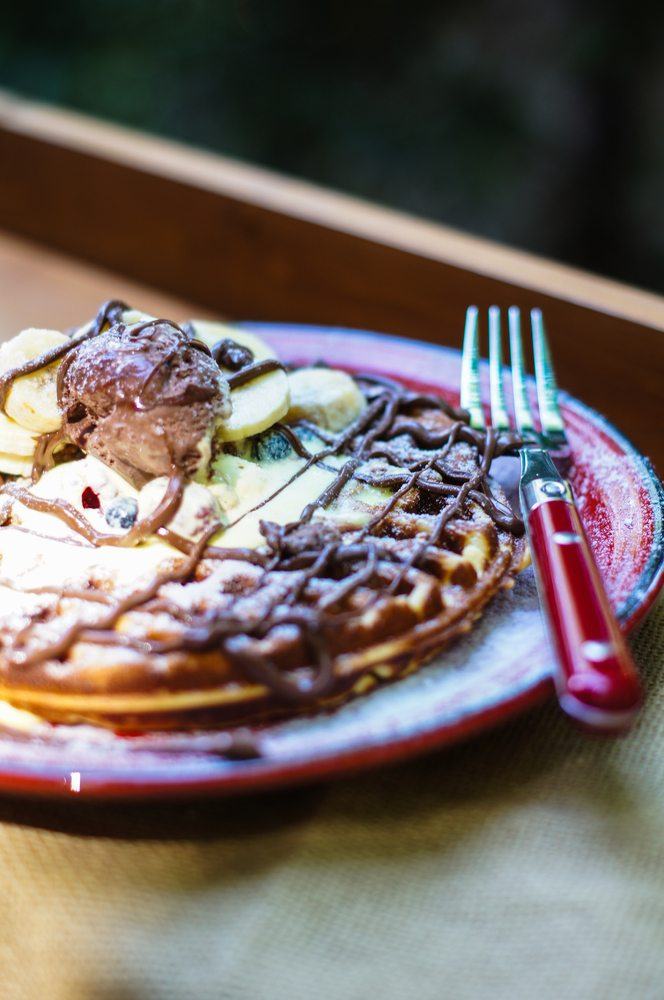 Belgian waffles are one type of dessert that is simply not made often enough in the United States. This type of waffle differs from the traditional American waffle in a few ways.
It uses a lighter batter and tends to have larger squares and deeper pockets along with a larger overall size. Serving the waffle warm with ice cream turns it into an appealing and luxurious dessert item. Confectioners' sugar and fresh fruit are also often included to make the dish even more special.
Oreo Cheesecake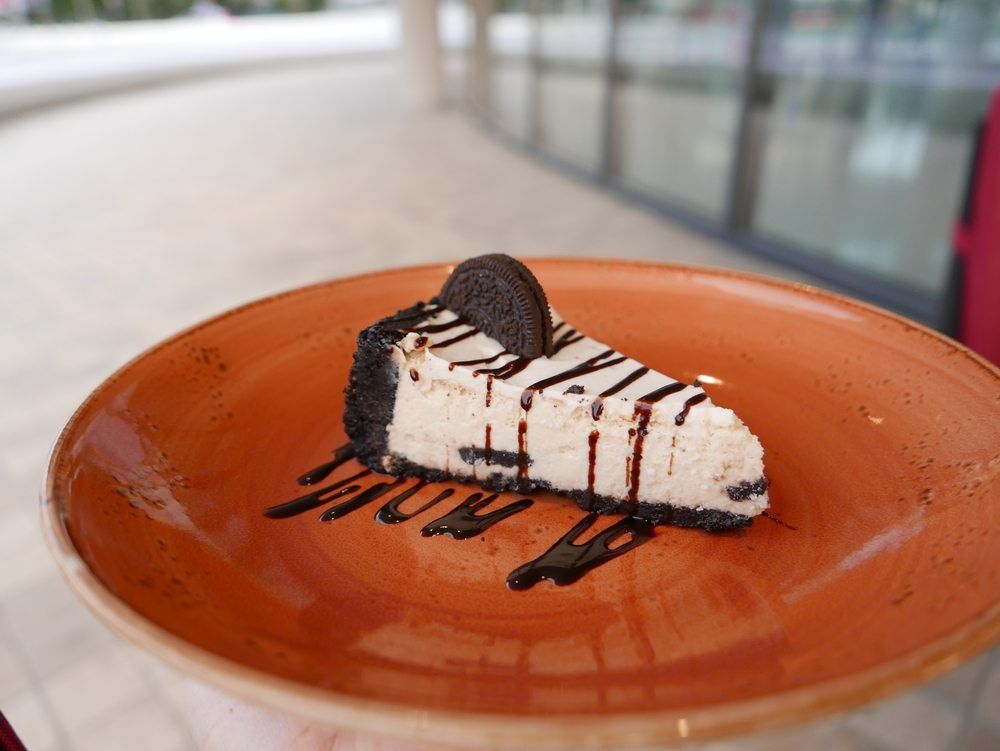 Oreo cheesecakes do a great job of combining two very appealing foods into one. Typically this type of cheesecake is very easy to make and many of the recipes out there don't even require baking.
This makes the cheesecake a good choice if you have to bring dessert to an event or if you simply don't have much time. The color contrast with an Oreo cheesecake also works really well, because the cheesecake ends up standing out. Any dark chocolate sauce will also add to this effect.
Apple Cinnamon Mini-Pies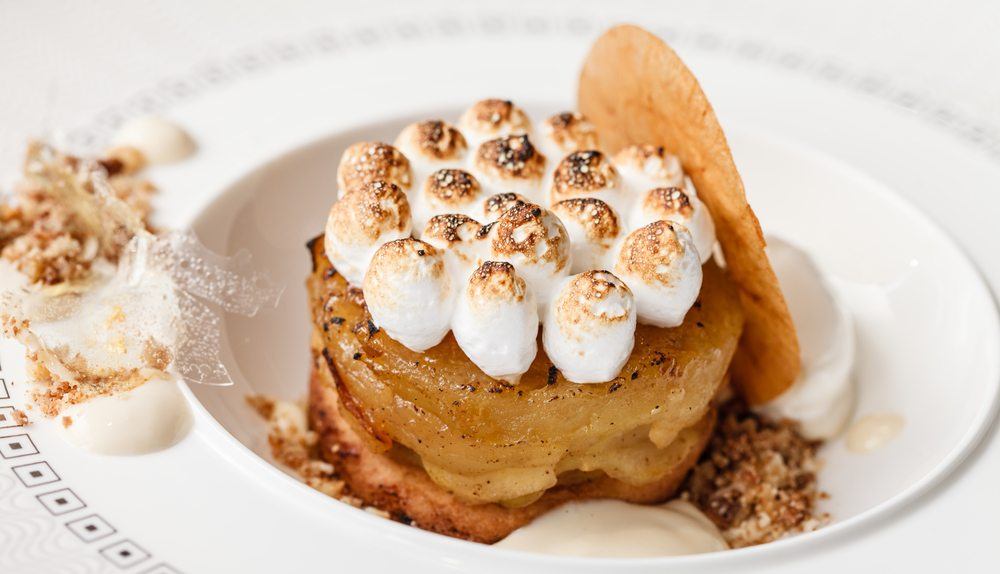 Making a pie can be a big endeavor and you almost always end up with much more pie than you actually want or need. Mini-pies are a fantastic way around this, because these are single serving pies that are fairly easy to make.
Often you can make these in muffin tins, which cuts down on the mess and the effort. Another cool thing is that the small size makes mini pies, like this apple cinnamon pie, very easy to decorate and you can make each individual pie look appealing and professional.
Home Made Lemon Jelly Doughnuts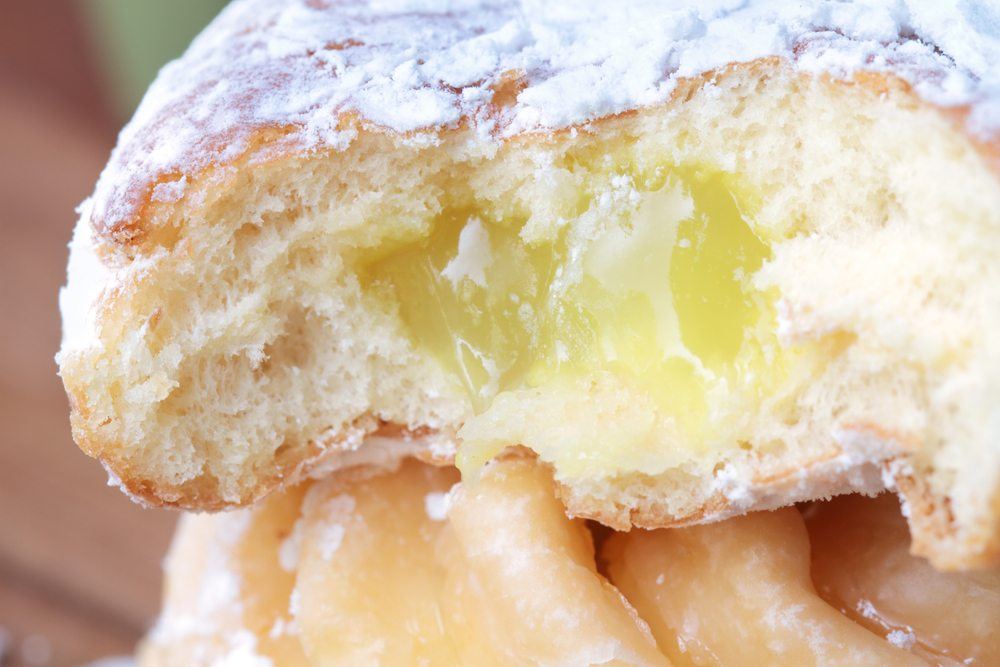 Donuts are a fantastic sweet treat, but if you buy them from a grocery store, the end results can be pretty hit and miss. That's even more true for filled donuts and you will often end up with donuts with too little filling or filling that tastes just a little bit weird.
Making your own donuts can be a bit of work, but the end result is well worth the effort. In fact, you're liable to find that anything from the store pales in comparison to what you make at home. With homemade donuts, you also get to try flavor combinations like this lemon jelly donut. In this case, the sharpness of the lemon works really well combined with the sweetness of the rest of the donut.
Salted Caramel Bacon Brownie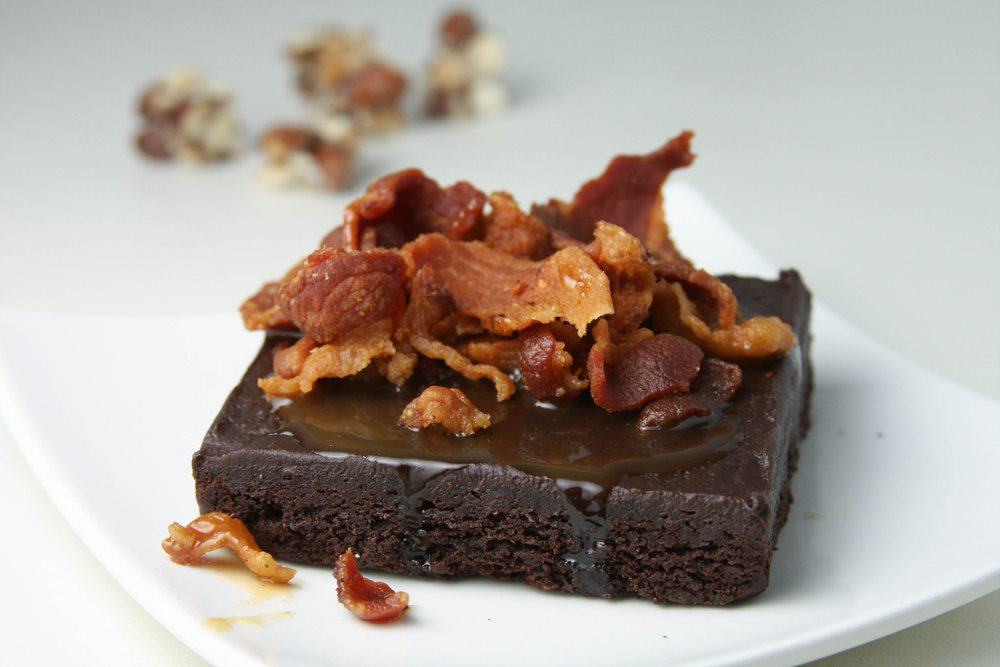 Bacon on a dessert isn't especially common, but honestly, what doesn't taste better with a little bit of bacon. This brownie is based on the same concept as salted caramel chocolate and other desserts, which is that the combination of salty and sweet works particularly well together.
This approach helps to produce a dessert that is very pleasing to the palate and that doesn't overwhelm you with sweetness. The very recognizable flavor of bacon just adds to this effect and the end result is a very nice (and unexpected) flavor.
You could even use this as a dessert after tacos, if you wanted to truly impress your guests.
Vanilla Ice Cream on Honey Butter Toast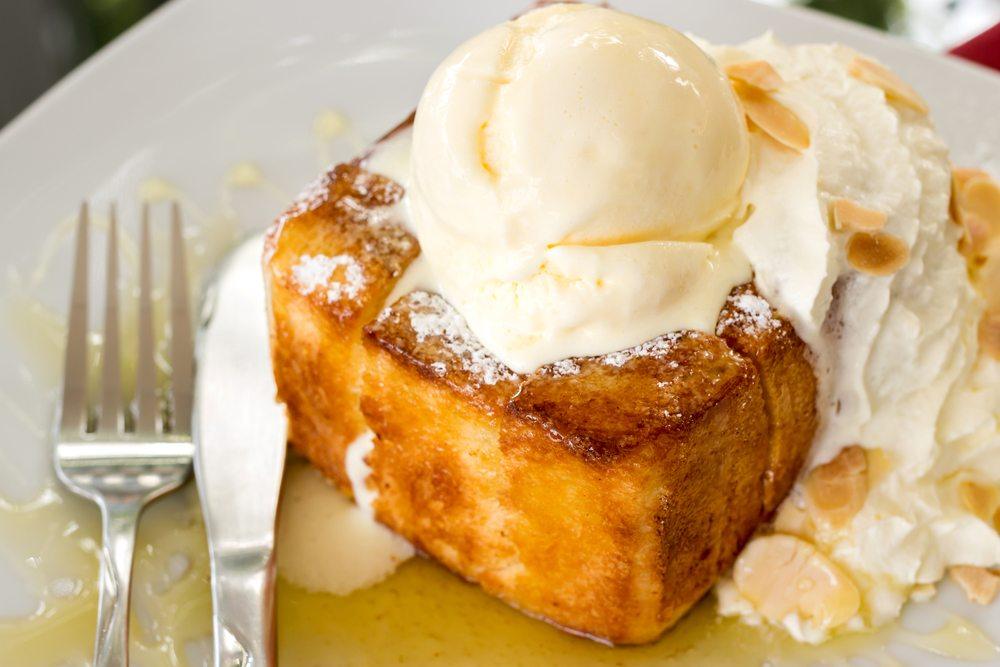 Honey toast isn't a familiar dessert in America, but it's an exceptionally good one. The name tells you exactly what you're getting – rich, buttery, honey covered toast, that can then be topped with vanilla ice cream.
Even if you're not initially convinced, this dessert is certain to make you a convert. You can experiment with other toppings too, like fresh berries or confectioners' sugar.
Dried Fruit & Nut Fudge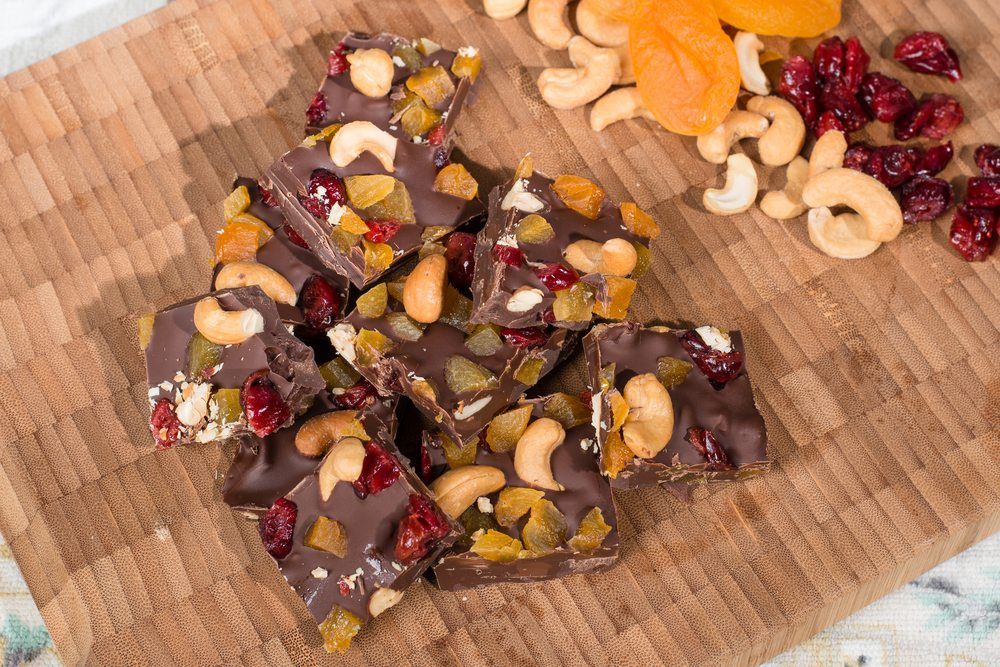 Fudge is an especially popular treat in its own right, but including dried fruit and nuts in the mix can be one really amazing way of making fudge a bit more interesting and memorable.
The variations with this approach are basically endless, because there are so many different types of nuts and dried fruit that you could potentially include. The version in the image uses cashews, dried apricots, and dried cranberries, but you can really let your imagination go wild. You can even make low carb fruit and nut fudge. The fruit and nuts help to give the fudge a unique texture and also break up the flavor, making it much more enjoyable than standard chocolate fudge.
Cookies and Cream Cheesecake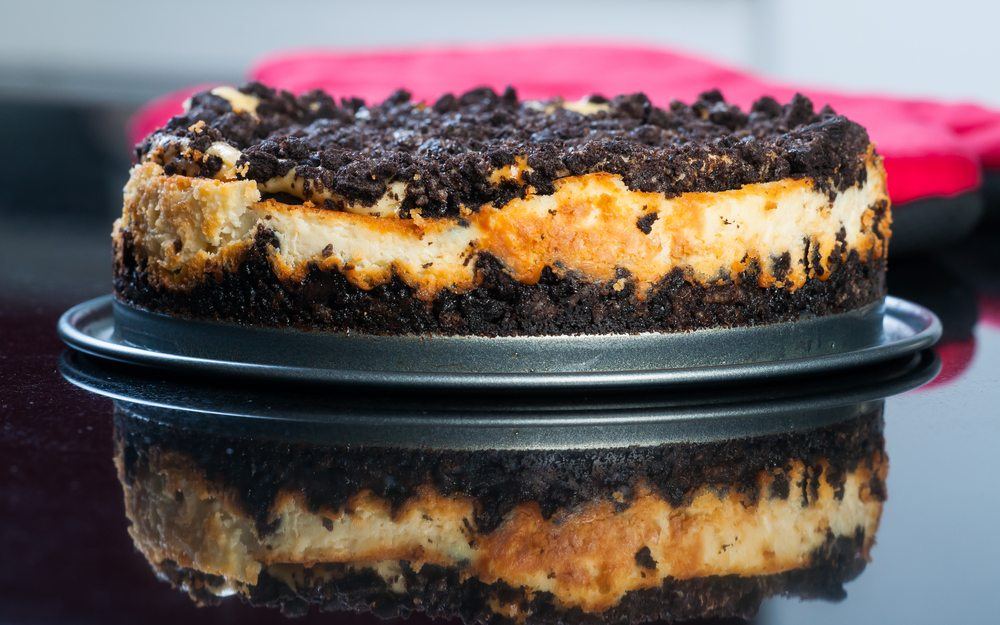 Cookies and cream is another very appealing and popular taste. This type of cake is sometimes made with Oreos, but it works well with a wide range of different types of cookies.
A cookies and cream cheesecake is especially appealing because it is a little different than most other cheesecakes out there and the flavors of the cookies work very well with the overall taste of the cheesecake.
Chocolate Banana Crepes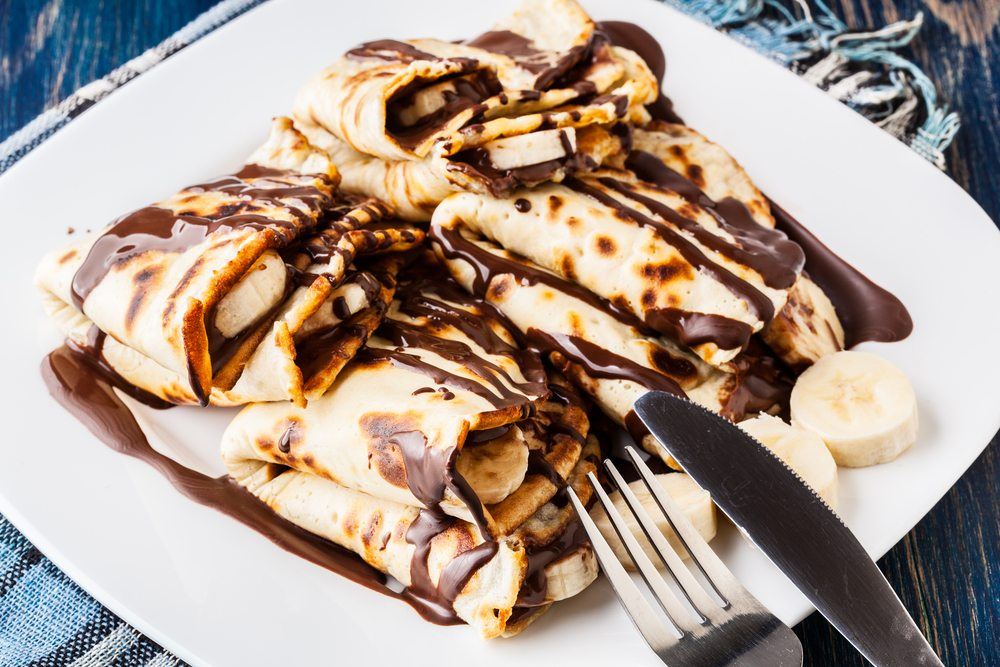 Chocolate and banana is a particularly amazing combination of flavors – one that works well for breakfast or dessert.
These decadent crepes certainly lean more towards the desert side of things, especially with the large amount of chocolate sauce involved. Regardless of whether they are for breakfast or dessert, this type of crepe is a fantastic combination of flavors that you won't soon forget.
Peaches Baked With Goat Cheese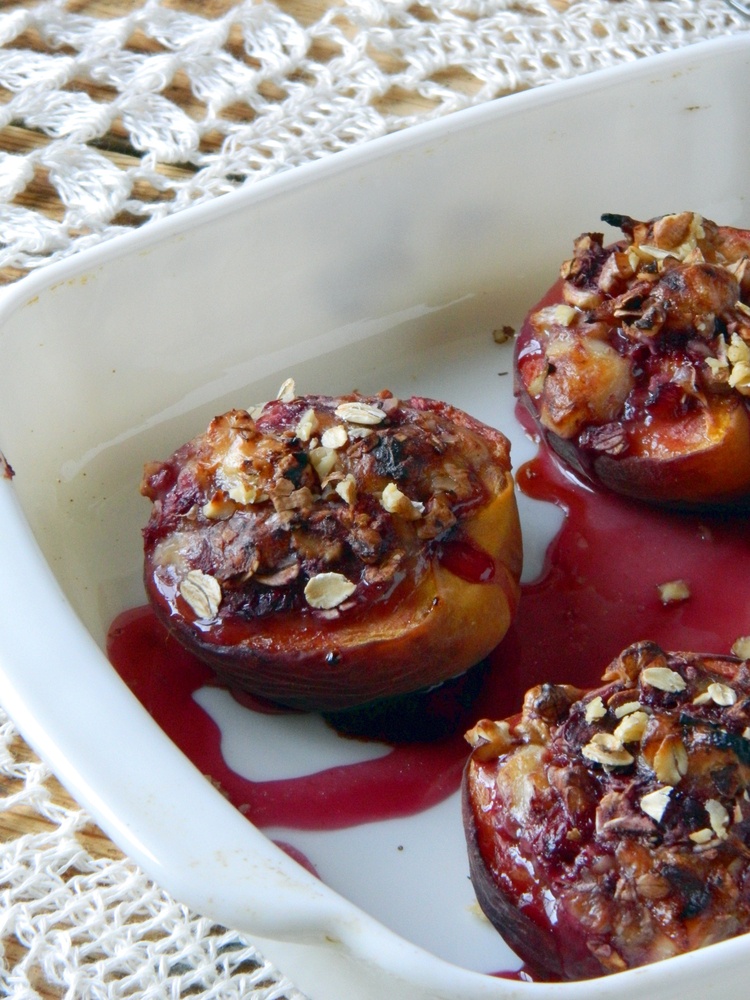 On their own, baked peaches can be good choice for a dessert, offering up all the natural sweetness of the fruit. Choosing to stuff them and then bake can be an excellent way of creating a more complex flavor without overwhelming the taste of the fruit.
Goat cheese might seem like an odd choice, but the tanginess of the cheese pairs very well with the sweetness of the peach. Ingredients like oatmeal or hazelnuts can also be added to give the dessert a bit more texture and to add to the overall flavor. Honey can be used to provide extra sweetness too, like in this recipe.
Chocolate Banana Cinnamon Smoothie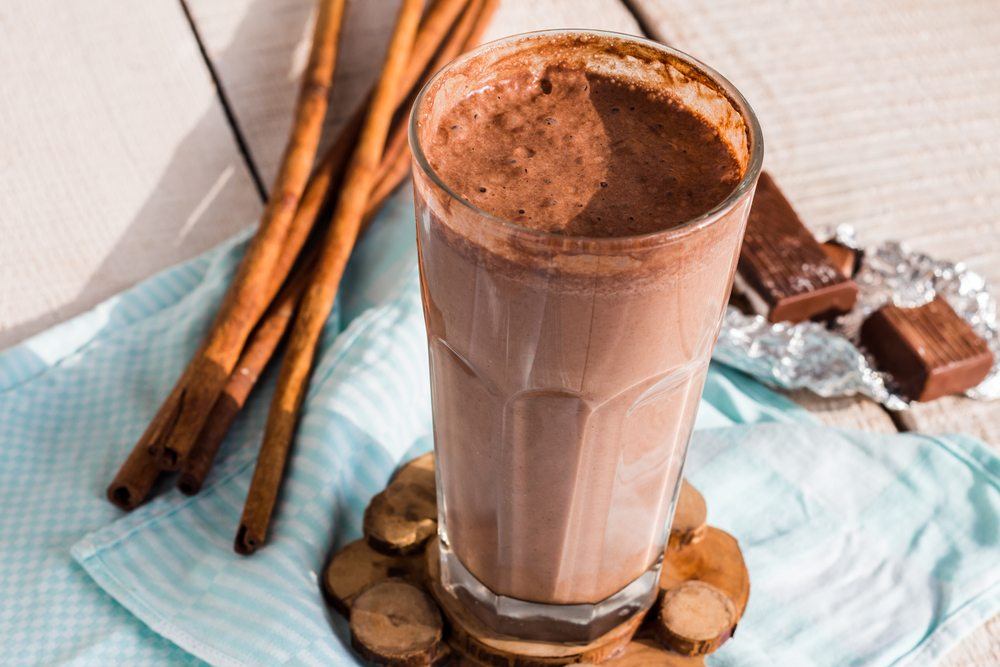 This smoothie is another example of the power of chocolate and banana, and the cinnamon also adds a nice touch to the overall taste. With this recipe, the chocolate and banana tastes tend to be the most dominant, with the cinnamon coming in as a subtle but pleasant undertone.
The strength of the flavors also means that you can add other ingredients to the smoothie without changing the taste dramatically, which works well for people who like to experiment. The rich chocolate and banana taste makes this smoothie very suitable for desserts, but it is also a good option for other parts of the day.
Candied Bacon with Pecans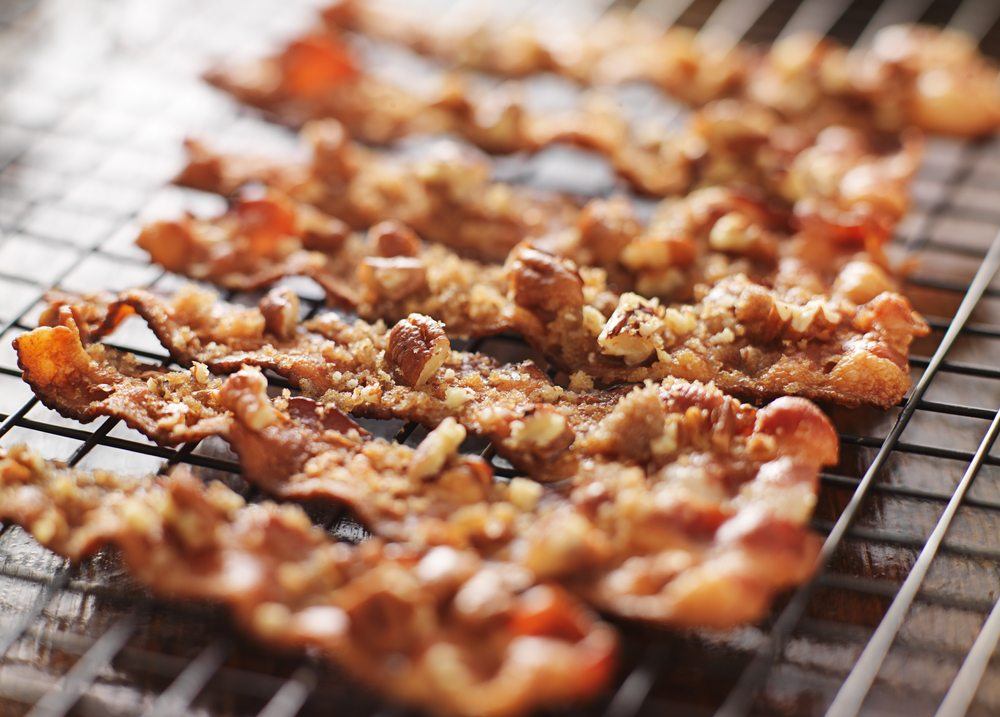 Here's another example of bacon acting as a dessert and once again, you see the combination of both sweet and salty flavors. With this type of dessert, brown sugar is used to caramelize the bacon, creating strips of bacon that end up being both sweet and savory.
So, you get the normal savory taste of the bacon, but at the same time there is this unexpected rush of sweetness. The dessert has the advantage of being very easy to eat, however, the combination of tastes also makes it very appealing – so be careful or you might find yourself addicted.
Peanut Butter Ice Cream with Chocolate Cake Topped With Mini Peanut Butter Cups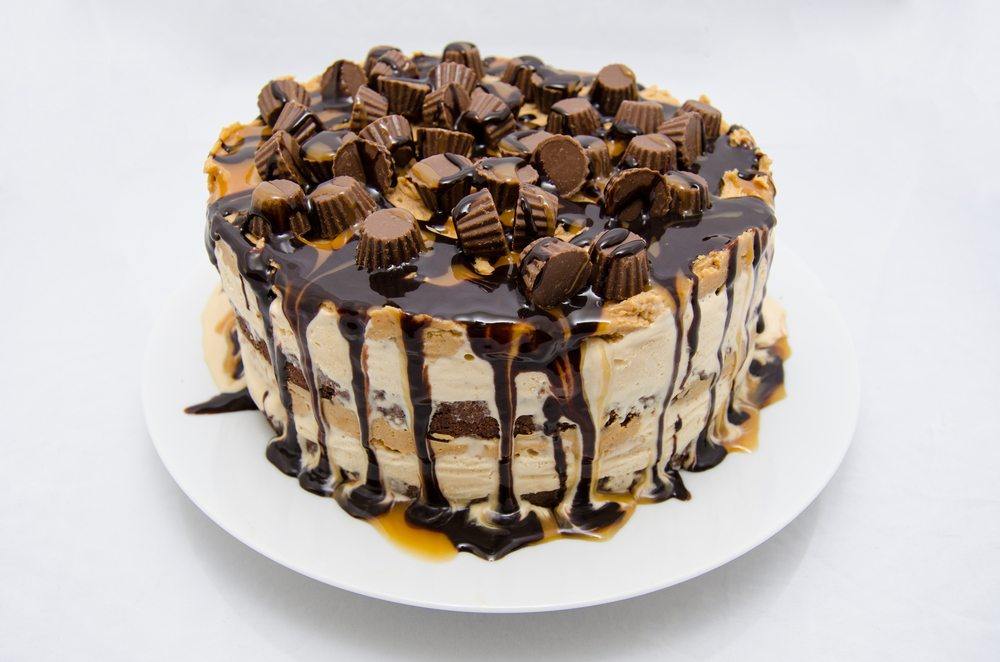 This one brings us back to chocolate and peanut butter. Really though, this taste is extremely popular for desserts (and for sweets) simply because it is just so good. In this case, the dessert offers two sources of chocolate and peanut butter.
The peanut butter comes from the ice cream itself and from the mini peanut butter cups, while the chocolate is from the chocolate sauce and the chocolate shells of the cups. This makes the cake absolutely perfect for anyone who loves the combination of chocolate and peanut butter.
Blue Spirulina Chia Puddings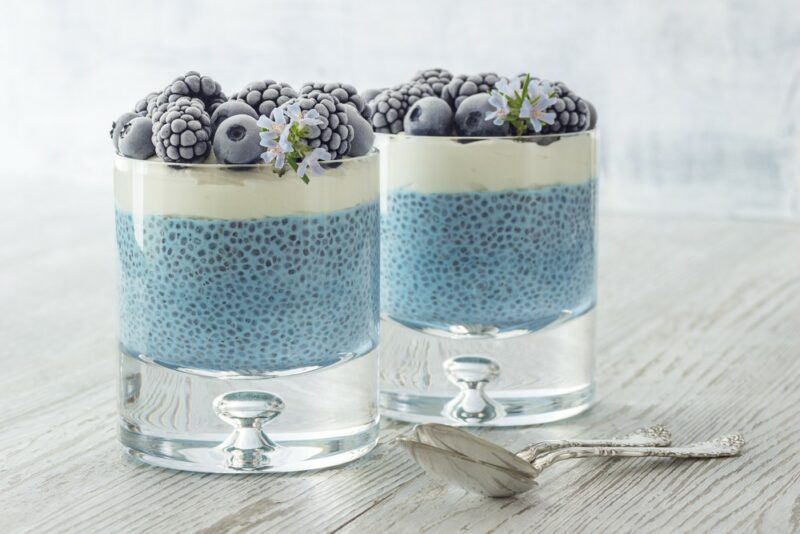 Spirulina is a fantastic way to get a boost of nutrition, while also creating this dessert, which looks simply amazing. The chia seeds in this treat absorb water, giving you a pudding-like texture, without any additives.
This isn't just a beautiful and delicious dessert. The focus on chia seeds and spirulina also means that it's very good for you.
Don't worry. You don't need any specialized ingredients and there are no complicated steps. The dessert is actually incredibly easy to put together. Once you've tried it, you're likely to come back to it time and time again.
Homemade Cookie Dough Ice Cream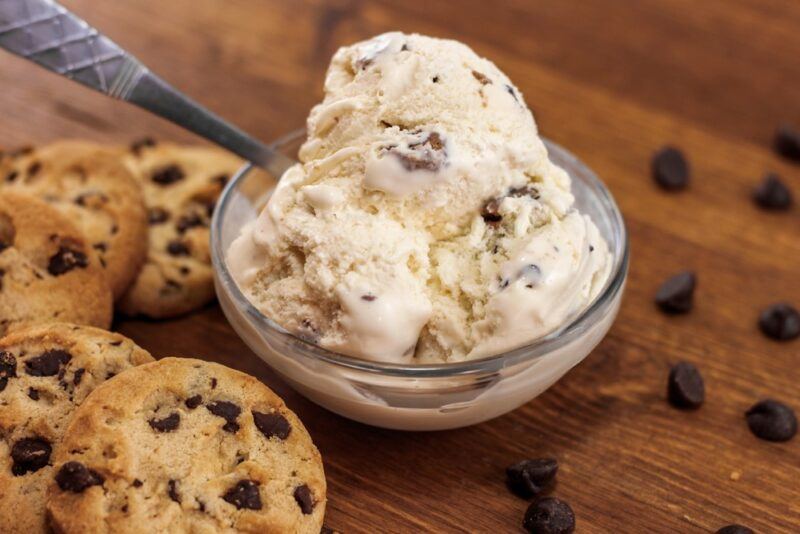 Cookie dough ice cream is one of the few things that tastes even better than actual cookie dough. Plenty of brands make their own versions of it, but why turn to those, when you can easily make your own? After all, the store-bought versions are often highly processed and packed with additives. They tend to be expensive too.
This cookie dough ice cream is something special. It includes cookie dough chunks and chocolate chip pieces, and the ice cream itself is even cookie dough flavored. You don't even need an ice cream maker.
Seriously, this homemade version is a million times better than anything from the store. Plus, you can tweak the ingredients if you want to.
Japanese Mochi Ice Cream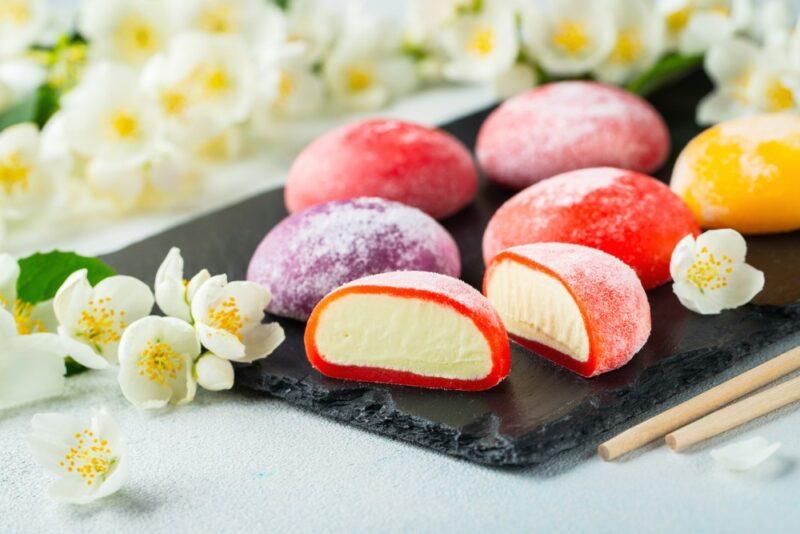 Mochi is a famous Japanese rice cake that you can now find in many parts of the world. The traditional version relies on steamed glutinous rice, which is then made into a paste, giving you a soft and chewy texture that's surprisingly delicious.
These days there are plenty of variations and many options for mochi fillings – including ice cream.
That's exactly what's going on here. This Japanese mochi ice cream still has the traditional rice cake around the outside, but is filled with cool and refreshing ice cream. While the flavors and textures of this dessert may be unfamiliar, it's still a delicious one to try. It might even be a new favorite.
Raspberry Brownie Cheesecake Trifles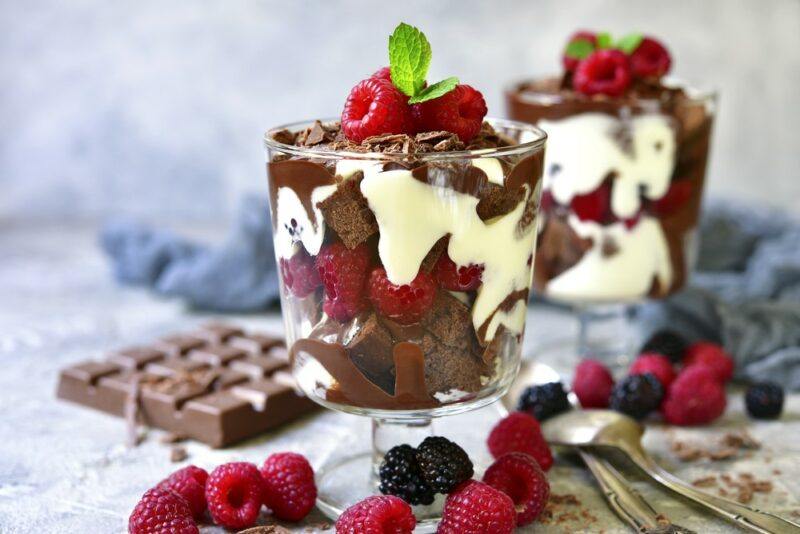 How about these trifles for pure deliciousness in a glass? Seriously, there's so much amazing going on, including chocolate brownies, raspberries, and a cheesecake-like filling.
Plus, because you're laying three separate components, you can tweak the amounts based on your preferences. For example, you might want to load up on the brownies and the raspberries, while only using a little of the cheesecake filling.
You could change things up entirely too, like by using a different type of fruit or perhaps cream instead of the cheesecake.
Chinese Longevity Peach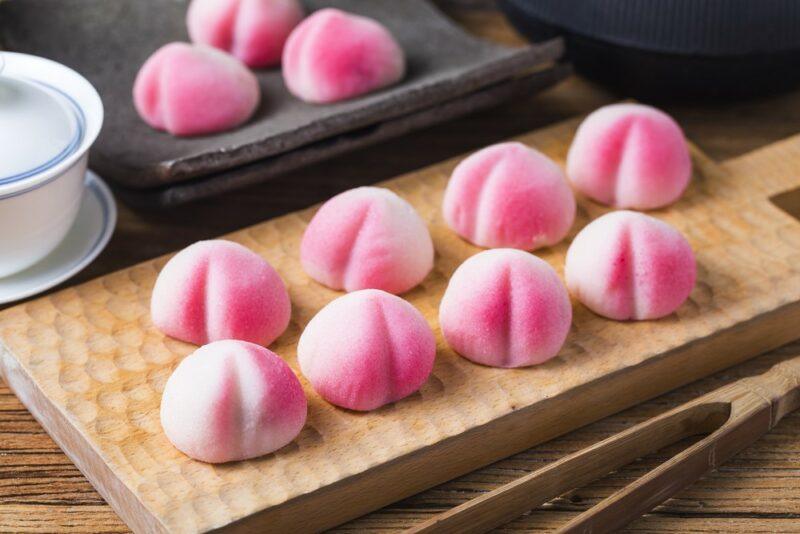 These little treats look stunning, don't they? They're a traditional Chinese dish and consist of a colored steamed bun that's been filled with red bean paste.
The buns are just sweet enough to be called a dessert, especially if you add some extra sugar into the red bean filling. The little buns would be fantastic as gifts or finger food at a party, as they look amazing and aren't terribly difficult to make.
Layered Chocolate Cake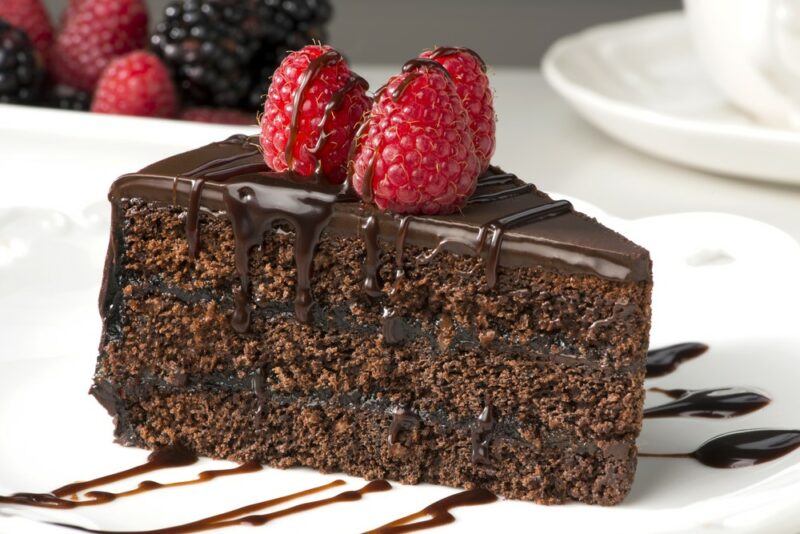 Are you a chocolate lover? If so, you'll find it hard to go past this chocolate cake. It's beyond decadent – moist and delicious, with chocolate layered with even more chocolate.
There's another even more feature too, the cake is easy to make. This should mean that it tastes amazing every single time, even if you don't bake often.
There's one limitation though, you need to use buttermilk or a buttermilk substitute. You can't use regular milk, as it won't behave the same way.
Triple Chocolate Mousse Cake

Layered cakes are so much fun. They look amazing when you serve them, plus you're getting a fantastic contrast of flavors.
This version uses chocolate cake, chocolate mousse (white and milk chocolate versions), along with chocolate fudge. Decadent, right? You could make it look even more like the version in the photo by using a caramel layer on top.
There's plenty of room for customizing too. No matter how you make it, the cake is going to be popular.
Matcha Castella Cake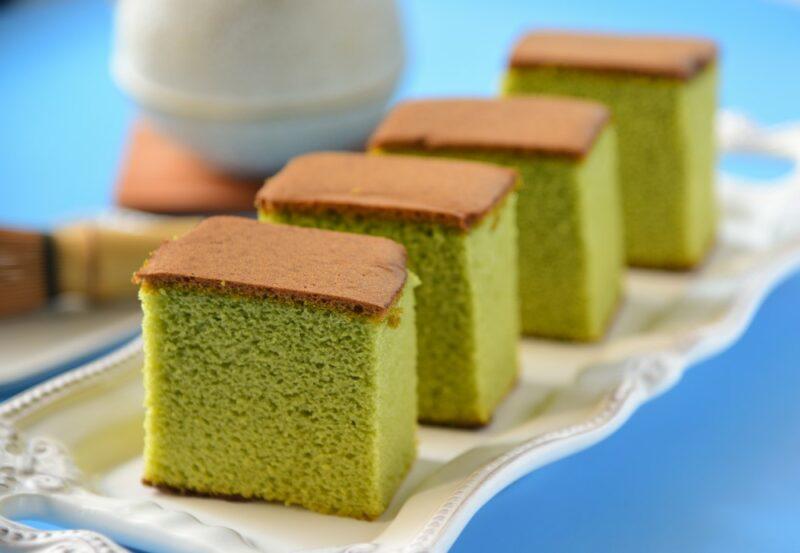 Despite how amazing decadent desserts are, they're not always the right choice. Sometimes you want something milder, like this matcha castella cake.
Castella cake might be unfamiliar, as it's a type of Japanese sponge cake. Interestingly, the cake doesn't rely on oil at all, yet it's still as spongy as you'd hope for.
Adding matcha to castella cake takes the whole dessert up to a new level. Getting the cake right takes a little work, but once you've got the hang of it, you should be turning castella cakes out with ease.
Turkish Apple Pie Cookies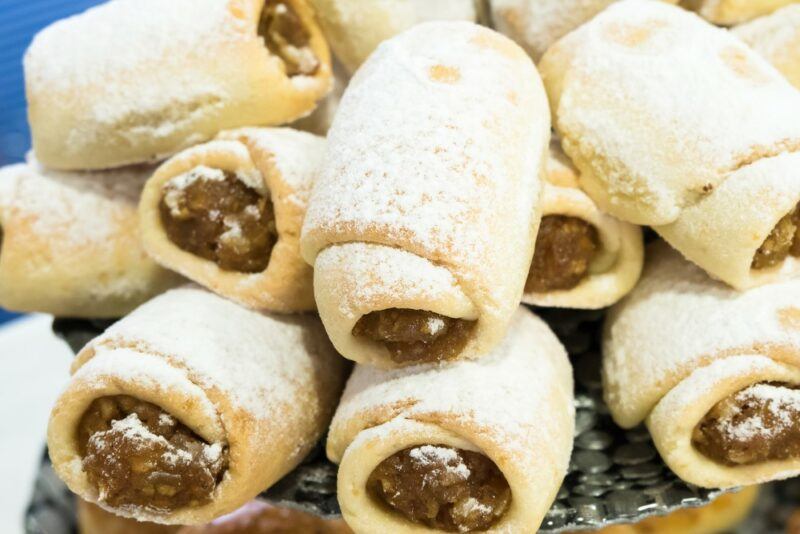 These Turkish cookies bring with them all the delicious flavor of apple pie, but in the form of a delicious cookie. The cookies are often sold in Turkey, and this recipe gives you the chance to make the cookies at home instead.
It isn't a difficult recipe either. You're mostly using common pantry ingredients, most of which you'll already have. Why not give the cookies a try?
Lemon Semifreddo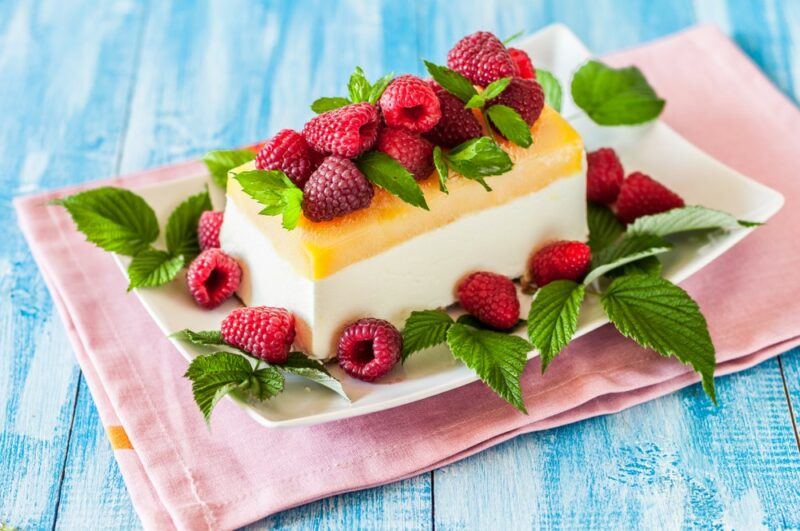 Semifreddo is another traditional dish. This time, it comes from Italy. The word translates to half frozen or half cold, referencing the fact that this is a frozen dessert with a texture that's similar to mousse.
There are plenty of ways to play around with semifreddo, like in this lemon semifreddo recipe. Adding lemon is fantastic, as it provides a tart flavor contrast, giving you a refreshing dessert. It's a perfect way to cleanse your palate after a heavy meal.
Galaxy Mousse Cakes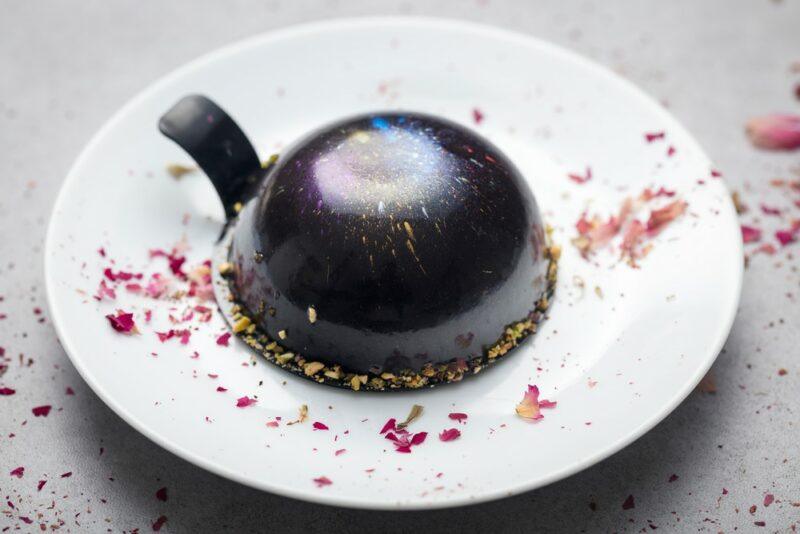 Galaxy cakes look stunning – and that's putting it lightly! They don't even seem like they should be possible, yet you really can make them at home.
Part of the trick is a mirror glaze, which can be swirled to create a shiny galaxy-like appearance. This recipe provides directions for how to do so, along with how to make the rest of the dessert.
The mousse cakes do take quite a bit of work, so you might want to save the recipe until you have an occasion where you want to absolutely dazzle your audience. Of course, the more times you make these mousse cakes, the easier they'll get.
Floating Islands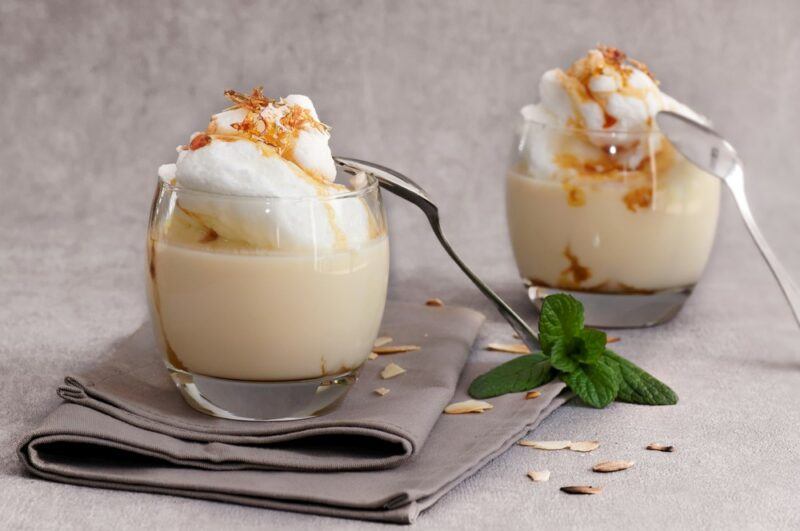 Floating islands is an amazing French dessert. It uses a base of custard that's topped with a beaten egg white mixture. The difference in weights means that the top part of the dessert really does seem to float above the rest.
That floating effect is even more amazing when you serve the dessert in a glass, like in the photo. Glasses are always fantastic ways to serve your desserts, especially at a party.
Banoffee Pie Cups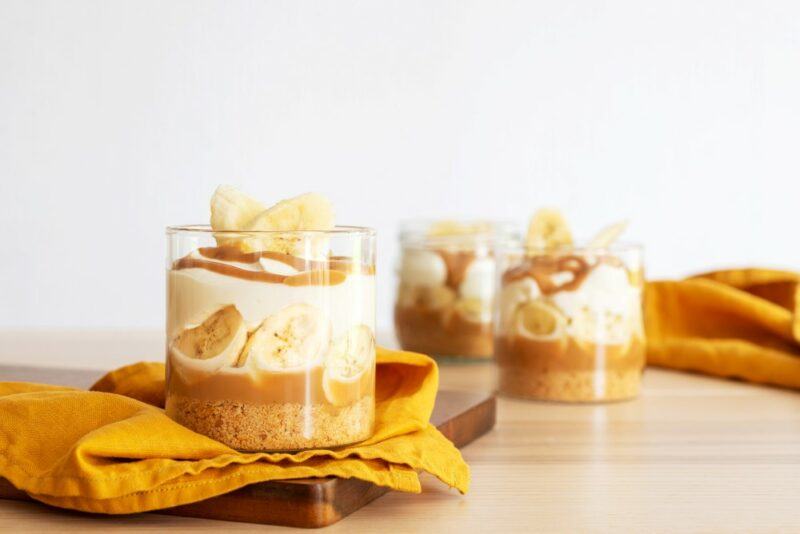 Rather than making a full banoffee pie, why not experiment with these banoffee pie cups instead? You have multiple delicious layers to dive through.
Do you know what's even cooler? This 'pie' doesn't need to be baked at all. You're simply stacking layers on top of one another. Honestly, once you've seen how easy this dessert is to make, you might never go back to the pie version again.
Pistachio Mafroukeh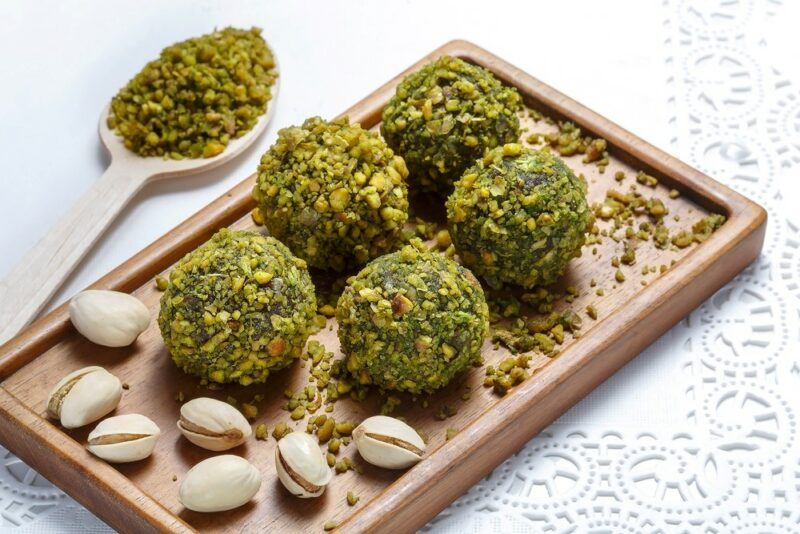 Want to try something completely different? These little Middle Eastern truffles should do the trick nicely.
The pistachio exterior alone makes them look stunning on the plate, then you have an ashta cream filling that guests won't be expecting at all. The linked recipe gives you instructions for two different versions of the truffles, one that has multiple steps involving stuffing and rolling, along with a much simpler one.
After all, who doesn't need a fast and easy recipe from time to time?
German Granatsplitter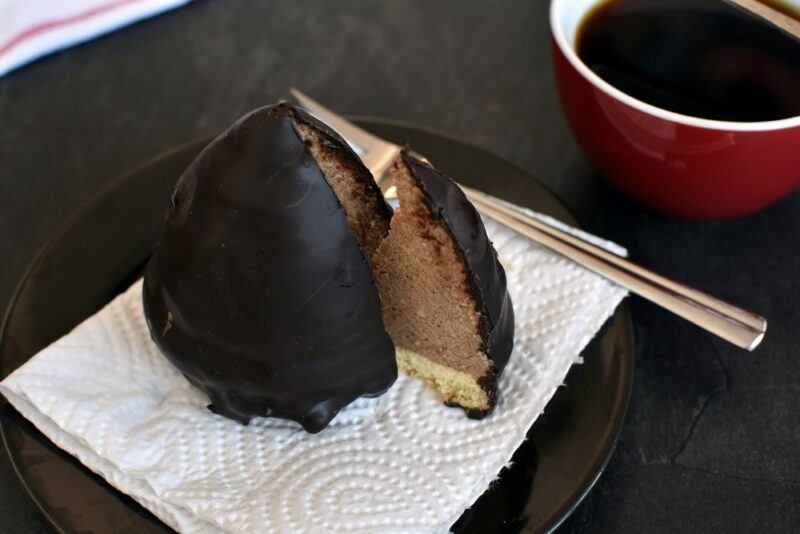 Here's a German dessert to add to your repertoire. The name for this treat varies depending on where you are, but you always end up with something delicious.
The traditional version is often made from cake leftovers that are mixed with cream and other ingredients, then placed on a cookie base and covered in chocolate. You end up with a delectable chocolate mountain that goes perfectly with coffee.
Chocolate Mousse Parfaits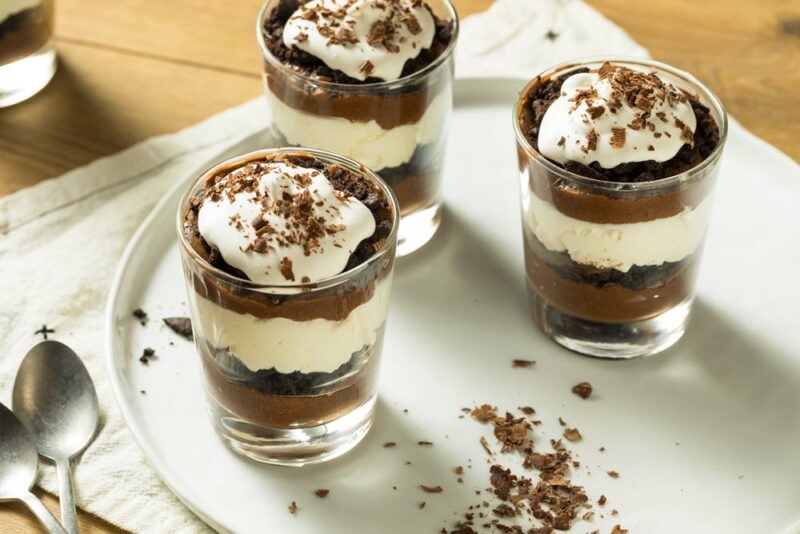 Parfaits are amazing. They're so easy to make, combine multiple flavors and textures, and can be served in individual glasses.
This version relies on chocolate mousse, crushed Oreo cookies, whipped cream, then some chocolate for the top. Of course, you can easily play around with the recipe, by changing the order of the layers or perhaps adding some new ones (fresh raspberries would be delicious!).
Apple Caramel Cheesecake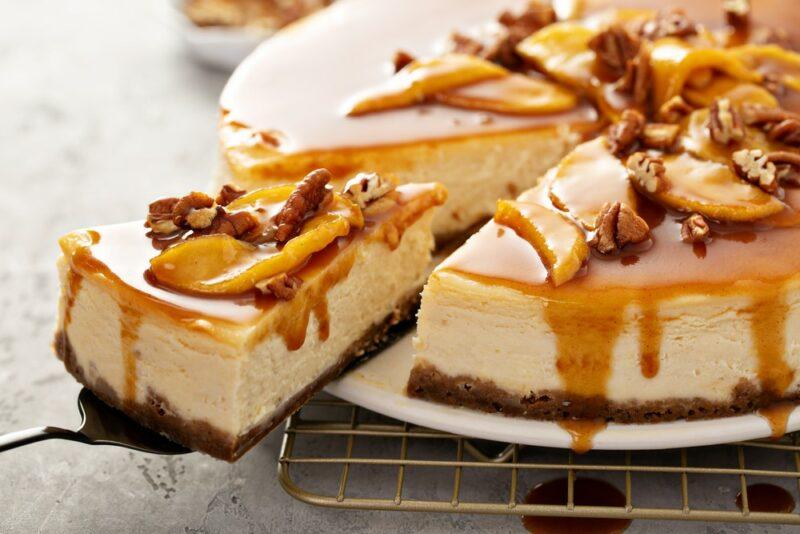 Doesn't this cheesecake look amazing? It's like someone summarized fall in a single picture.
The way the caramel flows over the edge is too perfect. Then there's the flavor combination of apples, caramel, pecans, and creamy cheesecake. This would be the ideal cheesecake to serve at a fall party or even to make for your family.
Strawberry Pavlova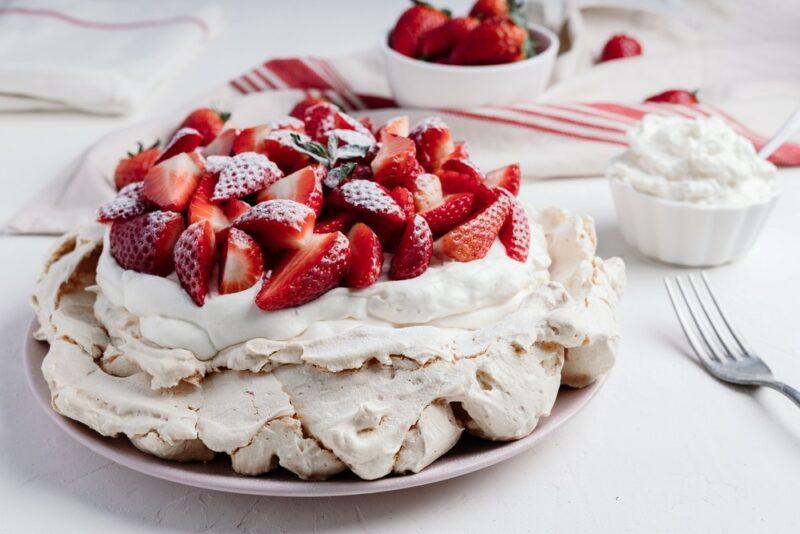 If you haven't tried a pavlova before, then you're seriously missing out. The meringue-based dessert has a crisp and sugary crust that gives way to a soft light center.
You can top your pavlova with pretty much anything, although fresh fruit and cream is easily the most popular option. Why not try this strawberry pavlova for yourself?
Mirror Glazed French Mousse Cake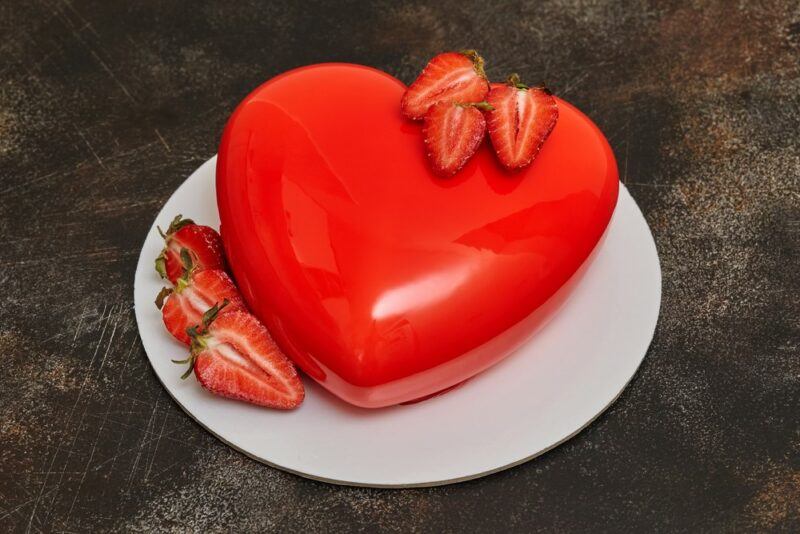 Here's another dessert that makes use of the mirror glaze idea that we talked about earlier. This time you have a beautiful red heart filled with French vanilla mousse cake.
It could be the perfect recipe for Valentine's Day or perhaps for an anniversary dinner. Plus, once you get the hang of the mirror glaze, you can use the same technique for many other desserts.
Why not create a dessert that's as pretty as it is tasty?
Related Content