Are you missing mayonnaise since going paleo? We get it. It's one of those fridge staples that you don't even think of until you go to use it, check the ingredients, and are immediately disappointed. Because guess what…it's full of the bad stuff. There's often soy bean oil, sugar, sweeteners, preservatives, and more.
That's why I collected a bunch of paleo mayonnaise recipes to share with you today. If you're a paleo eater, you're probably pretty used to making your own breads, fries, sauces, and whatever else. So why not mayo? It's actually a pretty simple thing to recreate in terms of ingredients. Eggs and oil are basically your staples, and if they don't work for you, there are alternatives!
We've included a bunch of egg-free mayonnaise recipes for those of you who are vegan, are allergic, or just aren't keen on using raw eggs (because, understandably, not everyone is). Just remember, if you do use the raw egg recipes, there is always the risk of illness, though it is rare.
The fresher your eggs, the better, and be sure to always keep your mayo refrigerated! Oh, and we've also added a section on flavored mayonnaise recipes, so don't forget to give them a go too!
Paleo Mayonnaise Recipes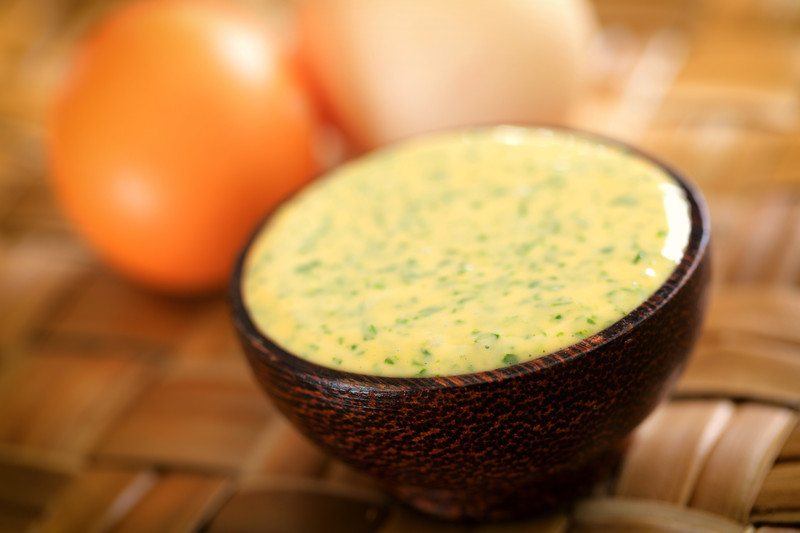 PS. For more delicious paleo sauces, try these 22 paleo hummus recipes.
Plain Mayonnaise
Coconut Paleo Mayonnaise
Foolproof Homemade Paleo Mayonnaise
Homemade Paleo Olive Oil Mayo
3 Ingredient Paleo Mayo
Homemade Paleo Mayo
Easiest 3 Minute Homemade Mayonnaise
Paleo Mayonnaise (with cooked egg yolk)
Macadamia Nut Mayonnaise
Duck Egg Mayonnaise
Egg Free Mayonnaise
Egg Free Mayonnaise (no eggs)
DIY Egg Free Mayo 3 Ways (no eggs)
Egg-less Homemade Mayo (no eggs)
Spicy Cashew Mayo (no eggs)
Flavored Mayonnaise
Paleo Baconnaise
Paleo Garlic Mayo
Homemade Spicy Paleo Mayo
Homemade Herbed Paleo Mayonnaise
Truffle Mayonnaise
Sardine Mayo
Plain Mayonnaise
This simple mayonnaise recipe uses lemon juice and mustard for flavor (and preservation) and is pretty darn healthy, containing both olive oil and coconut oil. There's a bonus recipe in there for 'baconnaise' too!
Just four ingredients here, and that includes a pinch of salt for seasoning! It couldn't be simpler. The recipe is, however, very specific on which equipment you use. But if it works, and makes great mayo, who's complaining?
This is a recipe for 'light, silky, flavorful' mayonnaise and it's made up of simple flavors – olive oil, mustard, and lemon juice. The post also includes useful info on repairing broken mayonnaise, which (who knew!) can be fixed!
Well, there's simple and there's simple! There are just three ingredients (could you tell from the title?) to this paleo mayonnaise. Of course, you can add seasoning if you like, such as garlic, herbs, or spices. Yum!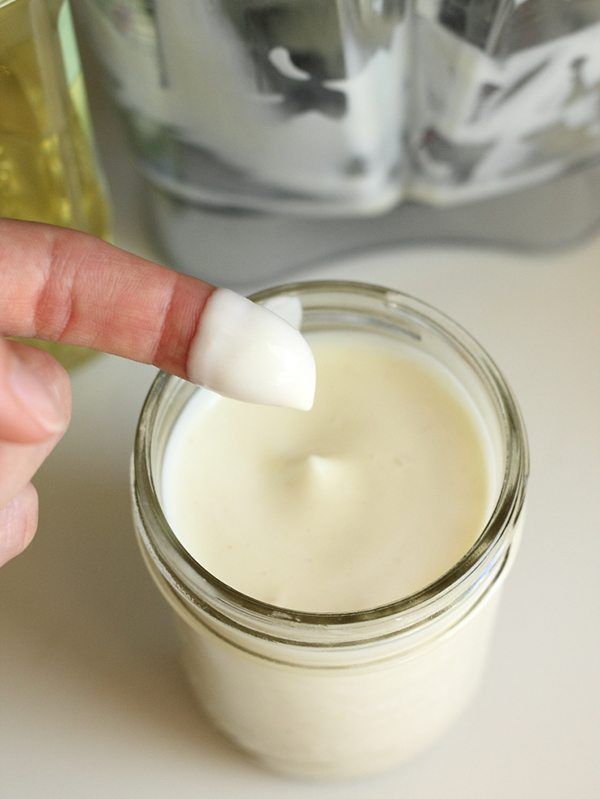 For a thick, creamy, and flavorsome mayonnaise, try this vinegar-based recipe. There's some added mustard and garlic for flavor, but you could omit the garlic if it's not your thing. There's an additional tip for drizzling the olive oil too.
Apparently, this mayonnaise is 'guaranteed to turn out perfect every time', which is a claim worth testing, don't you think? And with a three minute prep time and only four ingredients, what's there to lose?
For anyone not entirely comfortable using raw eggs, but who can't quite get their heads around egg-free mayo, this recipe is for you. Of course, the safety is for you to judge, but it could be worth a try. And it's clever!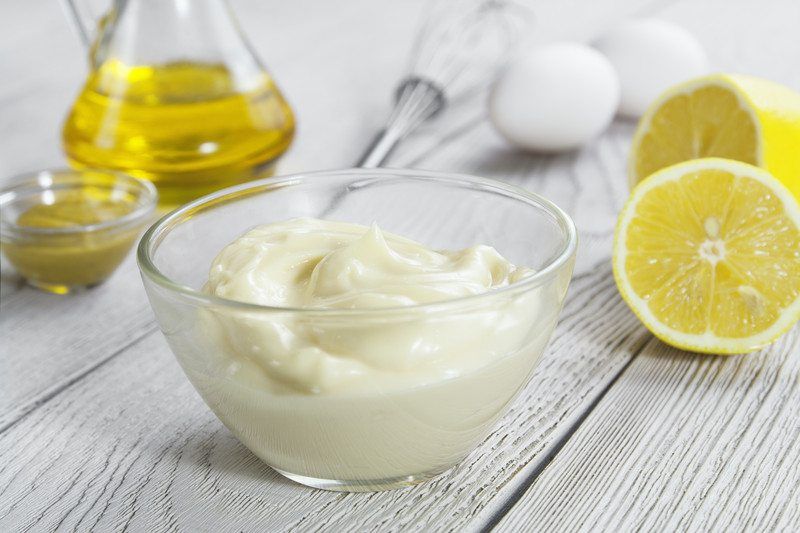 This mayo is made from macadamia nut oil, rather than macadamia nuts themselves, so if that's your oil of choice, this recipe's for you. Flavored with mustard, salt, and pepper, it's a great addition to any dish.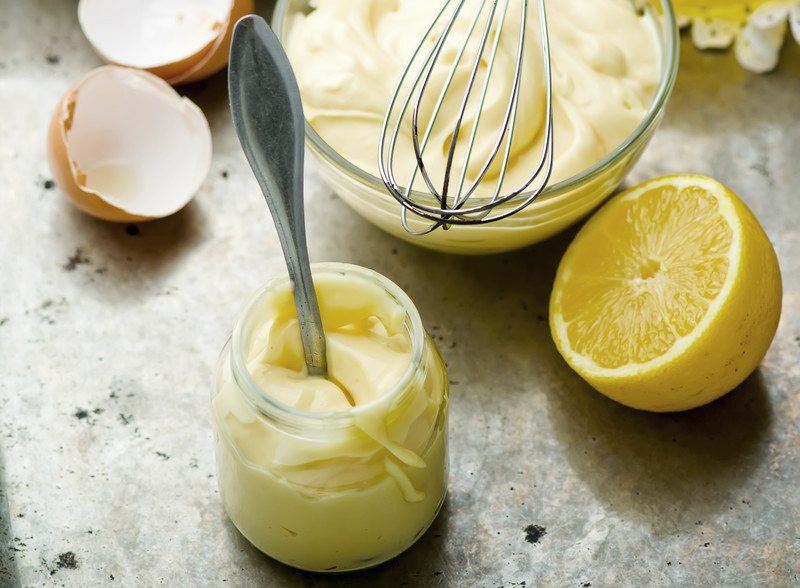 Duck eggs have a depth of flavor that can't be found in chicken eggs, so eating a mayonnaise containing them is a real treat. You'll notice a bit of a difference in color too, but that's completely normal!
Egg Free Mayonnaise
Paleo, vegan, and full of healthy coconut. What more could you ask for? Plus there's a bonus recipe for making coconut butter. It also comes with the added suggestion of mixing with apple cider vinegar for a great dressing.
Here, you're getting three recipes for the price of just one (click)! Each recipe has a different base; there's a coconut butter mayonnaise, an avocado mayonnaise, and an avocado oil mayonnaise. It comes with nutritional info for each of them too!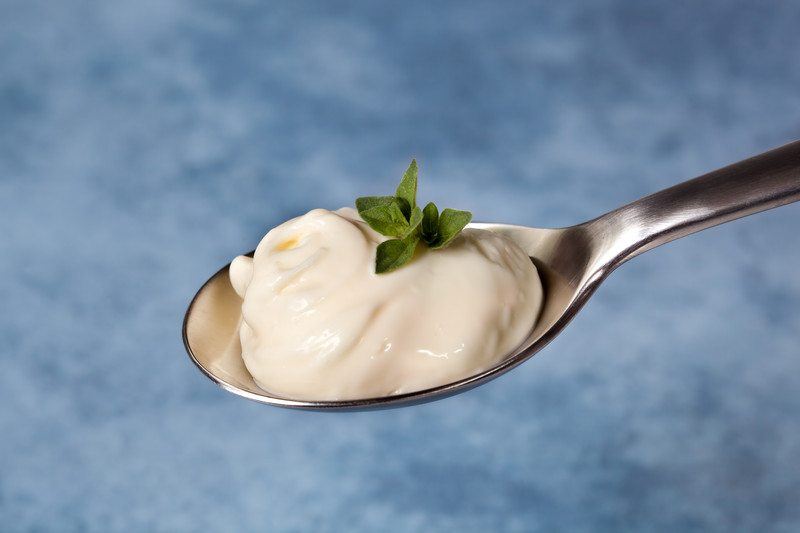 This recipe is perfect for vegans, those with egg allergies, or those who aren't entirely confident with using raw eggs. The post admits that it's not as creamy as 'normal' mayo but says it's pretty good nonetheless!
Perfect for vegans and spice-lovers, this egg-free mayo is spiced with sriracha sauce and sweetened with Medjool dates. And it's key ingredient is cashew nuts, which is rare. Definitely worth a try!
Flavored Mayonnaise
Yep, baconnaise. Aka bacon mayonnaise. These might be the most appealing two words ever spoken (or written). All that flavor with the addition of one simple ingredient – liquid bacon fat. You're welcome.
Now, a few recipes for plain mayonnaise contain a little garlic, but this garlic mayo recipe includes a healthy two cloves for one jar, so you're sure to taste the flavor coming through. Plus it's full of good-for-you coconut oil! Bonus.
Some of us like a bit of a kick from our mayo, and if that's you, then here you go. It's the simple addition of hot sauce that gives this mayonnaise its spice. Delicious.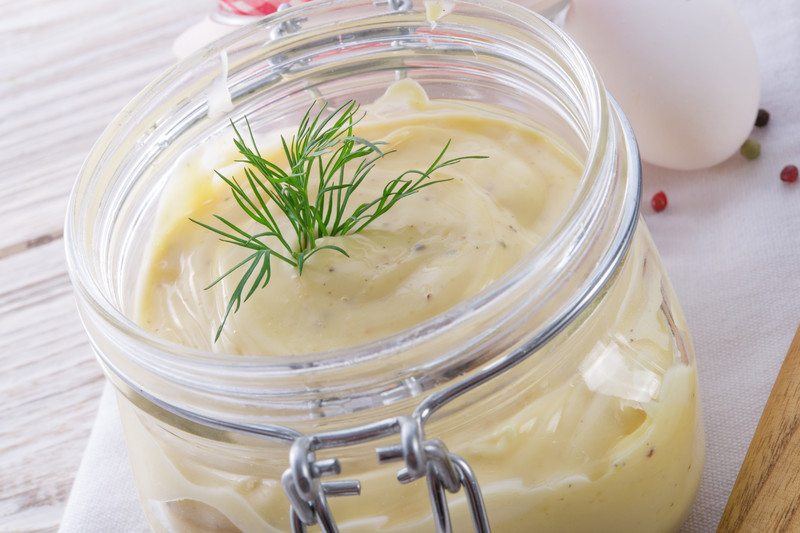 The added rosemary and oregano give a lovely flavor to a normal, plain mayo. The recipe includes other suggestions for flavorings too, or you might have some of your own in mind. Whatever you choose, this is a great, versatile recipe!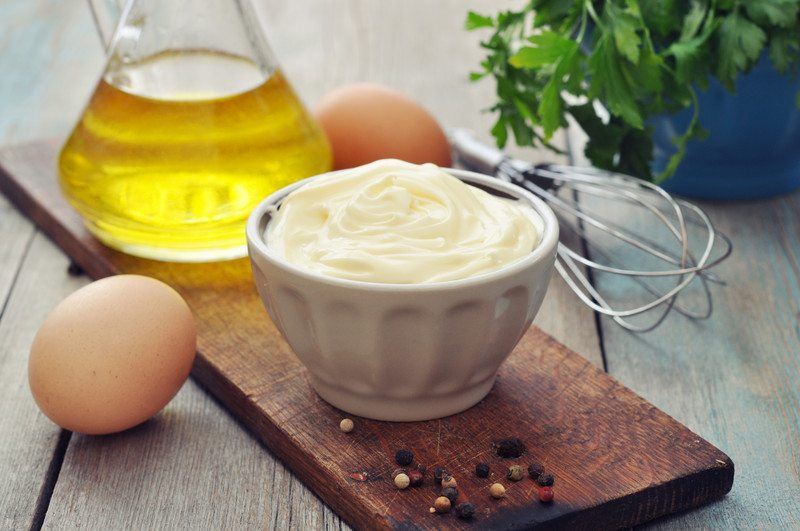 Well, if there were ever the taste of luxury, it's here! If you love truffle oil, here's another way to include it in your food. We had never heard of truffle mayonnaise before, but we're pretty glad we have done now!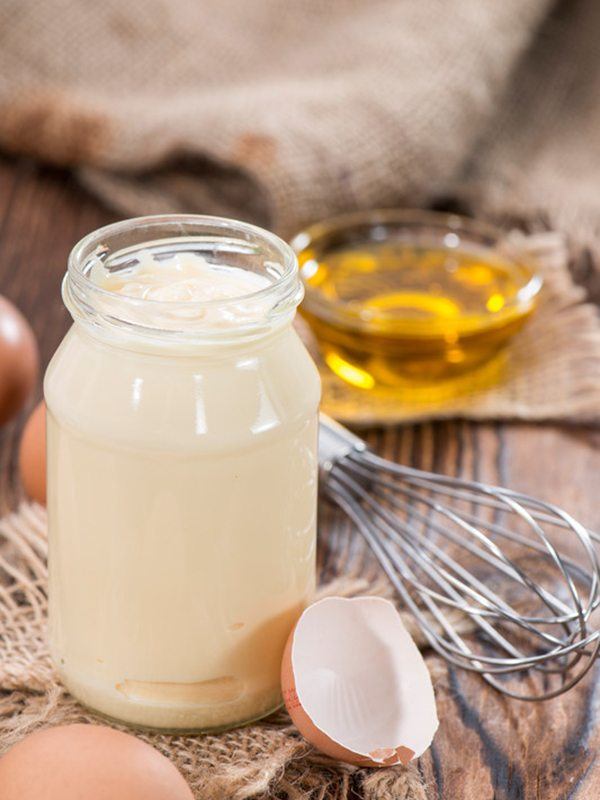 Whaaaat? That's what we said too. But think of the massive flavor kick that sardines could add to a mayonnaise. Then, think of all of the goodness that you'll get from the sardine. Exactly. It sounds like the author subbed in the sardines for anchovies too, so there's another recipe there!