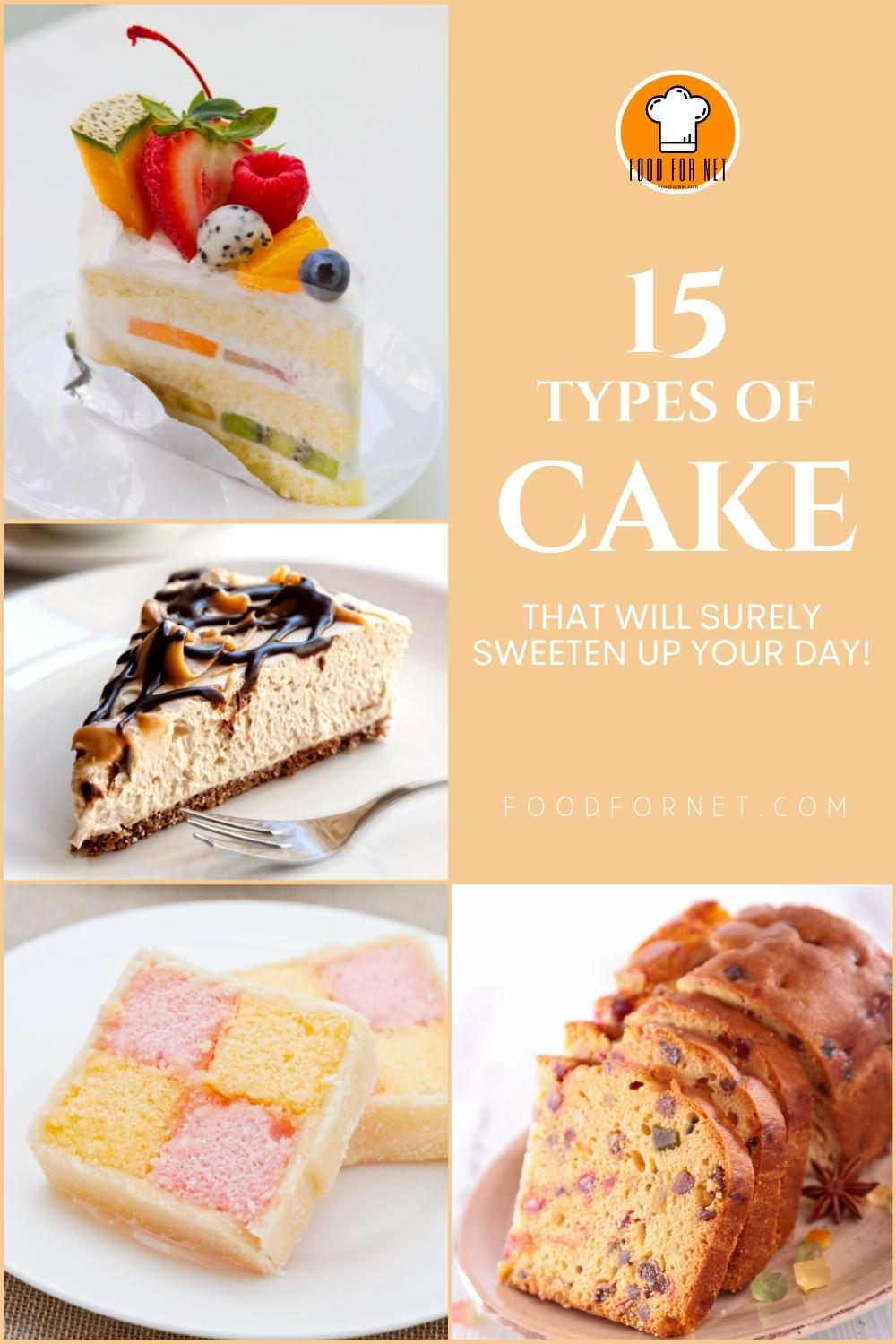 One of the most beloved desserts is of course cake! Whether you make yours or simply buy one from the baker, you have every right to just fully enjoy it. Yes, sugar and all! Because we do deserve some treat every once in a while, right? And with so many types of cake out there, you'll never run out of cake to try to sweeten up your day.
And did you know that cake is of Viking origin? In fact, the very term cake is a derivation of the word 'kaka' which is an Old Norse word. Although the first cakes then are quite different from what we're used to eating now. Theirs were more bread-like, were sweetened with honey, and oftentimes have nuts and dried fruits. It was actually the Egyptians who first showed evidence of advanced baking skills during ancient times. And it was not until the mid-17th century that the precursors of modern cakes were first baked in Europe.
The most common cake ingredients include flour, eggs, sugar, liquid, leavening agent, and butter (or some other form of fat). Sometimes dried fruits or nuts are added. Sometimes flour is omitted (I know, flourless cake, right?). Today there are so many cake recipes out there that cater to every dietary requirement. So really, everybody can practically enjoy this dessert. On a keto diet? No problem, there are keto-friendly cake recipes. Vegan? No problem either, there are vegan-friendly cake recipes as well. You see, there's a cake out there for you.
Just a few baking tips though.
Follow the recipe. I know it sounds ridiculous but really, follow it to a tee especially when it's your first time making it. Unless any substitution of ingredients is indicated then stick to what is in the recipe. You may be tempted to take shortcuts or improvise if you're missing an ingredient or two, but you should also keep in mind that they're there for a purpose. So again, follow the recipe.
Careful when measuring the ingredients. For starters, avoid packing your measuring cup with flour. Use a spoon to put the flour into your measuring cup and then level it rather than directly scooping the flour out of its container with your measuring cup. It would seem like an extra step rather than just scooping the flour in one swoop, but you'll see, little things like this will matter.
Room temperature means room temperature. When the recipe says that an ingredient is supposed to be at room temperature, then for goodness sake, don't add butter, milk, or eggs that you just got straight out of the fridge. There's a science behind it, so just do it.
Don't over-mix your cake batter. I know, the sound of a whirling mixer sounds pretty satisfying but, again follow what the recipe says. If you're making a small batch, you're probably better off mixing it by hand. Keep in mind that over-mixing can result in a gummy, tough, or unpleasantly chewy cake.
And lastly, preheat your oven. You want your oven hot and ready by the time you're done pouring your batter into pans. If not, then right off the bat your timing is already off. The baking starts when in fact your oven is just starting to heat up – so it's very likely that you'll undercook it. It can of course also affect the flavor of your cake or risk burning it even! A properly pre-heated oven will allow your cake to achieve a good rise, nice texture, and beautiful browning.
If you're not really into baking or if you're not comfortable yet making your own cake right now, you can of course simply buy yours from your favorite bakeshop. You can also try cake of the month clubs. They'll send you one each month so not only can you try different cakes monthly (yes, please!) but you can also start getting some ideas on the types of cake that you are really into and would like to perhaps try making as well.
Although bakers would categorize cakes based on ingredients and mixing techniques, for most home-makers just starting at baking or typical dessert lovers like us, we categorized them simply by flavors – so chocolate cake, fruit cake, carrot cake, cheesecake, and the like.
But of course, it doesn't hurt to learn a thing or two about the different types of cake – at least the most basic or common types out there. So, check out our list here and find out how much do you really know about cakes. Who knows, you might even stumble upon one that you haven't tried yet.
Types of Cake (With Pictures!)
Angel cake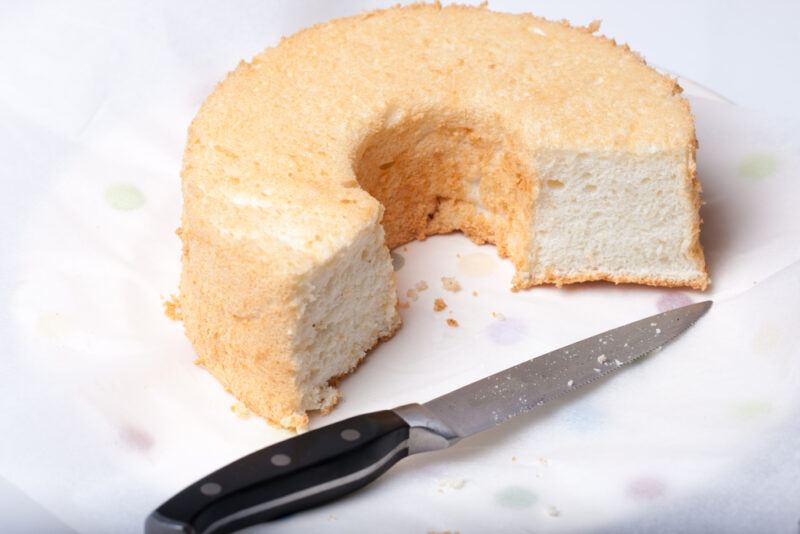 Angel cake also called Angel food cake is made with egg whites, flour, and sugar. It's fat-free because it doesn't contain butter. It has a chewy and spongy or aerated texture because of the whipped egg whites that are sometimes mixed with a whipping agent like cream of tartar.
Battenberg cake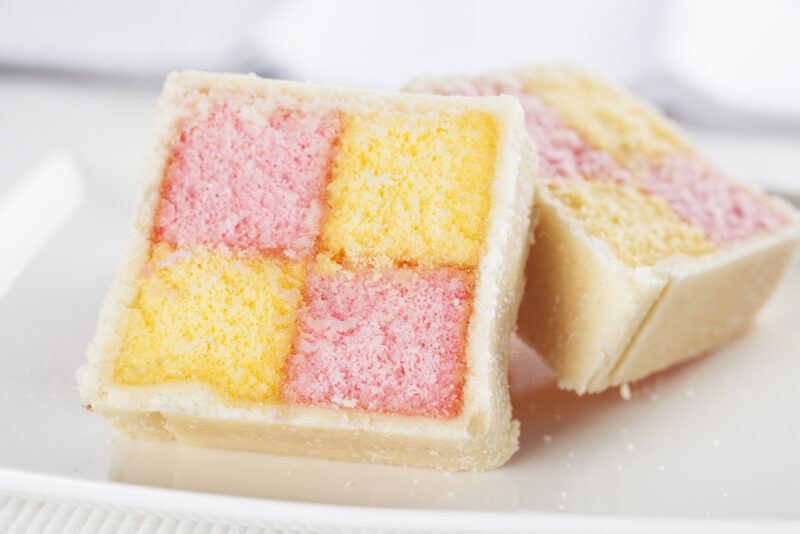 Battenberg cake or Battenburg cake is a cake that is covered in marzipan – a soft, chewy, very sweet paste made of sugar and almonds. When it's sliced, it will reveal different sections of pink and yellow sponge cake being held together with jam. Fun fact, the first Battenberg cake is baked in 1884 in celebration of Prince Louis of Battenberg and Princess Victoria's wedding.
Butter cake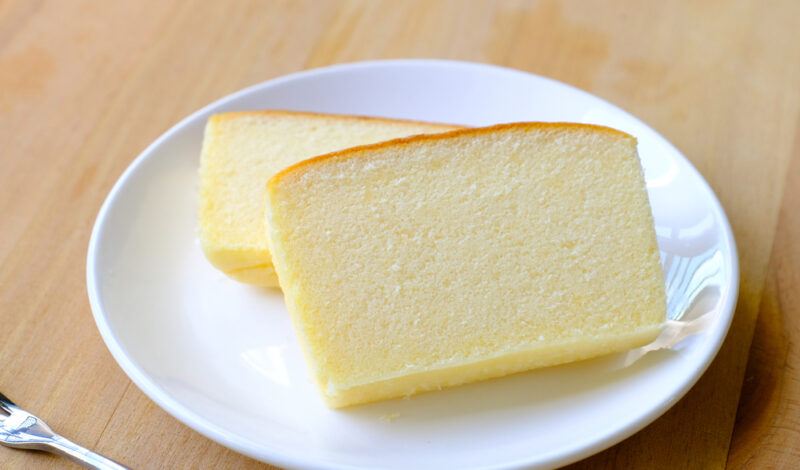 Butter cake, as the name suggests, has butter as its main ingredient. It also has flour, sugar, eggs, and leavening agents – either baking powder or baking soda. The butter and sugar are beaten together until fluffy and then eggs are gradually added to create an emulsion. Flour and the leavening agent are then added to give it structure.
Carrot cake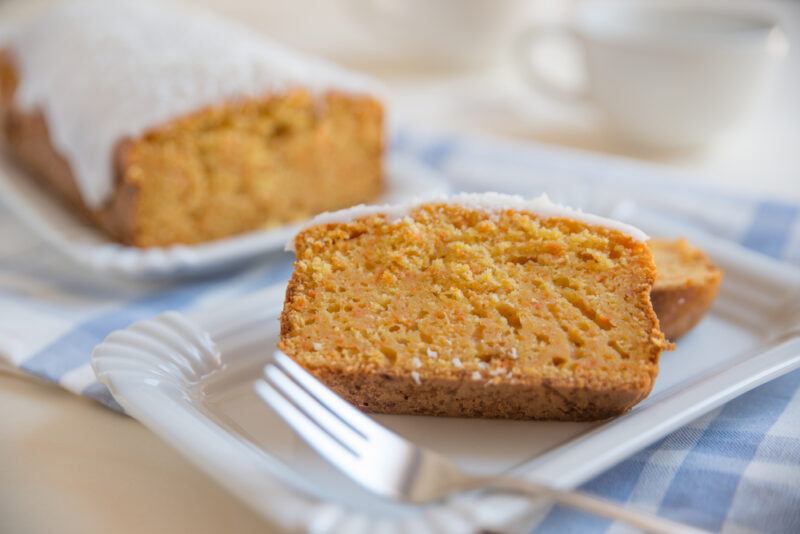 Carrot cake contains grated carrots in the batter. It also has the usual flour, eggs, sugar, leavening agent, and a neutral oil such as vegetable oil or canola oil. You'll usually find carrot cake with cream cheese frosting. Nuts like walnuts or pecans are also sometimes added. Furthermore, brown sugar is also sometimes substituted for a deeper flavor.
Cheesecake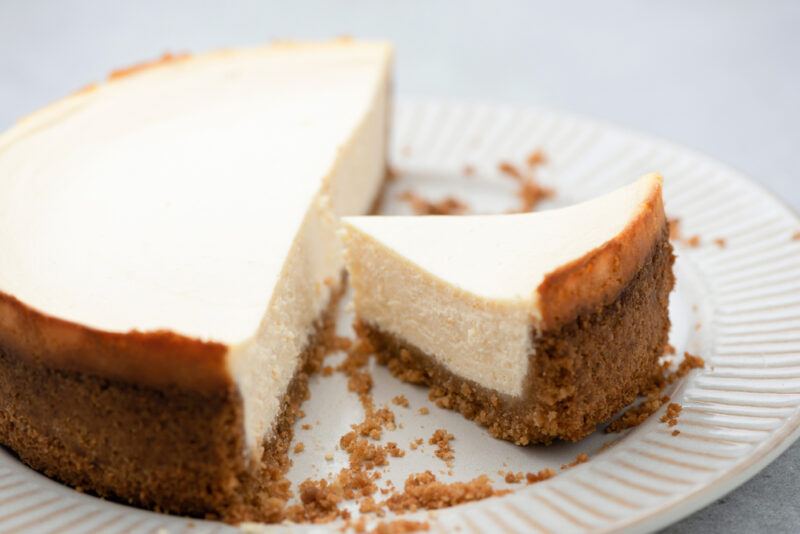 Cheesecake is a rich and creamy dessert cake that starts with a simple crust of crushed Graham crackers or cookies and is then filled with a simple cheese-based filling. It can be baked or left unbaked and is simply refrigerated. An additional layer of fruits like blueberries or strawberries can be added as well. It can be topped with whipped cream, fruit sauce, or chocolate syrup before serving.
Chiffon cake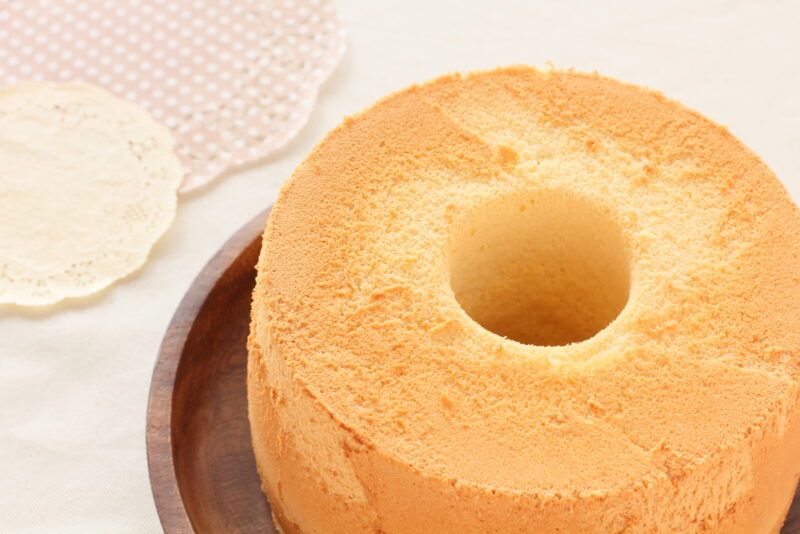 Chiffon cake is a light cake that contains vegetable oil, eggs, flour, sugar, baking powder, and flavorings – say lemon or banana or even spices. It also has a fluffy texture like angel cakes because the egg whites are separately beaten until stiff before it's folded back into the batter. Fun fact, chiffon cake was once a hit in Hollywood, its inventor Harry Baker, used to sell it to Hollywood stars and Brown Derby restaurant.
Flourless cake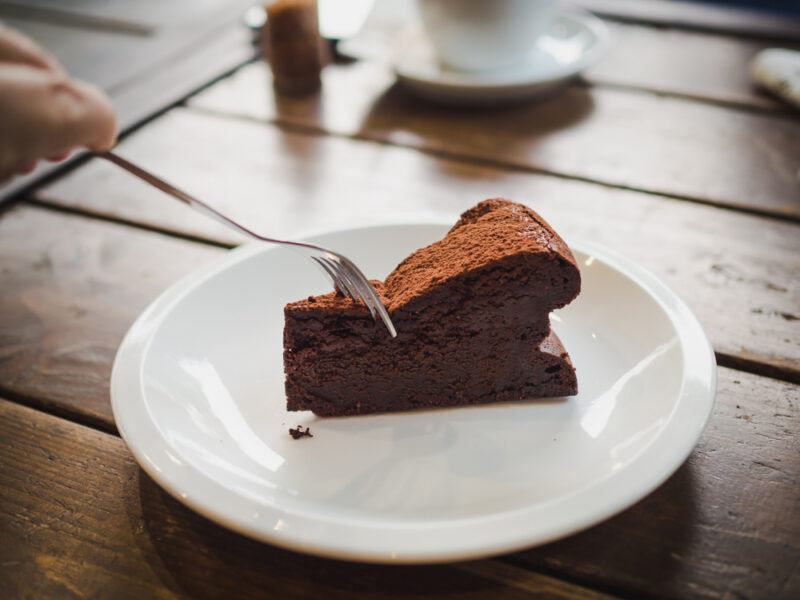 Flourless cake, as the same suggests, does not contain flour. This cake is fudgier in texture than cakey. It has some airiness because of the whipped egg whites that are folded in the batter. They're often baked in a springform pan for easy removal but of course, regular round layer cake pans can be used as well.
Fruit cake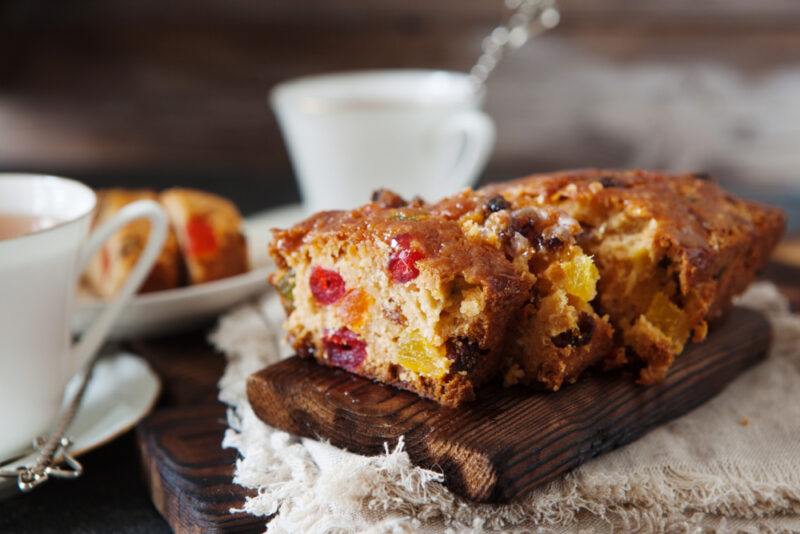 Fruit cake can be traced back to ancient Egypt where it's found in the tombs of the deceased, apparently for the departed's sustenance in his journey to the afterlife. This cake is made with chewy bits of fruits, nuts, spices, and brandy or rum. It's usually made in celebration of weddings and Christmas. The fruits are normally soaked in alcohol for a more enriched flavor. See here our list of the best brandy that you can use in making fruit cake.
Genoise cake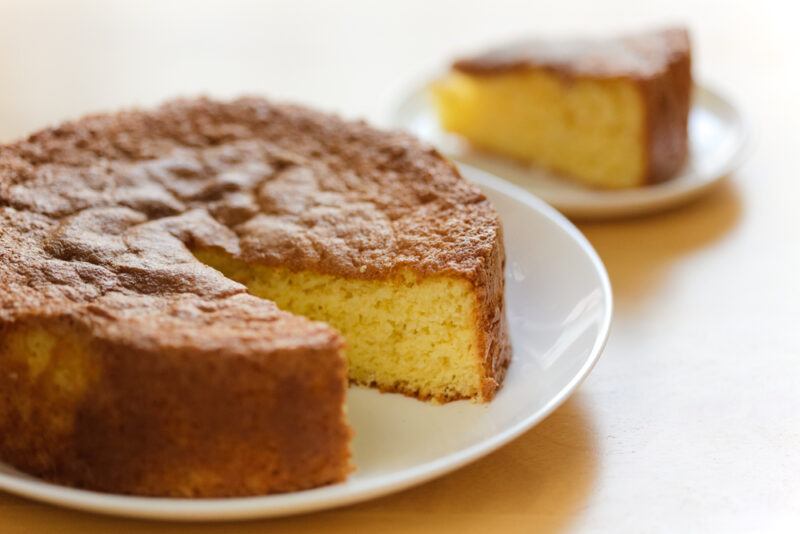 Genoise cake or Genovese cake is an Italian sponge cake. But unlike some sponge cakes for which the yolks and whites are beaten separately, Genoise cake has whole eggs (sometimes even with an extra yolk) beaten with sugar. They're heated at the same time over a bain-marie until they're thick and ribbony. Flour is then added along with butter (if using butter). It usually lacks a strong flavor so a flavored syrup is used to moisten it up and is oftentimes stacked with rich fillings.
Ice cream cake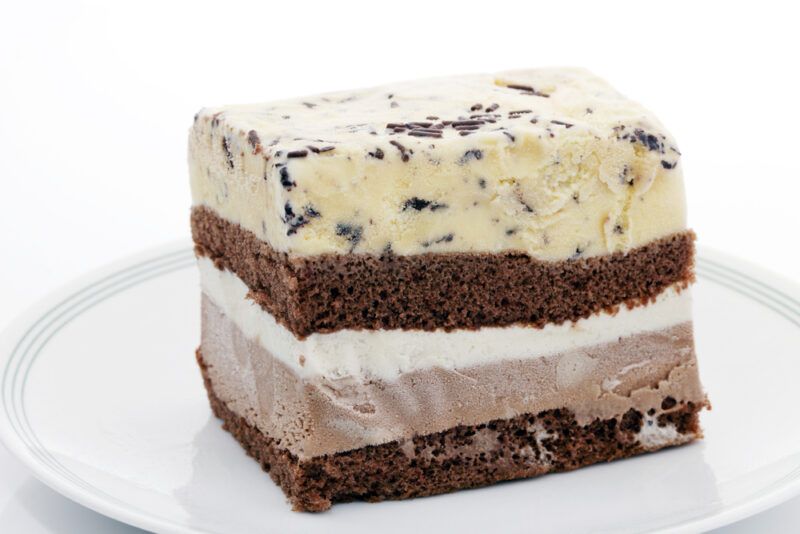 Ice cream cake is a cake with ice cream as the filling for a layer cake. The cake part is baked, as usual, cut into shape, and then simply frozen. The ice cream is molded into a shape as well that will coincide with that of the cake. During assembly, the cake and ice cream are layered accordingly. Whipped cream is normally used for frosting because it usually sticks nicely to the frozen cake compared to other typical frostings.
Layer cake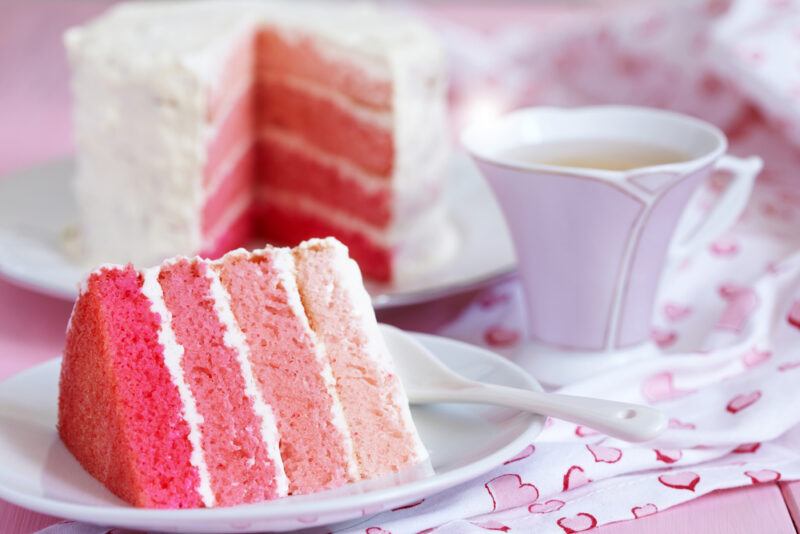 Layer cake, sometimes called a sandwich cake, is a cake that at the very least has two layers held together by icing, preserves, or some other type of filling. Usually, the whole cake is then covered with icing but sometimes it's left bare for a simpler and more rustic look – this way the number of layers and filling are clearly visible. On the contrary, one can also get creative and design it however he wishes.
Pound cake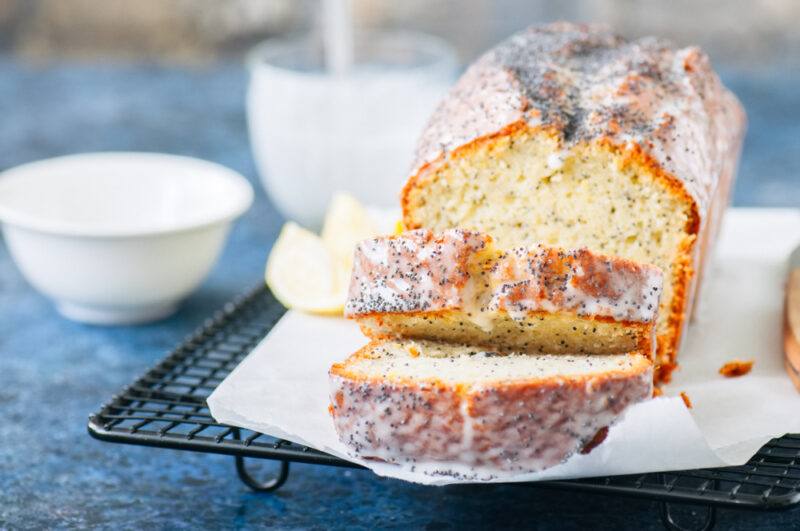 Pound cake is a cake traditionally made with one pound each of its main ingredients, flour, sugar, butter, and eggs. It's usually baked in a loaf pan or a Bundt mold. It is then dusted with powdered sugar or is lightly glazed before serving. You can also coat it with icing if you want. This dense and delicious cake can serve as a base recipe in making other cake variations.
Pudding cake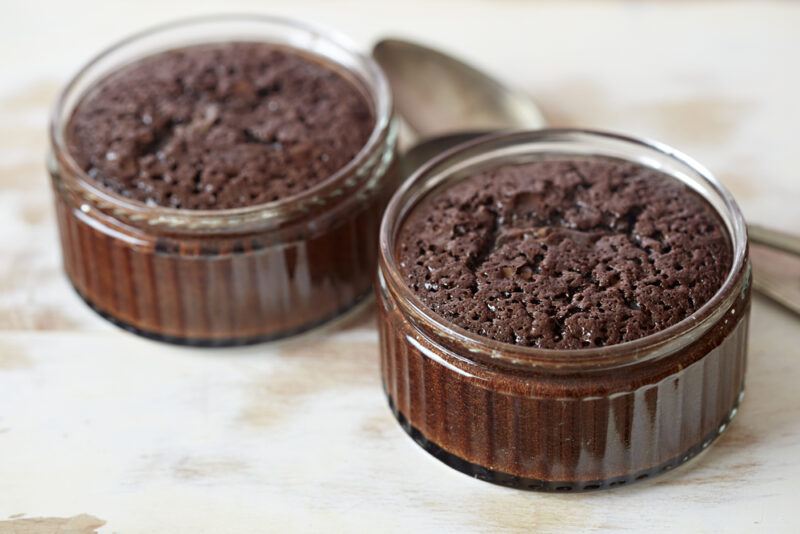 Pudding cake is a cake that is made by combining whipped egg whites with a thin uncooked batter. Sometimes eggs are not used in the mix. Common pudding cakes are chocolate and vanilla flavored. These pudding cakes are considered informal desserts that are more earthy than elegant.
Sponge cake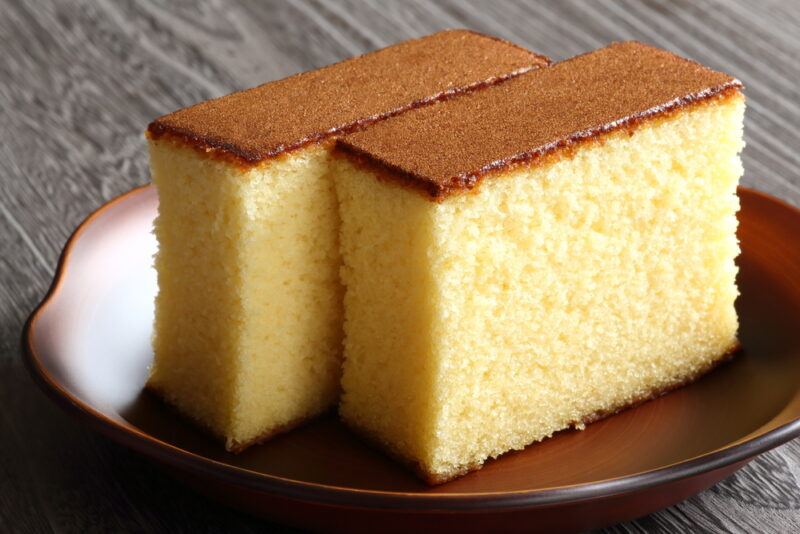 Sponge cake is a light and airy type of cake that contains egg whites, sugar, and flour. It has none of the leavening agents such as baking soda or baking powder. Its height and texture are attributed to the prolonged whipping of the egg whites. The process incorporates air bubbles to create foam making the egg whites stiffer and more voluminous.
Upside down cake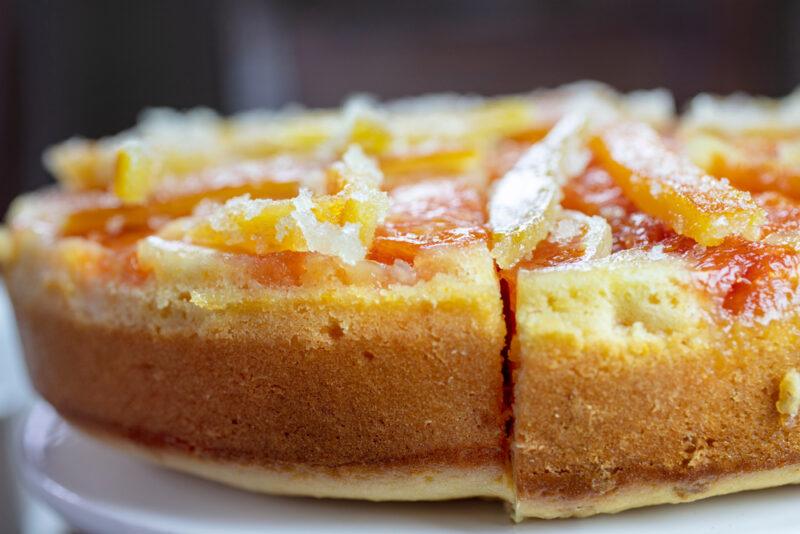 Upside down cake is a cake that is baked upside down – meaning the toppings are at the bottom of the pan. So, once it's baked, it's flipped over and de-panned revealing the real top of the cake. To make it, the sliced fruits like pineapples, apples, peaches, or cherries are carefully arranged over butter and sugar at the bottom of the pan, the batter is then added afterward, and then it's simply baked. One just has to carefully execute the flipping-over part to ensure you get a perfectly glossy upside-down cake.