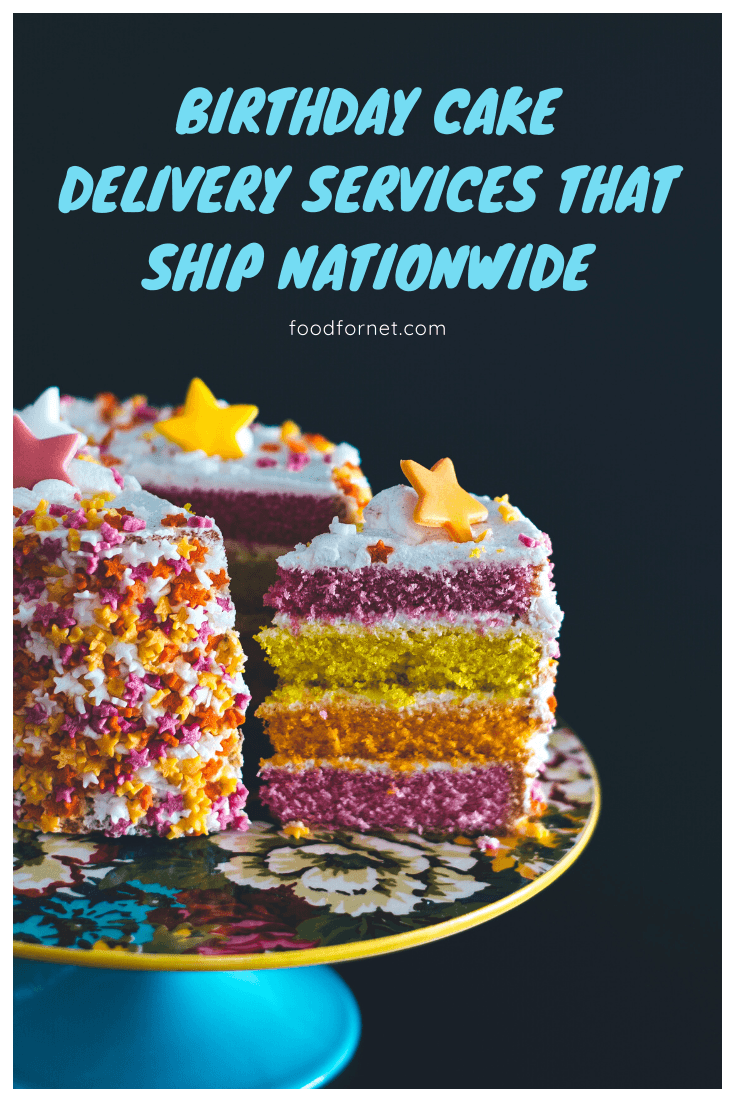 Whether it's for a birthday party, a family reunion, or just the usual sweet tooth acting up, there's always room for cake. It's a staple in many get-together of all kinds, and the sweet pastry is universally loved by everybody young and old alike.
It can be a hassle to go all the way to a pastry shop and purchase one, however, especially when you might be busy planning for the event the cake is for.
Luckily, you don't have to worry about finding birthday cake shops near you to get one for your next party. There are plenty of online platforms that let you order your favorite cakes and have them delivered right to your doorstep.
So if you're in need of a convenient way to buy a cake, read on to find out some birthday cake delivery services that deliver nationwide. And if you know someone who really loves cake, then they'd really enjoy a cake of the month club, which ships a different kind of cake to your house every month!
Birthday Cake Delivery Services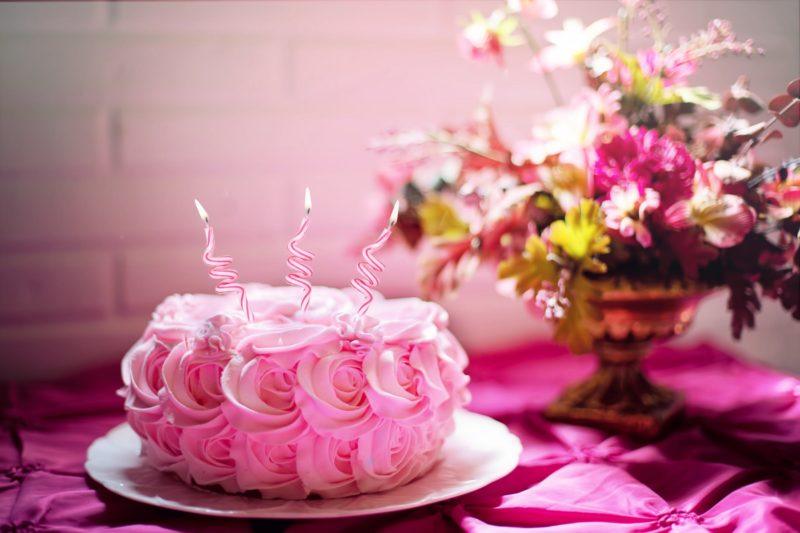 Winni
Winni is an online platform that offers delivery services for everything you need in a celebration. Be it for holidays, anniversaries, and yes, birthdays, Winni's got something for every occasion.
They've got everything from cakes to flowers and even chocolates. While the service is based in India, they have products available for U.S. customers nationwide as well.
What makes Winni such a great online store for purchasing cakes is its express delivery options. It isn't available for everything they sell, but certain products can be delivered within 2 hours of placing your order.
And if the cake you wanted isn't available for express, don't worry – the site tells you the earliest possible time you can get it through the usual delivery so that you can plan accordingly.
Send a Cake
If you're buying a birthday cake for someone else's party and not your own, Send a Cake is a good option.
The way that Send a Cake works is that you pick the cake you want to be delivered, type in a message that you want to go with the cake, and then deliver said cake to the specified address.
It's perfect for when you aren't able to attend a party but want to contribute to it nonetheless.
Send a Cake also has some pretty unique stuff that you won't be able to find in most cake delivery services.
An example would be their explosion boxes, a special package that, when opened, reveals lots of beautiful decorations and accessories that fit the theme of the cake (like flowers for a Valentine's Day cake).
You'll definitely want to see the birthday celebrant's reaction when they open it.
1-800-Bakery
1-800-Bakery offers a more traditional cake service you'd expect from your local pastry. The platform offers lots of different pastries for occasions ranging from corporate events to birthdays.
They don't just deliver cakes – you can get yourself some petit fours and cookies to complement the cake if you feel like it.
There are a few delivery options available to you if you buy from 1-800-Bakery. You have the usual delivery service, then you have the "Lowest Shipping Cost" option if you're looking to stick to a budget.
For rush orders, though, you can avail of their overnight shipping option, which costs more but lets you wait shorter. They also have an option to deliver on Saturdays specifically.
If you're looking to contact them, you can check them out on their website or call them by the phone. Surprisingly, their hotline isn't 1-800-Bakery, but (877) 612-8975 instead.
GiftBlooms
GiftBlooms is a gift delivery service that specializes in presents for celebrations, and that includes birthday parties.
You can shop on their site based on the occasion or category of the gift to narrow down your options. They've got gift baskets, balloons, and other accessories that pair well with a birthday cake.
There are plenty of great options to choose from, and the most popular cakes are labeled as "Top Picks", "Best Sellers", and "Customer's Favorite" so that you know what their customers think are the best cakes available.
You can even order the cake with arranged flowers to go with it to add to the beauty of the cake.
Bake Me a Wish!
If quality's an important factor to you when getting a birthday cake online, Bake Me a Wish may have what you're looking for.
According to their website, they make their cakes with only the finest ingredients, meaning that the taste of the cake will be the least of your worries when preparing for the party.
Aside from providing birthday cakes and other pastries for the celebration (such as cheesecakes and brownies), they've got a rewards program for frequent customers and a daily deal promo.
The daily deal promo features one of their products discounted by a decent amount so you can save yourself some cash if you aren't picky with the kind of cake you're getting.
As for the rewards program, you can sign yourself up and join it to receive points every time you make a purchase. With enough points, you can nab yourself some discounts by exchanging them online.
It's a long-term investment that pays off if you're planning on buying from them more than once or twice.
Art's Bakery
Most of the online cake delivery services here, as you may have noticed, sell cakes with set designs and flavors. With Art's Bakery, though, you don't have to be confined to what's in store.
The online shop's signature feature is its services in baking customized cakes. Yes, you read that right – you can order a cake based on your specifications.
The entire process is pretty straightforward – all you have to do is select one of the specialty cake designs, choose the serving size, filling, and flavor, and add to cart. With that, you're all set, and your customized cake is ready to be purchased.
A great treat to go along with your custom cake are some Nazooks, which are walnut-rolled sweets. You can get them at Art's Bakery's website alongside the cake.
Vanilla Bake Shop
Vanilla Bake Shop is an online pastry shop that specializes in everything sweet. And I don't mean just the flavor – the shop's cute designs will tug both your heartstrings and your stomach.
They deliver cakes for many different occasions, and you can order them as one of Santa's reindeer or even some cute fruit faces.
For something a little more special than the typical birthday cake, you can order a gift box instead, a present full of little pastry treats that'll give the birthday celebrant something to snack on throughout the party.
Vanilla Bake Shop lives to its name, with all their desserts using genuine Madagascar bourbon vanilla beans.
City Cakes
Designer cakes can make birthday celebrations more exciting and interesting than your usual red velvet cake. City Cakes knows this and offers deliveries for their custom-made cakes that look like they were sculpted and not baked.
Some of their custom cake designs include party balloons, trophies, and even the Hogwarts express train.
You don't have to just stick with their own custom designs, too – by contacting them online through a form, you'll be able to get a quote for your perfect cake design idea, and have them turn it into a reality. The only limits are your imagination and more realistically, your wallet.
If for some reason, you aren't a fan of the extravagant designs City Cakes has to offer, there are plenty of other traditional cake options for sale, as well as some other pastries like cupcakes and cookies.
Dolce Vita Desserts
Another quality cake delivery provider that delivers in the U.S. is Dolce Vita Desserts. They take pride in using the best ingredients baked with professional care.
Aside from pastry options such as macaroons and cookie cutouts, they offer cakes to customers in two categories – classic and customized.
Dolce Vita Desserts' classic cakes are the good old single-tiered classics, that come with beautiful frosting designs and a customized message for the occasion.
They come in predefined styles, such as polka dots, flowers, swirls, and confetti dots, and offer more customization for an added price.
The custom cakes, on the other hand, are request-based cakes that come in single and two-tiered varieties, and cost at least $50 and $125, respectively.
Instead of having a simple "select your flavor and filling" scheme, they take your order's specifications to the letter. If you're buying one of these cakes, though, expect it to arrive within a week at the very least, as it does take some time to prepare.
Final Word
With modern technology and the Internet on your side, you don't have to scour your local area for the perfect cake. Whether it be a classic birthday cake, a customized cake, or even a designer cake, there are plenty of places you can buy the ideal birthday cake from online.
And if that's not enough, they can come with special packaging and flower arrangements, ensuring that the cake will liven up any birthday party it's meant for.