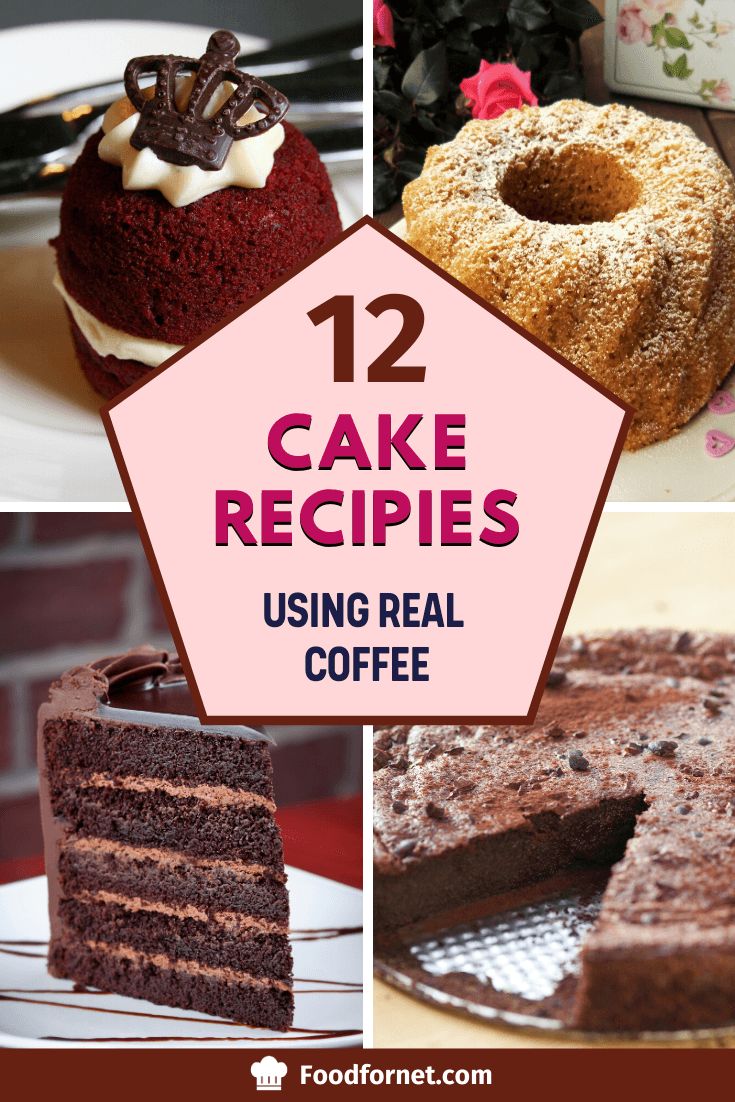 You've heard of coffee cake, but what about cake made out of coffee? Here are some recipes that use real coffee as the main (or secret) ingredient to highlight its flavor and create the perfect compliment to a cup of joe. Careful though, some have quite the caffeine boost themselves.
There are quite the range of recipes out there that include espresso, coffee, and even coffee liqueur in them for both a jolt and richness. It turns out that combining coffee with chocolate, raspberries, or even peanut butter can have amazing results for a delightful dessert.
These cake recipes are satisfying sweet treats that are meant for after-dinner dessert and coffee, but we won't tell if you have them for breakfast either! We've sorted the gamut and found 12 recipes that are a touch decadent, fairly simple to create, and downright delicious. If you want more recipes, try these cupcake recipes using real coffee.
Up your coffee game by subscribing to one of these amazing coffee subscription boxes. Get high quality coffee delivered to your home every month, and see what you're missing out on.
Cake Recipes Using Real Coffee
Coffee Cake (Literally!)
Espresso Chiffon Cake with Fudge Frosting
Flour-less Chocolate Espresso Cake
Chocolate and Espresso Layer Cake with Peanut Butter Icing
Chocolate Espresso Layer Cake
Coffee Coffee Coffee Cake
Chocolate Cake with Raspberry Filling and Espresso Buttercream
Secret Ingredient Red Velvet Cake
Gluten Free Dark Chocolate Coffee Cake
Coffee Cocoa Snack Cake
Paleo Friendly Coconut Chocolate Coffee Cake
Chocolate Coconut Espresso Cake
Straight from the kitchen of the famous Pioneer Woman, Ree Drummond, this literal coffee cake is full of coffee flavor from the cake base to the icing. The rich color of this cake comes from the addition of instant coffee in the batter. It is an easy favorite and only takes a total of 35 minutes to prepare, which means it would be a great last minute addition to a party menu.
This cake uses real espresso and dark rum to add an aromatic twist to the classic coffee and chocolate combination. An espresso syrup is drizzled directly on the cake before icing it so it turns out moist and light.
Smitten Kitchen is the source for this amazing cake and Deb Perelman never disappoints with her anecdotes and recipe modifications (try the cappuccino variant of the cake listed at the bottom of the page) and even offers advice for writing on the cake for birthdays or special occasions.
If you've never made flour-less chocolate cake, now is certainly the time to break out the mixing bowl and amend that oversight. These cakes get their texture from whipped egg yolks and pure chocolate. True to the name, there is no flour needed.
The addition of espresso adds a layer of allure and pep that is divine. This type of cake is so rich it doesn't need any type of formal icing, but you can dust a little layer of powdered sugar on top to make it look festive. They recommend making an espresso chocolate glaze that is linked on the original recipe page.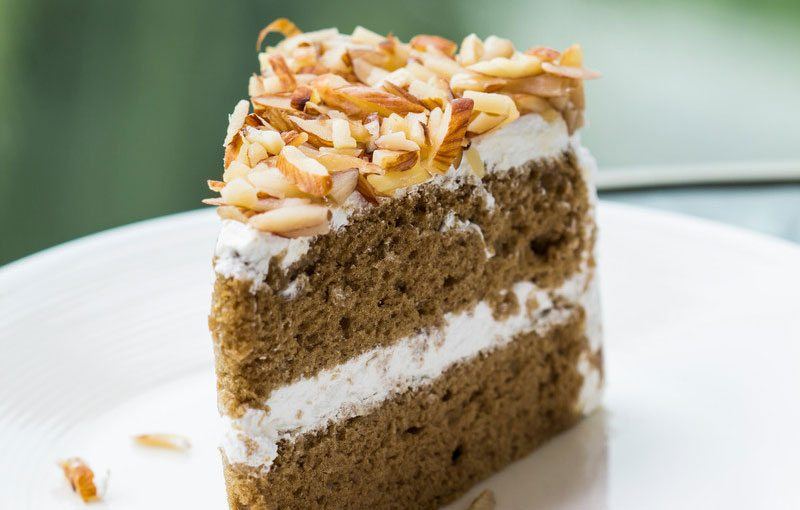 This recipe is a bit more unusual, as it incorporates peanut butter in the mix of espresso and chocolate. The cake base is infused with the richness of buttermilk and espresso, but the icing is where the peanut butter shines. Peanut butter and cream cheese make for a dense and tasty topping for this cake.
With 3 towering layers separated by a fluffy Italian meringue icing, this cake looks elaborate without being complicated to execute. Topped with the contrasting bitterness of semi-sweet or unsweetened dark chocolate, this cake is hands-down a great choice to wow your friends and family.
The Italian meringue icing uses a bit more advanced cooking technique, so if that is intimidating, you can follow the alternative chocolate buttercream instructions at the bottom of the recipe.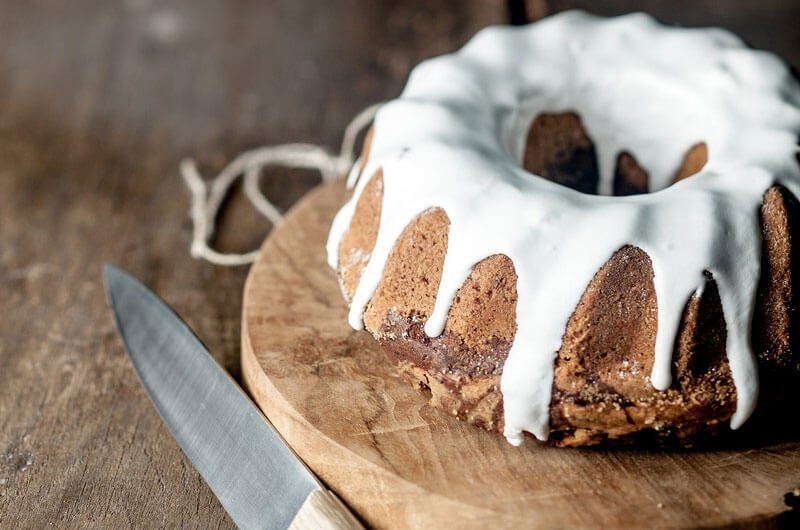 True to its repetitive namesake, this cake uses three different forms of coffee throughout the recipe. Strong brewed coffee, espresso, and coffee liqueur to make this ode to the bean. Although it is more of a traditional styled coffee cake, with a crumb topping and a spiked latte glaze, it is not boring at all.
The depth of flavor throughout is sure to please and if not it will definitely energize. The coffee triple threat is infused with cinnamon, cardamom, pecans, and chocolate to take your palate to the next level.
If you want to die and go to cake heaven, this is the recipe for you. It is layer after layer of intriguing flavors and texture.
The cake base is a gratifying association of dark chocolate with coffee and sour cream in two layers sandwiching raspberry jam for a tart twist. It is iced with a cream cheese frosting infused with instant coffee. If that wasn't enough to make you interested, it is finished with a melt-y glaze of bittersweet chocolate ganache. This is a cake you make for dinner instead of dessert.
You may have guessed that this cake's secret ingredient would be coffee, and you are most likely right. Espresso powder adds a bit of kick to this traditional red velvet layer cake recipe. Blending espresso, vanilla, cocoa powder, and of course the red food coloring, it is a yummy addition to your cooking arsenal. They recommend icing it with cream cheese frosting, which compliments the cake nicely.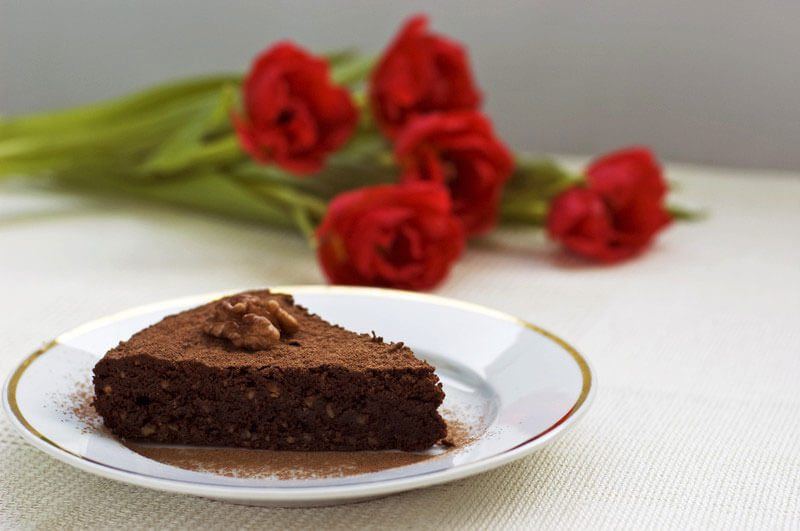 Jamie Oliver is not particularly well-known for his cake recipes, but he teamed up with a friend on this one to produce a coffee cake that is dense, punchy, moist and full of coffee flavor. It gets texture from almonds and is gluten-free coincidentally since it is a flour-less cake. It pairs nicely with a latte as it is not overly sweetened. The bright acidity and dense body of espresso is highlighted in this made for coffee cake.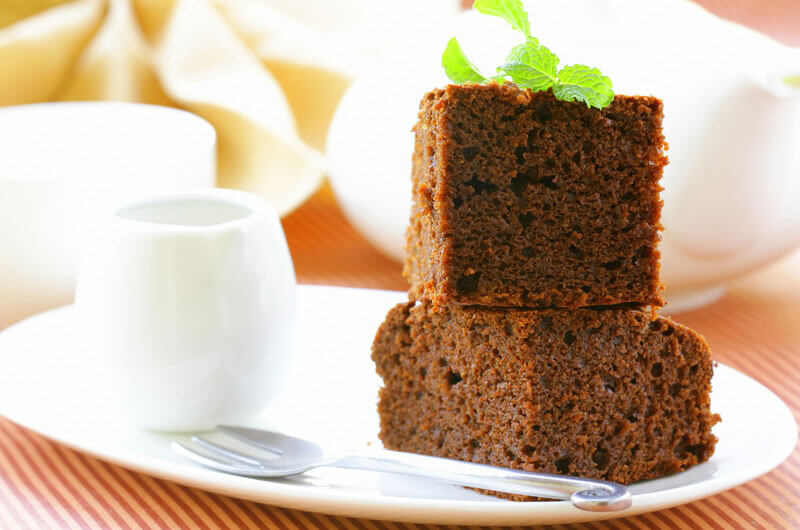 This is an easy to produce afternoon pick-me-up cake you can whip up in a flash if you are craving chocolate and a boost. It may not look as fancy as some of the other cakes on this list, but it would be easy to add to your recipe rotation for a simple dessert or snack. Cocoa, vanilla, and brewed coffee make this tender cake just right without icing.
Coconut goes swell with espresso in this Paleo diet style cake, which is easy to enjoy for non-dieters as well. Coconut and almond flours blend in with smooth chocolate and coffee for a gooey, semi-sweet treat that is low on guilt, but bursting with strong flavors.
This is one more cake instilled with coconut, chocolate, and coffee that is uncomplicated, yet delectable. Called a foolproof recipe on the site, it is great for beginners and tastes good enough for more highly skilled bakers. Using coconut oil, coconut milk, cocoa powder, vanilla, and french press coffee for the flavor base, it is authentically coconut-y, but lets the coffee shine as well. Top this cake with cream cheese icing as the author suggests, or simply dust with powdered sugar and voilà, dessert is done!