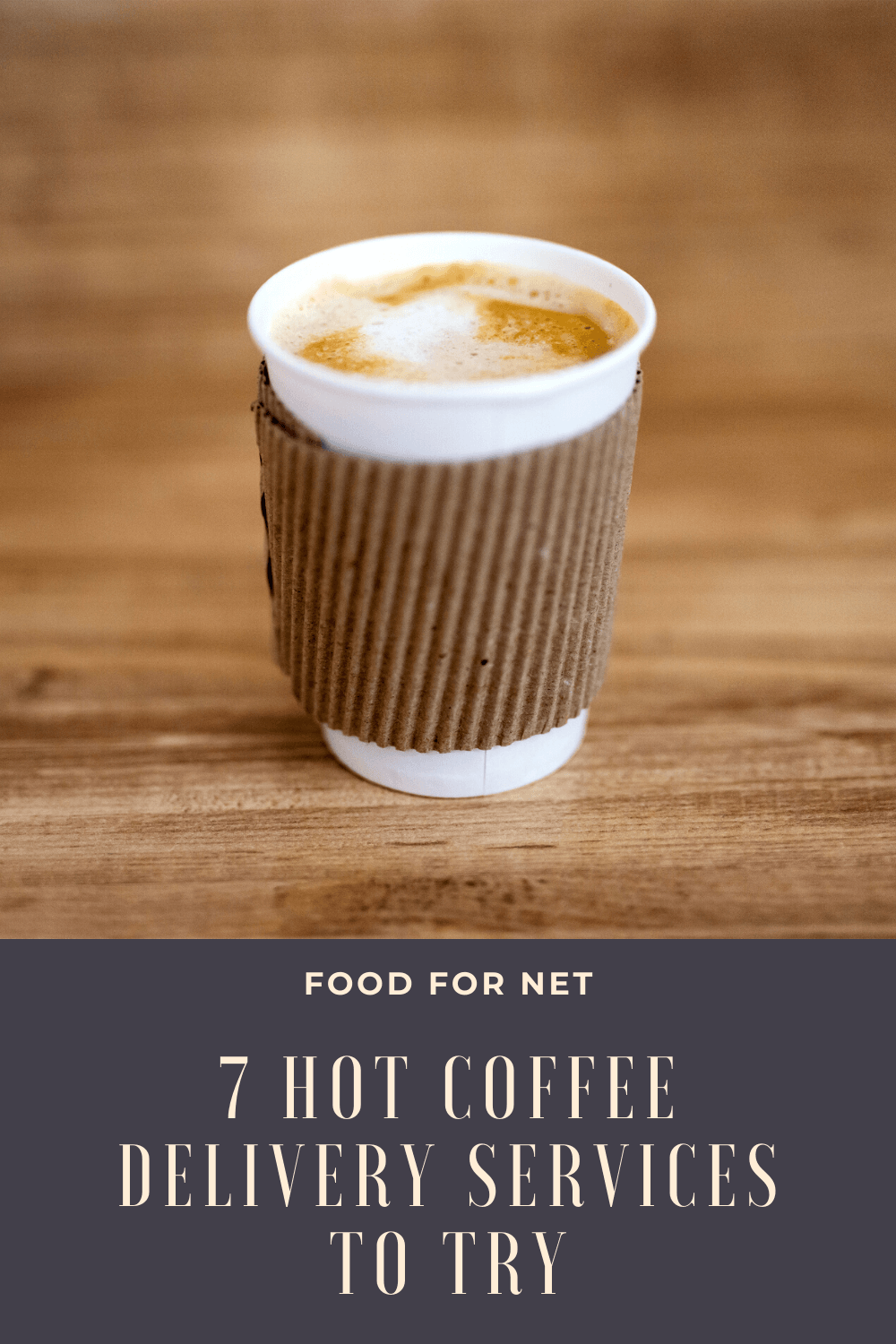 Getting food delivered to your door has become a popular idea, with many restaurants and services getting on board. But what about hot coffee delivery services? The idea of getting hot coffee delivered to you does sound amazing, especially for those of us who mostly work from home.
And honestly, why not? While you can make hot coffee at home, the flavor and quality rarely matches a hot cup that you buy from the store.
There's also something decadent about having hot coffee delivered to you, so how do you go about it? Despite the prevalence of coffee subscription services, there aren't many companies specializing in hot coffee. Thankfully, there are solutions.
In this post, we're showing you the services that will deliver hot coffee to you, along with how you can get the best outcomes. After all, this idea is no good if you end up with lukewarm coffee that doesn't taste very good at all.
Hot Coffee Delivery Services
Fetch Coffee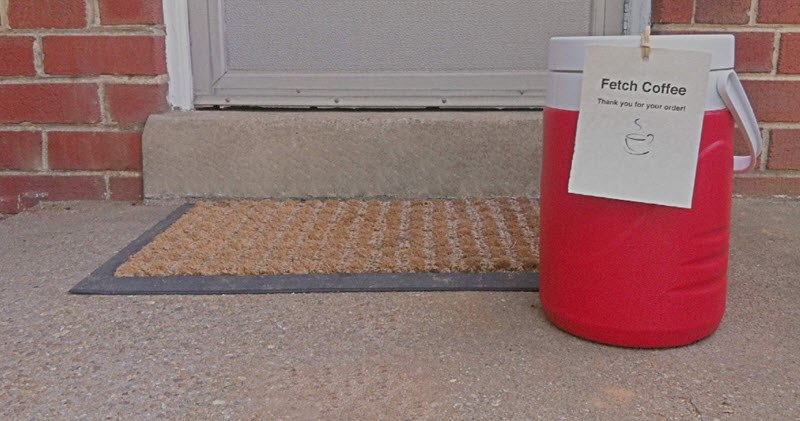 Fetch Coffee is one of the few services that focuses entirely on coffee delivery. The startup offers hot coffee in Washington D.C. and San Francisco, with Washington D.C. being the main focus.
Fetch Coffee started operations in 2015 and brings hot drinks to your door, for the delivery fee of $3. An unusual feature is that the coffee comes in a thermos first thing in the morning. The thermos helps to keep the coffee warm, while the thermos size is carefully tailored to the type of coffee that you order.
Another key feature is the ability to schedule your coffee delivery. Making orders ahead of time allows the company to schedule routes more effectively. This means that you can't order hot coffee spur-of-the-moment, but you can be confident that your hot cup of joe will turn up when it is meant to.
Still, there's one serious limitation – it's not clear how active the company currently is. While the website states that deliveries are being made, the site functions intermittently and most reviews of the service are from 2016.
You may have luck if you're living in the right area. If not, the other services on this list could be a better option.
Amenibean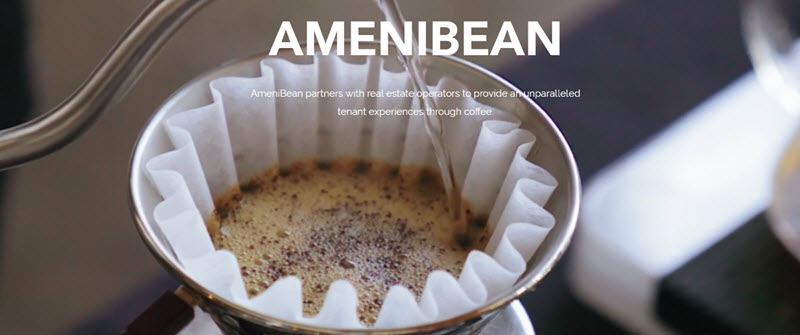 Amenibean is a second service that delivers hot coffee to your door first thing in the morning. This time, the company just serves the New York and New Jersey areas.
It is also an unusual service, as you're not getting coffee from another company. Instead, the coffee comes from Oreans Coffee, which is the company responsible for the Amenibean site.
There are various options to choose from, including basic filter coffee, a caramel latte, a chai latte, cold brew, and a mocha latte. The coffee you order is simply placed outside your door before 7am each morning.
The coffees are served in tumblers, which help to keep them hot (or cold if you're ordering cold brew). These tumblers do need to be returned, or you incur a $10 fee on your account for each tumbler.
The main limitation is that Amenibean only serves people who live in apartments at participating residences. You can find out the participating residences by starting the signup process. There are only around nine of these so, unfortunately, Amenibean won't be an option for most people, even if you do happen to live in New York or New Jersey.
Postmates


Postmates focuses on delivering pretty much anything to your door, which includes hot coffee. The idea is that you're placing orders with local stores. Gig workers are responsible for filling that order and bringing it promptly to your door.
Various hot coffee companies and local cafes are associated with Postmates, including Starbucks, Urth Caffe, and Groundwork Coffee. The options will vary depending on your area, but there should be a variety of places that offer hot coffee.
The inclusion of Starbucks is appealing, as many people order from the coffee giant regularly. Doing so just makes sense.
After all, there are few benefits to ordering a coffee that is similar to what you could make at home. A coffee from Starbucks, on the other hand, can be a serious treat. Skipping the walk and the weather to get one delivered straight to your door is even more amazing.
It's worth mentioning that Postmates has focused on getting hot coffee delivery right. This has included finding a good design for a coffee carrier so that hot coffees can be carried in the Postmates thermal bags. While the approach doesn't guarantee that your coffee will stay hot, it certainly helps.
Uber Eats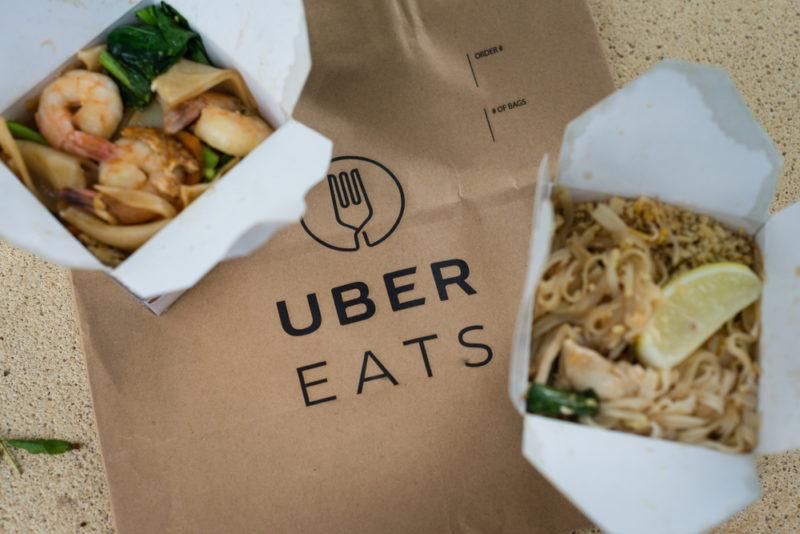 While Postmates delivers pretty much anything, Uber Eats largely focuses on food from local restaurants. Beverages are included in their selection, which includes hot coffee.
Even more importantly, Uber Eats has partnered with Starbucks, which makes it easy to get hot coffee from Starbucks delivered straight to you. Starbucks even offers some incentives to get you to try out this service, such as $0 delivery fees every so often and a promo code to give new users $5 off their first two orders.
The menu for Starbucks delivery is limited, so some of your in-store favorites may not be available for delivery. You don't earn any loyalty points from Starbucks either, as the service is entirely run through Uber Eats.
Of course, Starbucks isn't your only option. Uber Eats is linked to many other restaurants and cafes that deliver coffee. There is even a section on the site that shows you the options for your local area.
DoorDash

DoorDash is one of the Uber Eats' main competitors and operates in much the same way. Once again, there is a focus on local restaurants and some of these deliver coffee.
DoorDash's site has a useful feature that identifies coffee options in your local area, which includes recommendations about the best choices. This can help you to find places that deliver coffee, rather than needing to manually search through dozens of different menus.
The recommendations include companies that specialize in coffee, along with a variety of cafes and restaurants, including fast food, where coffee is simply a menu item that you can choose from. This aspect can make the service difficult to work with. Still, once you've found good companies to order coffee from through DoorDash, you can go back to them time and time again.
Grubhub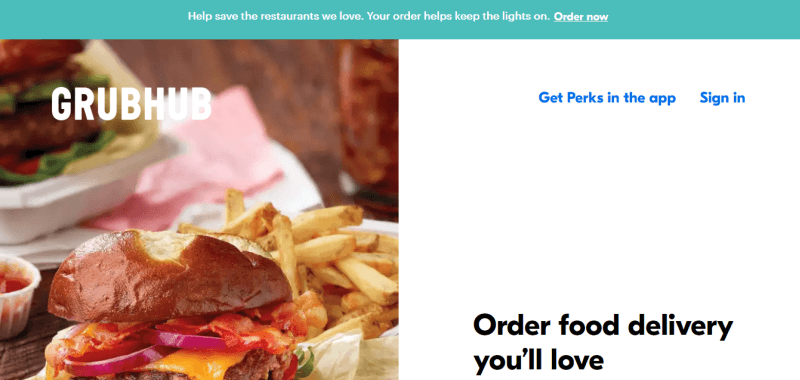 Grubhub is similar to DoorDash and Uber Eats, as it brings restaurant food and drink straight to your door. And, just like DoorDash, there is a page that specifically focuses on coffee and tea.
The general style is similar, so you're provided with a selection of restaurants that deliver coffee and tea. For example, at the time of writing, the site showed up 79 'coffee and tea restaurants.' The list showed an image from the restaurant, their rating, some of their popular items or reviews, and a link to their menu.
This style works well if you have a particular restaurant in mind or if you're just looking for basic coffee. If you're looking for something a bit more special, you might need to dig through the menus.
Local Stores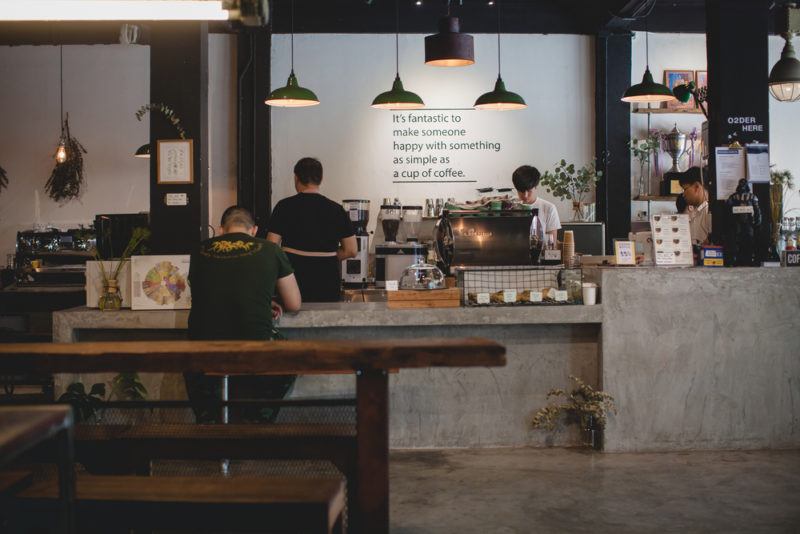 Finally, some local restaurants and cafes will deliver food and drinks to you without using any of these larger services. After all, services like UberEats and Grubhub can get expensive for restaurants, giving them slim profit margins on takeout orders. Companies that can offer their own delivery services instead may earn more money from the process.
Local delivery options are especially relevant in the current coronavirus crisis. In many places, serving food and drinks in-house simply isn't an option, so companies are turning to delivery services instead.
You may see many companies offering local delivery that weren't doing so before. If you have a favorite coffee joint locally, take a look to see whether they're offering delivery. The answer might surprise you.
Tips For Hot Coffee Delivery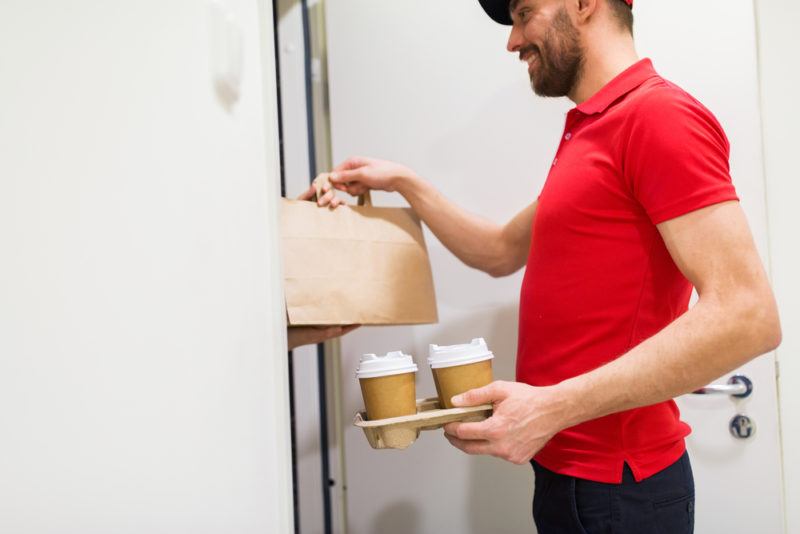 Aside from Fetch Coffee and Amenibean, the services on this list don't specialize in delivering hot coffee. Because of this, it's worth taking a little time to think about your order. A few simple changes can ensure that your coffee ends up as good as it possibly can.
One trick is to order black coffee and keep your favorite milk or creamers on hand. This means that if your coffee does get cold during delivery, you can easily heat it back up. Black coffee tends to heat up better than coffee with dairy or non-dairy creamer.
Besides, black coffee tends to be hotter than coffee with added dairy, which means that black coffee has the best chance of still being hot, or at least warm, when it turns up at your door.
Ordering from companies like Starbucks (via UberEats) can also be helpful, as the company already has processes in place to deliver the coffee well. In contrast, local restaurants may not have many orders for coffee via delivery, so the end result may not be nearly as good.
Ordering cold brew coffee can work better, as you don't need to worry about the coffee cooling down. If you do so, be sure to get the coffee without ice. Melting ice will dilute your coffee, which is far from ideal. Besides, it doesn't matter if your cold brew gets slightly warm, you can easily cool it down again.
If you're doing any type of contactless coffee delivery, make sure that the driver will inform you when your order arrives. You can often do this by leaving a note under the delivery instructions. Otherwise, there's a risk that your coffee sits on the doorstep for a while before you even know that it is there.
Related Content