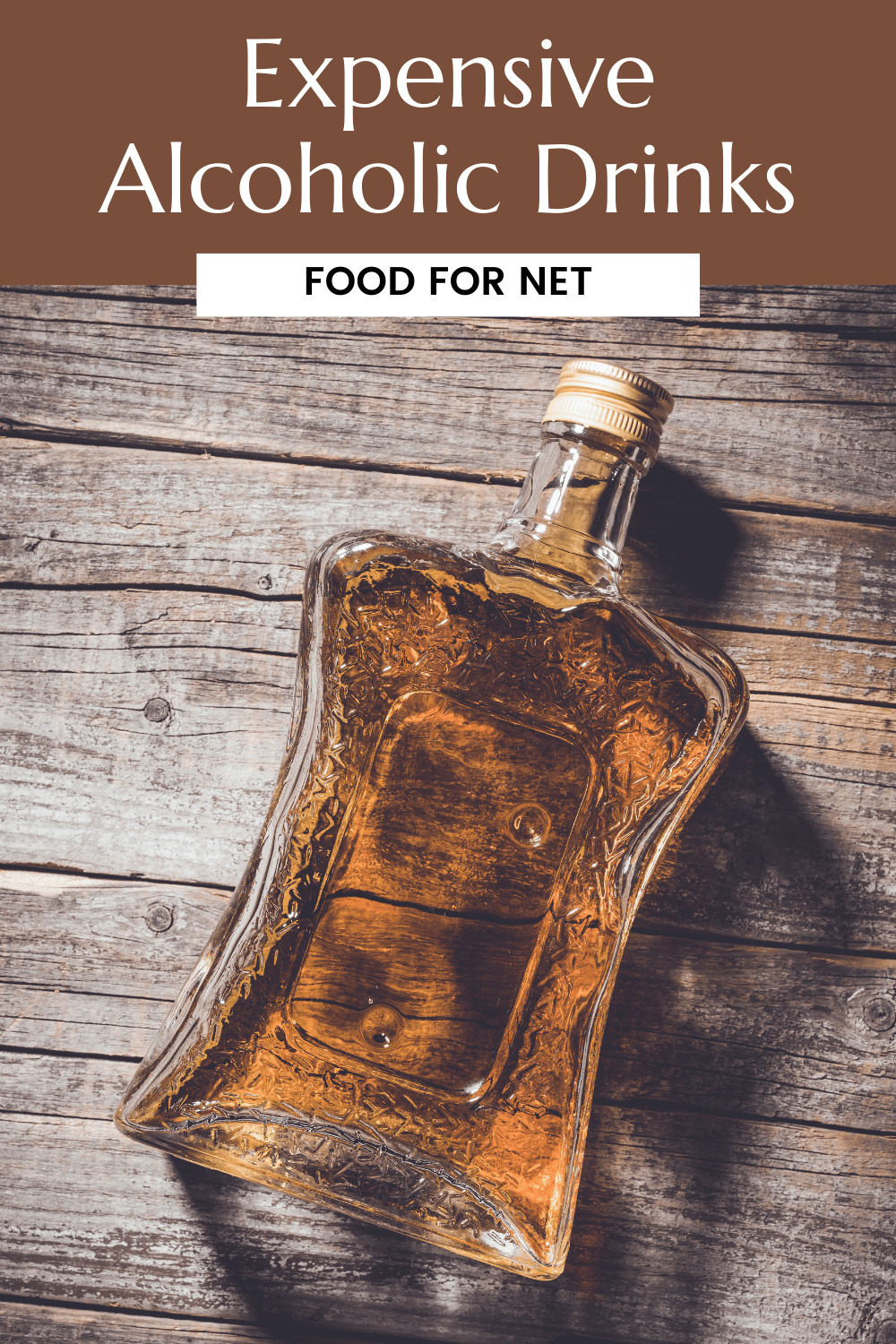 Have you ever wondered about the price of alcohol? Some bottles of spirits are fairly inexpensive, priced low enough that the average person can afford them semi-regularly. Others are much more expensive, costing hundreds of dollars for a single bottle. And that price, my friend, is just scratching the surface. The most expensive alcoholic drinks out there go for more than that.
Take our list of expensive whiskeys as an example. The whiskeys in that post ranged from $410.16 per bottle to a whopping $31,250.40. How's that for seriously impressive? There are other entries that didn't make it onto that list too, including rare releases that few people know about.
In this list, we're going beyond whiskey and showcasing the most expensive drinks you can find – of any type. Most of these bottles were released in limited runs, so finding them these days may be difficult (assuming you had the spare cash to purchase one anyway). Still, they are collector's pieces, so most purchasers will have stored their purchase, rather than cracking it open immediately.
Most Expensive Alcohol Bottles
Legacy by Angostura Rum – $25,000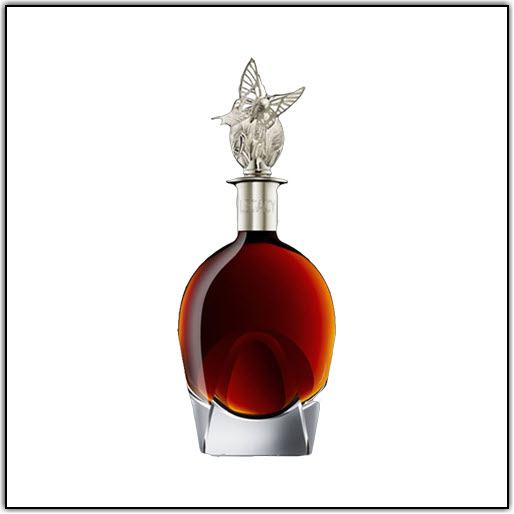 Legacy by Angostura was designed to be unforgettable. Only 20 decanters of the rum were released in 2012, to celebrate the 50 year anniversary of Trinidad and Tobago. The rum was promoted as "the world's most expensive rum" back then and is likely to have just increased in value as time has gone on.
The spirit itself is a blend of seven rums, which have all been aged for at least 17 years. The rum has dark oaken coloring, with dried fruit, oak, and brown sugar on the palate.
Of course, what would world-class rum be without suitable housing? Angostura spared no expense here, creating 500 ml crystal and silver decanters. A stopper is included as well – made from sterling silver in the shape of a butterfly resting on top of sugar cane, a signature for the brand.
With only 20 of these decanters released, this rum is mostly a collector's item, although there are tasting notes on various blogs, so at least a few people have tried it for themselves.
Louis XIII Anniversary Edition by Remy Martin – $165,000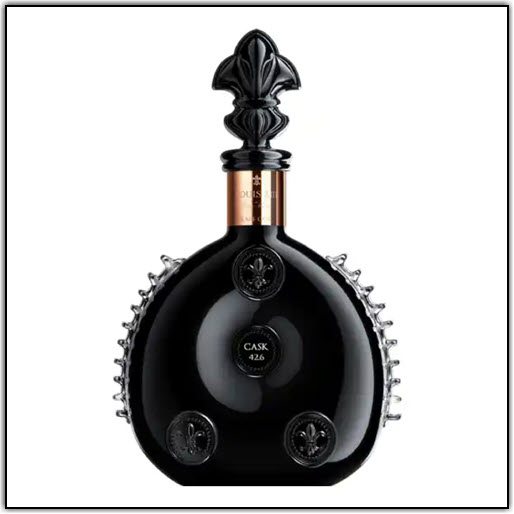 This cognac expression was made to celebrate the 140th anniversary of the House of LOUIS XIII and they chose to celebrate with style. The liquor itself is sold in an iconic 'black pearl' metal decanter, a reference to the metal flask that originally inspired Remy Martin, back in 1874.
The decanter is even more impressive than it looks, as it involves thin coatings of titanium, carbon, and gold, one on top of the other, along with gem inlays. It's a beautiful decanter that could easily become a collector's item in its own right.
Then there's the cognac itself. It relies on ingredients that are up to 100 years old, using an exclusive process that is being kept a complete secret – which all serves to make the cognac that much more enticing.
Diamond Jubilee by Johnnie Walker – $165,000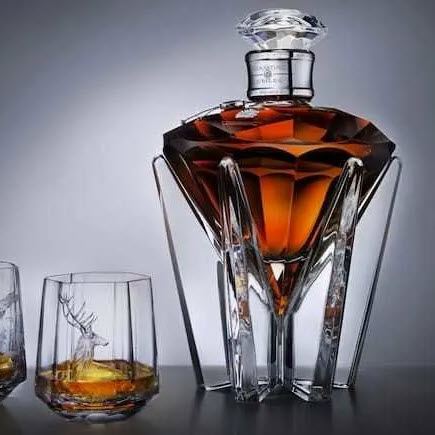 Anyone who loves Johnnie Walker whiskey is certain to be thrilled by this expression. It's another that was released in 2012, this time in celebration of the diamond jubilee of Queen Elizabeth II.
The whiskey marks the anniversary well, as it was created using a malt and grain blend that was originally distilled back in 1952, the same year that the Queen ascended to the throne. Not surprisingly, the whiskey was a limited release, with just 60 bottles being sold.
The decanter is every bit as stunning as the whiskey, as it is in the shape of the diamond and even has a half carat diamond set into a silver collar. That bottle, combined with the two lead crystal whiskey glasses creates an exceptional set that is simply unmatched.
Tribute To Honour by Royal Salute – $240,000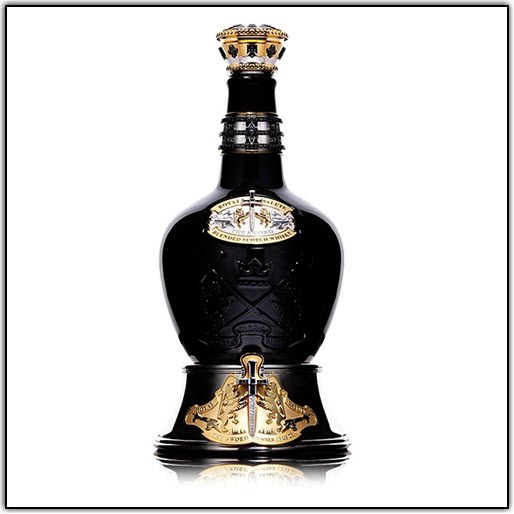 With a price set at $240,000, few spirits are as expensive as this Scotch whisky (it may even be worth more now, due to the limited release). The whisky truly is impressive too, as it comes from rare casks, ones that have been aged for at least 45 years. Yes, seriously, 45 years.
This time, just 21 bottles of the whisky were released, guaranteeing that it will be sought after for years to come. The bottle is as impressive as the whisky, as it includes 413 black and white diamonds encrusted on it – and looks simply stunning.
Interestingly, this blended Scotch was released to celebrate the Queen's diamond jubilee, just like the previous entry.
D'Amalfi Limoncello Supreme – $44 million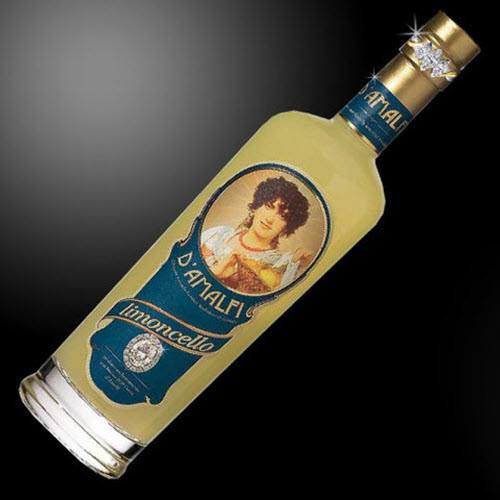 Check out this expression for a limoncello like no other. It's not just incredibly expensive for limoncello, the price is also a cut above most other bottles of alcohol.
While the bottle itself isn't especially exciting, it does contain three single cut diamonds on the neck and one on the bottle itself. The last of these diamonds is incredibly rare, at 18.5 carets. In practice then, most of the price is for the diamonds, rather than the liqueur itself.
There were only two bottles of the limoncello ever produced, one of which was commissioned privately. This means that only one was ever available on the open market, which drives up the price as well.
Henri IV, Cognac Grande Champagne – £1 million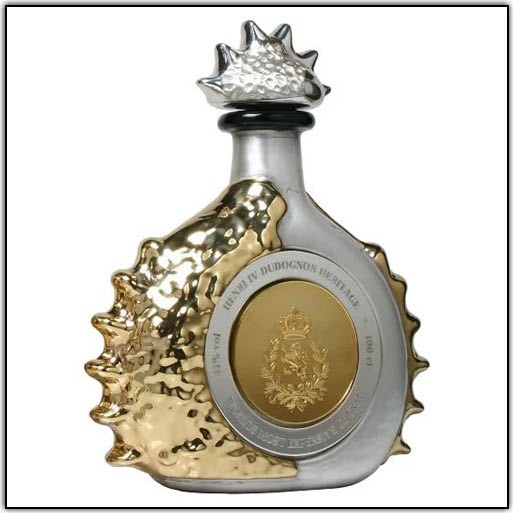 Here's a treat for cognac lovers. This incredibly cognac has been aged for over 100 years, making it extremely rare. It's not surprising then that the bottle famously goes for £1 million (or roughly $1.35 million USD).
The bottle is just as interesting. Not only does it feature an unusual design, but it has also been dipped in 24 karat gold, along with sterling platinum, giving it a distinct two-tone look.
Not surprisingly, there are diamonds around the neck too, which help to drive up the value of the bottle. There may be as many as 6,500 diamonds. How's that for impressive?
Billionaire Vodka – $3.7 million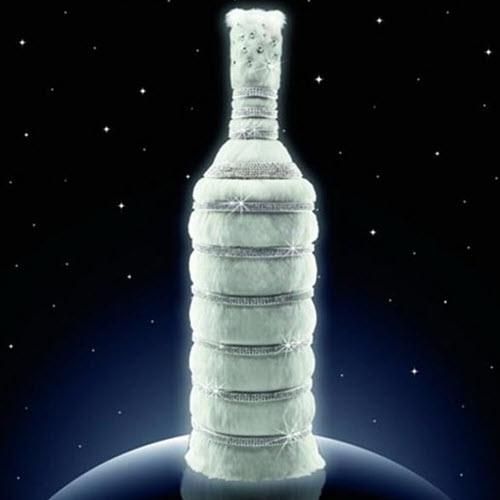 Billionaire Vodka is billed as the world's most expensive vodka and, honestly, that's not an exaggeration. It costs a cool $3.7 million dollars, meaning that billionaires are the only ones who could buy the vodka without blowing a huge hole in their budget.
The vodka itself is tripled distilled, using water from the spring that supplies Caverswall Castle in England. Then there's the crystal bottle, which is encrusted with diamonds, has more diamonds in the neckband, uses solid gold labels, and is numbered.
Interestingly though, Billionaire Vodka doesn't appear to be a limited release. This is a stark contrast to many of the other items on this list, where less than 50 bottles are typically produced.
Another unusual feature is that when you buy this spirit from the Billionaire Vodka company, it is a 'white gloved armed secure courier' who brings it to you. It's a strange idea, but one that does make this vodka stand out.
There's even a version called Billionaire Vodka, The Diamond Edition Line, which sold at $7.25 million dollars. Part of the price came from the way that the vodka was filtered using crushed diamonds (although whether this has any effect on the vodka itself is debatable). The bottle itself involves plenty of diamonds as well, so once again, you're paying for the bottle as much as anything else.
Isabella's Islay Whiskey – $6.2 million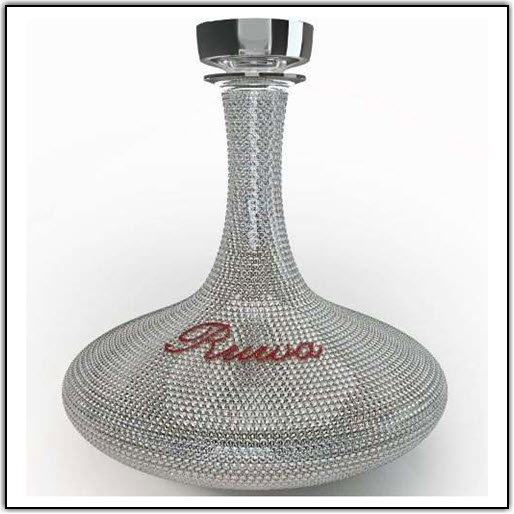 Isabella's Islay Whiskey takes the idea of expensive whiskey to a whole new extreme. Their bottle of whiskey costs a jaw dropping 6.2 million.
How could any whiskey possibly cost that much? Well, partly because you're paying for the bottle more than for the whiskey itself. The bottle in question has more than 8,500 individual diamonds, along with 300 rubies.
Those rubies are used to spell out a name along the bottom, which can be customized if you want.
The whiskey itself is very old single malt Scotch whisky, one that's been aged for more than 40 years. Few details are available about the flavor profile of the whiskey or even which distillery it comes from.
If you don't feel like paying the cost of a mansion for a single bottle of whiskey, you could try the Isabella Special Edition instead. This hails from the same company and comes in at a cool $740,000 (which is still much higher than most of the other entries on this list).
The bottle for the Special Edition has a similar style, except this time diamonds are used to spell out the name at the bottom, rather than studding the entire bottle.
Both decanters are works of art, ones that will remain valuable even after the whiskey is long gone. Don't worry though, you can refill the bottle with your next favorite expression.
Penfold Ampoule – $168,000 (Australian dollars)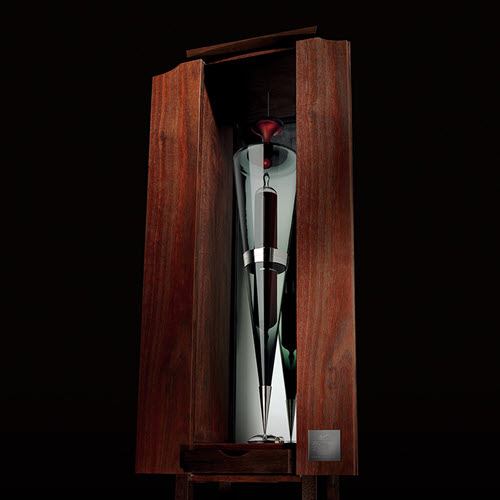 Red wine can be expensive too, as this $168,000 bottle shows. Well, bottle isn't quite the right word, as the wine is presented in a specially designed ampoule. The style isn't random, it's designed to reference an amphora, with a similar wide top that then tapers down.
While the ampoule itself looks small, you are still getting a full 750 ml bottle of wine, the same as with any regular bottle.
The ampoule makes for an amazing piece of art, but it also engages all your senses with the wine – whenever you open it. That brings us to another interesting point. The wine comes with a feature where a Penfolds winemaker will travel to you, wherever you are, to open the wine with a specially designed tool.
It's not clear whether you can open the ampoule yourself or whether relying on the winemaker is your only option. Of course, there remains the question of whether you'd ever actually open the wine.
The wine itself is Penfolds Block 42 Kalimna Cabernet Sauvignon 2004. This is considered an exceptional vintage, one that has received rave reviews. That said, regular 750 ml glass bottles of the wine were sold as well, coming in at around $750 per bottle.
So, if the wine in the ampoule is only worth $750, customers paid a lot for the unusual design and exclusivity of the ampoule.
Dalmore 62 – $250,000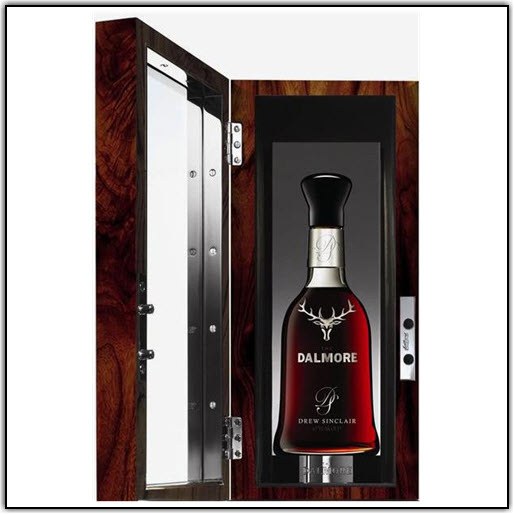 Dalmore 62 is sometimes called the world's most expensive whiskey and did indeed set that record back in 2002, when it was first released. It remains a famous single malt Scotch whisky, as only 12 were produced and these were slowly released between 2002 and 2011.
The 62 in the title is a reference to 62 years – the length of time that the Scotch was aged for. With just 12 bottles ever produced and whiskey aging well over time, the price is likely to continue to go up.
We also need to talk about the bottle. Unlike most other entries on this list, the Dalmore 62 bottle isn't anything special. It certainly isn't inlaid with diamonds. Rather than paying for the bottle, then, the Dalmore 62 mostly gets its price from the rarity of the expression, along with all the marketing that has surrounded it.
Bonus: The Winston Cocktail – $12,790 per glass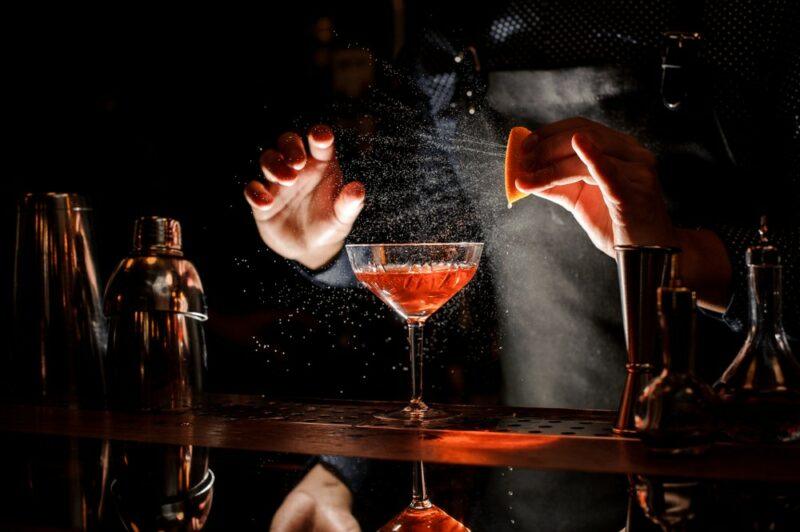 The most expensive drinks aren't always spirits, some cocktails are extremely pricy as well – including The Winston Cocktail. This cocktail is made exclusively at Club 23 in the Melbourne Crown Casino and costs more than $12,790 per glass. It even featured in the Guinness World Records as the world's most expensive cocktail.
The price comes from the selection of ingredients, the most notable of which is a bottle of cognac from 1858. The cocktail is a feat of barmanship as well, taking a full 16 hours to prepare – meaning that guests need to order it at least two days ahead of time.
The Winston Cocktail has one advantage over the other items on this list, the fact that you could, theoretically, purchase one. The spirits we've talked about all border on the insane with their prices. Plus, most we very limited releases, so you'd be paying even more for them now – if you could find versions for sale at all.
At least cocktails like The Winston Cocktail allow you to experience the nuances of exceptional ingredients, without having to spend hundreds of thousands of dollars in the process.