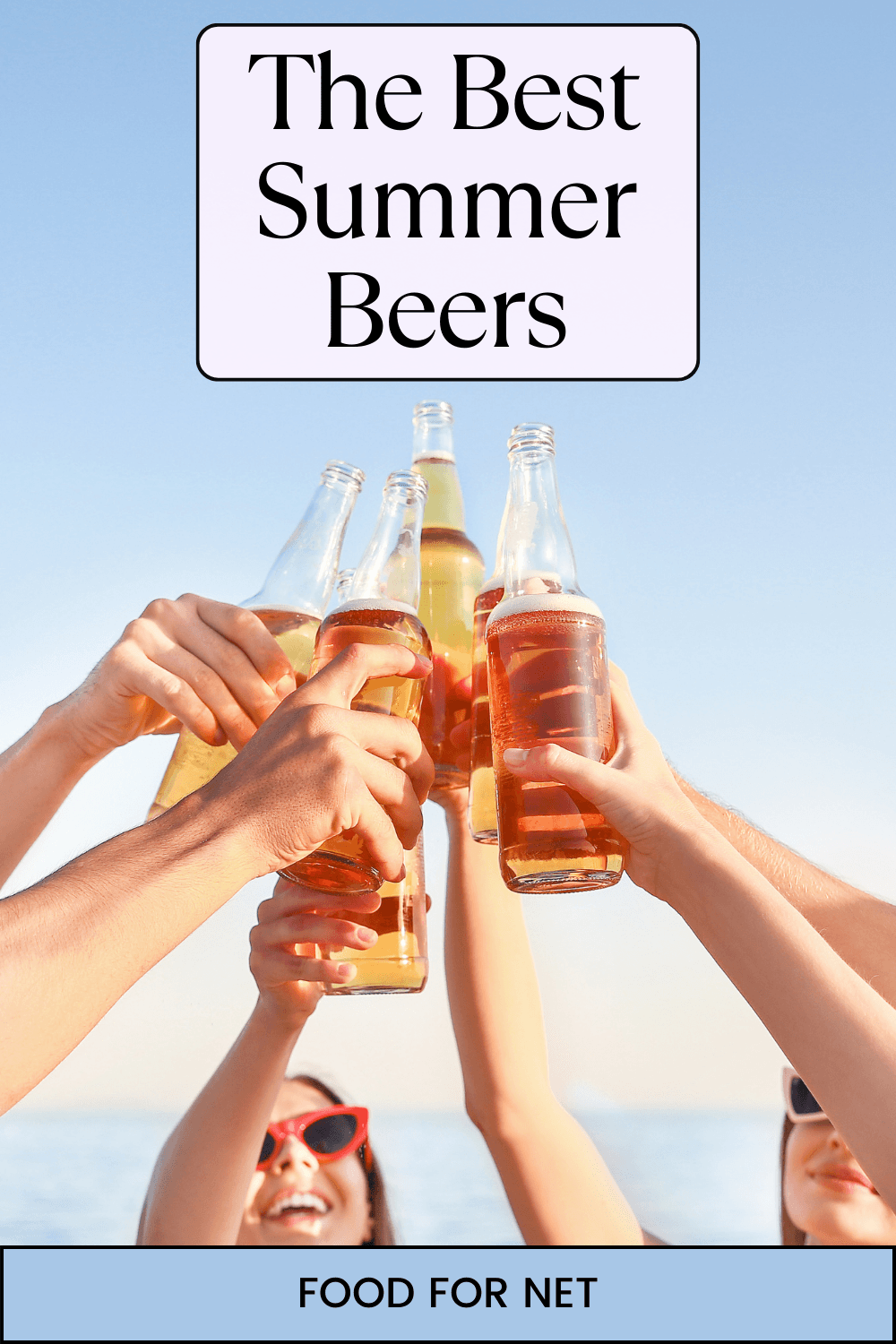 Some beer drinkers like sticking to old favorites regardless of the season. This could even mean you're drinking the same brand of beer through the spring, summer, autumn, and winter. Doing so is fine if that's your thing, but why not experiment a little? Finding the best summer beers is a great way to break up the pattern.
These are beers that taste amazing when the weather is warm. They're also able to withstand being out of the chiller for a while, as keeping things cool in the heat of summer is often all but impossible.
Now, most conversations about summer beers talk about specific brands and beer expressions. We've decided not to do that because products come and go, and aren't available everywhere.
So instead, we're talking about different types of beers. You'll be able to find many products within each of these styles.
That said – don't be afraid to experiment. You'll probably enjoy some expressions in these styles much more than others. After all, we all have our favorite flavors.
P.S. Be careful leaving bottles of beer in the sunlight, as UV rays can ruin the flavor of your beer. Keeping it in a stainless steel or ceramic growler can help with this issue.
The Best Types Of Summer Beer (With Pictures!)
Pale Ale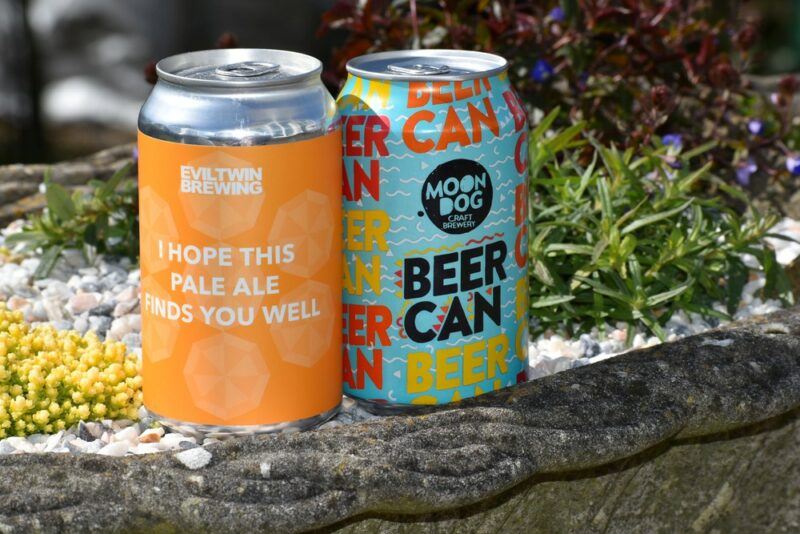 Pale ales are a classic for a reason. They're crisp and delicious, with a decent amount of flavor. Many of them have citrus notes, along with moderate hops.
The flavors are mild enough to make pale ales easy to drink, yet intense enough to keep things interesting. Pale ales are also a perfect way to expand your beer horizons, as they start to get you used to some of the richer flavor tones.
Pale ales also work well for people who don't want boring beer. After all, some of the lighter styles can seem a bit watery and simply not interesting enough.
Session IPA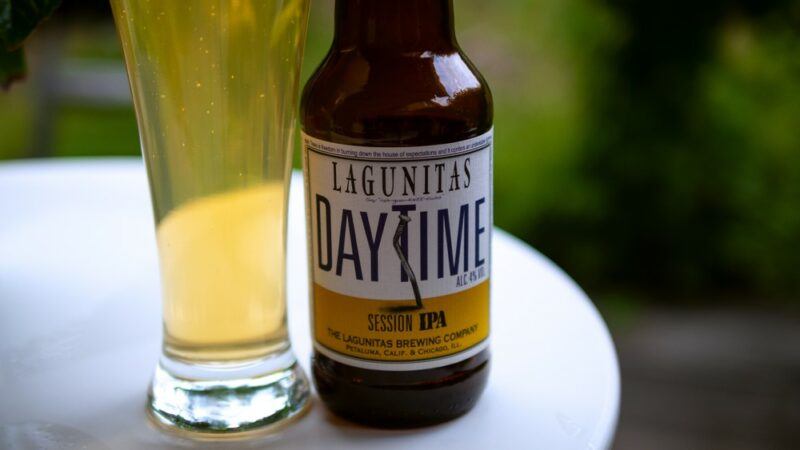 Indian Pale Ale (or IPA for short), is an engaging style of beer. It tends to be very hoppy, which creates a distinctive bitter flavor and also gives you a tastier beer than normal.
Most IPAs have a relatively high ABV as well. That's normally an appealing feature, but mightn't be what you want in the summer. Enter session IPAs. These beers have less alcohol than regular IPAs, which makes them much easier to drink during the summer.
Don't worry, you're not losing out on any flavor. Session IPAs are carefully brewed so that they still have all the flavor intensity that you find in regular IPAs.
Light Lager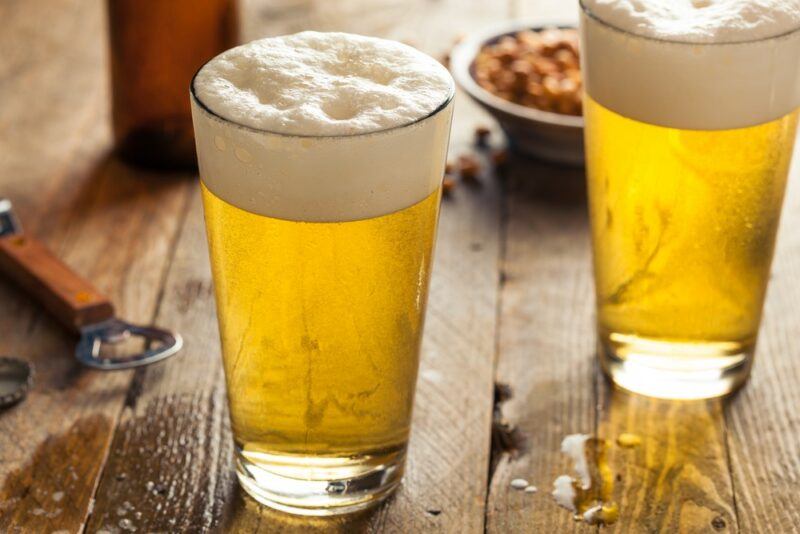 Lagers generally have a crisp and clean flavor profile. They're pretty light on their own, which makes them an easy choice for summer. After all, you often don't want something too intense.
Light lagers are similar except for the obvious – they're lighter. This can mean that they're lower in calories and carbs, and often have a lower alcohol content as well. These drinks can even be categorized as sweet beer.
Miller Lite Beer is a great example of this style. It's refreshing with an alcohol content of around 4.2%. Plenty of other mainstream brands have their own versions of light lager too.
On a side note, light lagers aren't gluten free, although they're often lower in gluten than traditional beers.
Pilsner

Pilsners follow a lager style as well and keep it light with the hops. As a result, the beers are refreshing and easy to drink.
Interestingly, many of the famous light lagers follow the pilsner style already, like Corona Light. Each one has its own distinct flavor profile, so it takes some experimenting to find the one you enjoy the best.
It's easy to see why the lightness of a pilsner works so well in the summer. The fact that pilsners are easy to find and fairly inexpensive is a bonus too. In fact, if you attend a BBQ or another event, you'll probably find that someone has already bought some pilsners.
Summer Ales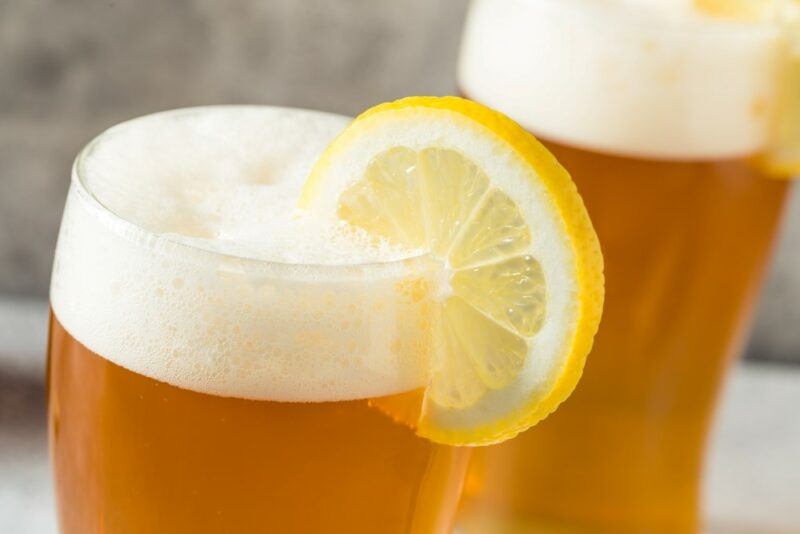 Not surprisingly, summer ales are created with warm weather in mind. They're seasonal beers and often include tropical and citrus flavors (these often come from the hops).
As such, these beers aren't generally overwhelming or very bitter. They tend to be refreshing instead. The color of the beer reflects the name too, as summer ales tend to have a light golden color. These beers often have a relatively low alcohol content as well, which is another big advantage.
At one point, the term summer ale was nothing more than a marketing label that companies used if they wanted to. Because of this, summer ales often didn't resemble one another at all.
These days English-style summer ale is a legit beer style. This should allow for greater consistency between products and gives you a sense of what to expect.
Shandy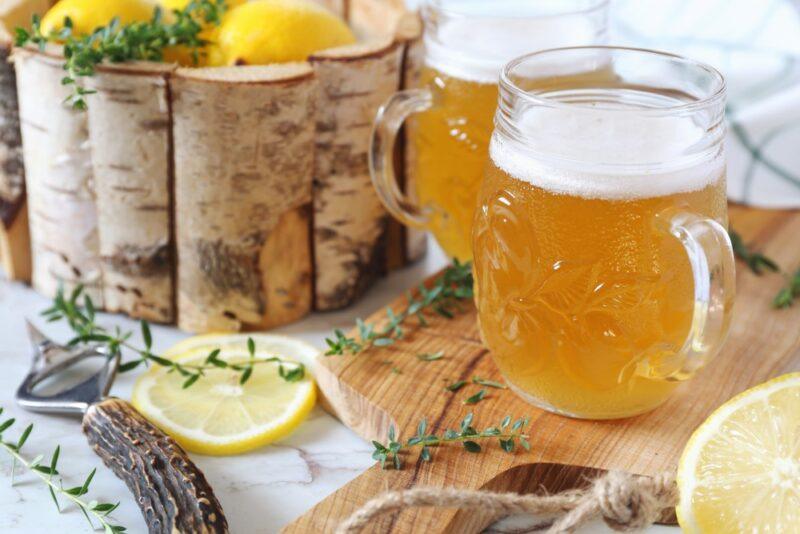 A shandy is technically a mixed drink rather than a type of beer. Still, it's far too good to leave off this list.
Shandies are incredibly simple. They just consist of beer mixed with some type of non-alcoholic drink. Normally we're talking about lemon-lime soda or perhaps ginger ale. A 50/50 ratio is common, although you can easily tweak these ratios to match your own preferences.
Shandies are an easy choice for summer, as they're much lighter than a straight mug of beer. The alcohol content is lower as well.
There's plenty of room for experimentation too. You can make a shandy from almost any type of beer, including craft beers and IPAs. You can also play around with the type of soda until you find the perfect flavor combination.
Belgian-Style Wheat Ale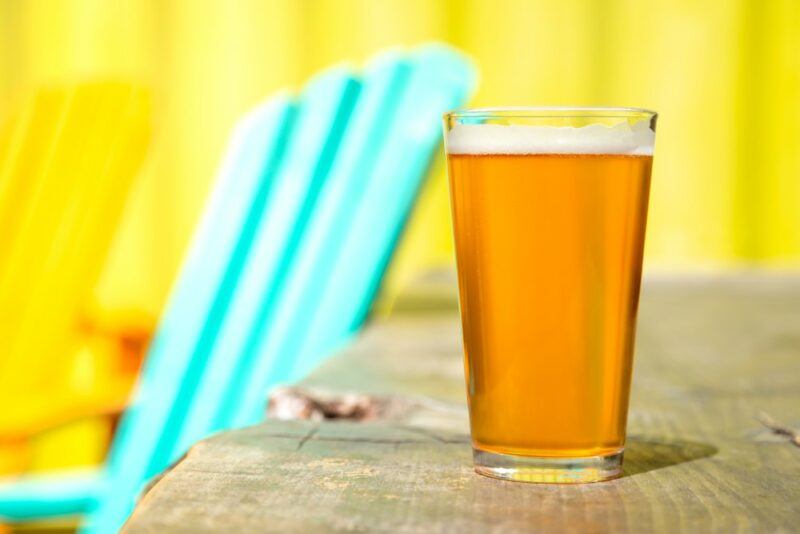 While this style of beer isn't nearly as famous as IPAs or lagers, you've probably seen it or tried it in the past. Blue Moon is a particularly famous example and their beers always go down a treat.
Blue Moon's version is brewed with coriander and orange peel, which gives it an unusual and tasty flavor profile. Other companies will mix things up and offer flavor combos all of their own.
Wheat beers are appealing because they're not typically very bitter. They tend to feature fruit flavors instead and may even have some sweetness on the finish.
IPAs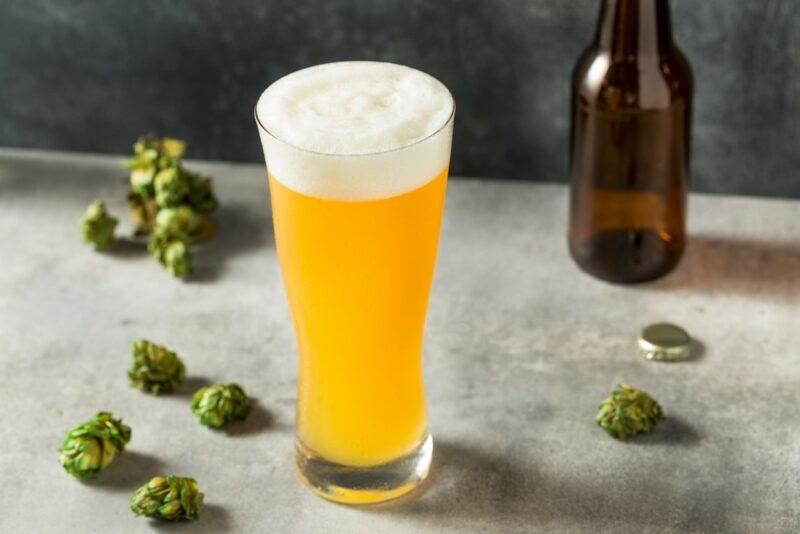 Session IPAs are excellent if you're looking for a lower alcohol content without compromising on flavor. However, low alcohol mightn't always be what you want.
Sometimes you'll want a drink with a kick instead, perhaps something to take the edge off an otherwise stressful day. IPAs are great for this, as their alcohol content is higher on average. You're often looking at between 5% and 7%, but some IPAs are much stronger.
A few IPAs even manage to have an APV of around 10%. You'll need to watch out for these, especially in summer heat when you're drinking faster than you intend to.
If you're new to IPAs, why not experiment with an IPA of the month club? Such clubs can be a fun way to try out different IPAs. This is incredibly useful, as the flavor of IPAs can vary dramatically and there are many different substyles. You'll probably love some of them and hate others.
Sour Beer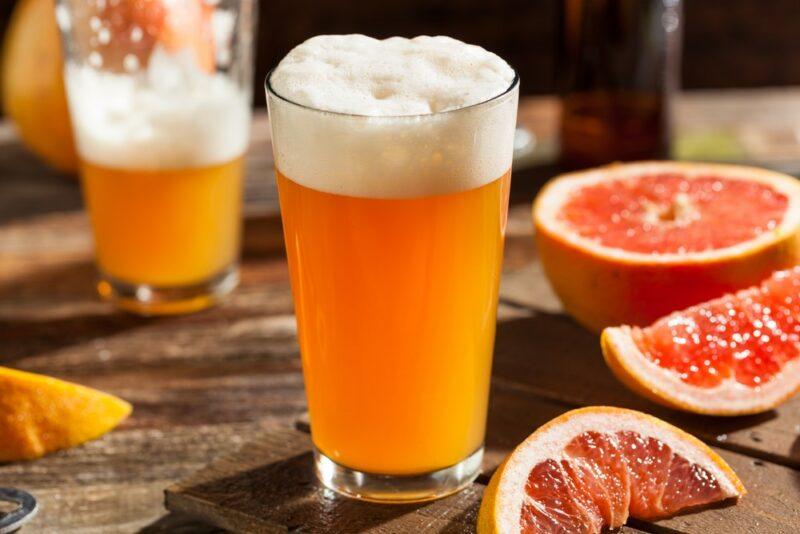 On the topic of strongly flavored beers, we have the sours. These truly are designed to have a distinct sourness to them, which often means you'll drink them slowly.
Still, there is often fruitiness as well. The fruit flavors help to make the beer refreshing and an easy match for the summer.
Sours and IPAs divide people. Some love the intensity of the flavors and may even gravitate to the unusual expressions. Others may lean the other way and look for milder beers, like a pilsner.
There really isn't a right or wrong here. If you love intense beers in the summer, then, by all means, drink them. If you don't, there are many other types of beer out there.
Alcohol Free Beer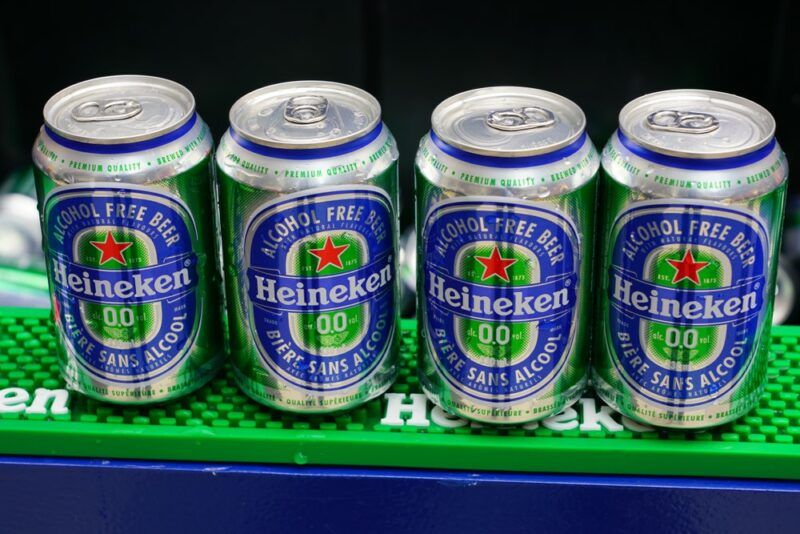 Non alcoholic beers now come in many styles and are often surprisingly good. Some even come from mainstream brands.
Alcohol free beer works well for summer, as you get all the flavors of the beer you love, without any of the alcohol. This could be ideal if drinking in the sun makes you feel too light headed.
That said, you'll need to shop around. While there are certainly plenty of good alcohol free beers, there are also many less appealing ones too. Checking out the reviews can help a lot, but you'll need to do some taste testing too, as preferences can vary quite dramatically.
Beers Marketed For Summer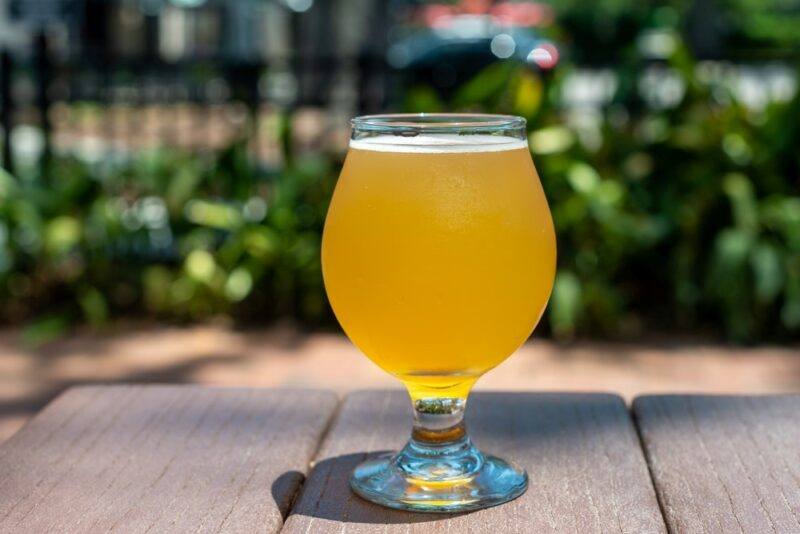 Also keep an eye out for beers that are specifically marketed for the summer, like Samuel Adams Summer Ale. These will often fit into one of the categories we've already talked about, but could potentially be a different style of beer instead.
Beers marketed in this way are normally designed with the warm weather in mind, so they should have a great balance of flavor for the warm weather.
Similarly, the brand Leinenkugel's has a Summer Shandy that includes a natural lemonade flavor that's similar to a shandy. Not surprisingly, this beer works well during the warmer months as well.
Those are just two examples. Many brands take advantage of changes in the seasons, so there are plenty of options to choose from.
Your Personal Favorite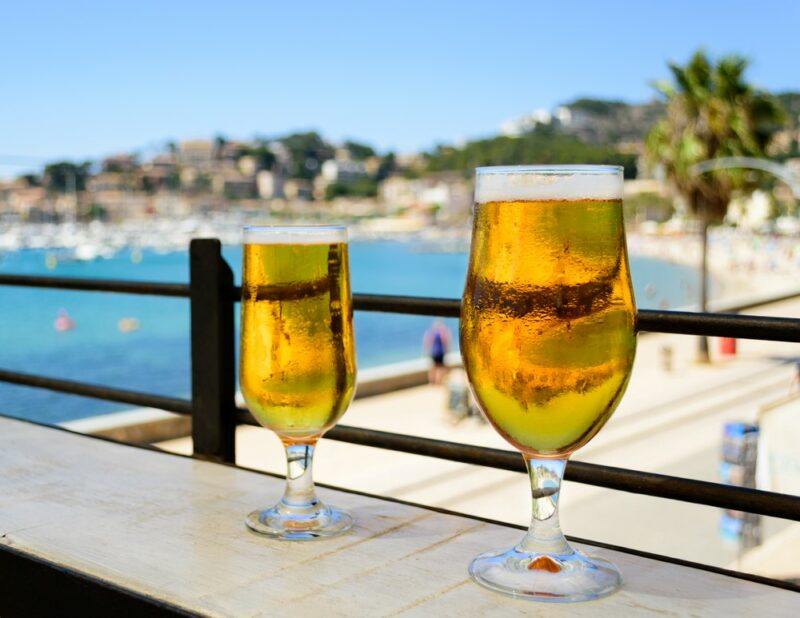 There's one more area we need to consider when talking about the best beer – whichever beer you like the most. Perhaps you lean towards one of the styles we've listed here, like an IPA or a pilsner.
You might enjoy another style too, like American Pale Ales, which tend to be medium bodied and have a smaller range of expressions than IPA. Or, perhaps you enjoy something completely different, like a rich porter.
In the end, any beer that you love is a viable choice in the summer, even if it doesn't seem like it should be. Seriously. For example, some people actually drink Guinness in the summer.
Where do you stand? What's your favorite beer in the summer? Do you just have one favorite or a few?
What Makes A Beer Good For The Summer?
We've covered a variety of styles, but what do they all have in common? Well, there are a few key features that you'll find in most summer beers. These features can also act as guidelines when you're looking for other types of summer beer.
Light Flavors. Many summer beers keep their flavors light, so the beer is easy to drink. Pilsners and light lagers are both excellent examples of this approach.
Bright Flavors. The flavor notes that are present tend to be bright and vibrant. You'll often taste plenty of citrus and tropical notes. Strongly bitter beers are much less common in the summer.
Low Alcohol Content. Summer beers are often (but not always!) relatively low in alcohol. This helps to make them stimulating and reduces the risk of passing out drunk in the summer heat.
Refreshing. Regardless of the style, summer beers tend to be refreshing. This is incredibly important on an intense summer day.