The legacy of Johnnie Walker began when Johnnie Walker himself lost his grandfather at a young age. He was working as a grocer and inherited a grand total of $417, which he invested into his own grocery and spirits shop located in Scotland. He began by selling a well-known single-malt whiskey under the brand Walker's Kilmarnock Whisky. Overall, the store was successful, but whiskey sales only made up about 8% of the business.
Johnnie Walker's oldest son Alexander Walker inherited his store in 1857 and soon began offering a better variety of single malt whiskies. He had spent some time working for a tea merchant, where he learned the art of blending tea. He translated what he could into blending whiskey and began bottling and selling it, thus beginning the long and rich tradition of creating some of the best-blended Scotch in the world.
The brand has a fiercely loyal following, with many buying little else in their special blended Scotch category. This has created a pretty big gap between Johnnie Walker and the next best-selling blended Scotch. It also helps that the line has plenty to choose from. There are seven core bottles, with a variety of limited editions out there at any given time. The best Johnnie Walker whiskey is hard to determine considering the amount of time, knowledge, and care that goes into each expression.
But, the following are your best options. The list includes several indulgent sippers as well as Johnnie Walker's go-to cocktail classic.
The Best Johnnie Walker Whiskey
1. Johnnie Walker Blue Label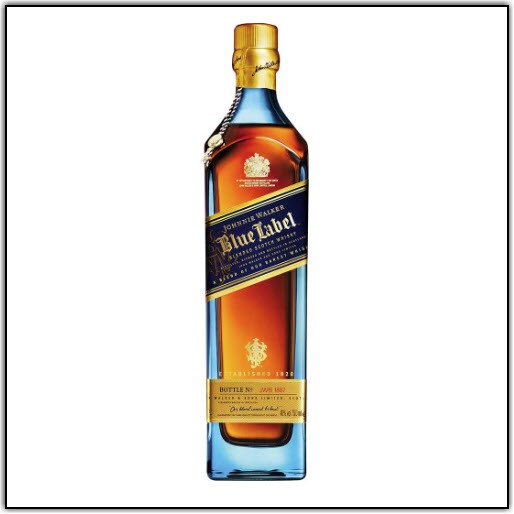 Johnnie Walker Blue Label is widely considered to be the best-blended Scotch on the market. It's won numerous awards, including a "Master" medal at the 2020 Scotch Whisky Masters competition. Everything was blind tasted and this one came out unequivocally on top. The Master medal is above even gold and only one other spirit was given the same title – one that's not even available in American markets.
This blend was created by Johnnie Walker's Master Blender himself – James Beveridge. It was created to pay homage to the old styles of whiskey produced by Johnnie and Alexander Walker back in the 19th century. It's been crafted so expertly and aged so carefully – only about one in every ten thousand casks is deemed good enough for the Blue Label which also makes it quite exclusive.
It begins with the aromas of bittersweet chocolate, tobacco, and caramelized oranges. The palate follows with smokey chocolate and roasted nuts with dates, brown spices, toasted bread, and a series of dried fruits. It's the caramel, smoke, and dried apples on the palate that particularly caught the attention of the judges at the Masters competition.
The finish is delectably smooth with a touch of milk chocolate, pecan pie, figs, and peppercorn.
2. Johnnie Walker Green Label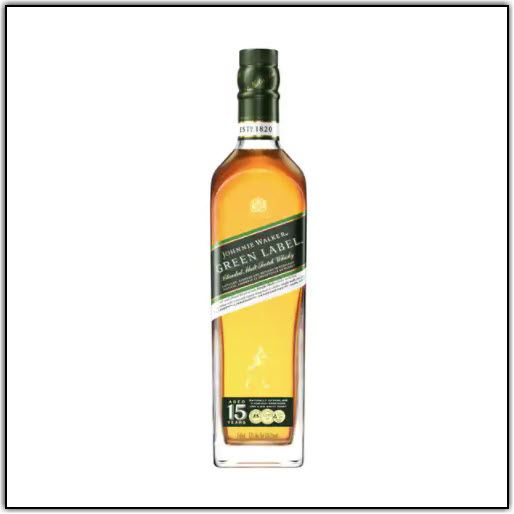 Johnnie Walker Green Label is made with just as much care as the rest of the line, but it's arguably the most valuable in terms of quality for money. At around $65-75 (depending on your area) it's an incredibly low price tag for something so high-end.
This blend includes only the best of the best from all four regions of Scotland. It bears an age statement of 15 years, as each whiskey in the blend is at least that old. The four malts were chosen very carefully when creating this blend, and many feel that the result does truly represents the best of each area.
The aim here is to offer the quality and character of a single malt whiskey but with greater depth and complexity of flavor. They come through on this with an elegant, delicious sipper that is perfect served over ice at the end of a long day.
On the nose, you'll find notes of espresso and mochaccino coffee and bitter chocolate with a touch of oak and wood smoke. The palate is medium-bodied with notes of mushrooms, orange peel, iodine, and cashews on the front. Mid-palate finds notes of dates, almonds, and honey with some black tea and peat smoke, all of which work together for a resounding and harmonious finish.
3. Johnnie Walker 18 Year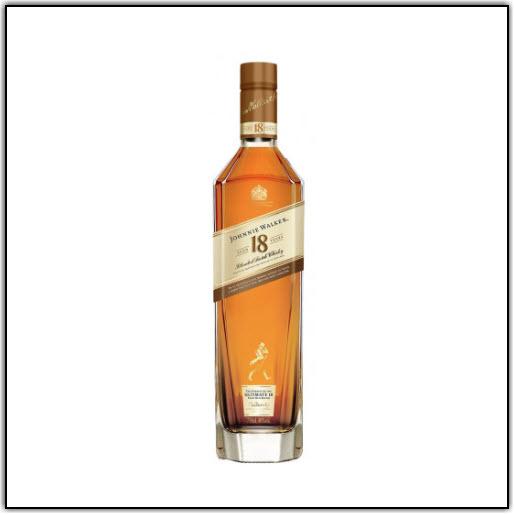 Johnny Walker 18 Year used to be known as Johnnie Walker Platinum. The name change more accurately reflects this unique spirit – it's comprised of 18 carefully selected whiskies that have all been aged for 18 years.
This expression was inspired by a tradition started by Alexander Walker who made a habit of creating extremely exclusive, absolutely top-notch whiskies that he shared only with friends and family on special occasions. The 18-year old blend is meant to be sipped and treasured – enjoyed during celebrations and special moments.
The nose offers aromas of creamy vanilla, almonds, and tangerines. The palate follows with notes of smooth caramel, warm fruit, and sweet dates with a smokey undertone throughout. The finish is extremely long with notes of classic vanilla and oak.
4. Johnnie Walker Gold Label Reserve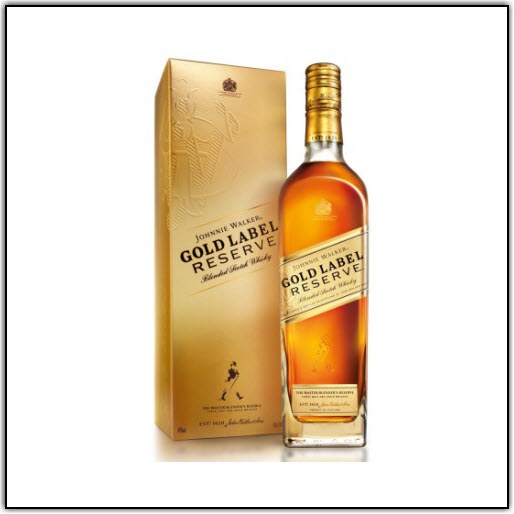 Johnnie Walker Gold Label Reserve is another more affordable installment in the Johnnie Walker portfolio. This expression was created by Master Blender James Beveridge as a way to combine some of his very favorite whiskies. This includes the Clynelish single malt, made with water from the Kildonan Hills, which is where they discovered gold in 1868.
He aimed to create a whiskey that would appeal to long-time fans of Johnnie Walker but also invite newcomers in. The overall profile includes a good mix of new flavors as well as some Johnnie Walker signatures.
The aroma offers fresh fruits, with apple and pineapple dominating and a touch of poached pears with a hint of peat. The palate is bold and citrusy with notes of malt, blackberries, raisins, and star anise – an interesting combination if there ever was one, but it works! The finish comes in soft and mellow with a satisfying texture.
5. Johnnie Walker Red Label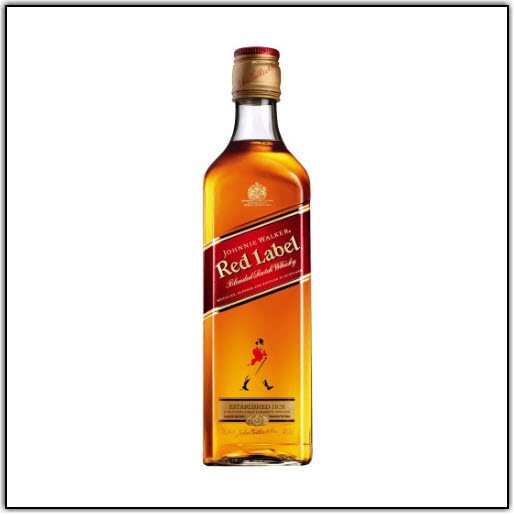 At less than $30, Johnnie Walker Red Label is the most affordable of the Johnnie Walker collection. It's also one of the best-selling whiskies in the world. This special blend was created specifically for mixing up exceptional and unbeatable cocktails.
So while it may not be on the same level as some of their older and more expensive sippers, this is your go-to for an amazing mixed drink or blended Scotch cocktail. The blend consists of more than 30 grains and malts, combing light and peaty whiskies chosen for their bright and bold flavors.
The nose is fresh and inviting with vivid notes of citrus fruitiness. The palate features an exotic mix of hot cinnamon and fresh black pepper that crackles on your tongue. The finish is long and wonderfully smokey.
Johnnie Walker Fun Facts

Johnnie Walker already has an impressive reputation and carries the ongoing status of best-selling Scotch in the world. The company's history is just as interesting – beginning in a grocery store and taking off due to the experimentations of a tea blender's apprentice.
But, you don't usually rule the world of whiskey for decades on end without creating some cool stories.
The $22,000 Bottle
Well, $22,577.44 to be exact. It contains an exquisite blend of whiskies aged 45 to 70 years – practically unheard of on regular shelves. It was created as a celebration of the company's 200-year long legacy. And while it's technically priced this way, don't bother digging into your savings just yet.
Rather than being sold publicly, it's most often presented as a gift to those the company feels have had an impact on them and/or made a significant contribution to their development. Who knows though, maybe an "outsider" will get lucky one day and snag one of the highly elusive bottles.
The Snake Bottle
This mysterious bottle appeared one day when Diageo Archive manager Christine McCafferty was cleaning out an old packaging room. The bottle dates back to the 1880s and is still full of whiskey…and a pickled snake!
No one knows exactly how it got there, though McCafferty has a guess. She believes it left the distillery with no snake inside but infers that the bottle somehow made its way to the Far East, where this is actually a rather common occurrence.
How it made its way back to the archive is what they don't know. The snake bottle remains at the archive untouched and is a fun little reminder of the journey a single bottle of whiskey can go on, sometimes.
Johnnie Walker is a Star
Or, the bottles are, anyway! The brand is so popular that even some of the most iconic television characters have been known to partake. Superman 3 features Superman himself drinking the infamous Red Label after he's exposed to some synthetic kryptonite.
It also made an appearance in the ever-popular drama The Sopranos in which Salvatore Bonpensiero offers a bottle of the Gold Label as a gift.