There's only so far high quality coffee will get you. If you can't grind and brew it right, you're missing out. Have you ever found yourself wishing there was an app that aided you with brewing, so that you can make a good cup of coffee better? Or maybe just a personal coffee assistant that told you how much water, coffee, and time it takes to brew with your device of choice?
Since paying an assistant is probably out of your price range, these apps all offer basic tools that will allow you to relax and make the magic happen without wondering how it's done. And if you are in need of buying coffee that someone else prepares (say a barista at a coffee shop like Starbucks or Intelligentsia), we've got that too!
Why would you want an application that helps manage the process of brewing coffee, you ask? If precision and ability to replicate goodness are your goal, having a set way of tracking your water to coffee proportion, time, and other aspects of the ritual are crucial to this end. This approach to coffee brewing mirrors the scientific method in many ways as you can monitor each aspect of the process to see what works and what doesn't for you.
Utilizing a scale and timer, for example, will ensure definitive measurements that you can record and repeat for a tasty cup of coffee to your liking every time.
You can even record your tasting notes and keep a detailed ledger of your favorite coffees in many of the following applications. If you aren't completely sold on the idea, try out some of the free apps that introduce this type of attention to detail. You just might have the best coffee you've ever made.
These type of apps are great for those who are just starting out with hand brewing and some are for seasoned professionals. Depending on your specific set of requirements, there is an app for you on this list that will make your coffee routine a success.
We've included a host of apps that are free, paid, and for both Apple iOS and Android. Check out the specifics below so you can find an excellent coffee butler substitute.
Coffee Apps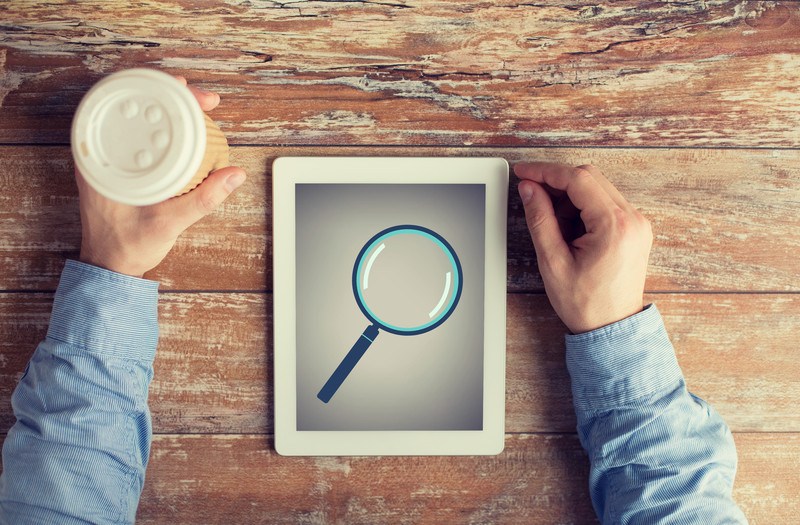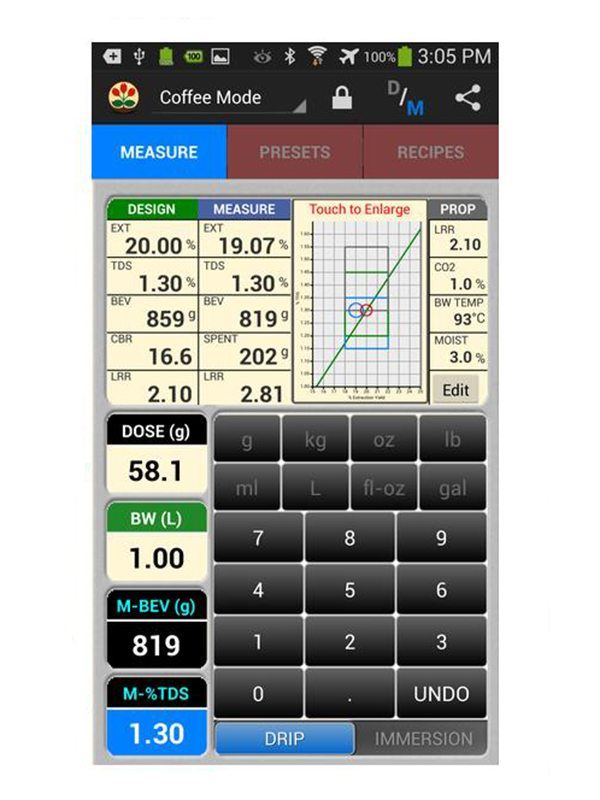 For serious brewers, baristas, and shop owners, VST Coffee Tools is an app that provides the tools so you can create the best possible extraction from your coffee and record your results from different brewing techniques. Although it is one of the most expensive applications related to espresso and coffee on the market, it is specifically designed for enthusiasts and coffee professionals.
The analysis tools provided by VST help you address the strength and extraction of your brew regardless of the recipe. Set customized brewing parameters and even use it with your VST Refractometer to plot the results of your brewing technique and target your desired results. Available for both iOS and Android systems.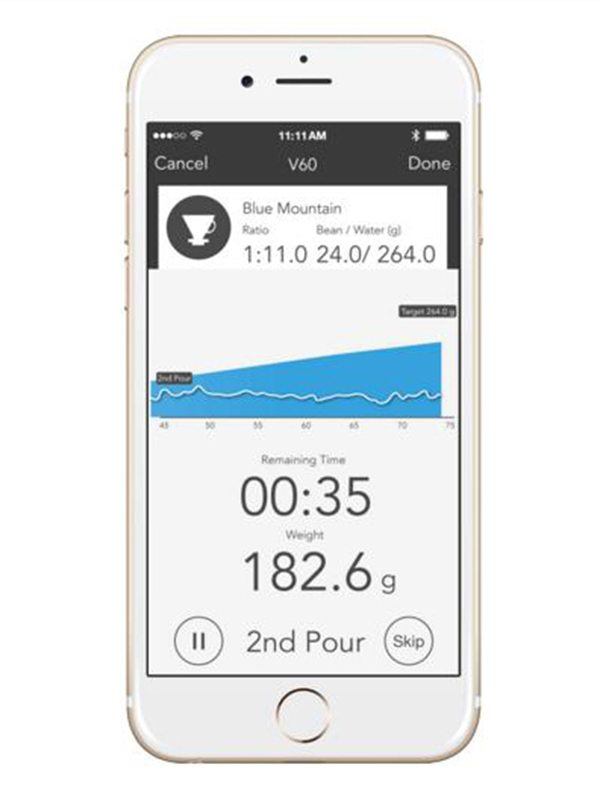 Perfect for experienced or beginning coffee devotees, the free Acaia Coffee app manages the aspects to the brewing process, saving you effort for replicating a great cup of coffee. It is designed to work with the Acaia digital coffee scale, but it is useful as a standalone app as well.
It has a converter to assist you in determining coffee to water brewing ratios, a timer, a bean stash where you can keep detailed notes about the coffees you've tasted including producer, region, varietal, and process, as well as actual brewing particulars. Pinpoint your favorite coffees and brewing specifics, all while using their sleek interface. It is available for both iOS and Android.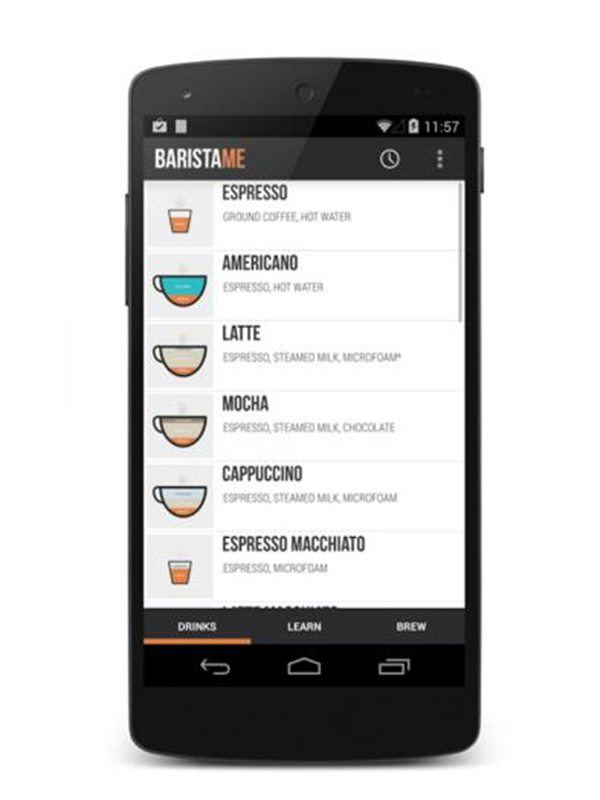 With both a free and a 99¢ application from this developer, the Baristame is a learning tool that provides information on how to achieve tasty results from brewing methods such as the French Press, Chemex, V60 Drip, Siphon, Moka Pot and Aeropress (to name a few).
It breaks down the steps such as coffee to water ratios, time, and techniques to improve the resulting cup. It has a ratio calculator and a timer for an all in one se. It also has a few educational sections related to roasting, coffee production, and other relevant topics. The 99¢ app is ad-free and both are available only for Android at this time.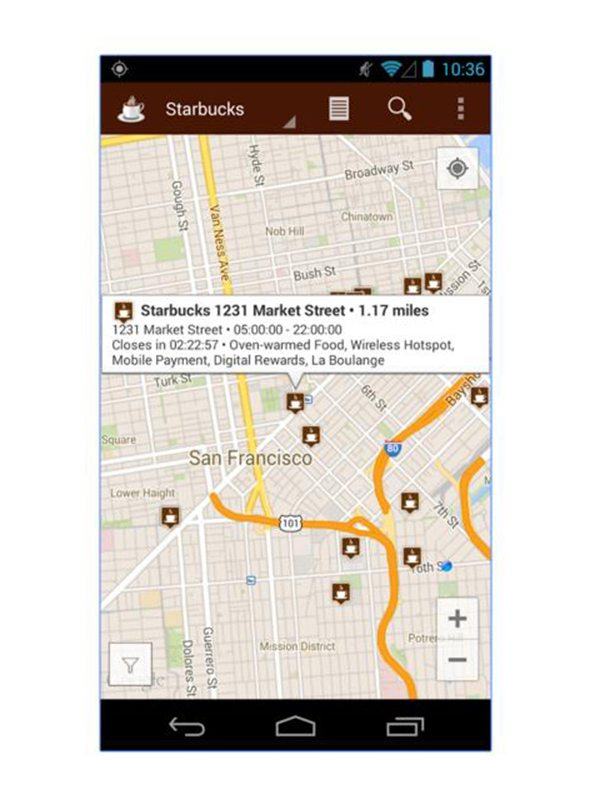 If home brewing ins't really your thing, you probably find yourself headed to the nearest coffee shop for your daily caffeine intake. When you are visiting a new place or are on the road, you can use the free Coffee Finder app so you can navigate the spots you want to stop for coffee.
It does not feature independent coffee houses as of yet, but it is an easy way to find a taste of the familiar in an unfamiliar place. Look for Starbucks, Dunkin' Donuts, Peet's Coffee, Tim Hortons, Caribou Coffee, Seattle's Best, Coffee Bean, and Au Bon Pain when you find yourself in need of a fix with this app. Available for Android only.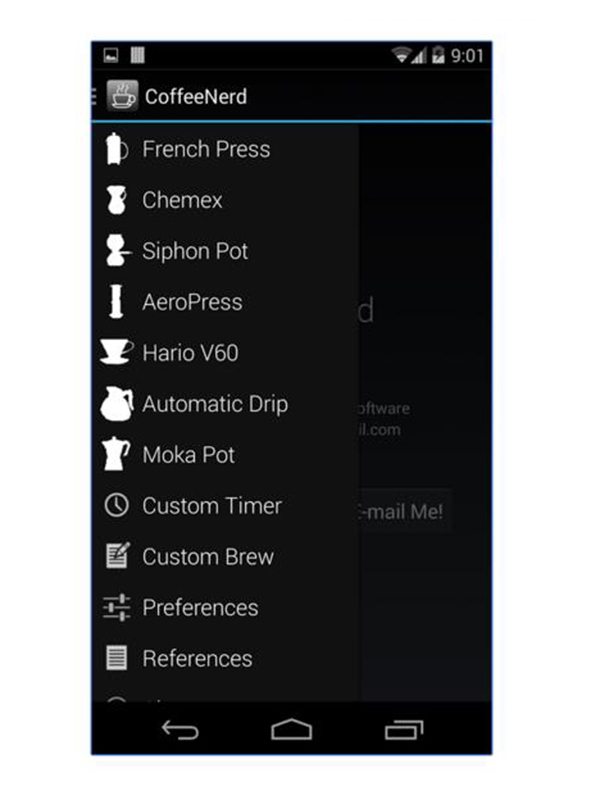 For those who need a bit of help with brewing, an alternative choice for brew instructions and tools to some of the previous entries. It is ad-free, but does offer in-app purchases with regards to the custom preset option.
This function allows you to store preset brew times, ratios, and measurements with your favorite brewing process. It is another beneficial app that takes the guesswork out of brewing a cup you like to drink again and again.
By keeping a chronicle of your favorite types of coffee and ways of making it, you can get a lot of use out of the Coffee Nerd App. Available only for Android.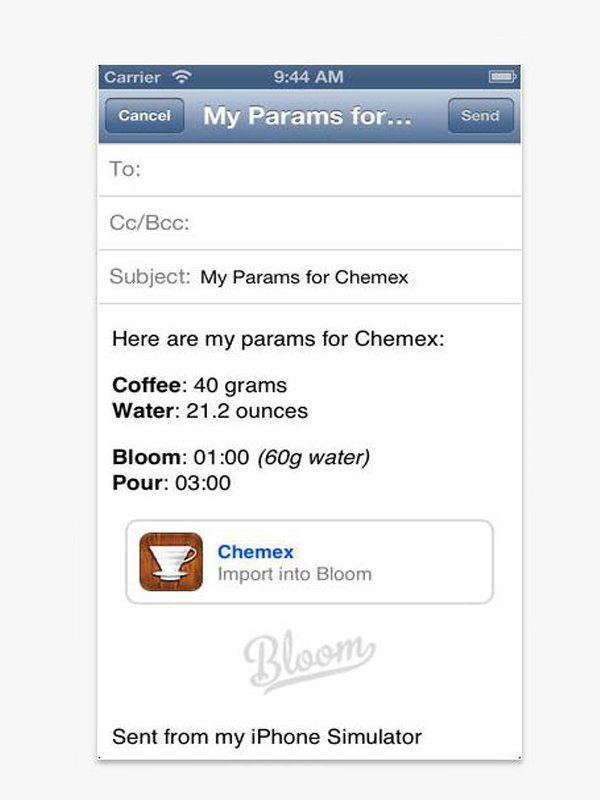 For hand brew methods, a timer is an essential tool that makes the most of this technique. Although most phones and tablets already have a built in timer, Bloom is specifically designed for coffee brewing.
It is easy to use for a home brewer, but also sleek enough for baristas and coffee professionals. Adjust for specific brew methods and coffees and also track time by elapsed or remaining time to your preference. This app is only available for Apple iOS and costs $2.99.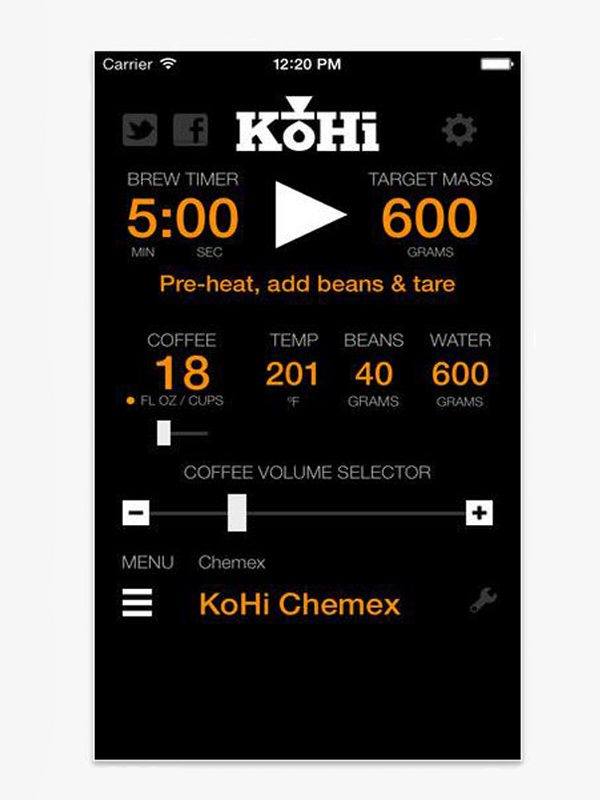 Despite the strange sounding moniker, KoHi is a highly-rated app that helps you document your best coffee brewing parameters especially for pour overs. At $2.99, it is a favorite of coffee professionals and home brewers alike because of the quality and ease of use compared to free apps.
It is simply a brewing timer, calculator, and recipe manager so it doesn't get cluttered with unnecessary features or ads. A handy aspect of this app is the compatibility with Twitter, Facebook, and Email, so that you can share your favorite recipes with friends.  Available for Apple iOS.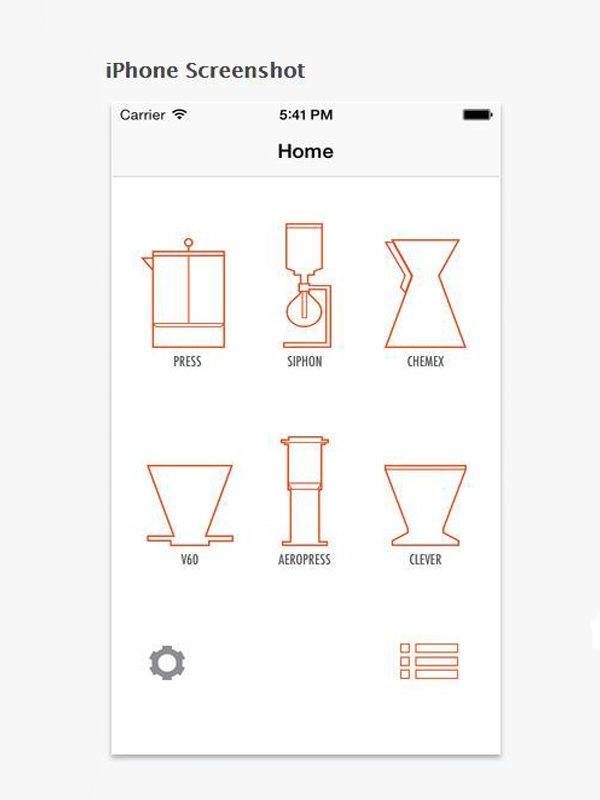 Even more self-explanatory, the free Coffee Timer app does just what it says: keep track of time for your brewing process. It has a very simple interface that lists type of brew, coffee to water input, and time. It is a great app for those looking for a free and very basic coffee tracking app, without the diary for tasting notes or other auxiliary functions. Available for Apple iOS only.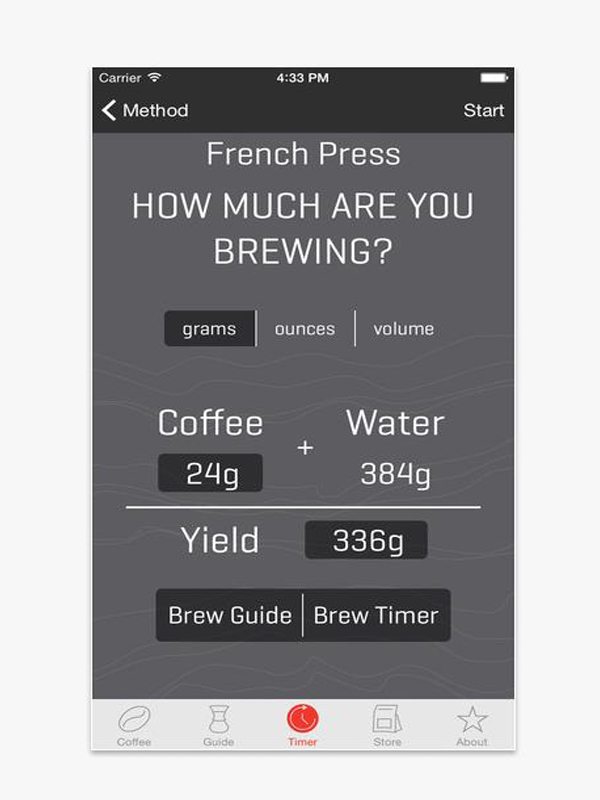 Intellegentsia Coffee is one of the largest third wave coffee chains and they have developed this handy namesake app to help you inform your coffee buying, brewing, and also locate physical store locations. You can also purchase coffee in-app through their nifty store to have coffee beans delivered straight to your door.
In addition to brewing information, it also has a calculator, timer, and other background information about coffee producing countries. This app delivers many aspects of the coffee lifestyle housed under the Intelligentsia name and is currently only for Apple iOS.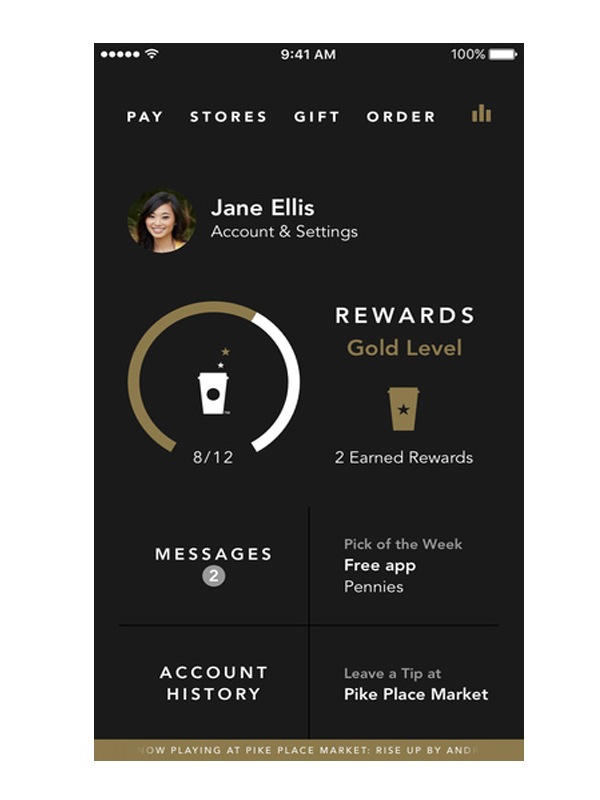 Available for both Android and iOS operating systems, you can use this mobile app to stay notified about your star rewards, discover what song is playing in the store, pay and tip your barista digitally, or even pay ahead and pick up your drink without waiting in line. This interface is designed to keep all your Starbucks related queries and business contained in one app.
You can check your account balance, purchase gift cards, and even pay with your phone itself. The app is free for both Android and iOS systems.