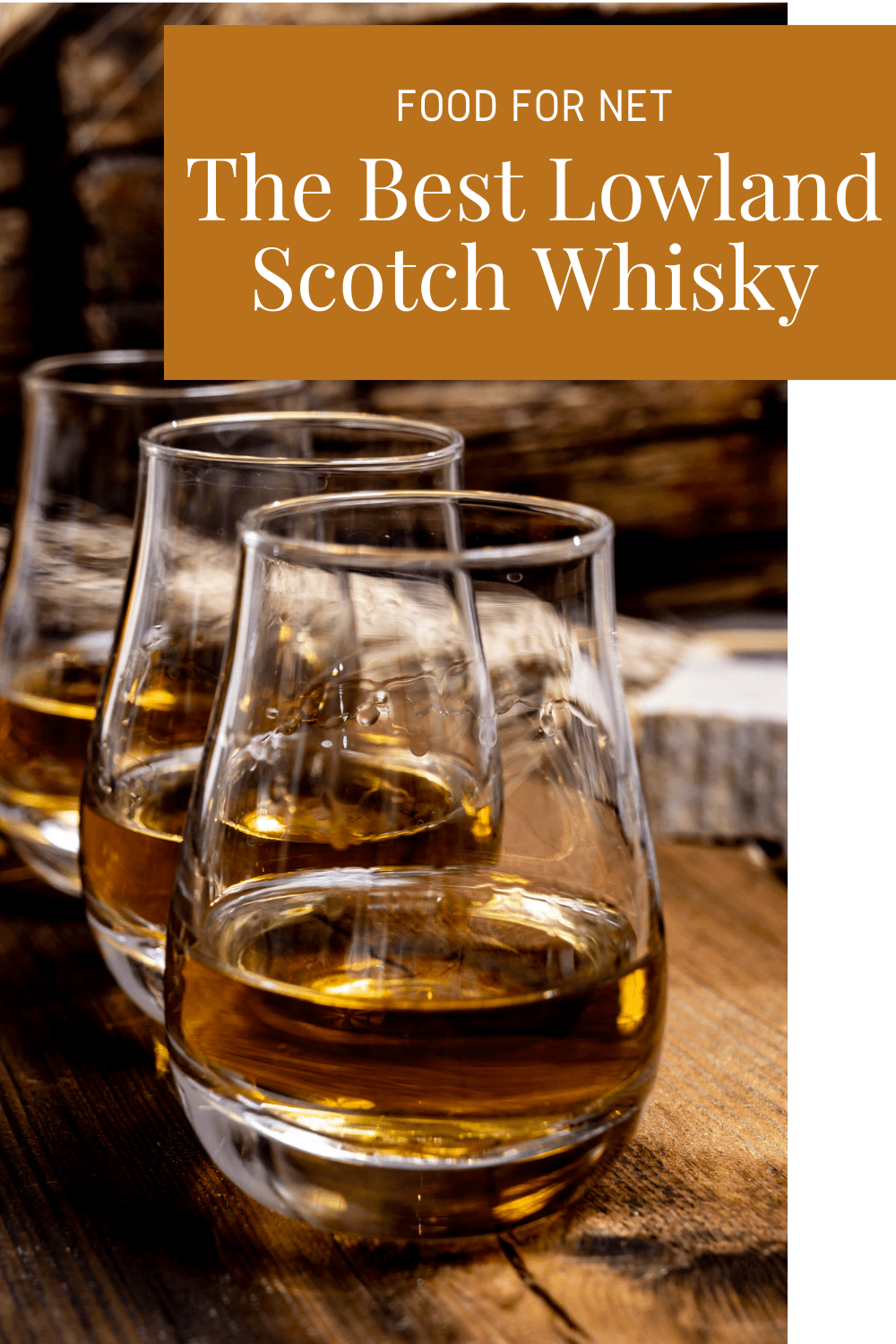 Scotch whisky is much more varied than it first seems. We're not just talking about blends versus single malts or peated versus non-peated. Instead, Scotland is home to five main whisky regions, each with famous distilleries and some distinct characteristics. Today, we're interested in the best Lowland Scotch distilleries and the expressions they have to offer.
Lowland isn't nearly as well-known as Islay or Speyside for whisky. This is partly because the products are mostly used for blends, rather than producing single malts. There aren't that many distilleries in the region either – just a handful of them.
Yet, Lowland whiskies are still worth considering. They tend to be gentler, smoother, and softer than those in other regions, with a light character, citrus tones, and oaky notes. These features are perfect if you want your whisky to be nuanced without any overpowering flavors.
Or, for more variety, why not try a Scotch of the month club? Some of these clubs even ship out samplers rather than full bottles, which makes it even easier to experiment with all the different styles of Scotch whisky.
The Best Lowland Scotch
Glenkinchie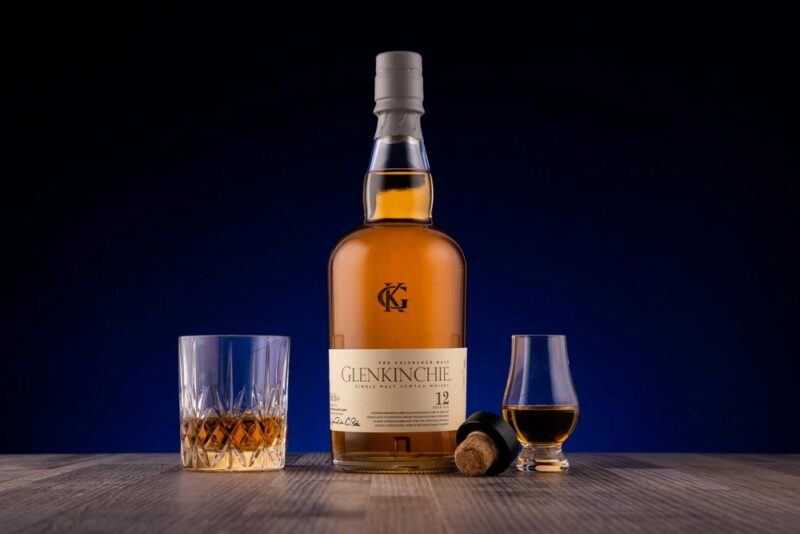 Glenkinchie is most well-known for its role in producing whisky blends. In particular, it is one of the four distilleries that contributes to Johnnie Walker blends, making it a crucial part of the Scotch whisky landscape.
Glenkinchie isn't a small and independent distillery. Instead, it's owned by Diageo – a huge multinational company with an impressive portfolio of spirit producers. In fact, roughly 40% of all Scotch whisky comes from one of Diageo's many distilleries (so, Diageo certainly knows its way around the world of whisky).
The Glenkinchie itself has a long history. It's thought to date back to 1825, although the official founding date was in 1837. At one point, the distillery was even scrapped and converted into a sawmill, only to be later rebuilt.
While Glenkinchie whisky is often used as part of whisky blends, the distillery does produce single malts as well. Their Glenkinchie 12 Year Old is the most famous expression. It's also an exciting Scotch whisky, as this expression manages to be both simple and complex – a product that's easy to drink, yet brings through some unexpected flavor tones.
While the Glenkinchie isn't as famous or as well reviewed as some other 12 year old expressions (particularly Glenfiddich 12), it's still one that's worth trying. It's also an excellent example of Lowland whisky and even comes with the grassy notes that are often associated with Lowland whiskies.
Auchentoshan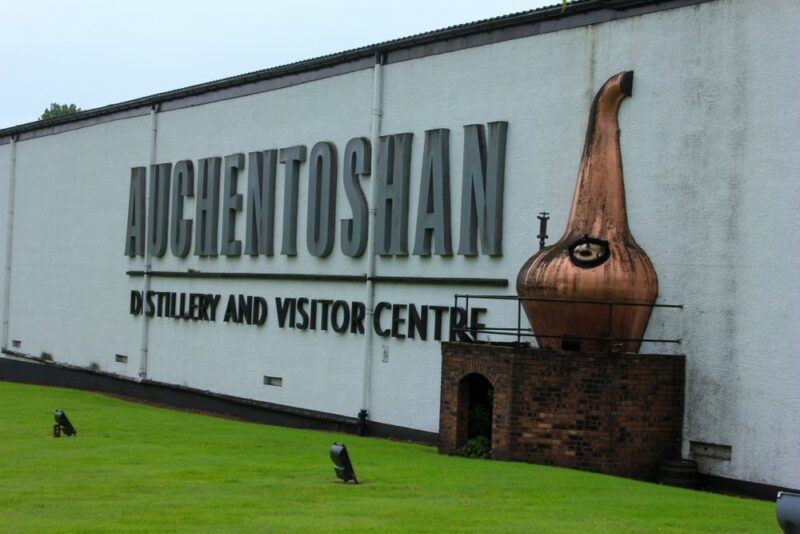 Auchentoshan is pronounced ock-un-tosh-un and gets its name from a Scottish Gaelic word. The distillery was established in 1823 and went through multiple owners before being purchased by Suntory in 1994.
Auchentoshan is most famous for their Three Wood whisky. This expression was launched in 2002 and is aged in a bourbon cask (for 10 years), then a Oloroso sherry cask (for a year), and then a Pedro Ximenez sherry cask (for a year). The process gives the whisky distinct sherry notes, along with some bourbon flavors.
Using three types of casks for a single whisky expression isn't unheard of, but is an unusual style that produces exceptional result.
Another notable feature is the distillation. Auchentoshan whiskies are triple distilled. This was once a key characteristic of Lowland Scotch whiskies, but Auchentoshan is now the only Scottish distillery that follows this practice.
Bladnoch


Founded in 1817, Bladnoch is an impressive distillery with no shortage of expertise that comes through in their expressions. That said, Bladnoch has been through its share of crises and was even closed in 1993. It was not until 2017 that the distillery was fully refitted, relaunched, and fully begun production anew.
Despite this complex history, Bladnoch has an impressive selection of whiskies in many styles. This includes aged single malts that range from Bladnoch 10 Year Old up to Bladnoch Talia 27 Year Old.
There are also Scotch blends, including Pure Scot Signature, Pure Scot Midnight Peat, and Pure Scot Virgin Oak. Each of the blends has a different flavor profile, with the Virgin Oak leaning towards sweet and spicy tones, while the Midnight Peat has a distinct smokiness instead.
The distillery's biggest problem has been producing consistent whiskies, but their quality has been improving over time and is likely to continue to get better. Expect to see more good things from Bladnoch in the future, as the distillery continues to find its feet.
Strathclyde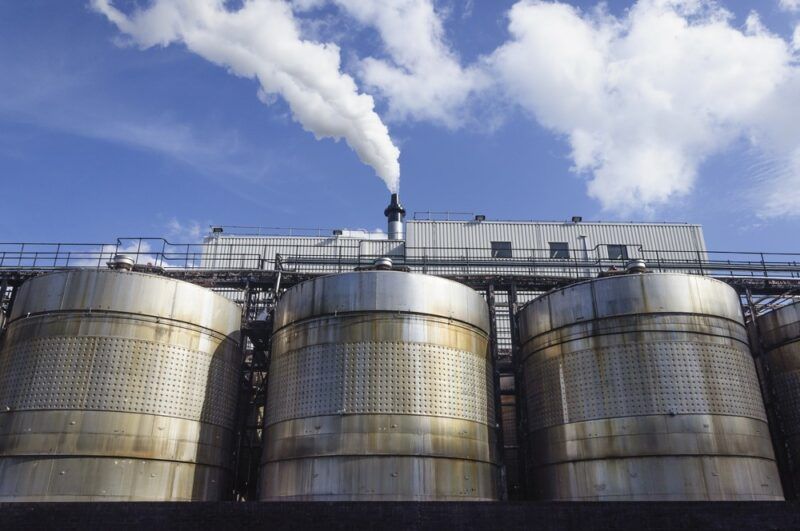 Strathclyde is a relatively new distillery, as it was founded in 1927. It's not as well known as some of the previously discussed distilleries, largely because Strathclyde historically focused distilling grains rather than malt and their products were mostly used as part of whisky blends.
While Strathclyde itself does not offer any single malts, single grain Scotches using Strathclyde have been produced, including the Strathclyde 35 Year Old from Master of Malt. This expression contains distinct flavors of caramel and vanilla on the palate, with ginger, walnuts, and stone fruit on the finish.
Girvan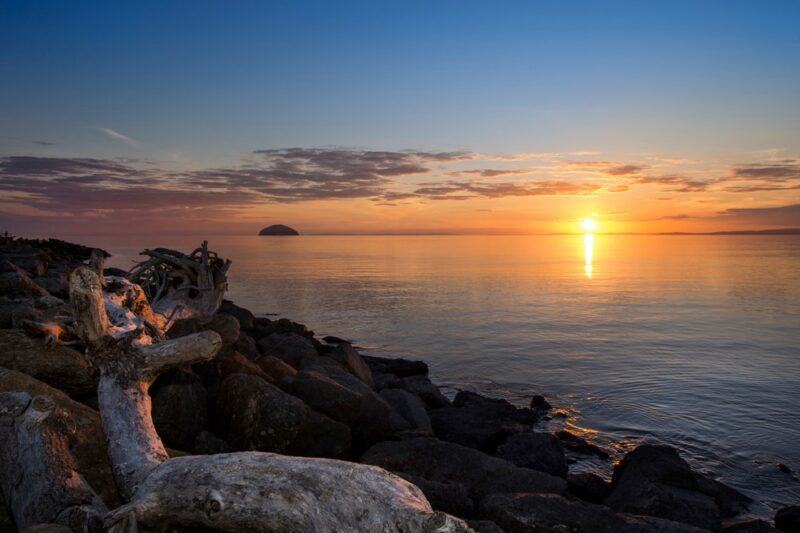 Girvan is another distillery that primarily focuses on grain whisky and is one of the largest such distilleries in Scotland. Founded in 1963, the distillery initially only produced grain for William Grant & Sons blends. This changed in 2014, when Girvan started to produce single grain whiskies as well..
Interesting, Girvan is also where Hendrick's Gin is produced, along with limited Hendrick's releases. This diversification is exciting and proves that distilleries don't need to heavily specialized to do well.
Another fascinating feature is just how quickly the distillery was created, as it went from being commissioned to producing spirits within the space of nine months. Few other companies have such an impressive turnaround time.
Like Strathclyde, Girvan focuses on blends and doesn't produce single grain whiskies itself. Exclusive bottlings from other producers make up for this gap, including the Girvan 32 Year Old from Master of Malt.
What About Other Famous Distilleries?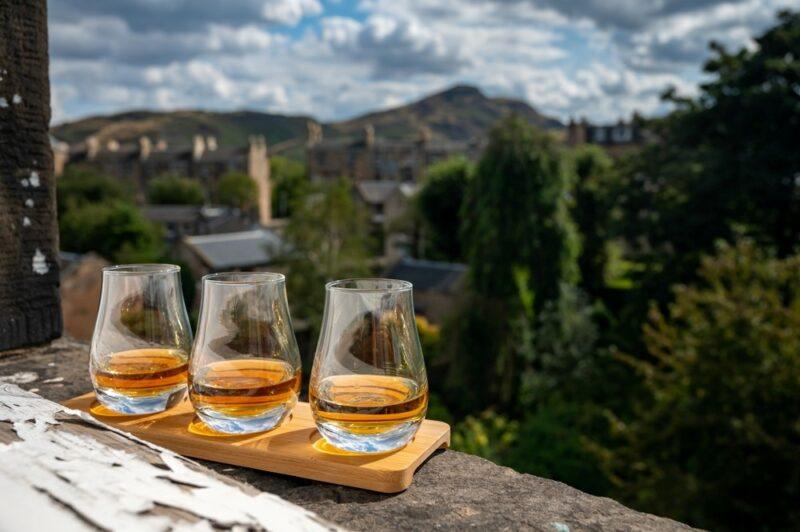 We've left a few famous Lowland Scotch distilleries off this list, including Rosebank, Port Dundas, and Ladyburn. These distilleries did produce amazing Scotch whisky in their day, including single malts and blends. However, they've since been shuttered. Some have even been demolished entirely.
This is particularly disappointing for the Port Dundas distillery, which was once the largest Scottish distillery and produced huge amounts of whisky. You can still find bottles from these companies and from other closed Lowland distilleries. However, such bottles are rare and often very expensive. You might even pay upwards of $1,000 for a bottle.
There are other less well-known Lowland distilleries that have suffered a similar fate. It's a strange and disappointing pattern, but times are changing. There is growing interest in resurrecting the region, with new distilleries hoping to get in on the action.
Frequently Asked Questions
What Is A Single Malt Scotch Whisky?
Single malt whiskies are simply those produced from a single distillery, like Glenkinchie. So, a single malt Scotch is Scotch whisky that comes from one distillery, rather than being a blend. Not surprisingly, single malts are also made from malt (as opposed to single grain whiskies, which can use multiple types of grain, but must still come from a single distillery).
This style gives the distillery full control over the process and allows them to make the best possible product.
Are Single Malts Better Than Blended Scotch?
Single malts tend to be more consistent and uniform, as they come from a single source, while blended Scotch can contain a wider variety of flavors. Blended Scotch is sometimes lower quality, as it's possible to include some inferior Scotch in the mix.
But, that doesn't mean that all blended Scotches are bad, far from it. In fact, Scotch whisky was once primarily blended Scotch. This was a valuable approach, as it was too easy for a single batch to be low quality and produce an undesirable product.
Blending still has that advantage – by including multiple whiskies, it's easier to create a consistently well-balanced and enjoyable drink.
In many ways, the idea that single malts are optimal comes from marketing. Back when Glenfiddich and other companies started producing single malts, they pushed the belief that doing so was better than the blended version. In time, that marketing rhetoric caught on and was seen as being 'true'.
In practice, single malts and blended Scotch are simply different styles. Most of the top selling whisky brands are blended anyway, suggesting that there's still plenty of demand for this style.
Why Are There So Few Lowland Distilleries?
The Scottish Lowlands doesn't have many well-known distilleries, as some of them focus mostly on whisky for blends. Blend-focused companies don't tend to be as well known, largely because the bottles bear names like Johnnie Walker, rather than the names of individual distilleries.
The other reason is the boom and bust cycle of whisky distilleries. During 'bust' periods many distilleries closed their doors for good. This happened across Scotland, but Lowland distilleries were particularly hard hit.
What Does Lowland Scotch Taste Like?
Characteristically, single malt Lowland Scotch whiskies tend to be light with distinct malty and grassy notes. The whiskies are particularly good as aperitives and appeal to anyone who does not enjoy strong or complex whiskies.
In fact, some of the famous Lowland brands are collectively known as the Lowland Ladies because they have distinct light and floral qualities.
Are Lowland Scotch Whiskies Poor Quality?
Lowland distilleries did develop a negative reputation during the 18th and 19th centuries. This may be why there are so few single malt distilleries in the region nowadays.
However, this early reputation has little bearing on modern distilleries. The distilleries featured on this list showcase this nicely, as the whiskies they produce are often exceptional and are certainly worth trying.