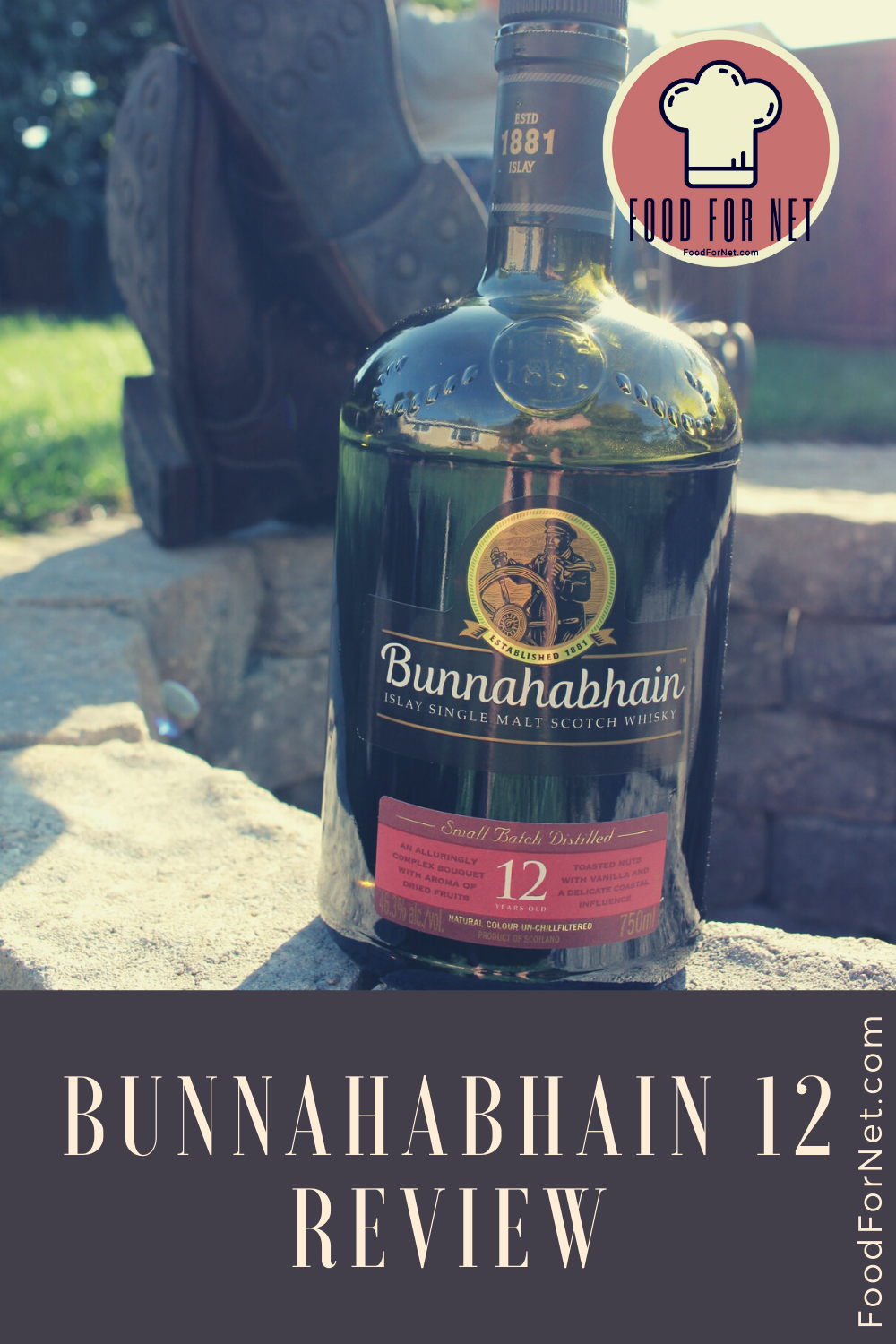 The Bunnahabhain 12 (pronounced Boon-ahavan) is the entry-level offering from the Bunnahabhain distillery. It also represents a really big change in the direction of Islay scotch whiskies as this edition (re-launched in 2010) was created with modern whisky demands in mind.
Free from artificial coloration that plagues many Islay single malts and adopting the same non-chill-filtered method used by Ardbeg, Bunnahabhain 12 is a real game-changer for a couple of reasons.
First, the price point remained the same despite the different production process, and secondly, they also increased the alcohol level to create a weightier whisky. This has led to direct comparisons with Ardbeg, but the taste of the whisky product is so overwhelmingly different that beyond the basic processes the whiskies are as different as night and day. Here is our Bunnahabhain 12 review.
Bunnahabhain 12 Revew
About the Bunnahabhain Distillery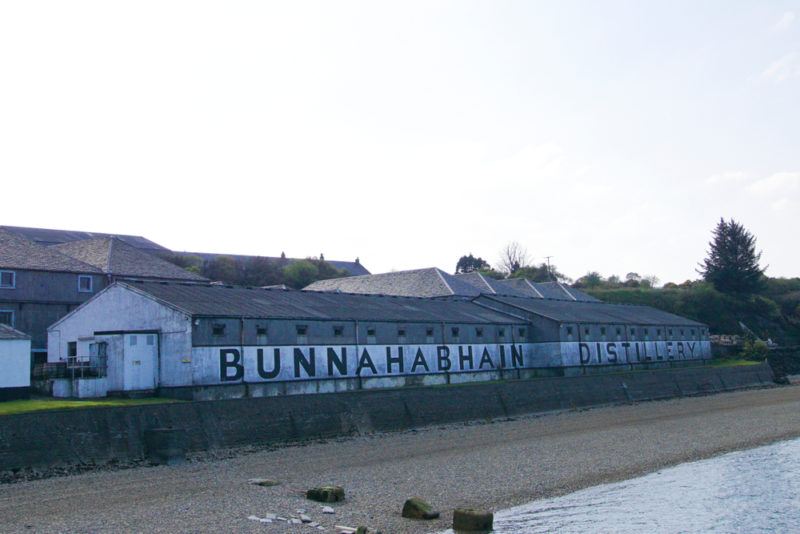 In whisky distillery terms, the Bunnahabhain distillery is a relative newcomer on Islay and was founded in 1881, a full 60 years after most of the other distilleries on the island. Alongside the distillery, a new village was built (also called Bunnahabhain) to house the workers.
Compared to other Islay whiskies, it is much less aggressive and is often considered a great entry-level whisky for those looking to explore Islay single malts.
Normally on our whisky reviews, there will be long interesting narratives about the distillery history and the challenges they have faced over the years, with Bunnahabhain the story is slightly more muted and there isn't much that is interesting about the heritage of the distillery.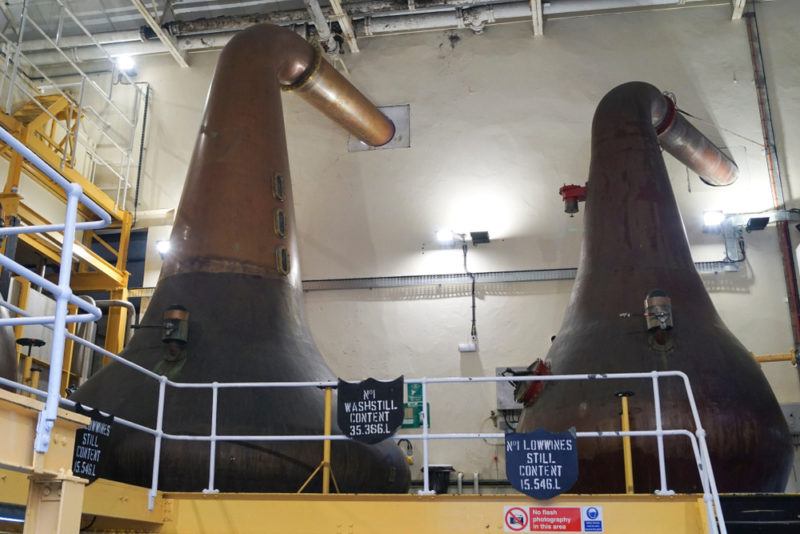 Some of the standout features of the history of Bunnahabhain are that the distillery was designed by an architect that had been commissioned to design prisons all over Scotland and for this reason the distillery has a prison-like appearance. It is also a very remote distillery with lengthy roads being constructed just to connect Bunnahabhain to the rest of Islay civilization.
Finally, the distillery was an ambitious project undertaken during the great Victorian whisky boom which saw heavy investment in whisky production, and Bunnahabhain was built to produce a huge volume of whisky.
With output at almost a million liters annually, Bunnahabhain was one of the largest producing distilleries in the whole of Scotland within a few years of its opening.
Since that point, the distillery has benefitted from this initial ambition and output has remained high to this day.
Bunnahabhain 12 Review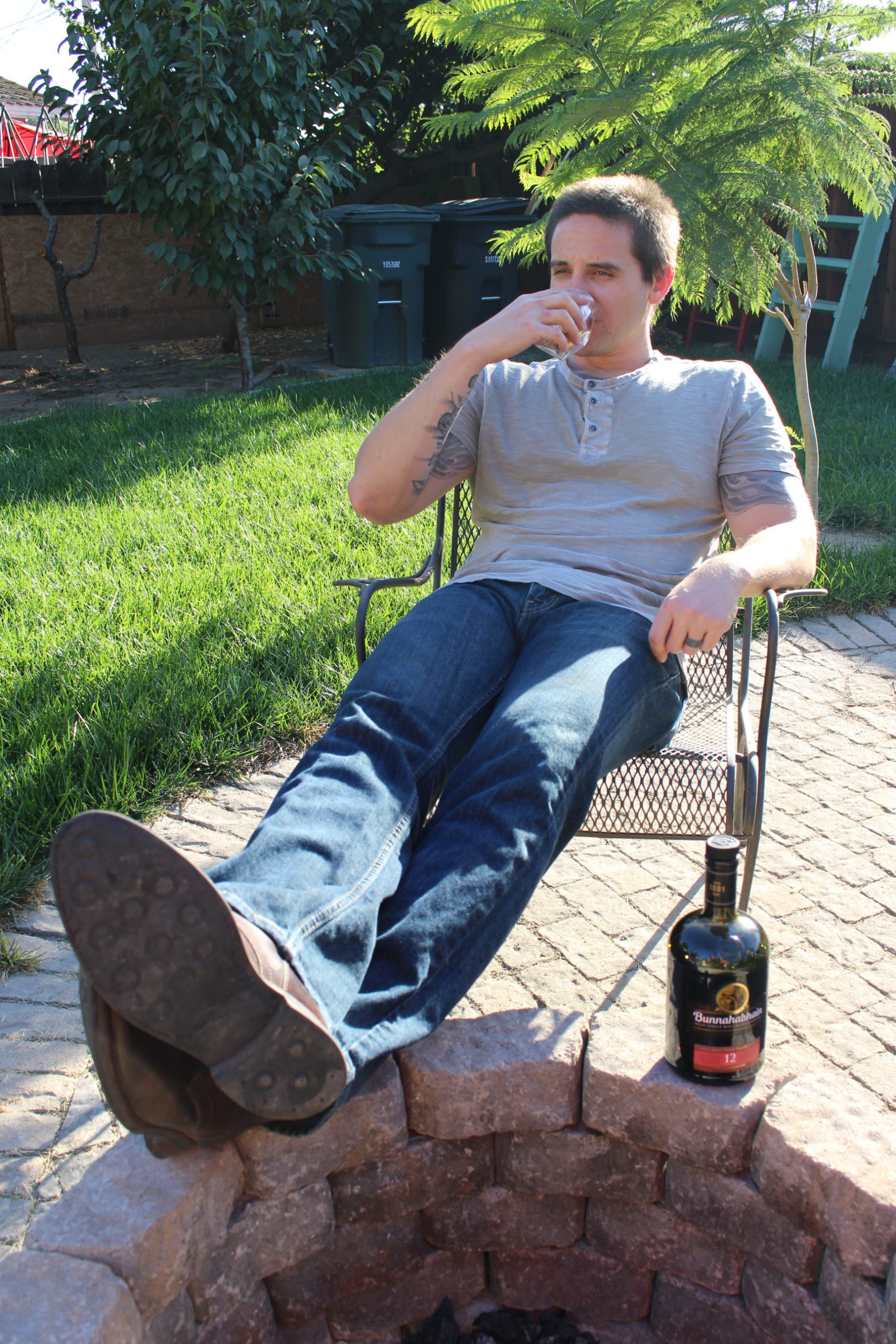 If you're looking for a light smoke whisky that isn't going to blow your socks off, then the Bunnahabhain 12 or any Bunnahabhain whisky is likely to be your best bet.
There are other similarly less smoky Islays like the Caol Ila but even those tend to be a little peatier than the Bunnahabhain whiskies. That makes the Bunnahabhain 12 a great bridge between Islay scotches and traditional scotch whiskies.
The first thing you need to do is check you're buying the right Bunnahabhain 12, as anything previous to 2010 has artificial coloring, less alcohol, and a completely different flavor (not as good). Make sure the box states it is uncolored and non-chill-filtered.
You should also be aware that there are Bunnahabhains on the market independently bottled that are heavily peated, so if smokiness is something you want to limit, avoid these.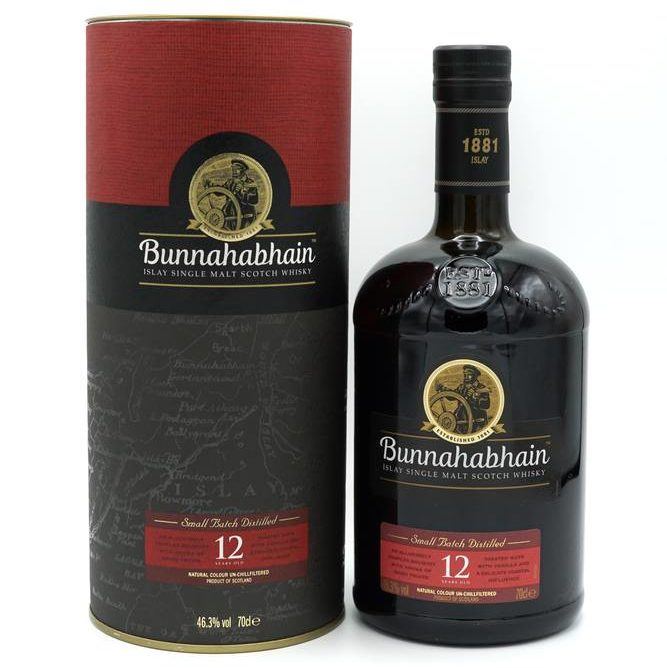 Price-wise, the Bunnahabhain 12 is a cheaper Islay single malt but in general scotch terms is priced slightly higher than normal because Islay whiskies have a limited production due to having fewer distilleries on the island.
Tasting Notes
The color of the Bunnahabhain 12 is a light but golden hue that is a bit deeper than straw.
Very gentle smoke
Light, crisp to start, and impactful after
Highly pleasant nutty finish
Flavors: Rice bran oil, oak and resin, cherry, dry hot spices, walnuts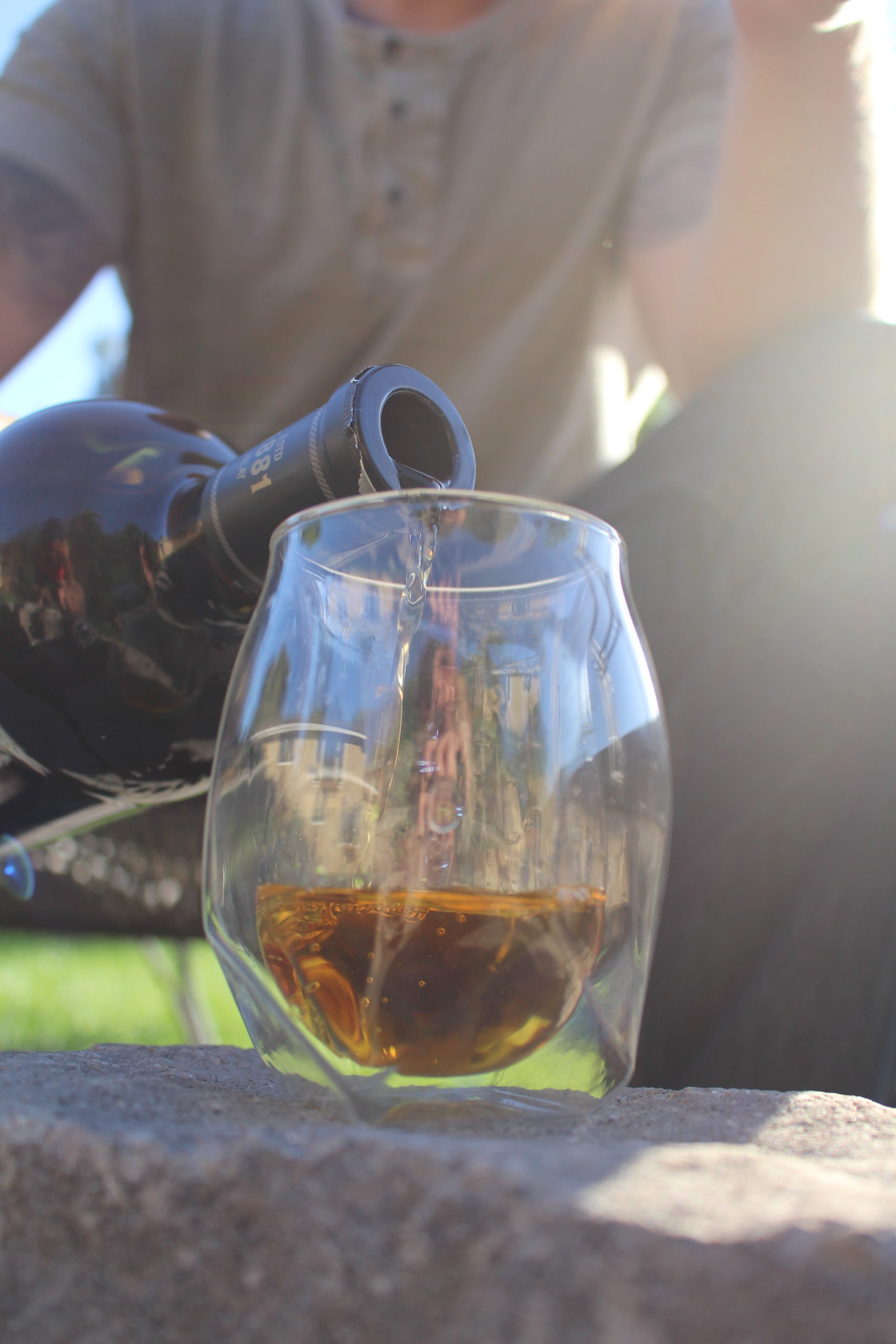 On the nose, a faint whiff of smoke but nowhere near the levels of other Islay whiskies. Bright and fresh smelling with sea breeze and despite the higher alcohol content surprisingly no nail polish quality. Of all the Islay whiskies, the Bunnahabhain 12 has the most perfumed fragrance, being both delicate and light.
To taste, initially the Bunnahabhain 12 has a light oil-like wash like a rice bran oil. After the initial wash, there is a bitter oakiness with a light smoke that hits in a sharp wave alongside the definite higher alcohol content. The spiciness lands like a club and really catches you off guard, and once it is there, it lingers.
Bunnahabhain 12 is really a mouth smashing but wonderful explosion of intense spicy flavors, it is like biting into a hot curry and waiting for the chili to hit.
The finish is sweeter with a malty, nutty quality that is much lighter. This aftertaste is so deceptive because you just won't expect the light and rich quality after the violent wave crashing that has gone before.
Not a spectacular whisky in terms of complexity but a fantastic whisky drinking experience all the same, and one that you should definitely seek out.
Pros and Cons of Bunnahabhain 12
Bunnahabhain 12 is an unusual Islay whisky and the distillery has always been a bit of an outlier within the Islay distilleries. The Bunnahabhain 12 lives up to that reputation, giving familiarity of the Islay single malts but then bulldozing it with a unique character. Here are the good and bad points of Bunnahabhain 12:
Pros of Bunnahabhain 12
Fantastic value for the age and quality of the whisky.
Memorable whisky that will have you coming back for more.
Spicy and a little violent, Bunnahabhain 12 will let you know it has arrived spectacularly.
Cons of Bunnahabhain 12
Doesn't have as much charm as other whiskies and distilleries from Islay.
It's hard to pinpoint, but something is missing and Bunnahabhain 12 doesn't feature in many top 10 lists.
Flavor can be too intense for some.
You Might Also Like…
The Bunnahabhain 12 is a little bit of a standalone whisky in that it doesn't have many among its contemporaries that are even broadly similar. Here are the closest to the Bunnahabhain 12:
Caol Ila 18 – The smokiness has been lost mostly in the barrel for the Caol Ila, giving it a less smoky flavor akin to the Bunnahabhain 12.
Lagavulin 8 – A surprisingly less smoky offering from Lagavulin that celebrates a flavor from a bygone era.
Bunnahabhain 18 – The next step up on your Bunnahabhain journey and well worth exploring.
The Bunnahabhain 12 Verdict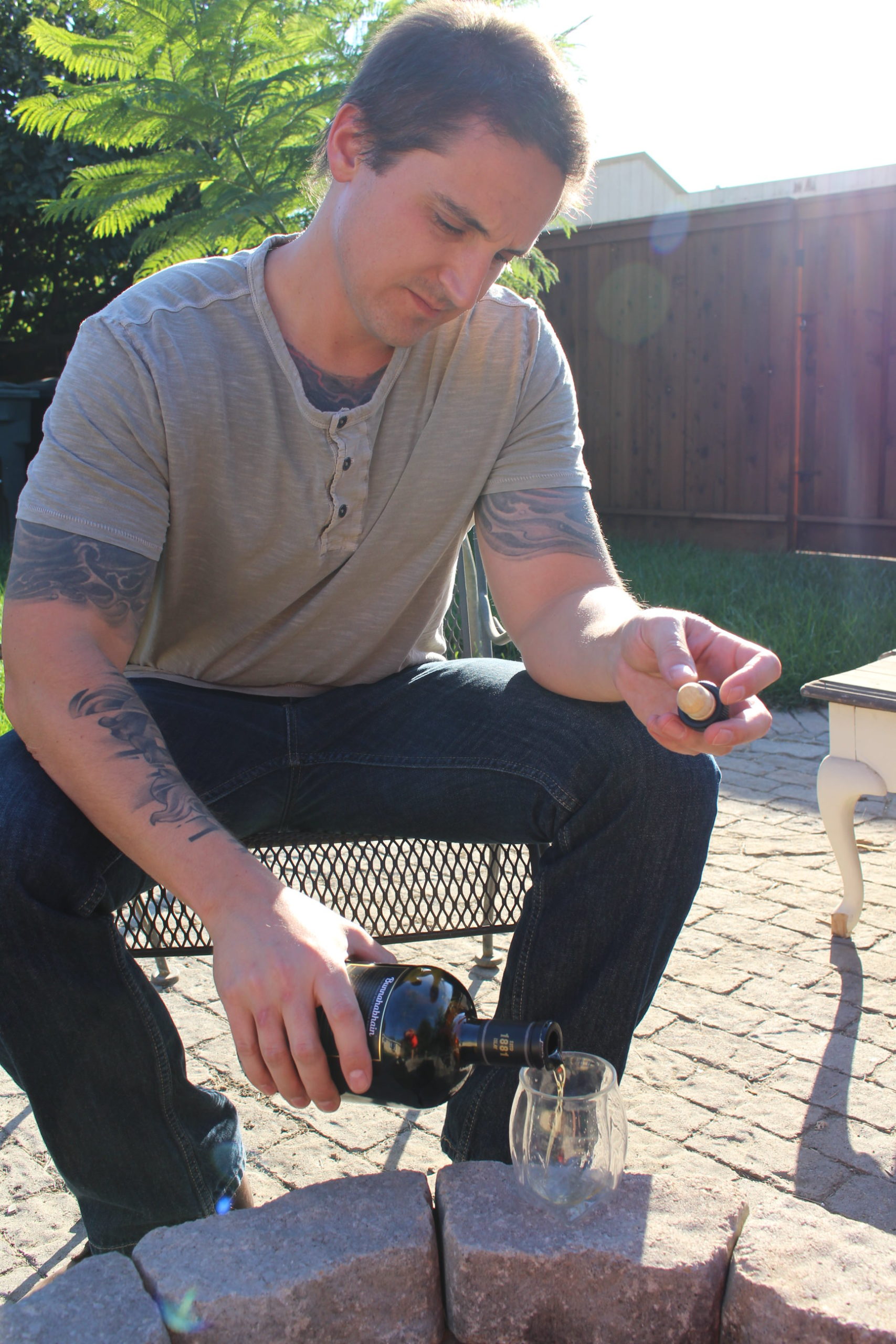 Bunnahabhain 12 is a wonderful whisky because the distillers at Bunnahabhain know how to create a whisky that pleases the masses. They also know how to get the best whisky from their processes. This means that most people that try Bunnahabhain 12 will enjoy it, and it is a likable scotch.
But it also means it lacks some of the passion, flair, and nuances that other single malt scotches possess, and this can mean that Bunnahabhain 12 is lacking overall. Something about it seems contrived, robotic, and too intended. Like the plot twist in a movie we all know is about to happen, the flavors entice, then unleash, and then comfort in a very manipulated way.
That said, most people like Bunnahabhain 12 and it is a very good whisky, meaning you won't be disappointed by it, and given its price, it should give you plenty to smile about.