Caol Ila (pronounced 'cull eela') is a distillery name with Gaelic origins meaning the sound of Islay.
The Caol Ila is a 12 twelve year old whisky from the Islay whisky region, and specifically the Caol Ila distillery. Is it an exceptional whisky? Find out in this Caol Ila 12 review.
Caol Ila 12 Review
About the Caol Ila Distillery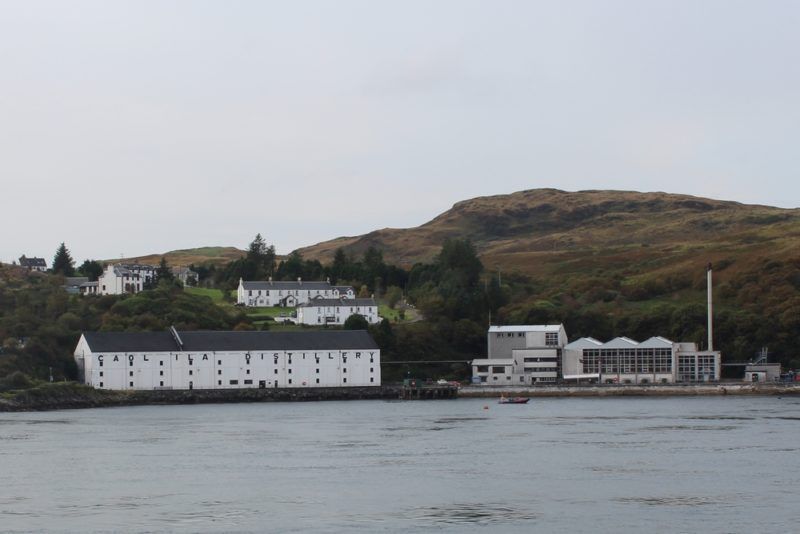 The Caol Ila distillery has a long and storied history that dates back to 1846 when it was founded by Hector Henderson. Henderson was a Glaswegian with a keen whisky interest and enough capital to invest in setting up a whisky distillery near Port Askaig. Unfortunately, his passion for whisky didn't translate into a profit margin and during the first years of business, Caol Ila struggled to find its feet in an already rich whisky marketplace.
Fortunately for whisky lovers, the Caol Ila distillery was saved in 1854 when it was sold to Norman Buchanan (owner at the time of the Isle of Jura distillery).
This ownership was relatively short lived as well, and in 1863 Bulloch Lade and Co bought out Caol Ila in the form of whisky stocks. Bulloch Lade and Co improved the Caol Ila site with considerable investment and expanded the distillery by building a pier to improve distribution.
By the late 1800's the Caol Ila distillery had found a good level of success and the manager at the time, one Duncan Johnston was the nephew of John Johnson (Lagavulin) and the cousin of the Laphroaig Johnsons – giving him a wealth of family credentials to back up his Caol Ila work.
Businesses however, tend to run their course and Bulloch Lade with mounting debts and bleak prospects went into voluntary liquidation in 1920.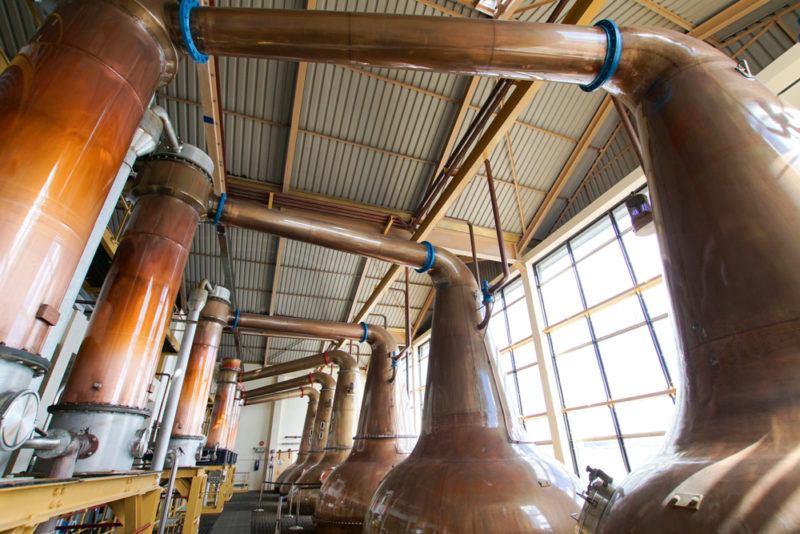 For a few years, Caol Ila was like a boat lost to sea until in 1927 the company was bought and then flipped in 1930 for profit to Scottish Malt Distillers Ltd. As so many whisky distilleries did during world war two (due to barley rations), Caol Ila stopped production and resumed once the restrictions had been lifted. In 1976, after profitable post-war years, Caol Ila was acquired by Diageo Plc a British multinational alcohol and beverage company.
Caol Ila has changed ownership many times over its history but the commitment to making high quality whisky hasn't changed over time and today, many of the original whisky distillery features still remain (although most isn't operational). Today, Caol Ila is the largest distillery on Islay.
The Caol Ila 12 Review

Believe it or not, the Caol Ila 12 only amounts to around 1-3% of the total whisky production out of Caol Ila despite being one of the headline whiskies. This is because much of the whisky produced by Caol Ila is redistributed to other whisky companies like Johnnie Walker and Black Bottle for their whisky blends.
Caol Ila 12 (and other bottles bearing the Caol Ila name) are in essence labours of love and are produced to showcase the distillery rather than profit margins. It wasn't until 2002 that the Caol Ila 12 was even launched and whisky enthusiasts would only be able to sample Caol Ila before then by sourcing independently bottled whiskies.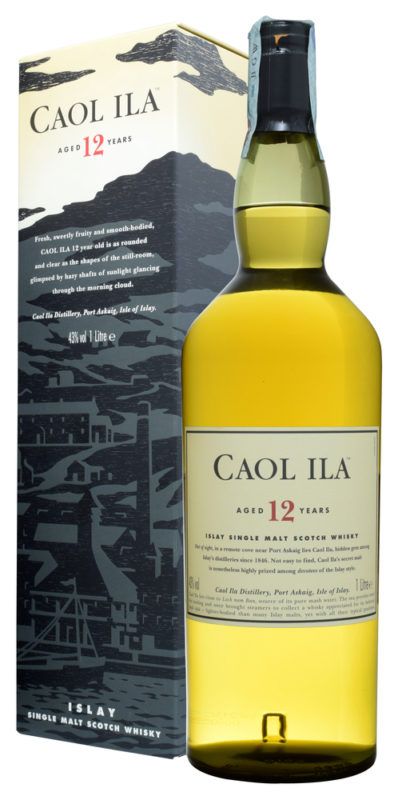 Caol Ila 12 set the trend and due to its success as a standalone whisky brand, the distillery went on to launch the 18 and 25 year whiskies. Like most of the Islay whiskies, Caol Ila is classified as a heavily peated whisky. It is a single malt, distilled by steam in 6 copper stills over almost three days.
Both the water and malt is sourced from Scotland with the water being transported from Loch Nam Burn on the mainland. It is bottled by the distillery and is widely considered a great gateway Islay whisky because it is mellow and less peaty than other heavily peated whiskies.
Tasting Notes

To look at, Caol Ila has a pale, straw-like coloring. The tasting notes are;
Slightly sweet, smoky with a sour finish when enjoyed at natural strength.
More acidity and sourness creeps in with the addition of water.
Smooth drinking with a lasting finish whether neat or diluted.
Flavors: Wood smoked bacon, lemon peel, olive oil, peppercorn, fruit cake.
Caol Ila 12 is a very palatable whisky with a rich smokiness that isn't overpowering, a delicate sweet high note and a gradual sour decline on the finish. It is one of the milder peated whiskies and there is very little in the way of peatiness in the flavor (although it is present).
To drink, it is balanced without being overly complex and provides a predictable and well-rounded whisky drinking experience.
On the nose, Caol Ila 12 is again inoffensive with a muted citrus fragrance that is laced with a hint of oil. There are no smoky clues in the smell but there is a definite alcohol smell that is often overpowered in other whiskies by fruity or floral aromas.
Both taste and smell are good without being ground-breaking or even, particularly exciting.
Pros and Cons of Caol Ila 12

Caol Ila 12 is a much loved whisky despite its milder taste and smell, there are some really big positives to it and a couple of drawbacks as well. Here are the pros and cons of Caol Ila 12;
Pros of Caol Ila 12
It is championed as a great whisky for those looking to broaden their whisky palate as it introduces drinkers to peated whiskies without the strong peated flavors.
The price per bottle is very reasonable and there are many whiskies around the world that are younger and lower quality, but are more expensive than Caol Ila 12.
It is a whisky that tastes good neat and adding water can disrupt the flavors.
Cons of Caol Ila 12
The whisky flavor profile and fragrance is pretty basic and there is little to get an experienced whisky drinker excited here.
The whisky can get a saline quality when water is added giving a salty, sour and unpleasant flavor.
There are other peated whiskies at similar cost that are far more complex and enjoyable.
You Might Also Like…
Caol Ila is one of those rare whiskies that will lead you down the whisky rabbit-hole and take you on a journey of discovery. That is why there are a few whiskies below, ones that are similar in flavor profile and a couple that you might want to try to develop your peated whisky palate further!
Laphroaig Quarter Cask – A more complete (and aggressive) collection of flavors with full bodied smokiness and richer base notes.
Lagavulin 16 Year Old – More mature and more flavors. Lagavulin has all of the base qualities of Caol Ila, but they are enhanced.
Port Askaig 8 Year Old – A whisky of similar origin with the same salt qualities when diluted, but a sweeter body when neat. It also has a fiery finish that make this a bright and interesting alternative.
GlenDronach 15 Year Old Revival Whisky – A similarly sweet but richer whisky drinking experience due to the sherry cask aging. A more distinguished and complex whisky.
For those looking to build on the existing flavors of Caol Ila 12, the GlenDronach and the Port Askaig are excellent whiskies. If you wish to enter the world of smokier whiskies then the Lagavulin and Laphroaig are fantastic whiskies to explore.
The Caol Ila 12 Verdict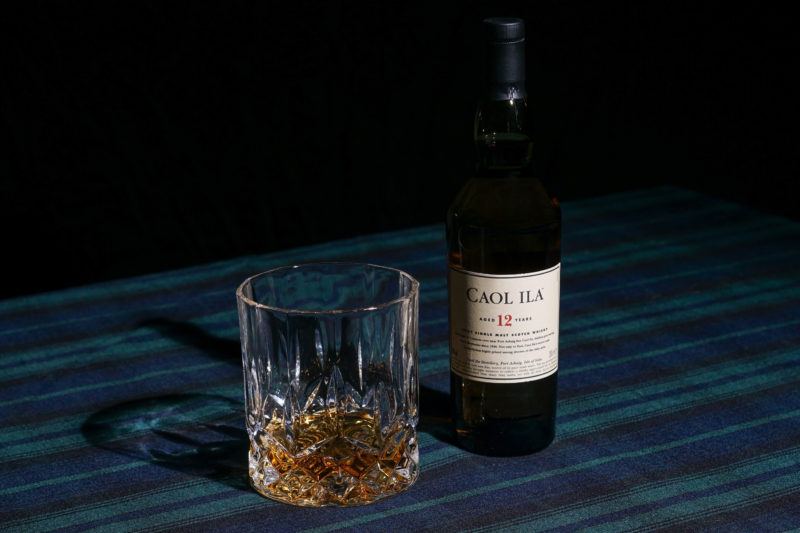 The Caol Ila 12 is a whisky that does everything competently without particularly excelling in any particular area. It is priced very competitively and you can pick up the Caol Ila 12 for the same cost as the Port Askaig 8 Year Old, which is impressive given the extra time that has gone into production.
You do suspect this pricing is because Caol Ila doesn't really have many other strengths in the wider whisky market and aside from the unique selling point that it is good for beginners, there isn't much else to rave about.
This however, makes Caol Ila 12 a fantastic gift for those looking to explore peated whiskies or even those that just enjoy the occasional glass of whisky. When consumed neat it isn't going to offend anyone's taste buds and even diluted, it isn't a bad whisky experience.
With that said, there are more interesting and complex whiskies and if you're looking for something a bit more sophisticated then Caol Ila is likely going to disappoint. For those looking to enjoy a bottle of good single malt whisky, Caol Ila might be a good option, especially if cost is a factor. It is mellow and drinkable which makes it a popular entry level whisky.