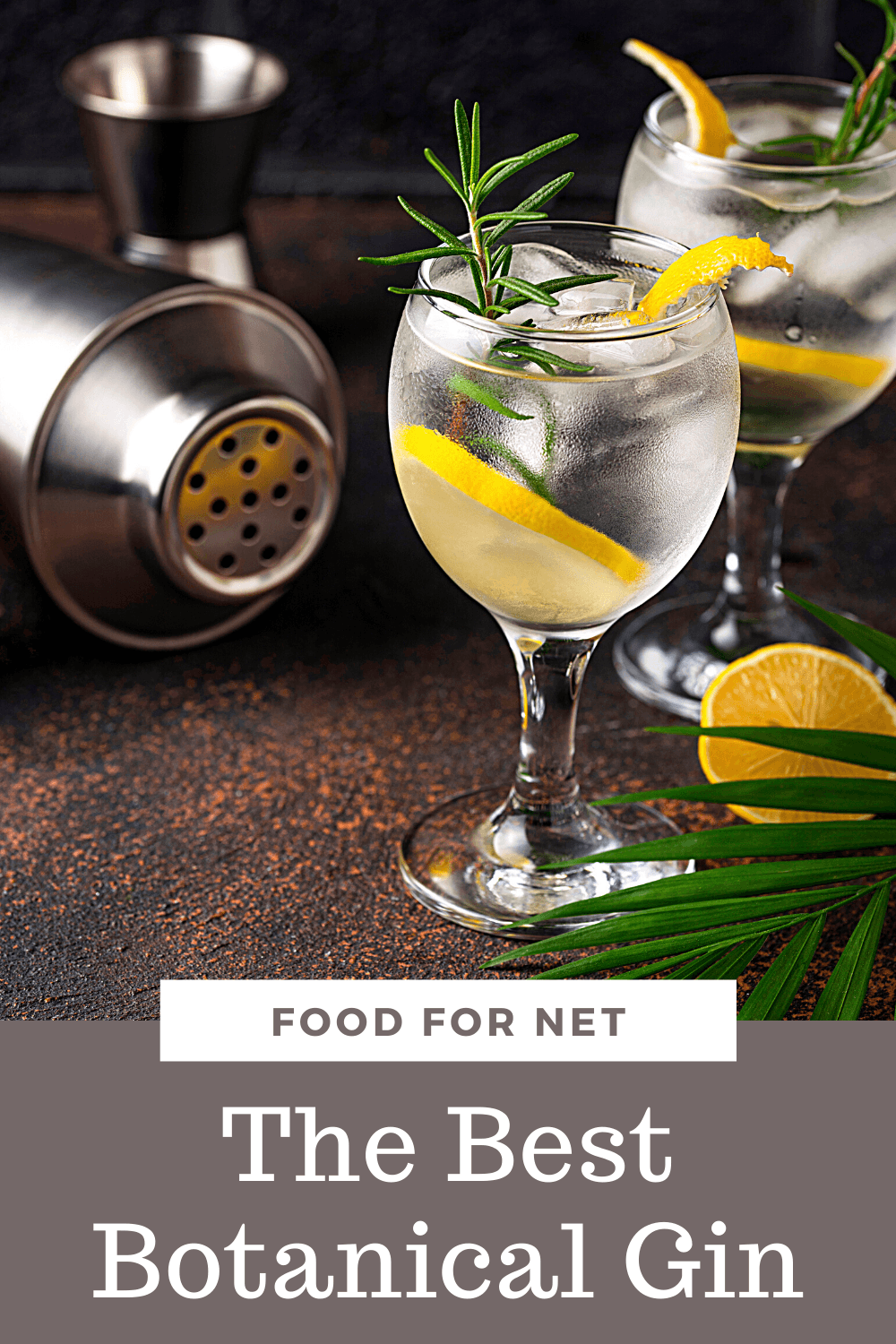 Gin is such an interesting and diverse spirit. While juniper is the base for any bottle of gin, you can put pretty much anything you want in there. Coriander, chamomile, cinnamon, and citrus peels are a few common botanicals, but you can be as wild or as conservative as you want.
While technically all gin is "botanical" in nature, when we refer to the best botanical gin, we're talking about expressions that go a step beyond your typical ingredients and create a stronger, more unique flavor profile using either highly uncommon botanicals, a long list of botanicals, or both.
The gins listed here are truly exceptional and unique, offering bold and robust flavors, highly unique botanical combinations, and a strong mix of both traditional and modern techniques and processes. While these expressions are excellent choices for your complex and flavorful gin cocktails, they're also a delight to sip and experience on their own. Give them a try neat, add some ice, or go for the classic gin and tonic with a flavorful twist!
The Best Botanical Gin
1. Greenhook Ginsmiths American Dry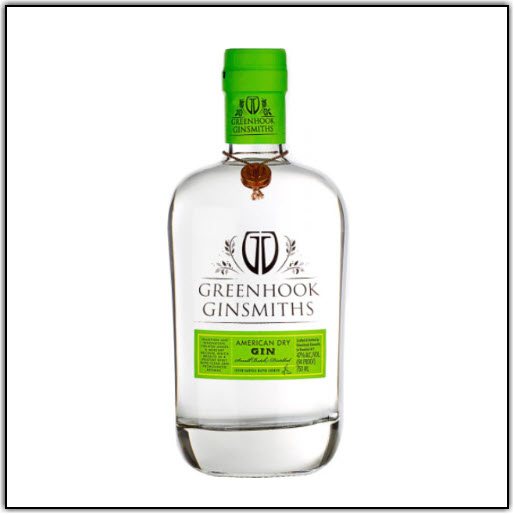 Greenhook Ginsmiths American Dry is the result of a wonderful combination of traditional flavors and modern techniques. They've created a crisp, bold expression that will delight any gin aficionado. The expression is created with a custom-made 300-liter copper still with a built-in mercury vacuum, a process that allows them to distill the gin at a lower temperature, thus giving it a clean, more pristine character that better encapsulates the chosen botanicals.
The botanicals in question include organic chamomile, blue ginger, Ceylon cinnamon, organic elderflower, and Tuscan juniper berries. The hard work and expert techniques used on this gin paid off in 2013 when it earned a Double Gold Medal at the Fifty Best Tasting Competition.
The flavors here are extremely well-balanced, especially for a 94-proof gin. The nose is juniper-forward with fresh, fruity, citrus notes and a touch of elderflower. The palate comes in strong with warm notes of ginger, sweet and spicy cinnamon, and calming chamomile. These come together for a delightful burst of citrus on the finish.
2. Brockman's Intensely Smooth Gin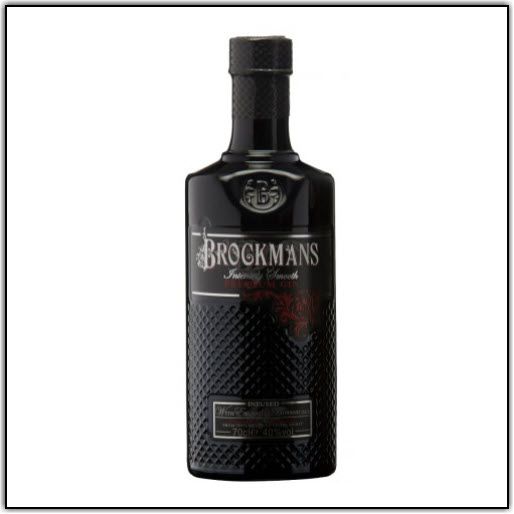 Brockman's Intensely Smooth Gin achieves its unique flavors and overall profile, in part, from its distillation through a special, 100-year-old traditional copper still. Its smoothness comes from expert handling and a top-notch process, where its flavorful character comes from a delightful berry infusion.
Brockman's Gin is the result of four brothers coming together, sharing a passion for gin. They maintain a level of tradition not only with the traditional copper still but with the use of a traditional profile of botanicals. However, they add their own special touch to this by infusing it with blackberries and blueberries, giving its profile a strong berry-forward character.
The nose is filled with fresh, inviting notes of citrus, with blueberries and wild blackberries shining through. The palate follows with a surprising array of warm, spicy notes such as cinnamon and baking spice, with the berries coming in strong on the tart, fruity finish.
3. Silent Pool Gin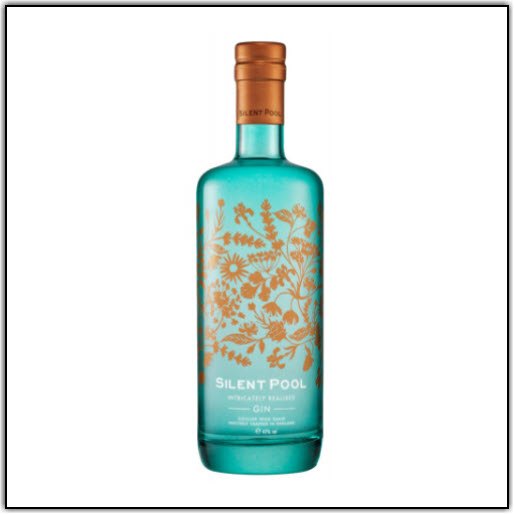 Silent Pool Gin is a luxury, handcrafted, award-winning English gin made with an impressive array of 24 unique botanicals. Before they began crafting exceptional gin, however, the two founders opened their distillery with a passion for sustainability as strong as their passion for great gin.
They were committed to creating a fully sustainable, locally sourced distillery from the start, and that's exactly what they did. They built the distillery next to a freshwater source, which was a great start. They also restored an old wood-fired steam boiler and built a copper still by hand, making even the creation of the distillery as sustainable and eco-friendly as possible.
They spent many years experimenting with plenty of flavor combinations before landing on the botanicals used in this delightful expression. In addition to juniper, ingredients include chamomile, local honey, lavender, makrut lime, and more.
The nose is a perfectly balanced combination of floral and spicy, both of which carry onto the palate, where you'll also find a burst of fresh citrus. The finish is long, smooth, and velvety with sweet notes of honey to finish off the diverse and exciting palate.
4. Gray Whale Gin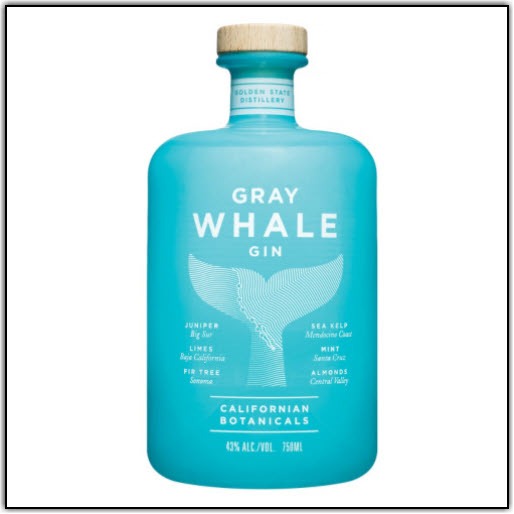 Gray Whale Gin seeks to break the mold with its use of several rather unusual botanicals, all locally sourced. This helps them remain not only unique, but as sustainable as possible – something they're very passionate about.
The core spirits are distilled seven times before any infusion takes place. This ensures the base is not only smooth and clean but nice and neutral, giving a better platform to their chosen botanicals. In addition to juniper berries, their infusion consists of lime, fir tree sprouts, Kombu sea kelp, mint, and almonds. The sea kelp and almonds are the star here – two ingredients rarely, if ever, seen before in a bottle of gin. The expression does well in a dirty martini and gives you a nice savory gin and tonic.
On the nose, you'll find notes of lime zest coastal fir and juniper. The palate offers a touch of mint on entry followed by savory notes of umami, with a sweeter touch of marzipan and almonds on the finish.
5. Farmer's Small Batch Organic Gin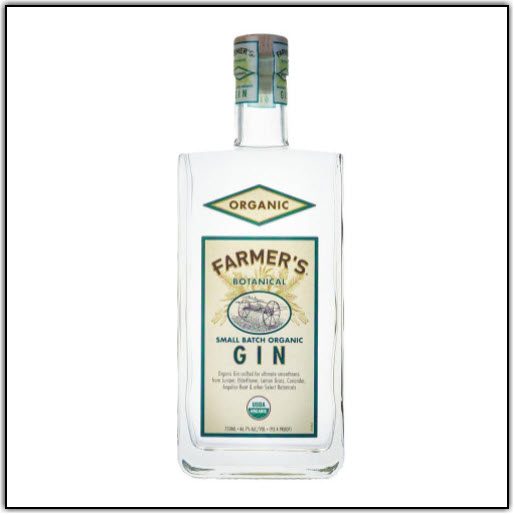 Farmer's Small Batch Organic Gin was given a well-deserved 95 points at the 2016 Ultimate Spirits Competition. This impressive score is the result of much hard work and dedication to quality. This gin is made with organic, handpicked botanicals, only no-GMO grains, all grown on American soil.
The entire distillery is dedicated to remaining organic in everything they do, producing a range of organic vodka in addition to their amazing gin. Their organic grain is distilled in a column still and produces a clear, crisp, and delicate taste. The full botanical lineup and recipe is kept a secret, but it's known to include elderflower, coriander, angelica root, and of course, juniper.
Whatever their full combination is, it's a success. The aroma here is fresh and juniper-forward with notes of citrus and elderflower as well as licorice and celery in the background. The palate is citrus-forward with coriander and lemongrass coming in strong, balanced by sweet licorice and a touch of celery on the finish.
Botanical Gin in Cocktails

A good botanical gin has a wide range of unique flavors, some sweet, some savory, but always interesting and usually complex. This means they're often excellent for sipping if you so choose, but they also make for some exciting cocktail creations.
While their flavors stand alone quite well, these gins are enhanced further when you add actual botanicals to the drink as well. This can be in the form of fruit juice, jam, muddled spices, herb garnishes, and more. Doing so gives the drink a natural, authentic touch and a lively, strong flavor.
Blackberry Gin
This one uses several interesting ingredients in addition to gin. The result is a flavor that's bold and bursting, with sweetness that comes from both sugar and natural sources. Blackberries are the star here, but you can easily try the recipe with other berries if there's something you like more!
Ingredients:
1 teaspoon sugar
1 teaspoon honey
1 tablespoon blackberry jam
Lemon balm leaves
2 ounces gin
Club soda
Instructions:
Muddle the lemon balm leaves, jam, and sugar in a cocktail shaker. Muddle well, until everything is well combined.
Add honey, gin, and ice to the shaker.
Shake it well.
Strain into a glass and top with desired amount of club soda.
Garnish with fresh lemon balm leaves.
Lavender Cocktail
This floral spritzer has such a lovely flavor, you'll be returning to it again and again. It'll turn even the biggest gin skeptic into a fan. Lavender is known for so many things, from its wonderfully calming effect to its tantalizing aroma. Here, it plays a star role in a delicious cocktail, creating perfect balance between a highly botanical gin, citrus, and a touch of sweet agave.
Ingredients:
1 cup boiling water
2 tablespoons of dried lavender buds
1 ounce gin
1 ounce
1 ounce fresh lime juice
Lime wedge
2 ounces tonic water
½ ounce agave syrup
Lavender sprig
Ice
Instructions:
Pour boiling water over lavender buds in a heat-safe bowl and let steep for about 30 minutes.
Once finished, strain the infusion into a new bowl and discard the solids.
Refrigerate to cool.
In a glass, stir gin, tonic water, lime juice, and agave syrup, and about ½ ounce of the lavender infusion together.
Fill glass with ice.
Garnish with lavender sprig and lime wedge.
You can use the rest of the lavender infusion to make additional cocktails or get creative! You can make some tea to relax before bed or add it to a non-alcoholic drink.