Put simply, the term "sour mash" refers to a method of making whiskey that puts some of the "old mash" into each new batch. This helps control bacteria but it also jumpstarts the new batch, giving the yeast something to eat right away. This means that when you drink a bottle of sour mash whiskey, some of the mash from the batch could potentially be over 100 years old!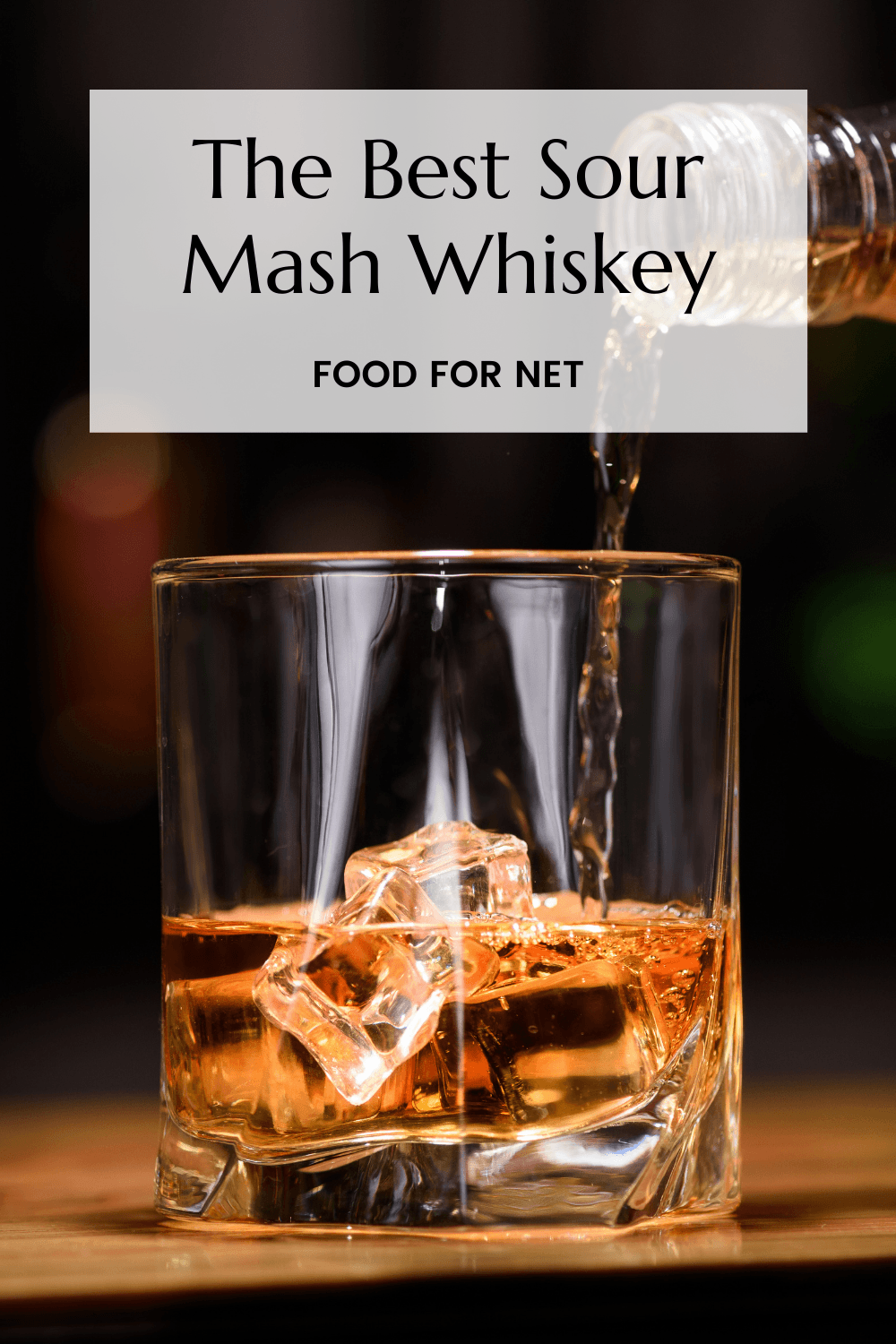 The opposite of this is called "sweet mash" wherein a fully brand new set of yeast, grain, and water is used for each new mash. One method isn't necessarily better than the other in terms of quality, they're just different. Determining the best sour mash whiskey requires the same criteria as any other, one must consider the mash bill, the age, the barrels used, and the resulting flavor and aromas.
Sour mashing is pretty common practice in the world of whiskey – some use this method and don't even include it on the label! If you're after a sour mash specifically, though, these are some of the best around.
The Best Sour Mash Whiskey
1. Michter's US*1 Sour Mash Whiskey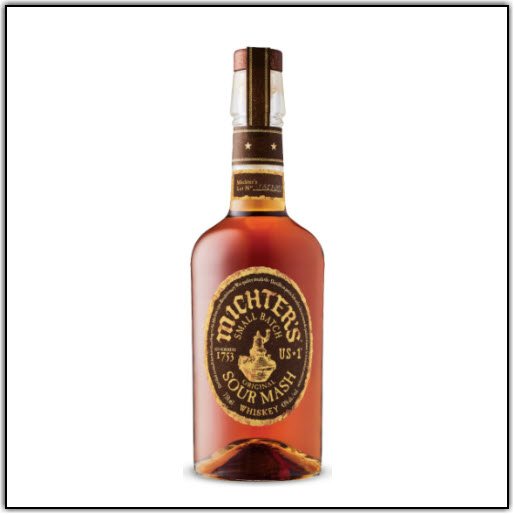 Michter's is one of the oldest whiskey brands in the United States and boasts an impressive collection of premium, well-crafted whiskies made in a variety of styles. The whole process began in the 18th century when a farmer named John Shenk was working on his farm and began producing more grains than he could ever sell at the market.
Rather than let them go to waste, he purchased himself a still and began making whiskey. It was small-scale at first but what he started eventually became America's very first official distilling company. The distillery was one of the many unlucky ones that were forced to close during prohibition but was resurrected around 1990. The goal at this point was to simply make the best, highest-quality whiskey possible.
Their Sour Mash Whiskey offers aromas of dark fruits, spices, vanilla, and rye bread. The palate follows with notes of baked goods, cinnamon, caramel, and notes of citrus with a touch of herbs and toast in the background. The finish is sweet and simple with a hint of caramel.
2. Old Elk Sour Mash Reserve Straight Bourbon Whiskey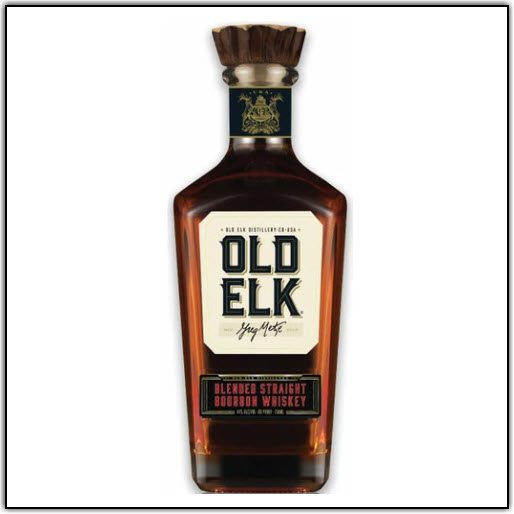 Old Elk made a fantastic first impression with their Gold medal win at the 2018 San Francisco World Spirits Competition. Since then, they've come up with several different expressions, all impressive and delicious in their own way.
Their Sour Mash Reserve Bourbon uses a mash bill that's 51% corn, 34% malted barley, and 15% rye. It's aged in barrels for six years using a proprietary yeast blend. Old Elk's Master Distiller says that the magic happens during fermentation and the New York location plays a role in flavor development, as well.
The nose is light and floral with notes of green apple, caramel, and subtle cinnamon. The palate is sweet and full of vanilla, honey, red apples, and the same subtle cinnamon undertone from the aroma. The finish is short and bursting with oak and spice with slight heat.
3. Belle Meade Sour Mash Straight Bourbon Whiskey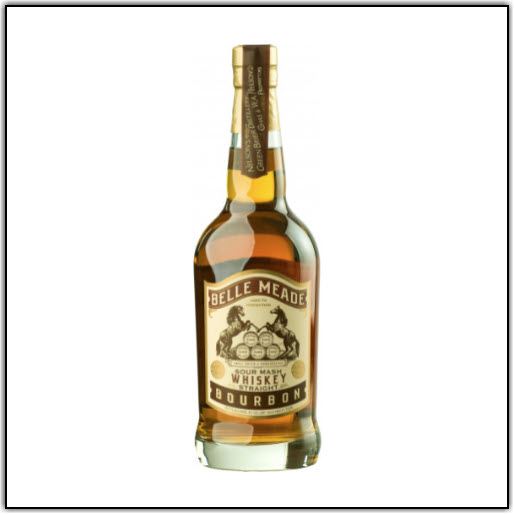 Belle Meade founder Charles Nelson was born in Germany in 1835. His family soon moved to the United States to find a better life. They eventually settled in Nashville where Nelson soon opened a small grocery store with three in-demand products – coffee, meat, and whiskey.
While everything he produced was top-notch, his whiskey was particularly popular and it sold fast. It became so popular that he shut down the grocery store side of things and opened a distillery instead. Today, the business is still run by Nelson's great-great-great grandsons.
Belle Meade Sour Mash Straight Bourbon Whiskey has a mash bill of 64% corn, 30% rye, and 6% malted barley. Once mashed, these grains are fermented with two different strains of yeast, a process that plays a big part in the whiskey's balanced flavor.
The bourbon is aged for six years and bottled by hand. Each bottle has a vintage label with two horses. Fun fact – these were real horses who existed on the original plantation in Nashville.
On the nose, this one features maple syrup, citrus zest, and sweet caramel. The palate leads with creamy vanilla followed by notes of spicy rye, oak, and peaches. The finish is mellow and smooth with a touch of fruit, rye, and cinnamon.
4. Buffalo Trace Experimental Collection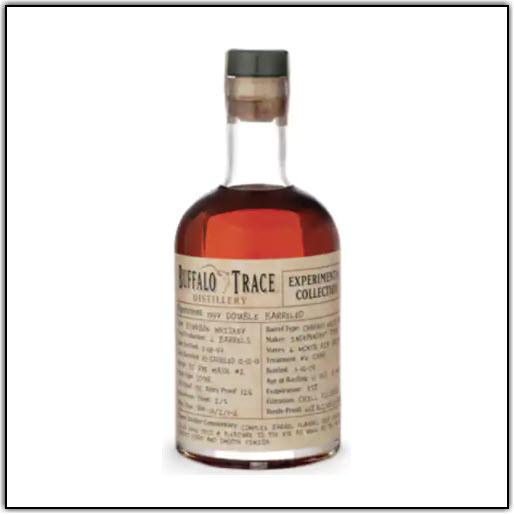 The Buffalo Trace Experimental Collection is a fun expression that you'll never tire of sampling. The idea here is just as the name suggests – it's a spirit they use for experimentation. They have around 30,000 barrels of whiskey aging in their warehouse, all with varying mash bills, barrel toasts, types of wood, etc.
They began this journey more than 20 years ago. While much of the information is for personal use and knowledge, they do release select bottles of their experiments every so often. This is always exciting for fans of the brand as the new bottle will inevitably be different from the last.
Each bottle has all the relevant information printed on it, such as barrel type, age, and even filtration and evaporation levels. This makes each bottle a collector's item!
Because of the constantly changing parameters, each bottle will taste and smell different from but some common denominators include spice and toasted oak. Flavors are often being described as rich, deep, intense, balanced, and vivid.
5. Nelson's Green Brier Tennessee Whiskey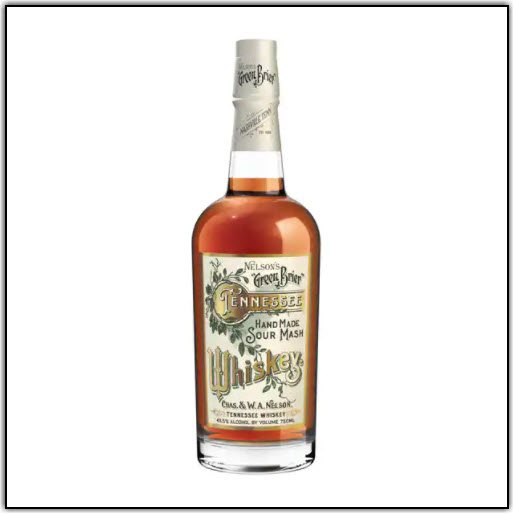 Nelson's Green Brier Tennessee Whiskey is an old family recipe that was out of circulation for quite some time. With the recent re-release being the first bottling since 1909, the classic has been long-awaited.
Many will agree it was worth the wait, though, as this is no doubt a top-notch expression. It's carefully filtered through sugar maple charcoal and then aged for two to five years in charred oak barrels – a process that set the standard for many Tennessee whiskies to come.
The aroma offers oak and caramel with hazelnuts and berries in the background with just a touch of smoke. The caramel and smoke follow onto the front of the palate, followed by berries, white pepper, and oak. The smoke and pepper fade a little mid-palate as caramel comes in strong with some nuttiness in the background. The finish lingers with flavors of brown sugar, cinnamon, apples, and cherries.
Sour Mash Whiskey Cocktails
Because this method uses existing, leftover mashes from previous batches of whiskey, the flavors are often more predictable as well as deeper and richer in the end. This makes for wonderful sipping experiences as well as premium cocktails. Try one of these and you'll have a new appreciation for this old-fashioned method.
Jack-O-Lantern
As you may have guessed from the name, this recipe was created with Jack Daniel's in mind for the whiskey component, but any Tennessee whiskey will do the trick here. This spicy cocktail is perfect for your Halloween celebrations with its warm flavor profile and orange color – it even matches all your pumpkin decor!
Ingredients:
1.5 ounce Tennessee Whiskey
1.5 ounce spiced apple cider
2 tablespoons of pumpkin puree
1 dash of cinnamon
1 tablespoon maple syrup
Nutmeg and cinnamon sticks for garnish
To make this one, add all ingredients into a cocktail shaker with ice and shake vigorously. Giving it a good, hard shake is important here as some of the ingredients are thicker but you still want them well combined. Once done, pour the mixture into a chilled martini glass and add your garnishes.
Bourbon Sidecar
The sidecar is a classic drink that's typically on the sweeter side, thanks to the traditional brandy base. This version swaps out the fruitiness of brandy for the oaky, spicy nature of whiskey and it really transforms the drink – without entirely sacrificing the sweetness!
This recipe is still citrus-forward and many bourbons do have a sweet side, even if it's just on the finish. This recipe takes the best of both worlds and creates a new experience. As a bonus, you can skip the extra step of a traditional sidecar's sugar rim because sweet isn't the focus here.
Ingredients:
2 ounces bourbon whiskey
1 ounce triple sec (Cointreau is recommended)
½ ounce lemon juice
1 teaspoon simple syrup
Lemon peel or twist for garnish
The method is simple: add all ingredients to a cocktail shaker with ice and shake until well-chilled. Strain the drink into a cocktail glass, garnish with your lemon, and enjoy!
For even more depth, use 1 ounce of bourbon and 1 ounce of rum instead of just bourbon to turn this into a Between the Sheets cocktail with an interesting kick of extra flavor.
Related Content