Colorado has a long and rich history with alcohol in general. It started with beer, which was introduced to the area with the 1858 gold rush. A Colorado brewery opened up just a year later in 1859, mostly serving the local miners. Fast forward to the 1990s and craft distilleries started popping up everywhere, the most popular being whiskey. The industry grew fast, with 102 distilleries being open as of 2019.
There are many reasons for the whiskey boom in Colorado. First of all, it's a place where many grain crops can thrive and flourish. Healthy, abundant grain harvests mean quality, plentiful whiskey production!
The climate is another factor. Colorado sees many temperature changes, especially in the mountain air. Frequent temperature changes cause the wooden whiskey barrels to expand and contract more frequently, thus causing greater interaction with the aging whiskey inside. This more quickly and effectively imparts not only stronger flavors, but more diverse ones. For this reason, the best Colorado whiskey is often complex, intense, but still incredibly well-balanced.
The Best Colorado Whiskey
1. Breckenridge Bourbon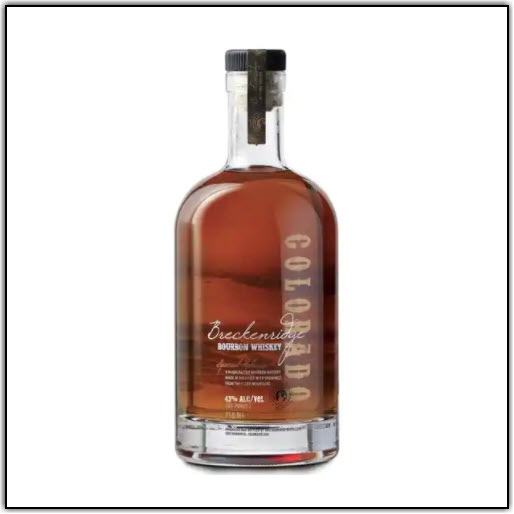 Breckenridge is nestled right into the Rocky Mountains of Colorado, a location that produces a wide range of excellent bourbons, as evidenced by the many awards won by Breckenridge Bourbon in particular.
The bourbon is made from 56 percent yellow corn, 38 percent rye, and six percent unmalted barley. While this is the official mash bill, the secret to its distinctive taste is the snowmelt that trickles through the Rockies, giving the bourbon a delicious edge when added to the distillate. Once fermented, this bourbon is aged for just two or three years – the perfect amount of time to impart the perfect flavor.
The profile has much to offer, with a wonderful balance of sweet and spicy flavors. The high percentage of rye gives you notes of rye toast, spicy rye, and deep earthy tones. This is balanced beautifully with notes of honey, brown sugar, and banana. Toasted sesame and white pepper linger in the background and the finish is warm and oaky with hints of vanilla.
2. Laws Four Grain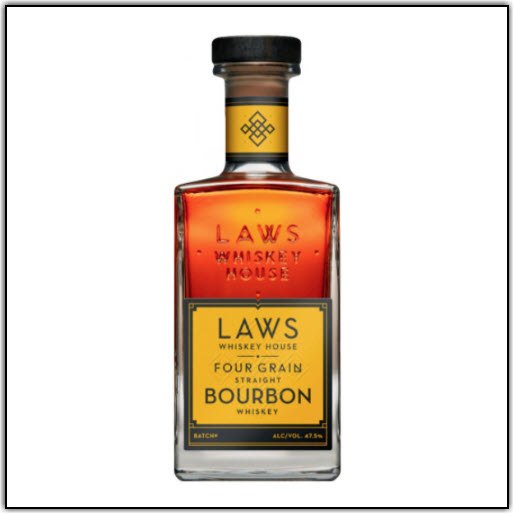 Founded in 2010, Laws Whiskey House is dedicated to the quality of its whiskey. They are located in Denver within the historic Gates neighborhood. Their keen attention to detail and many, many years of perfecting their recipe has resulted in a superb collection of expressions, including the Laws Four Grain.
Not only is their expertise top-notch, but they also carry out the entire production process in-house to ensure it's done correctly and according to their high standards of quality. This is their flagship expression, made from a combination of corn, rye, wheat, and malted barley. All except for the corn are from the Colorado Malting Company, so sourcing stays pretty local.
Upon arrival, the grains are cleaned, milled, and fermented before being distilled in a custom four-plate hybrid pot/column still. The bourbon then matures for about three years in American white oak casks and is eventually bottled by hand.
The aroma is sweet and warm with notes of roasted corn, grilled peppers, chilis, and cayenne pepper. The palate offers notes of toasted wheat, caramel, leather, spicy rye, vanilla, and buttery almonds. The finish offers a touch of tobacco and spicy rye.
3. Stranahan's Colorado Whiskey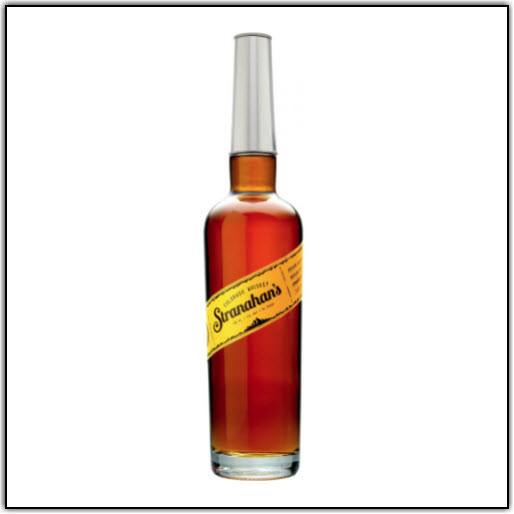 Stranahan's Colorado Whiskey is a unique expression that won the Liquid Gold Award from The Whisky Bible in 2014 – a well-deserved award for an exquisite expression. Two friends founded Stranahan's Distillery. Not only was the distillery the first legal one in Colorado since prohibition but it comes with a cool origin story.
It all started when a volunteer firefighter responded to a call in 1994. There was a small barn fire just outside of Denver, owned by George Stranahan. The two began talking once the fire was put out and the rest is history.
The whiskey is made entirely from Rocky Mountain barley, malted, milled, mashed, and fermented right at the distillery. It's distilled in a copper pot still before maturing in new, charred American oak barrels.
The aroma is quite unique, with a combination of sweet tangerines, peppers, spices, and roasted nuts. Tobacco, leather, honeyed caramel, and maple syrup combine on the palate, leading into a bold and traditional finish with flavors of bourbon.
4. Mystic Mountain Outlaw Legend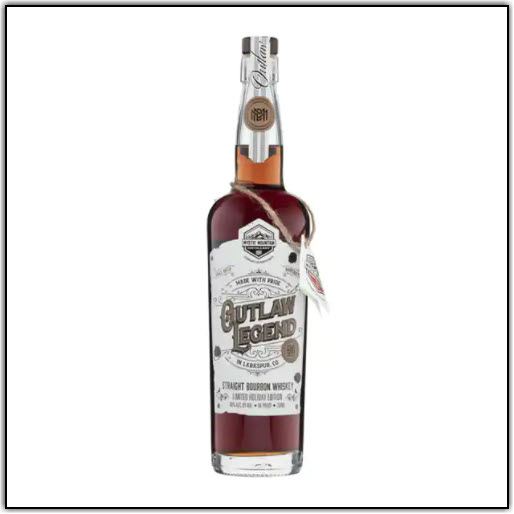 Mystic Mountain Outlaw Legend exists to pay homage to many groups of great people. From the outlaws and legends of the old Wild West, record-breaking athletes, veterans, troops, first responders, and more. Stories are passed from generation to generation and the adventurous stories inspire the next generation of legends and heroes.
The unique and complex profile of this expression reflects the greatness that it's meant to stand for, as does the sharp, classic bottle with an old-fashioned look reminiscent of the Wild West.
On the nose, you'll soon find sweet notes of cinnamon, chocolate, nutmeg, allspice, and a variety of other holiday-themed spices. It's malty in the middle with warmer notes of caramel vanilla and banana bread. The palate offers a thick, creamy mouthfeel with notes of spice, chocolate, and nuts. Lighter notes of dark fruit, oak, and vanilla. It's a layered, complex taste that makes for a wonderful sipping experience.
5. Deerhammer American Single Malt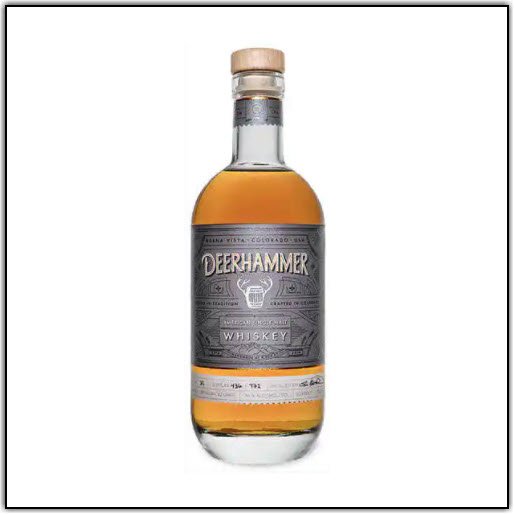 Deerhammer American Single Malt Whiskey was the beginning of Deerhammer's whiskey journey. Bourbon was dominating the American market of craft spirits and it inspired them to start doing their own thing.
The whiskey is crafted with open-air fermentation and is distilled twice through pot stills. It's matured in charred virgin white oak barrels, aging at the base of one of Colorado's mountains in the lovely little town Buena Vista. The high alpine climate is able to maximize the flavor, too, thanks to the big temperature shifts even in one single day.
The whiskey is aged no less than two years and bottled at 92 proof. The palate offers sweet notes of coffee, caramel, cacao, and spices. It makes a nice cocktail but also offers a fantastic sipping experience.
Colorado Whiskey Cocktails
Between the constantly changing temperatures and the good-quality ingredients used, each bottle of Colorado whiskey is unique yet distinct. Some cocktails are made to perfectly represent the Colorado expressions, and some Colorado whiskeys are perfectly designed to add depth and flavor to whatever cocktail you choose.
These are some cocktails that are easy enough to start with at home. Mixing up drinks at home can sometimes feel overwhelming but these ones aren't so bad – but still allow you to mix things up a bit from your regular routine.
Colorado Man O'war
Named after the famed racehorse, this drink is not only a classic but is often enjoyed while witnessing the Kentucky Derby. However, you don't have to wait a whole year to enjoy the drink, you can make one right in your own kitchen.
Ingredients:
½ ounce Colorado whiskey – Breckenridge Bourbon is recommended here
¼ ounce Cointreau
⅛ ounce sweet vermouth
⅛ ounce lemon juice
Brandied cherries
Instructions:
Fill shaker with a small handful of crushed ice.
Add Cointreau, vermouth, lemon juice, and whiskey to the shaker and shake well.
Strain into a glass with fresh ice.
Garnish with your brandied cherry and enjoy!
Rosemary Whiskey Sour
The whiskey sour is a classic and part of what makes it so great is its versatility. Every new whiskey you use will add different flavors and nuances. The Colorado whiskey and its flavors are particularly well-suited to this herbaceous take on a classic sour. While the list of ingredients is simple, the process requires some effort – an effort that's worth every second!
Ingredients:
One part lemon juice
One part Colorado whiskey – Stranahan's Bourbon is recommended
Fresh rosemary
Sugar
Instructions:
Place the fresh rosemary on a cutting board and using the back edge of a knife, gently tap the sprigs to release their flavor and aromas.
Stir sugar and water together in a small saucepan, then add the rosemary.
Cook this over low heat for about five minutes, or until fully dissolved. This gives you a rosemary simple syrup.
Remove from heat and let the mixture cool before transferring it to a jar.
Let chill in the fridge for some time – preferably a few hours but as little as 30 minutes is fine.
Once ready, combine this chilled simple syrup, whiskey, and lemon juice in a cocktail shaker with fresh ice and shake well.
Pour into your cocktail glass with fresh, smaller ice cubes.
Garnish with a sprig of fresh rosemary and enjoy!
Creating a homemade simple syrup might seem overwhelming for an at-home cocktail, but it's definitely worth it, especially for a whiskey sour. Often, the drink is made too sweet in the bars and they use a basic, store-bought simple syrup that just doesn't taste right. By making it yourself, you're creating the best possible cocktail you can.
Related Content