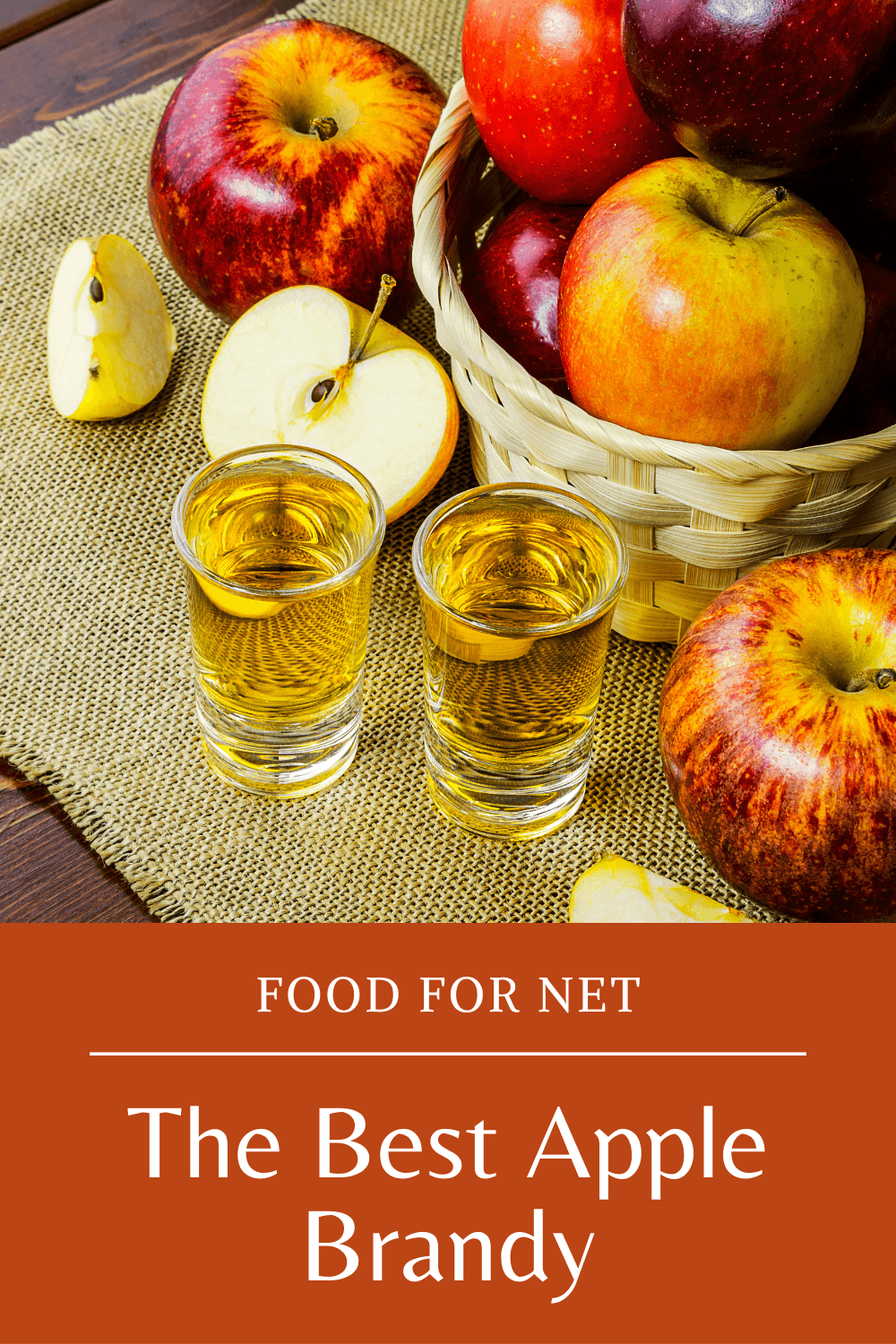 Apple brandy isn't just an old, traditional spirit – many are convinced it's America's oldest spirit. Of course, record-keeping wasn't foolproof back in the 1600s so exact timelines and details are hard to trace. But the point is, apple brandy has a long history and has held on as a popular, well-loved spirit that distillers pour their hearts and souls into making perfect.
Whether the recipe is centuries old or brand new, the best apple brandy is one that's distilled from real, fresh apples and contains a balanced profile. Apple brandy is meant to be sweet of course, but the best ones have a little complexity to them – offering a touch of spice and maybe some floral or nutty notes.
Apple brandy is meant to be bold and robust with flavors imparted from the barrels where it's aged. It's often a spirit that appeals to brandy-lovers and does well in classic cocktails. Of course, it isn't the only flavored brandy out there. You can also find pear brandy and apricot brandy, both of which are delicious.
The Best Apple Brandy
1. Clear Creek Apple Brandy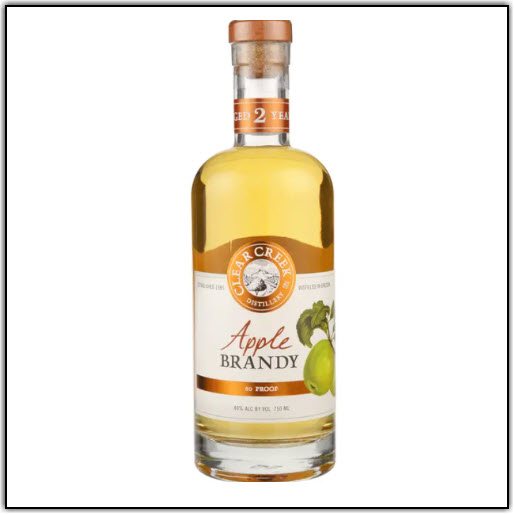 Clear Creek Apple Brandy is about as authentic as it gets. They use golden delicious apples from the Yakima Valley. Whole apples are crushed and fermented and the mash is distilled to create this amazing expression. It's then aged in both old and new cognac barrels for a minimum of eight years.
The result is a brandy with a perfect combination of fruity sweetness and aged oaky goodness. It's a beautiful amber color in the bottle, while the profile balances the robust strength of the apples and the complexity of time spent in barrels.
On the nose, you'll find the aroma of apples quite strong with oak coming through in the background. The palate also features strong notes of apple but with vanilla and a hint of tannin coming through as well. The finish is pleasant and long.
This brandy is perfect for sipping neat and it appeals well to traditional brandy drinkers, as the oak aging is distinct.
2. St. George Apple Brandy California Reserve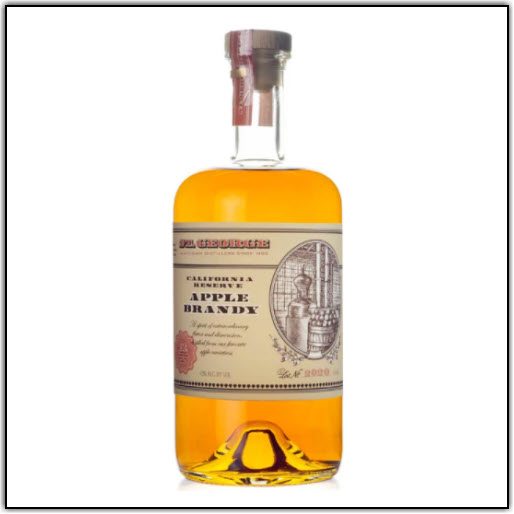 St. George Apple Brandy California Reserve uses a blend of crisp and delicious apples that they source from one family-owned farm in Mendocino County. Once received, the apples are pressed into a cider. It's the cider that's then cold-fermented and distilled with additional fresh apples.
At this point, the brandy is put in a series of used American and French oak wine barrels and American whiskey barrels. It's this careful selection of various barrels that creates the resultant complex, delicious profile. They compare it to having an apple orchard in your glass.
On the nose, you'll find fresh apples, sweet honey, and a touch of pumpkin spice. The palate follows with strong notes of cooked apple, cinnamon, and vanilla – much like a sweet, fresh apple crisp. The cinnamon intensifies mid-palate and lingers onto the super-long finish which brings the apples back for a strong sweet and spicy end.
3. Laird's Straight Apple Brandy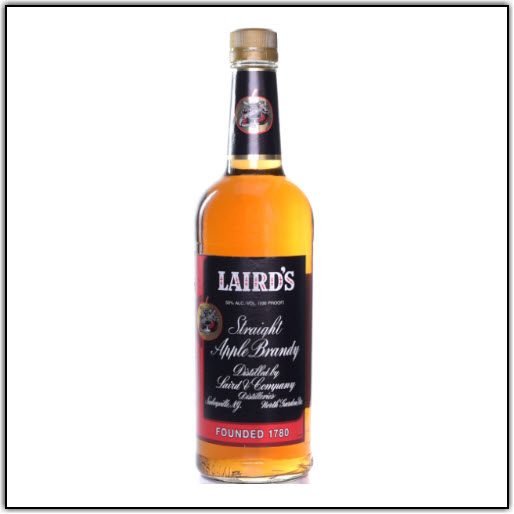 Laird's Straight Apple Brandy is the first of its kind in America – an aged apple brandy. The original recipe was created more than 200 years ago and it still stands today, always being made the same.
Known as the "original applejack" this expression is aged for at least four years in charred oak barrels before being bottled at 100 proof. With an old-fashioned label that could have come from the '70s, it's an instant throwback before you even open the bottle.
Upon opening, you're hit with strong apple aromas along with a nutty undertone with notes of walnuts and pistachio. The palate is sharp and rich with baked apple, giving way to a slightly savory, vegetal undertone as it reaches the finish. It's a complex and dynamic expression that's perfect for classic cocktails like the old fashioned. It's in high demand among bartenders and it's a staple in many homes.
4. Copper and King's Floodwall Apple Brandy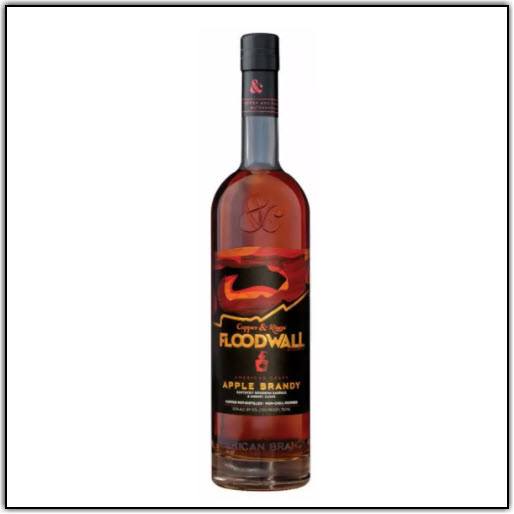 Copper and King's Floodwall Apple Brandy is one of many apple brandies that mark the spirit's return to popularity. More are coming out all the time, but this remains one of the best. Named for the actual wall that protects the largest city in Kentucky from the waters of the Ohio River, it's a fresh, tasty, and authentic expression.
Real apple juice is distilled and then aged for at least four years in a combination of Kentucky bourbon and Oloroso sherry barrels. It's bottled at 100 proof, non-chill filtered, and contains no artificial flavors, colors, or other additives.
It's a deep bronze color in the bottle with an aroma that's dominated by large and freshly sliced apples. Also present in the background are notes of peaches, prunes, walnuts, apricots, and ground black pepper for a perfect combination of sweetness and a little heat.
The palate brings notes of spicy oak to start with a little nuttiness and whiskey coming through before you find the fruity flavors of apple, kiwi, cherries, and coconut with apricots and raisins showing up mid-palate. There's a floral touch in there somewhere with a dry, spicy finish filled with fruity notes and a touch of black pepper that lingers.
5. Black Dirt Apple Jack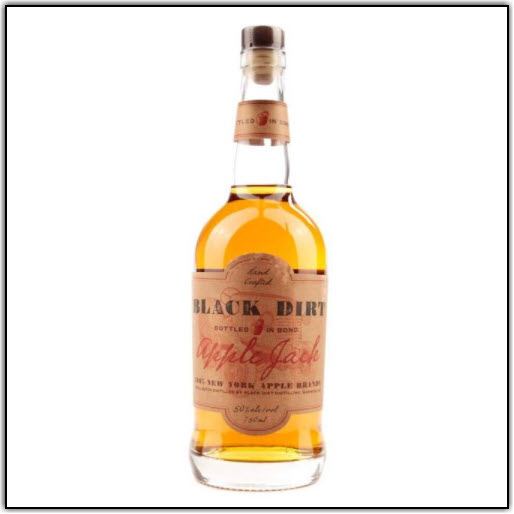 Black Dirt Master Distiller Jason Grizzanti says he went to Cornell and majored in fruit science, mostly because he really loved apples. His family owned a small winery when he was growing up, and he took some of this with him as he ventured out on his own. He always loved fruit but wanted to do something different with it.
After graduating, he received a grant to start New York's very first fruit micro-distillery. His operation grew fast and he was soon producing up to one thousand gallons of his delicious eau de vie every year.
Black Dirt Apple Jack is made from New York apples grown within the rich and fertile hills around the Black Dirt region. The region is named for the dark soil that was created by an ancient lake that used to cover much of upstate New York. The soil is rich but it used to be flooded all the time due to poor drainage and was avoided. In 1835, however, a drainage canal was built and farmers flocked to the premium quality land.
The apples produced in this region are potent, delicious, and perfect for creating the most amazing apple brandy. The expression is a rich, gold color in the bottle with sweet hints of vanilla and honey immediately present on the nose. Sweet, fresh apples follow on the palate and as they fade, cinnamon and spice appear and lead into the finish that becomes sweet once again.
Delicious Apple Brandy Cocktails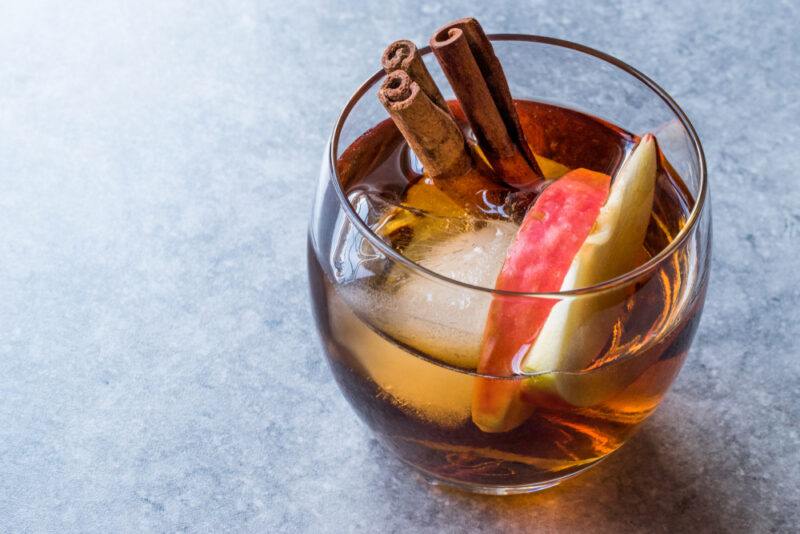 Because apple brandy often boasts so many complex flavors, it's extremely versatile when it comes to brandy cocktails. The apple flavor often dominates, of course, meaning it's great for spicy fall drinks, but the sweetness makes it work in refreshing summer cocktails as well. Start with one of these fun, easy recipes, and don't be afraid to branch out as you familiarize yourself with the beloved character that is apple brandy.
Cranberry Apple Punch
Apple and cranberry are a tried and true pairing so it's no surprise this fizzy cocktail is such a success. It's definitely on the sweeter side, though, so be careful how quickly you go through them!
Ingredients:
3 ounces cranberry juice
1.5 ounces apple brandy
1.5 ounces simple syrup
1 ounce of soda water
Cranberries for garnish
Instructions:
Add your cranberry juice, simple syrup, and brandy into a cocktail shaker and stir until well-combined.
Fill your chosen glass with ice.
Pour the mixture over the ice into the glass, not quite filling it all the way.
Float your soda water on top.
Add your desired number of cherries to the glass and enjoy!
Jack Rose
The Jack Rose cocktail came to be around the turn of the 20th century. Its exact story and timeline are unknown, though its creation has been narrowed down to either New Jersey or New York. With Laird's Applejack the most likely original base, the drink made its rounds and quickly became popular even among famous authors.
John Steinbeck was famous for loving it and it even made an appearance in "The Sun Also Rises" written by Hemingway in 1926. The cocktail is aptly named as it finishes a nice rosy pink color. Today, you can experience this cocktail in its full glory as the original Laird's Applejack recipe is still in circulation.
Ingredients:
1 ½ ounce Laird's Applejack (or your chosen apple brandy)
¾ ounce freshly squeezed lemon juice
½ ounce grenadine
Lemon twist to garnish
Instructions:
Add the brandy, grenadine, and lemon juice into a shaker with ice and shake it until well-chilled.
Fine strain it into a coupe glass and garnish with your lemon twist.
And that's all there is to it! Perhaps one of the easiest apple brandy cocktails, it's a classic you won't soon tire of.