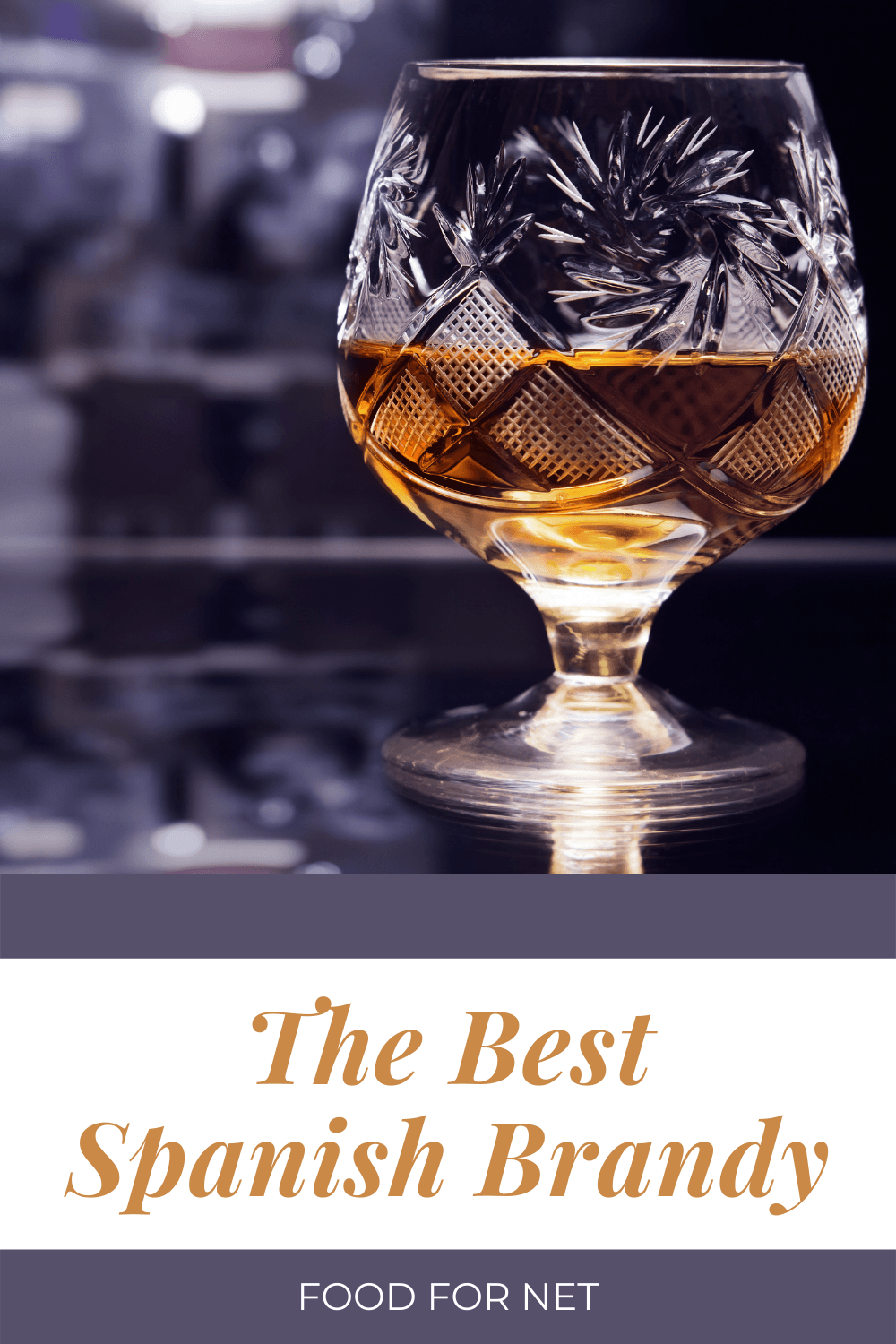 Spirits in general have a long history in our culture, from being enjoyed in social settings to classing up an event and even providing healing and medicinal uses. Spanish brandy, in particular, goes back as far as the early Middle Ages. The moors occupied both Southern Spain and Jerez at this time and many brandy-making traditions were in the works.
Unfortunately, the practice mostly elapsed for a while, until it was brought back upon the arrival of the Dutch in the 17th century. They were seeking brandy specifically, mostly for their sailors. Seeing an opportunity, locals acted immediately and started making what they called "holandas" which is a name for brandy that's still sometimes used in Jerez.
Today, the best Spanish brandy still often comes from Jerez, though the entire process doesn't always take place there. In fact, only one distillery creates brandy de Jerez that is produced entirely in Jerez, from one end of the process to the other. A lot of sherry is also made in Jerez, which is why much of their brandy is aged in ex-sherry casks. This doesn't always mean the brandy will always taste similar, but the process does give Spanish brandy a distinctive taste – one that many locals and others around the world enjoy very much.
The Best Spanish Brandy
1. Lepanto Px Solera Gran Reserva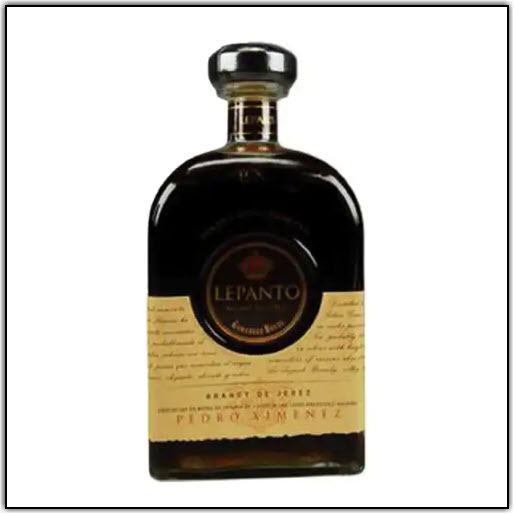 Lepanto Px Solera Gran Reserva is a premium, well-aged brandy, spending 12 years in sherry oak casks, followed by three years in casks that were previously used to age sweet Pedro Zimenez. The company is owned by the Gonzalez family. Located in Jerez, they've been involved in the industry since 1835, primarily as one of the best and most well-known sherry wineries across the globe.
This wealth of experience has led them to not only perfect their sherry recipes but expand their business into other areas and create a particularly successful brandy. Despite having a wonderful product already, they're constantly working to improve their process and become even better.
The Palomino grapes used in this expression are grown locally and go through a double-distillation process where two Charentais pot stills are used, both dating back to the 1960s.
On the nose are notes of dried fruit and pipe tobacco. The palate is strong and complex with notes of raisins, figs, dates, prunes, and walnuts coming through. The finish goes in a different direction with notes of milk chocolate, subtle Nutella flavors, and just a touch of heat right on the end.
2. Fundador Solera Reserva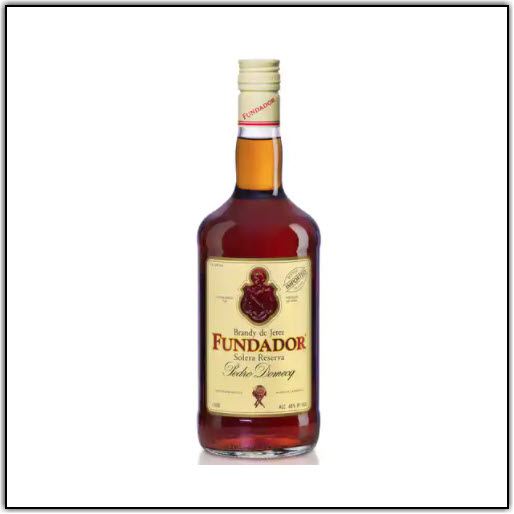 "Fundador" is Spanish for "founder" which is an appropriate name for this expression as its makers claim it was the very first brandy de Jerez to hit the market in 1847. Fundador Solera Reserva is produced in sherry country, located in the South of Spain and it's made with a traditional solera system using ex-sherry casks. It's made to be a versatile brandy, easily sipped on its own or used to create many fantastic cocktails.
On the nose, it offers notes of rich spice and butter with a touch of dried apricot and fruitcake. The palate is thick and creamy with notes of vanilla custard, spice, baked apples, and flavors of Christmas pudding. The finish is medium-long with notes of spice and apricot lingering.
3. Soberano Spanish Brandy 5 Year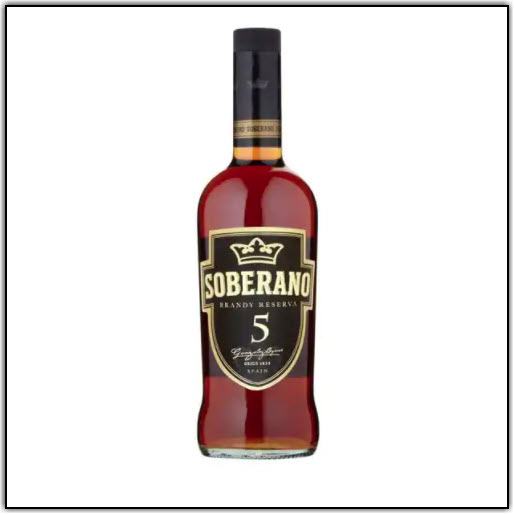 Soberano Spanish Brandy is an old recipe that was created in the late 19th century, meaning it's been around a while with plenty of time to be improved and perfected. It's made with Airen grapes which are the most planted white wine grape around the world.
The brandy is aged in ex-cherry barrels for about five years and has spent some time with the title of best-selling brandy in the UK!
The profile offers an interesting mix of things, beginning with strong notes of toffee and roasted coffee on the nose. The palate opens with cashews, caramel, and marzipan that come together in a chewy, rich texture. Mid-palate brings pears, orange rinds, cinnamon, and a touch of tobacco and cigar. This leads into a mildly spicy finish.
4. Torres 30 Brandy Reserva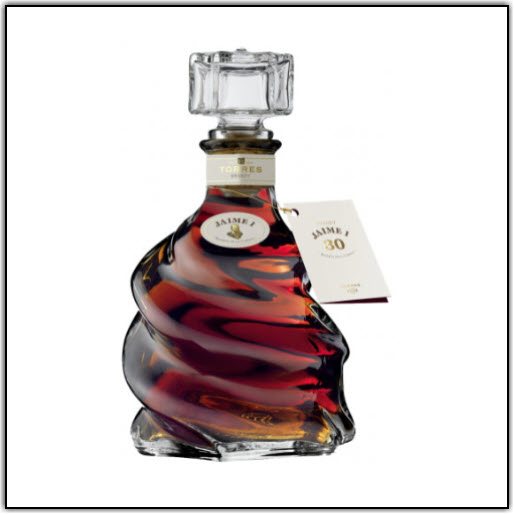 Torres 30 Brandy Reserva is an impressive, ultra-premium expression that sits at the top of the Spanish brandy category. It's won many awards including a handful of Gold medals at both the San Francisco Spirits Competition and the International Spirits Challenge.
The expression comes from yet another distillery with a long history. It was founded in 1870 when the Torres family purchased a vineyard in the Penedes region. It soon became a leading winery in Spain, producing some of the finest wines around. It was in the 19th century that they started producing brandy as well.
This particular expression is named in honor of the founder, and the 30 comes from the average age of all the brandies in the blend. There are several brandies in there, all aged in American oak casks.
On the nose, you'll find notes of toasted hazelnut, toffee, and vanilla. The palate is smooth and well-balanced with strong and distinctive notes of spicy oak.
5. Cardenal Mendoza Solera Spanish Brandy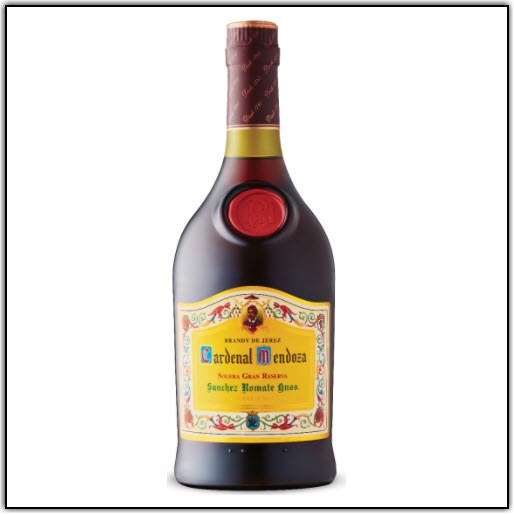 Cardenal Mendoza Solera Spanish Brandy began when the company owners decided to create a brandy for themselves to enjoy. They wanted something unique and different, and certainly something high-quality. Word of this amazing brandy slowly began to make rounds, despite its private nature.
Soon enough, there was enough demand for their premium expression that they decided to put it to market. They created the Cardenal Mendoza brand, and the rest is history. The expression is matured in sherry casks for at least 15 years, on average. This is much more than the minimum required for brandy and it ensures a quality drink with many amazing and balanced flavors.
On the nose, this one is intense with strong notes of raisins and prunes start you off, followed by deeper notes of orange rind, roasted nuts, and peppermint as you stir it in the glass. The palate is rich and heavy with many layers of flavor – notes of toffee, cocoa, cream sherry, caramel, and warm, oaky vanilla dance around on your tongue leading into a long and robust finish.
Spanish Brandy Cocktails

With so much of Spanish brandy made with a solera system and aged in ex-sherry casks, it's easy to see why all expressions from the region carry a distinct flavor mark. While there is much you can do in terms of experimenting with the flavors, there are some classic cocktails that are particularly well-designed for Spanish brandy. Give one of them a try today!
Brandy Alexander
This one is a special take on the classic Alexander cocktail. The original recipe calls for gin, but someone, somewhere along the line subbed in a nice brandy. Given the cocktail's long history, the one who did this remains a mystery, but it was done nonetheless and now it's a very popular way of making this delicious drink.
Also known as the Alexander #2, many people swear by the practice of upping the brandy and going easy on the sweeter ingredients. The recipe here is just a baseline, you can adjust as necessary to create stronger, deeper flavors.
Ingredients:
1.5 ounces Spanish brandy
1 ounce dark creme de cacao
1 ounce cream
Grated nutmeg to garnish
Instructions:
Add the brandy, creme de cacao, and cream to a shaker with some ice and shake it well until it's nice and cold.
Strain the mixture into your chosen glass.
Sprinkle the nutmeg on top to garnish.
The Spanish Sidecar
The sidecar is another absolute classic, with fans all over the world. Originally made with cognac, a nice Spanish brandy is the perfect substitute for a unique and interesting twist, adding deeper layers to an already delicious cocktail.
Ingredients:
1.5 ounces Spanish brandy
¾ ounce orange liqueur
¾ ounce freshly squeezed lemon juice
Instructions:
Start by placing a martini glass in the freezer to chill.
Add the three ingredients to a cocktail shaker with ice and shake well.
Once cold, strain into your chilled martini glass.
Brandy Cider
This one keeps things nice and simple while still offering up some amazing, punchy flavor. If you have a favorite Spanish brandy, use that one for this recipe. It's a drink that brings out the many flavors of your brandy, so you need to make sure it's one you like. Combine it with a hard cider you already like and you've got a golden combination!
Ingredients:
8 ounces hard cider of choice
1.5 ounces Spanish brandy
Ice
The instructions are simple: Fill a glass with ice, add your two ingredients, and stir it up. The beauty of this recipe is its versatility. Try it with a new combination of brandy and cider for different flavors and nuances every single time!