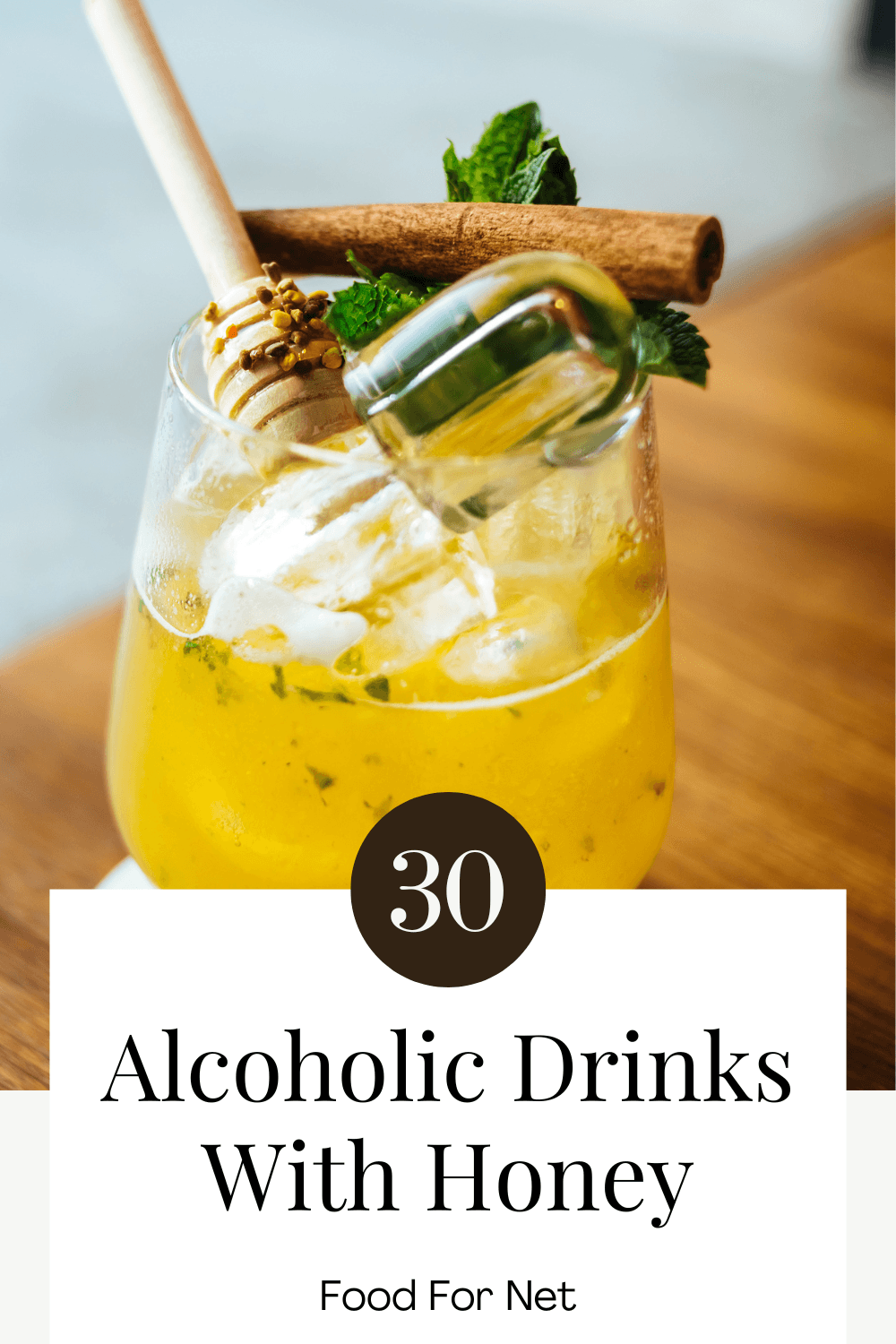 Cocktails often need a source of sweetness to balance out the other ingredients. Much of the time, this sweetness comes from sugar syrup, although some cocktails rely on sweet liqueurs instead. Then there are the alcoholic drinks with honey.
Using honey gives you more nuance than sugar ever could. You can also experiment with the type of honey.
Rich dark honey would have a greater impact on the flavor of your drink, particularly if it's also raw. In contrast, mild honey would provide a more subtle flavor, perfect for drinks that already have a lot else going on.
As we go through these cocktails, you'll notice a common theme – most of them use honey syrup as an ingredient, rather than honey itself. This is because honey clumps when you mix it with any cold liquid.
Honey syrup is easy to make anyway. You simply boil it up just like you would with simple syrup. Once you've made a batch, you can use the honey syrup in many recipes. If this feels like too much work, you could focus on hot cocktails, as the honey will easily dissolve in these.
Also remember that honey can be used in plenty of other ways too. It features in many healthy drinks, particularly those that rely on ginger as well. Or, if you want something different, try using honey whiskey.
P.S. Instead of using regular honey for these recipes, you could experiment with fermented garlic honey. This offers extra health benefits and takes on an interesting herbal flavor from the garlic.
Cocktails With Honey
Gold Rush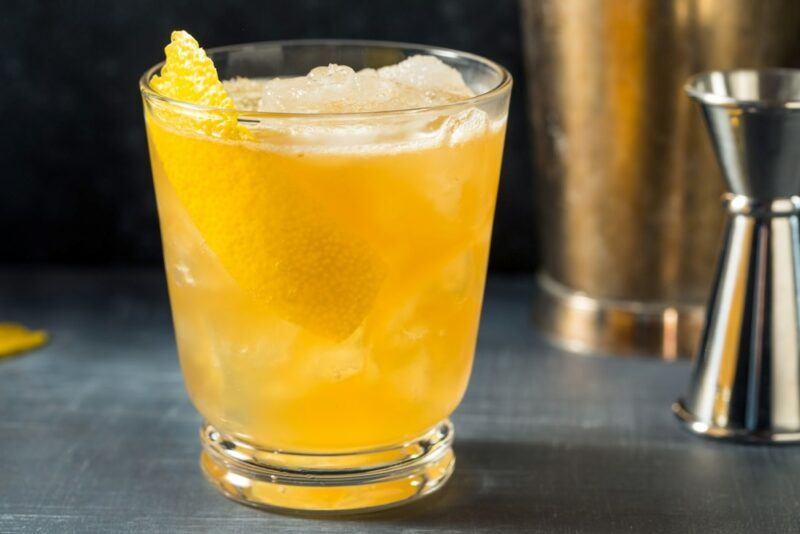 The gold rush cocktail is a simple choice that combines bourbon whiskey with honey syrup and lemon juice. The drink is then served on ice or neat with a lemon twist.
The ingredients may sound familiar, as this drink is simply a bourbon sour made using honey instead of sugar syrup. Honestly though, the honey does make the drink so much better.
To mix things up, why not add some ginger liqueur to the cocktail? The ginger and honey complement each other nicely, giving your drink a bit more depth.
Bee's Knees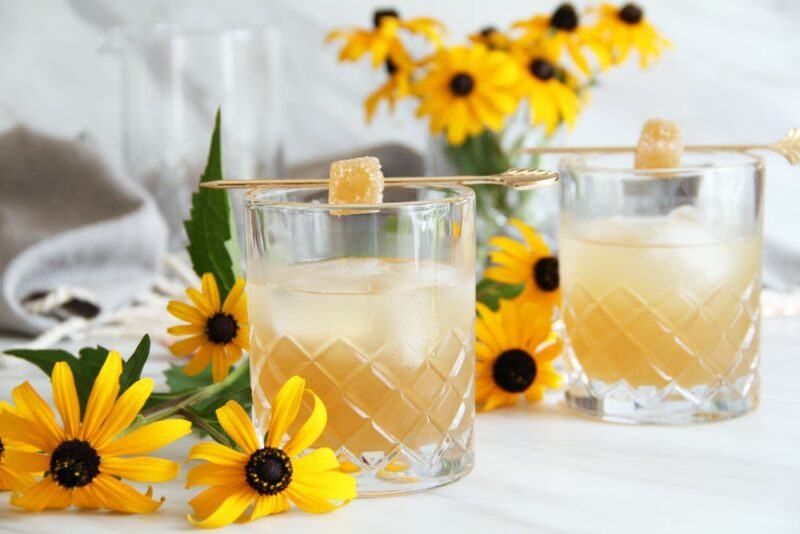 The bee's knees cocktail is a typical gin sour, except that it uses honey syrup instead of sugar syrup (just like gold rush did with the bourbon sour). Swapping sugar syrup for honey improves your drink's depth of flavor.
Exactly how the cocktail tastes will vary based on the honey and the gin you choose.
Bee's Tease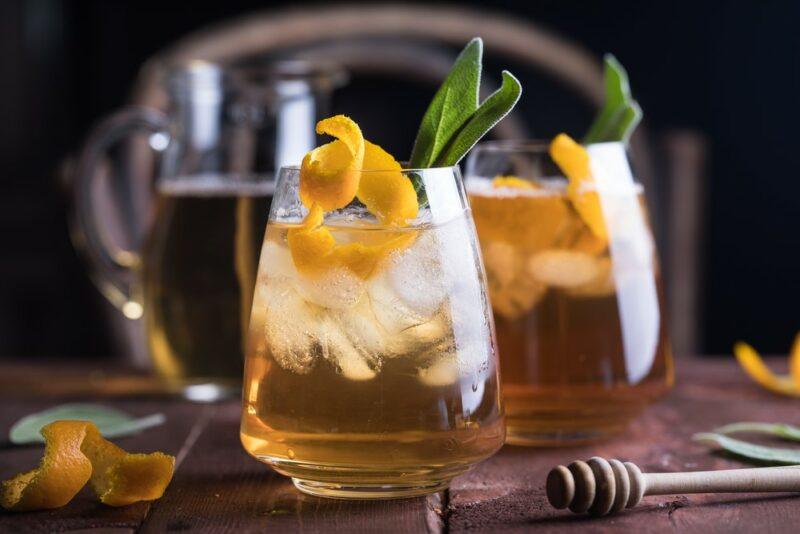 This cocktail takes things a step further. It has the gin, honey syrup, and lemon juice that we saw in the bee's knees. This time there's also a shot of cold tea added.
The tea changes the flavor profile dramatically, giving you an entirely different drink.
Both this and the previous cocktail are cold drinks, but could easily be heated. A hot version would taste even better, particularly on a cold evening.
Oat Milk And Honey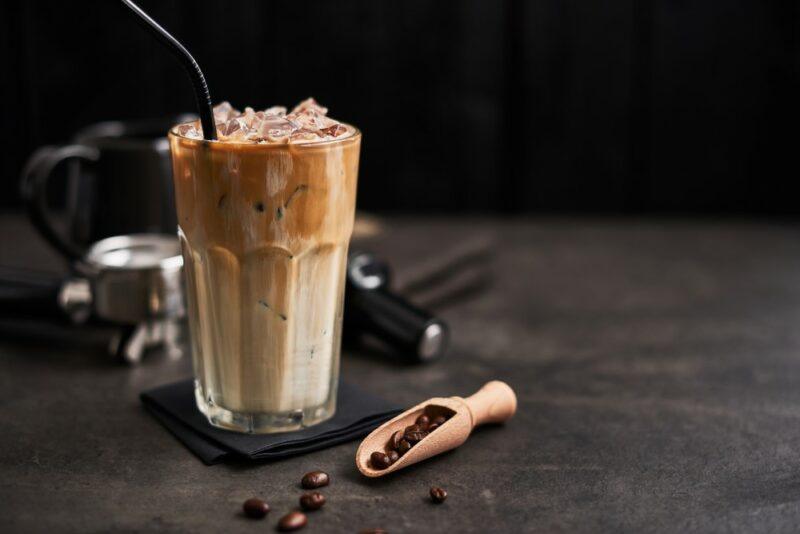 This creamy coffee is a riff on an iced mocha, except that you're using bourbon to spike it and oat milk rather than regular milk.
The chocolate flavor in the cocktail comes from crème de cacao. Don't worry though. Despite the name, crème de cacao is completely dairy free. The term crème is actually a reference to the liqueur's high sugar content.
In fact, this entire cocktail is lactose free. It's also vegan-friendly if you include honey in your diet (as many vegans do).
Lemon Beat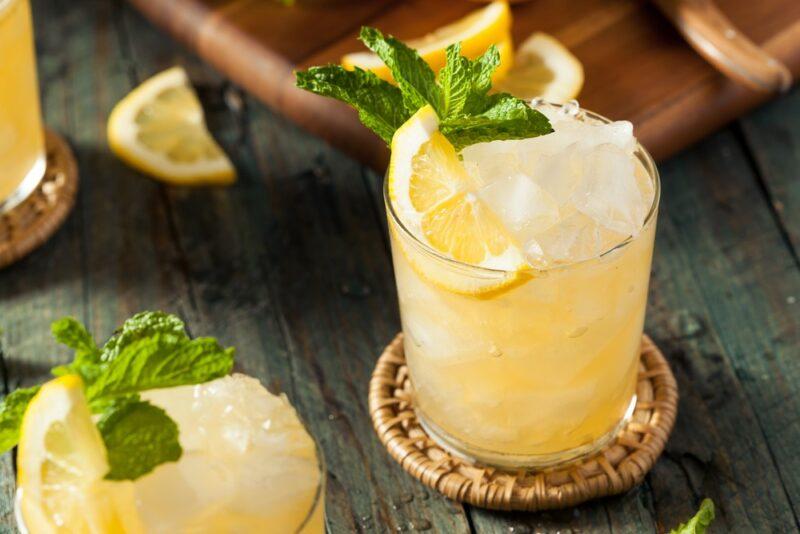 Here's a very unusual cocktail to experiment with. It uses a combination of lemon juice, honey syrup, and cachaca.
The lemon juice and honey syrup make this a semi-traditional sour. The cachaca is the interesting feature, as this spirit isn't used very often. It's actually made from fermented sugarcane juice and has some distinctive flavors.
You might need to hunt around to find some. But, if you have cachaca on hand, then the lemon beat is a perfect cocktail to experiment with.
Original Sin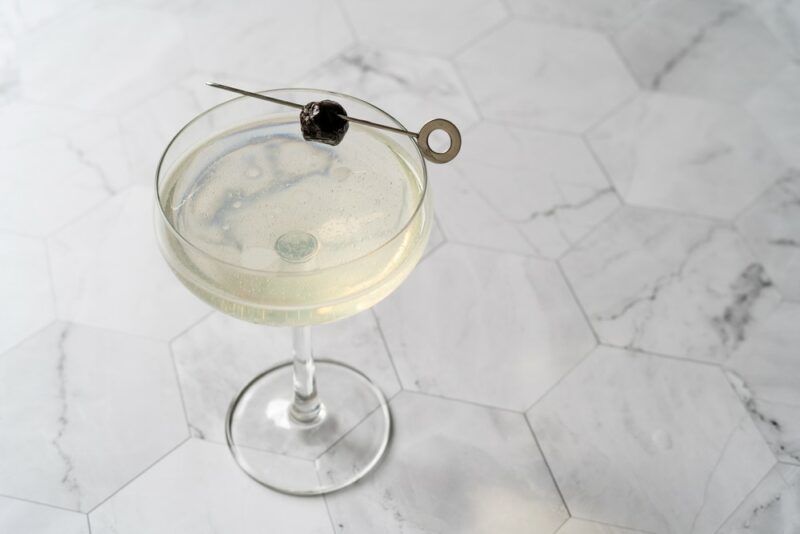 This is a very unusual modern cocktail. It starts with an absinthe rinse, then combines vodka with sake and honey syrup.
The sake and honey both bring complexity to the drink, while the vodka increases the alcohol content. You end up with a boozy dry drink that's surprisingly tasty.
Three Dots And A Dash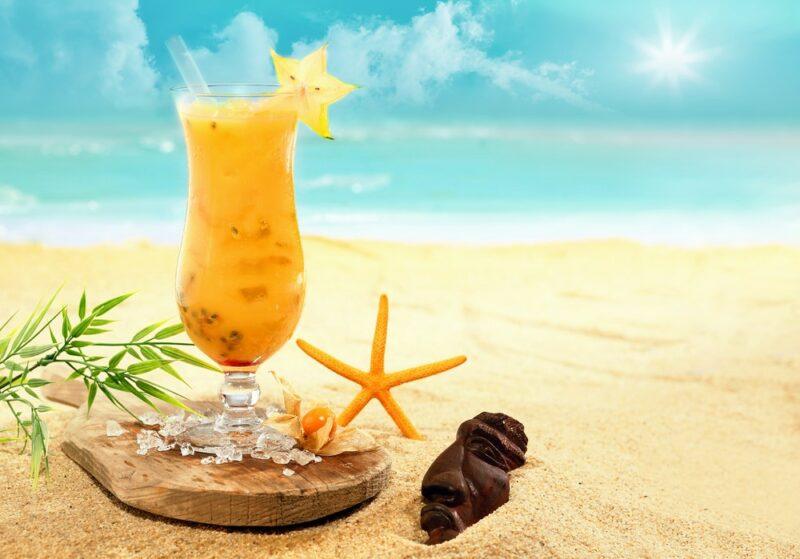 Honey cocktails are often pretty simple. That's not the case for three dots and a dash at all.
The tropical cocktail manages to use two types of rum and two types of liqueur, plus angostura bitters, honey syrup, lime juice, and orange juice. We're not talking about 1:1 ratios either, so you really have to follow the recipe to get the right flavor profile.
Thankfully, three dots and a dash does turn out well. You might even find yourself making the drink time and time again.
Penicillin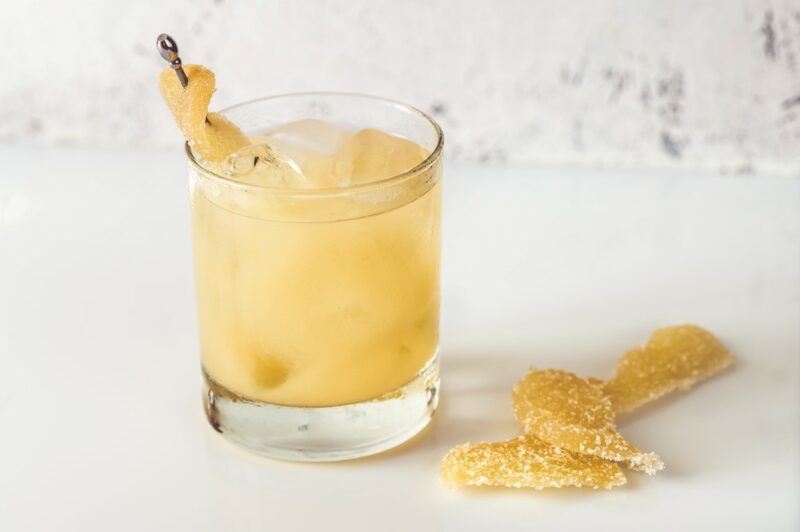 Honey cocktails are often very sweet. The penicillin mixes things up a bit by using a honey ginger syrup rather than straight honey syrup.
The addition of ginger is genius, providing a fantastic contrast against the sweetness of the honey.
Penicillin also gets nuance from the use of blended Scotch and Islay single malt Scotch. These two spirits complement each other well, especially when the Islay Scotch is used as a float.
Tequila Honey Bee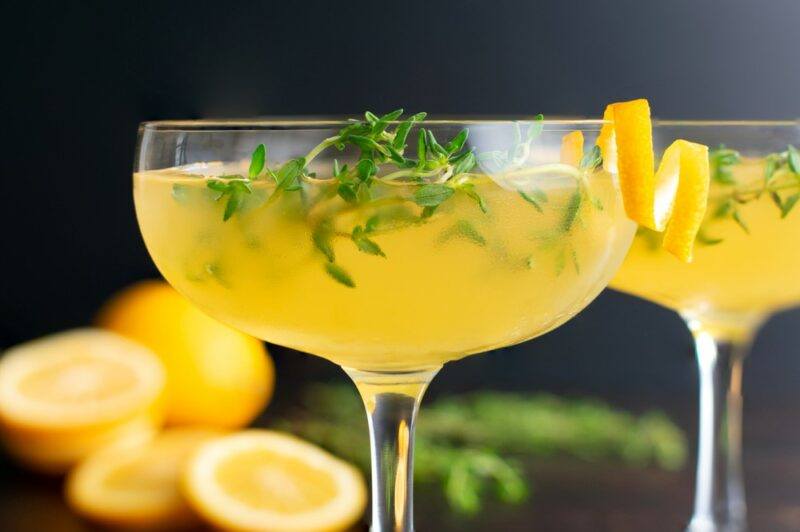 Here's another cocktail that riffs on the bee's knees recipe. This time you're using tequila as the spirit of choice, then adding honey syrup, lemon juice, and some Angostura bitters.
Rinsing the glass with mezcal before building the drink makes it even better – adding more depth of flavor.
This isn't an overly sweet cocktail like some others on this list. Instead, the lemon juice, bitters, and tequila provide plenty of sharpness. It's the perfect alternative to overly sweet cocktails.
Honey Martini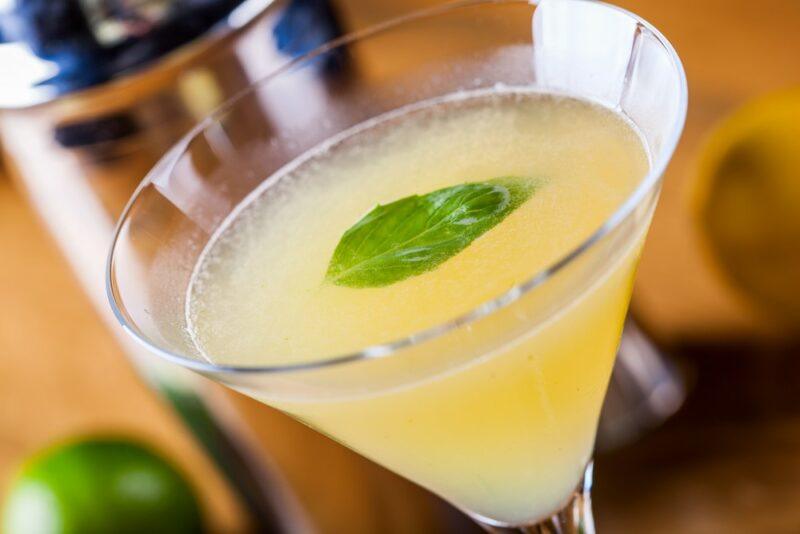 A honey martini is simple. It just combines vodka, lemon juice, and honey syrup.
The simplicity isn't a bad thing though. By only using three ingredients like this, the flavor of your honey really gets to shine.
This gives you the chance to experiment too. Why not try this with different types of honey and see how the flavor changes?
Tahitian Honey Bee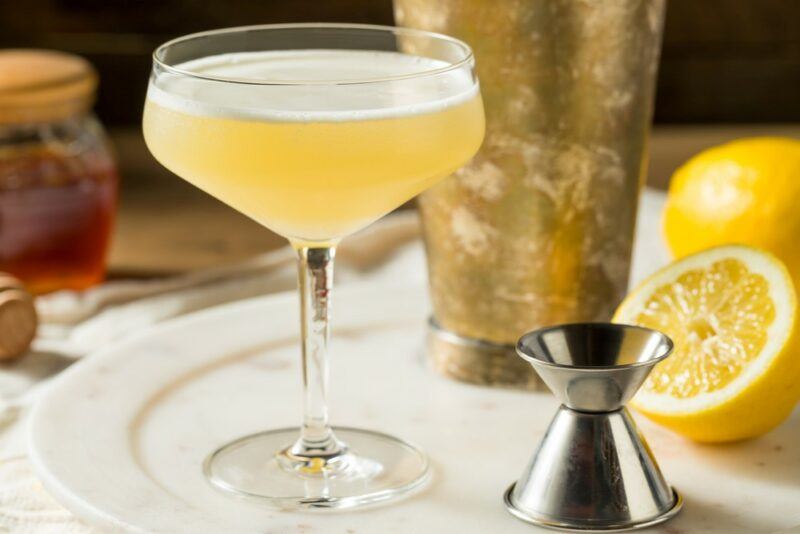 Here's another three ingredient cocktail. This one uses lemon juice and honey syrup too, but you're swapping out the vodka for light rum instead.
The light rum provides more flavor than vodka, while still allowing the honey to shine through.
Both this and the previous cocktail taste a little like a hot drink you might have when you're sick. This isn't a bad thing though, especially if you're having these drinks warm in the winter months.
Canchànchara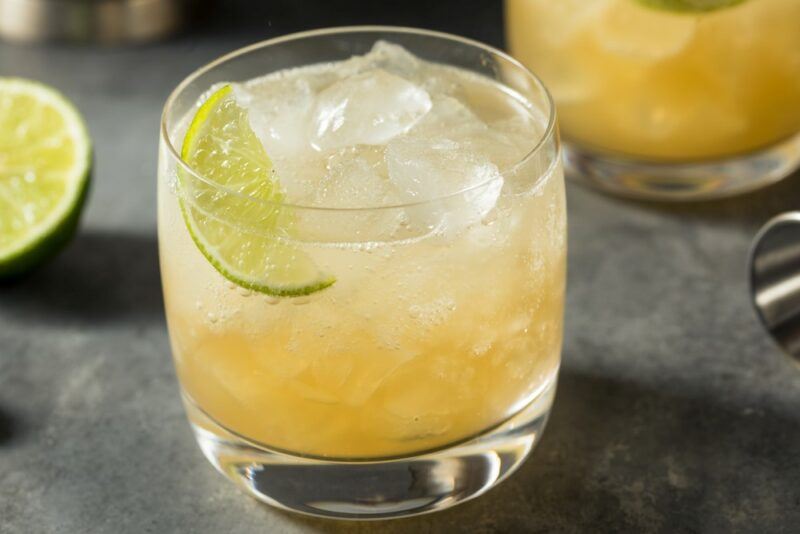 This cocktail follows a familiar theme. It uses rum and honey syrup again, but this time you're balancing those ingredients with lime juice.
The rum and honey both influence the flavor profile, so you'll need to choose ones that balance each other well. In particular, a rich honey is going to call for intense rum, while mild honey needs a milder rum.
It may take some trial and error to find the best combination of rum and honey, but doing so can be fun.
Atholl Brose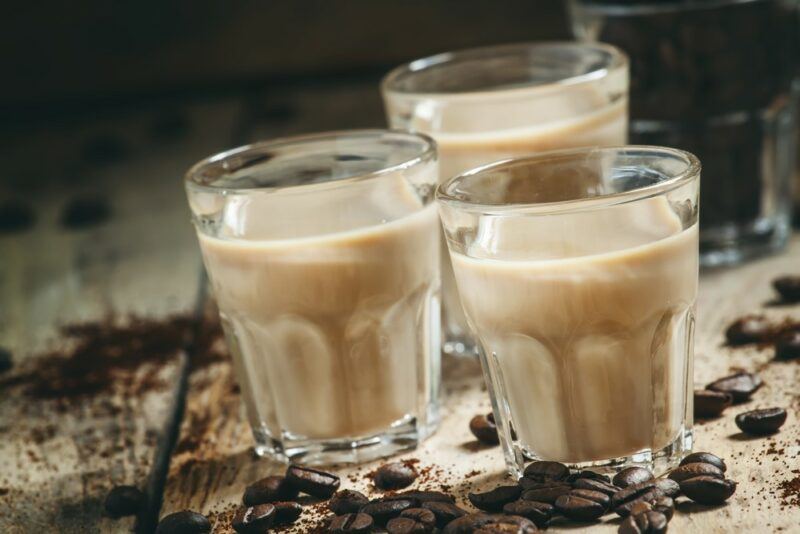 This unusual cocktail uses oat milk (or oatmeal water) and cream, along with honey, Scotch whisky, Drambuie, and amaretto. These ingredients give you a creamy oatmeal, whiskey, and honey cocktail that tastes better than it sounds.
If nothing else, the ingredients make this an interesting breakfast cocktail.
You could also drop out the Drambuie and increase the amount of amaretto to give yourself an almond-flavored cocktail instead.
Bee Sting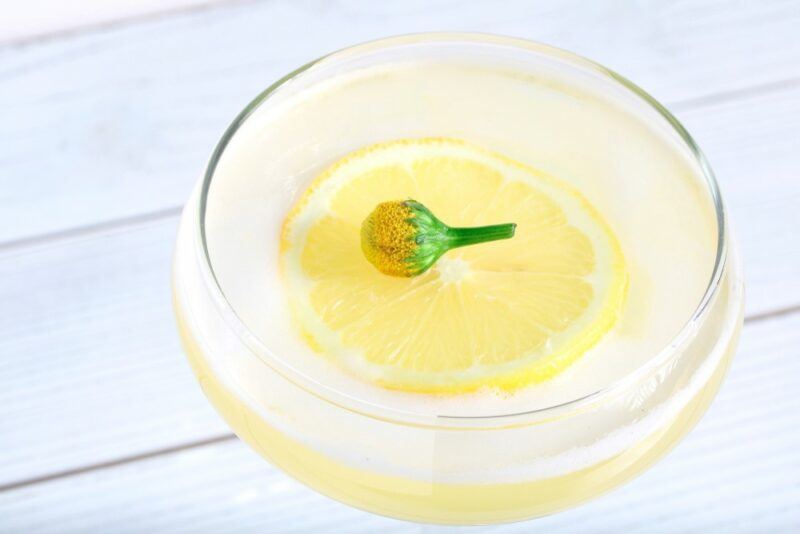 A few cocktails go by the name bee sting, but they're all a riff on the bee's knees cocktail. One version combines gin with lemon juice, honey simple syrup, and ancho chile liqueur. The liqueur makes this a somewhat spicy drink without overcomplicating it.
Another version combines rye whiskey and tequila with ginger ale, apple juice, and honey syrup. This one doesn't have the spiciness found in the previous version, but you do get an interesting balance of flavors.
Bishop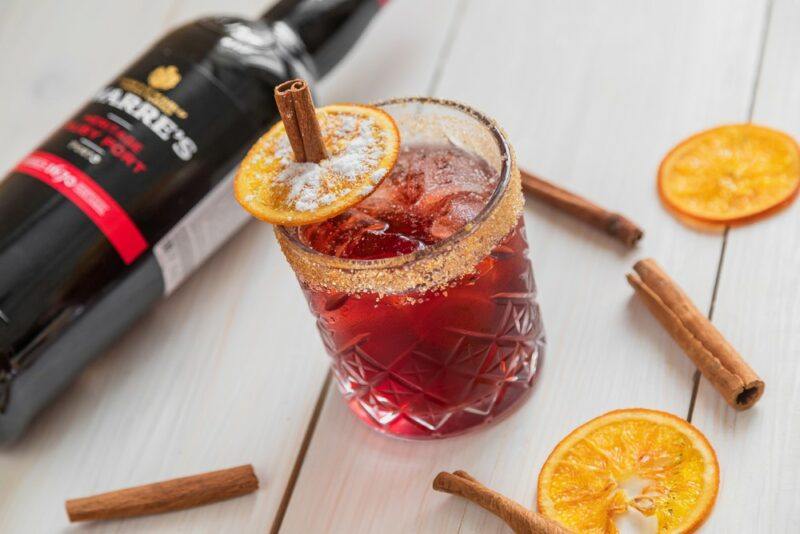 The classic bishop cocktail doesn't use honey. Instead, it combines red wine with simple syrup, rum, and lime. The combination of red wine and rum is unusual, but works surprisingly well.
You can also make a hot version. This one changes the ingredients entirely by relying on tawny port, fresh orange juice, cloves, honey, and boiling water.
Because this is a hot drink, you don't need to make honey syrup first. The fresh honey will easily dissolve into the hot cocktail.
Hot Toddy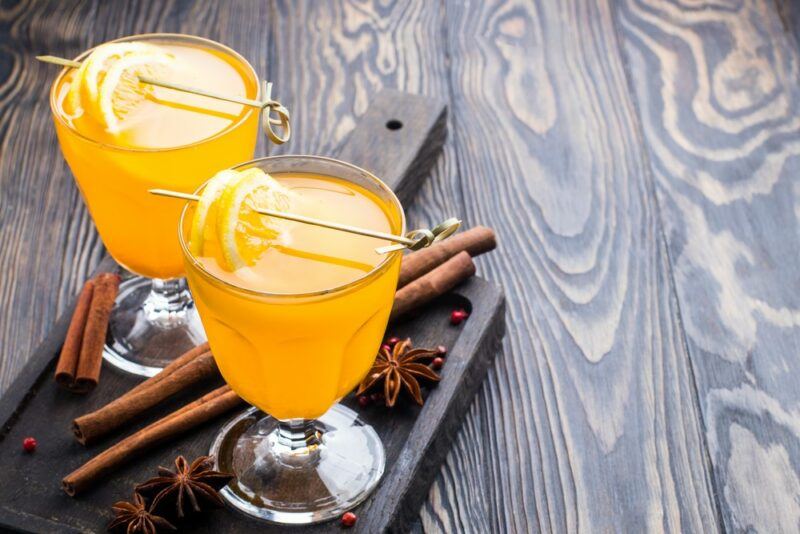 Speaking of hot cocktails, we can't forget about the hot toddy. This classic cocktail is made in a million different ways (and most versions are delicious).
You're normally using whiskey as the spirit. Bourbon is particularly good, giving your cocktail some much needed richness. Other ingredients include hot water, lemon juice, honey, and cinnamon, which you probably have at home already.
The honey and the lemon juice provide a fantastic sweet-sour contrast. They're also both good for sore throats.
A word of caution, however. Some recipes call for apple cider in a hot toddy. The cider tends to create a very sweet cocktail, one that's much less nuanced. It's better to steer clear of apple cider entirely and just use honey as the source of sweetness. Doing so gives you a much tastier drink.
Breakfast Club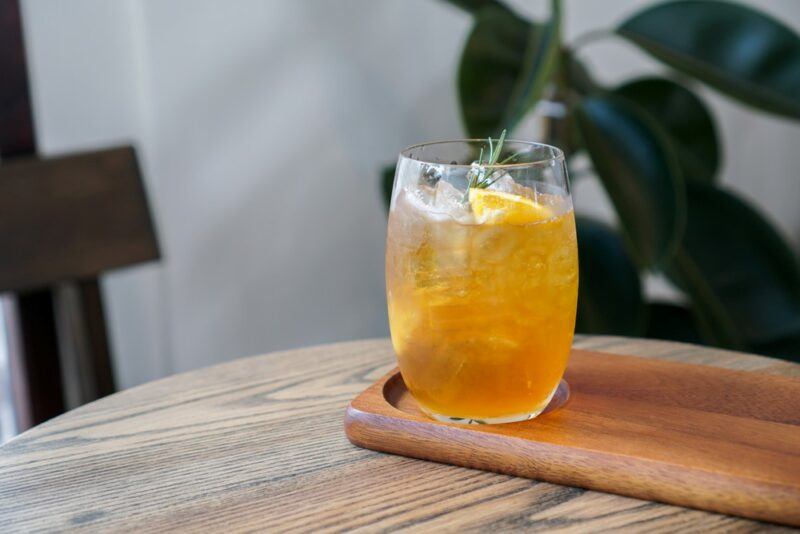 This rum-based cocktail uses an unexpected combination of ingredients. You have honey, of course, along with light rum, orange marmalade, and cold tea – so, it's easy to see where the breakfast part of the name comes from.
The flavors actually work together well, giving you a nuanced and complex drink.
However, the prep can take a little work, as you need to stir rum, honey, and marmalade together until the honey and marmalade dissolve, then strain the mixture.
If the marmalade is chunky, a decent amount may get caught in the strainer. You'll need to increase the amount you use to make sure that enough marmalade makes its way into the cocktail.
Snow Honey Cocktail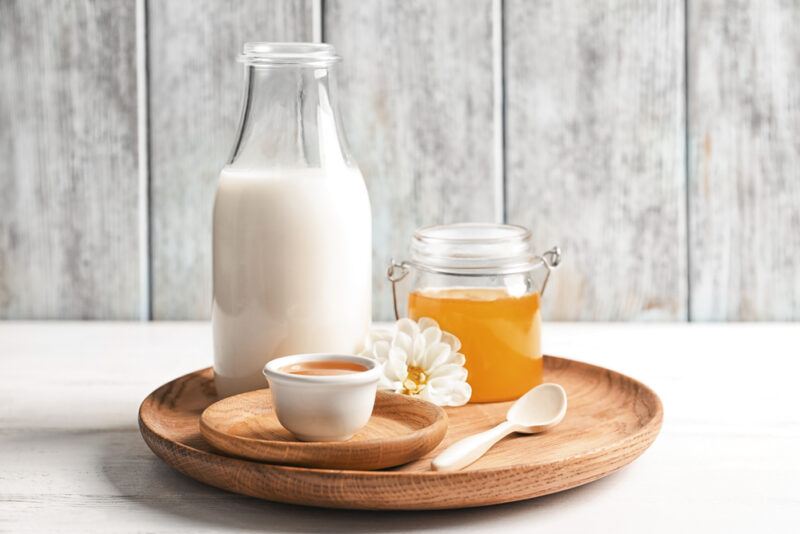 This comforting and creamy drink is perfect as a nightcap. The bulk of the drink is milk, with a teaspoon of clover honey and some cognac added in.
The cognac and honey provide richness to the drink, making it delicious. You don't need to use expensive brandy either. Anything of reasonable quality should do the trick fine.
Because you're using honey rather than honey syrup. It's best to prepare this as a warm cocktail. Besides, warm milk really is the perfect treat before bed.
Caffè Di Alpi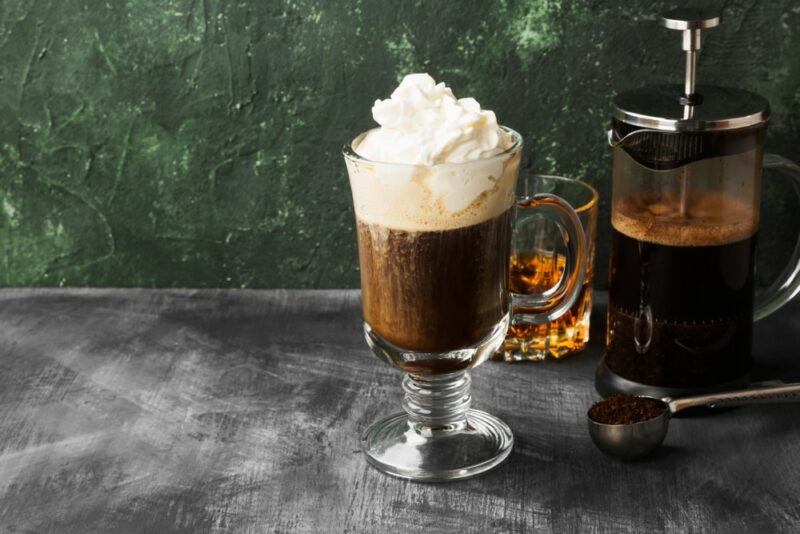 Caffè di Alpi also goes by the name alpine coffee. It should look familiar too, as the cocktail is basically a riff on an Irish coffee.
However, unlike an Irish coffee, this version relies on bourbon. You're also using honey for sweetness, rather than brown sugar. The hot drink is then topped with plenty of whipped cream.
You can also serve this as a cold drink, as long as you prepare honey syrup, rather than adding the honey directly.
Tex Collins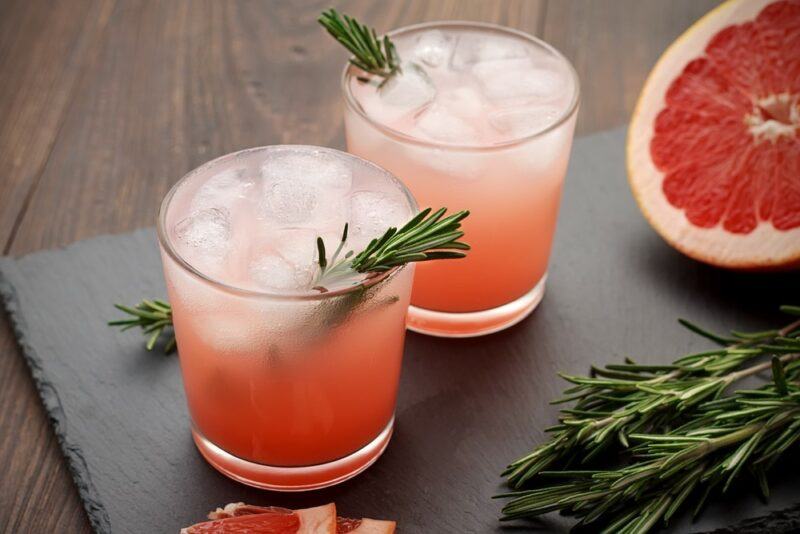 The Collins cocktail family is diverse. It started with John Collins and Tom Collins, but there are now countless others. The basic recipe relies on a spirit, sugar syrup, lemon juice, and sparkling water.
Essentially then, you're making a tall version of a classic sour. The sparkling water makes the drink less intense and a perfect sipper on a summer's day.
The Tex Collins mixes the recipe up a little. It still uses gin, which is the classic Collins spirit. However, honey is used instead of simple syrup. The lemon juice is dropped out too, in favor of grapefruit juice.
This balance creates a tart cocktail, one that can be quite refreshing.
Fireball Hot Toddy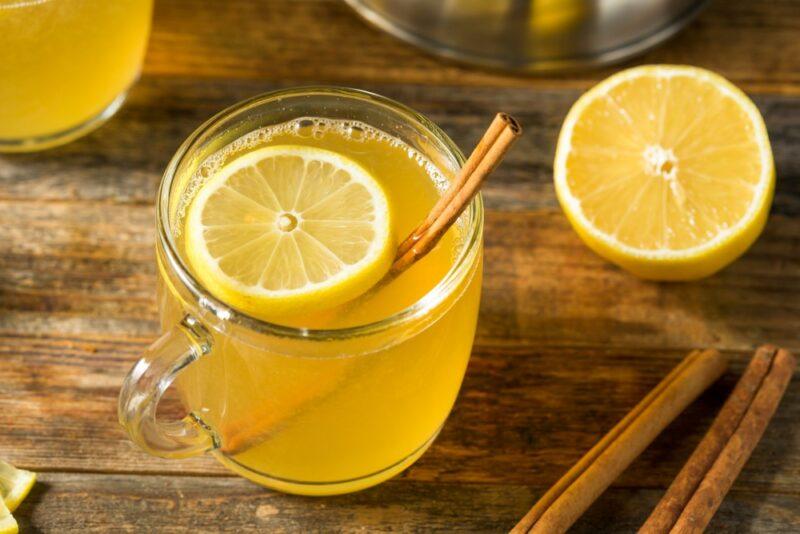 The basic hot toddy is popular, but it can also get a bit boring. The Fireball hot toddy is a fun way to change the drink up.
You're still making a regular hot toddy. The only difference is that you use Fireball Whisky instead of regular whiskey. Fireball has a strong cinnamon flavor, so it gives your hot toddy quite a kick.
Honey & Marmalade Dram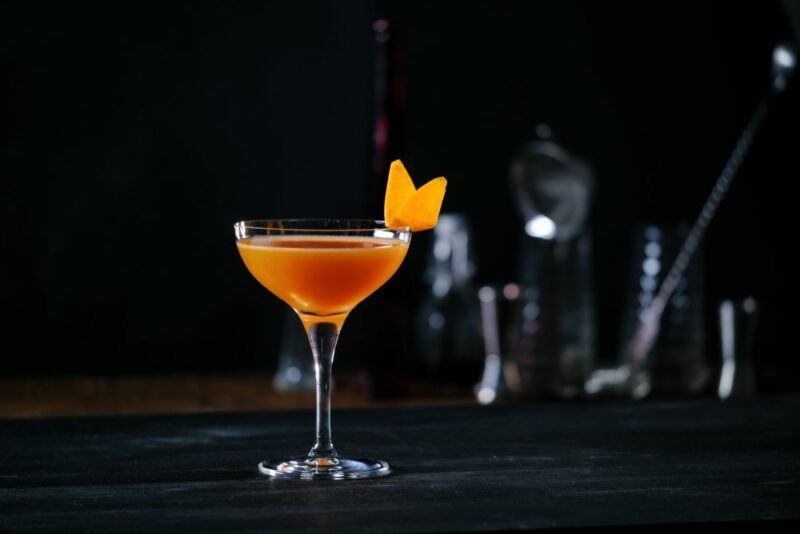 This cocktail is a little surprising, as it doesn't contain marmalade (despite the name). Instead, the combination of honey, lemon juice, and orange juice makes it taste much like marmalade.
Scotch whisky is then used to finish the whole thing off. The marmalade-like flavors complement the whiskey surprisingly well, helping to enrich it and create a fantastic drink.
This recipe does best if your honey isn't too intensely flavored. Otherwise, it risks overtaking the Scotch.
Honey Margarita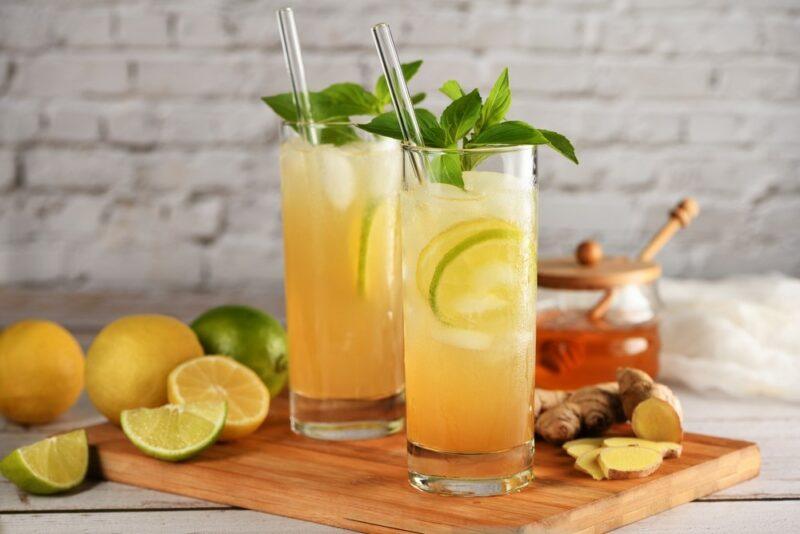 Despite the name, this cocktail isn't actually a margarita (it misses out the orange liqueur). Instead, it's closer to a tequila sour, as it relies on reposado tequila, lime juice, and honey syrup.
That's it – three ingredients. Three ingredient cocktails often work well though, as each of the ingredients gets the chance to truly shine.
Make It Count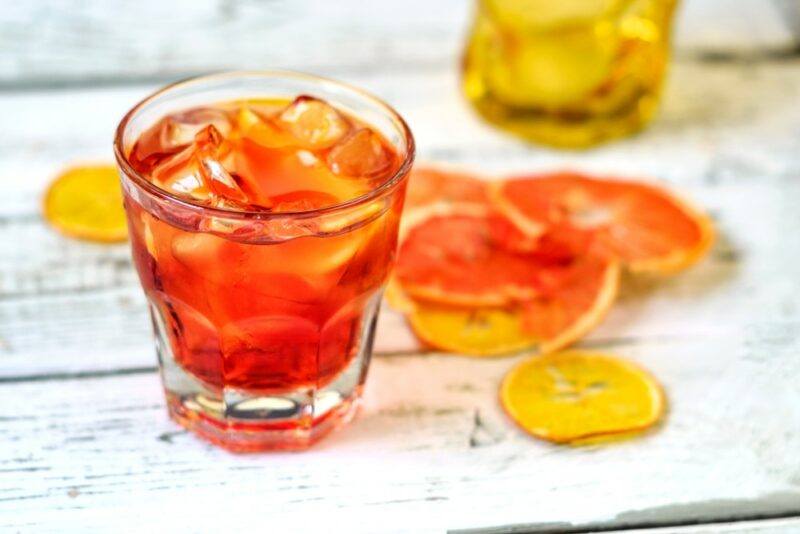 This drink is named for the idea that if you're only having one drink for the night, you should make it count. This cocktail is meant to do just that.
The bright orange color comes from Campari, which adds some bitterness into the mix. Blood orange concentrate and honey syrup are used to balance out the bitterness, then the drink is topped up with club soda.
You end up with a delicious highball cocktail that's perfect when sipped slowly on summer days or evenings.
Honey Cobbler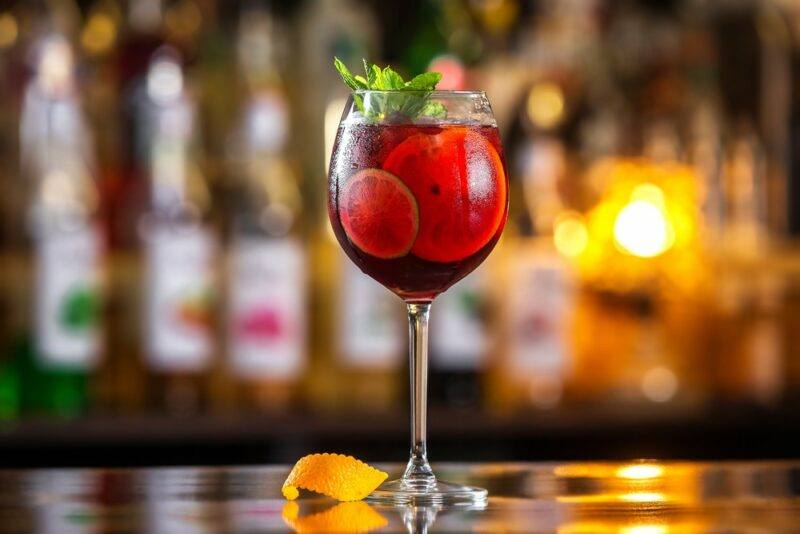 Why stick with the same old drinks when you can have one that looks like this? The honey cobbler uses a surprising combination of red wine, Scotch whisky, honey, and a small amount of blackcurrant liqueur.
These ingredients give you a rich flavor, where the smokiness of the Scotch and the tannins in the wine play off each other well.
However, you'll need to put extra work in, as the cocktail relies on honey rather than honey syrup. Making honey syrup would dilute the drink too much and you'd lose some of its punchiness.
Honey Cosmopolitan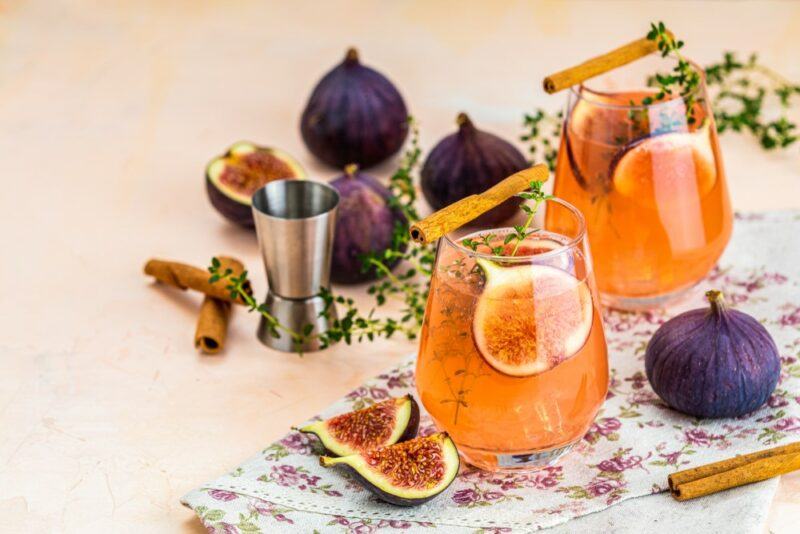 The cosmopolitan traditionally relies on cranberry juice, lime juice, vodka, and triple sec. This gives you a bright and fruity drink – which was particularly famous in the 90s. Some versions also add a dash of bitters for contrast.
The honey cosmopolitan changes the recipe in a few ways.
First, it relies on a mixture of grapefruit juice and cranberry juice, rather than just cranberry juice. Grapefruit vodka and grapefruit bitters are included as well. These both empathize the grapefruit flavor.
The triple sec is left out entirely, but honey syrup is added for sweetness.
The choice of ingredients gives you a more complex and tarter drink than the traditional cosmopolitan. However, the use of grapefruit, cranberry, and lime means that the flavor of your honey won't stand out.
Queen Bee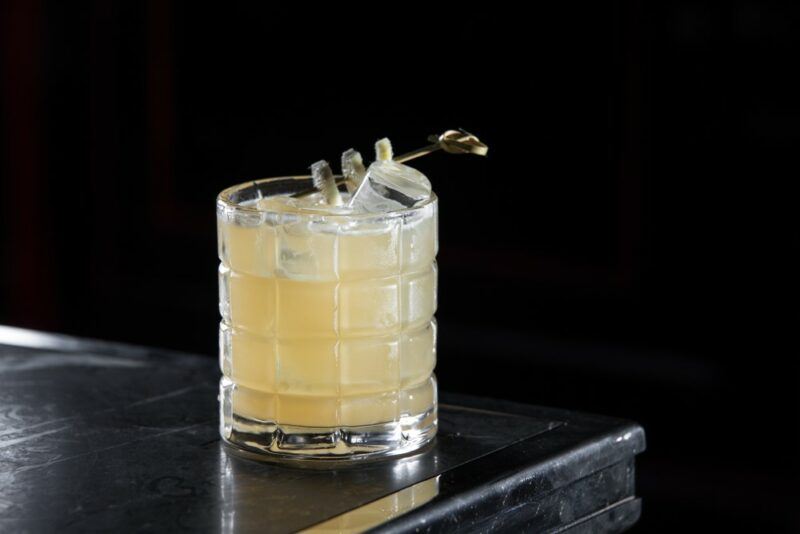 This delicious modern cocktail is more complex than most, but it's worth the effort. The first step is to make a thyme infused honey syrup. The addition of thyme adds complexity and perfectly complements the flavor of honey.
The syrup is easy to make. You just add a few sprigs of rosemary when making your honey syrup.
Then you have bourbon, sherry, lemon juice, angostura bitters, and simple syrup. Including simple syrup and honey syrup in the same cocktail is unusual. But, doing so gives you the right amount of sweetness, without the honey getting too overpowering.
The Fig Easy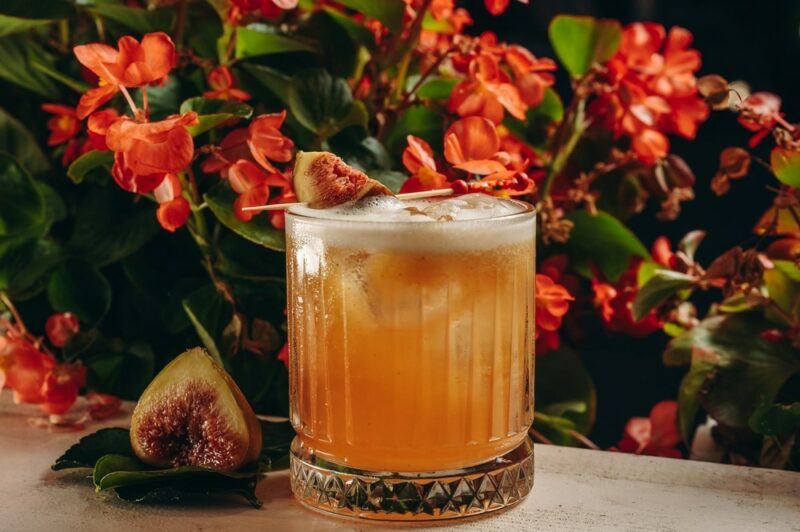 Here's a simple and delicious cocktail for anyone who loves figs. To make it, you're literally mixing the flesh of fresh figs with some honey and cognac, then straining the resulting drink into a glass filled with ice.
Doing so gives you a strong drink where the flavors of the figs and honey strongly shine through.
Razzmatazz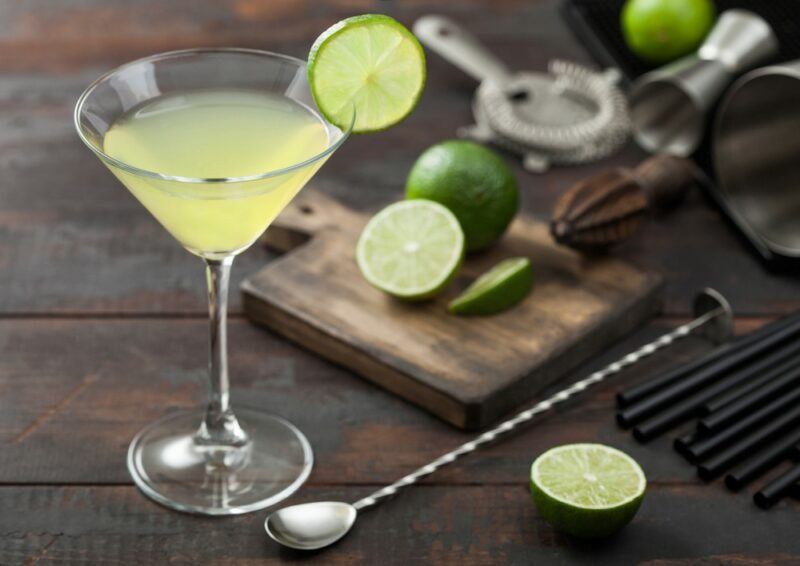 The name of this cocktail is reason enough to give it a try. There are some interesting flavors at play too, as the drink combines raspberry vodka with honey, tripe sec, apple juice, and lime juice.
The lime juice is essential, as this stops the cocktail from getting overbearingly sweet. Instead, you end up with a well-balanced fruity drink that contains a decent amount of alcohol.
Navy Grog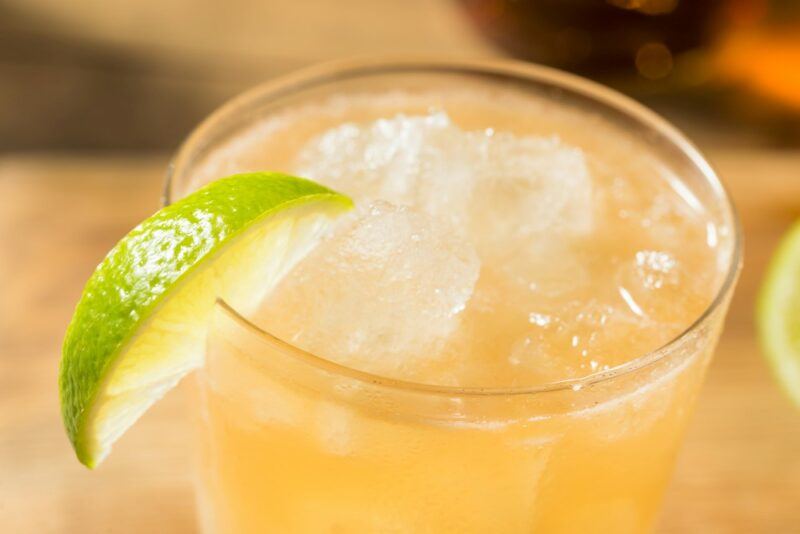 Finally, there's navy grog. This is more intense than most of the cocktails on this list.
It includes an impressive three types of rum, often gold rum, dark Jamaican rum, and white rum. These rums are balanced by honey syrup, lime juice, grapefruit juice, and club soda.
These ingredients give you a tropical drink that's likely to knock your socks off. It's also a nice change from all the overly sweet tropical cocktails.