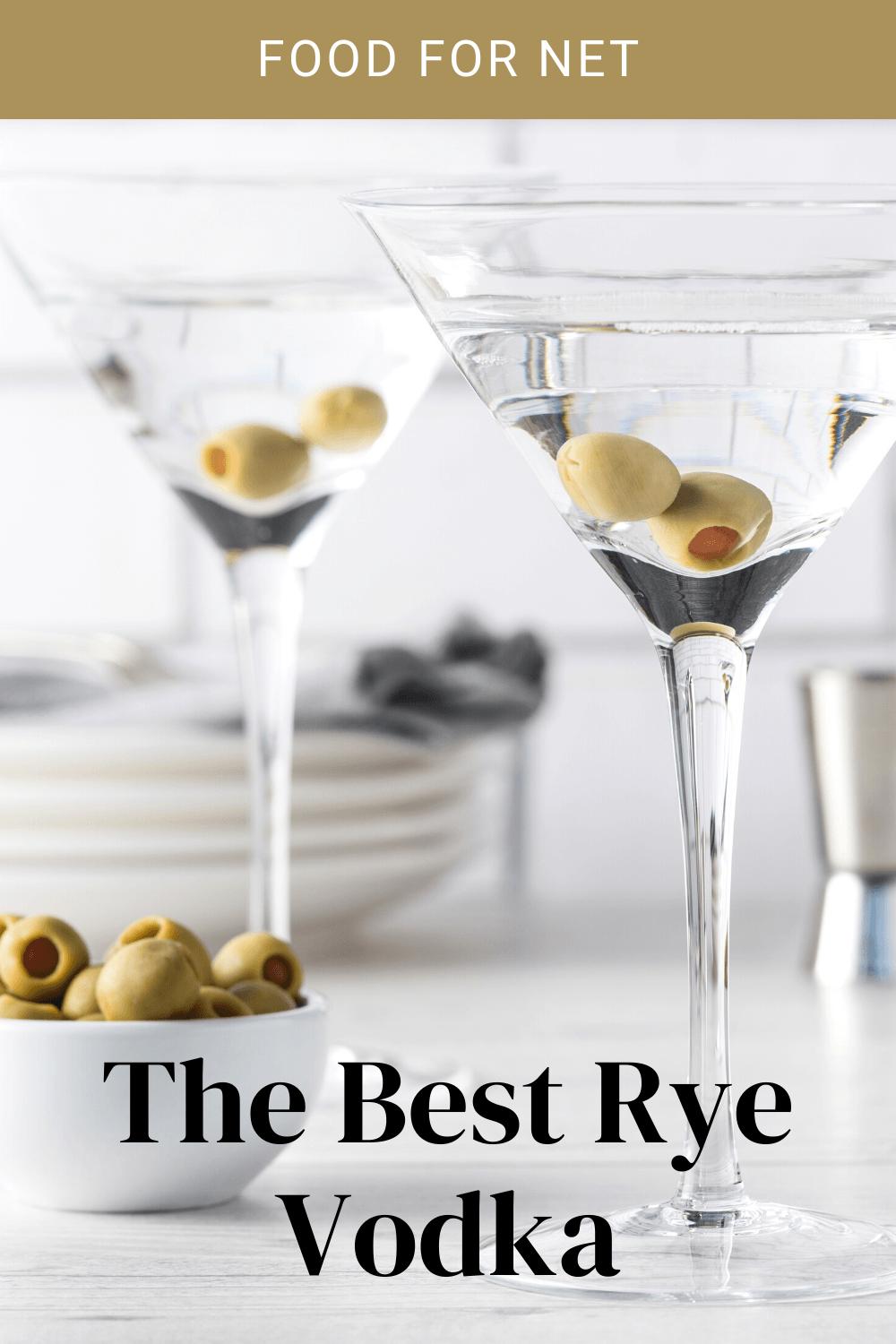 Although vodka is meant to be clean and neutral, that doesn't mean you won't find differences. While you can technically make vodka from almost anything, rye, corn, and potatoes are among the most common sources. Corn vodka is often on the sweeter side, whereas potatoes give it a rounded, earthy palate.
The best rye vodka is often spicier with a bit of heat. This can come from robust notes of pepper, or warmer, slightly sweet notes of cinnamon, but you can't avoid a little kick. Rye vodkas are particularly useful for spicy and/or savory cocktails as they add some depth and flavor without making it too sweet.
A good-quality, smooth rye vodka can also be enjoyed on the rocks if you enjoy the clean, crisp texture of straight vodka. It's nice and refreshing on a hot day or makes a great way to wind down after work. You'll have the slightest hint of spice coming through and you'll find the warming sensation most pleasant. Pick a good bottle, and you won't even have any burn on the way down.

The Best Rye Vodka
1. Chopin Rye Vodka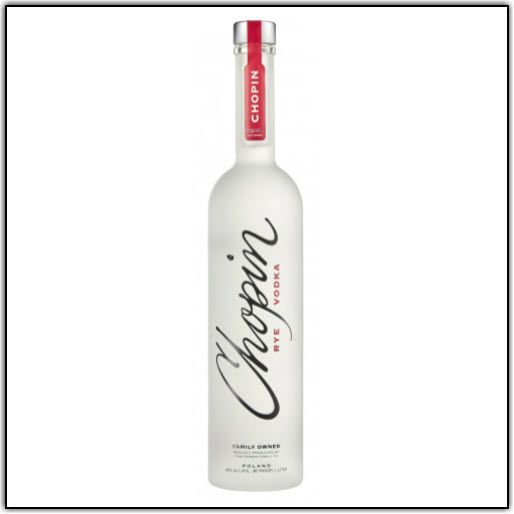 Chopin is known for their renowned potato vodka, but that's not the only thing they've done well! Chopin Rye Vodka is made just as well, earning a score of 91 points from Wine Enthusiast in 2016.
Distilled from 100 percent organic rye grains, it's distilled four times and brings forward a spicy profile. In addition to potatoes and rye, they also have wheat vodka. All three are quadruple distilled and have always been produced in small batches since the company's debut in 1997. Their vodkas have won several silver and gold medals from the World Spirits Competition over the years and are considered some of the best single-ingredient vodkas.
The rye vodka goes particularly well in a bloody Mary and works well to balance very sweet cocktails. The aroma offers subtle notes of rye bread followed by a palate of vibrant pepper flavors and a medium body. The finish is crisp, strong, and short.
2. Sobieski Vodka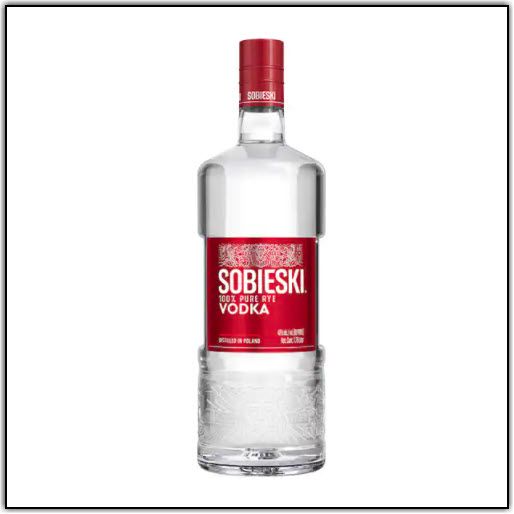 Made with 100 percent rye and named after a legendary king, Sobieski Vodka is truly iconic. It's among the smoothest, silkiest vodkas out there – the experts call it "real vodka." This is thanks to the clear, crystalline water, continuous rectification, and distillation in the highest column still in Europe.
In addition to being the smoothest around, it's one of the most neutral, making it the perfect addition to all your vodka cocktails. The best part is that it's an affordable vodka, too. You get premium quality for a low price – doesn't get much better than that!
The palate offers just the slightest hint of fresh rye and a short burst of subtle fruit on the finish. Other than that, it's clean, crisp, and delightful. Enjoy on the rocks for a clean, refreshing summer drink, or add it to your cocktails with confidence, knowing you'll get the smoothest base possible.
3. Belvedere Vodka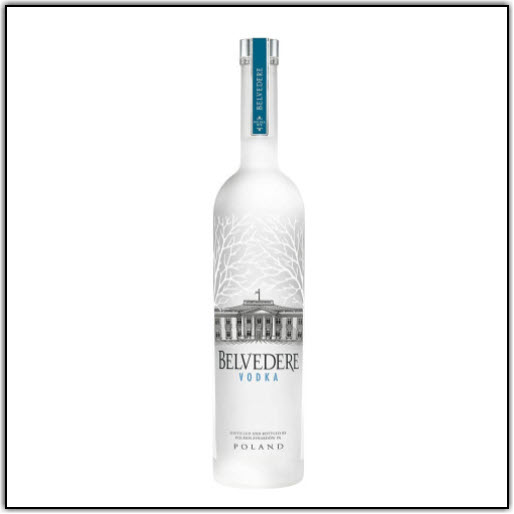 Belvedere Vodka is the result of 600 years of Polish vodka tradition. Belvedere means "beautiful to see" and is named after an iconic palace in Warsaw, the image of which is on every bottle. Made using only premium, artisan well water, and Dankowskie rye, it's distilled four times to ensure purity.
This particular type of rye is known for being strong and resilient, withstanding even the harshest of Polish winters. No other sugars or additives are used – it's completely clean and pure. It's one of the most decorated luxury vodka brands, with recognition from TheFiftyBest.com, The Vodka Masters Awards, and the International Spirits Competition who named Belvedere "Vodka Producer of the Year." As an aside, the brand itself has been involved with humanitarian efforts that fight HIV and AIDS in Africa.
On the nose, you'll find a soft and creamy character with subtle notes of vanilla. The palate is well-balanced with a medium body and more notes of vanilla. It's one of the more flavorful vodkas, also offering pepper, spice, and a good mix of sweet and savory flavors on the tongue. It finishes strong with nutty notes.
4. Charbay Vodka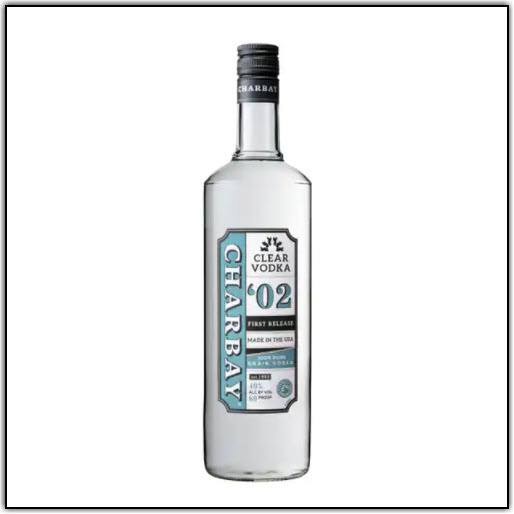 Released in 2002, Charbay Vodka is a pure, clean vodka made from 100 percent grain sourced directly from farmers. It's distilled only once, as its expert makers don't believe it needs any more. It's well-rounded, smooth, and clean tasting right from the start.
The tried-and-true process comes from an impressive thirteen generations of distillers, a legacy that few companies or families can match. The Charbay vodka collection also contains several fresh, fruity-flavored expressions. These are all made with real, whole fruit and combined with their premium clear vodka to create a series of vodka that's so fresh and so vibrant, it's like you're biting into the fruit itself. These flavors include Meyer lemon, ruby red, green tea, and blood orange.
The original vodka itself has a clean, neutral nose with crisp notes of plump grain and smooth alcohol. The palate has a thick, oily body with well-balanced notes of grain and corn sweetness. The flavors are subtle and it's more about the texture here – it finishes crisp and clean and gives you such a solid, neutral base for your vodka cocktails.
5. Wodka Vodka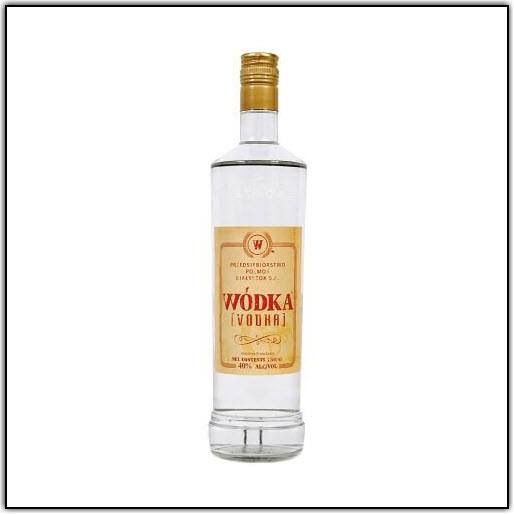 Wodka Vodka is a favorite due to its low price and high quality. It's a fantastic way to get a premium taste into your cocktails and other mixed drinks without breaking the bank, whether you enjoy drinks on your own or you're having a party!
It's made from the finest Polish rye and distilled five times and charcoal filtered twice. This method strikes the perfect balance and gives a clean, quality end result. While it's a popular choice for cocktails, it's a tasty and refreshing drink when served neat or on the rocks, too.
The aroma features light notes of alcohol and rye grain. The palate follows with similar notes of rye and grains. It's super clean, crisp, and subtle. It doesn't get much better than this when it comes to neutral mixability.
Spicy Rye Cocktails
The spicy nature of rye vodka means it's not always suitable for every cocktail. The ones it is suited to, though, are a real treat when you get it right. Sometimes, rye vodka is used in a spicier "version" of a classic, other times you'll find it in a cocktail of its own, made specifically to bring on the heat. Either way, these spicy drinks make for a nice break from your typical light and fruity cocktails.
Spicy Lemonade
It's not a combination you'd think of right away, but jalapenos and lemon juice go quite well together when mixed with your favorite vodka.
Ingredients:
¼ cup fresh lemon juice
1 tbsp freshly sliced jalapeno
1 tbsp agave syrup
2 ounces rye vodka
¾ cup of water
Ice
Instructions:
Pour your lemon juice into a glass with the jalapeno.
Muddle the jalapeno just a little.
Add the water, agave, and vodka to the glass and stir until combined.
Add the desired amount of ice.
Keep in mind that the more this warms up, the hotter it'll taste! Keeping it nice and cold means you'll get the kick you're after from the jalapeno without overdoing it. The nice thing about this one, too, is that you can leave out the vodka for a regular drink with some spice. It won't change the flavor too much and you'll get the same heat. Perfect for large gatherings where not everyone can or wants to have alcohol.
Spicy Vodka Sunrise
Another one that brings sweetness and spice together, this one is extremely easy to make and gives you a beautiful array of orange and yellow colors. It's perfect for fall-themed parties, or you can emphasize the red tones and give it a spooky Halloween vibe.
Ingredients:
4 ounces fresh orange juice
2 ounces rye vodka
½ ounce grenadine
6 slices fresh jalapenos
Ice
Black salt, for rimming
Instructions:
Start by dipping the rim of your glass into water and immediately into black salt to coat the rim. Fill with ice and set aside.
Add the vodka, orange juice, and pepper slice into a cocktail shaker, and muddle.
Add ice cubes and shake until well-chilled.
Strain the mixture into your prepared glass.
Add the grenadine slowly.
Garnish with a slice of orange, if you wish.
This is another one where you can easily remove the vodka and still have a bright, fun, sweet, and spicy delight. The black salt adds a darker edge to the drink but you can use a different color to give it a different look – or forgo the salt altogether if you wish.
Either way, the bright colors make it a festive drink and the taste is bold and explosive – it's a crowd-pleaser for sure.