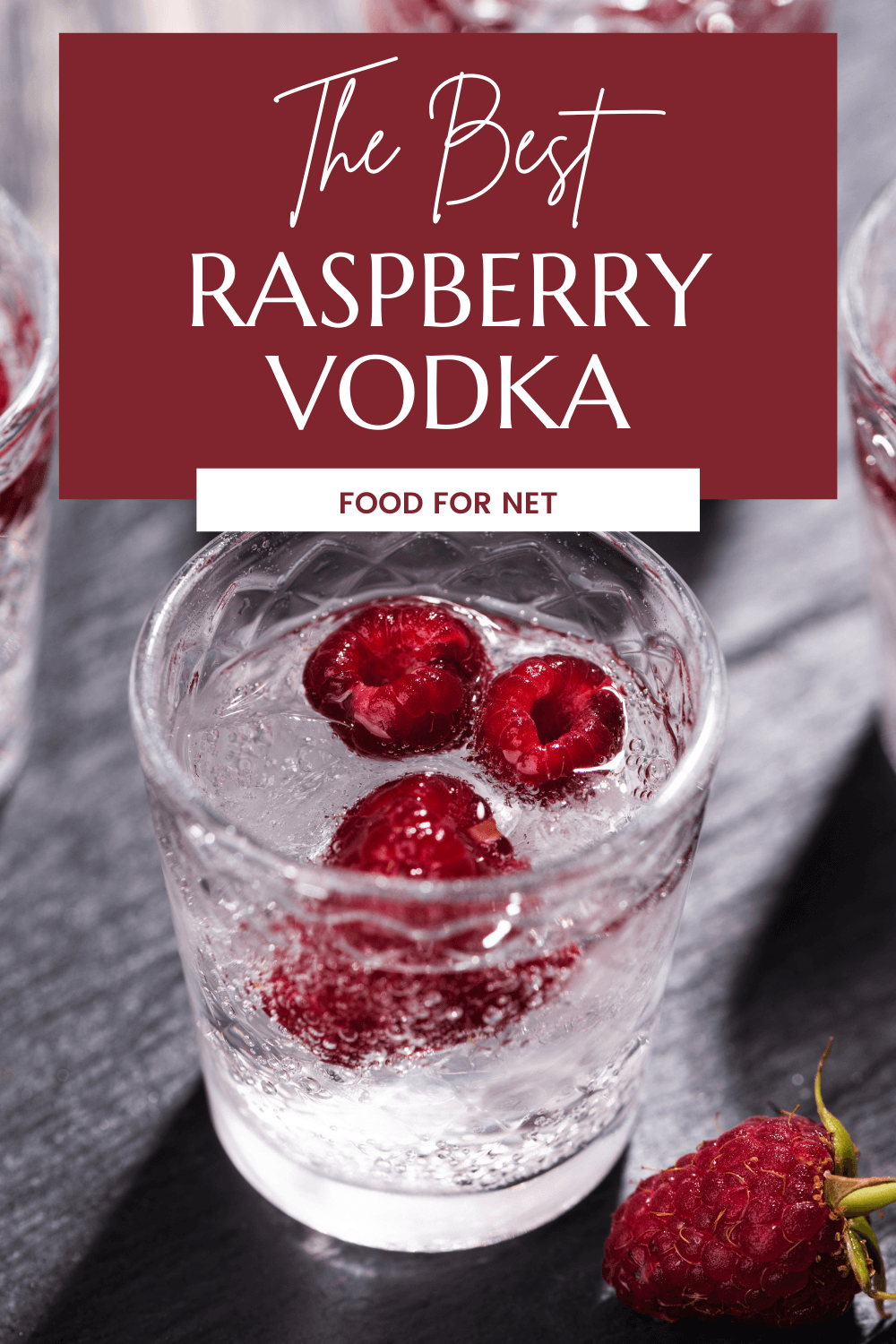 Though small, raspberries carry a strong flavor that many love. They're used in cakes, pies, smoothies, and more, in addition to being a great snack on their own. Raspberries are also an old fruit. Native to Europe, the first use and consumption is thought to have taken place in Greece, where they were highly regarded.
The bright, sweet berry soon spread to Italy and the Netherlands, then England, and eventually to North America. Now, it's grown in places all over the world. It's easily accessible to many and some places even import it during the off-season when it's not available locally. Raspberries are so popular that many places now create vodka and other spirits with raspberry flavoring!
Raspberries also come with many health benefits. They contain many powerful antioxidants as well as high amounts of essential nutrients like vitamin K, vitamin C, iron, and more. Does this mean you'll reap health benefits if you down some raspberry vodka? Probably not, but the best raspberry vodka is one that uses real, fresh fruits and natural raspberry flavor and essence. While it may not be rich in antioxidants, it won't be chock-full of extra sugars, either.
Artificial flavors often taste fake and are far too sweet, not to mention being horrible for your health. While drinks that use natural flavors may be slightly more expensive, it's worth the extra cost to ensure good quality and authentic flavors.
The Best Raspberry Vodka
1. Absolut Rapsberri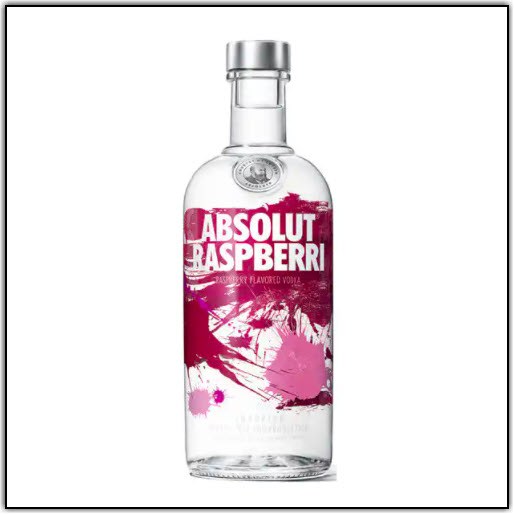 Absolut Raspberri is part of a large and diverse collection of flavored vodka produced by the legendary Absolut. The company has been around for quite some time and they're currently a world leader when it comes to vodka. Their base vodka is smooth, clean, crisp, delicious, and tastes amazing. This translates well into all their flavors – creating expressions that make incredible cocktails but also go down smooth and tasty on their own.
This flavor was released in 2004 and is made from wild raspberries found throughout the hillsides in Sweden. The aroma is strong and bright with vanilla ice cream and raspberry jam blending together. The palate is creamy with strong and delicious notes of raspberry. Notes of clean and grainy vodka are present in the background.
The finish offers more raspberry jam flavors with subtle notes of vanilla and just a touch of black pepper.
2. Stoli Razberi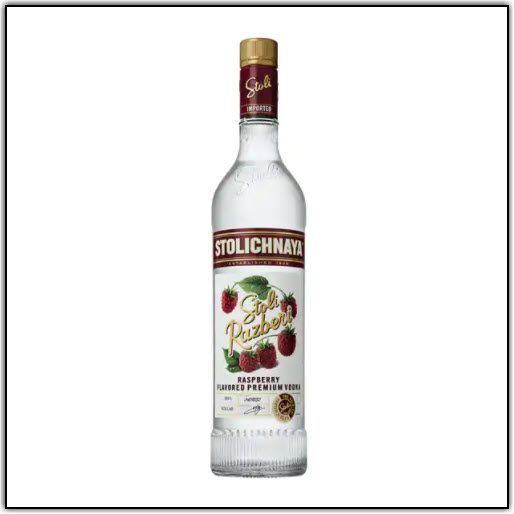 Stoli Razberi is an authentic, all-natural raspberry-flavored expression that comes from Russia. Stoli uses their award-winning standard vodka as the base, which is infused with all-natural raspberry flavors before being thoroughly filtered.
It's crystal clear in the bottle with a sugary-sweet aroma of hard candy, ripe cherries, and raspberry jam. The palate is a little more balanced with a subtler sweetness with notes of fresh raspberries, more raspberry jam, and black pepper. There is an underlying flavor of clean, fresh vodka that offers a crisp, refreshing feel to the palate.
The finish is rich with cherries and raspberries – the flavor is sweet and ripe but still dry.
3. Smirnoff Raspberry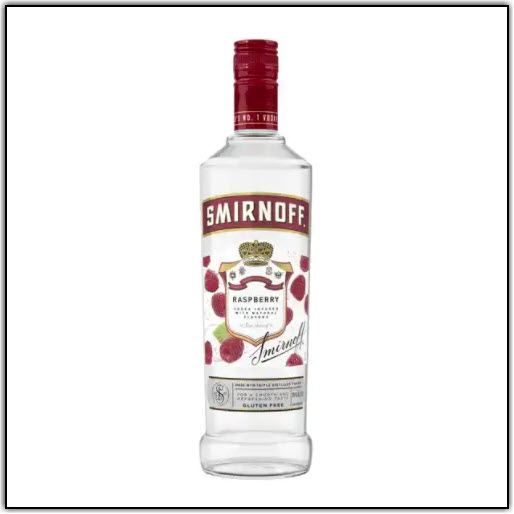 Smirnoff is another well-known, best-selling brand of vodka with a long list of delicious, authentic, and award-winning flavors in its lineup. As with their other flavors, Smirnoff Raspberry is made using their incredibly smooth, tasty, and award-winning standard vodka. This is infused with the fresh and natural flavor of raspberries to create a tart, sweet, fruity drink that's perfect for sipping or serving cocktails at your next summer party.
For an easy and delightful flavor experience, simply serve this drink chilled or on the rocks. If you want something a little more complex, lemon juice and simple syrup create a quick and easy cocktail, or soda water and lemonade give you a delightful, refreshing, and perfectly tart experience.
The nose is very fruity right off the bat with berries being strong and prominent. The palate follows with bold, strong notes of sweet, tart, candy-like flavors of raspberry sorbet. The finish fades cleanly with just a touch of spice.
4. Svedka Blue Raspberry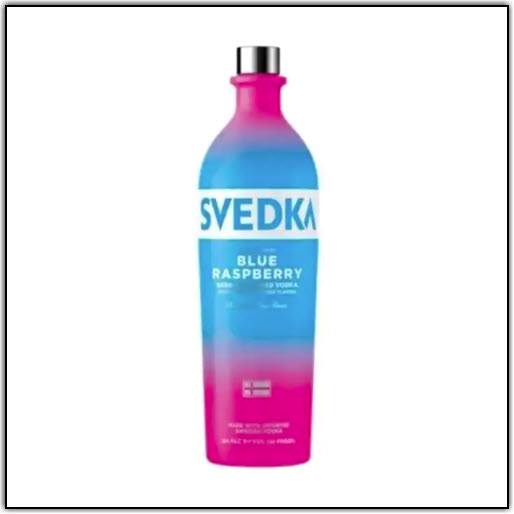 Svedka Blue Raspberry is fun and fruity, inside and out. It begins with a bright, beautiful bottle featuring a bright blue in the middle that fades into a pretty purple on the top and bottom. The drink itself is smooth, delicious, and easy to drink on its own.
The base vodka for this expression is made with only the absolute best winter wheat and spring water, distilled five times to remove all impurities. The result is a clean, smooth vodka that offers a delightful balanced sweetness. The blue raspberry flavor comes across as strong and refreshing, with sweet and delightful raspberries that feature a hard citrus twist.
The vodka is smooth and sweet enough to serve on the rocks, offering a strong enough flavor on its own to serve at your next party. Or, you can add it to some of Svedka's own signature cocktails that are sure to deliver some of the best cocktail experiences of your summer.
The aroma offers notes of lemonade and raspberry jam, with lemons and blue raspberry bubblegum appearing on the palate. The mid-palate sees more lemon and tart raspberry building up to a very tart peak with notes of raspberry syrup. It fades into a finish with bittersweet lemon, subtle raspberry, and a mild warming sting.
5. Three Olives Raspberry Vodka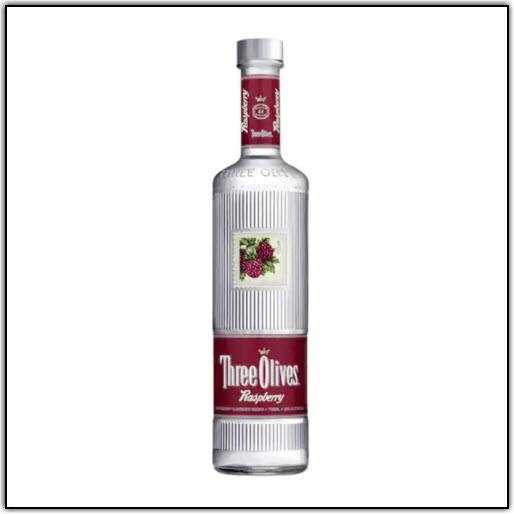 Three Olives Vodka began in 1998 and was named to honor the martini, which is so often garnished with olives. Though many purists argue that a "true" martini is made with gin and vodka is not acceptable, they disagree. They thoroughly enjoy a vodka martini and think you will, too!
Their vodka is made with English wheat and is distilled four times to ensure maximum clarity and purity. Three Olives Vodka uses this as its base. They combine it with the essence of sun-ripened raspberries to create a luxurious and fruity profile.
The aroma offers notes of dark berries and red wine, with a bit of mint in the background. The flavor is that of strong red raspberry juice which is balanced by thick, syrupy notes. The finish is tart but mild.
Raspberry Vodka Cocktails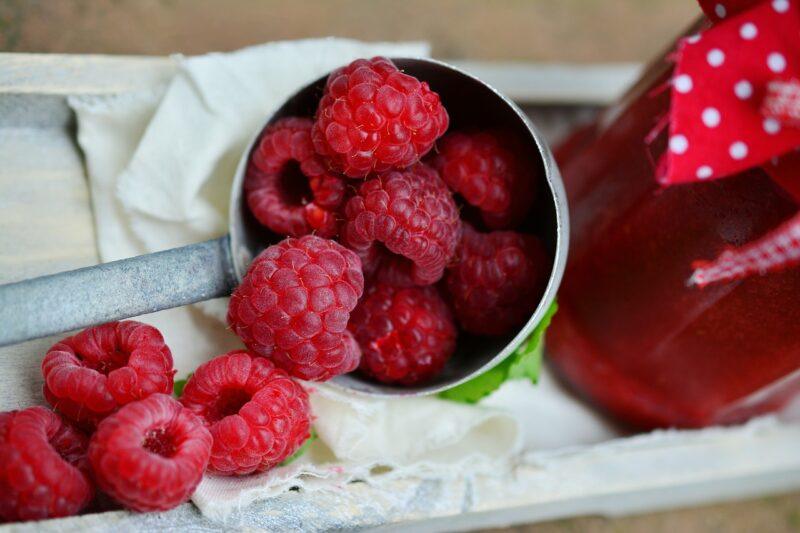 Raspberries are great because they have such a versatile flavor. They can be sweet, refreshing, tart – or a little of everything. They can be as subtle or strong as you want within the cocktail and the options are endless. There are some obvious mixers like lemonade or tonic water, but the following recipes feature a few ways to use raspberries that are a little more intuitive!
Raspberry Truffle
This easy, creamy dessert cocktail resembles the popular dessert and gives it a raspberry twist. It's also pretty boozy as drinks go, with three of its four ingredients being alcohol, so make it at your own risk and drink responsibly! The drink is so sweet and delicious it can be easy to forget it's full of liqueurs!
Ingredients:
1 ounce raspberry vodka
⅓ ounce cream
½ ounce white chocolate liqueur
½ ounce raspberry liqueur
To make, simply add all ingredients to a cocktail shaker with ice and shake it well. Strain it into your chosen glass. The result is a pretty pink color perfect for summer – garnish with a few raspberries to add the perfect finishing touch.
Raspberry Russian
The white Russian is a classic – creamy, tasty, well-balanced, and easy to make! It's also easy to play around with and recreate the drink with different flavors. One flavor that works particularly well is raspberry, and you only need three ingredients to make it work:
One part raspberry vodka
One part coffee liqueur
Milk to taste
Add the vodka and liqueur into a shaker glass with ice and fill with your desired amount of milk. Shake it until frothy, and pour into a rocks glass with ice. If you want to make it a little extra sweet or perhaps a little pinker, add some strawberry liqueur into the mix!
These ones come from Absolut, who will, of course, recommend their own raspberry vodka. It's a fantastic vodka no doubt, but these recipes will work just as well with your favorite – whatever that is! In fact, different vodkas will add different nuances to create new flavors entirely.
Love Potion
With its bright pink color and delightfully sweet flavor, this drink is perfect for any Valentine's day celebration. Whether you're serving family and friends or trying to impress a special someone, this is sure to do the trick!
Ingredients:
2 ounces raspberry vodka
1 ounce sweetened lime juice
2 ounce cranberry juice
1 ounce grenadine
Raspberries for garnish
To make, fill a cocktail shaker with ice and add all your ingredients. Shake well until combined. Strain into a martini glass, garnish with your raspberries, and enjoy! If you don't have raspberries or want to add an extra little twist, any combination of red fruits will do as a garnish.