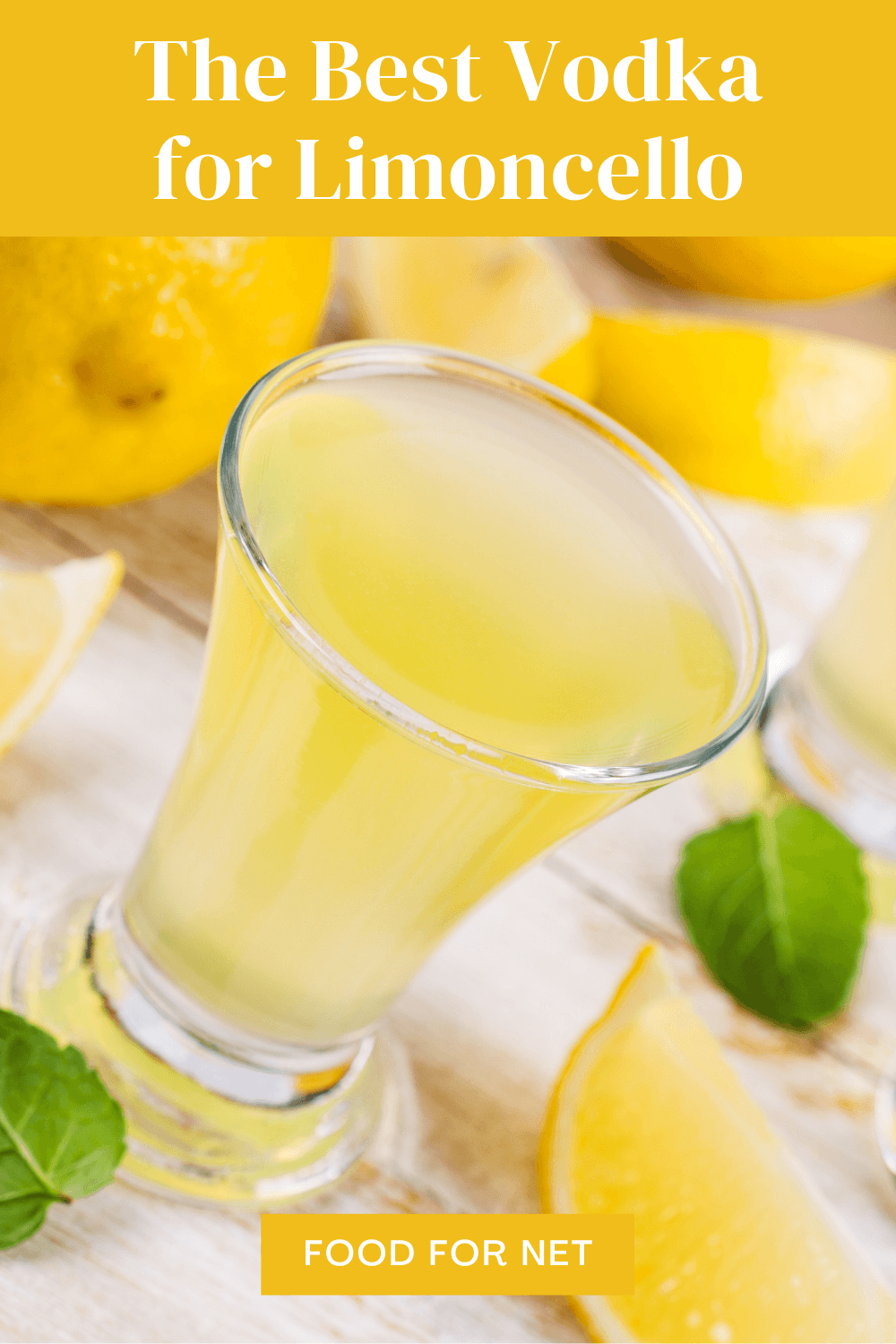 Limoncello is a unique drink that's become quite popular in Italy, where it originated. Many places produce their take on the liqueur and sell it as is, but it's also a common and fairly easy one to make at home. Because the drink tends to have such high alcohol content, the best vodka for limoncello is generally a high-proof one. This accurately replicates the drink in both content and flavor!
Knowing it hails from Italy is about the extent of what we know about the drink for sure. Its exact origin story is a little fuzzy – as many are. There are several theories and possible explanations fluttering around, so it's hard to say what's right.
It was most like invented somewhere on the Amalfi coast in Southern Italy, as this area still produces a lot of it today, but there are several islands and villages that have laid claim to it. One common theory is that it was created in Azzurra by a citrus-grove tender around 1900, while others suggest it was invented by fishermen or even monks much earlier.
The official website for the Italian Association of Wine/Liqueur Producers states that it was invented around the beginning of the 20th century at an inn on the island of Capri. Here, a local woman named Maria Antonia Farace cared for a garden full of oranges and lemons and, at one point, created a recipe for a lemon liqueur, though she mostly kept it to herself.
As the story goes, her grandson opened a restaurant following WWII and began serving a special lemon liqueur that followed his grandma's recipe. He soon became well-known for this special drink and eventually started producing in larger quantities to sell, then registered its trademark.
Though this is the "official" story given to us by local authority, it's still anyone's guess as to what really happened. At the end of the day, it's a delicious, unique, easy-to-make drink and many have successfully created their own renditions. Begin with one of the following high-proof vodkas if you'd like to give it a go yourself:
The Best Vodka For Limoncello
1. Svedka 100

Made much the same way as Svedka's traditional vodka, Svedka 100 is as smooth and crisp as can be. Only the finest winter wheat is used, made with clean, pure spring water. It's distilled five times to ensure all impurities are removed and the continuous distillation method keeps all ingredients constantly moving so nothing pools or stalls.
Bottled at 100 proof, it offers a clean, pure taste and a full, well-rounded body that makes this expression a popular choice for strong, bold cocktails. It does particularly well in cosmos or a vodka martini – it's extremely neutral, offering the best possible base for any mixed drink with otherwise strong flavors.
The nose is subtly sweet with a medicinal touch that comes from the high proof. The palate starts soft and builds up to the crisp, clean, balanced character you'd expect from a strong, neutral vodka.
2. Absolut 100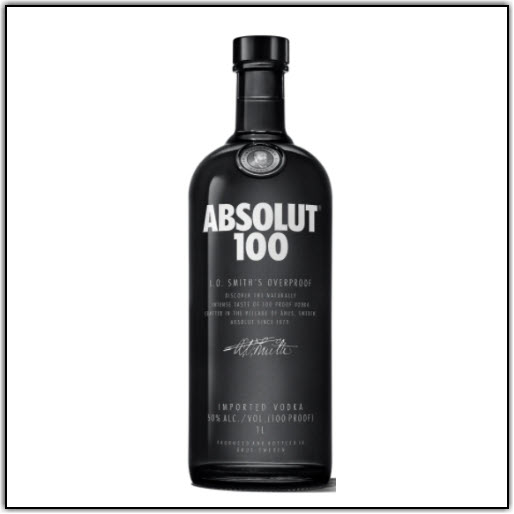 Absolut is already known for its superb, high-quality expressions and Absolut 100 takes this to the next level. Intense and smooth, this expression is super-premium and super potent. It's made exclusively from neutral ingredients and produces an extraordinary experience, further enhanced by the elegant, stand-out black bottle. With no added sugars whatsoever, the taste is as authentic as they come.
Unlike other vodkas that strive to be as neutral as possible, Absolut lets this expression have a little flavor, though drinking it straight is not for the faint of heart. The flavors you're after will come through, but not without the heat and intensity you'd expect from a 100 proof vodka.
On the nose, you'll find strong, zesty notes with a touch of grain spirit and toasted oak. The palate opens right up with the heat, followed by notes of herbs and charcoal. There's a touch of sweetness in there, but it's hard to find. The finish is crisp and grainy with a bit of heat.
3. Stoli 100 Proof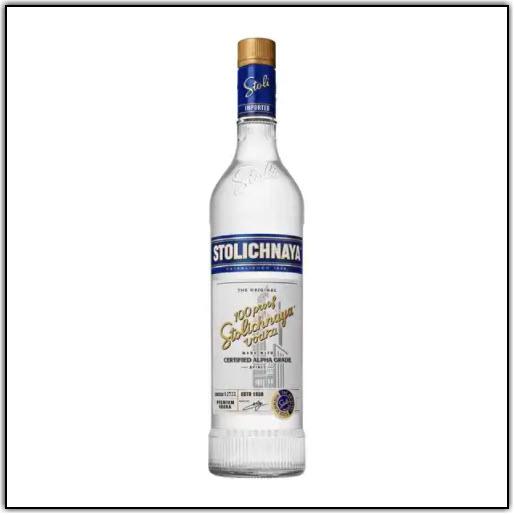 Stoli is a popular and well-loved Russian vodka, made with traditional Russian production techniques that go back to the 15th century. Only the finest, highest-quality ingredients go into this vodka that has become a staple in many homes and bars across the world.
Stoli 100 carries the same quality and tradition as their original vodka but with the added kick that comes from the higher proof. This makes it ideal for those cocktails that need a good bite or when you simply want to make something stronger.
The nose is enticing with notes of fruit peel, minerals, and marshmallows. The palate is bold and layered, with fresh, crisp flavors and a strong but smooth bite on the way down.
4. Pinnacle 100 Proof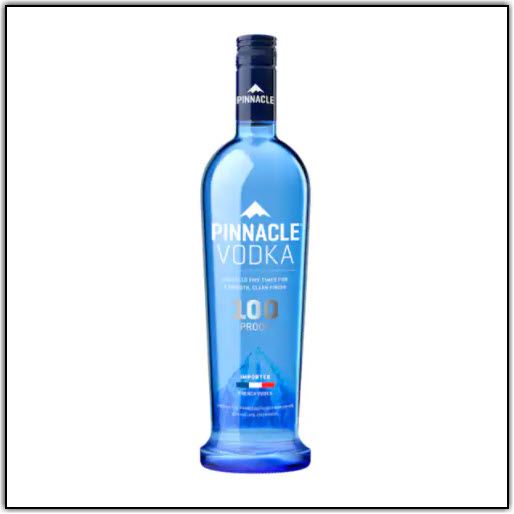 Pinnacle is a delicious, high-quality French vodka that's won more awards than any other French vodka. The original expression possesses a distinct character and undeniable smoothness – suitable for sipping but also quite mixable. The same can be said for Pinnacle 100 Proof, just with some added heat and intensity.
The expression is distilled five times to ensure maximum purity and although it's bottled at such a high proof, it doesn't compromise on quality, smoothness, or character. It's made with the same premium, high-quality ingredients as the rest of their collection, leaving it just as suitable for sipping or mixing – whatever your heart desires. It's also fantastic on the rocks.
The aroma is light, soft, and refreshing – much like what you'll find on the palate. The flavor is not overpowering but the mouthfeel is silky smooth and the taste is crisp and fresh with a touch of heat. It's perfect for your favorite high-proof cocktail, adding bold intensity to every sip.
5. Seagram's Platinum Select 100 Proof Vodka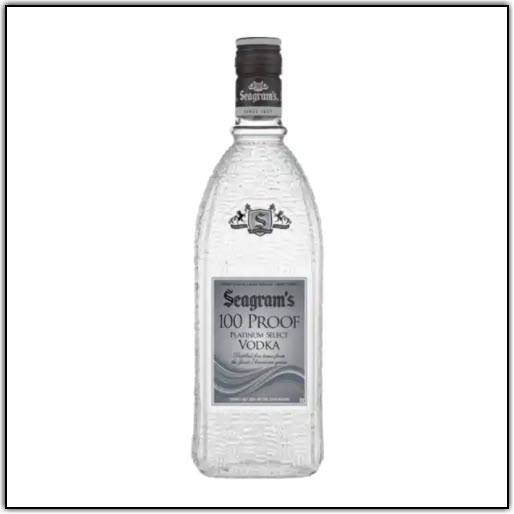 Seagram's Platinum Select 100 Proof Vodka is made the same way as their original vodka – with pure mineral-rich water and local, Indiana-grown grain. It goes through a five-column distillation process to ensure purity and clarity.
Seagram's has been around since 1857, working all the while to gain trust with their customers. Over the years, they've won many awards and are currently among the most decorated premium vodka brands out there. Despite the high proof and intense experience, this vodka does well when sipped on the rocks or even straight up – in addition to its peak performance in many cocktails.
On the nose, you'll find notes of breakfast cereal, cocoa, chocolate, and cream. The palate is oily with bittersweet vanilla bean flavors on the entry and roasted grains mid-palate, followed by sweet grains on the finish. It is surprisingly soft for such a high-proof expression.
How to Make Limoncello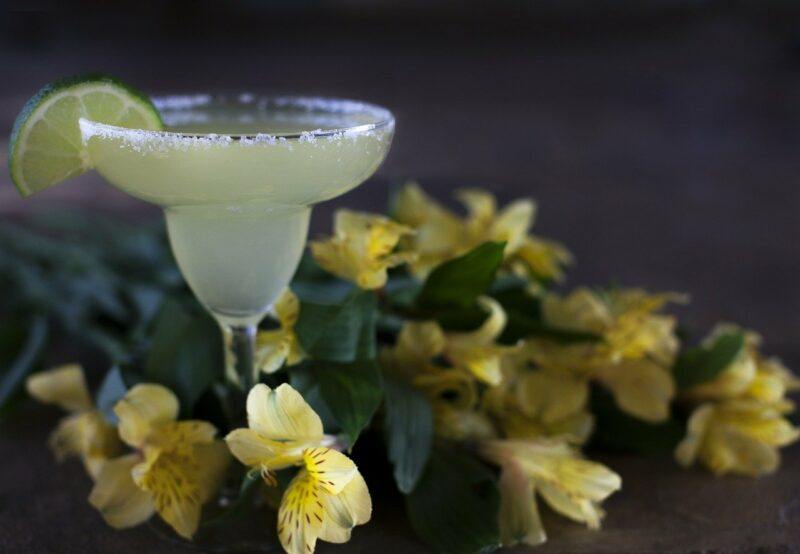 Making your own version of this intense and delightful citrus drink isn't difficult, but it does require some patience as you let the flavors infuse!
Before anything else, though, you must select your lemons. Regular lemons are fine, though Meyer lemons are a popular choice, as well. Regardless, it's worth noting that organic lemons may give you a slightly better result.
This is because non-organic lemons tend to have a wax coating which may impede the extraction when it comes time for infusing. The alcohol will also pull everything out of those peels, including any lingering pesticides or anything else – just something to consider.
Once you've chosen your lemons, ingredients, and tools are as follows, for about four cups of Limoncello:
10 lemons, washed and dried
One bottle of your chosen vodka
1-4 cups of sugar, to taste
Instructions:
Using a vegetable peeler, remove all peels from all the lemons. Try to avoid as much of the pith as possible.
Remove and discard any pith still on the peels, to the best of your ability – tiny scraps don't matter as much.
Put the peels in your chosen jar or vessel and cover them with the vodka.
Infuse the vodka and lemons for a minimum of four days, but longer if you wish.
Once infused, strain the vodka to remove all solids.
Now it's time to prepare a sugar syrup. Using equal amounts of water and sugar, bring water to a boil and stir in the sugar until it dissolves. Allow it to cool.
Mix the infused vodka with the sugar syrup by pouring the syrup into the infused vodka and stirring gently until combined.
Allow the final product to chill in the fridge for a few hours before drinking it.
Your finished Limoncello can be kept in the fridge for about a month without spoiling, or in the freezer for up to a year.
Fun tip: once you've mastered the recipe, you can copy it with any other citrus fruit for a new take on the tasty drink!