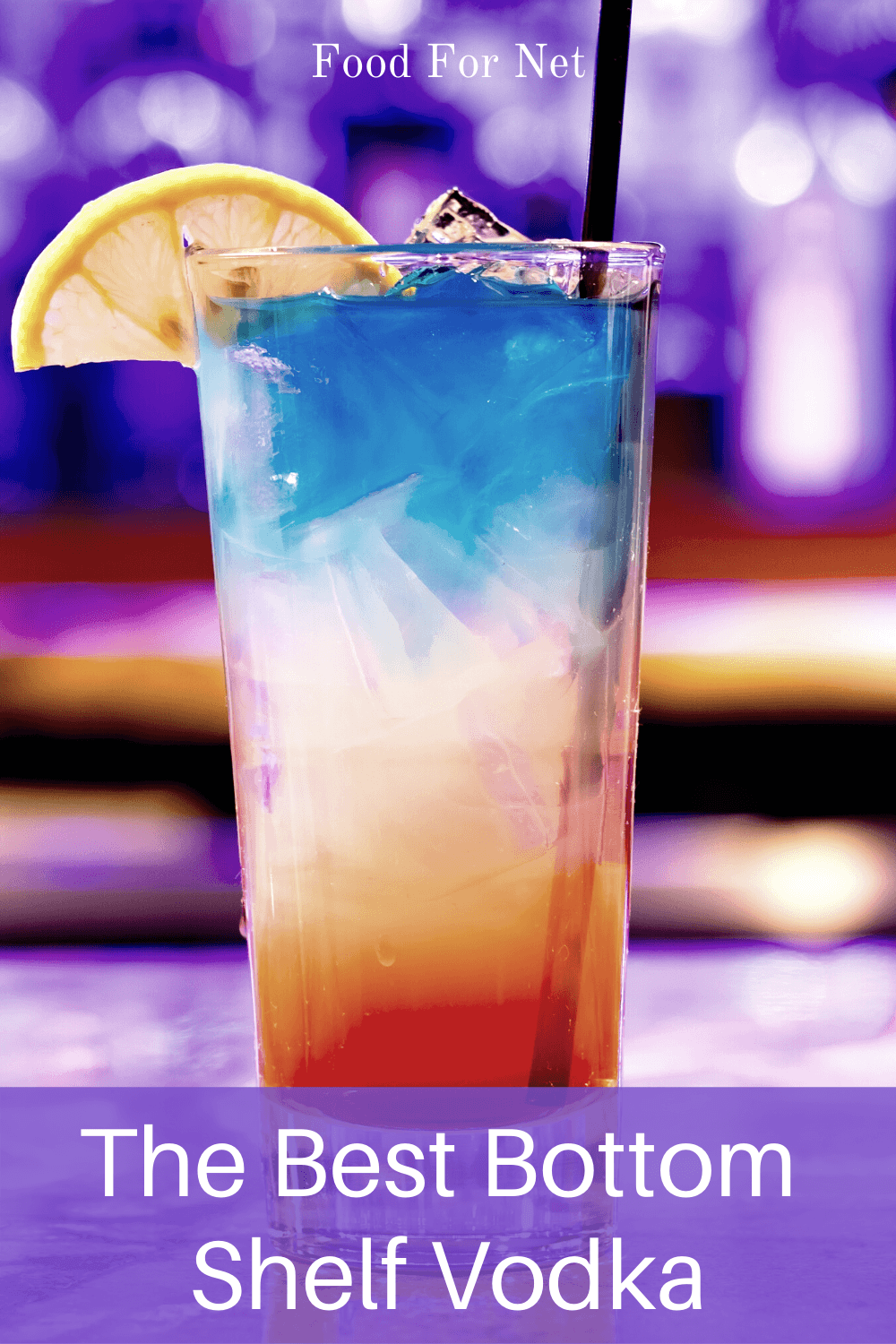 Vodka is a highly refined and processed spirit that is generally intended to have no strong or distinctive flavor and aroma. That hasn't stopped some distilleries from going against the grain and making a more flavorful vodka here and there, but they're often pretty neutral. So how then, does some vodka cost $200 or more while others hover around $10-20 when there's no flavor to look for?
The answer largely comes down to the process. Some believe that the more times vodka is distilled, the better quality it'll be. This is debatable and some refute it, but nonetheless, many companies tout their heavily distilled vodka by specifically advertising it as being distilled ten times or more. Other factors can include things like the ingredients used – potatoes vs grain, etc. – where the water is sourced, and even where it's made as climate can sometimes play a role.
At the end of the day, though, vodka is simple and unaged and it often comes down to preference. Some of the more expensive bottles may be better tasting and smoother for sipping if that's your thing, but it's actually some of the best bottom-shelf vodkas that perform the best in cocktails. And this is good because if you want to make cocktails for a whole party, the cheaper your booze is, the better!
That said, it's best not to use bottom shelf vodka when you're cooking. Doing so can add some unappealing flavor notes and perhaps even ruin your meal.
Best Bottom Shelf Vodka
1. Wodka Vodka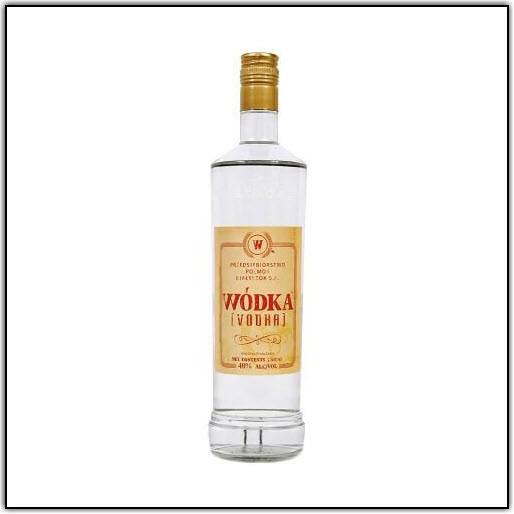 Wodka Vodka is one of the cheapest vodkas out there, but don't let that fool you. For the price you pay, it's an extremely good vodka. It's distilled five times and charcoal filtered twice – about on par with many of its more expensive counterparts. It's made from quality Polish rye and the result is clean and versatile vodka.
The nose has a bit of an alcohol aroma, which quickly passes in favor of the graininess and rye. The palate also offers a nice grain character and strong notes of rye. The mouthfeel is creamy and it has an average-length body. The finish has a nice spicy kick along with some alcohol heat.
Even with the kick on the end, it's a good base vodka for many cocktails due to the clean, neutral body and cheap price tag. You can make drinks for a whole party and the vodka will only take up a fraction of the budget!
2. New Amsterdam Vodka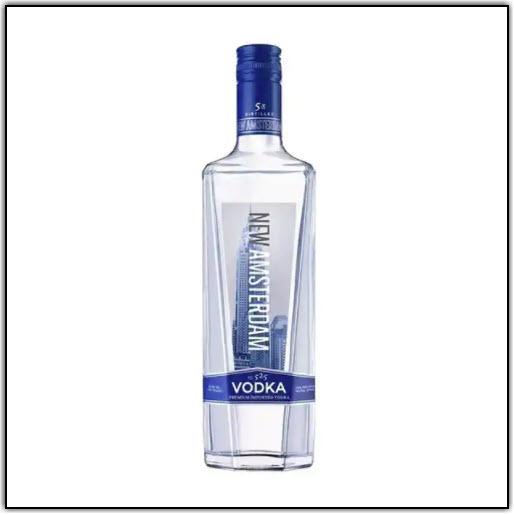 New Amsterdam Vodka was launched in 2011 and it was the result of a great passion for amazing vodka. Distilled five times and charcoal filtered three times, the clean, crisp taste and wonderful smoothness offer lots of bang for your buck given this expression's wonderfully affordable price.
The value doesn't stop there, though. They use only the finest water and select their grains very carefully. Their attention to detail paid off handsomely, too, when New Amsterdam Vodka became the fastest spirits brand in history to reach one million cases sold.
This cheap vodka was also given a score of 93 points by the Tasting Panel in 2016 and some deem it smooth and flavorful enough to sup on its own.
It's clean and simple on the nose, with just a touch of sweetness going on. The palate is medium-bodied with the same moderate sweetness and a slick mouthfeel. The finish offers a gentle burn with a slight bittersweet undertone but remains pretty neutral overall. The limited, subtle palate makes it an amazing candidate for almost any vodka cocktail you can think of.
3. Finlandia Vodka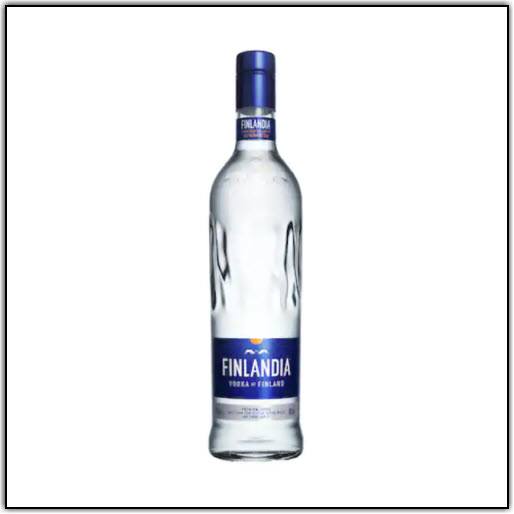 Made in Finland, Finlandia Vodka is crafted from glacial spring water that is entirely untouched. They believe that that the thousands of years old moraine the water naturally filters through is enough to adequately purify the water. The vodka is made from quality Finnish barley where they believe the summer weather provides the best growing conditions for the best possible quality.
On the nose, it's brief and subtle, offering a few soft grainy notes. The palate offers a sweet lemon balm flavor on the front which leads to a bit of spice as the lemon flavor slowly becomes more dominant. There is a light mineral undertone as you reach the finish.
Overall, the palate on this one is quite light and the flavors that are present are traditional, subtle, and versatile. Some may enjoy it as a refreshing sipper on its own, but these qualities make it an exceptional cocktail base.
4. 360 Vodka

360 Vodka has a lot going for it in addition to its fantastically affordable price tag. To begin, it's quadruple-distilled and filtered five times for optimal taste and smoothness. It's also one of the very first eco-friendly vodka brands. The vodka has won awards for quality, taste, and its environmentally-friendly packaging!
One of the ways in which the company remains as eco-friendly and sustainable as possible is by sourcing their grain locally. This reduces their footprint but also ensures quality as they can see exactly where the grain is coming from.
On the nose, it offers a clean, crisp aroma with a touch of floral notes and no cloying whatsoever. It has a slightly oily mouthfeel with a medium body. There is a mild bite to the flavor as you sip followed by a dry, grainy flavor and a bit of smooth heat on the finish. Overall, the palate is quite dry, making it a particularly good choice for dry cocktails such as a martini.
5. Deep Eddy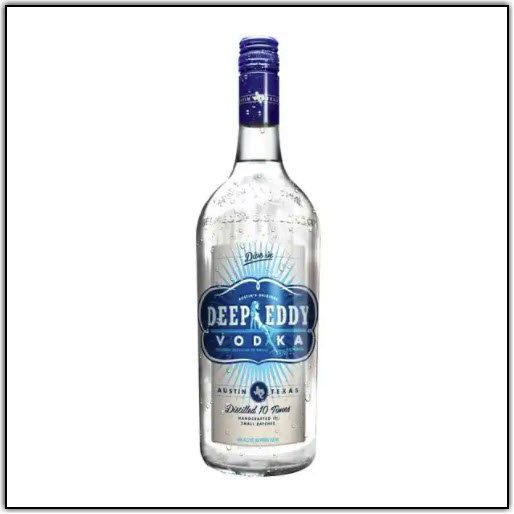 Perhaps the smoothest of all our bottom shelf selections, Deep Eddy is distilled a grand total of ten times and filtered eight times through their special system to ensure a perfectly smooth finish with no bite whatsoever.
The vodka is made from 100 percent corn and finished with the finest Texas water. Its use of corn exclusively makes it naturally gluten-free which is a bonus to those that must be careful about such things. They promise a smooth finish, but the rest of the profile is rather unique.
The aroma is close to a peppermint-like candy with a soft sweetness. The mouthfeel is soft at first but it quickly becomes quite dry with a similar sweetness on the palate. The finish is a little bitter with a touch of peppery spice. It may not be the best sipper around but it performs extremely well in a variety of cocktails and mixes beautifully with all kinds of favors.
Fun Ways to Use Cheap Vodka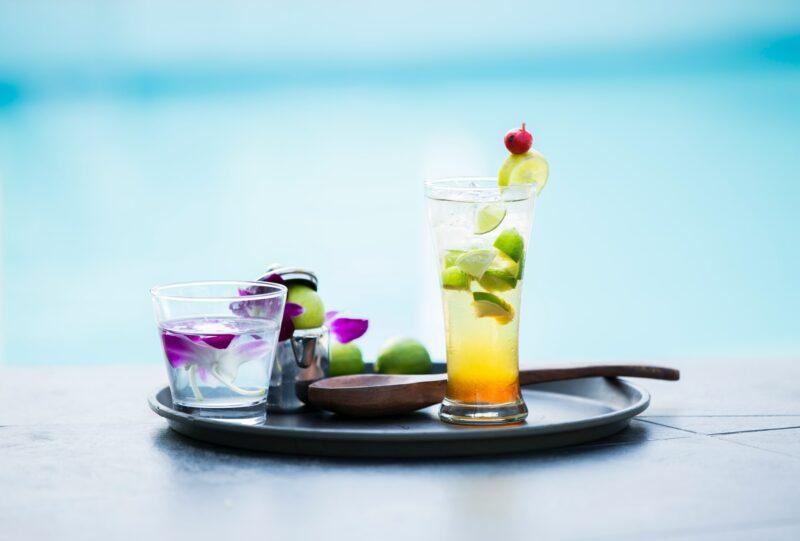 We know our cheap vodka is great for cocktails – some are even absolutely delicious when paired with certain flavors. However, they're not always the best sippers simply because they were intentionally made to be a cheaper bottle.
If you're feeling lazy and/or you just want a break from mixing up drinks all the time, there are some fun ways to use your bottom-shelf vodka to either make it taste better or give it a whole new purpose!
Adult Popsicles
This one is incredibly simple but so fun! Combine your vodka with any fruit puree and freeze the mixture for a fun, summery adult version of your favorite childhood snack! You can also try blending up whole fruit for a fresher taste.
Pasta Sauce
When used properly, the flavor of vodka lends itself nicely to a tomato sauce. Put a combination of crushed plum tomatoes, Italian herbs, and some heavy cream into a pot and bring it to a simmer. Add a shot of your vodka and wait until the sauce thickens nicely. For a nice finishing touch, add a few dashes of parmesan.
Mix this creamy delight with your favorite pasta, rice, veggies, or anything that needs a little something extra!
Shrimp
Another exceedingly simple way to spice up your vodka repertoire is to add a splash of it to your next shrimp stir fry. It removes some of the fishy flavors which some are always grateful for while adding a nice complexity to the dish with very little effort.
Most of the alcohol will evaporate as it cooks so you don't have to worry about the dish having any adverse effects on those eating it!
Homemade Mouthwash
Mouthwash is an easy thing to add to your routine, but it's also an easy thing to forget at the store! You can repurpose your old cheap vodka and make your very own mouthwash. In addition to saving money, you can pick your flavors and come up with new combinations.
To make it, simply combine your vodka with a few drops of your chosen oil and let it sit for a couple of weeks. The waiting is tedious but at least it still requires minimal effort. Once it's well-combined, your new mouthwash is ready to go – just make sure you're spitting it out after each rinse!
Better Pie Crust
This one may sound crazy, but switching cold vodka out for water in a pie crust recipe will produce a significantly flakier result – and many agree that the flakier the crust, the better! It also makes the dough easier to work with which is a huge bonus, especially if you're new to homemade pie crusts.
Related Content