For many years vodka has been known as the go-to spirit for mixers and cocktails, largely due to its neutral taste and low price tag. There are many vodkas that are perfect for this – but the spirit, in general, is evolving. Some brands are moving away from the completely neutral expectations and creating something with more flavor notes.
Others are going a step further and using the best possible methods and highest-quality, sometimes organic ingredients. This usually increases the price, but many are willing to pay it since these things yield a much better result. Subtle flavors, fresh aromas, creamy palates, and smooth finishes are starting to show up in the best sipping vodka options, and people are loving it.
If you've never thought of vodka as something to serve neat, perhaps it's time to start! These premium vodkas aren't limited to just sipping, either. Add them to your favorite cocktails and you'll see a difference in flavor and texture even when mixed with other ingredients. Impress your friends or enjoy a luxurious drink on your own – either way, these vodkas measure up.
The Best Sipping Vodka
1. Reyka Vodka

Reyka Vodka comes from Iceland, where it's made in small batches from clean, pure glacial water. It's filtered through lava rock and distilled through a Carter-head still. Not only is it one of the most premium brands of vodka coming from Iceland, but the entire process is emission-free. They rely solely on geothermal energy, meaning you can enjoy this vodka however you please, completely guilt-free, knowing it has zero impact on our precious environment.
Not only is it one of the best and smoothest vodkas on the market, but it's among the purest – thanks to that ancient lava rock. The Carter-head still used by Reyka is one of only six in the world, and the location is surrounded by glaciers, huge waterfalls, underground volcanoes, and dancing Northern lights. It's a most unique and magical place fitting for a unique and premium vodka.
The aroma offers floral notes with a hint of vanilla and fresh-cut grass. The palate is sweet and gentle, opening with lemon, lavender, rose, and a touch of pepper. The finish is grainy and warming with a touch of citrus. The smooth taste and mouthfeel make it a wonderful sipper, and the subtle flavors make it quite enjoyable on its own.
2. Russian Gold Standard Vodka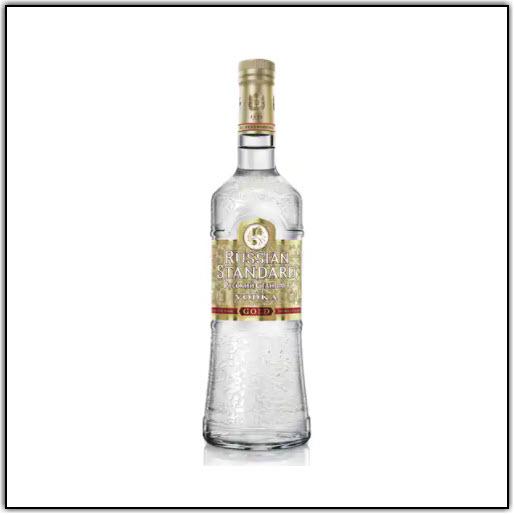 Russian Gold Standard Vodka starts like any other vodka. Winter wheat grown in the Black Steppes is combined with pure glacial water from Lake Ladoga. This is distilled and then filtered through charcoal four times.
What makes this expression stand out is its infusion with Siberian ginseng throughout the process. This was inspired by an ancient recipe and while this doesn't officially make it a flavored vodka, there is more to it than your typical neutral spirit.
The aroma offers notes of pepper, almond, and minerals. The mouthfeel is warm, creamy, and wonderfully smooth. The palate brings notes of caramel, vanilla, and fresh cream. It's both the feel and subtle flavor of this vodka that makes it ideal for sipping, serving chilled, or going on the rocks. It even has a beautiful embossed bottle that only adds to the feeling of elegance as you sip this unique, delightful vodka.
3. Nikka Coffey Vodka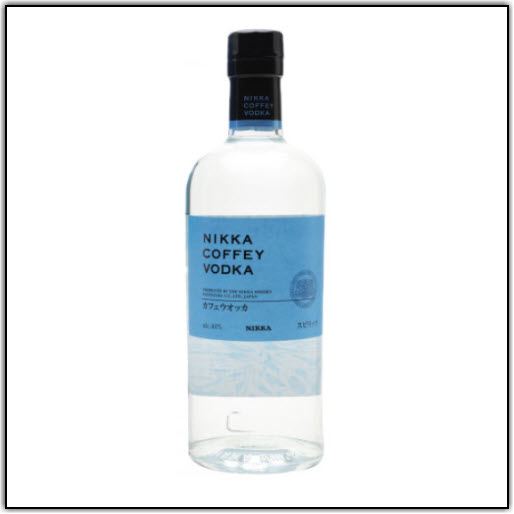 Though Nikka is known for its whiskies, Nikka Coffey Vodka is just as spectacular. Distilled with the very same continuous still used for their whiskey, the result is something so tasty, so silky, and so smooth you'll never want to mix it with anything.
It all began with Masataka Taketsuru, now known as the father of Japanese Whiskey. He studied and prepared to take over his family's sake business, but found himself much more intrigued by whiskey. He attended the University of Glasgow and became the very first Japanese to study whiskey-making. He apprenticed for a while before moving back to Japan and eventually producing the country's very first single malt whisky.
It was in 1934 that he opened Nikka Whiskey Co. This expression is the company's first-ever vodka and it's been a roaring success.
You'll find subtle notes of peach on the nose followed by a clean palate with notes of fruit and a smooth finish.
4. Beluga Transatlantic Vodka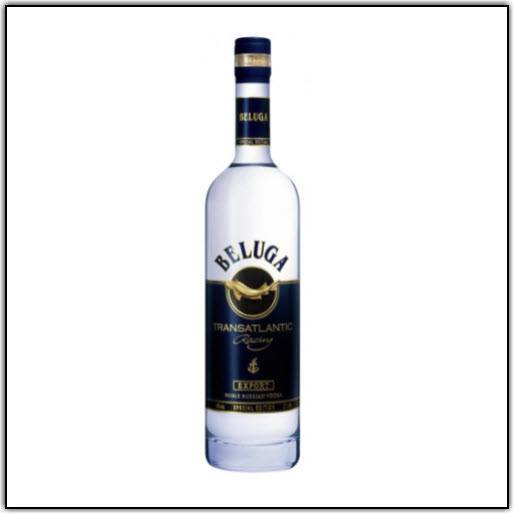 Beluga Transatlantic Vodka is a super premium expression made in Siberia and named to honor the Russian yachting team. This expression is made from the purest of artisan waters found in the heart of Siberia, 300 meters below the surface. The distillery is nestled in the most serene location and uses only the most innovative methods and technology.
Regular Beluga Vodka is washed through quartz sand, triple-filtered in graphite columns, then put through the quartz sand once more. This is to neutralize the harsh smell of alcohol and enhance the rich, soft taste of the final product.
Where the Transatlantic Vodka differs from most is that it's filtered through natural cotton. This gives it a delicate, refreshing profile and an extra dose of smoothness.
The nose is fresh and crisp followed by a creamy mouthfeel and malty notes on the palate. This is followed by notes of spice, lemon zest, and freshly baked bread. The finish is just as smooth as the entry and leaves on a refreshing note.
5. Tito's Handmade Vodka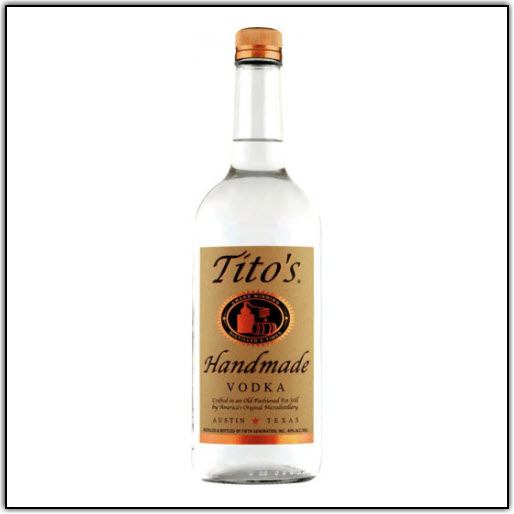 Tito's Handmade Vodka is produced in Texas and managed to beat both Grey Goose and Belvedere during its first-ever San Francisco Spirits Competition, where it was named best in class and awarded with a unanimous double gold medal.
Founded by Bert "Tito" Beveridge II in 1997, Tito's was the first legal micro-distillery to operate since prohibition. This handmade vodka is made with yellow corn instead of the more commonly used potatoes or wheat, giving it a mild but sweet aftertaste. The vodka is distilled six times, as Beveridge determined this was the perfect number.
On the nose, you'll find refreshing aromas of spice and corn. The palate follows with a creamy mouthfeel and a sweet entry. Notes of spice and corn appear on the tongue as well and the smooth finish offers some nuttiness and a touch of pepper before fading into that sweet, lingering aftertaste.
Tips For Sipping Vodka

The idea of sipping vodka slowly or drinking it neat may be new to you – if so, you're in for a treat! Don't just toss some in a glass and throw it back, though. There is a process to follow and some things to keep in mind to maximize the experience.
Choose Your Vodka
The first step is choosing the best vodka. Anything from this list is a good place to start, but going forward you can examine the base ingredients to get an idea of the flavor you're in for. The following is a good guideline, though it's important to remember that there are exceptions to every rule:
Potato vodka often has a creamy palate and sight earthy tones in its flavor.
Corn vodka is usually on the sweeter side with more alcohol heat.
Wheat vodka is viscous in the mouth and clean on the palate.
Rye vodka is spicier, often with notes of pepper on both the nose and the palate.
Blended grain vodkas are typically the most neutral.
Chill it
Once you've chosen your vodka, the next step is to chill it. Unlike whiskey or brandy, you're unlikely to enjoy even the best sipping vodka if it's warm.
You can do this by storing the bottle in the freezer, chilling your desired glass before serving, or both! If the bottle isn't in the freezer and you don't want to wait to chill a glass, try swirling the vodka with a few ice cubes and then straining it into your desired glass. This will do the trick but may not get it as cold as you'd like.
On The Rocks
Another way to chill the vodka is to add ice cubes and leave them there. Of course, this also waters the spirit down over time. For some, this may be part of the goal. If you find the drink is too harsh or intense for you, adding some water will mellow it out.
If you're relaxing and have time to spare, adding ice cubes is a good way to go. If not, a splash of water also does the trick. Though the flavor may become diluted, so will the harsh notes and the vodka will be much easier to drink. You may become more used to the intensity over time if you continue to enjoy your vodka this way.
Go Slowly
Unless you've deliberately broken out the vodka to take shots, sip it slowly and enjoy! Swirl the drink in your glass first, breathe in the fresh aromas, and take small sips. This is how you'll get the full experience and find every note the distiller left for you.
Related Content