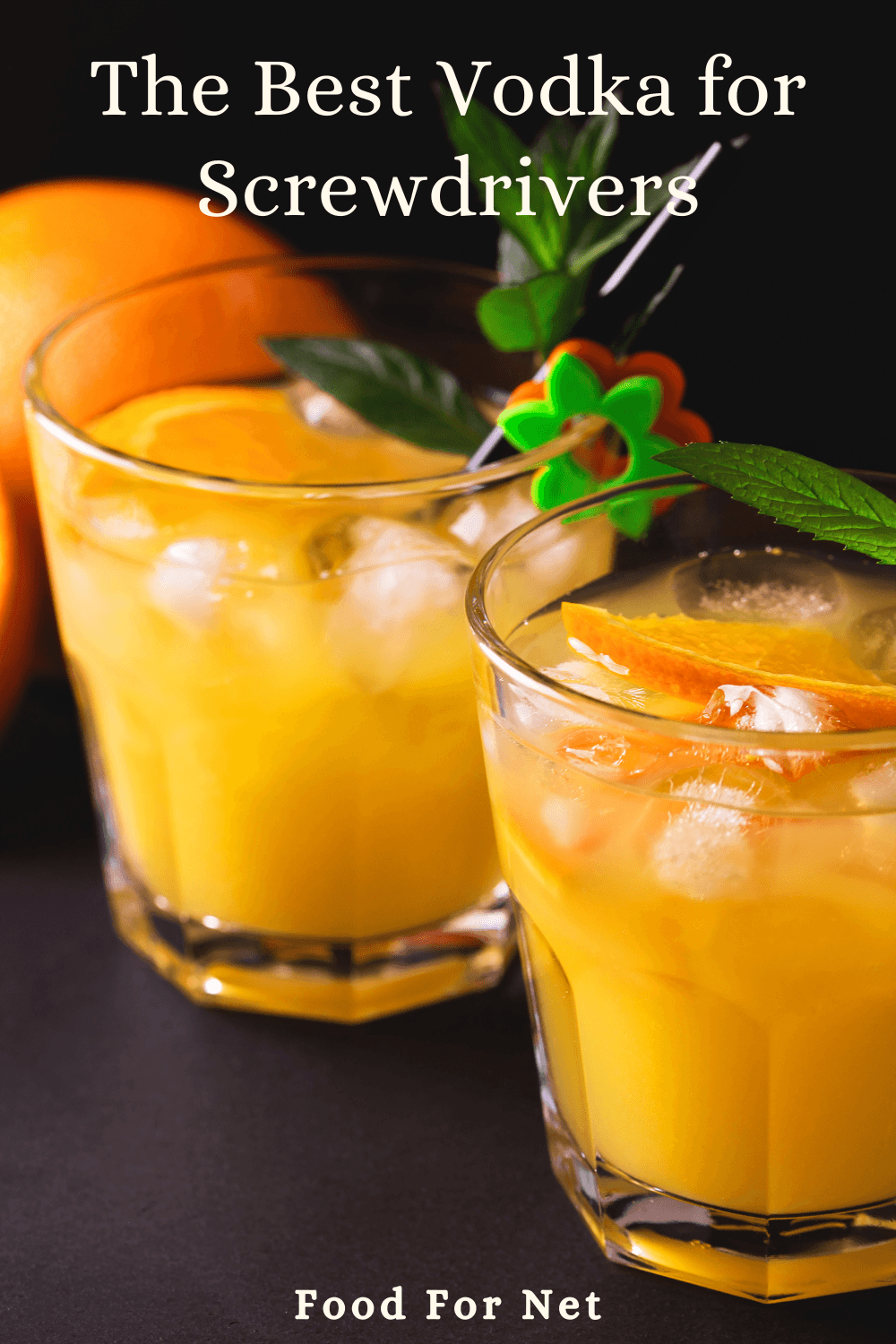 Simple and versatile, the screwdriver is one of the world's first vodka-based cocktails. Most cocktails have at least three ingredients, but the screwdriver features only two: vodka and orange juice. This makes it easy to craft a classic while also offering endless opportunities for experimentation and variation. This can range from simply trying different types of vodka and juice together, to adding more ingredients and introducing additional flavors.
Many cocktails have dodgy histories, unknown origins, and/or multiple people trying to take credit for their invention. This isn't the case for the beloved screwdriver – its story is simple. It began many years ago when American oil workers were working in the Persian Gulf. Orange juice was a common beverage and they soon began secretly adding vodka while on the job. Limited in resources, they simply used what they had on hand and stirred the drinks with a screwdriver.
Thankfully, you don't have to hide your indulgence in this delightful drink so you can take your pick when it comes to juice and vodka. There are plenty of options, but the best vodka for screwdrivers is one that's either high-quality and quite neutral, or has a light citrus flavor to compliment the tart sweetness already present in orange juice.
The Best Vodka For Screwdrivers
1. Square One Cucumber Vodka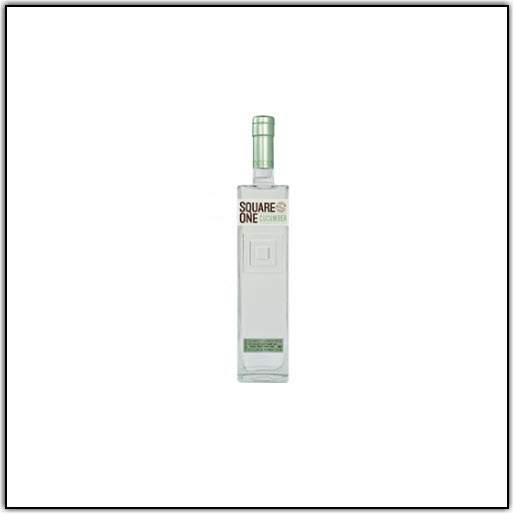 Square One founder Allison Evanow was inspired by the farmer's markets of Marins County in California. Formerly the head of marketing at a winery, she set out to create her very own vodka from scratch. Square One Cucumber Vodka is infused with real, organic cucumbers and uses the Square One Organic Vodka as a base.
The base vodka is made from organic rye grains harvested in North Dakota. The climate there is cool and dry which creates exceptionally plump and flavorful grains. This vodka has a profile of nuts and spice with a bit of vanilla.
The infusion of cucumber brings nutty rye and fresh herbs to the nose and introduces bold notes of cucumber to the palate with a salty undertone. The finish is quite cool and refreshing with more cucumber and a touch of black pepper and other spices. Drink Spirits called it the "best of both worlds."
2. Hangar 1 Buddha's Hand Citron Vodka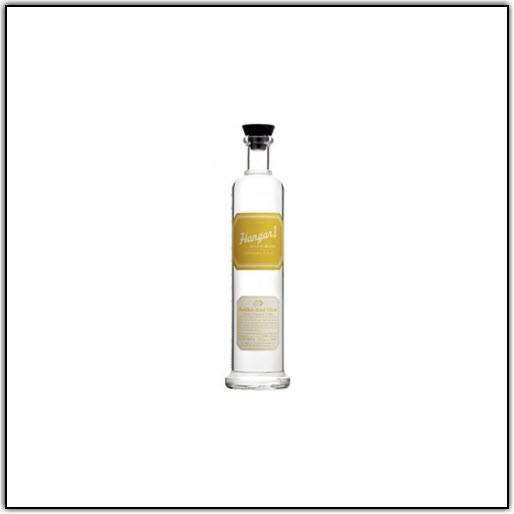 Hangar 1 is aptly named considering the award-winning craft spirits are made in a legitimate airplane hangar. This offers ample space to create their masterpieces and it also makes for a pretty cool setting in general.
Their straight vodka is also distilled from Viognier grapes. While delicious and unique, these grapes aren't easy. They must be harvested only when they're fully mature, which happens in a short 24-48 hour window. Once harvested, the grapes are pressed, fermented, and distilled on the same day to ensure maximum freshness.
This vodka is then blended with vodka made from wheat which balances the sweet, bold notes in the grape vodka and is bottled by hand.
Hangar 1 Buddha's Hand Citron Vodka blends its straight vodka with an ancient citrus fruit called Buddha's Hand. That fruit is related to the lemon but has a milder flavor that adds hints of basil, jasmine, and apricot to the bold, sweet notes of citrus that dominate the palate. Warmer hints of cinnamon, pepper, and other spices appear more subtly.
3. Grey Goose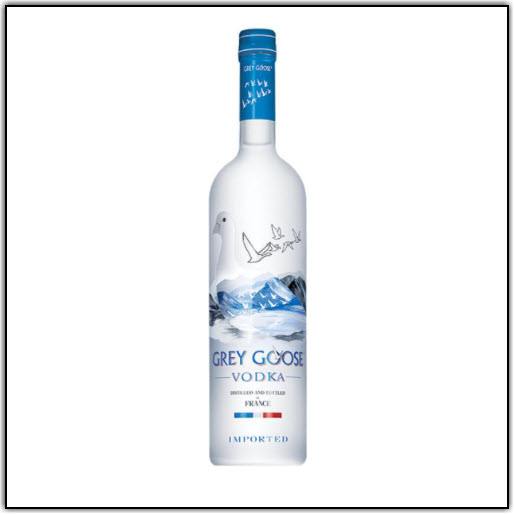 Grey Goose is a global classic and you simply can't deny the quality. Grey Goose is your familiar go-to when you want the perfect, delicious, premium quality screwdriver. Experimenting and trying new things is fun, but sometimes, you want to kick back and relax with what you already know.
Produced in France, Grey Goose uses water from a natural spring in the Cognac region and is filtered through Champagne limestone. The vodka is made from soft winter wheat, grown and sourced locally in Picardy, which is known as the "breadbasket" of France.
It's soft and delicate on the nose, offering lovely floral notes and a background of vanilla and nuts. There is a hint of sweetness in the palate with the noticeable flavors of pepper and minerals. The finish is bold with a touch of toffee flavor.
4. Crop Meyer Lemon Vodka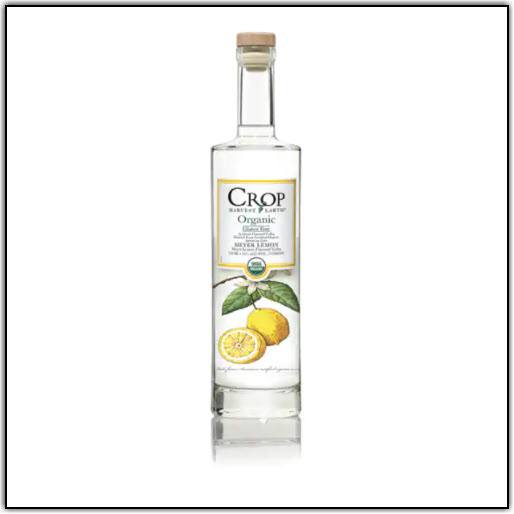 Crop Meyer Lemon Vodka uses USDA-certified organic corn that's grown right in the United States. Crop's goal with this vodka is to balance sweet and tart flavors into a perfectly delicious vodka that represents the best of both worlds. Their vodkas are also completely free of artificial additives, chemicals, pesticides, etc so you can rest assured they are as pure and natural as can be.
They also boast such an efficient distillation process that no charcoal filtering or carbon treatment is necessary.
The aroma is fruity, intense, and clean, with an unmistakable mix of lemon and orange that can only be credited to the Meyer lemon. The nose is an exciting start and the palate gets even better – offering bright, crisp notes of Meyer lemon with the perfect balance of sweet marshmallow and tart pineapple.
The mix of orange and lemon in the profile with its perfect balance of sweet and tangy is what makes this vodka the perfect complement to a screwdriver. Citrus and orange are already present in the orange juice so this sweet, delightful vodka only brings out the best of the orange juice while offering amazing flavors of its own.
5. Sobieski Vodka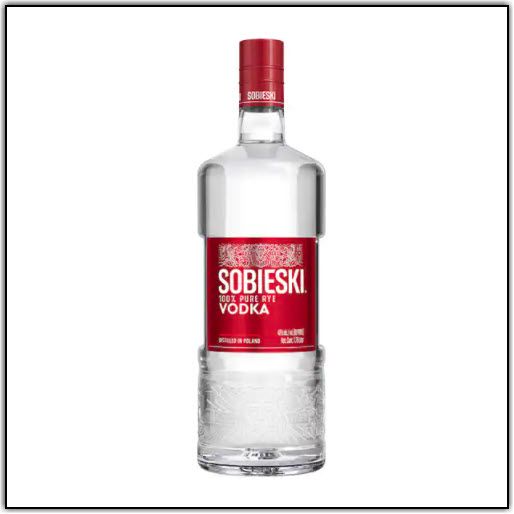 Made with 100 percent pure rye and beautiful, crystalline water, Sobieski Vodka is named after a king. This is fitting as it's crafted in the highest column still in all of Europe and is one of the smoothest, purest vodkas in the world with unparalleled silkiness in the mouth.
Sobieski comes from Poland, where premium, expensive vodkas are common. Sobieski stands out as a quality vodka that doesn't break the bank. It's known by many as "real vodka" because it's so pure and so wonderfully neutral. It's a popular staple in bars as it makes for easy shots and mixing.
The nose is extremely clean, offering only a sweet but light note of vanilla and cream. The palate is similar but slightly stronger. Its texture is rich, buttery, and slightly dry with a touch of caramel on the finish.
How to Improve Your Screwdriver

The screwdriver is indeed simple and easy, but that doesn't mean you can't screw it up, or make it better. The type of juice you use matters just as much as your vodka selection. Some of it comes down to quality and flavor while preference does play a part. Do you like it on the sweeter side, or do you prefer to play up the citrus?
Either way, there are a few simple things you can tweak to make your screwdriver better than ever.
Fresh Squeezed Orange Juice
To begin, use fresh-squeezed orange juice if you can! Not only is this a healthier option but it offers the freshest and most authentic flavor. It doesn't take very long to squeeze enough juice to make the drink. If this isn't possible, look for the most natural orange juice you can at the store.
Flavored Vodka
For a truly classic screwdriver cocktail, you'll want to use a classic, neutral vodka. That doesn't mean you can't also play around with flavors, though! Many flavored vodkas will add a unique and interesting touch to the drink and you may find a combination you like just as much as the original!
Citrus flavors are a good place to start as they complement the orange juice well. If you want to get even a little more adventurous, berry or cucumber vodkas add some depth and contrast. Vanilla vodkas are an excellent choice if you want that perfect balance of sweet and citrus.
If you're feeling really crafty, you can even experiment with your own infusions. Infuse regular vodka with whatever combination of fruits, herbs, and spices you want, and try it with your favorite orange juice! The options here are literally endless and you may just discover something brilliant.
Add Soda
Adding regular club soda or even ginger ale is a great way to lighten the drink up a little while adding some fizz. To maintain this flavor but make it extra boozy, add sparkling wine! Either way, this is a fun way to add some flair to the simple drink.
Add Fruit
The base of orange juice makes this drink naturally fruity. You can add to this by garnishing with fruit, topping the drink off with some whole fruits, or muddling them in the glass. Lemons, limes, or oranges are obvious choices here but you can try just about anything. Kiwis add a nice balance as do berries and peaches. Don't be afraid to add some of your favorite fruit – whatever that is – and see how the flavors work!
You can spice up the drink even further by adding some soda/wine and fruit to make a delightful, custom cocktail.