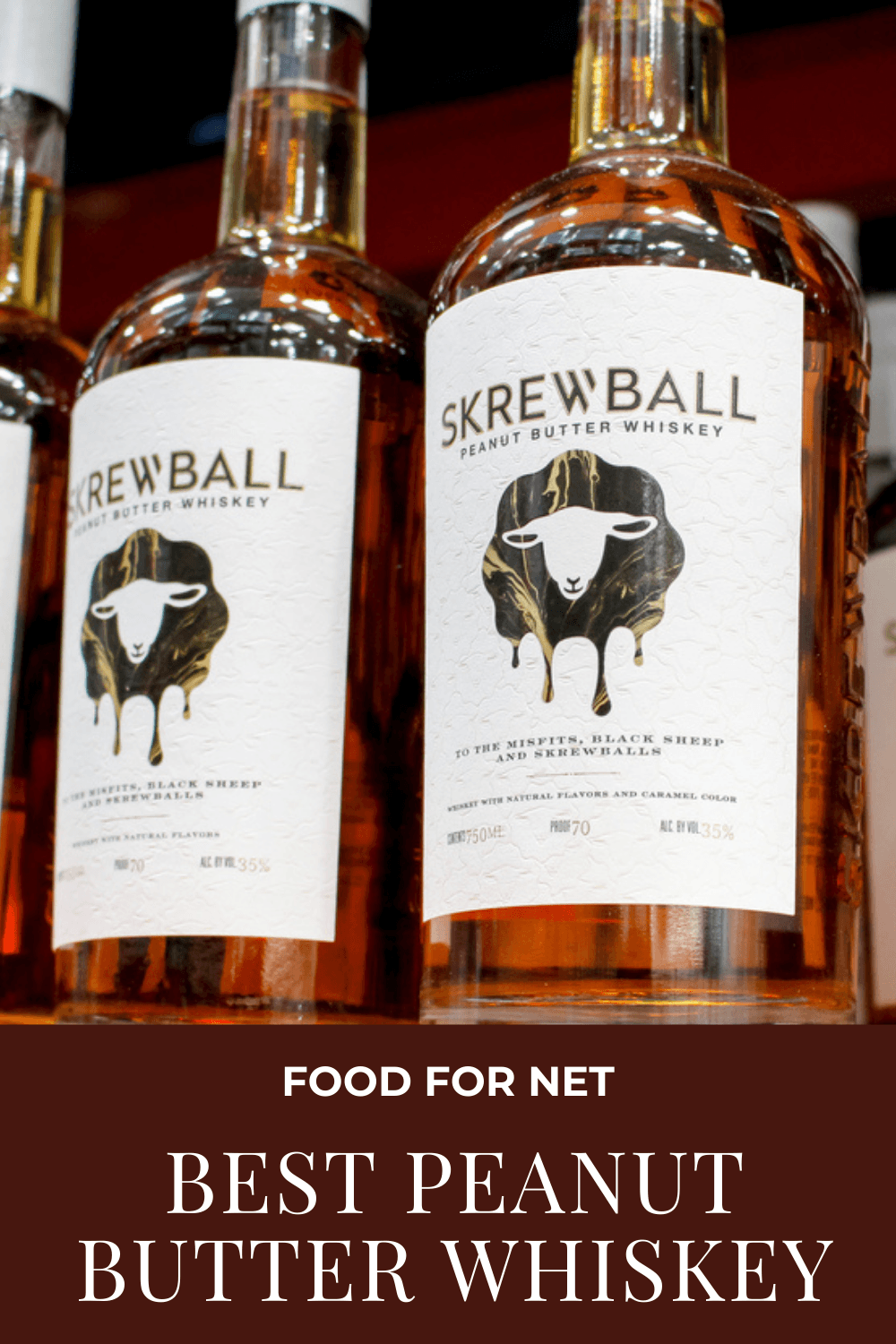 Whiskey itself dates back quite far in history, and flavored whiskey, in general, is not new. Peanut butter whiskey, however, is pretty new to the scene. Today, many brands are producing their version of peanut butter whiskey, but it all began with what many still consider the best peanut butter whiskey – Skrewball.
Skrewball as a company is as new as the peanut butter phenomenon as they were created because of the idea. The whole thing began with a bartender in Ocean Beach California. He owned a bar that was well known and loved within the local community for being a place one can go for community, support, and a great time.
The peanut butter idea originated as a shot but eventually evolved into a full-on drink. Not many were originally on board with the idea, but it's now a staple on the menu at this bar. It quickly swept the rest of the nation, as well.
Currently, Skrewball is known for its peanut butter invention and nothing else. But, most companies go on to create several collections and a wider range of spirits so who knows what the future will bring. Perhaps their next idea will be even crazier than peanut butter.
There's no doubt that Skrewball is still the go-to for most, but that doesn't mean other companies aren't doing a good job. There are plenty of other options out there if you're looking for something a little different, but still, peanut butter flavored.
Some attempts fall flat, while others are carving out their own little slice of the peanut butter whiskey world. Some are heavy on the peanut butter, some have a sweeter undertone with maple syrup and caramel-type flavors coming through.
Some are thicker on the palate, much like real peanut butter, while others go down thinner and still have some whiskey identity to them.
So, whether you're looking to sip some peanutty goodness neat or you want to add some flair to that chocolate martini, there's a peanut butter whiskey out there for you. There's even a surprising number of peanut butter whiskey cocktails that you can experiment with. And, if peanut butter whiskey sounds like too much, you could always stick with the classics, like whiskey for sipping and American whiskey.
The Best Peanut Butter Whiskey
1. Skrewball Peanut Butter Whiskey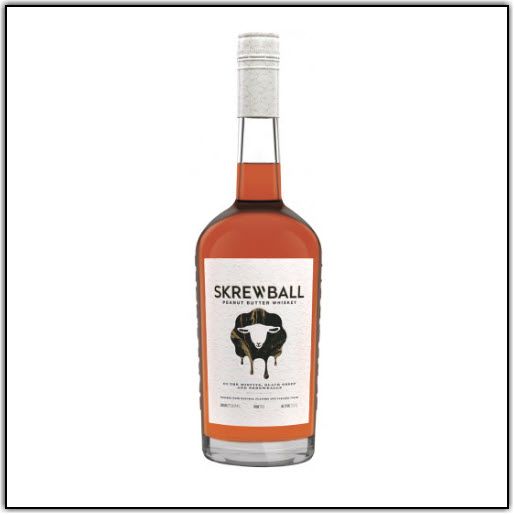 Skrewball Peanut Butter Whiskey is the original peanut butter whiskey, created by a passionate bartender who had an equal passion for food. He had the brilliant idea to combine his two favorites – whiskey and peanut butter. He turned it into what he thought was a delicious shot, but others were skeptical.
Eventually, though, the shot became the signature of his bar. Riding on the success, his wife helped him create an actual peanut butter-flavored whiskey that tasted even better than the original shot recipe.
The whiskey side of this drink is bold and loud, with the peanut butter coming across as rich, smooth, and strong. It's a confident mix that doesn't disappoint.
The peanut butter aroma is candied and nutty, with notes of vanilla custard and chocolate fudge. The palate has a medium body with notes of caramel and corn to go with the sweet and smooth peanut butter flavors.
2. Ole Smokey Peanut Butter Whiskey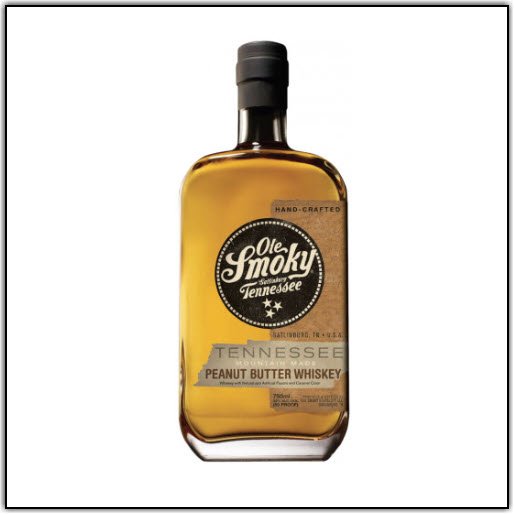 Ole Smokey is most well-known for its vast collection of 27 flavored moonshines and even more flavored whiskies. They make their whiskey using standard, traditional methods before pairing it with a combination of classic and bold/innovative flavors.
Their Peanut Butter Whiskey is among the most popular. Others include blackberry, moonshine, apple pie, moonshine cherries, and more.
Their peanut butter expression really focuses on the peanut butter. Creamy peanut butter dominates the nose and peanut butter is strongest on the palate as well. It's a simple flavor profile, well-complimented by Ole Smokey's classic, smooth whiskey.
3. Bird Dog Peanut Butter Whiskey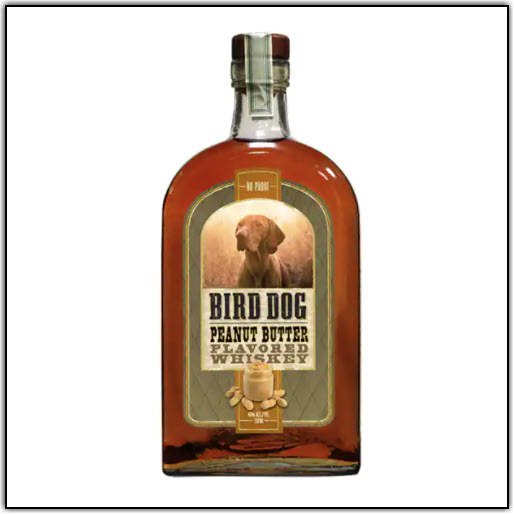 Bird Dog Peanut Butter Whiskey is a surprisingly affordable bottle for the strength and quality you're getting. It offers a solid, varied flavor profile without veering too far away from peanut butter. Many say it rivals the original Skrewball quite well.
The nose offers warm peanuts with a hint of wood and char. The palate brings aromatic notes of vanilla and sweet caramel in the background of smooth peanut butter flavors. The finish is slow and warm with more peanuts and a hint of sweet caramel at the very end.
The flavor is smooth and bold enough to sip neat while also pairing quite well in many fun cocktails. It's bottled at 80 proof which is a little more than most others of its kind. The additional alcohol balances the sweetness just a little without making it too harsh by any means.
4. Sheep Dog Peanut Butter Whiskey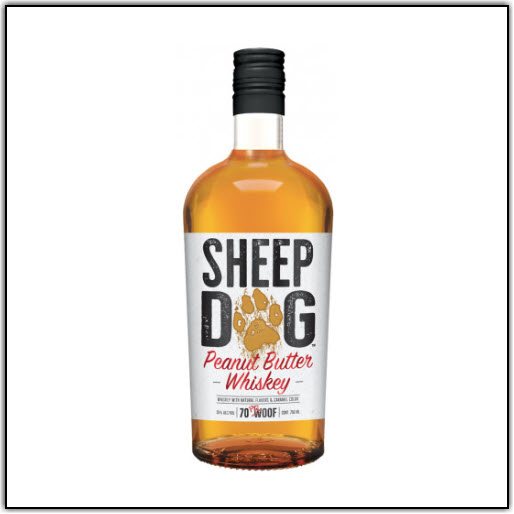 Sheep Dog Peanut Butter Whiskey is produced in Kentucky and takes pride in its highly natural flavors. It has a light caramel color with vanilla and caramel joining the natural peanut butter on the palate, with subtle whiskey undertones. Leave it in the glass long enough and you'll notice some butterscotch coming out.
The drink has a unique, complex, and lingering finish. You'll notice a warm, somewhat dry bite that devolves into a combination of vanilla, caramel, coffee, oak, butterscotch, and whiskey flavors to accompany the ever-present peanut butter.
Because it's a bit drier with a stronger whiskey identity, it's great for mixing. You'll notice the peanut butter flavor but there are plenty of flavors present in the background to offer balance and complexity. The drier nature does well to balance out a nice chocolate martini, for example.
5. SQQRL Peanut Butter Whiskey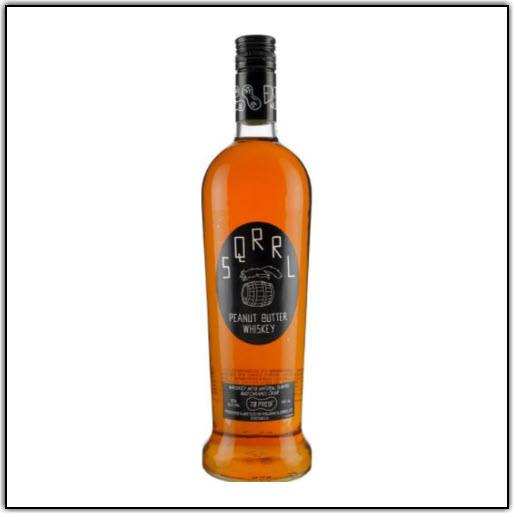 SQQRL Peanut Butter Whiskey is made by prominent whiskey producer Jim Beam – so you can have confidence in its quality despite its slightly unconventional nature. This is a good option for those who are skeptical of this novel new category of whiskey but still want to try it.
It's a beautiful amber color with light golden hues with a strong aroma of freshly roasted peanuts. This is balanced nicely with sweet notes of butterscotch and chocolate.
The palate is similar, opening with strong, smooth peanut butter and a touch of chocolate. The finish is long with more roasted peanuts and sweet, lingering butterscotch.
How to Use Peanut Butter Whiskey
Even though peanut butter is not typically associated with whiskey, you have plenty of options when it comes to creating a delicious drink. After all, many things go well with peanut butter. From simple mixers to fancy cocktails, there's a way for all peanut butter fans to enjoy the odd new drink.
Spiked Peanut Butter Cider
This is one of many suggestions that come from Skrewball themselves, and it's a popular one. It's a nice warm drink, perfect for a rainy night in or a cold winter evening. It's simple – all you must do is add one and a half ounces of your chosen peanut butter whiskey to four ounces of hot apple cider.
For some extra warmth garnish with a cinnamon stick.
You can scale the recipe to create as many servings as you need. It's a tasty, simple drink to share at any kind of gathering, especially in the colder weather.
Peanut Butter Irish Coffee
Everyone needs a little extra kick in their coffee sometimes, why not beef it up even more with some tasty peanut butter? All you have to do here is add one and a half ounces of peanut butter whiskey to four ounces of coffee. If you want to get real fancy, top with some whipped cream.
Peanut Butter Whiskey Milkshake
Peanut butter banana milkshakes are already a thing – and they're divine. Why not booze the drink up with a little whiskey? You have plenty of options here as everyone likes their milkshake a different way.
If you want to go the banana route, simply start with your favorite recipe and throw in a few ounces of your favorite peanut butter whiskey. Skrewball does go particularly well in these as their product is heavy on the peanut butter flavor, but you can play around with others too if you prefer.
You can also omit the banana if you wish and go for a straight peanut butter shake, or spice it up with some chocolate instead. The options are endless but the point is, this gives you a refreshing cocktail and a sweet dessert all in one.
Peanut Butter Chocolate Martini
A real crowd-pleaser when it comes to peanut butter cocktails, this flavorful whiskey is the perfect addition to an already sweet and delicious chocolate martini. Many compare it to Reese's Pieces in a glass.
Ingredients:
4 ounces peanut butter whiskey
4 ounces chocolate liqueur
4 ounces creme de cocoa
1 ounce heavy cream
Some chocolate syrup and creamy peanut butter are optional
Instructions:
If garnishing with real peanut butter put the peanut butter on the martini glass rim and drizzle some chocolate syrup into the glass.
Add ice cubes to a cocktail shaker.
Add whiskey, liqueur, heavy cream, and creme do cocoa into the shaker with an optional squirt of chocolate syrup.
Shake well and strain into glass.
The result will be a frothy, creamy, delicious dessert drink with strong chocolate and peanut butter flavors. You can try a range of peanut butter whiskies in this recipe to see what kind of flavor profiles you get.