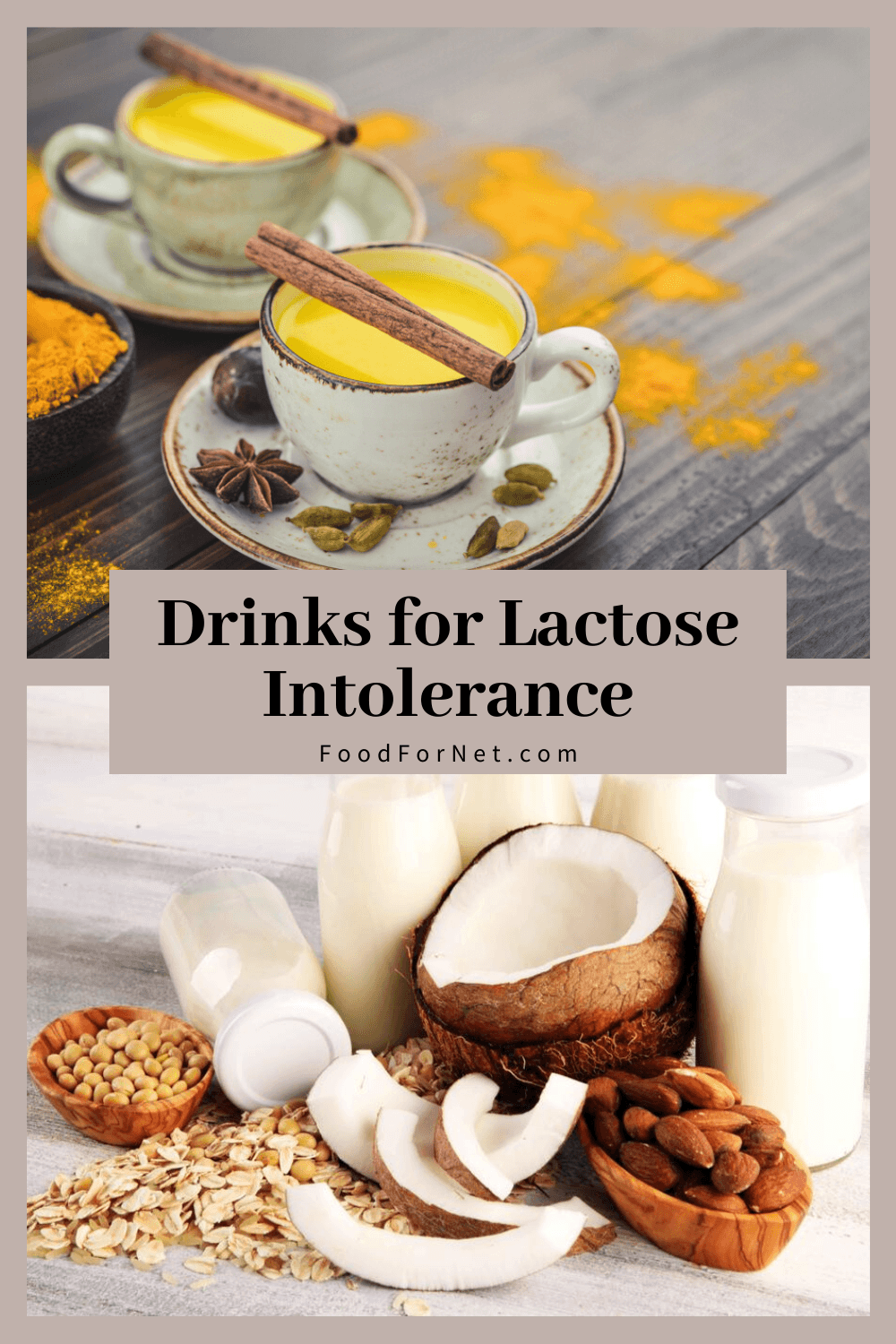 Lactose intolerance is a common health problem that often develops gradually in a person's life. It happens because the small intestine isn't producing enough of the enzyme lactase to break down the lactose in the food that is eaten. As a result, sufferers experience symptoms like nausea, bloating, gas, or diarrhea soon after they eat dairy products. Thankfully, being lactose intolerant isn't the end of the world. There are still many good foods and drinks for lactose intolerance.
In this list, we're focusing entirely on the drinks that you can still enjoy when you're lactose intolerant. While many of these may be obvious, the goal is to give you all the inspiration that you need in one place. There may be some unexpected entries on the list too.
Some of the drinks featured are variations on options that would normally contain dairy, while others are entirely different types of drinks for you to enjoy. Take a look and see if any stand out to you. Please leave a comment if you think we've missed anything important.
Drinks for Lactose Intolerance
Plant Based Milk
Lactose Free Milk
Smoothies
Tea
Coffee
Turmeric Latte
Matcha Latte
Infused Water
Coconut Water
Fresh Juice
Kombucha
Hot Lemon Drink
Water
Soda
Ask For Dairy Free
Plant Based Milk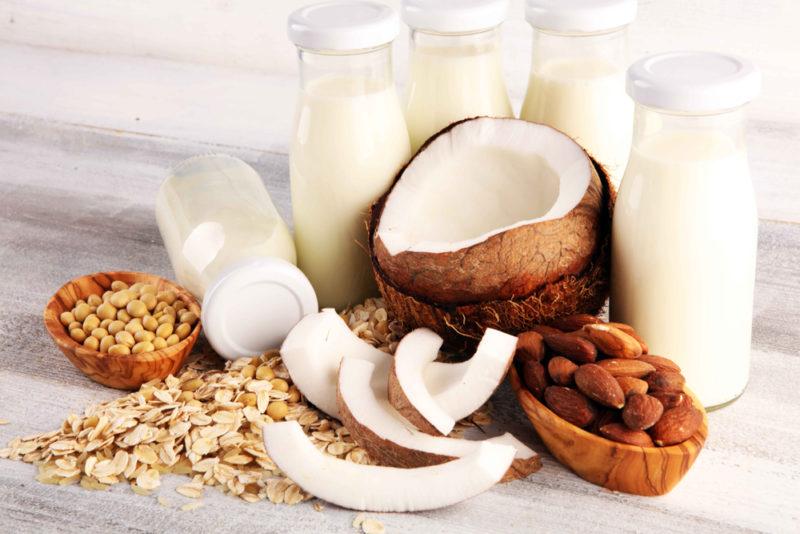 Milk is often one of the most missed ingredients on a lactose free diet. Even if you didn't drink milk by the glass very often, you probably used milk as an ingredient in cooking, in coffees, tea, or in smoothies.
Thankfully, there are now many types of plant based milk that you can choose from. As the name suggests, these products are designed to be similar to milk, but use plants as a key ingredient. Doing so creates 'milk' that is vegan friendly and perfect for anyone with lactose intolerant.
Soy milk is one of the most well-known approaches, followed by almond milk. You'll often be able to find many different products for both types of milk. Some companies also enrich their milk in some way, such as by adding extra calcium or protein. Other common examples include cashew milk, rice milk, and coconut milk.
Some products combine multiple plant sources and other ingredients. Doing this can help to create a creamier product that may behave more like milk when you're making coffee.
There really isn't a best type of plant based milk. Instead, you'll need to choose based on what you're looking for and the flavors that you enjoy. Getting this right can take a little while, as plant based milk often has a distinctive flavor that you may not enjoy. Still, with enough time, you're likely to find some options that work for you.
Lactose Free Milk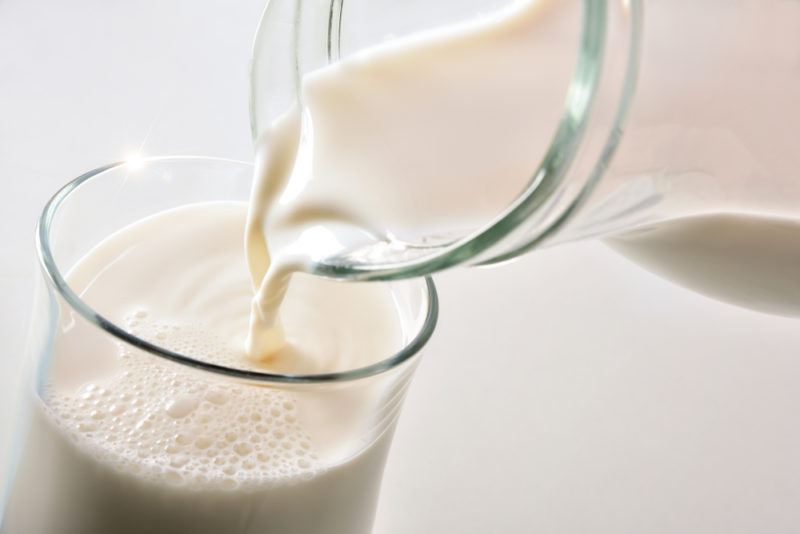 You can also turn to lactose free milk. This is simply regular milk that has been treated with the enzyme lactase. The lactase breaks down the lactose in the milk for you, so you don't get problematic reactions.
Lactose free milk does taste a little different than regular milk. It tends to be a little sweeter than regular milk, but this difference isn't dramatic. Other aspects of the milk are similar to regular milk, including the nutrition content and the texture.
This makes it easy to substitute regular milk for lactose free milk in any recipe, without a problem at all. You can also use lactose free milk in coffee, tea or whatever other beverage you have in mind.
You can simply drink lactose free milk by the glass too, if you want to. The flavor of the lactose free milk is more distinct this way, but this might not be a problem if you don't mind how the milk tastes.
Smoothies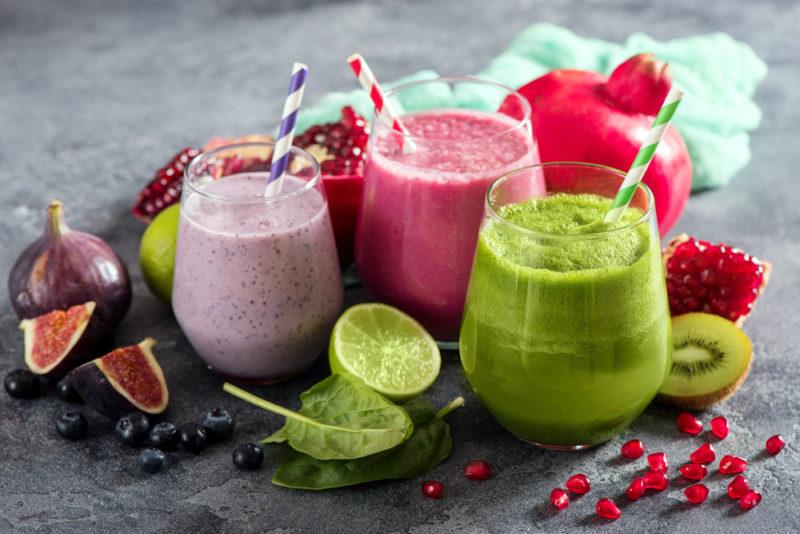 You can still have a smoothie if you're lactose intolerant. You just need to carefully choose the ingredients so that you don't have any problems.
The most obvious area is the liquid that you use. You'll need to stick to something that doesn't contain lactose, such as lactose free milk or a plant based milk.
If you use protein powder, you'll have to pay attention to this too. Plant based protein powders are a good choice, as these are naturally lactose free. You could also use an egg protein powder.
You will, however, need to avoid whey protein powder. Whey is one type of protein that is contained in milk and it does have lactose. If your lactose intolerance is not too strong, you may be able to use whey protein isolate, as this contains less lactose than regular whey and some people can tolerate it.
Tea

Tea, in all forms, is one of the most obvious choices for avoiding lactose. Much of the time you won't be adding milk in anyway, especially if you're focusing on a herbal tea.
And, if you do plan to use milk, you can easily choose a milk option that doesn't contain lactose, like lactose free milk or a plant based milk.
Iced tea can be an appealing option too, as you often won't be using any type of milk when you make it.
Coffee

Like tea, it's easy enough to have coffee on a lactose free diet. All you need to do is swap the milk for something else.
Coffee drinkers often find that this process takes a bit of trial and error. None of the milk substitutes taste quite like milk. Some of them behave oddly in coffee too. For example, some will split if there is a sudden change in temperature, while others don't froth up in the way that milk will.
And, let's honest, some plant based milks just taste odd. Even lactose free milk doesn't quite taste like regular milk (it's a little sweeter).
Thankfully, with so many types to choose from, you should be able to find one option that you like. You can also lookout for products that combine multiple ingredients. Some of these are designed to give you a better balance of nutrients or to be a good addition to coffee.
Turmeric Latte

This hot drink could be ideal if you want something warming that doesn't contain caffeine. As the name suggests, the hot drink is made using turmeric powder. Various other spices may be included too, such as black pepper and ginger.
A turmeric latte is creamy like a regular latte, but this creaminess tends to come from plant based milk, rather than dairy milk. While almond milk seems to be the most common choice, you can turn to another type of non-lactose milk if you would rather.
You'll probably need a sweetener too. Many recipes call for agave syrup, honey, or even just sugar. You could also try a natural sweetener like stevia if you're trying to keep your sugar intake low.
Matcha Latte

A matcha latte follows the same approaches as a turmeric latte. The difference is that you're relying on matcha green tea powder, rather than a selection of spices.
This hot drink is powerful, as it gives you access to the polyphenols that you find in green tea, but in a completely different type of drink.
The first step is to mix the powder and any sweetener with a little warm water. You need to create a smooth paste, as this will stop you from getting any lumps in your finished drink.
While matcha lattes are often made with milk, you can easily find dairy free versions as well. For example, a recipe from Minimalist Baker relies on a combination of coconut milk and macadamia milk. The author also mentions that you can make both types of milk at home if you want to.
Infused Water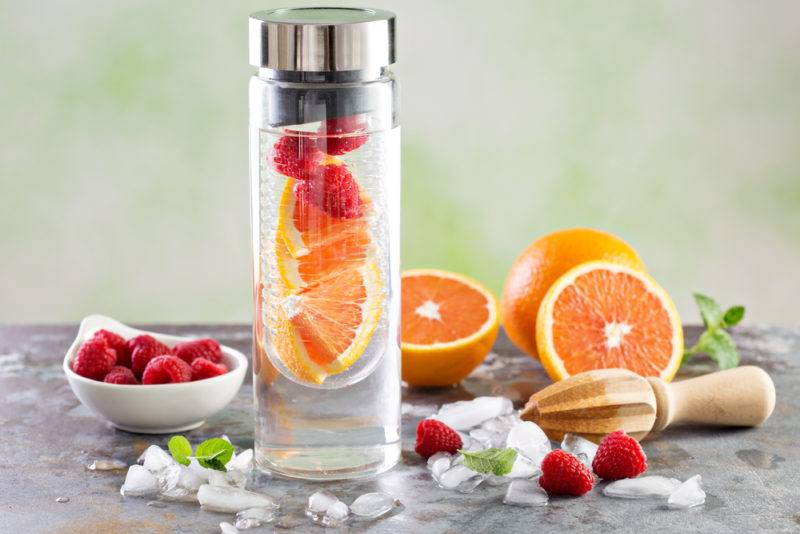 So far, we've mostly talked about milky drinks or drinks where you're using milk as an ingredient. But, of course, this isn't your only option at all. There are many other types of beverages that you can turn to. One of these is infused water.
Infused water is a little like an upgraded version of water. It's easy to make. You simply throw a selection of cut fruit, herbs, and occasionally vegetables (like cucumber!) into your water and leave it for a while. Putting the combination in the fridge overnight works well. You could also use an infuser drink bottle, which allows you to drink the water without removing the other ingredients.
There are countless combinations of ingredients that you can use. For example, you might start with something simple like oranges and lime. Or, you might choose a more complicated combination, like lemon, cucumber, ginger, and mint.
Infused water is a powerful idea, as the ingredients that you use provide your water with a little extra flavor, without adding many calories. This makes infused water an ideal weight loss choice. Plus, the water tends to be refreshing and hydrating. How can you go wrong?
Coconut Water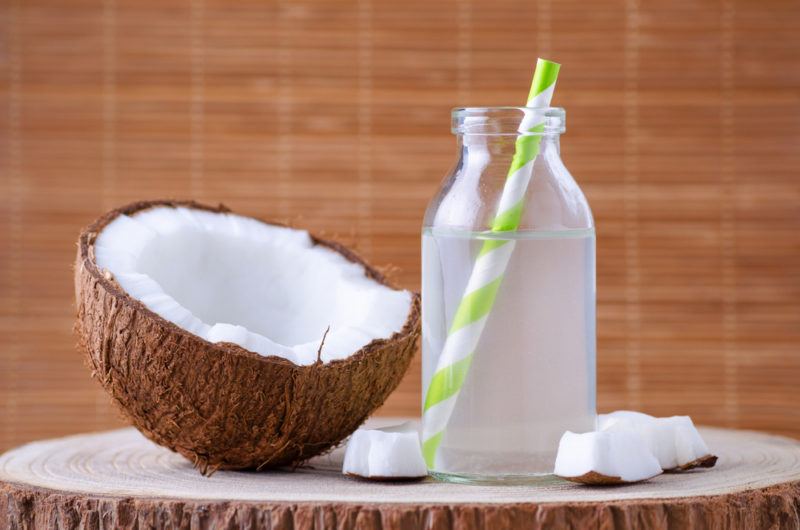 If you want to keep hydrated, it's hard to go past coconut water. The drink mostly consists of water, after all. It may even be more hydrating than water, as there are some useful electrolytes present.
Coconut water has a distinctive flavor too. This can be helpful if you find regular water a little boring or if you're just looking for a change of pace.
Fresh Juice

If you're looking for a strong flavor, fresh juice could be the right choice. Juice can taste amazing, especially when it has been freshly squeezed.
Plus, there are many different types of juice to choose from. We're not just talking about fruit just either. You can also juice vegetables and make a drink that combines the juice from multiple fruits and vegetables at the same time.
Green juice is a classic example of the idea. The juice can be very healthy, as it often relies on leafy greens as a key ingredient. You will, of course, need to pay close attention to the recipe. Juices simply aren't created equal. Some rely much too heavily on fruit, which creates a sugary drink that isn't all that good for you.
It's best to focus on recipes that use many healthy ingredients. Skip any that use fruit juice as a way to add in extra liquid, as you simply don't need that. And, any juice that just relies on fruit really isn't worth the effort. That type of juice provides you with an injection of sugar and little else.
Kombucha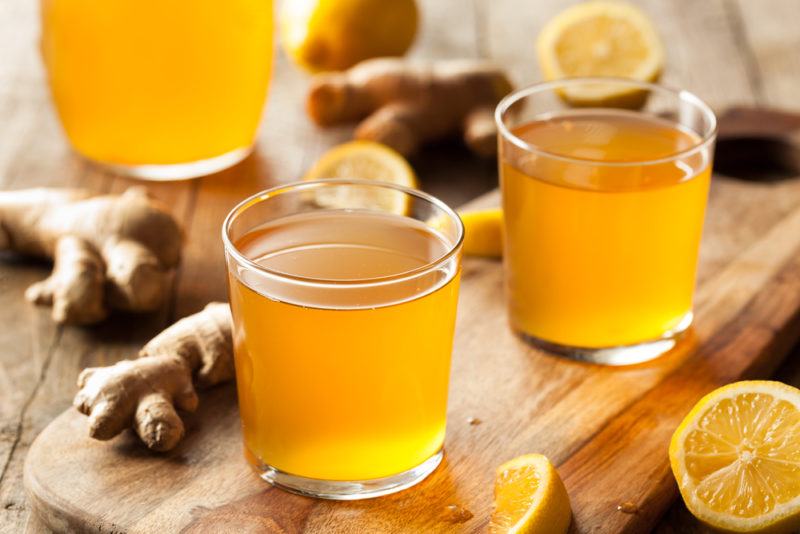 Kombucha is a fermented drink that is made using black or green tea, sugar, and a bacterial and yeast culture that is often called a scoby. The drink has a distinctive tart or sour edge, along with a slight underlying sweetness.
Other flavors are often added, which can change the taste of the final drink. For example, some kombucha batches include flavors from herbs, while others may have fruity tones instead.
While kombucha does use sugar as an ingredient, most of this is used as food for the microbes. Because of this, kombucha itself ends up being relatively low in sugar. This isn't the only advantage of kombucha. The drink is also thought to offer various health benefits, particularly for digestion, as fermented foods and drinks may help to improve the balance of bacteria in your gut.
It's important to be a little careful if you're planning to buy kombucha. The drink is often marketed as nonalcoholic and tends to have less than 0.5% ABV (alcohol by volume). However, some kombucha products end up with a much higher concentration of alcohol.
Hot Lemon Drink

This type of drink is the ultimate winter warmer. The base ingredients are simply lemon and hot water, but there are many variations on the theme out there.
For example, you might also add in fresh ginger and honey. A little turmeric could be helpful as well. This type of drink is especially appealing for anyone with a sore throat. You can even spike it with whiskey or another spirit to create a hot toddy.
There's never any reason to use milk in this type of drink, which makes it an easy choice to order when you're out.
Water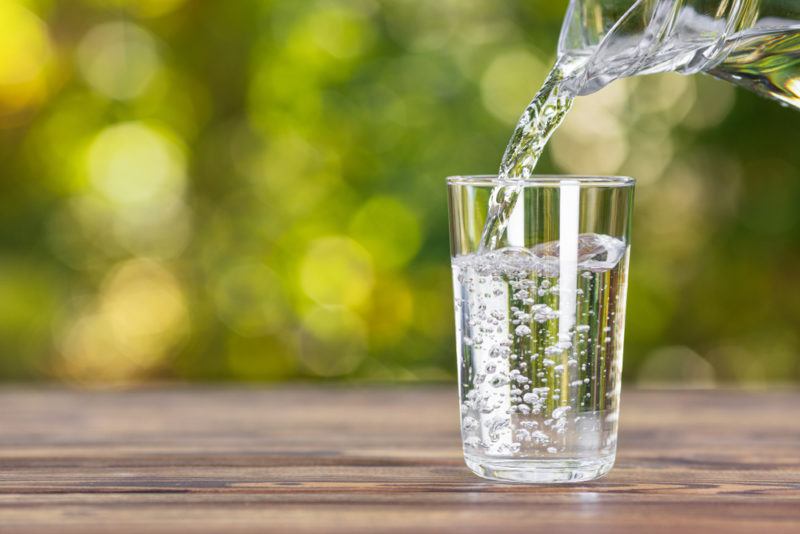 We can't forget to mention one of the most obvious lactose free choices – water. Water remains one of the best ways to stay healthy and hydrated.
You can also turn to seltzer water if water on its own is too boring. Seltzer water is simply carbonated water. Or, what about soda water? This is similar, except that there are some extra minerals in soda water.
Soda

While soda isn't the healthiest drink out there, it is still an option if you're lactose intolerant. After all, soda doesn't rely on dairy, it's very easy to find, and is inexpensive.
If you are going to drink soda, try to pay attention to the amount you drink and how often you have it. Soda does tend to be high in sugar. It doesn't provide you with many nutrients either.
You could turn to artisan soda or make your own at home. Both of those options could provide you with soda that contains less sugar than big brand commercial products.
Ask For Dairy Free

One final note is that you can request dairy free drinks in many places. We're not just talking about drinks that are naturally dairy free either, like soda. Instead, dairy alternatives are becoming increasingly common at cafes, restaurants, and many other places.
You may need to pay a slight extra fee to get a dairy free coffee instead of a regular one, but this is much better than dealing with the side effects of lactose intolerance. Some places may just have a single type of milk for you to use, with soy milk being one of the most common, while others may have a variety of options.
Even if dairy free isn't advertised, it's always worth asking. With so many people looking for dairy free foods and drinks, it's getting unusual to find stores that don't support this in some way.