Zinc is defined as a trace mineral. This means that we don't need a large amount of it to stay healthy. But, we still need to get some zinc regularly. Zinc deficiency can lead to problems like a decreased immune system and a lack of appetite. Zinc rich foods offer a way to increase your zinc intake so that you're getting all the zinc that you need.
Zinc is especially important for vegetarians and teenagers. The mineral matters to teenagers because they are growing fast, while vegetarians may need more zinc as they often experience lower zinc absorption because of other compounds in the foods that they rely on.
Plus, some key sources of zinc are animal-based, so vegetarians tend to consume less zinc than non-vegetarians. Other groups that may need more zinc include women who are breastfeeding, young children, and seniors.
Even if you don't fall into any of those groups, it's still critical to get enough zinc every day. The various foods high in zinc offer other important nutrients too, so you really can't go wrong.
Zinc Rich Foods
Red Meat
Oysters
Shellfish
Lentils
Chickpeas
Beans
Tofu
Natto
Milk
Cheese
Other Dairy
Hemp Seeds
Pumpkin Seeds
Chia Seeds
Nuts
Pork
Dark Chicken Meat
Mushrooms
Kale
Oats
Quinoa
Brown Rice
Wheat
Dark Chocolate
Fortified Breakfast Cereals
Eggs
Potatoes
Red Meat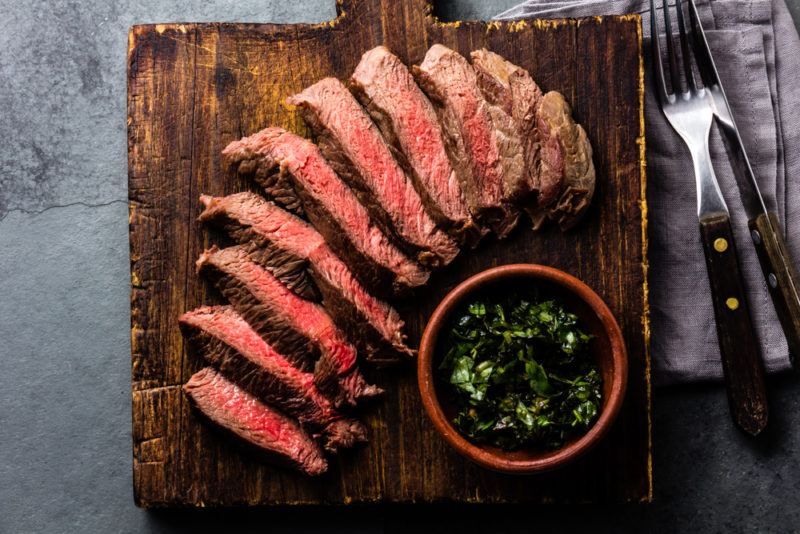 Red meat is one of the best sources of zinc out there. In fact, if you eat red meat regularly, you're probably getting enough zinc without even thinking about it.
Despite its bad reputation, red meat does have some major benefits. It's a fantastic source of many nutrients, including B vitamins and iron. Red meat is packed with protein too, so it's certain to keep you full.
Some research does link red meat to health problems, especially if you're relying on processed meat. This doesn't mean that you should cut out red meat entirely. But, it is sensible to make sure that you're not eating red meat every day. Try including some other types of meat, along with vegetarian sources of protein.
Oysters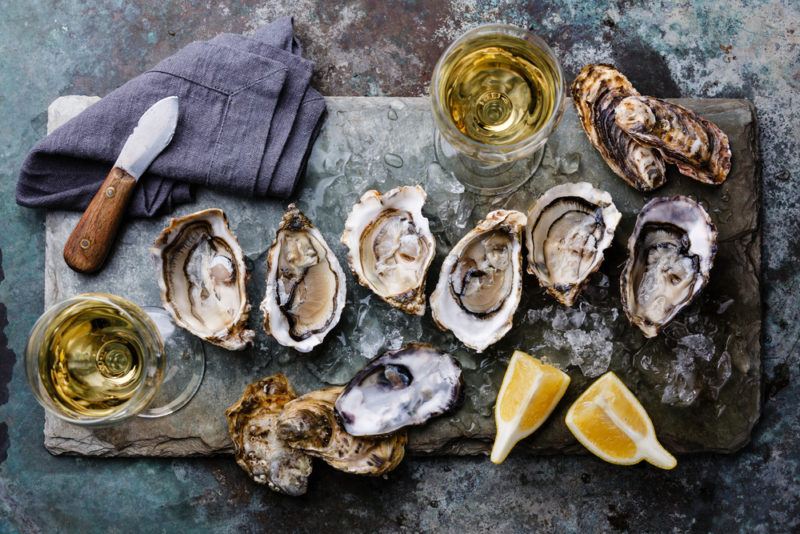 Oysters are an appealing choice for zinc, as you're getting around 1.5 mg of zinc in a single oyster. This is pretty impressive when you consider that women only need 8 mg of zinc per day and men need around 11.
You probably won't get your entire daily zinc intake from oysters, of course, and most people won't be eating oysters every day. Still, it's good to know that you can easily boost your zinc intake by enjoying a few oysters.
Shellfish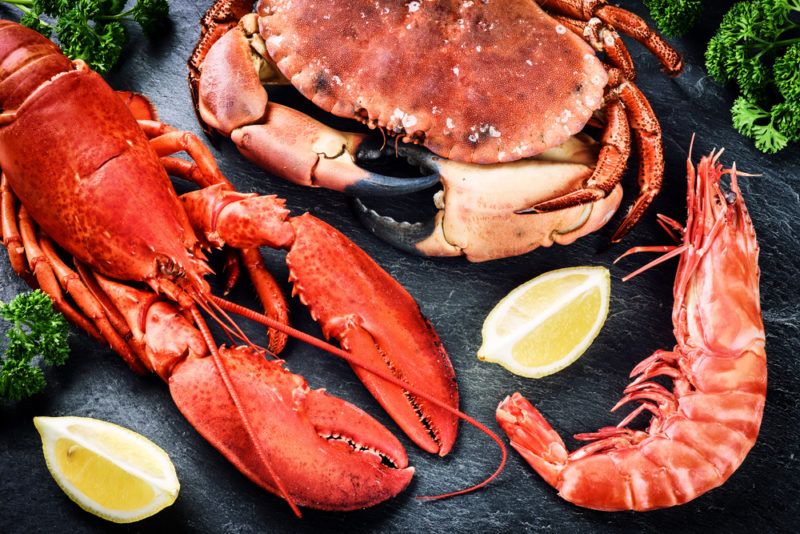 Oysters are the best shellfish-based source of zinc, but other shellfish contain zinc as well. This includes the small types of shellfish, like mussels and shrimp, along with larger options like lobster and Alaska king crab.
There's another advantage too. Shellfish a contain decent amount of omega-3 fatty acids. This shows that fish isn't the only place that you can get these healthy fats from.
Lentils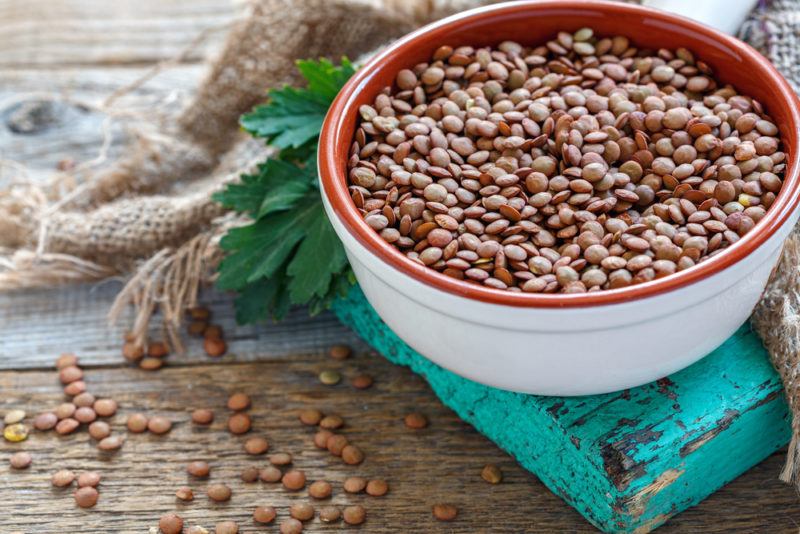 Legumes all contain some zinc. The amount will vary depending on the type that you choose and lentils are a powerful place to begin.
For 100 grams of cooked lentils, you're getting more than 10% of your daily zinc intake. This might not sound like much, but lentils are exceptionally easy to add to your diet. You can simply throw them in a soup or a stew.
One limitation is that lentils, like most legumes, contain phytates. These compounds are often called antinutrients. They're thought to limit the absorption of nutrients, which may mean that you don't absorb all the zinc present.
Still, choosing to sprout or soak the lentils can help – decreasing the phytate levels and making the nutrients easier to absorb.
Chickpeas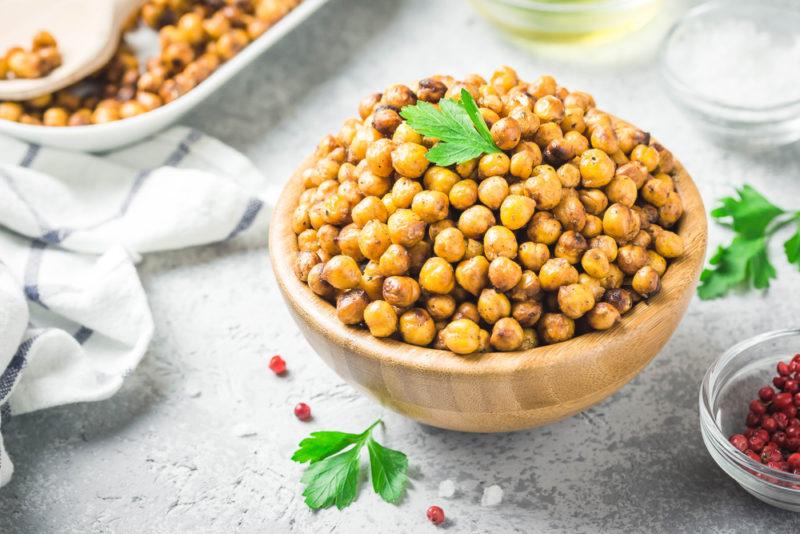 Chickpeas are another important legume for zinc. They're often used to make hummus, which makes a fantastic spread or dip.
However, hummus isn't your only option. There are many other ways to use chickpeas too, such as including them in stews.
Roasted chickpeas are becoming increasingly popular these days. You can roast and season chickpeas yourself or buy roasted and seasoned chickpeas from a store.
Roasted chickpeas can be enjoyed as a snack in the same way that nuts can. They're just as convenient, but roasted chickpeas happen to be much lower in fat. The low fat content could be ideal for anyone who is trying to lose weight or who simply wants a light and easy snack.
Beans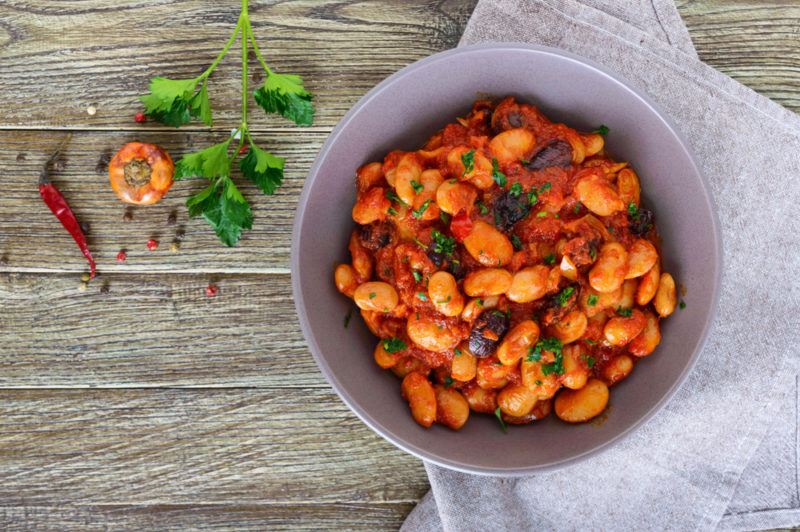 A cup of beans will often provide you with around 20% of your daily zinc intake, along with other important nutrients and plant-based compounds. Beans are also popular because they are an inexpensive and nutrient-dense protein source.
There are also many different types to choose from. The differences in zinc content aren't dramatic, so you don't need to worry too much about the type of bean that you choose.
If you're looking for somewhere to begin, then black beans and white beans are both good choices. Baked beans offer a surprisingly high amount of zinc too.
Tofu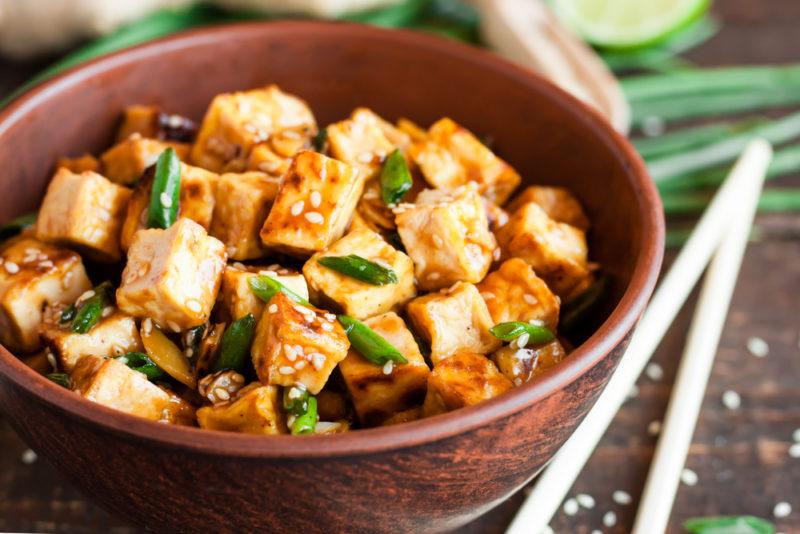 Soybeans are a type of legume, which means that soy products will contain some zinc too. However, the amount will vary dramatically depending on the product.
Tofu is one good choice, as you'll often get more than a third of your daily zinc intake from a cup of firm tofu. This could be perfect if you're using tofu as a meat alternative.
Natto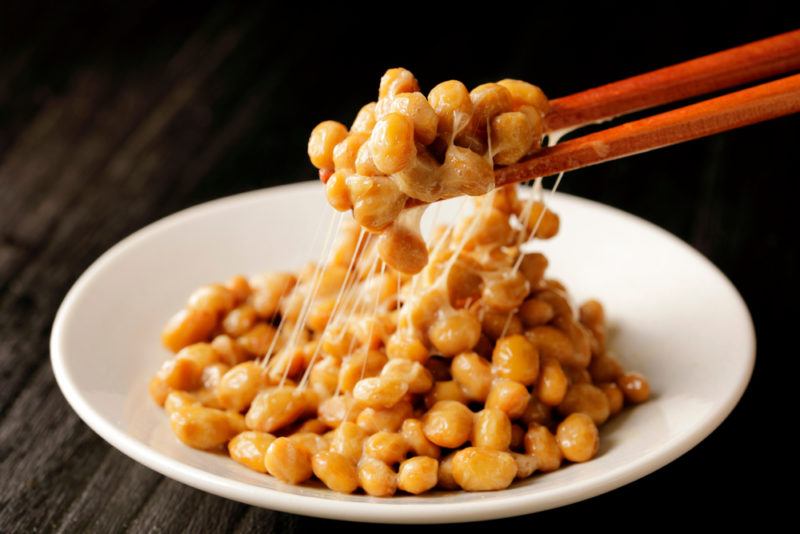 Natto is an even better choice for zinc from soybeans. The dish is fermented, which should make it easier for your body to absorb the zinc.
However, natto is a very hit or miss dish. It has a slimy texture and a strong smell. That combination is enough to put most newbies off it entirely. Still, natto is very healthy. You might even find that you enjoy the dish if you stick with it long enough.
Milk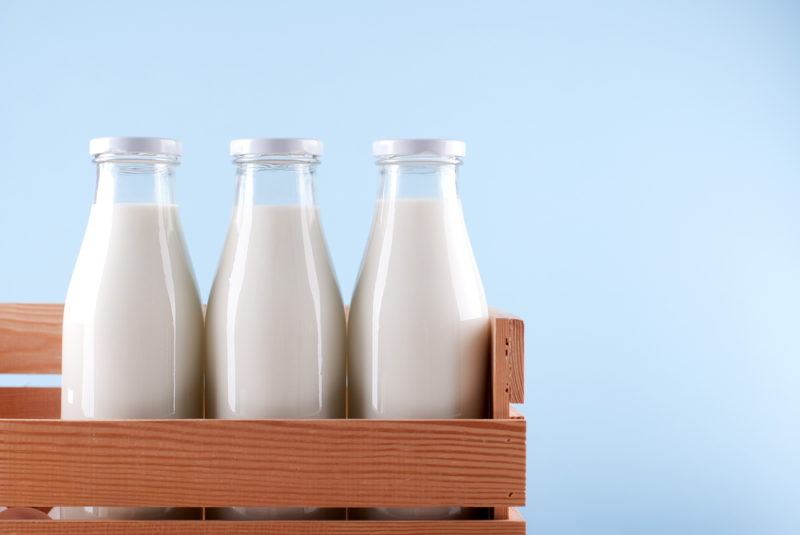 There seems to be no end of controversy surrounding dairy. Many people are turning away from it entirely, choosing plant-based products instead.
Yet, if you're not lactose intolerant, dairy does have many advantages. It is rich in many nutrients, with zinc being just one example.
Milk ends up being a very good source for zinc. That's not just because it contains a decent amount of the mineral, but because the zinc present is bioavailable. This means that your body can easily absorb it.
The zinc content ends up varying depending on the fat content of the milk, but these differences are small. So, you have the chance to choose whichever type of milk meets your needs the best.
Milk has one final advantage, it's very easy to get into your diet. Countless recipes use milk as an ingredient and you can always just drink a glass of milk alongside a meal.
Cheese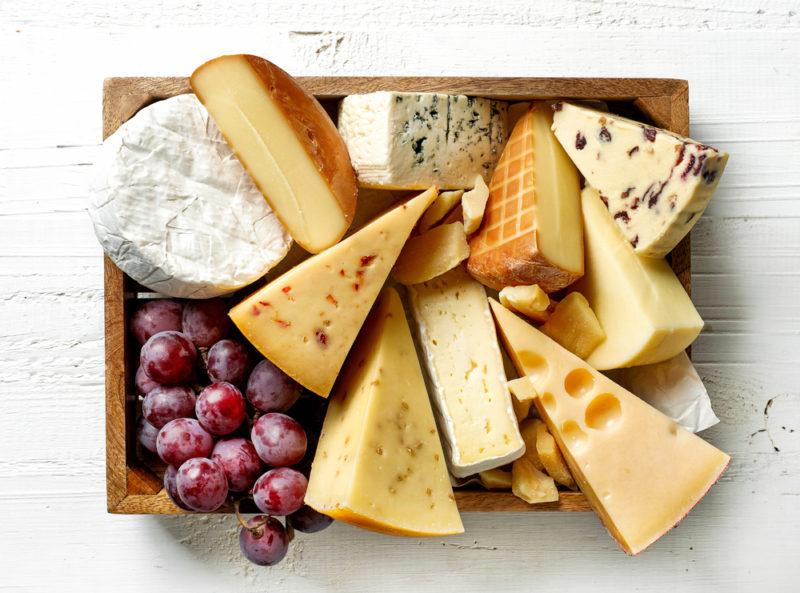 Cheese is another important dairy source of zinc. This shouldn't be too surprising, as cheese ends up being a concentrated source of many nutrients from milk.
However, the amount of zinc will vary depending on the type of cheese that you choose. Swiss, gouda, mozzarella, and gruyere are all excellent choices for zinc, while the zinc content is much lower for ricotta, soft goat's cheese, and cream cheese.
Other Dairy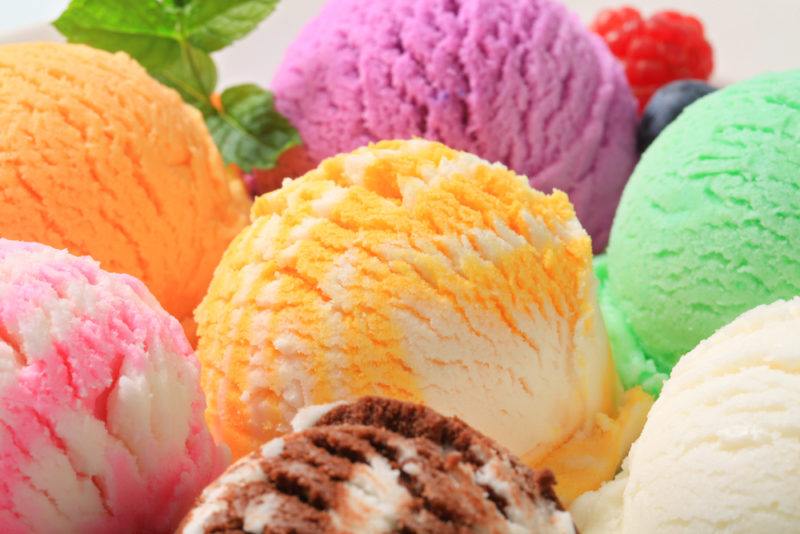 You get a decent amount of zinc from milk, so it shouldn't be surprising that other dairy foods offer zinc as well. This means that you can turn to options like yogurt, kefir, and cream to get some of your zinc.
The same is true for foods that are made with dairy as a key ingredient. Ice cream, for example, will contain zinc. The same is true for healthier foods that use milk, cheese, yogurt, or cream as ingredients.
Hemp Seeds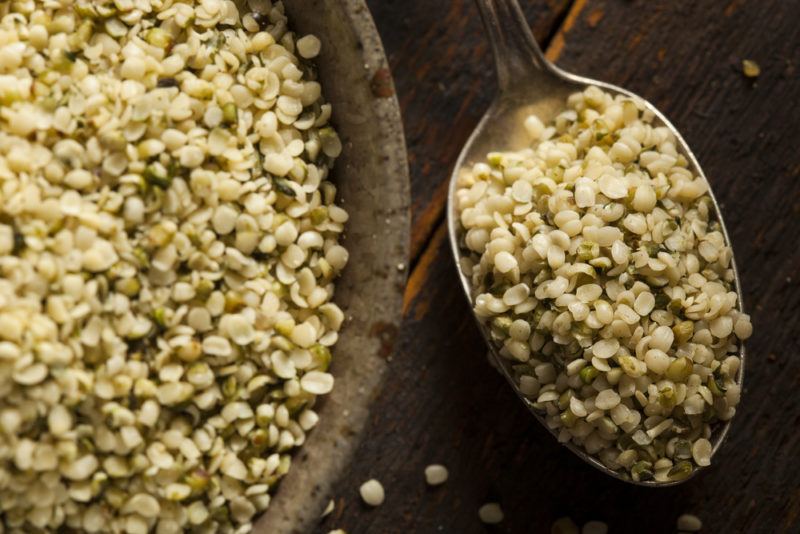 Hemp seeds or hemp hearts have become popular for health. As you've probably guessed, these are the seeds from the hemp plant. They offer most of the same compounds that are found in cannabis, without any psychoactive effects (as there isn't any THC present).
Hemp seeds end up being the best seed for zinc, giving you more than 30% of your daily intake in a serving as small as 30 grams.
You might be using hemp seeds themselves in some recipes, but much of the time, you'll be relying on hemp hearts instead. Hemp hearts are basically shelled hemp seeds. Getting rid of the shell means that you're getting a better balance of nutrients.
Hemp hearts are also very easy to use. Try scattering them on top of any meal or including them in a smoothie. They have a nice flavor that isn't overbearing.
Pumpkin Seeds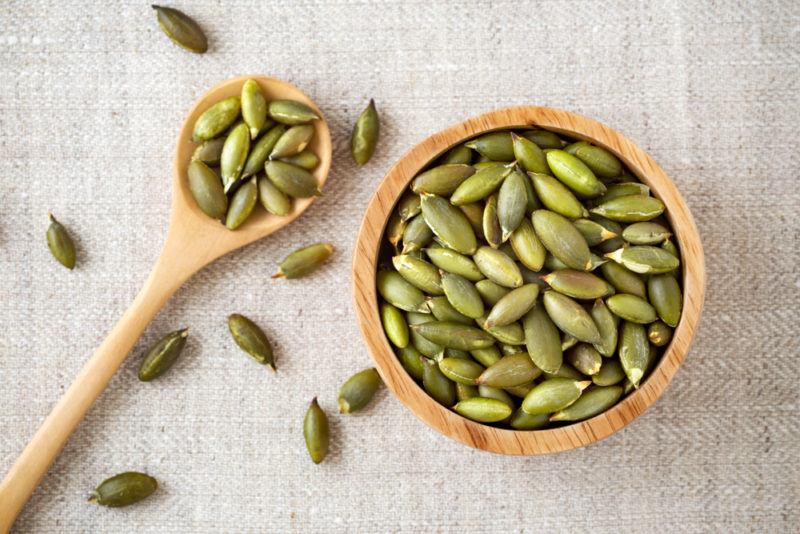 If you want something more familiar, try pumpkin seeds. Many people will get around 20% of their daily zinc intake from a single serving of the seeds.
Pumpkin seeds also happen to taste good and they're very easy to find. You can simply look in your local grocery store. They're often inexpensive too, which is another major advantage.
Pine Nuts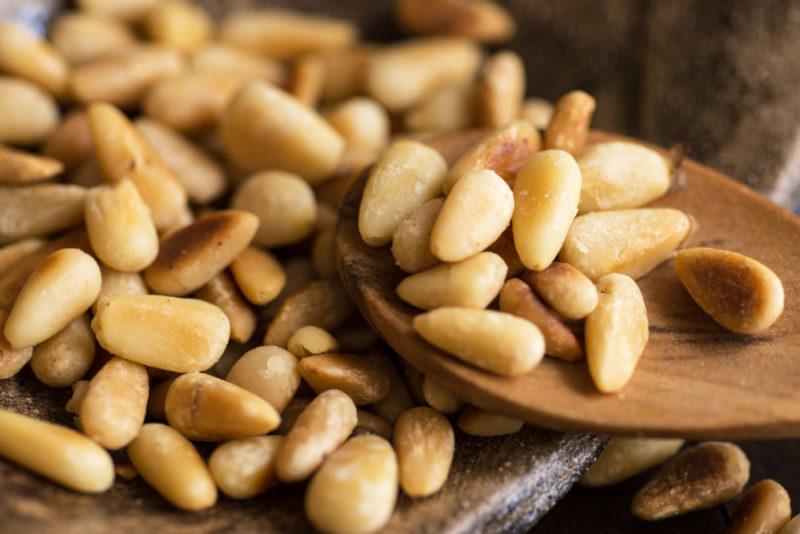 Pine nuts are another nice and easy choice. Despite the name, pine nuts are generally considered seeds. They have a little less zinc per serving than pumpkin seeds, but not by a large amount.
That's not the only good thing. The small size of pine nuts means that they're easy to eat daily. Try scattering them on top of a meal or adding them to a salad. Pine nuts can also be used to make a delicious pesto.
Chia Seeds

While most seeds will give you some zinc, chia seeds are the last type that we're going to talk about. You're not getting as much zinc per serving as with pumpkin seeds or pine nuts, but you're still getting more than 10% of your daily intake in a one-ounce serving.
Chia seeds are also pretty amazing.
Not only are the little seeds high in fiber and other nutrients, but they can be used in many ways too. They have an unusual feature where they become gelatinous when they have been soaked in water for a little while.
This creates an interesting texture. Recipes for chia seed pudding and overnight oats take advantage of this feature. You can also use chia seeds and water to create a chia egg, which can be used as a plant-based replacement for an egg in countless recipes.
Nuts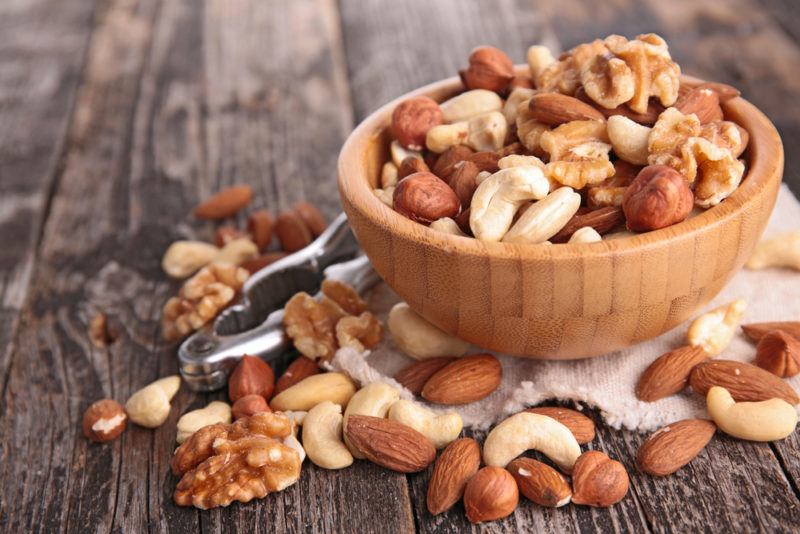 Nuts, like seeds, offer many nutrients in a small package. They're also easy choices for snacking, which is reason enough to rely on them regularly.
Nuts aren't all equal, not by a long shot. The nutrient balance can vary dramatically from one type to the other. Almonds, for example, are often thought to be the best choice for health, but not if you're trying to maximize zinc intake.
Instead, cashews are a better choice for zinc.
That being said, relying on a single type of nut or seed isn't the best choice. You'll get more benefits by including a variety in your diet. This way you don't end up lacking in nutrients. You get a better range of flavors and textures too.
You can even focus on exotic nuts. Some of these can be purchased online and you might even find one or two types that you can forage for yourself.
Pork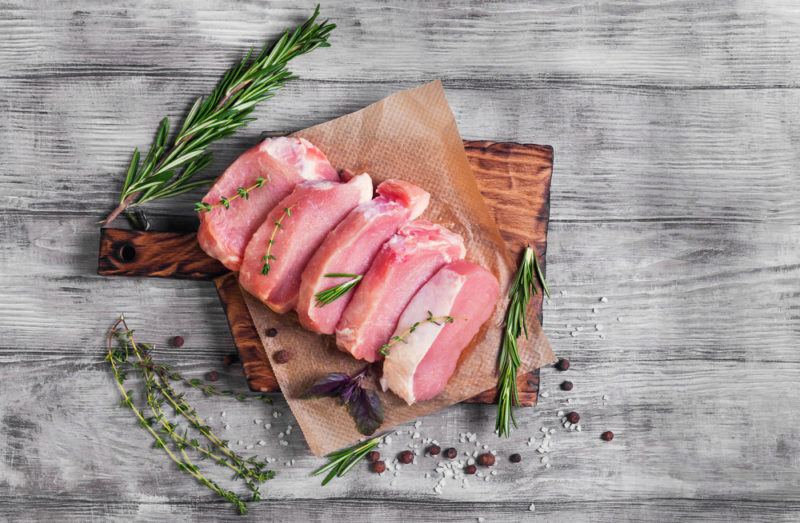 We mentioned red meat earlier, but you can look to other types of meat for your zinc too. Pork is a good example. While pork contains considerably less zinc than beef, you're still getting a decent amount of the mineral per serving.
Dark Chicken Meat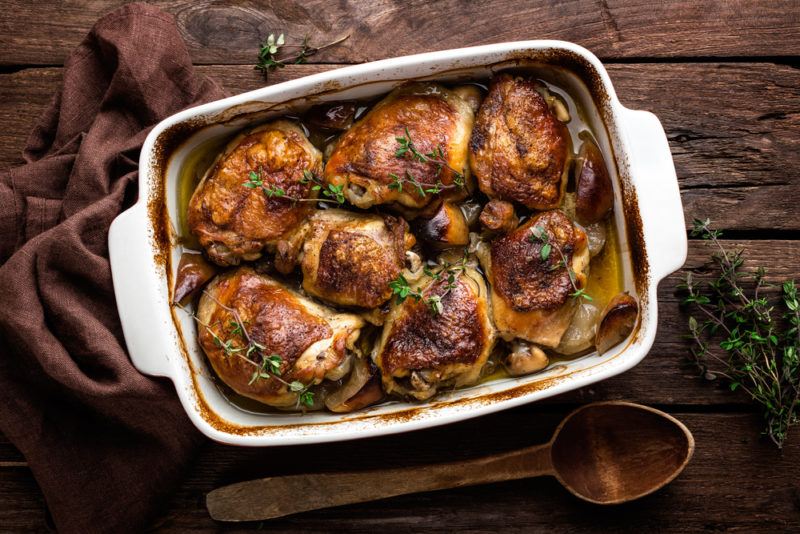 The zinc content of chicken varies depending on the part of the bird that you're focusing on. The amount of zinc is much higher in dark chicken meat compared to chicken breast.
This is an interesting difference, as chicken breast is normally the type recommended for health (partly because it is low in fat).
Don't stress too much if you prefer chicken breast to dark chicken meat. Chicken breast does still offer some zinc. It's a very common ingredient in meals too. You can even use chicken breast for meal prep.
Mushrooms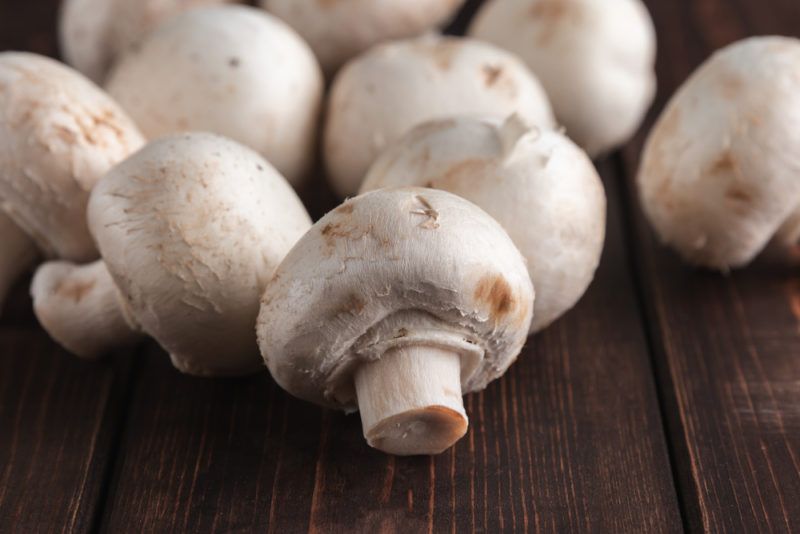 Mushrooms aren't zinc rich in the same sense as most of the other foods on this list. You only get around 3% of your daily zinc intake in a cup of sliced raw mushrooms, which isn't very much at all.
The advantage of mushrooms is that they are very low in calories. This means that you're getting a decent amount of zinc for the number of calories that you're consuming. As a result, mushrooms are an easy way to add extra zinc without worrying about your waistline.
Shiitake mushrooms are one of the best choices for zinc. Don't worry if these aren't a good option for you, you'll still get zinc from white mushrooms too.
Kale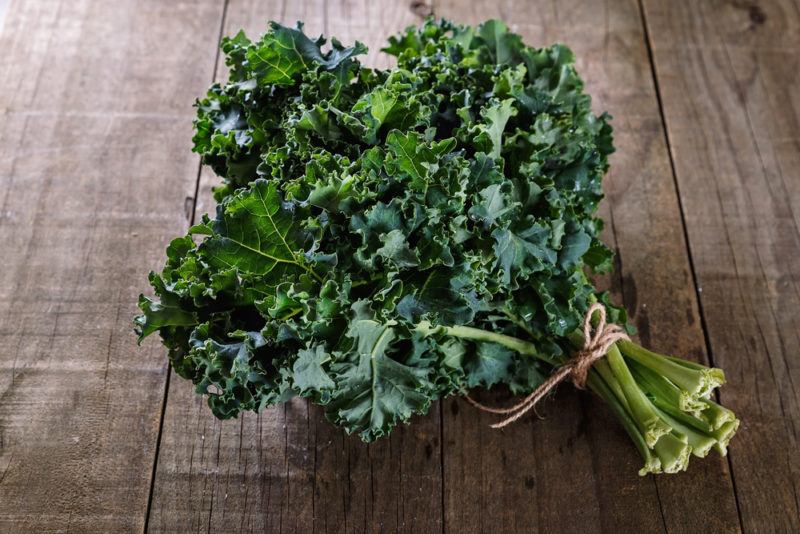 Kale follows the same general pattern as mushrooms. While it doesn't contain a large amount of zinc per serving, the ratio of zinc to calories is very good indeed. Kale also has a reputation of being a superfood, one that is packed with many important nutrients, including potassium and even calcium.
There are other greens that you can turn to for zinc too, including spinach, broccoli, and asparagus. Each option can help to increase your zinc intake little by little until you are getting enough every day.
Oats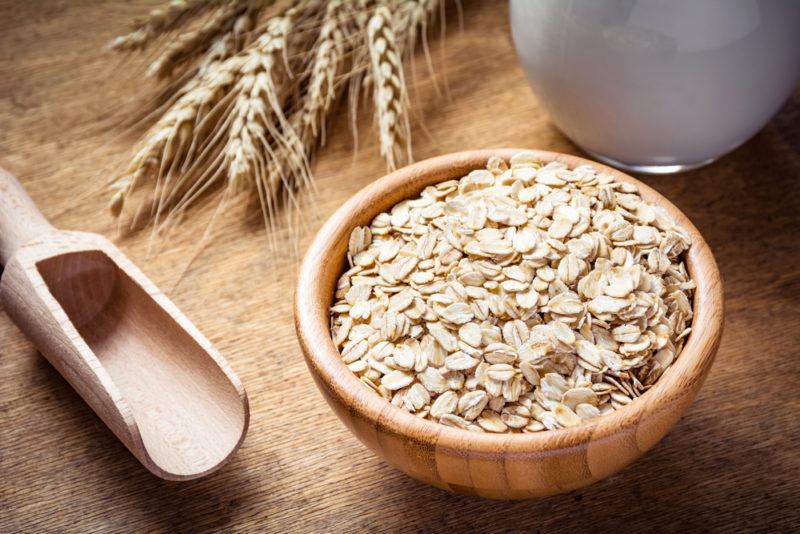 Many whole grains offer some zinc and oats are a particularly good source of it. You get more than a quarter of your daily zinc intake from a cup of raw oats. This could be perfect if you often have oats for breakfast.
Oatmeal isn't your only option either. Many other recipes make use of oats too. You could turn to overnight oats, for example, or use oats as an ingredient to make energy bites.
Quinoa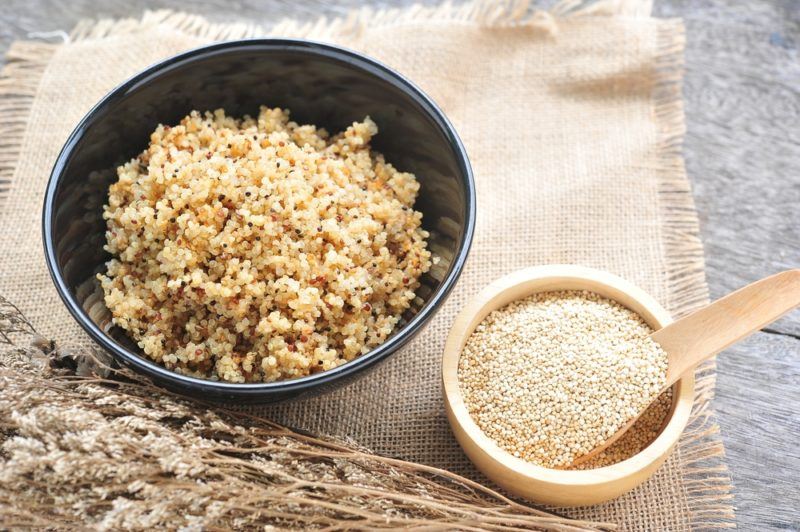 While we're on the topic of grains, it's worth talking a little about quinoa. This superfood is technically a seed rather than a grain, which is why we sometimes call it a pseudocereal. Regardless, quinoa is used in much the same way as a grain.
Seed or grain, it's clear that quinoa offers many important nutrients. Many people use quinoa instead of white rice when making a meal, as quinoa tends to be better for you and has a more interesting flavor than rice too.
Brown Rice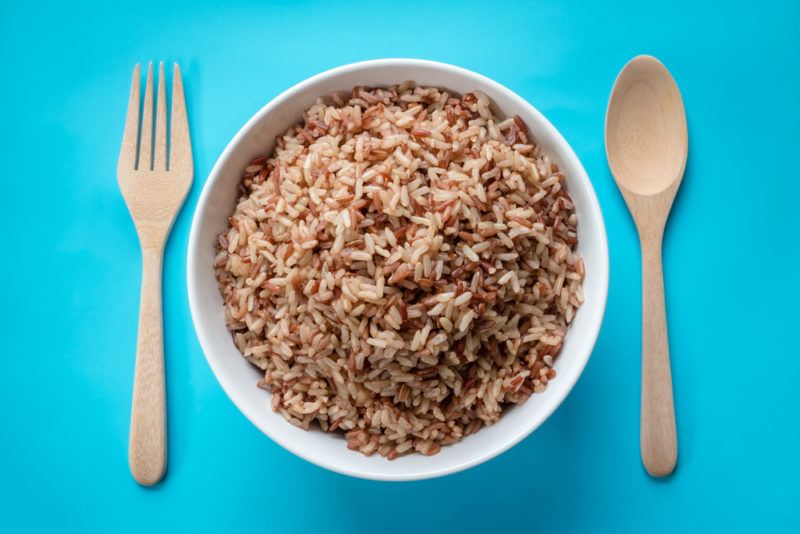 Brown rice is a whole grain, which means that it offers more nutrients than white rice. There is some zinc present too. For a cup of cooked rice, you'll get roughly 13% of your daily zinc intake.
The amount of zinc mightn't be amazing, but there are countless ways to use brown rice, which is a major advantage.
Wheat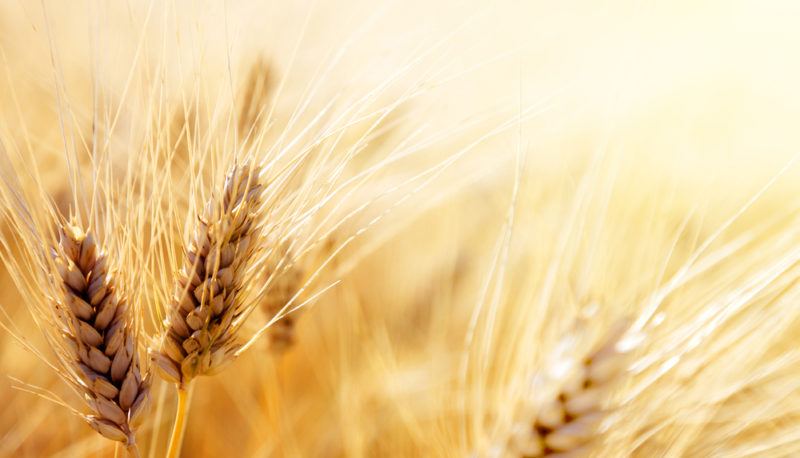 Many people avoid wheat these days because of the potential implications of gluten. However, if you're not sensitive to gluten, wheat can still be a good addition to your diet.
If you are going to eat wheat, then whole wheat products offer more advantages. As the name suggests, these use all parts of the wheat grain (compared to white flour, which only uses the endosperm and tends to be lower in nutrients).
There are many differences between whole grain products, including the specific grains that they use and the way these are processed. Some products end up grinding the grains to create a fine flour. While this process doesn't affect the nutrient content of the grains, it can lead to blood sugar spikes.
Because of this, it's often best to focus on products that keep some of the grains intact. Sprouted bread is also worth considering, as the sprouting process may make some of the nutrients easier to digest.
Dark Chocolate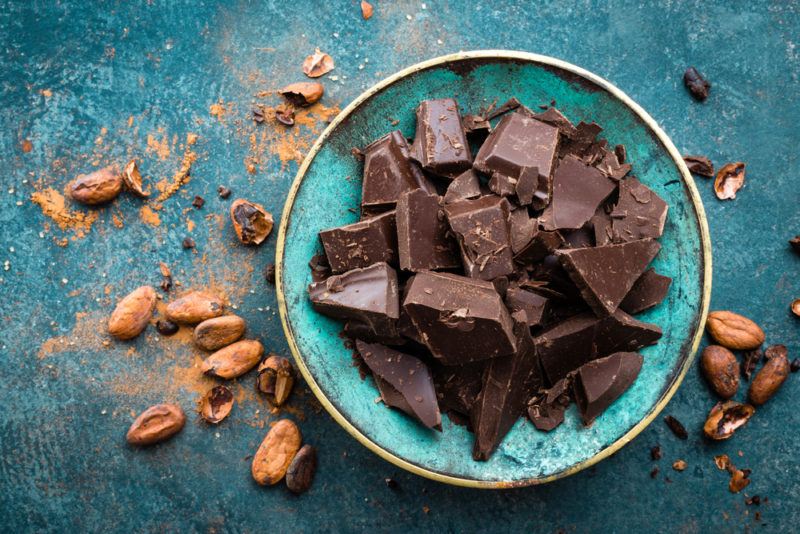 Dark chocolate is a delicious treat and also a superfood. It is popular because of its high polyphenol content, as polyphenols may have many health implications.
The zinc in dark chocolate tends to increase with higher cocoa concentrations. Chocolate with more than 70% cocoa is particularly powerful.
You will, of course, need to pay attention to the brand of chocolate that you buy. Some products are well-made and focus on reliable ingredients. Others rely on far too much sugar and may contain additives too.
Fortified Breakfast Cereals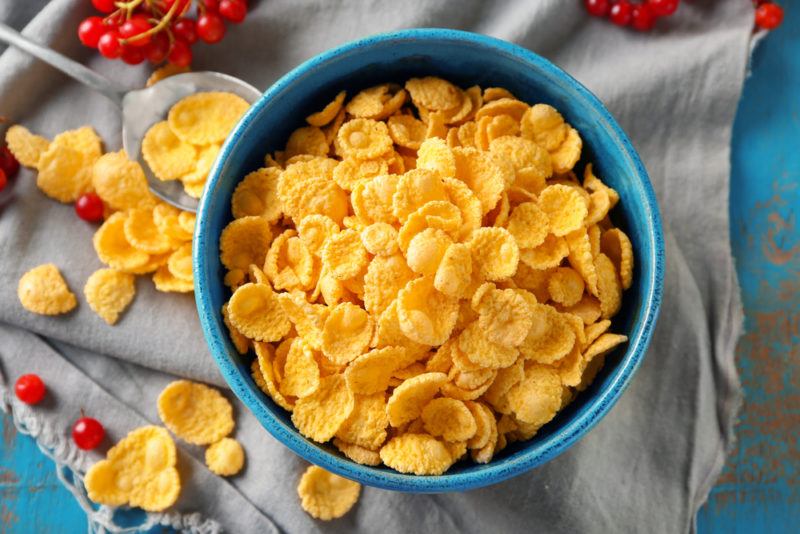 Breakfast cereals are often fortified with extra nutrients. These can be an easy way to increase the nutrients in your diet, especially for people who already eat cereal for breakfast.
Choosing the product carefully is even more important for breakfast cereal than for dark chocolate, as breakfast cereals are often unhealthy. Many of them rely far too heavily on sugar.
Look for brands that rely on whole food ingredients, ones that also keep the sugar content to a minimum. Keep an eye out for whole grains on the ingredients list too.
Eggs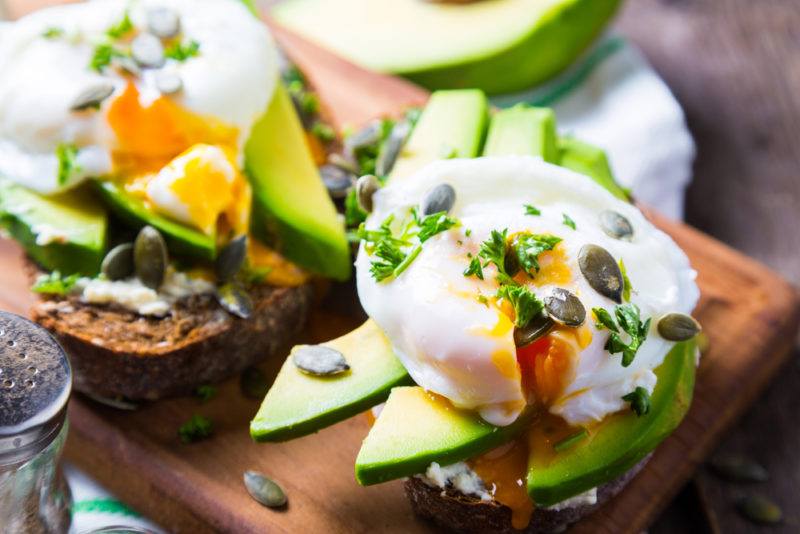 Eggs make their way onto many healthy foods lists, so it's not surprising that they're considered a nutritional powerhouse. Most of these nutrients are found in the yolk, which is also where most of the fat is found.
Despite their fat content, eggs can be a healthy part of your diet, especially if you aren't having more than one or two eggs each day. As for zinc, you're getting roughly 5% of your daily intake for the mineral. It isn't an amazing amount, but every source of zinc does add up.
Potatoes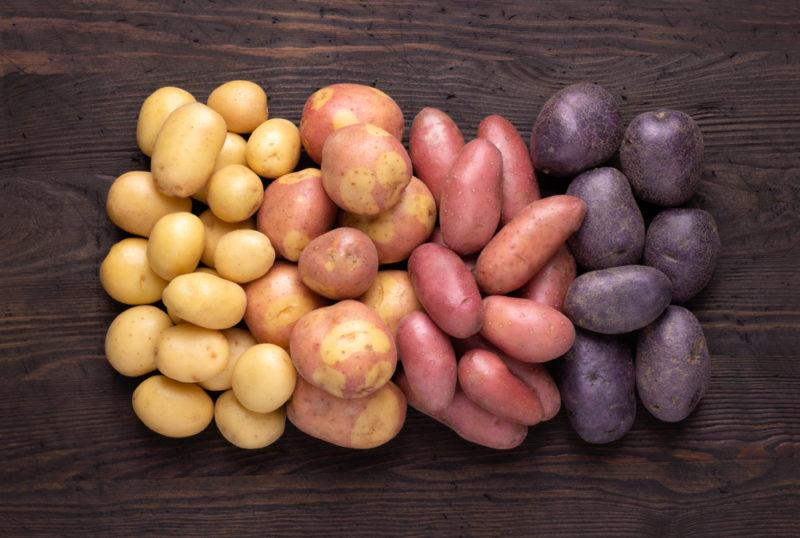 Potatoes (and sweet potatoes) are the final entry to this list. They're another moderate source of zinc, but they are a good option, especially as potatoes can be used in countless different ways.
And besides, potatoes are much healthier than many people assume and do contain a surprising range of nutrients. Choices like potatoes and sweet potatoes may be particularly relevant to people who don't eat meat, as people in this situation have fewer places to find zinc.