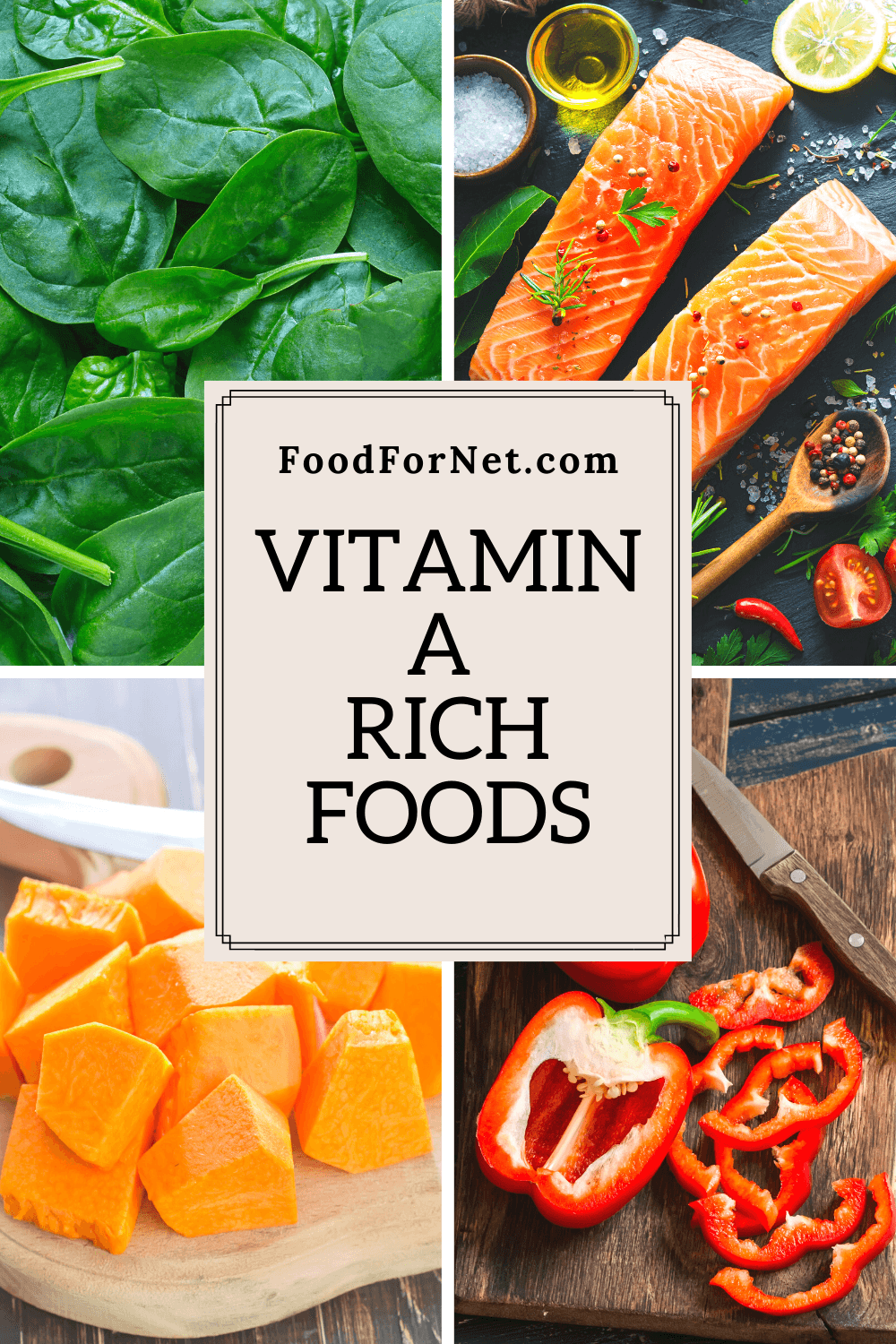 There's no denying that food plays an essential role in health. One reason is that food offers a variety of different vitamins, minerals, and other important compounds. These can all play their own roles in how our bodies function. But, simply eating healthy food isn't enough. You also need a good balance of nutrients, which is why today we're talking about vitamin A rich foods.
Vitamin A is one of the fat soluble vitamins. Some of its main roles in the body include promoting immune system function, helping our organs to work well, and maintaining good vision.
We don't make vitamin A on our own, so finding healthy vitamin A foods is vital. Thankfully, there are plenty of these to choose from.
The recommended daily vitamin A intake is around 900 mcg for men and a little less than that for women. We'll include details about vitamin A levels for some of the foods on this list, to give you a sense of what to expect.
But, most people won't need to focus too heavily on the numbers. A whole food diet that includes some of these vitamin A rich foods should be more than enough to keep you healthy.
Vitamin A Rich Foods
Liver
Salmon
King Mackerel
Tuna
Milk
Greek Yogurt
Cheese
Kale
Spinach
Other Dark Leafy Greens
Sweet Potatoes
Pumpkin
Cantaloupe
Dried Apricots
Goji Berries
Carrots
Pink Grapefruit
Red Bell Peppers
Liver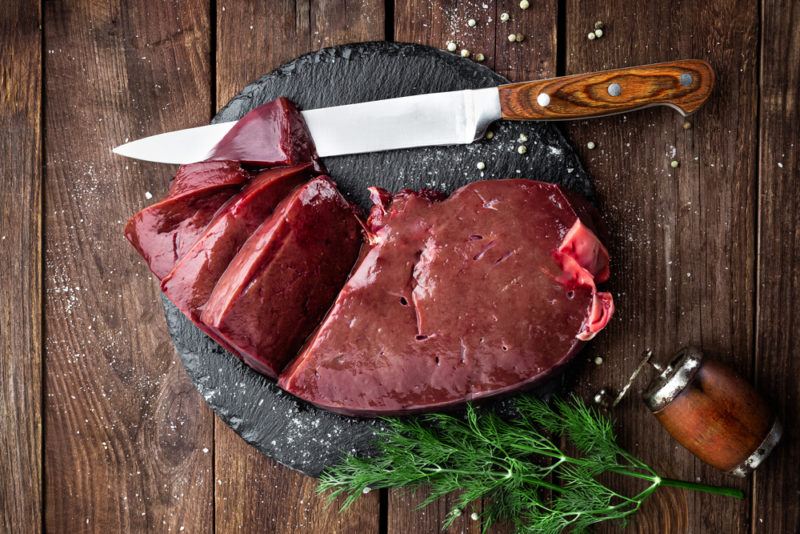 Organ means are especially good as a source of vitamin A. Beef liver tops the list, as you get more than 700% of your daily intake in a single slice of beef liver. The amount that you get in 100 grams of the liver is pretty insane.
Lamb liver offers a similar amount of vitamin A, giving you a second option to consider.
Other types of liver aren't impressive as beef and lamb liver, but they're not lightweights either. Liver products can provide some vitamin A too, like liver sausage and liver pate. These may be a little easier for you to eat if you're new to organ meats.
Salmon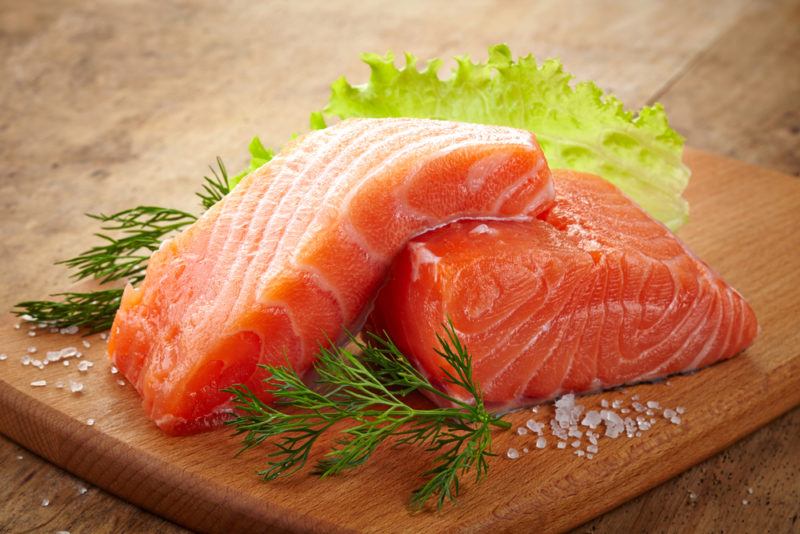 Salmon remains one of the most popular types of fish, partly because of the taste and texture combination. Even if you don't like other types of fish, you might find that you love salmon.
Cooking fresh salmon isn't your only option either. Smoked salmon is easy to find and is a delightful addition to many meals. Salmon has a different texture when it has been smoked, which can be appealing. Try smoked salmon with eggs benedict if you want a delicious and easy breakfast.
You can also turn to canned salmon, if you want something convenient. Of course, most people agree that fresh salmon or smoked salmon tastes better than the canned version, but having another option up your sleeve is never a bad thing.
King Mackerel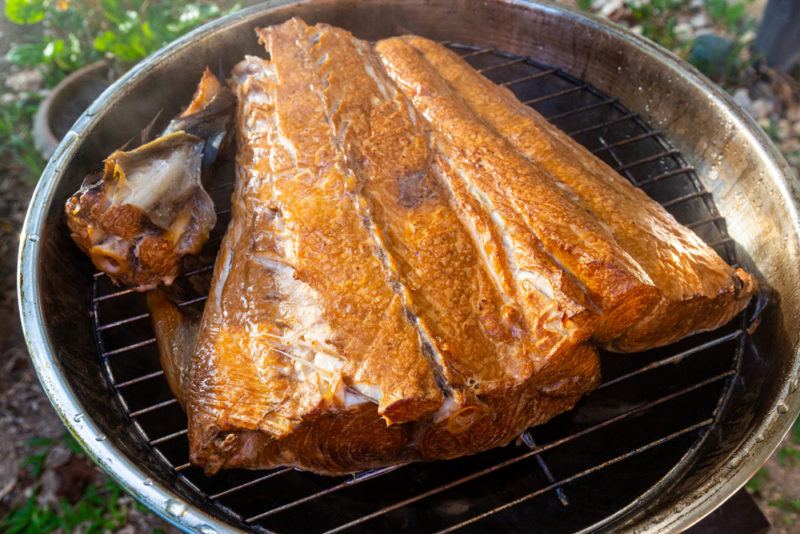 King mackerel isn't the most common type of fish, but it's one of the best marine sources of vitamin A. You get a little more than 40% of your daily vitamin A intake from half a fillet of the fish.
As is always the case, the vitamin A content is an estimate. You might get more or less from a given meal, especially as fillets aren't all the same size anyway.
Still, this hardly matters. The health benefits of eating fish regularly can't be argued against. The omega-3 content of fish alone makes them an important part of your diet.
Tuna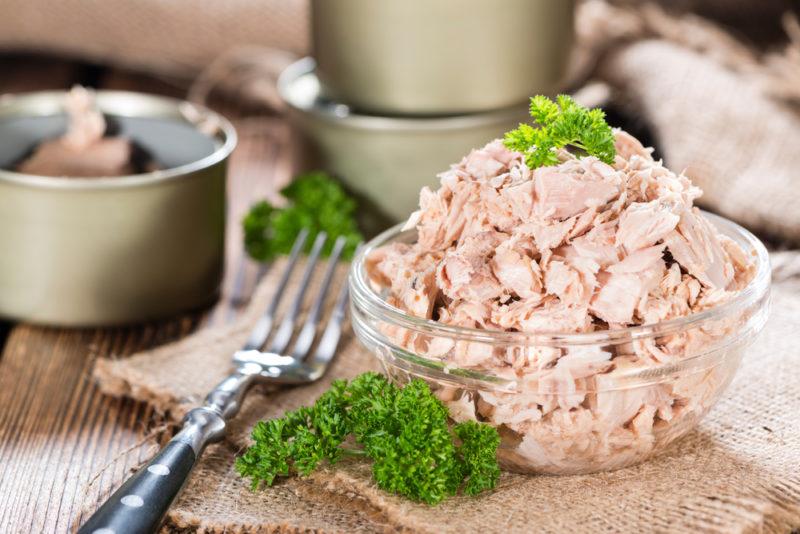 While we're on the topic of seafood, tuna is another fish that you can consider. The vitamin A content varies based on the type of tuna, with bluefin tuna being the most powerful type. Here, you're getting close to a quarter of your daily vitamin A intake from an ounce of the fish.
This is pretty good when you consider how inexpensive tuna is and how easy it is to find.
However, you do need to be careful about the amount of tuna that you eat. The bodies of fish accumulate mercury, which can be toxic to humans in high doses. Tuna has a relatively high level of mercury, so you need to keep an eye on your tuna intake.
Milk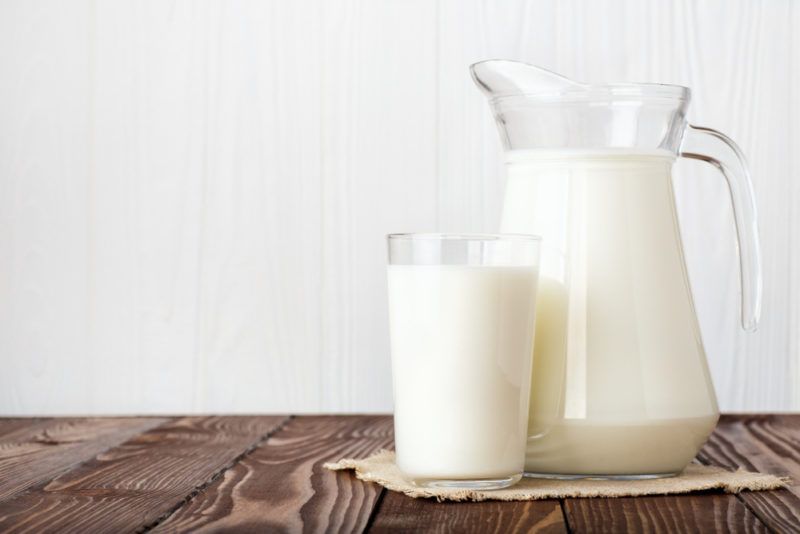 Vitamin A is naturally present in milk and the amount is similar regardless of whether you choose whole milk or a low fat version. While some reports do suggest that high fat milk is better for vitamin A and others suggest that low fat milk is, the difference is small enough that you can pick whichever type you like the best.
And honestly, relying on full fat milk isn't a bad thing anyway. Modern research suggests that healthy people can enjoy full fat milk without any problems. The biggest advantage of low fat milk is simply that it is lower in calories. While this can be helpful, the nutrient content of your food is important too.
Greek Yogurt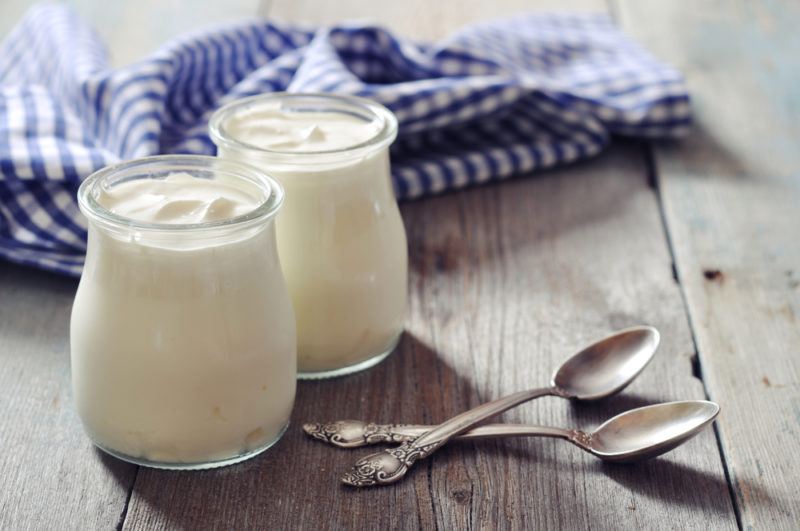 The vitamin A content of milk means that many other dairy products will contain vitamin A too, including Greek yogurt. You may even get as much as 20% of your vitamin A intake from a single container of Greek yogurt.
For those unfamiliar, Greek yogurt has been through multiple straining steps. This makes it thicker than regular yogurt and changes the nutrient composition too. Greek yogurt ends up being richer in protein, which also makes it more satisfying.
Greek yogurt does also have a notable tartness. This may be overwhelming when you first try the yogurt, but many people come to love this feature in time.
Plain Greek yogurt is the healthiest choice, as you don't need to worry about excess sugar or artificial ingredients. Don't worry if plain yogurt seems unappealing. You can always add extra ingredients for flavor, like berries or cocoa powder.
Cheese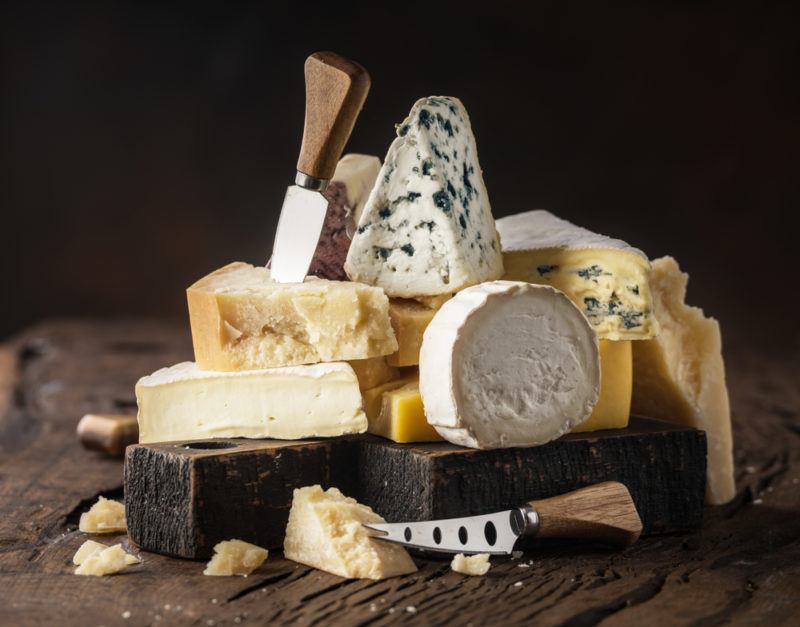 No surprises here, cheese provides vitamin A too. While the amounts aren't amazing, they do still add up. Besides, it's very easy to include extra cheese in your diet.
Ricotta is one good choice, as half a cup of ricotta provides close to 20% of your daily vitamin A intake. On the other hand, cottage cheese has much less vitamin A, despite the similarities between the two types of fresh cheese.
Other good choices include mozzarella cheese, hard goat cheese, and cheddar cheese. However, there are dramatic differences between products, so you'll need to check each type of cheese out for yourself.
Kale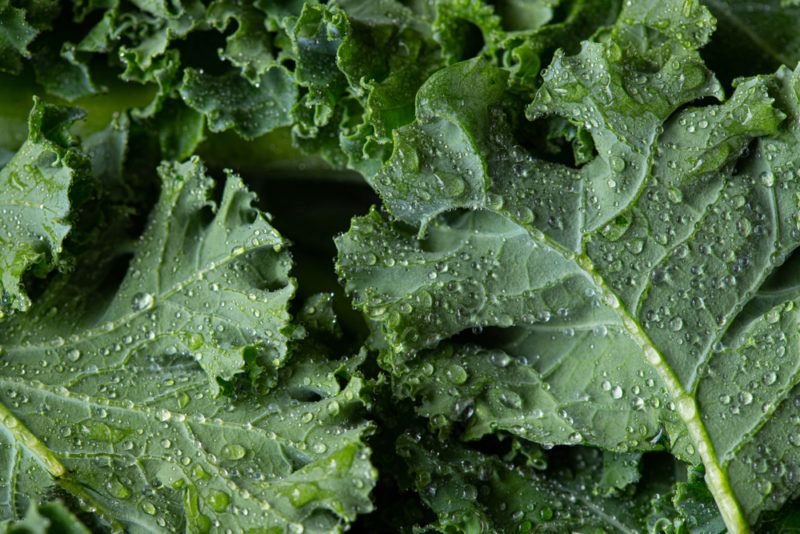 So far, we've only been looking at animal-based foods, which might be frustrating for vegetarians and vegans. But, vitamin A itself is only found in animal foods. You can't get the vitamin from plants at all.
Thankfully, plants do contain carotenoids that can be converted into vitamin A. These are sometimes called provitamin A and include alpha-carotene and the famous beta-carotene.
While provitamin A is another way to get vitamin A into your diet – the amount of vitamin A that you end up with can vary dramatically. Some people's bodies can turn provitamin A into vitamin A much more easily than others.
Kale is a good choice for provitamin A (and for many other nutrients). In fact, you're getting close to your entire requirement for vitamin A in a single cup of cooked kale.
It's also surprisingly easy to get kale into your diet. Once you've briefly sauteed it, you can mix kale in with many meals. The vegetable is a fantastic way to provide more nutrients in a pasta dish. You can even use it as a smoothie ingredient.
Spinach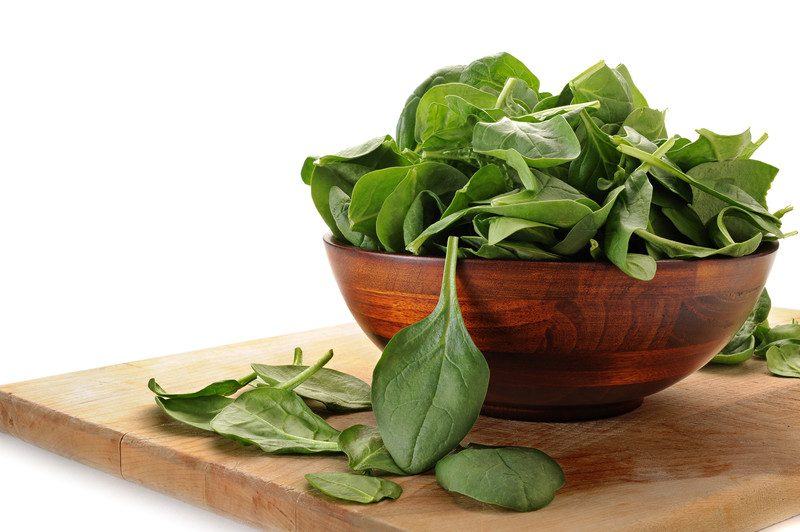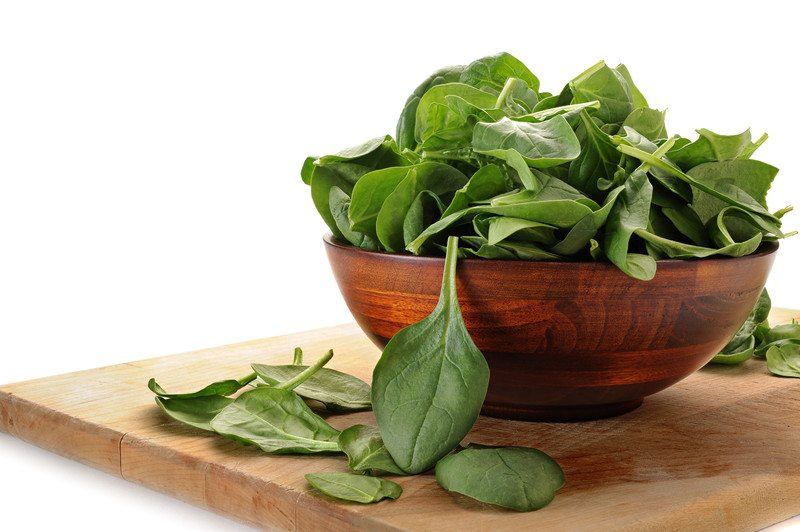 Like kale, spinach is a dark leafy green and is rich in nutrients. It tastes good when eaten raw in a sandwich or salad, and is just as appealing when cooked and used in a meal.
While spinach is nutritious, it is high in oxalates, more so than other leafy green and than most vegetables. In fact, spinach is one of the few vegetables that you might need to cut out entirely on a low oxalate diet.
Other Dark Leafy Greens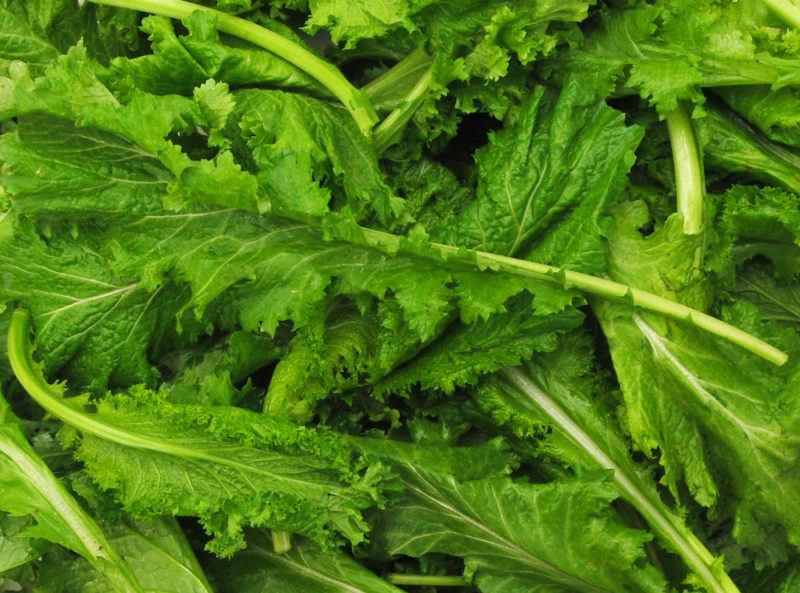 Spinach and kale are just two dark leafy greens. There are many others out there too, including Swiss chard, mustard greens, and collards.
Each type of leafy green has a distinct nutritional profile. Some will be higher in vitamin A than others, but those with less vitamin A will have their own advantages.
There is also variety between different species and cultivars. This is a key reason for including a wide selection of vegetables in your diet. Doing so means that you won't miss out on any important compounds.
Sweet Potatoes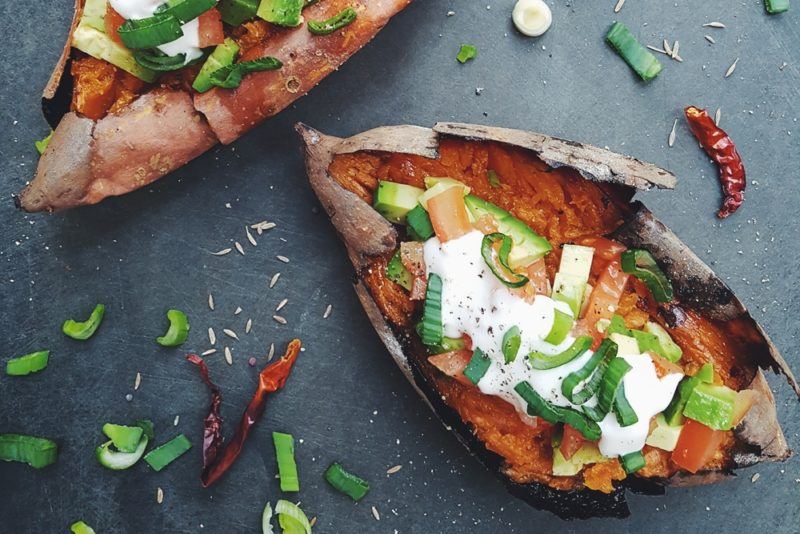 With their bright orange color, it shouldn't be surprising that sweet potatoes are high in beta-carotene. They're even one of the best choices for provitamin A, with a cup of cooked sweet potato providing around 200% of your daily vitamin A intake.
Sweet potatoes are starchy, but this doesn't make them unhealthy. Instead, the tuber contains many important nutrients.
There are plenty of interesting ways to serve sweet potatoes too, such as using slices of roasted sweet potato a little bit like bread or partially hollowing out the sweet potato and stuffing it with fillings.
Pumpkin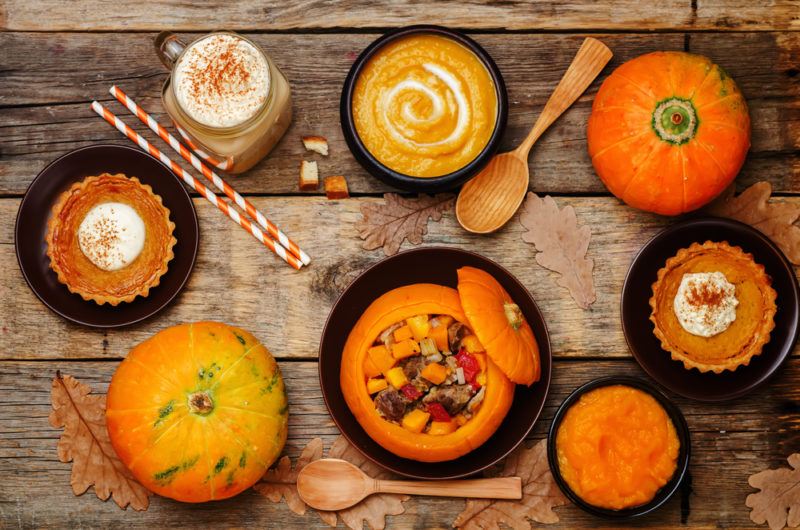 Speaking of orange foods, pumpkin is another choice that's high in vitamin A. It's a particularly good one because so many people already love the flavor of pumpkin.
You don't need to stick to fresh pumpkin either. Canned pumpkin can be just as good and a cup of this provides more than 200% of your daily intake for vitamin A.
A high-quality pumpkin spice latte or pumpkin smoothie could be the perfect way to take advantage of the nutrients that pumpkin has to offer. The best approach is to make the drink yourself. This way you can use a decent amount of pumpkin puree and be confident that there are no concerning ingredients present.
You can keep an eye on the sugar content too. After all, many pumpkin-flavored drinks and foods tend to be high in sugar, which isn't necessary and certainly isn't good for you.
Cantaloupe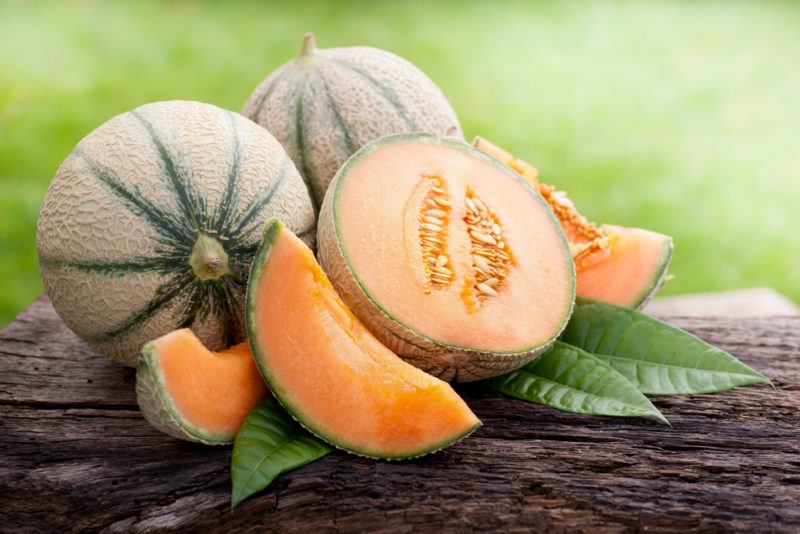 Fruit can offer vitamin A too, although the amounts tend to be lower than with vegetables. Cantaloupe melons top the list, which shouldn't be surprising given their orange color. A cup of the melon provides roughly a third of your daily vitamin A intake.
Dried Apricots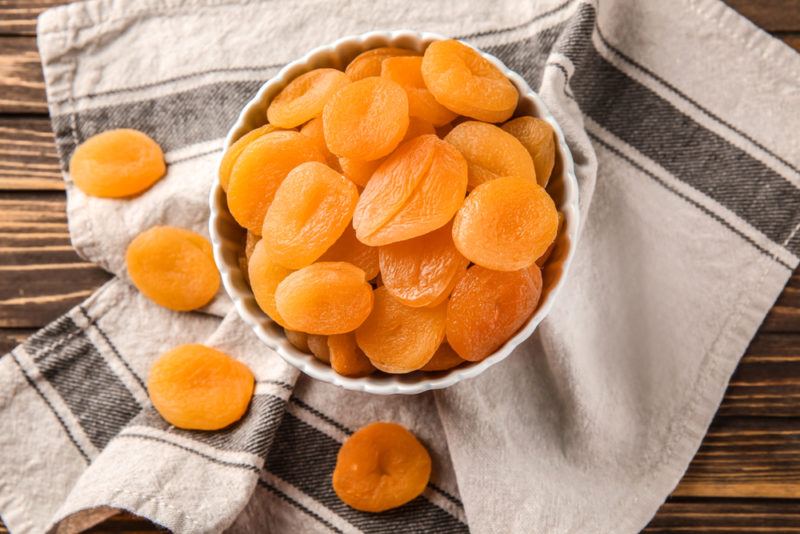 While dried fruits are high in sugar, they're also a concentrated way to access the compounds that you find in fruit. Dried apricots are a good choice for vitamin A, with an ounce of the fruit offering you around 20% of your daily intake.
Of course, dried fruit is high in sugar too, so you'll need to weigh this up when you're deciding what to eat.
You can also turn to apricots themselves. A cup of the fresh fruit provides 17% of your daily intake, which still isn't too bad.
Goji Berries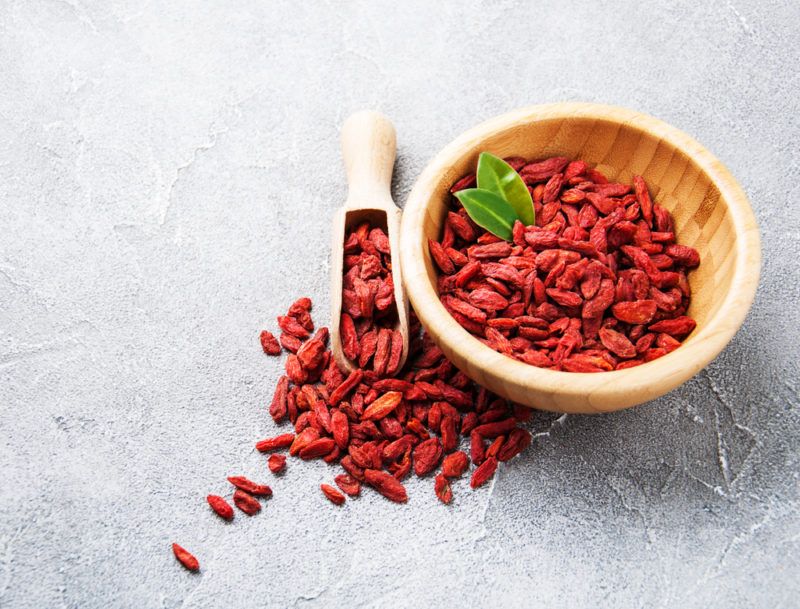 Goji berries are another type of dried fruit to consider. These berries are often called a superfood, as they're full of important plant-based compounds.
You'll often find the berries dried and just a couple of tablespoons of the berries will provide you with your daily intake of vitamin A. The berries are especially popular as a smoothie ingredient, although you could find other uses for them too.
Carrots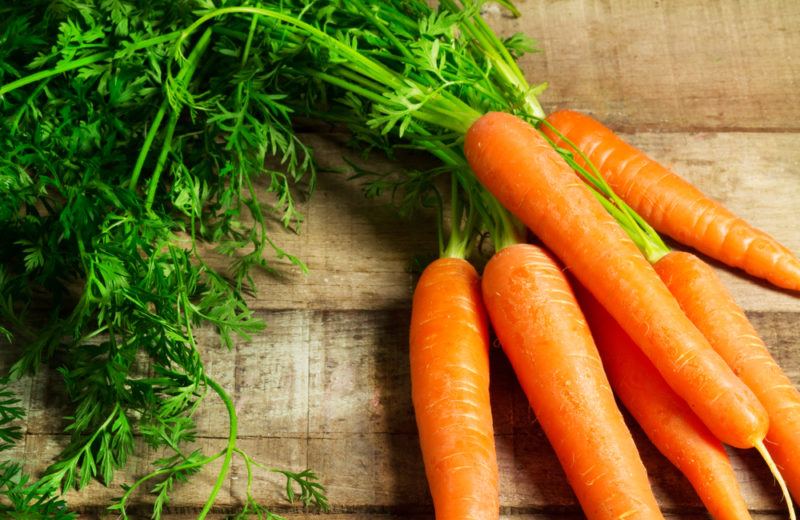 We've mentioned a few orange fruits and vegetables, so it shouldn't be surprising to see carrots featured on the list too. Besides, carrots are well-known for their beta-carotene content.
You can even turn to carrot juice for some nutrients. Carrot juice can be a good drink for anyone with acid reflux or a sensitive stomach, as the juice isn't acidic at all.
Pink Grapefruit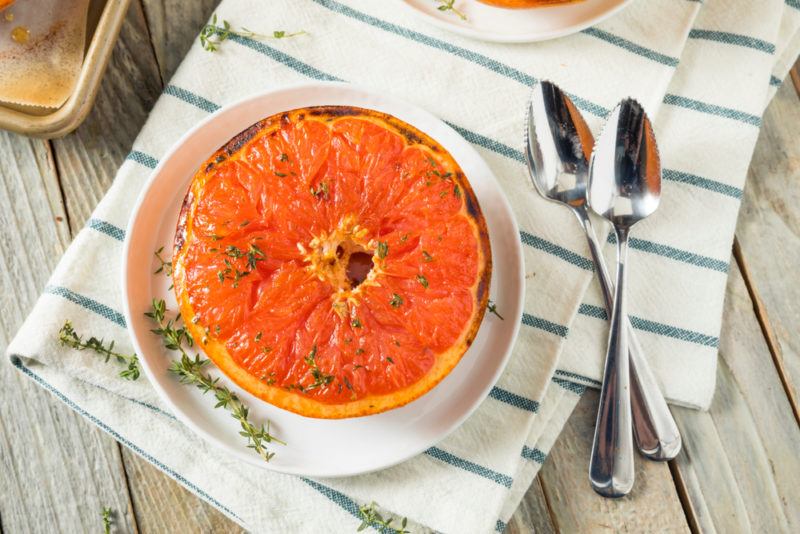 If you want a fruit that isn't high in sugar, grapefruit is the way to go. This tart fruit is often linked to health. It makes a good choice at breakfast time too. Some people even bake it – a process that works surprisingly well.
Grapefruit does contain a little less vitamin A than apricots or cantaloupe, but you're still getting enough to make the fruit worthwhile.
Just be wary of grapefruit if you are on any medication. The compounds in grapefruit interact with some medications. This could mean that you need to avoid the fruit entirely.
Red Bell Peppers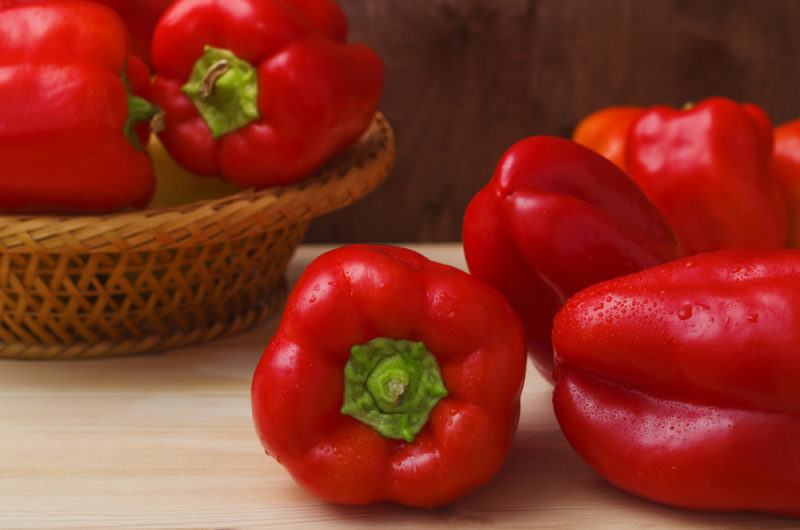 Red bell peppers tend to be the sweetest type of bell pepper. These bell peppers are perfect additions to sandwiches or salads, providing a vibrant flavor and just the right amount of crunch.
While there are orange peppers too, the red ones tend to contain more vitamin A per serving. And honestly, red peppers are the most popular type anyway, so why not take full advantage of them in your cooking?