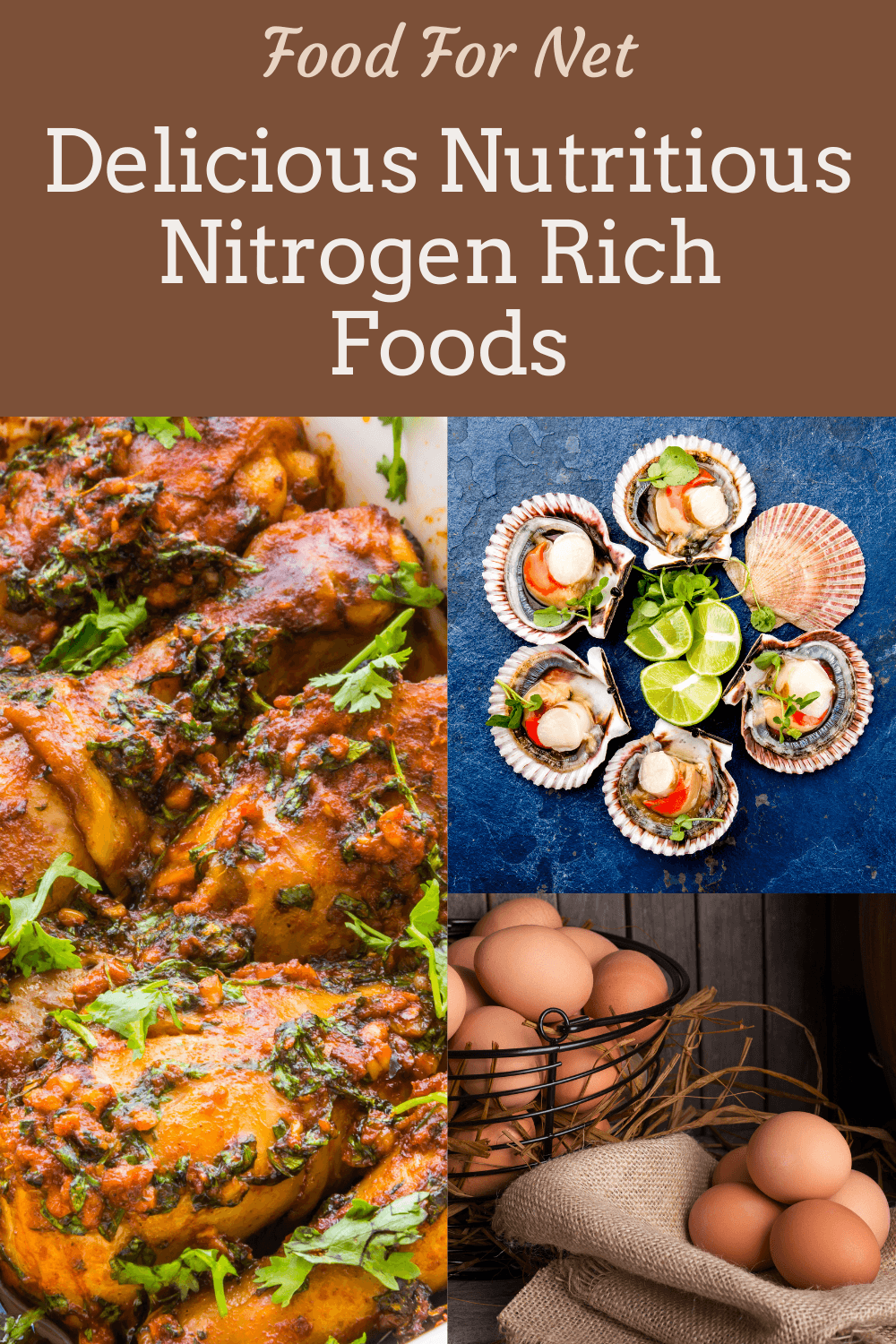 We've talked about a variety of nutrient rich foods on this site. Many of them are well-known nutrients, like vitamin A, calcium, and iron, ones that are widely recognized as being essential. Nitrogen, however, is a little different. For one thing, nitrogen is an element, so you tend to find it as part of a compound, rather than on its own. There's also discussion about whether nitrogen rich food is a good idea.
Some of the confusion comes from the forms that nitrogen comes in. For example, nitrogen is a key building block for amino acids, so you'll get nitrogen from any high-protein food.
Nitrates and nitrites, on the other hand, are much more controversial. These are often used as preservatives, as they limit the growth of harmful bacteria. The compounds are commonly used for processed meat and could be one reason that this type of meat has been linked to cancer.
However, this doesn't make all nitrates and nitrites bad. The ones that we get from fruits and vegetables won't have the same negative effects and may even provide some benefits.
This difference is due to how compounds react in food and in the body. High heat cooking and the acidity of the stomach can lead to some harmful compounds being formed. This is a particular problem in processed meats because of compounds that are common in high protein foods.
So, when you're looking at nitrogenous food, you can't just pay attention to nitrogen content. You need to think about the type of food and the form of nitrogen too. We're making that process easy by only focusing on healthy nitrogen foods on this list.
The plant-based sources of nitrogen are arguably your best choice, as there is little protein present for them to react with. Much of our nitrogen comes from plants anyway. However, animal products have their own advantages as well.
Nitrogen Rich Foods
Soybeans and Soy Products
Beans
Nuts and Seeds
Meat
Poultry
Fish and Shellfish
Eggs
Leafy Greens
Green Herbs
Rhubarb
Fennel
Beetroot
Spirulina
Protein Powders
Antioxidant Rich Foods
Soybeans and Soy Products

Soybeans are often used as a plant-based source of protein, so it's no surprise that they contain plenty of nitrogen. This means that the beans themselves offer nitrogen, along with any product that is made using them.
In general, the more protein your soy product has, the higher the nitrogen content will be.
Soybeans are rich in nutrients, which is another reason to rely on them regularly.
Still, they are one of the most controversial types of food out there. Critics highlight a variety of problems with soybeans, including antinutrients and compounds that mimic estrogen. There's also concern about how often soybeans are genetically modified.
Not surprisingly, many people play it safe and avoid soy products altogether.
While you can avoid soy, the evidence supporting these health issues is incredibly slim. And besides, even if antinutrients do decrease how many nutrients you absorb, you'll still get plenty of vitamins and minerals from soybeans.
So really, there's little reason to cut soy out completely. If you are worried, it might be best to rely on a wide variety of foods, rather than focusing too heavily on soybeans and soy products.
Beans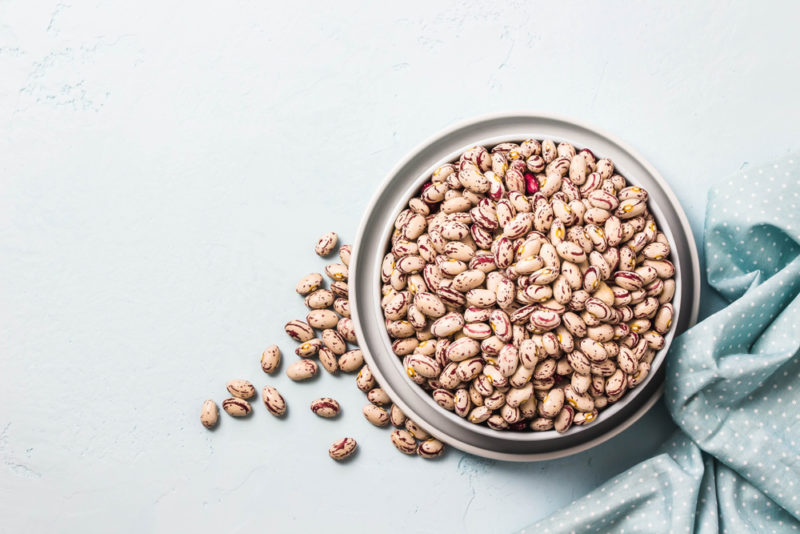 Other members of the legume family offer protein and nitrogen too. This includes any type of bean. Again, this is hardly surprising, as beans are such a popular source of protein. They're also inexpensive and have a long shelf life.
There are many types of beans out there – with plenty of colors and sizes for you to choose from. There are also some differences in flavor and texture, which might influence which beans you include in which meals.
Nutrient composition changes between types of beans too. This is an excellent reason to rely on a variety of beans, rather than just your favorite type.
It's important to soak or sprout your beans before you use them. Doing so makes it easier to absorb the nutrients from the beans, giving you more benefits from them.
Nuts and Seeds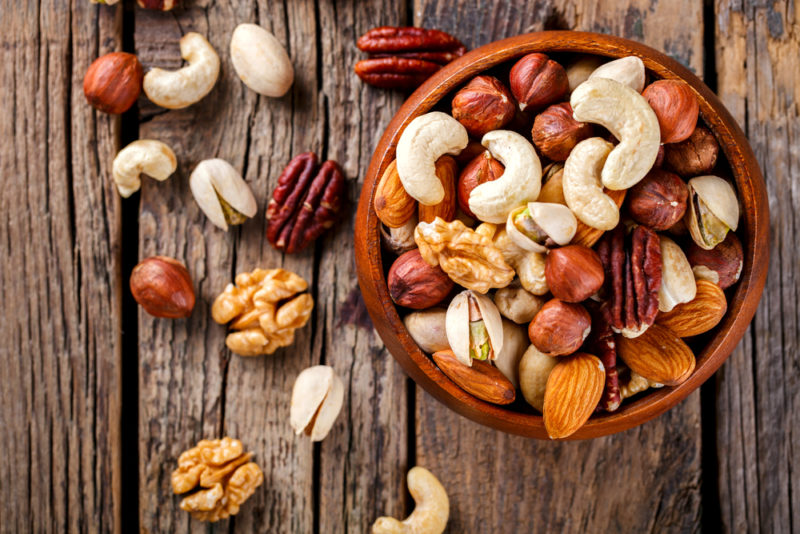 It's hard to ignore nuts and seeds if you're looking for protein. Many of them are delicious. They make easy snacks too, especially if they have been roasted and seasoned first.
Almonds and walnuts are some of the best choices for nutrients and protein, although honestly, any type of nut or seed is worth eating.
Peanuts are appealing too, even though they're technically legumes rather than nuts. Besides, peanuts are often less expensive than other options. The price difference could be the deciding factor in some situations.
Don't forget about nut butter and seed butter. These products often rely on the crushed nut or seed and little else. They can provide the same benefits as the whole nuts or seeds, while also being more versatile.
Meat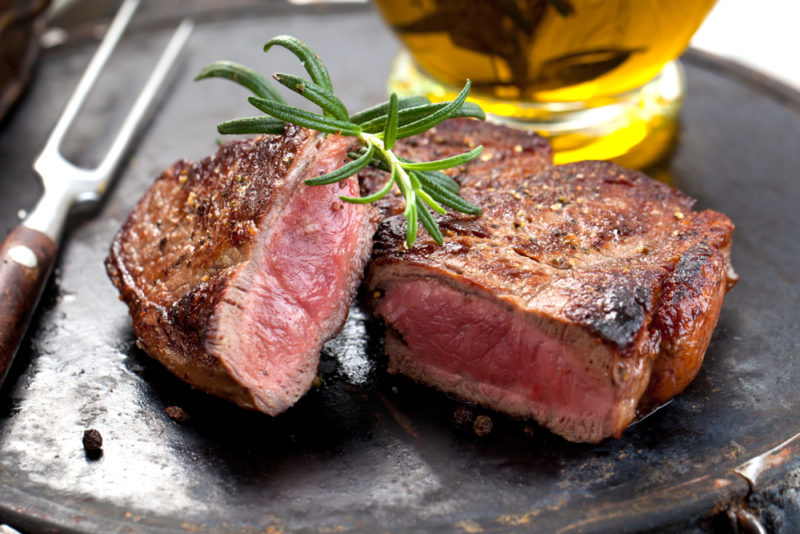 We can't talk about high nitrogen foods without mentioning meat. You'll get plenty of protein from any type of meat, which means plenty of nitrogen as well.
However, meat isn't all the same. Some options may be healthier than others.
Many experts recommend relying on lean meat whenever possible while moderating your red meat intake. Avoiding high heats and burning your meat can be important too, as high-temperature cooking may produce carcinogens.
Of course, opinions are mixed. Some groups, including those following a low carb or keto diet, feel that fatty cuts of meat are healthy too. Plus, red meat is high in nutrients, so it could easily help improve your health.
You'll need to make your own decision about the amount of meat to eat.
There's much less debate about processed meats, including bacon. Processed meats are more likely to increase cancer risk. They may use nitrates and nitrites as preservatives as well, which is a good reason to avoid this type of meat.
Poultry

Poultry is another obvious entry to this list. Chicken tends to be the most popular choice here, as it is a versatile lean source of protein that isn't too expensive.
You'll get plenty of protein and nitrogen from other types of poultry too, like turkey or duck.
Poultry tends to be less controversial than red meat and it's easier to find lean cuts, so it could be a better choice for anyone concerned about their health.
Fish and Shellfish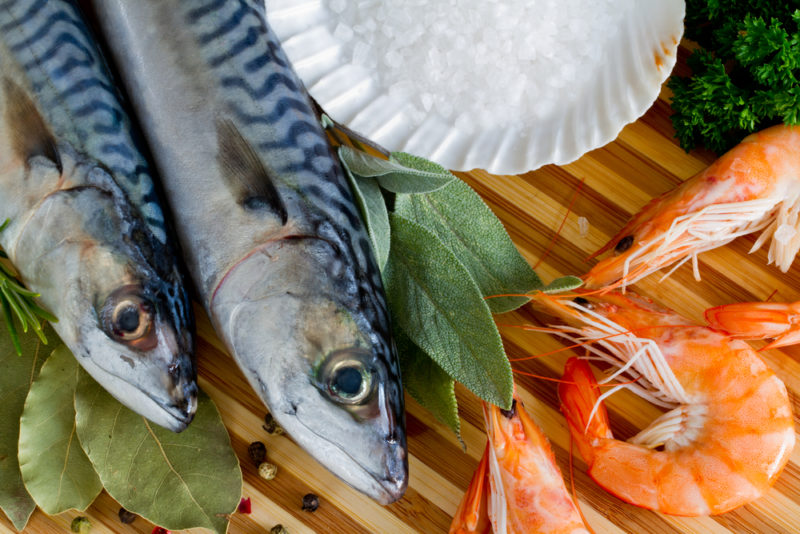 Not surprisingly, fish and shellfish make this list too. Both types of seafood are excellent sources of protein. They can also provide other crucial nutrients, including vitamin B12 and zinc.
You'll also be getting omega-3 fatty acids from fish and shellfish. These fatty acids have many advantages, like helping to lower blood pressure, improve heart health, and reduce triglyceride levels.
Omega-3 levels are directly related to the amount of fat in the fish. This makes fatty fish like salmon a powerful choice. Lean white fish like tilapia contains a much lower amount of the heart-healthy fats.
Some types of seafood are rich in purines (which is true for high fat cuts of red meat too). Purines contain nitrogen and are safe for most people to eat. However, purines do lead to uric acid production, which may increase kidney stone risk on some occasions.
If you're sensitive to kidney stones or are concerned about getting one, then try to stick to low purine foods instead.
Eggs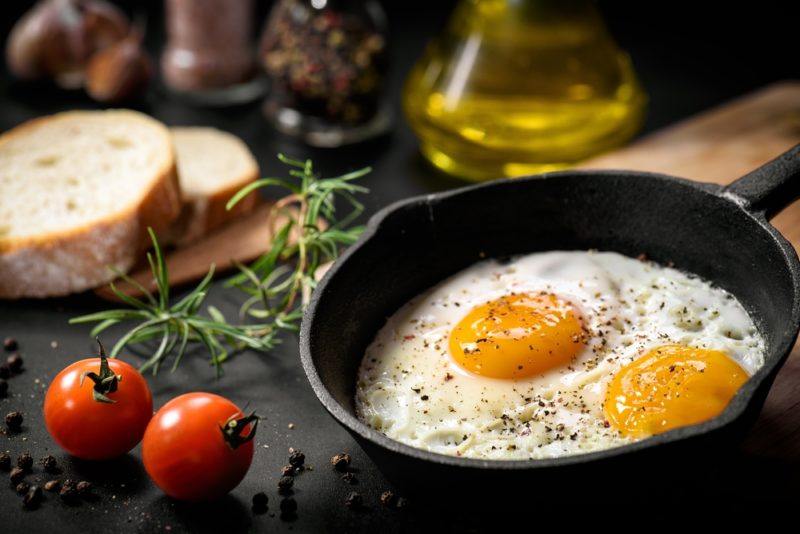 The protein in eggs makes them a filling breakfast choice and also a rich source of nitrogen. Egg whites are often seen as the best source of protein, partly because you're getting a lot of protein and not much else. This is why weight watchers often focus only on egg white.
However, the yolk of the egg still contains protein. It's also a rich source of other nutrients.
There's little reason to avoid egg yolks anyway. The biggest problem is the amount of cholesterol, yet the effect of dietary cholesterol on your body isn't as strong as you might think.
Leafy Greens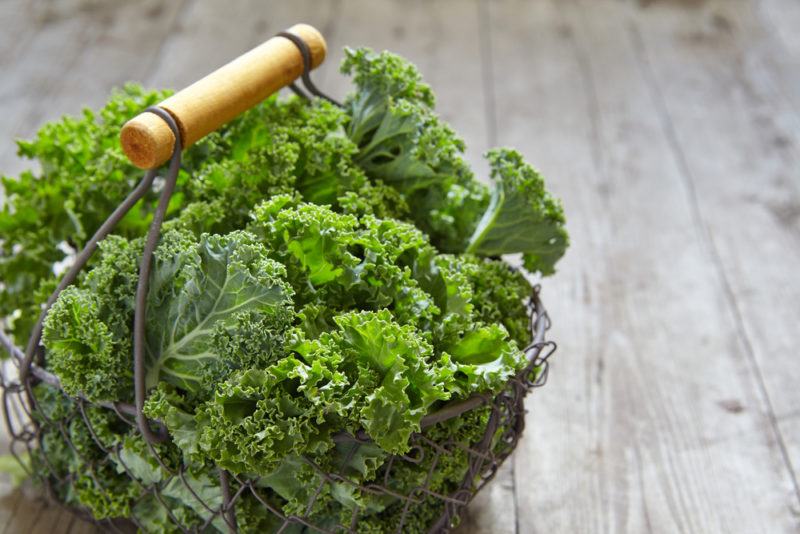 Nitrogen rich foods aren't always rich in protein. Vegetables tend to contain nitrates instead, often in the form of nitric oxide. For many of us, leafy greens end up being a common source of nitrogen.
This category includes the famous dark leafy greens, like spinach, kale, and Swiss chard. These greens are often recommended for health, as they are low in calories and contain so many important nutrients.
There are other types of greens too, like lettuce and cabbage. These options might not have as many nutrients as the dark leafy greens, but do have a milder taste, which can make them easier to use. Cabbage is often used in coleslaw, for example, while lettuce is a popular sandwich ingredient.
Green Herbs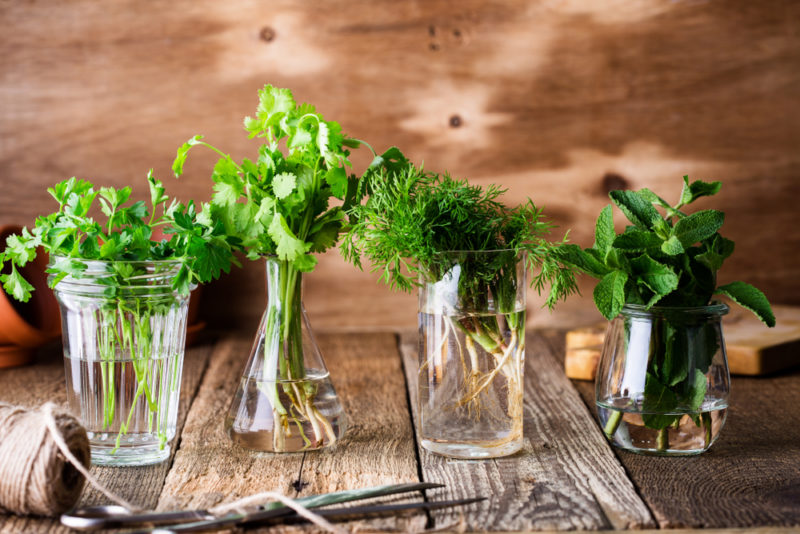 While herbs are used in small quantities, don't write them off, as they pack a nutritional punch. They're also a useful way to increase nitrate levels, as you can easily add a few different herbs into a recipe.
Cilantro and parsley are two especially good choices. Cilantro doesn't appeal to everyone, of course, but parsley is a nice and easy choice for most people.
Rhubarb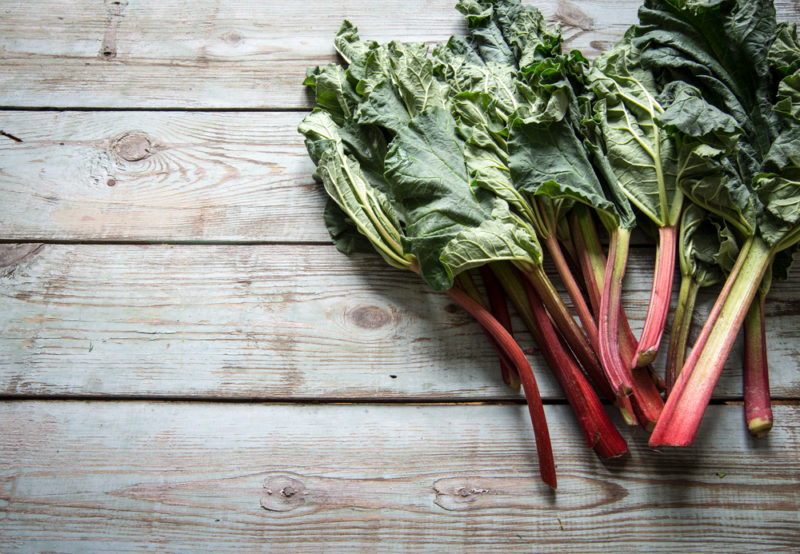 Rhubarb isn't your typical vegetable, as it has an interesting sweet-tart flavor balance and is often used to create desserts like rhubarb crumbles. The vegetable is another useful source of nitrates, so it's a practical and delicious choice.
Don't worry if the tartness of rhubarb is a little much, you can always use some sweet ingredients in the same recipe. For example, many fruit crumbles use rhubarb along with other types of fruit, like apples or strawberries.
Some people don't focus on the way rhubarb tastes, but on how it might help with digestive complaints.
While it's true that the vegetable might help, you do need to be careful. Rhubarb contains oxalic acid, so large amounts of the vegetable could strain your kidneys and might be bad for your joints.
Fennel

Fennel actually comes from the carrot family, which explains why most people eat the bulb of the plant, rather than the leaves (which can be quite fibrous, although they are edible).
Roasting the fennel bulb is a common approach. You simply need to cut the fennel bulb up, toss it in a little oil, and then roast it on a baking sheet.
It's often described as having a similar flavor to anise. But, don't worry if you're not a fan of licorice, as the anise flavor in fennel tends to be mild.
While fennel doesn't feature in many nutrient rich food lists, it is still good for you. If nothing else, it's nice to have some variety in your diet.
Beetroot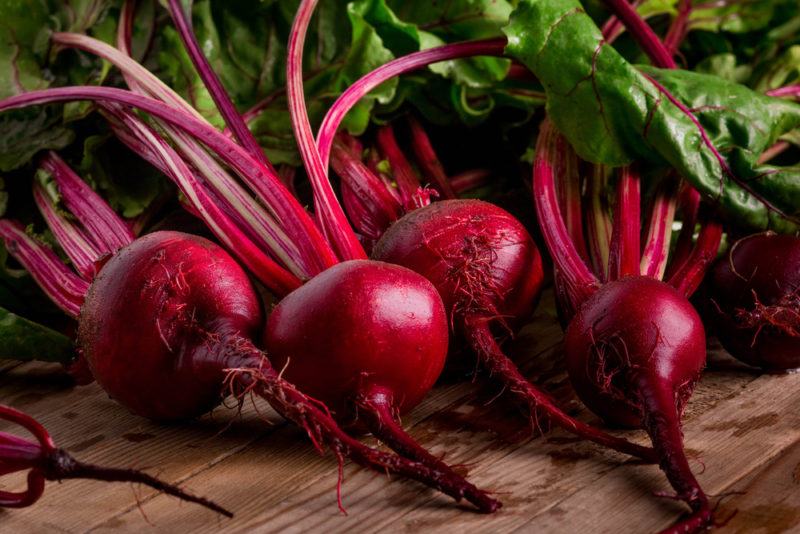 Beetroots are also significant for nitrate content. This time though, beetroot juice appears to be the best choice.
In some ways, this effect isn't too surprising. Juice can be an easy way to access many of the nutrients from fruit and vegetables. Fruit juice has limitations, as it is often high in sugar. Beetroot juice contains less sugar and still offers many of the phytonutrients and other compounds present in the whole vegetable.
This makes beetroot juice an easy way to give yourself a booster shot of nitrogen, along with plenty of other nutrients at the same time.
Of course, if you'd rather rely on beetroot itself – go for it. Beetroot can be delicious when included in a salad.
Spirulina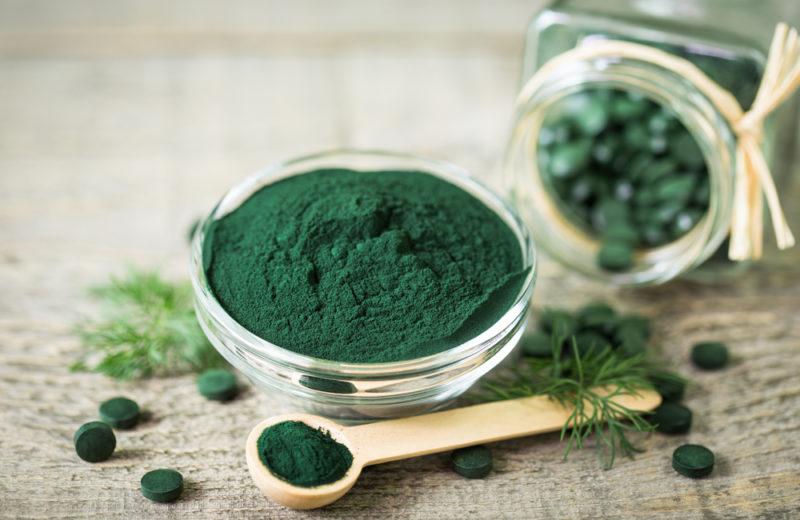 Spirulina is another very easy way to increase your nitrogen intake, as you're buying a powder or some tablets. The powder can easily be included in a smoothie. Some people even just mix it in with a glass of water and drink it straight.
Much of the nitrogen comes from the protein in spirulina, but this is only one reason to rely on the powder.
After all, spirulina is called a superfood for a reason. It has an amazing balance of nutrients, along with plant-based compounds. You're getting plenty of calcium, vitamin C, magnesium, and selenium from the powder – not to mention all the antioxidant effects.
Protein Powder

Protein powders are one of the easiest ways to boost protein intake. You can mix the powder with a glass of milk, plant-based milk, or even water in some cases, then drink the mixture. Or, you can create a more complex smoothie using the powder and other healthy ingredients.
The protein in these powders is where the nitrogen comes from.
The powders vary in their protein content, the ingredients that they use, and where the protein is sourced from. Some rely on plant-based sources of protein, like soybeans, while others may use animal sources instead.
Whey is the most common type of animal-based protein powder. It's often seen as superior due to the amino acid balance and digestibility. Still, you'll get nitrogen from any type of protein powder, so you can choose based on your preferences.
Just be sure to carefully read the ingredients label. Some products are packed full of additives and sugar, to the point that they're not very healthy at all. You're better off with a product that is high in protein and has few added ingredients.
Antioxidant Rich Foods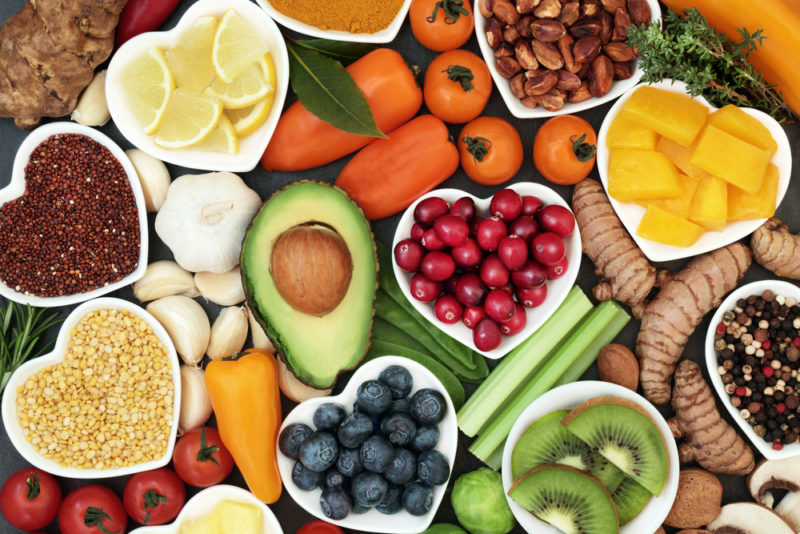 Getting nitrogen in your diet is the most obvious way to increase nitrogen levels, but this isn't the only option. You can also focus on decreasing the breakdown of nitric oxide.
Increasing your intake of antioxidant rich foods is one way to do this. Antioxidants neutralize free radicals in your bloodstream and help stabilize nitric oxide in the process.
Vitamin E and vitamin C are two important antioxidants to focus on, along with polyphenols, which is a class of powerful plant-based compounds. There are many antioxidant rich foods to focus on, including berries, dark chocolate, olive oil, bell peppers, and pomegranates.