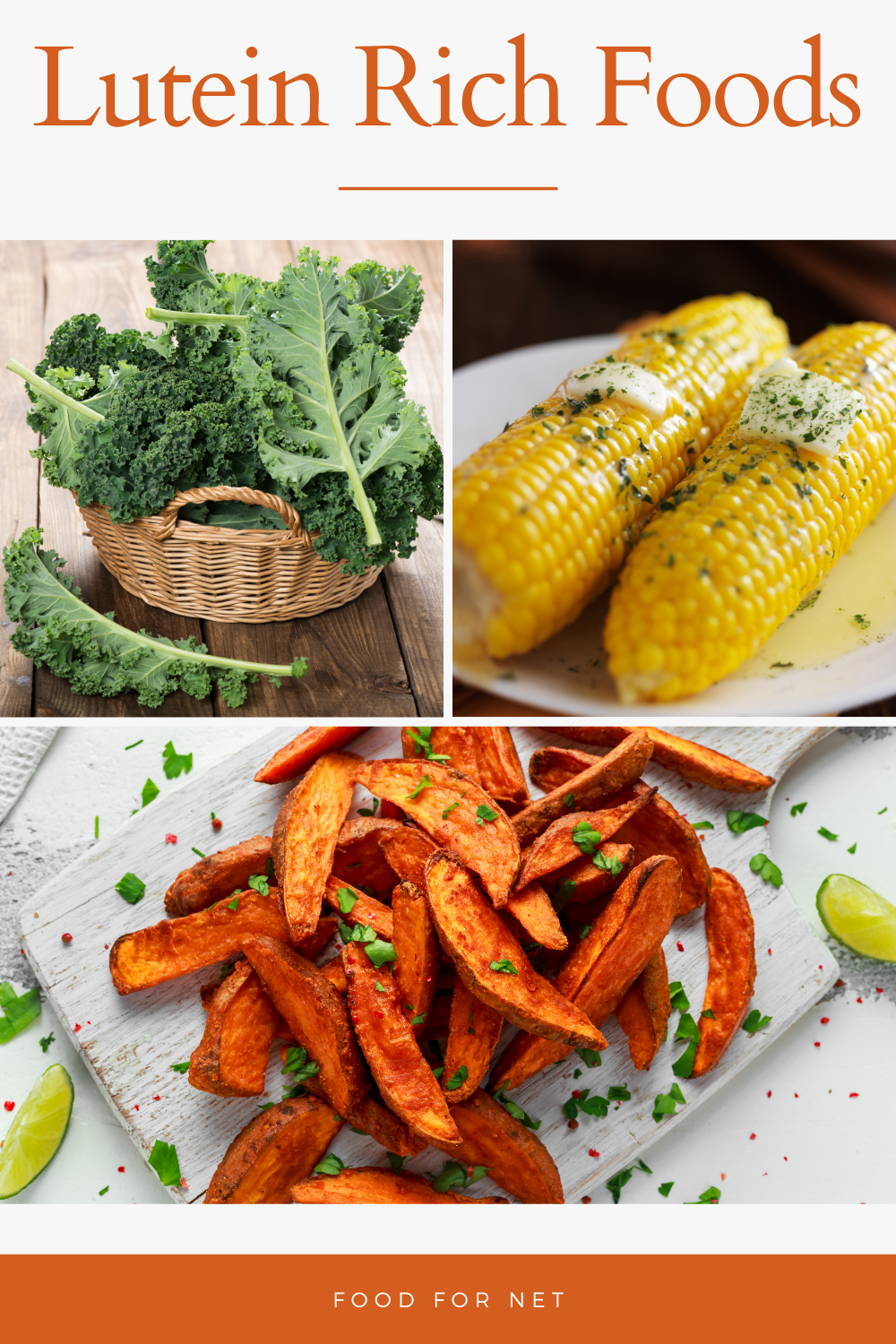 Lutein is a pigment molecule that is found in yellow and orange fruits and vegetables, along with some green ones. It's often discussed along with zeaxanthin which is a similar compound. Lutein and zeaxanthin are both strongly linked to eye health. The benefits for your eyes are reason enough to eat lutein rich foods regularly.
Both compounds are antioxidants too. As such, they can help to reduce levels of oxidative stress in your body and improve your health in the process.
However, these compounds aren't considered essential nutrients, so there is no recommended daily intake. There is no upper limit either, giving you the chance to choose the amount you consume for yourself.
A word of warning though – consuming more than 20 mg of lutein per day could make your skin yellow for a little while.
You don't need to pick and choose between lutein foods and zeaxanthin foods either, as many foods that contain one of these compounds contain the other as well.
And finally, like many nutrient-rich foods, foods high in lutein tend to be perfect for your health. Most contain a wide range of vitamins, minerals, and plant-based compounds.
Lutein Rich Foods
Winter Squash
Pumpkin
Sweet Potatoes
Kale
Collard Greens
Spinach
Swiss Chard
Green Peas
Asparagus
Eggs
Yellow Sweet Corn
Carrots
Brussels Sprouts
Broccoli
Pistachios
Winter Squash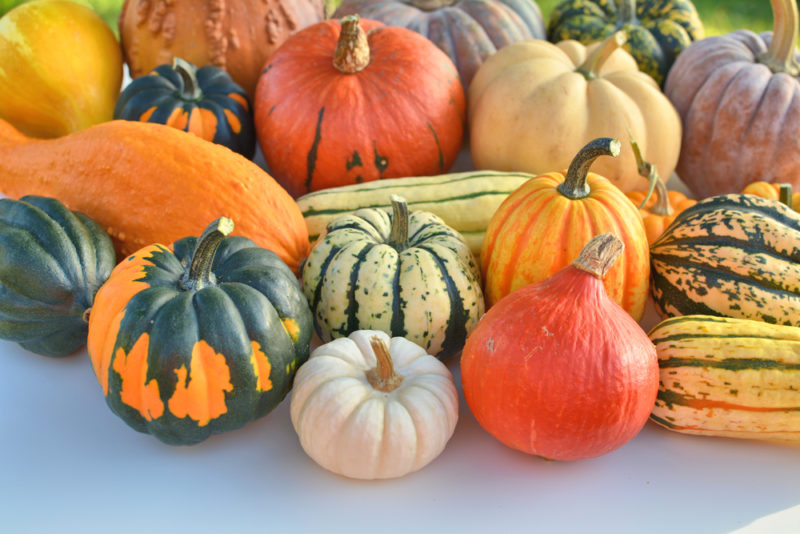 The vibrant colors of winter squash leave little room for doubt – the vegetable is rich in yellow-orange pigment molecules, including lutein and zeaxanthin. Beta-carotene is prevalent too, making winter squashes a good choice for vitamin A.
There are various types of squash to choose from, like acorn squash and butternut squash. While the nutrient profile can be quite different from one to the next, you're always going to get some lutein.
Butternut squash has become very popular recently.
This popularity comes from the texture of butternut squash flesh once it has been cooked. You end up with strings of butternut squash that can easily be used as a pasta alternative. Many keto and low carb recipes do just that.
Cooking butternut squash isn't as difficult as it might seem. It's even possible to carefully microwave the squash. Doing so does take time, but the process is much less frustrating than baking it in the oven.
Pumpkin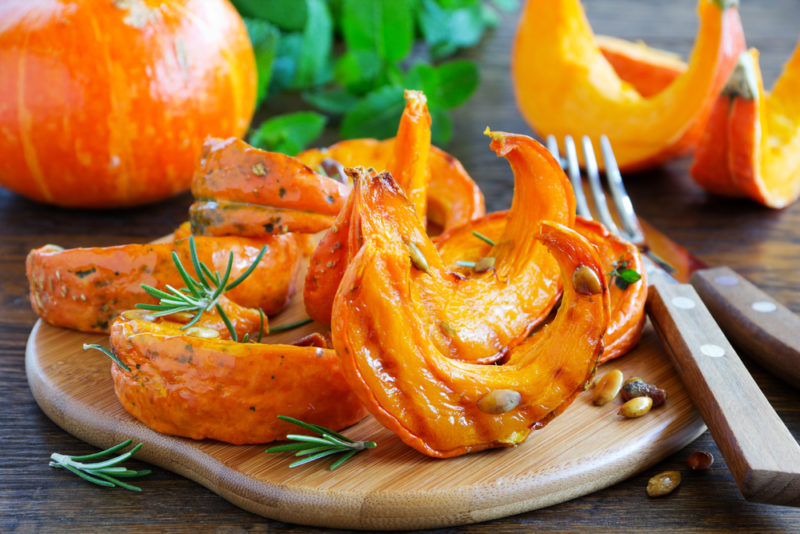 Pumpkins are a type of winter squash, but they're popular enough to deserve a special mention. After all, so many people love the taste of pumpkin, especially in the Fall months.
The lutein content of pumpkin shouldn't come as a great surprise, as pumpkin tends to be bright orange. Pumpkin is also notable for potassium, not to mention the other nutrients present.
Pumpkin is also versatile. This might be its greatest feature. Countless recipes rely on pumpkin and pumpkin puree, including both savory meals and desserts.
If you don't want to deal with fresh pumpkin, you can even buy pumpkin puree in a can. Just be sure to check the ingredients label. Some products add sugar or other undesirable ingredients. It's best to find a can with pumpkin flesh and little else.
Sweet Potatoes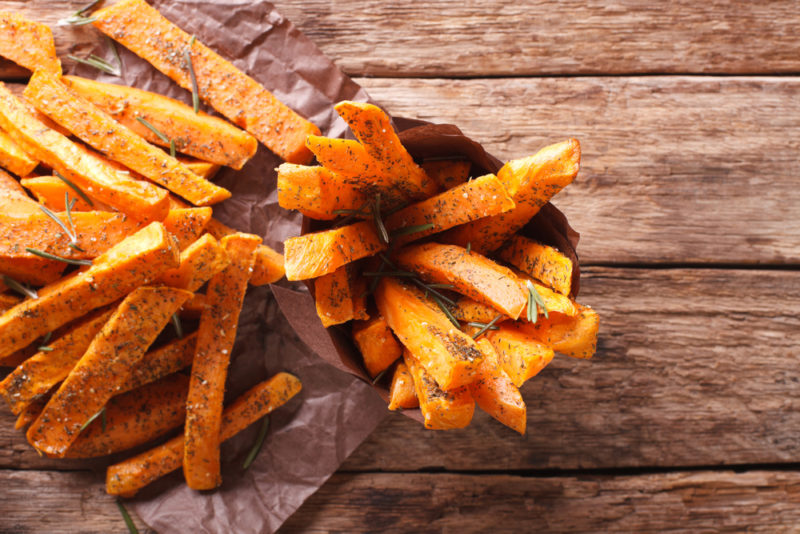 Here's another vibrant food that you can rely on. Sweet potatoes are fantastic for their fiber content and are rich in antioxidants too. This combination of fiber and antioxidants can help promote gut health as well.
The main problem is that sweet potatoes are relatively high in carbs. But, don't let this pout you off.
Carbs aren't always a bad thing. They're simply a source of energy. You can still eat carbs as part of a healthy diet. Just make sure you're focusing on nutrient rich carbs, while getting plenty of protein and healthy fats in your diet too.
Kale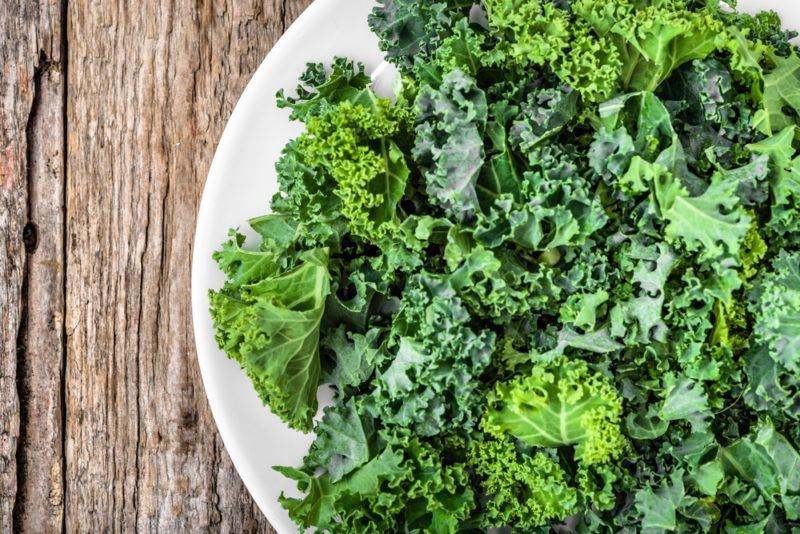 While lutein is a yellow-orange pigment molecule, it isn't just found in yellow and orange foods. Some green foods have an abundance of the molecule too, including kale.
Kale is also a good source of beta-carotene, which another pigment molecule (red-orange, this time). Beta-carotene is notable because our bodies convert it into vitamin A.
And, of course, kale is well-known for being nutrient dense. It's one of the most powerful dark leafy greens that you can include in your diet.
You may get more benefits by eating raw kale rather than cooked kale, as cooking destroys some plant-based compounds. However, kale's distinct flavor can make raw kale unappealing.
If you don't like how kale tastes, you could try baby kale instead of mature kale. Baby kale has thinner leaves and a milder flavor, which makes it more palatable.
Collard Greens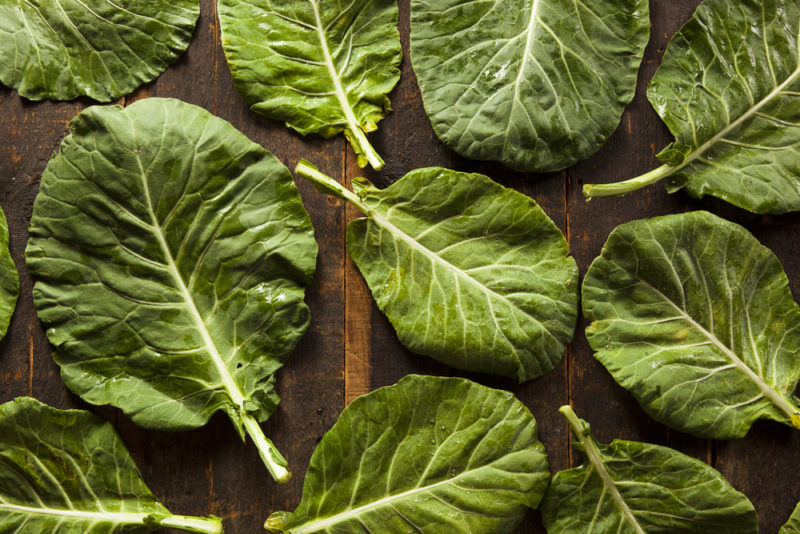 Collard greens are another type of leafy green. You can use them in the same way as kale, although collard greens tend to have a milder flavor.
While collard greens aren't as popular as kale, they're still incredibly healthy, offering nutrients like magnesium, calcium, and vitamin K. There's plenty of lutein present too, along with beta-carotene.
Leafy greens, of all types, have another advantage too – their calorie content. The greens are all low in calories, so it's easy to add them into your diet.
Spinach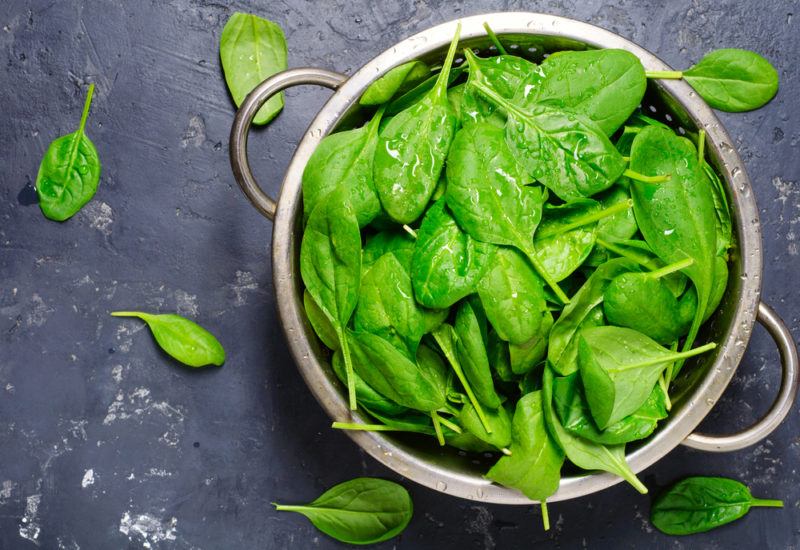 Spinach is one of the most well-known dark leafy greens. It might not be as trendy as kale, but spinach is almost as powerful nutritionally.
Of the two, many people find that spinach tastes better and is easier to use. The flavor is mild enough that you can eat spinach raw.
Cooking spinach makes the flavor even less noticeable, to the point that cooked spinach doesn't taste like much at all. This makes it easy to bury spinach in a meal, to the point that you might not realize that it is there. Doing so is ideal if you're trying to get picky kids to eat their greens.
There is, however, one limitation. Spinach is high in oxalates, more so than any other vegetable. While oxalates are safe enough for most people, they can increase the chance of kidney stones.
If you need to cut down your oxalate intake, then spinach should be one of the first foods that you get rid of. If that's the case, you'll need to turn to other leafy greens for your lutein intake.
Swiss Chard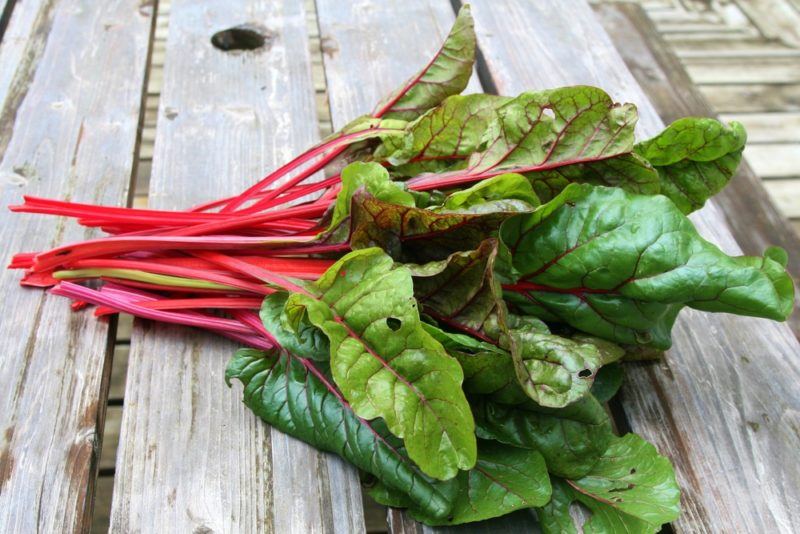 Swiss chard is the last leafy green that we're going to focus closely on. This type of dark leafy green tends to have thick stalks and strong leaves. You'll often need to separate the leaves and stalks when cooking the vegetable. This helps you to cook the parts evenly, while fully enjoying the different flavors and textures of each section of the vegetable.
While you can eat Swiss chard raw, the leafy green tends to be bitter. Sautéing it is a much better approach and doesn't take long either.
You can use Swiss chard in the same ways as other leafy greens. There's a surprising number of approaches to try, so you shouldn't get bored anytime soon.
And, while we're talking about leafy greens, you can get lutein from many other leafy green vegetables. This includes common examples and ones that are much more obscure. Why not try broccoli rabe, rocket, turnip greens, or mustard greens?
Green Peas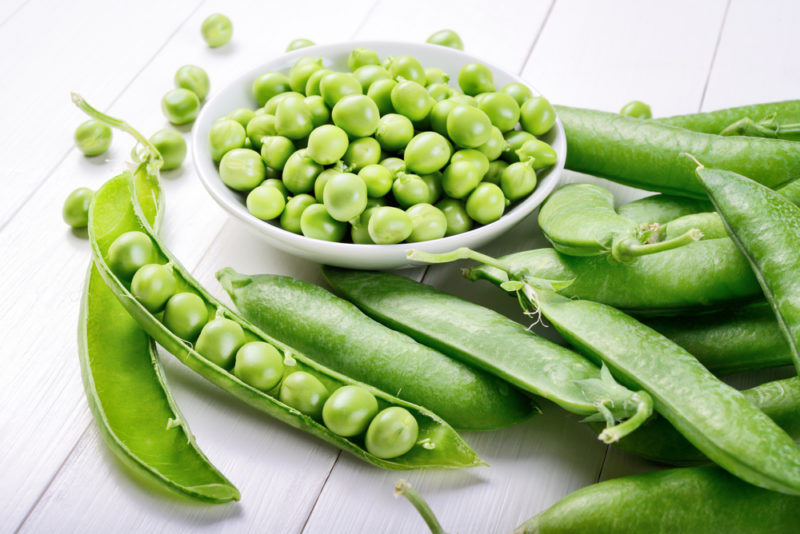 Green peas are one of the most boring vegetables out there. They're inexpensive and a breeze to prepare, so they've been a dinnertime staple for many years.
But, don't write the humble pea off just yet. This green vegetable is a decent source of nutrients – and we're not just talking about the lutein either. There is magnesium, iron, and various B vitamins present too, not to mention vitamin A.
Peas have another advantage too. You'll often find them frozen and you can quickly cook them without defrosting. Doing so is a fantastic way to add nutrients to your meals, without needing to worry about fresh produce.
And, surprising as it might seem, frozen vegetables can be good for you. Many companies snap freeze their vegetables straight after harvest, which preserves them right at the peak of freshness. Fresh produce, on the other hand, often takes some time to get to you and loses freshness along the way.
Asparagus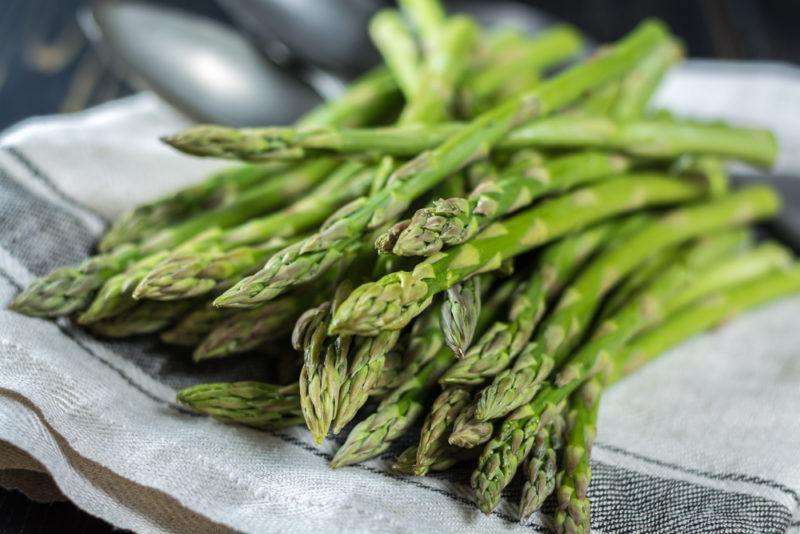 Here's another green choice – asparagus. The vegetable is popular for its flavor and low calorie content. It can even be a good choice for weight loss.
There are plenty of ways to use asparagus too, as the vegetable can be cooked or eaten raw. Cooking will change the nutrient profile, so it might be worth having asparagus cooked some of the time and raw the rest of the time.
However, using raw asparagus does take some prep work. It's best to cut the ends off the asparagus spears and then shred the asparagus into fine pieces. You can use a sharp knife, a grater, a vegetable peeler, or another tool to cut down the asparagus. The smaller your pieces are, the easier they are to chew.
Cutting down asparagus like this is crucial, as the vegetable is fibrous, which makes large pieces difficult to eat. If the pieces are too big, you mightn't be able to get the asparagus down at all.
Eggs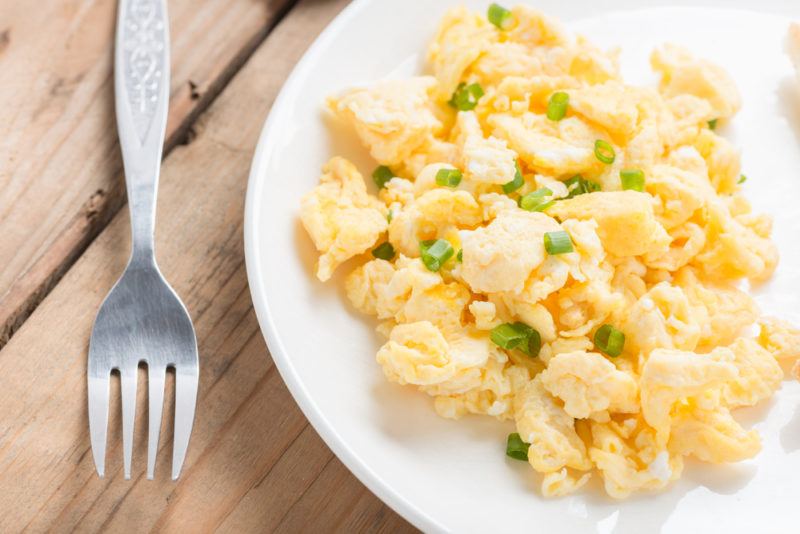 Lutein is almost exclusively found in plant-based foods. Eggs, however, are the exception to that rule. You'll find lutein in the yolk of your egg. This is what gives the yolk its yellow color.
In some ways, eggs are an even better choice for lutein than the other foods on the list. This is because eggs are high in fat, which makes the lutein more bioavailable.
Don't stress too much about the idea that eggs are unhealthy. That's an old concept, based on the amount of cholesterol in eggs. We now know that the cholesterol in your diet doesn't strongly affect blood cholesterol for most people. After all, our bodies make cholesterol themselves too.
If you're healthy, then eggs can be a valuable part of your diet. They're rich in protein, while also containing many important nutrients.
While we're talking about chicken eggs here, there should be some lutein present in any egg that has a yellow yolk.
Yellow Sweet Corn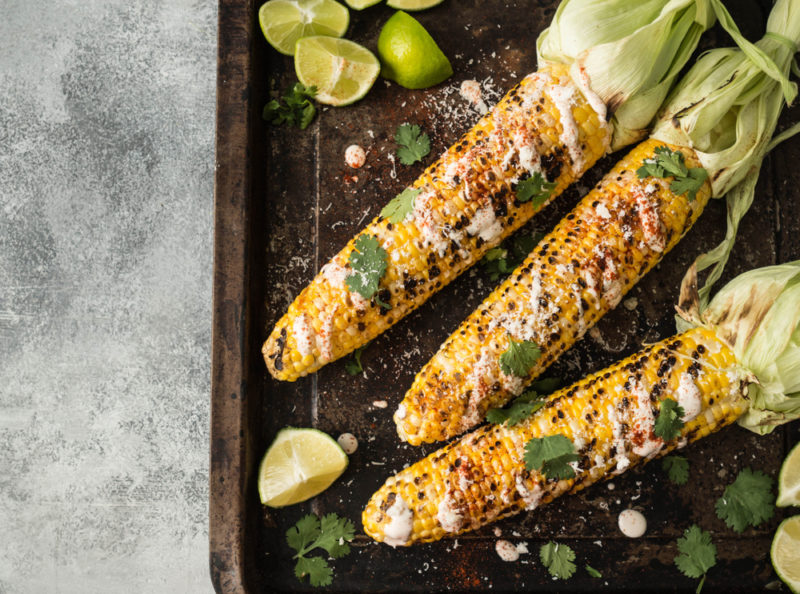 With its bright yellow coloring, corn is another obvious choice for lutein. It is high in potassium too and is a natural source of fiber.
Corn does contain more sugar than many other vegetables, but this isn't a reason to avoid it. We are talking about natural sugar, after all. Besides, the sweetness of corn makes it much more enjoyable.
Just be careful of the toppings that you use. Loading your corn up with butter and salt creates a calorie-dense snack that could be bad for your heart.
Carrots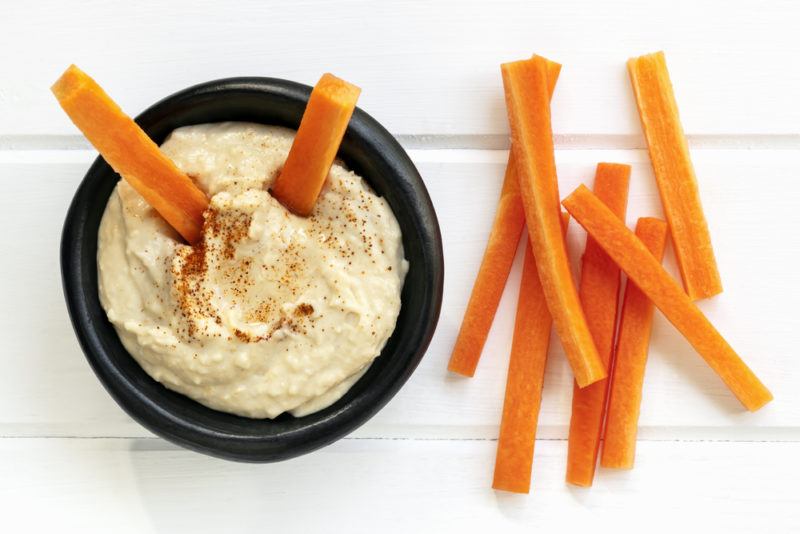 While carrots don't literally help you to see in the dark, they do contain many important compounds for your eyes, including lutein and zeaxanthin. There is plenty of beta-carotene present too, along with B vitamins and vitamin A.
Carrots also make an exceptional snack, as you can eat them raw. Try cutting carrots up into small sticks and then dipping them in hummus or something similar. Carrots are an easy addition to bento boxes and school lunches too.
Of course, eating carrots raw isn't your only option. You can cook them too. You might do so and make a side dish of carrots or perhaps include carrots in a recipe. You could even make a carrot cake.
Brussels Sprouts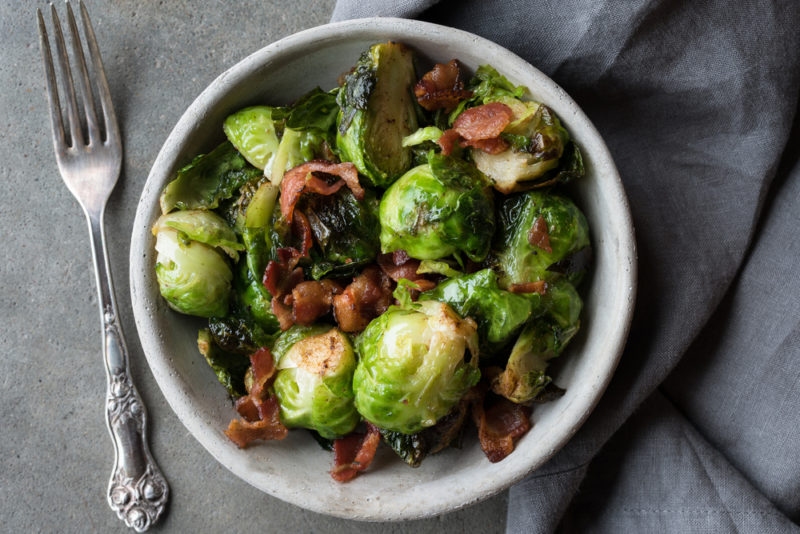 Brussels sprouts fall into the cruciferous vegetables family. That alone is a good reason to eat Brussels sprouts regularly. After all, regular cruciferous vegetable consumption has been linked to lower inflammation and decreased cancer risk.
While you'll get those benefits from any type of cruciferous vegetables, the lutein in Brussels sprouts makes Brussels sprouts particularly good for you. You're also getting plenty of fiber and not many calories. That's an exceptional balance all around.
Of course, you might have mixed feelings about Brussels sprouts.
Many people hate the vegetable, often because they've only ever tried Brussels sprouts cooked badly. People in this situation sometimes find that they actually love Brussels sprouts when the vegetable is cooked well.
There's also a genetic aspect to the way that Brussels sprouts taste. Some people end up being essentially supertasters. For them, Brussels sprouts can be extremely bitter. Other people taste much less of that bitterness or none at all. Where you fall in that range may determine whether you enjoy Brussels sprouts or not.
Don't worry too much if you don't. You're not short of vegetables that you can rely on.
Broccoli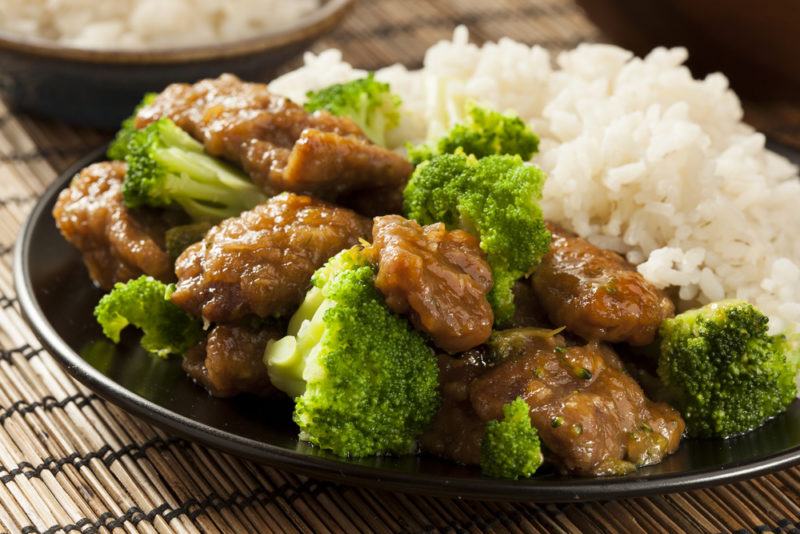 Broccoli is another type of cruciferous vegetable. While some people don't like it, broccoli is much more popular than Brussels sprouts. After all, broccoli doesn't have the same strong distinctive flavor that you find with Brussels sprouts.
Many sauces even mask the flavor of broccoli. The same can happen when you use the vegetable as an ingredient in your meals.
And, like most other entries on this list, broccoli doesn't just contain lutein. It's also notable for its zeaxanthin content, giving you even more benefits for your eye health.
Pistachios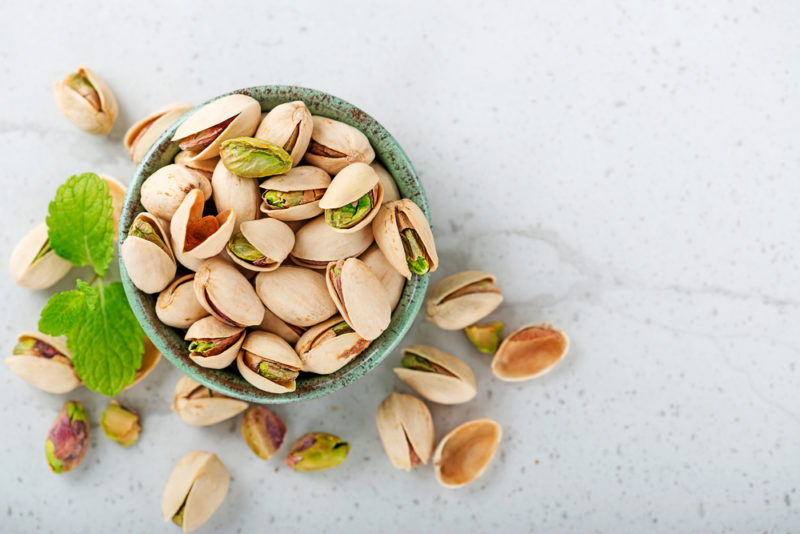 Pistachios are the final entry on our list. They're not as notable for lutein as the other entries, but do contain decent amounts of zeaxanthin.
Like eggs, pistachios have the advantage of being high in fat. This increases the bioavailability of the lutein and can lead to more benefits.
Nuts have other advantages too. They're easy ways to increase your protein intake and are delicious as snacks. While pistachios can be more expensive than other types of nuts, they're also delicious. You might choose to eat them for the flavor alone.