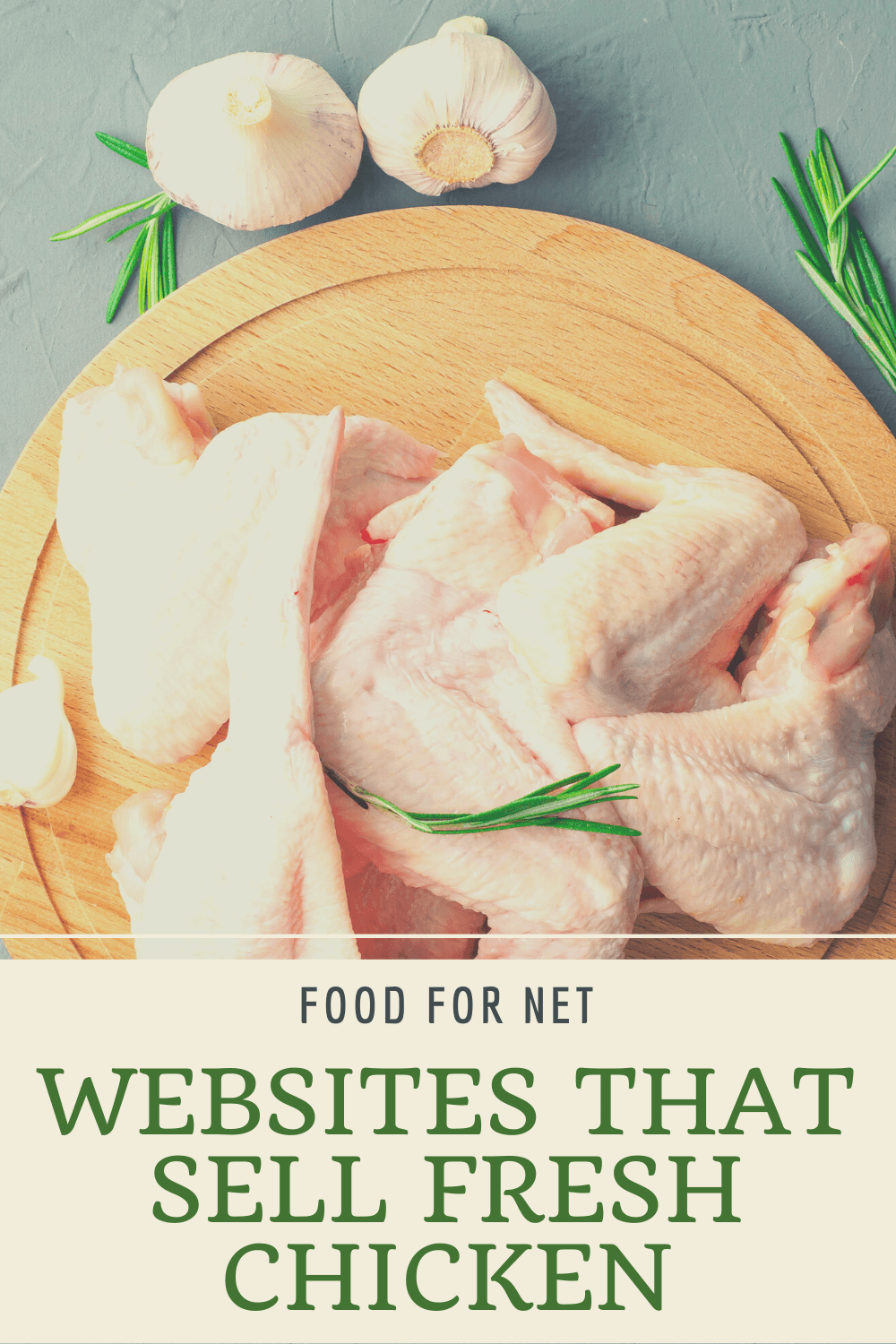 Chicken is among the most popular types of meat due to its versatility and health benefits. It's a lean and high protein choice, making it perfect for anyone looking to build muscle. People who work out on any sort of a regular basis often have a lot of chicken in their diet.
However, while chicken is known for its protein content, it comes with plenty of other health benefits as well. It's full of nutrients, including selenium, niacin, phosphorus, vitamin B6, vitamin B12, zinc, copper, potassium, and more.
Selenium is responsible for maintaining proper immune function and thyroid health while the B vitamins keep energy levels up and support brain health.
There's no denying that chicken is healthy, but you have to get it from the right place. Any company that mass-produces chicken often uses preservatives and other chemicals, and they certainly don't care to necessarily get the meat from humane farms that treat the animal well.
When you buy fresh chicken online, however, you have much better access to information about the source. You can buy directly from a family farm, or at least buy from a third-party that verifies their sources and provides the information on the website. This way, you can buy with confidence that they're operating ethically and your meat is clean and nutritious.
The same is true for buying other types of food online, such as beef, fish, shrimp, and even unusual options like ghost peppers.
Where to Buy Fresh Chicken Online
Dartagnan
Murray's Chicken
Butcher Box
Joyce Farms
Crowd Cow
1. Dartagnan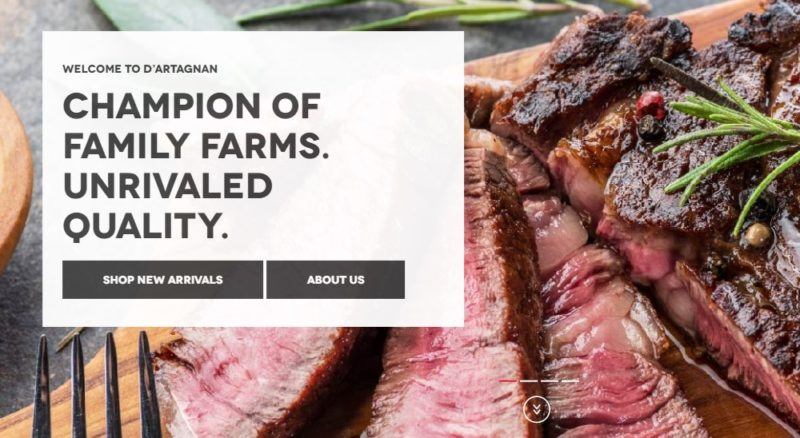 Dartagnan was founded in 1985 and has spent every single one of its days working hard to improve and grow. Through hard work and dedication, Dartagnan has become a leading resource for game meat, organic poultry, foie gras, pates, sausages, and more. Almost every high-end restaurant in New York City has Dartagnan products on the menu.
While they supply many restaurants they also offer their premium products to individual customers. When it comes to chicken, they have a fantastic selection. You can get several kinds of whole chickens, including capons, heritage green circle chickens, and free-range poussin. They also have chicken sausages, tenderloins, thighs, breasts, bone-in, and any other form of chicken you can think of.
For anyone who is new to chicken or just wants to shake things up, they also have more than 100 recipes just dedicated to chicken. They offer delivery to all 50 states via FedEx overnight.
2. Murray's Chicken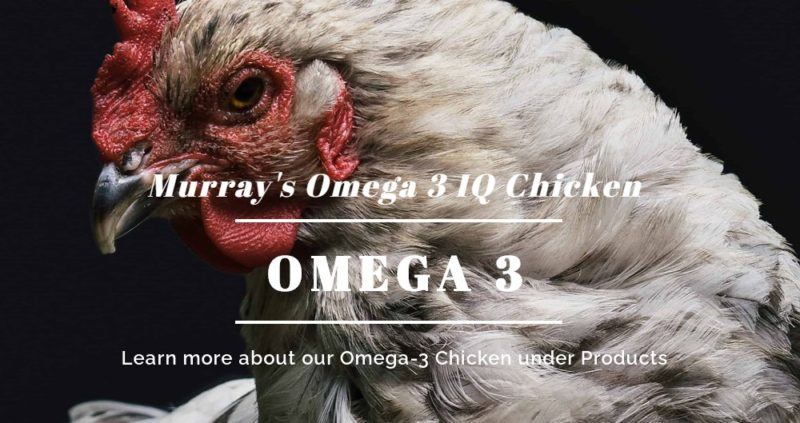 Murray's Chicken began in 1992 when its founder was becoming more and more disappointed with the poultry industry and its profit-focused way of doing things. He noticed the quality of fresh chicken declining so he opted to produce his own. His goal is simple – provide clean, healthy chicken you can be proud to serve your family.
Their full line of fresh chicken includes whole chickens as well as parts. You can get boneless, skinless chicken breast, chicken wings, drumsticks, and bone-in chicken thighs. Each one can be prepared in different ways and make great additions to many dishes.
While they started with a focus on chicken they do offer a few turkey products as well as meatballs, sausages, burgers, sliders, etc.
The meat can be shipped anywhere in the United States, though some states take longer to ship to than others. You can view a shipping map on their website to see what shipping to your location looks like.
3. Butcher Box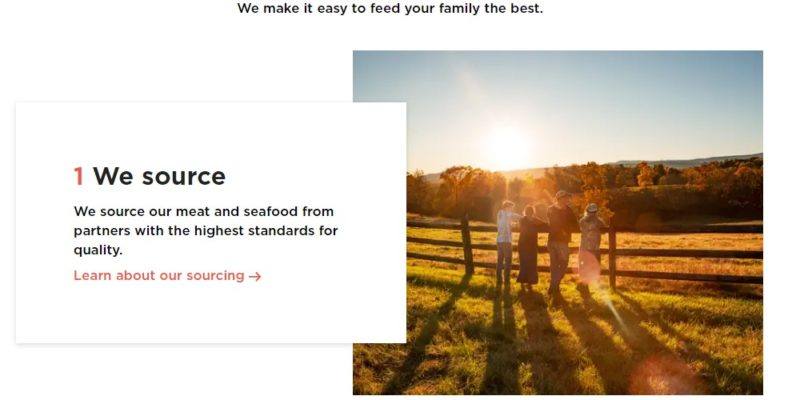 Butcher Box is an amazing resource for anyone passionate about good meat. They are a subscription service that delivers their boxes of fresh meat every four, six, or eight weeks. They have several boxes and sizes to choose from and you can cancel the service any time.
Their box selections include a mixed box that contains a varied selection of the meat they have available at any given time. You can also choose a box that is only beef and pork, or a box that's only beef and chicken. If none of these curated options work for you, you can create a custom box comprised of whatever you want, that will ship repeatedly in the same fashion.
What makes Butcher Box stand out, other than their convenient, time-saving service, is their commitment to quality and sustainability. They only partner with people and farmers who do things the right way. They don't condone cutting corners or using artificial ingredients to increase a yield.
Their beef is 100 percent grass-fed and grass-finished. All of their animals are bred responsibly, fed a natural and age-appropriate diet, and properly taken care of while they're alive. Even their seafood is wild-caught and never farmed.
Their quality treatment doesn't stop at the animals, either. They work hard to maintain a fair, healthy, and positive environment for their employees. They even make sure their partners do the same. Their service is available throughout the United States.
4. Joyce Farms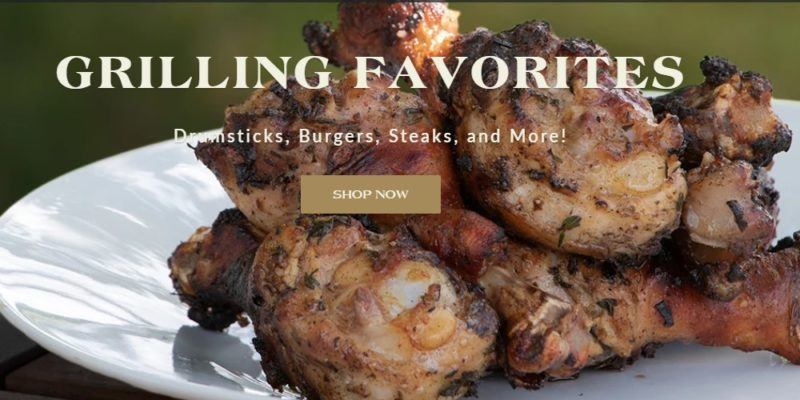 Joyce Farms began in 1962 and is still a family-owned company to this day, currently being run by the founder's sons and grandsons together. The whole thing began with a love for chickens, and for a while, that was their main offering. Today though, they have expanded to provide a selection of high-quality poultry, beef, turkey, pork, bison, duck, and rabbit.
For all of their animals, they are committed to raising them right and aiming for health and quality right from the start. They use no antibiotics, no steroids, and no artificial ingredients, leaving the animals to eat natural and healthy diets from day one.
They also searched far and wide at the beginning for only the best heritage breeds to have on their farm. This continues today as they've paid close attention to their breeding. The quality begins with superior genetics and exists before the animal is even born.
For those that want to know more about them, their practices, their meat, or just learn general, useful information about meat, they have a fantastic blog on the website with plenty of articles. They also have a few recipes available on the website if you want some help cooking your meat or want to try something new. Shipping is available anywhere in the United States.
5. Crowd Cow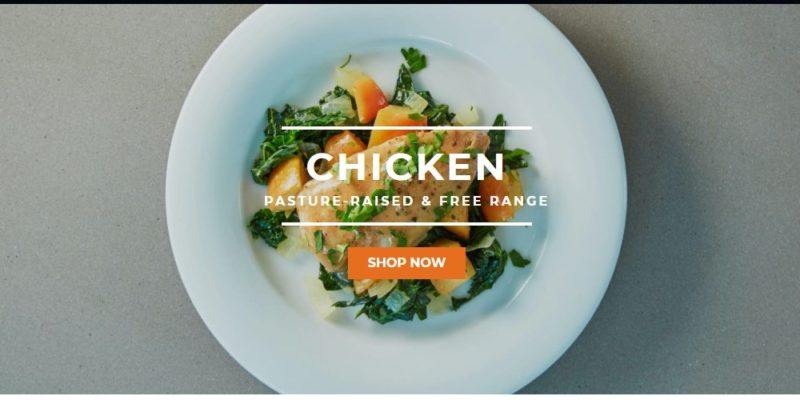 Crowd Cow is proud to offer a wide selection of high-quality, sustainably-sourced meats. They strive to work with only the best farmers who produce only the best meat. They also want to reinforce the relationship between farmer and customer, allowing the customer to know more about where their food is coming from.
Not only do they work with only the best quality farms, but they also partner with people from around the world. This means their selection comes from all over and customers are able to get a taste of other cultures and types of meat they may not be able to get anywhere else. This includes the widely popular Japanese wagyu.
In terms of chicken, you can get everything from a basic whole chicken to drumsticks, breasts, thighs, and even kebabs. They've also put together several curated packages that include specific types of chicken a well as a selection of other meats. This includes a package focused on the leanest meat available as well as a combination package that includes a little taste of everything they have to offer.
In addition to chicken, they also offer beef, pork, bison, turkey, lamb, and a selection of sustainable seafood. They also offer a selection of bone broth, soup, burgers, ground meat, as well as BBQ and kitchen tools and supplies. Shipping is available throughout the United States.
Things to Consider When Buying Fresh Chicken Online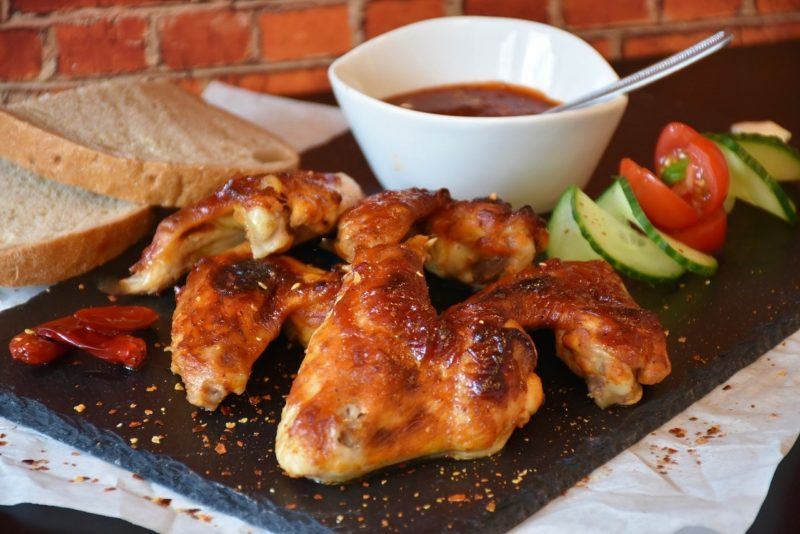 While it is helpful to buy fresh chicken online, there are a few things you should think about before making a purchase. Chicken is versatile and delicious, and quite healthy when raised and prepared right. But, it's also easy to be deceived by large companies only looking to profit. If you want the best quality chicken, you have to do some research and find a good farm to buy from.
The Source
Buying online makes it easier to get right to the source. If you're not buying directly from a farm's online store, the distributor or partner usually has plenty of information about the farm on their website.
Look for farms that use humane and sustainable practices, and who don't use antibiotics or other artificial/unhealthy methods of raising animals and processing the meat.
The Variety
Chicken can be bought whole or you can buy it in parts. Some prefer chicken breasts while others prefer thighs or a different part of the bird. Perhaps you want to save on preparation time or you want to stock up on your favorite part of the chicken. If so, look for a company that sells the meat pre-cut to your liking.
How They Treat The Animal
Not only is this important from an ethics standpoint, but the way an animal is treated affects the quality of their meat. You want to make sure the chickens are free-range and eat a natural diet. Artificial diets can lead to an unhealthy piece of meat.
This information should be available on a company's website. If you're buying from a third party, make sure it's one that verifies these things with their partners.