Stuffed grape leaves are a common Middle Eastern dish and perhaps the most popular way to use grape leaves. The grape leaves are stuffed with a variety of things. Most commonly, an assortment of vegetables including tomatoes, peppers, onions, eggplant, and zucchini. The array of vegetables as well as the grape leaves themselves make this dish not only traditional and delicious but healthy as well.
Grape leaves are a fantastic diet food as they're low in calories but high in fiber. They're also full of vitamins, minerals, and omega-3 fatty acids to help the body maintain good health overall.
The omega-3s support heart health while the assortment of vitamins and minerals offer several other health benefits.
Firstly, they have high amounts of both magnesium and calcium – a single ounce of fresh grape leaves gives you 10% of your daily calcium and 7% of your daily magnesium. Both of these are important for bone health as well as proper nerve and muscle function.
Grape leaves also have strong anti-inflammatory properties (as do sour cherries), which is good news in many ways. Chronic inflammation contributes to many diseases such as heart disease, arthritis, Alzheimer's, and even some types of cancer.
While grape leaves won't cure anything, eating them on a regular basis may help keep inflammation down and therefore help prevent these things from developing.
Grape leaves have also been used in herbal medicines for centuries, and many cultures continue this today. For example, Native Americans make a grape leaf tea to help ease stomach pains and thrush.
Despite their great usefulness, finding fresh grape leaves for sale on their own can be difficult. Not all grocery stores carry them, so you're often better off to buy fresh grape leaves online. This also ensures that you're indeed getting them as fresh as possible, whereas many grocery stores let them sit on the shelves for quite some time.
Where to Buy Fresh Grape Leaves Online
Greek Market
Hashems Roastery and Market
HEB
Baldor Food
1. Greek Market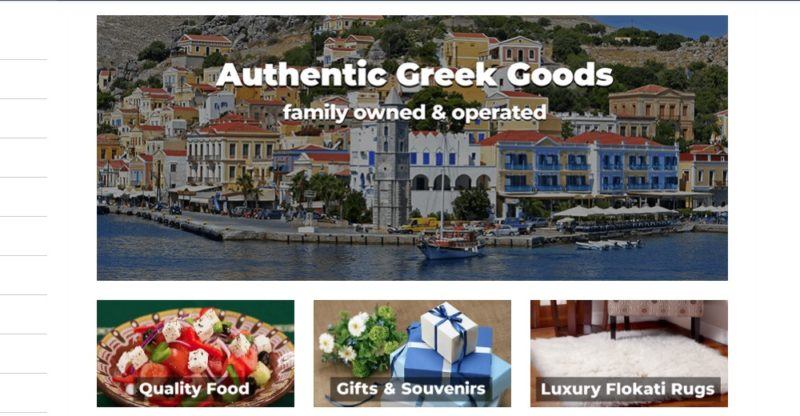 Greek Market is a family-owned and operated business that is dedicated to providing top-notch products and customer service. Since 2004, they have been a major online retailer of all things Greek. They want to give a taste of the Greek lifestyle to anyone who wants it, whether you're simply a fan of the cuisine or you're missing your home country.
Their selection of Greek food includes items like Greek cheese, honey, seasonings, preserved fruits, and, of course, grape leaves. You can buy fresh grape leaves by the jar, ready for baking. Or, you can get a set of stuffed grape leaves ready to eat if you'd rather save the time and effort.
Their store goes far beyond food and groceries, however, and delves into the entire Greek lifestyle. They have a variety of greek gifts if you're shopping for someone else. This includes Greek rugs, picture frames, DVDs, children's gifts, playing cards, and more – all sorts of novelty, greek-specific items that are nostalgic to life in Greece.
They also have things like Greek coffee and tea, olive oil cookbooks, pottery, coins, books, music, religious items, and beauty products. All of these things can be shipped internationally, so everyone can experience a taste of Greece.
2. Hashems Roastery and Market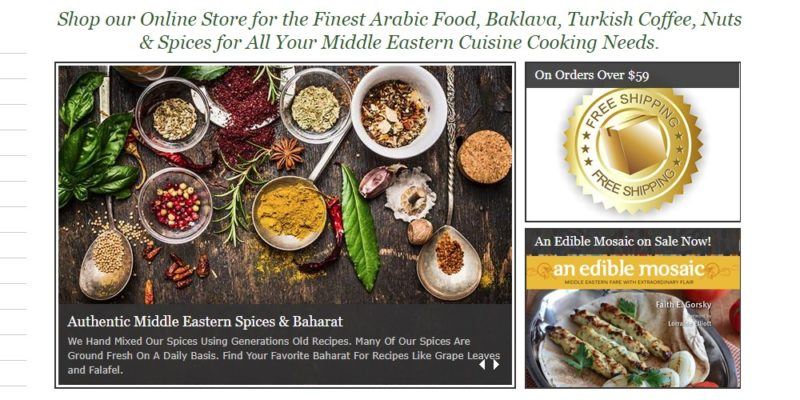 Hashems is a family company that began in 1959, founded by the current owner's grandfather. He started with a small shop in a Southern Lebanese village selling freshly roasted nuts, coffee, and hand-mixed spices. It wasn't long before people were coming from far and wide to visit his little shop and enjoy the fresh and delicious products.
Today, they have evolved into a much larger resource for authentic, high-quality Middle Eastern products, but they haven't forgotten their roots. The owner maintains his grandfather's dedication to freshness, roasting their coffee and nuts fresh daily, and they still hand-mix their spices.
The owner's grandfather's recipes are still used too, to produce unique products. For the products that are sourced rather than made, Hashems is still just as dedicated to quality. They don't offer anything that contains fillers, additives, or other unnecessary and unhealthy ingredients.
Their selection of grape leaves is larger than some, offering three different brands of jarred grape leaves to choose from. Products include the more common Orlando Grape Leaves, as well as Yergat grape leaves, and Al Afia grape leaves. All are fresh and ready for baking.
Beyond their selection of grape leaves, they have quite a variety of other products available as well. You can get a lot accomplished in one place.
Other categories include bread and baked goods, dairy, desserts, essential oils, candy, health and personal care, hookah accessories, home goods, kitchenware, meat and fish, spices and herbs, soups, tea, pasta, grains, and so much more.
3. HEB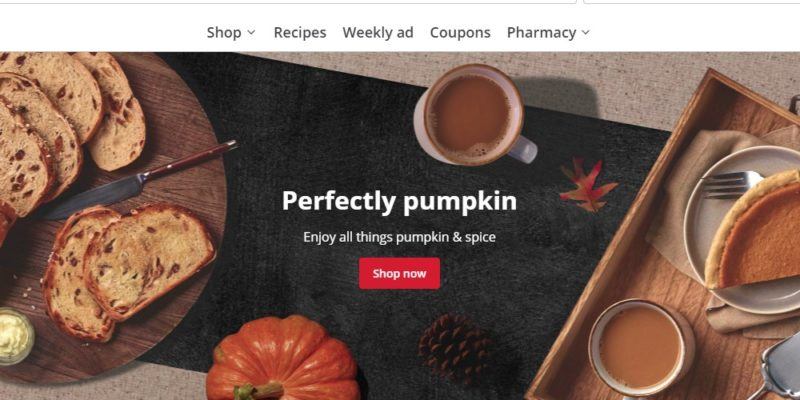 HEB officially began in 1905. Though originally called something else, that original company is what eventually became the huge establishment that is now HEB. It all started with a tiny shop opened by a struggling woman trying to care for three children and a sick husband. She started the store with a meager $60 to her name.
At first, it was a small grocery store offering a limited number of products. About ten years later they began home delivery. The store grew quickly and it moved around a lot as it constantly needed larger spaces to accommodate the increasing demand. They eventually moved online as well where they have continued to grow.
Today, they operate a successful chain of stores as well as a booming online retail business. They have everything you could possibly need in terms of groceries. This is good news for anyone who prefers to do their shopping online – they can do it all in one place. They have everything from fresh produce and dairy to baked goods, frozen food, and beauty products.
The great thing about grocery shopping online, too, is that you can often get things that you can't get in most physical grocery stores. Grape leaves are one thing that is a little more difficult to find, but HEB has them ready for you – while supplies last anyway. They carry a brand of grape leaves that comes from Orlando, California that are large, tender, and ready to use for your favorite stuffed grape leaves.
4. Baldor Food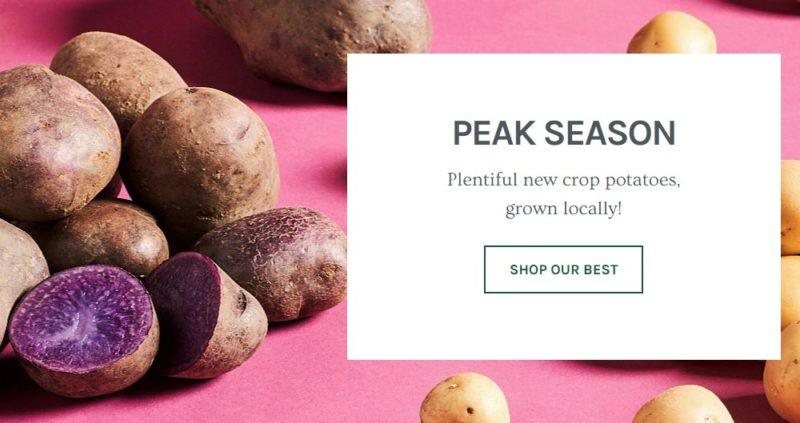 Baldor Food partners with more than 1,000 farms, all of which produce only top-quality food and ingredients. They have a solid variety of fresh, organic, rare, and local food that they are dedicated to sourcing and delivering in a timely manner. In addition to premium quality, they pride themselves on fast delivery and excellent customer service.
They offer basic, everyday grocery needs as well as seafood, meat, poultry, dairy, bakery items and pastries, fresh produce, and an entire section dedicated to organic options. They have been providing their excellent, passionate service since 1946, and have worked hard to become one of the largest importers of specialty foods and fresh produce.
One of their partners is a local gardener named Eva who grows a handful of rare and unique plants that Baldor is able to sell and distribute to a wide customer base. Her selection includes fig leaves, juniper berries, autumn berries, nettles, African blue basil, an edible flower mix, and fresh grape leaves. Unlike many other companies, the grape leaves are delivered untouched and not in a can or jar with preservatives.
Baldor food has warehouses in New York, Boston, and DC and deliver to surrounding areas, reaching as far as Portland, Maine, and Fairfax, Virginia. You can enter your exact zip code on the website to see if they ship to you specifically.
Things to Consider When Buying Grape Leaves Online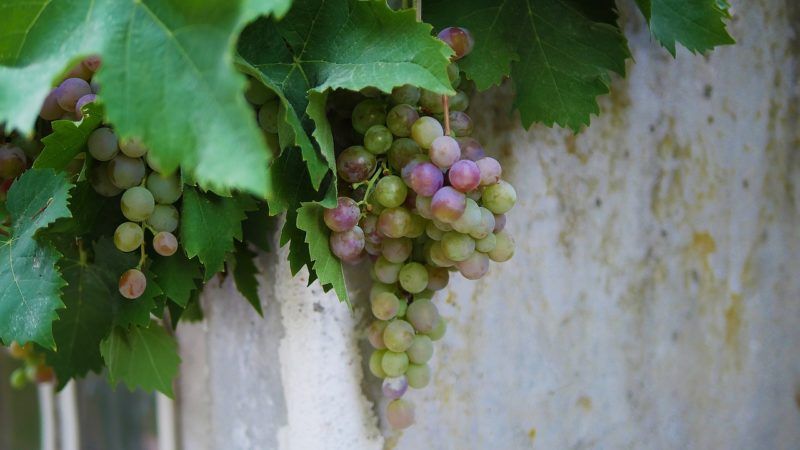 They're difficult to find in stores, so it's great to find a place to buy fresh grape leaves online. Doing so is convenient and you can often do a lot of your other grocery shopping at the online stores that sell them, too.
But, you should consider a few things before you buy them, given that your options are so limited.
How They're Packaged
Most of the time, you'll find grape leaves available by the jar. This isn't necessarily a bad thing, but it does mean they will likely come with some preservatives to help them last longer. This is the most common way to get them, even online.
So, if preservatives concern you, you might just have to do some extra research and find a brand that uses healthy, natural ones that you can feel comfortable consuming.
Availability
Grape leaves are not always abundant, so you need to keep in mind when they're most available. They are usually harvested around spring and into summer, so around this time and shortly after is when they'll be freshest.
Their Purpose
One of the most common uses for grape leaves is to create the traditional Greek dish – stuffed grape leaves or dolmas. It's a versatile dish that can be entirely vegetarian or stuffed with meat, it's entirely up to you.
Many have old family recipes that they love to use, but if you're concerned about the time it takes to make them each time, you can purchase pre-stuffed grape leaves that are ready to go. In fact, these are more common than buying plain grape leaves, so it might actually be easier to buy them this way if that was your intent.