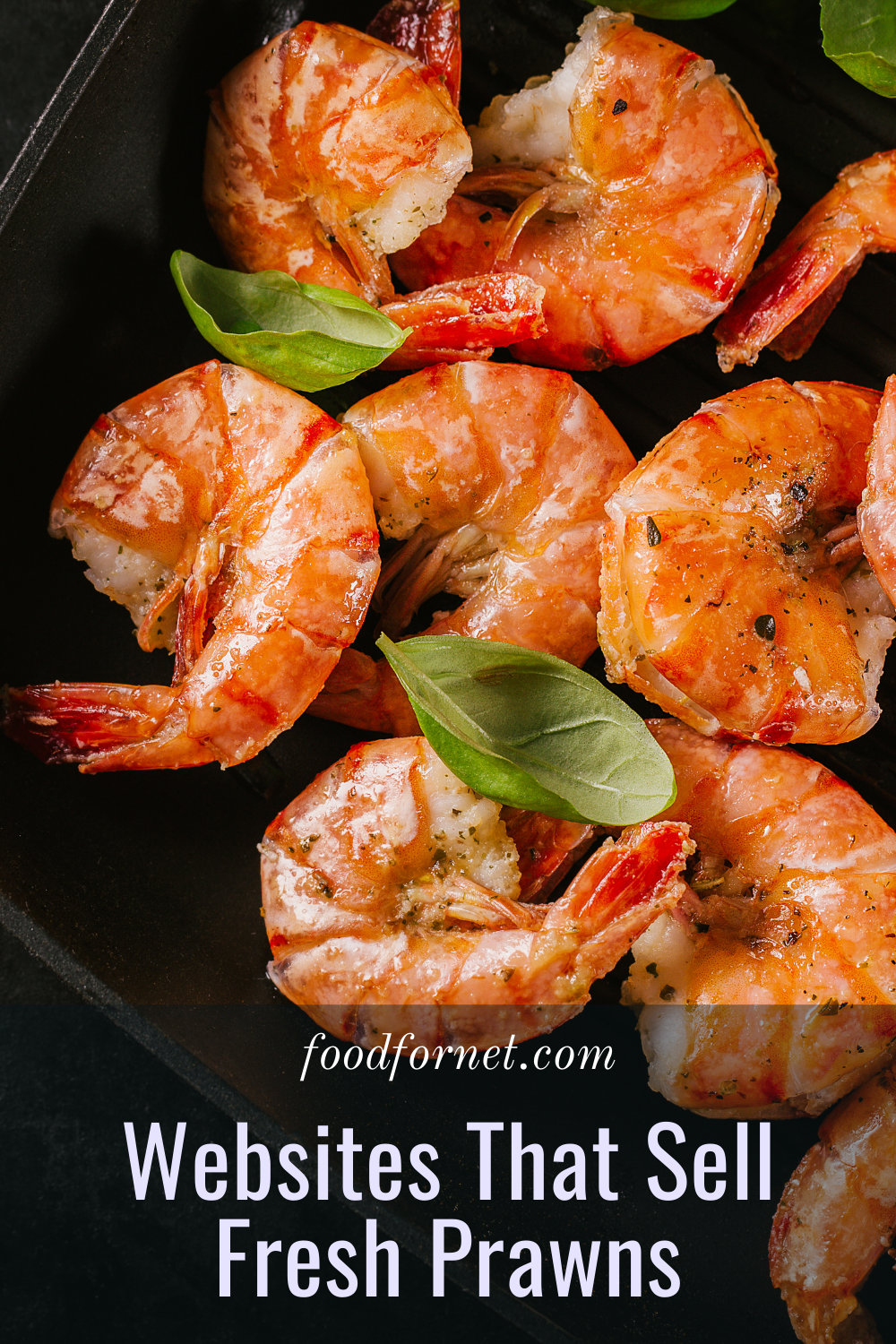 Prawns are often thought of as being interchangeable with shrimp, and while there are similarities, they are still a separate species (you can buy shrimp online too, along with clams).
Prawns have three sets of claw-like legs whereas shrimp only have one. They also reproduce quite differently and live in different waters. Prawns also tend to be larger than shrimp. Despite their many differences though, their nutrient profile is similar and they can often be used interchangeably in the kitchen.
Like shrimp, prawns are an excellent source of protein. Not only do they contain a good amount for their size, but it's a complete protein. This means they contain all nine essential amino acids, so you're getting a lot of nutritional value for one little fish.
Prawns also contain a high amount of omega 3 fatty acids which is known to lower blood pressure and reduce the risk of a heart attack. They're also a great source of vitamins B12 and B6 as well as niacin, all of which contribute to the production of energy in the body while also building muscle and helping to replenish red blood cells.
You will also get a significant amount of iron, selenium, and zinc from prawns, all of which are essential to the body in many ways.
While you can get most of this from shrimp as well, prawns have a size advantage. They come in many different sizes and are often larger than even the largest shrimp, giving them that much more versatility. They're also rather neutral in flavor meaning you can use them as a base protein in many dishes, and season them as you'd like.
Unlike shrimp, however, they aren't always as easy to find in stores which is why you're likely better off to buy fresh prawns online. This way, you can also look into their exact source, how they're harvested, and you can get them shipped within hours of being caught. This means they'll be much fresher than if you found them at a grocery store after sitting there for a while.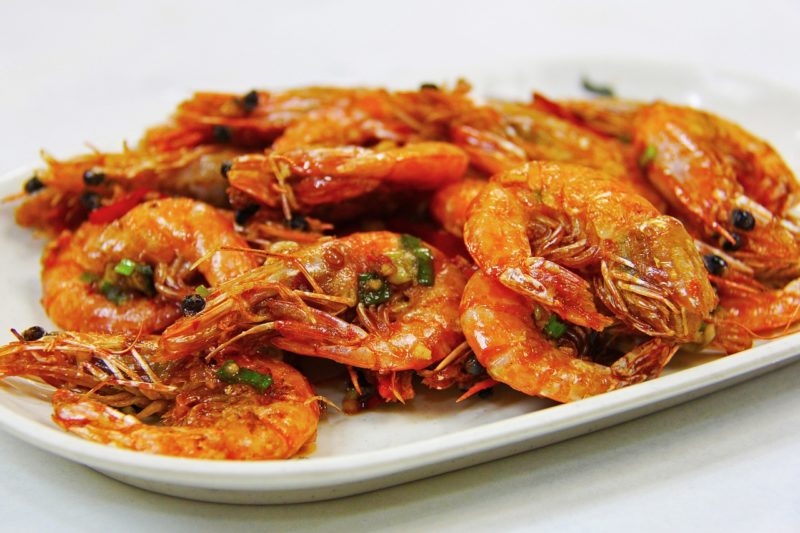 Where to Buy Fresh Prawns Online
1. Oceanside Seafood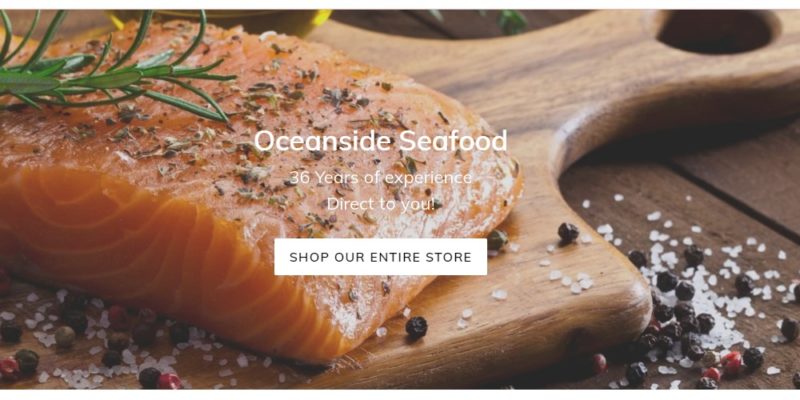 Oceanside Seafood is a family-owned company that began serving Michigan in 1980. They are committed to providing the best service possible and they strive to cater to the needs of every customer. Their knowledgeable staff is even on hand and ready to answer questions about storage, preparing, cooking, and anything else you may need or want to know about their products.
They offer a variety of seafood ranging from the standard, common options to rare and exotic finds. This includes everything from crab, lobster, shrimp, and salmon to octopus, calamari, yellowtail, mackerel, eel, and more.
Their prawns come in two sizes – jumbo and colossal. They come fresh and deveined but still with their shell. If you're unsure how to cook prawns they have detailed instructions on their website that are easy to follow. Once you've got the cooking down, they also have a recipe section with plenty of helpful recipes for a variety of seafood.
All of their products can be shipped anywhere in the United States, though shipping costs increase as you get further and further away from their home base. They have a detailed chart on their website that lays out the costs for each state. If you're local to them in Michigan or surrounding areas, they go to a lot of farmer's markets where you can pick up their fish and save on shipping.
They have a calendar on their website with all their upcoming dates and locations so you can see when and if they're coming to a farmer's market or other events within your reach.
2. Great Alaska Seafood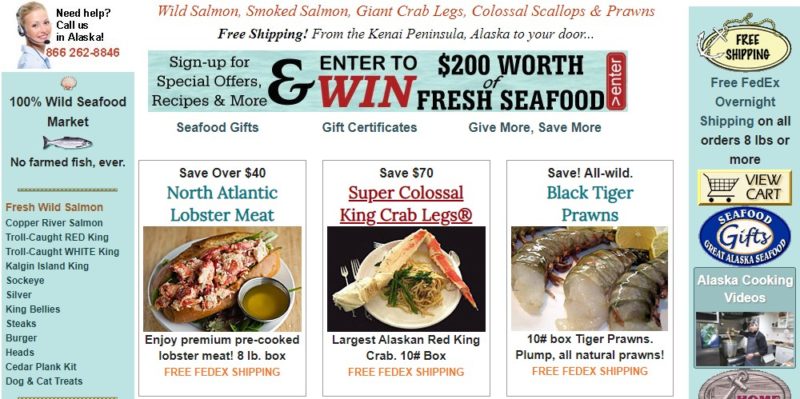 Great Alaska Seafood has been serving up some of the best Alaskan fish for more than 20 years. Everything is wild-caught right in Alaska, they promise that nothing is ever farmed. They work hard to only partner with the most sustainable fisheries that do their absolute best to sustain and maintain the waters they harvest from and the environment in which the fish live.
Not only does this ensure they can keep on fishing without running out of fish, but it keeps the fish healthy and thriving, which means you're eating only the best quality. In addition to their best efforts, Alaskan waters are already some of the cleanest in the world. This is because they sit thousands of miles away from large sources of pollution that contaminate many other food supplies.
The fisheries they work with aren't just "saying" that they're sustainable either – all of their wild-caught seafood is certified sustainable by the Marine Stewardship Council. This is an international organization put together to monitor fishing practices and work on sustainable solutions. The guidelines they follow were put in place by the United Nations themselves, so you can buy from Great Alaska Seafood with the utmost confidence.
Their wild-caught collection includes salmon, halibut, whitefish, crab, lobster, and shellfish. When it comes to prawns, they have many different types. This includes black tiger prawns, spot prawns, and mega prawns. Their prawns come fresh and conveniently deveined for you to cook and enjoy right away.
They also have a few spices and sauces available that are designed to go well with their fish, including a special halibut seasoning, their own cocktail sauce, white truffle butter, and more.
Lastly, they also offer a selection of sushi-grade fish and other specialties like calamari steaks, caviar, and wild octopus.
All of their products can be shipped anywhere in the United States, with free shipping on everything over eight pounds. They also offer shipping to Canada, though there are possible restrictions that could be in place. You can call them for more information on ordering in Canada.
3. Regalis Foods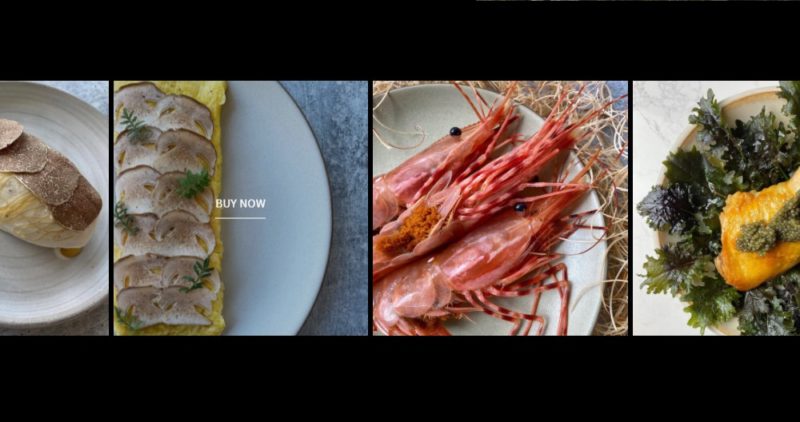 Regalis Foods was founded in 2012 by a man who had been foraging for wild mushrooms since he was 15. He realized his knack for this and soon began cold-calling restaurants offering them his selection of mushrooms and truffles. He slowly built a portfolio and a reputation which ultimately solidified a small collection of loyal, regular customers.
After high school, he moved this practice to New York and gained several high-profile customers. He eventually developed a reputation as an expert in this particular field and also began growing his selection of rare, exotic, and specialty foods. He was most known for his quality – he always found and harvested the best of the best.
Between 2015 and 2017, he gained a couple of partners and merged with a distributor in Dallas. This gave the company an amazing combination of knowledge, experience, and connections. This gave local chefs a never-before-seen channel for premium rare and exotic ingredients.
Today, they source and import ingredients from more than 40 countries around the world and work closely with 90 percent of the Michelin starred restaurant community in the United States. They have also started offering their products to individual consumers, with most products being available at wholesale prices. This is exciting for amateur cooking enthusiasts as they can create new, interesting, and high-quality dishes right at home.
Among their many rare and hard-to-find foods and ingredients is a huge selection of specialty seafood. This includes sablefish, spiny lobster, oysters, kampachi, Spanish turbot, bigeye tuna, anchovies, octopus, prawns, and more. They offer spot prawns from California and tiger prawns which are some of the largest in Australia.
In addition to their selection of rare and exotic seafood, they have similar quality foods in many other categories. They've got a variety of pantry goods, dry goods, truffles, caviar, specialty meat, artisan cheese, and a selection of wild edibles – mushrooms, wasabi, seaweed, etc.
Their entire selection is available to ship anywhere in the United States. They package everything carefully so it will last for up to 48 hours. They hope to have everything delivered the next day but they prepare the package for a possible extra day delay.
Things to Consider When Buying Fresh Prawns Online
Availability
Unlike shrimp and other more common seafood, prawns aren't always readily available. Their availability is dependent upon the recent harvest and they can sometimes go out of stock. The good news is that they can come from many different places so you can probably find them somewhere – but your regular store might run out sometimes.
Type
There are a few different types of prawns you should be aware of if you're shopping for them. Spot prawns and tiger prawns are the most common, but not every store will have both. You can also get them in different sizes – some people enjoy cooking with very large prawns and so some companies work to specifically offer the biggest ones they can find.
Sourcing
Prawns can be found in different bodies of water around the world and may be subject to all kinds of methods and fishing practices. Take a moment to find out where the prawns are coming from and see if the company has sustainable fishing practices in place.
It's also worth knowing the source for water quality. The better the water, the healthier your fish will be. Alaska, for example, has some of the cleanest waters in the world. It can cost much more to get fish shipped from Alaska, but it's worth it for the purity and lack of contaminants in the water.
Related Content